The beginning of the velvet autumn brings a change of clothes and new looks. Light clothes and shorts give way to warm clothes and outerwear. If you want to extend the summer a little longer, add brightly colored pieces to your wardrobe for color block looks. Get ready for the coziest and most stylish fall with Joy-pup.
Terracotta colors
Every time autumn comes we see the same range of clothes. What could be more symbolic of the end of summer and the beginning of autumn than the beautiful terracotta tones? Burgundy, brown, olive, burnt orange, beige, yellow … bring these beautiful colors to your fall looks. Focus on a bright accent in the picture and complement it with details in softer tones.
Golden lines
Gold patterns are becoming a steady trend in the fall season. Small golden accents illuminate the fabric and emphasize the silhouette. Accessories in gold tones bring sunshine into your autumn look.
Knitted sweater and skirt
Autumn is indispensable without the chunky sweater that we wrap ourselves in on cool evenings. A sweater is an all-time item that perfectly complements our wardrobe. Mix clothes with different textures to make the look more interesting. Combine a soft sweater with a fine fabric skirt for a feminine look. This cut will keep you warm and comfortable in any autumn weather.
Crossed knit jeans
This season is all about the details. Swap your basic trousers for wrap-around jeans or crisscross jeans, which are eye-catching. Combine it with the warm knitted upper that is so popular in autumn. Choose a cropped top or tuck it into the pants to reveal the original asymmetrical design.

Trouser suit with turtleneck
Pantsuits for women come first in the smart-casual style. To tone down the seriousness of the suit, wear a knitted turtleneck under the jacket.
Denim jacket with Martins
One of the main advantages of Dr. Martens is that it is very workable. Add some grace and flair to your essentials by adding something chunky from Martins to your look.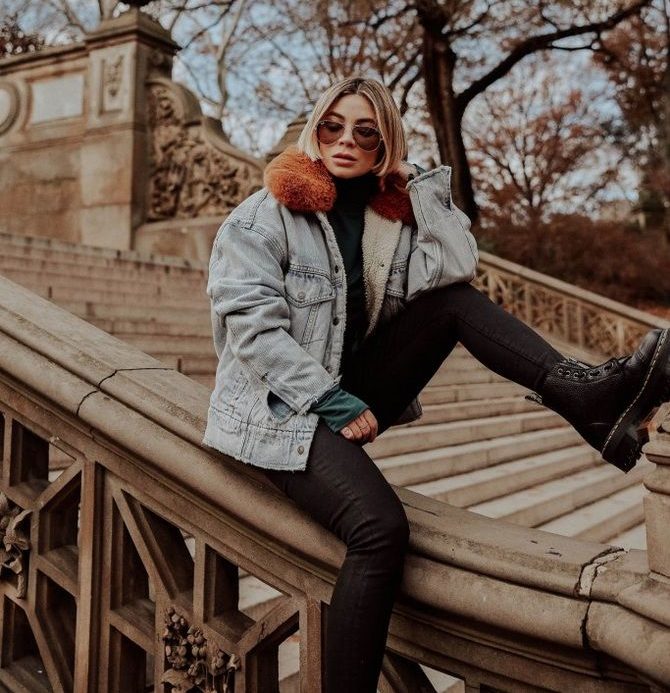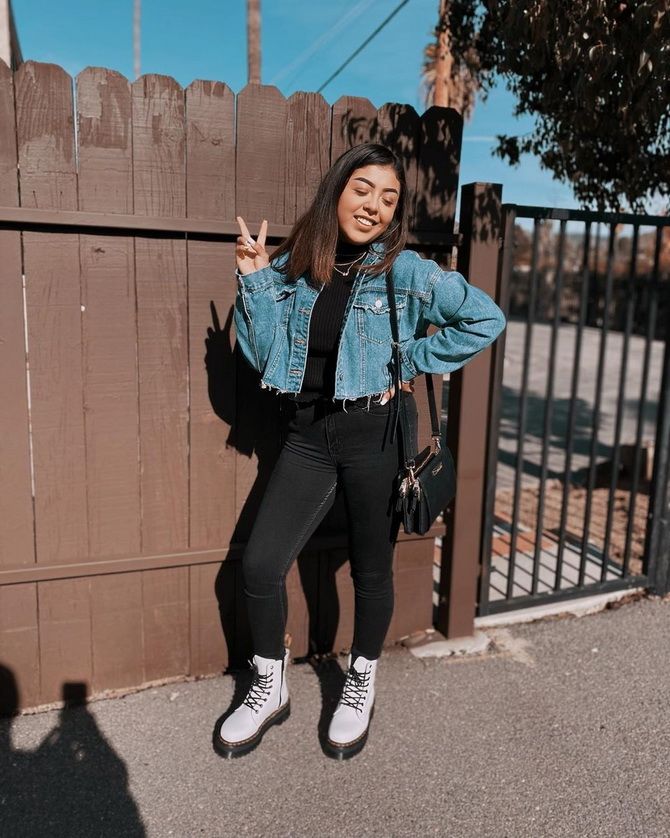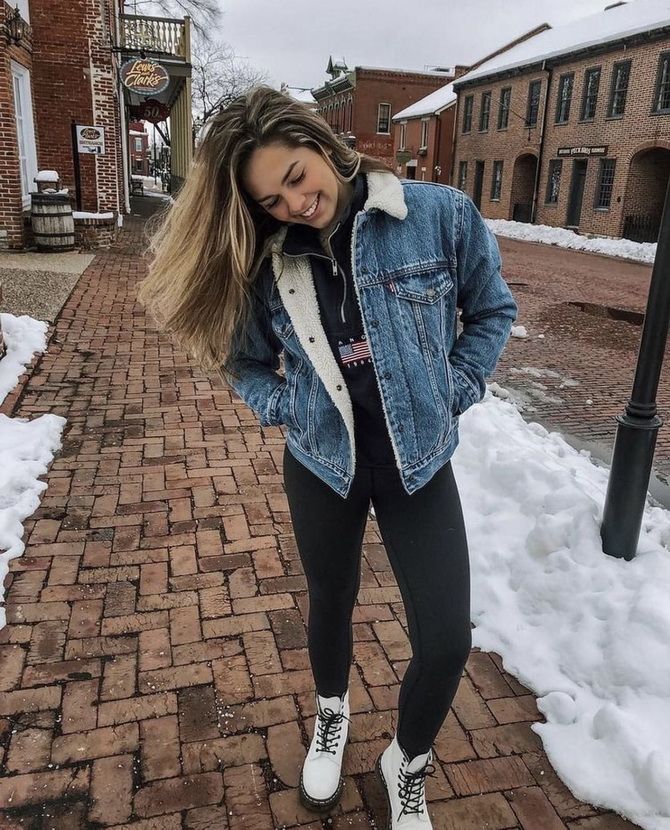 Similar articles / You may like this