The arrival of a baby is an exciting time for the whole family. Parents are constantly trying to capture his every move. New Year's time is the perfect time to capture the most charming moments of the first months of a baby's life. Look at Joy-pup for the most interesting ideas for a New Year's photo shoot for a baby to capture the first New Year of the baby.
Ideas for New Year's baby photos
As the holiday season approaches, moms are increasingly thinking about how to make it special and memorable. There are so many memories and moments to cherish, and a popular way to memorialize your child's first New Year's Day is to have a photo shoot. You can go to a professional photo studio that offers themed shoots or invite a photographer to your home. And dream up and arrange a photo shoot on your own.
Tips for preparing for home shooting:
Use natural light. Lighting can make or break your photos. Indoor overhead lighting will give shots a yellow tint that is hard to remove even when editing. Place a Christmas backdrop near the window that brings in the most light in your home for natural shots.
Do not repeat difficult poses. Try to capture the natural poses of the little one, and not repeat those that the professionals did. In these complex productions, an assistant is involved to insure the baby, and the photo is the result of combining several frames.
Get someone to help. Shooting a baby is difficult to do alone. Ask for help from a family member who can help you position your baby and get their attention.
Use simple props. It can be New Year's paraphernalia, Christmas tree decor, themed outfits or beautiful clothes.
Calm atmosphere. Provide a comfortable environment for your child. Before filming, he should sleep, eat and be in a clean diaper. Eliminate loud, annoying sounds and keep the room very warm.
One of the simplest yet most effective ways to take a Christmas photo of a child at home is to simply dress them up in a beautiful holiday bodysuit and put a Santa hat on their head.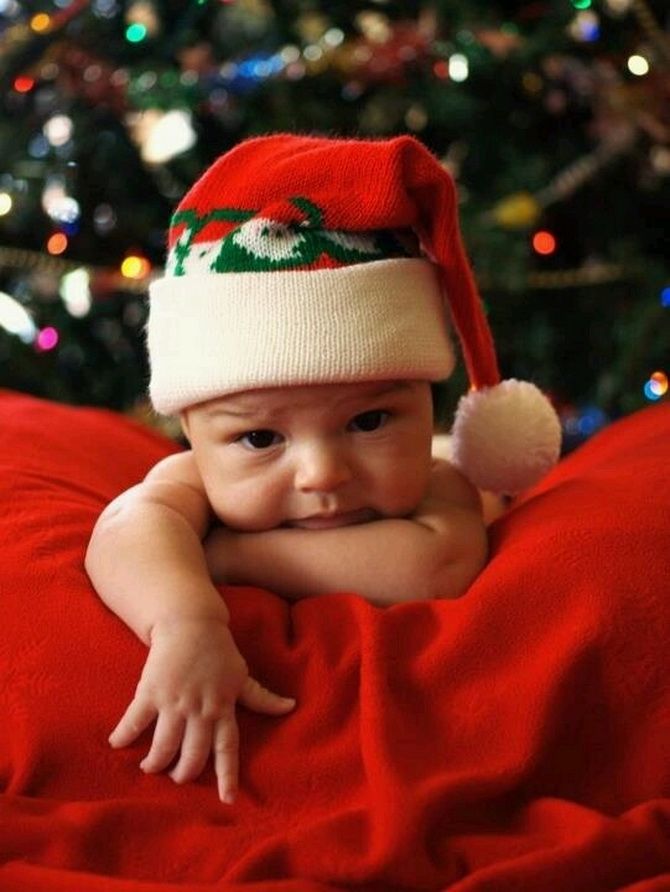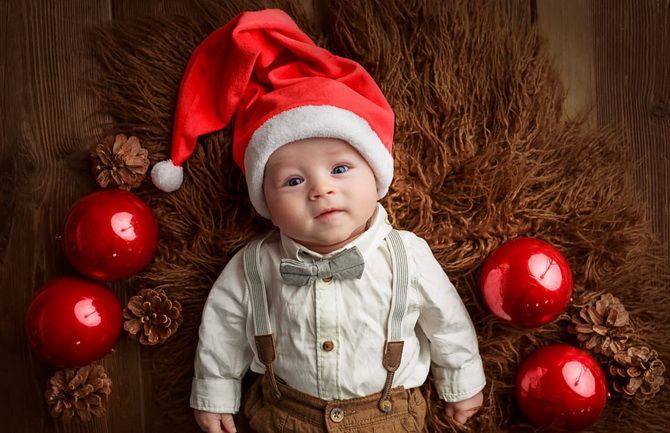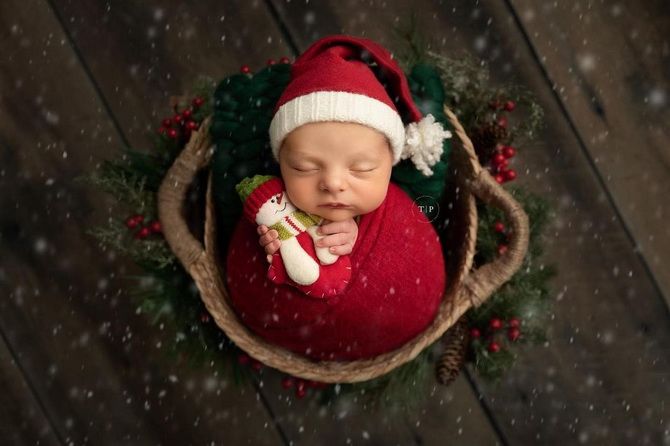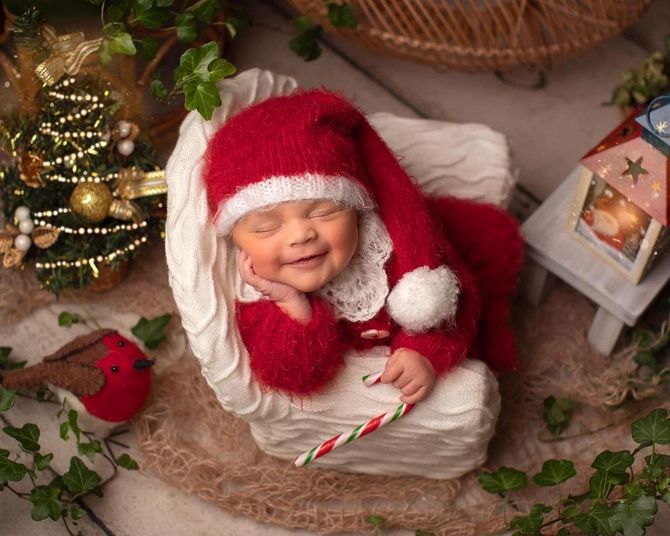 Garlands are sure to be one of the baby's favorite things for the New Year. He will reach for these shimmering magical balls of light like a moth. It's usually best to keep them out of the hands of a child, but for the sake of a festive picture, why not let your little one get lost in the magic? If you set your smartphone or camera to the "low light" setting, it will give you a great glow effect.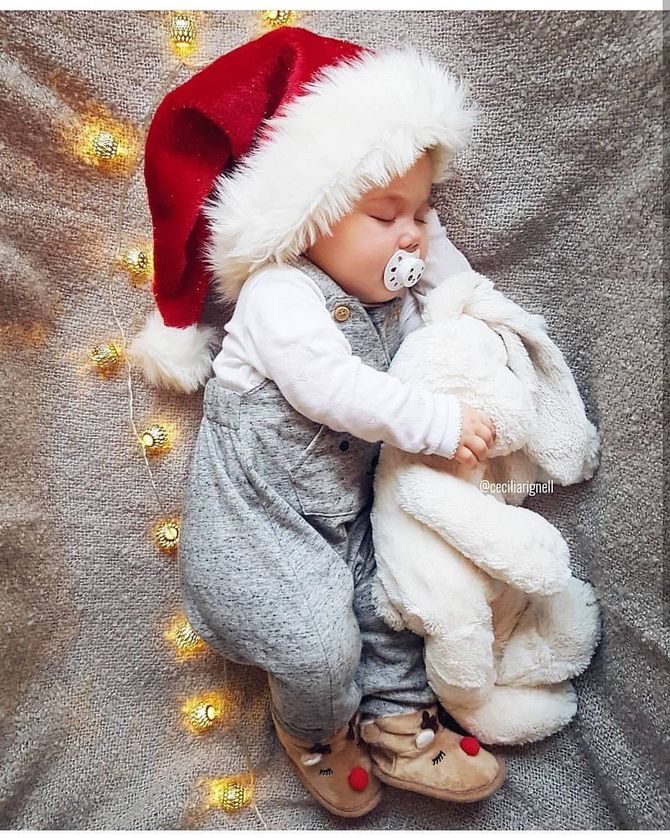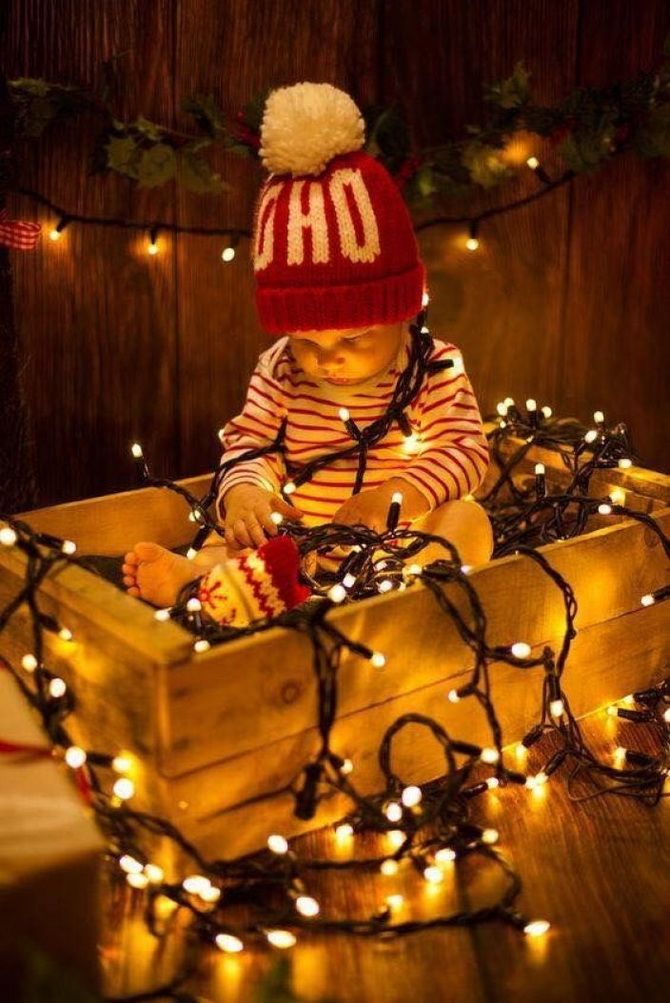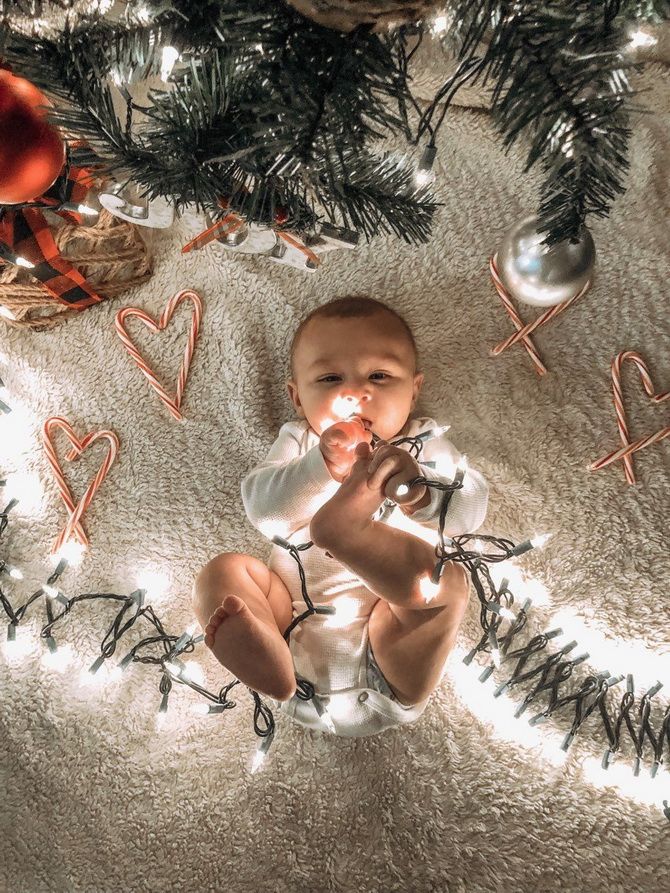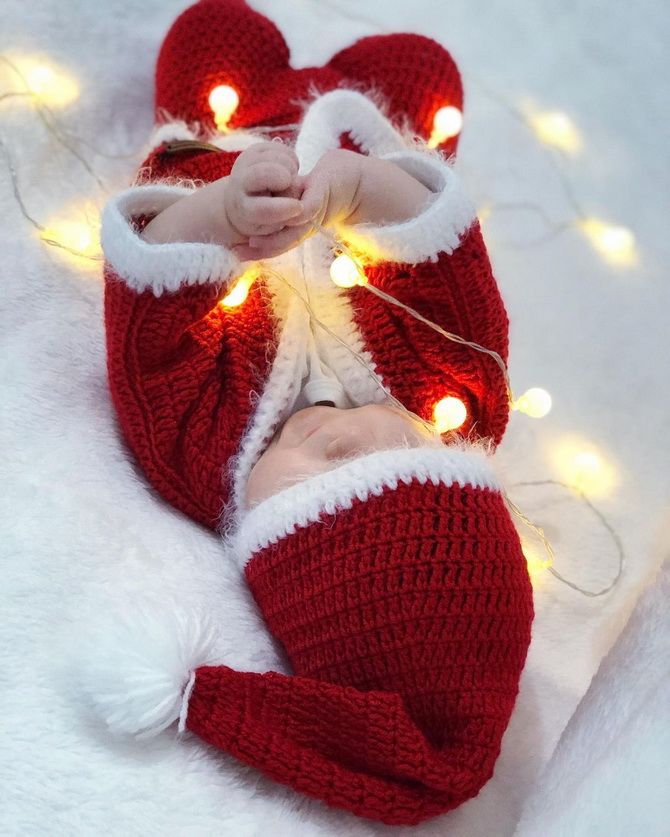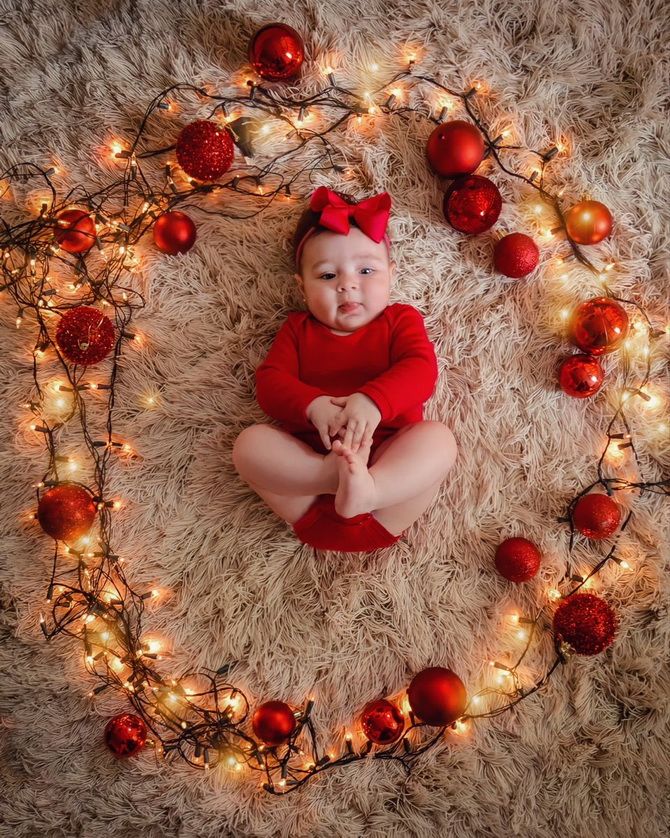 The image of a cute little snowman will be perfect for New Year's photos. Add some artificial snow and a Christmas tree in the background. Sleepy newborn babies are great for staging such touching shots.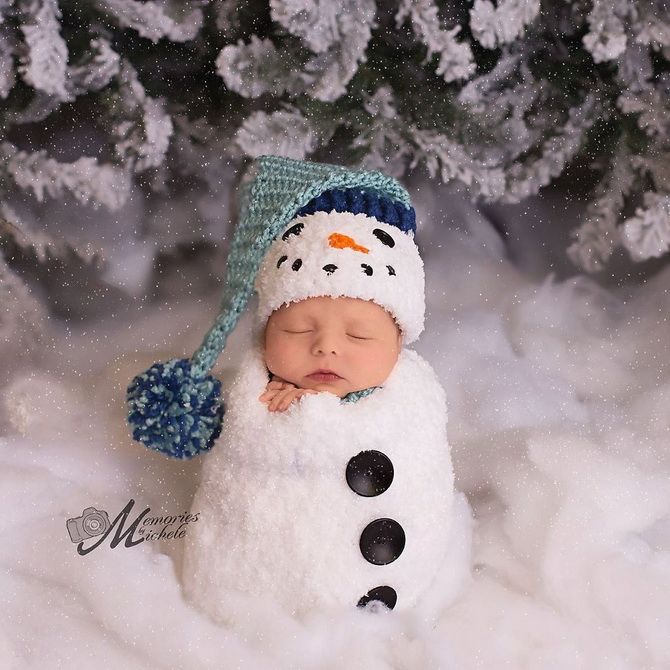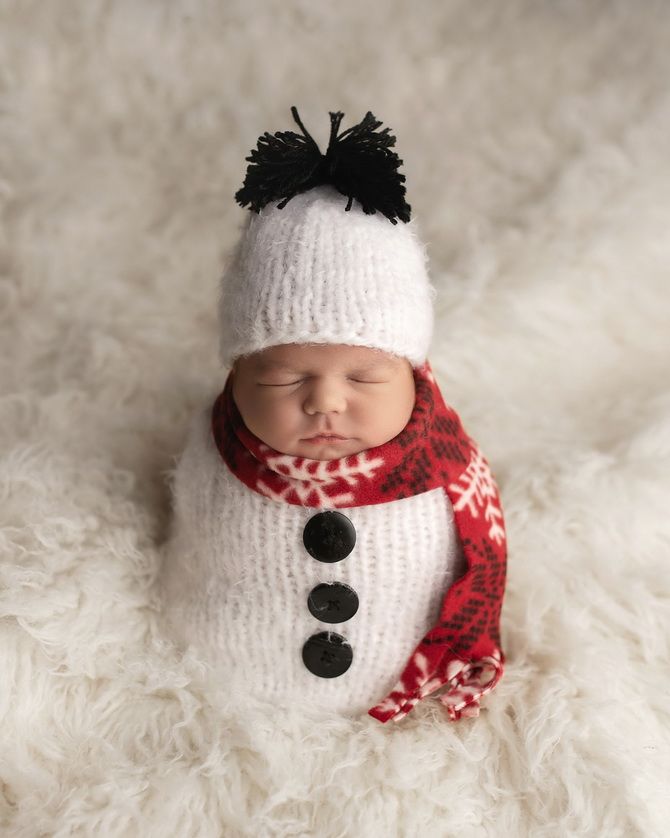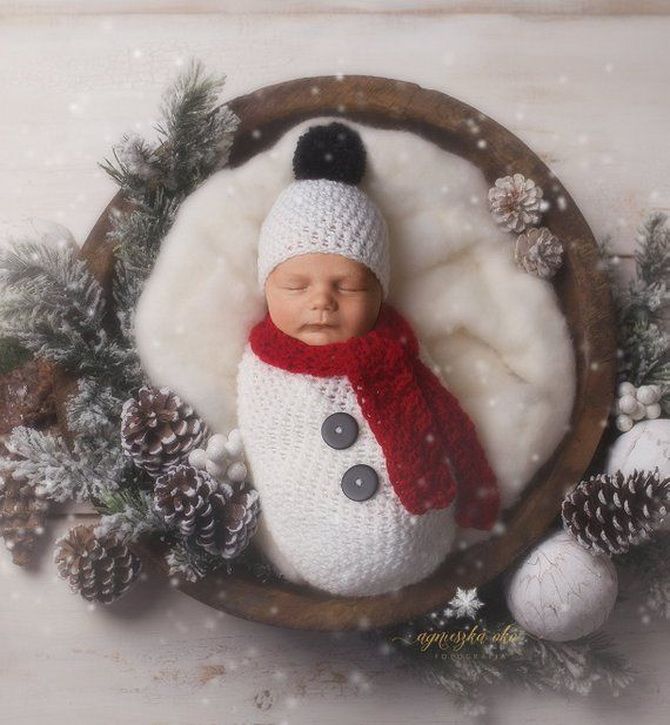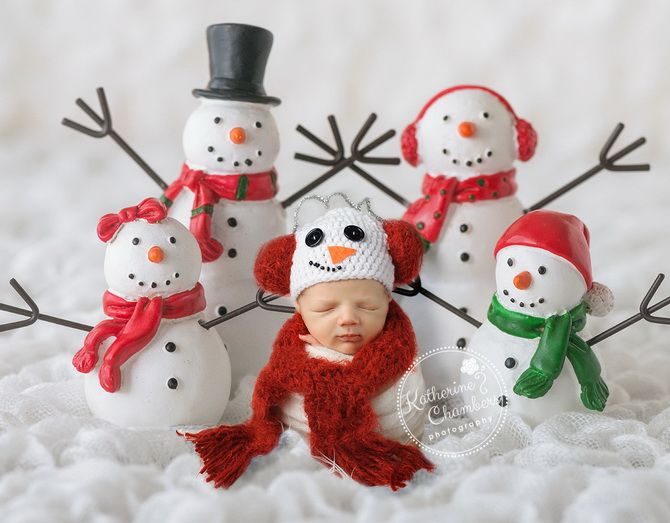 How can the New Year be without gifts? And your baby will be the most charming gift under the Christmas tree.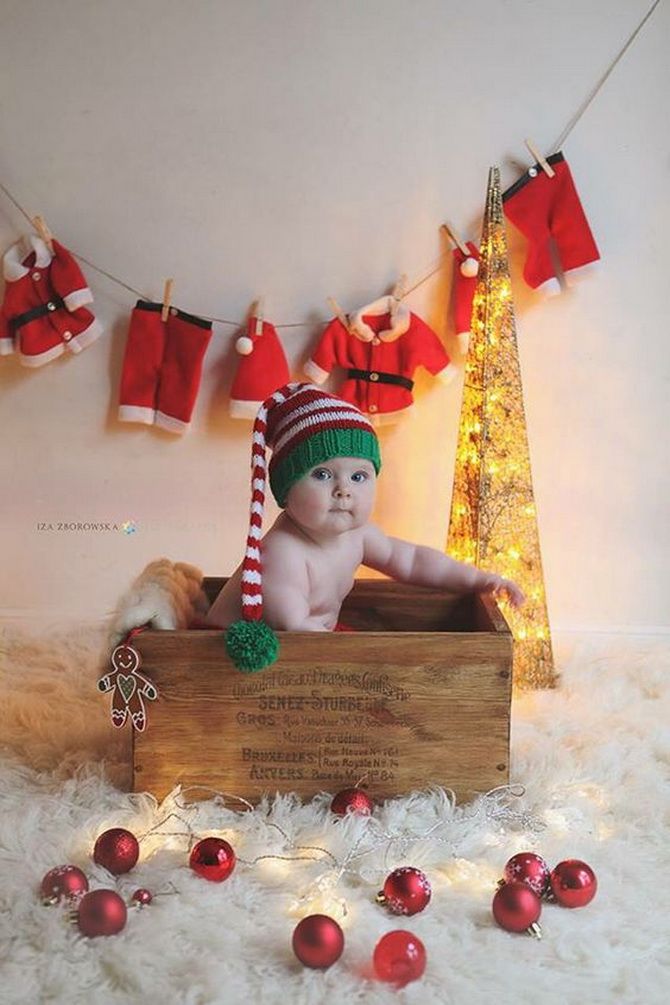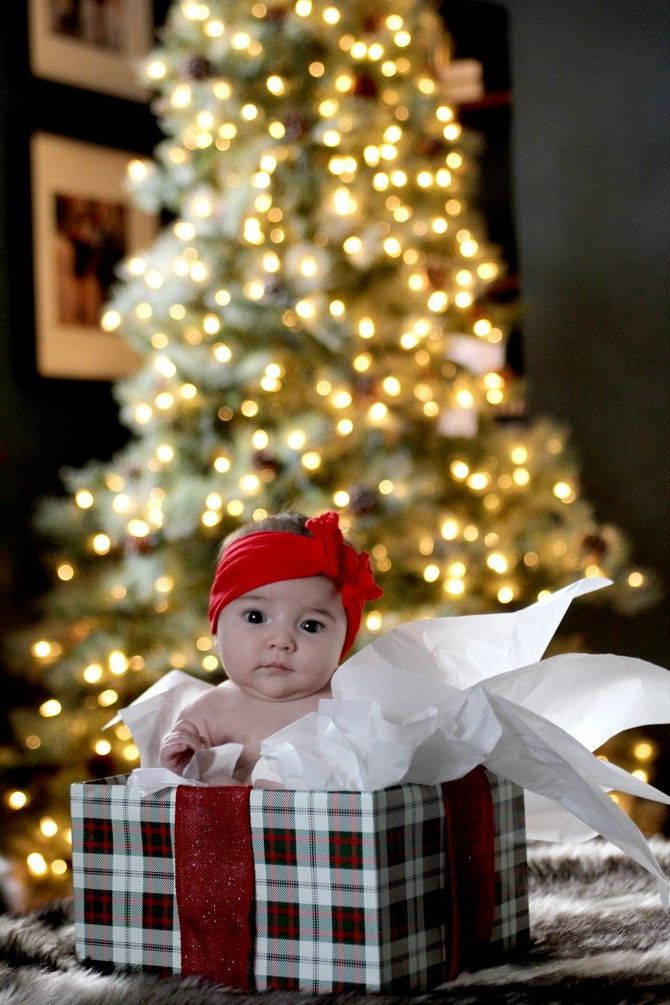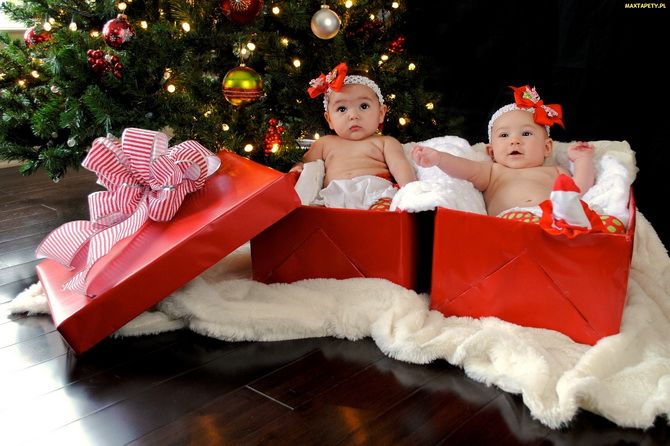 If you have pets, you can include them in your New Year's photos with your baby. Put them in matching Santa Claus hats or plant them together in front of the Christmas tree.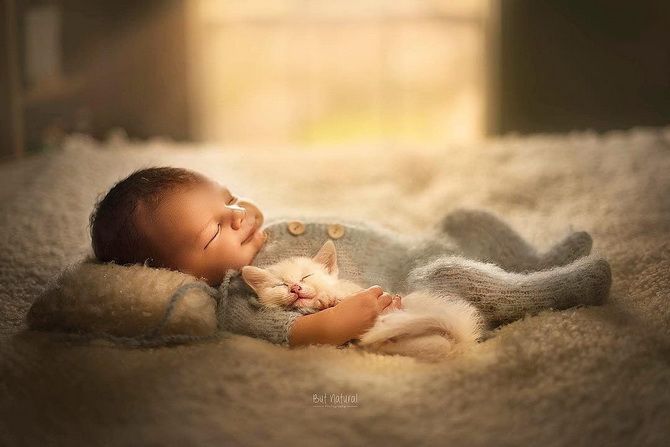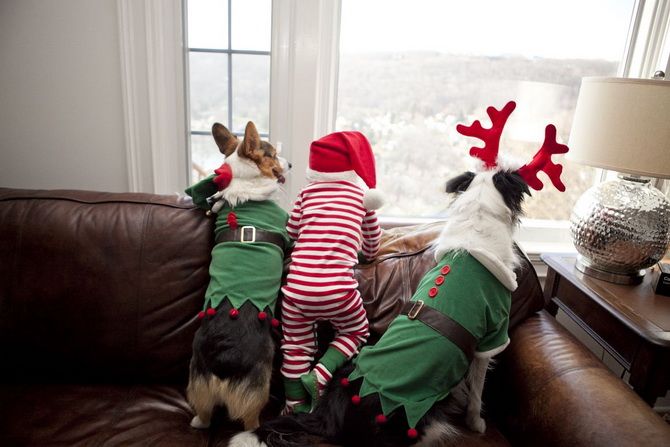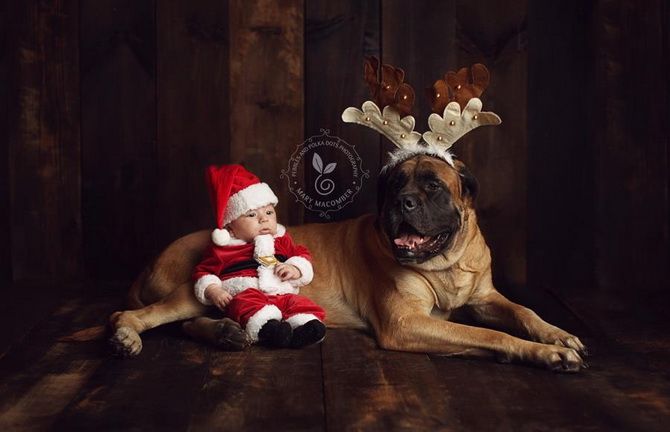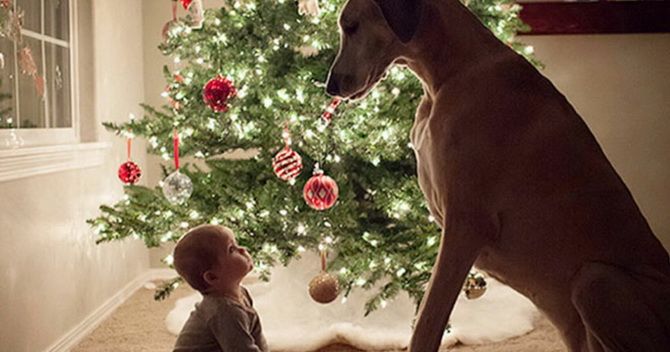 Christmas mood in the house begins with the decoration of the Christmas tree. Take a photo of your little one in front of one of the most iconic symbols of the New Year. Very tiny children can be put on a fluffy blanket against the background of a green tree, and those who are older can be planted near boxes with gifts or other New Year's props.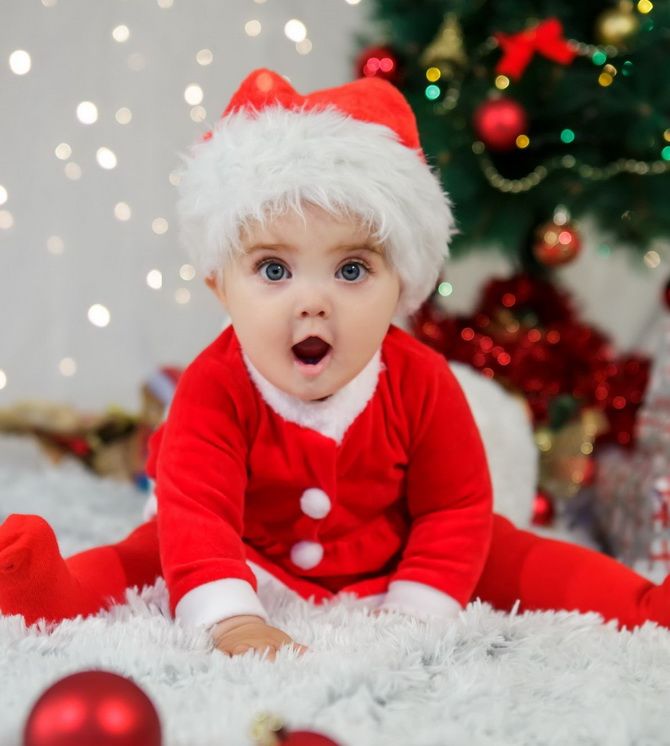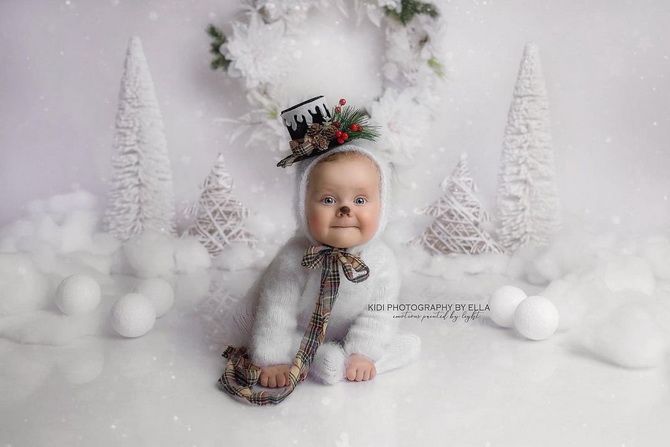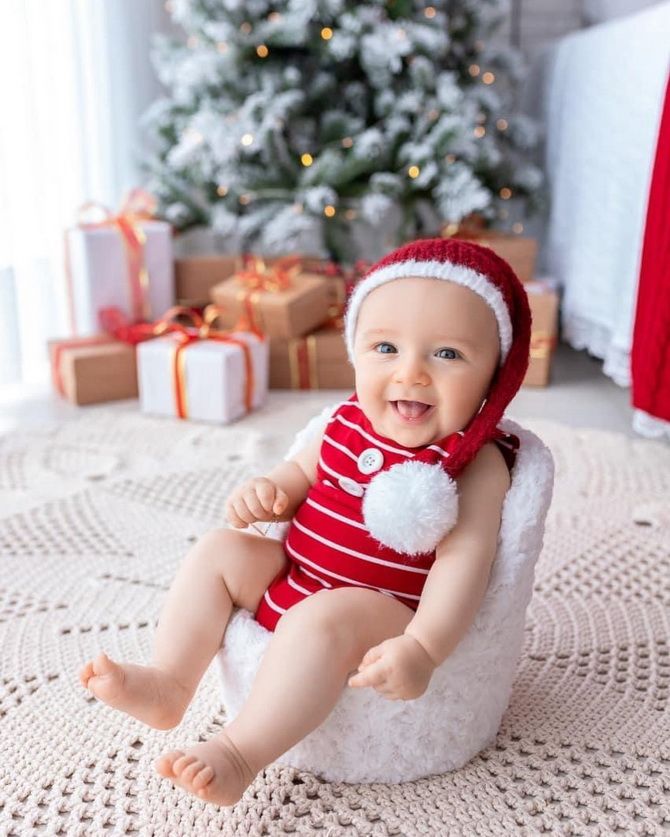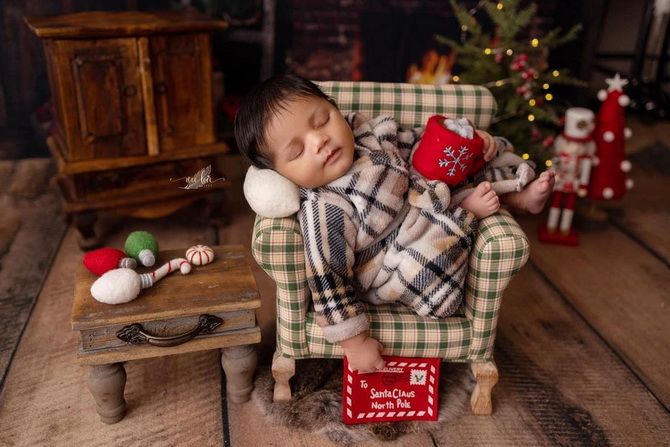 Sledding in winter is one of the most favorite pastimes. For a photo shoot, you can take a decorative sled. This option is suitable if your baby can sit up without assistance. And for those who are younger, you can fold a beautiful soft blanket over the sled and put the child on top.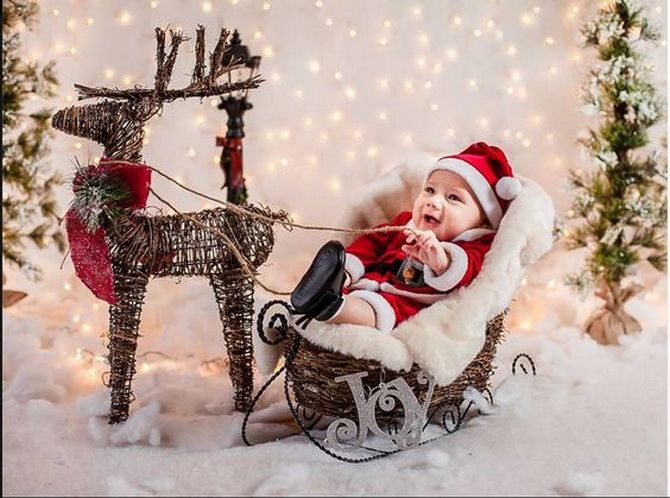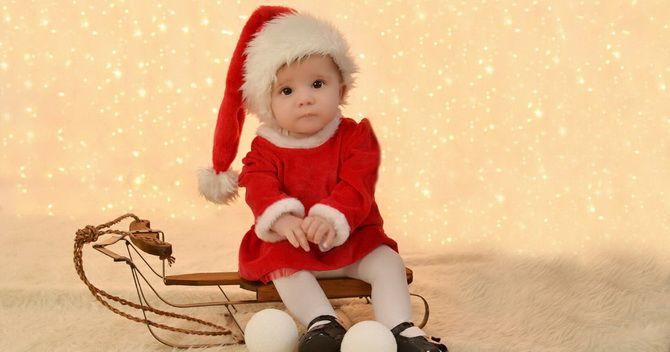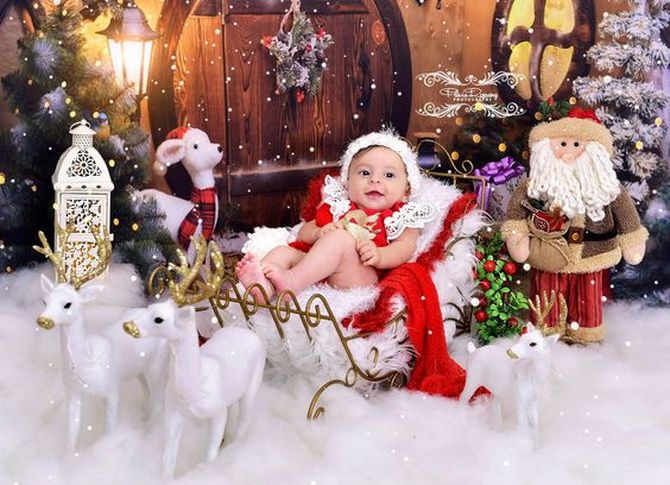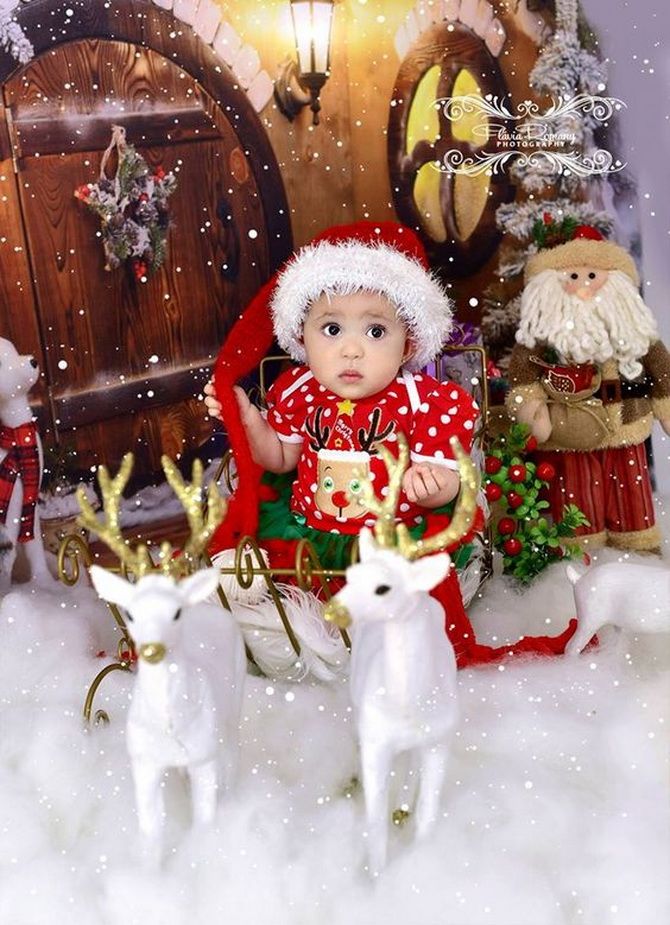 New Year's photo shoot for newborns
A newborn baby grows so fast and all their emotions are so priceless, so a photo session is the best way to capture the serenity of this period. The purpose of the work should be to capture the innocence and beauty of the baby. Both the process and the results will be excellent, because the baby constantly sleeps sweetly, often yawns and smiles in his sleep and does not respond to harsh sounds. Newborn style shoots are the most touching and usually take place in the first two weeks of life. This is a small window of time, so you need to think ahead. If you are planning to hire a professional photographer for your New Year's Eve newborn photo shoot, make sure to book your spot during your pregnancy, around the second trimester.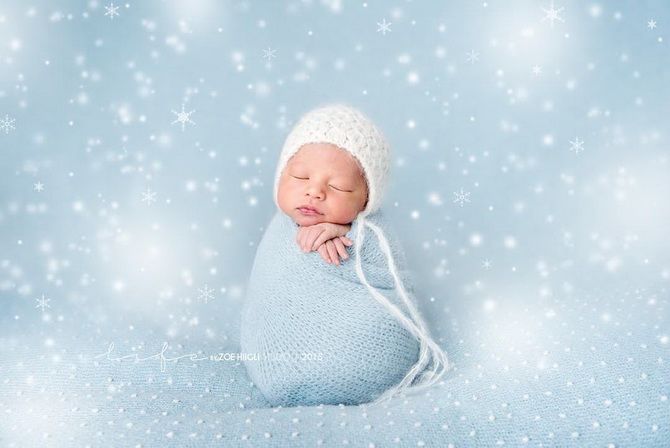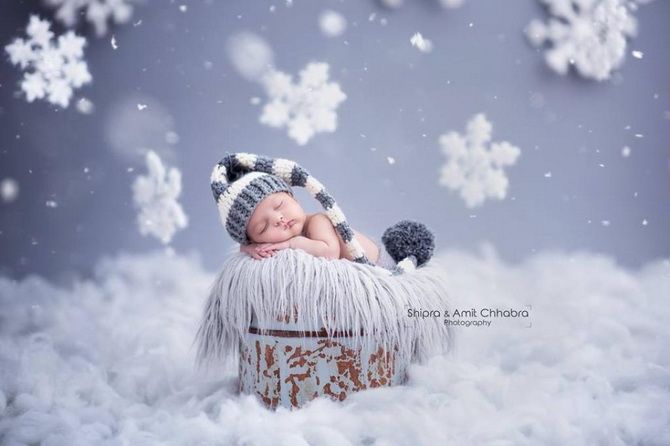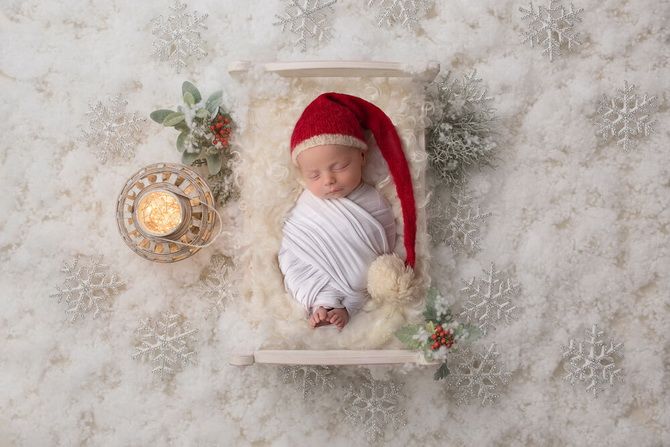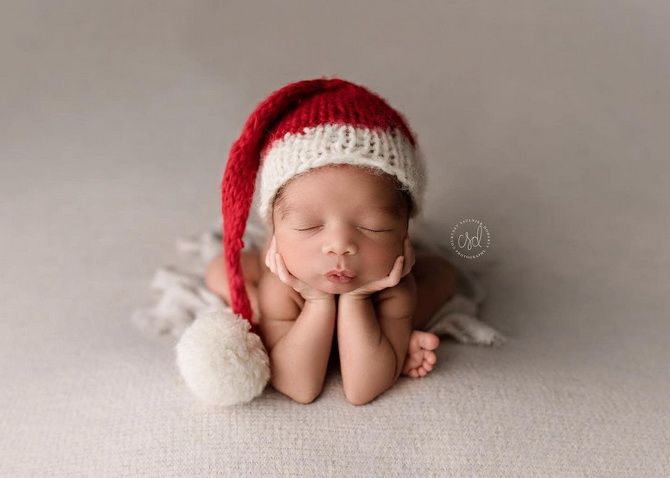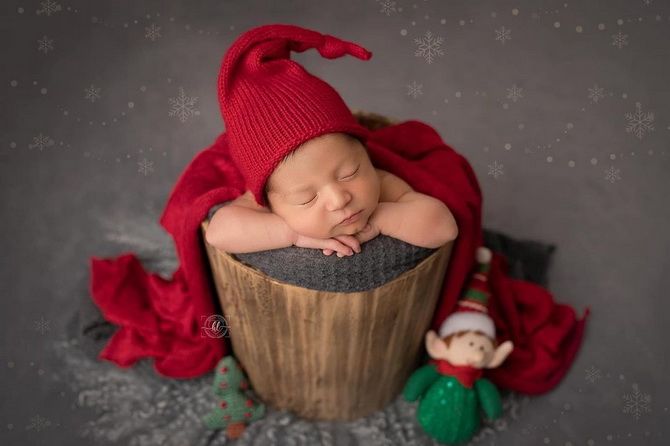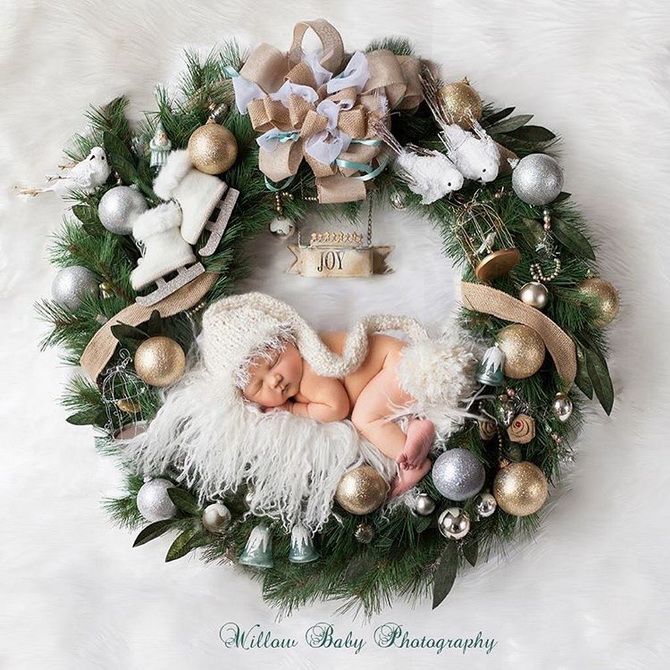 See also: bright and interesting images for a New Year's photo shoot.
Similar articles / You may like this