Not Shiloh anymore! Angelina Jolie's biological daughter has officially changed her gender (so far only de jure). A 13-year-old girl got a new name, John.  Now not only parents and friends call her by this name. All documents of the teenager were translated using the new name John Jolie-Pitt.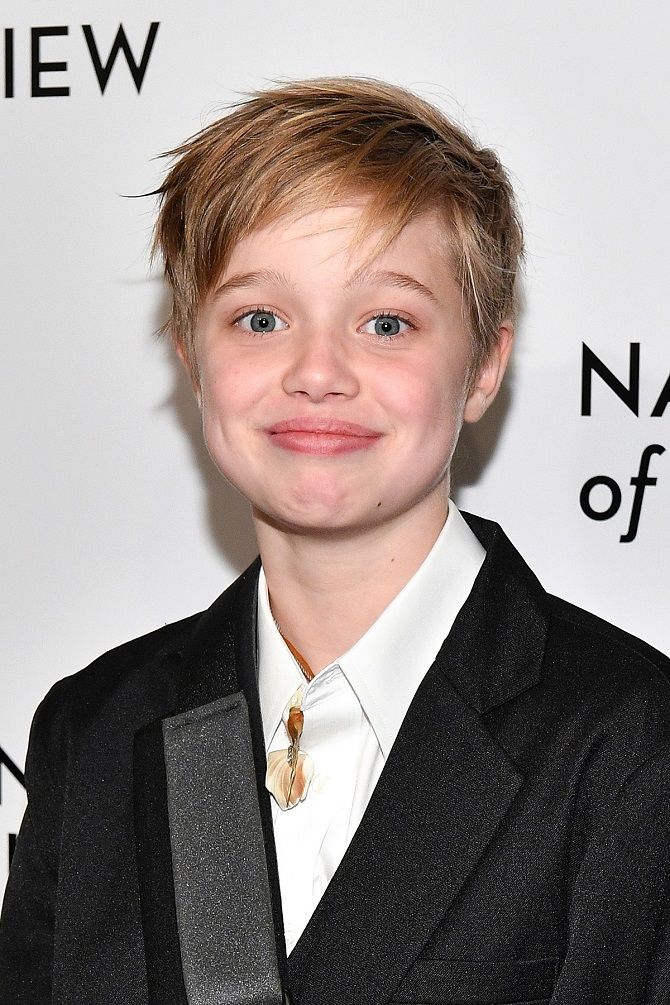 The news, however, is expected. Joy-pup.com already wrote that Angelina Jolie is one of the celebrity moms who give their children complete freedom of expression and dress them up as the opposite sex. She never forbade her daughter to dress up in boy suits and fully supported her in the desire to become a guy. So, with permission from her parents, the girl began to drink hormones for sex change and is actively preparing for surgery to become a real boy.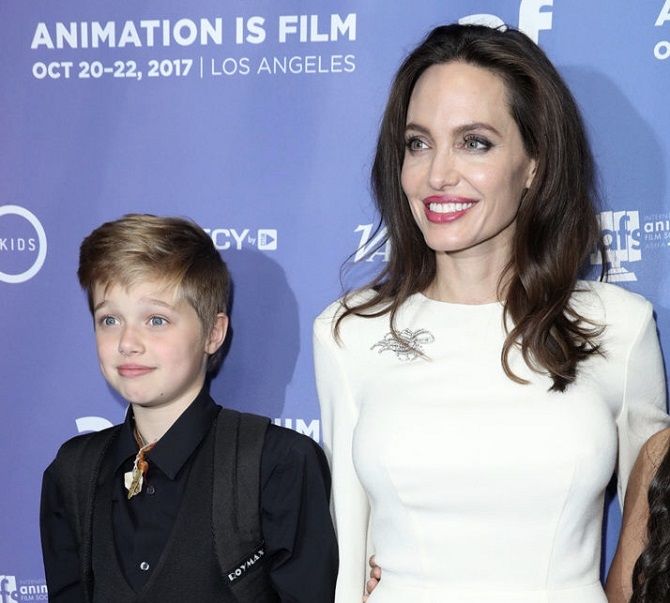 But what was Shiloh Nouvel Jolie-Pitt like in early childhood and how has she changed? We offer you some interesting facts about the famous teenager.
The first biological daughter of Angelina Jolie
Shiloh Nouvel Jolie-Pitt is the eldest biological daughter of Angelina Jolie and Brad Pitt. Her siblings are the twins Knox and Vivien. Three more children are adopted.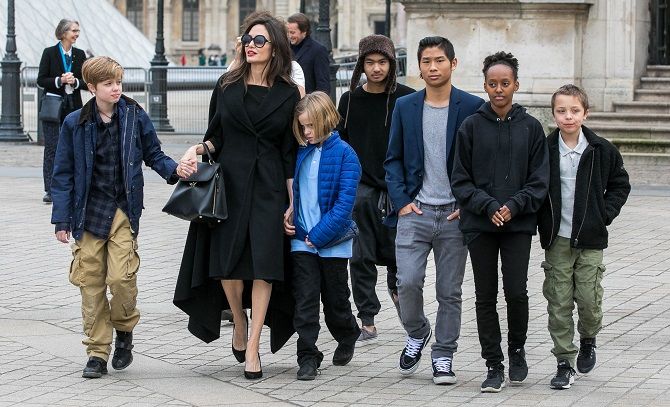 It's surprising that Shiloh was born in Namibia on May 27th, 2006. There, future parents were hiding from paparazzi and even gathered the support of authorities to protect Jolie and her newborn baby from journalists.
First shots – for 10 million dollars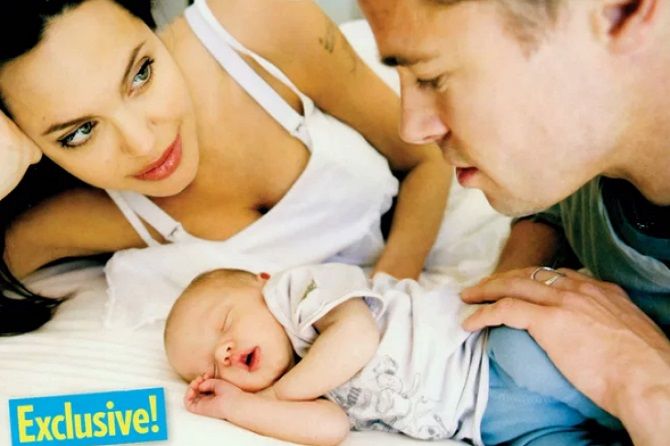 It's hard to believe, but the first pictures of a newborn baby who looks like her mother were sold by the parents themselves to People and Hello!. The price of the photos was about 10 million dollars. The majority of this money the Jolie-Pitt family spent on charity.
Look at this beautiful little girl: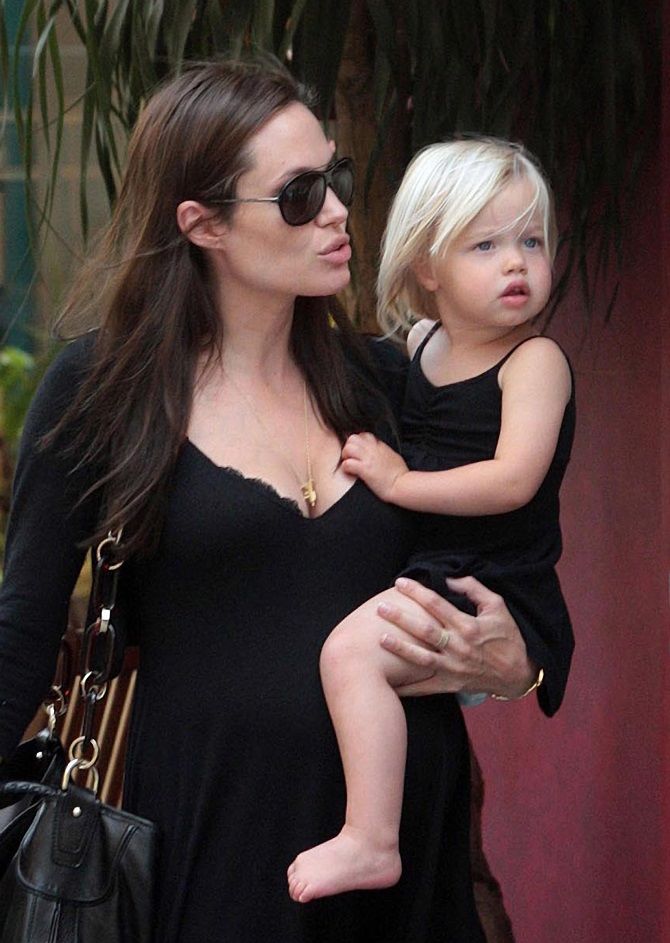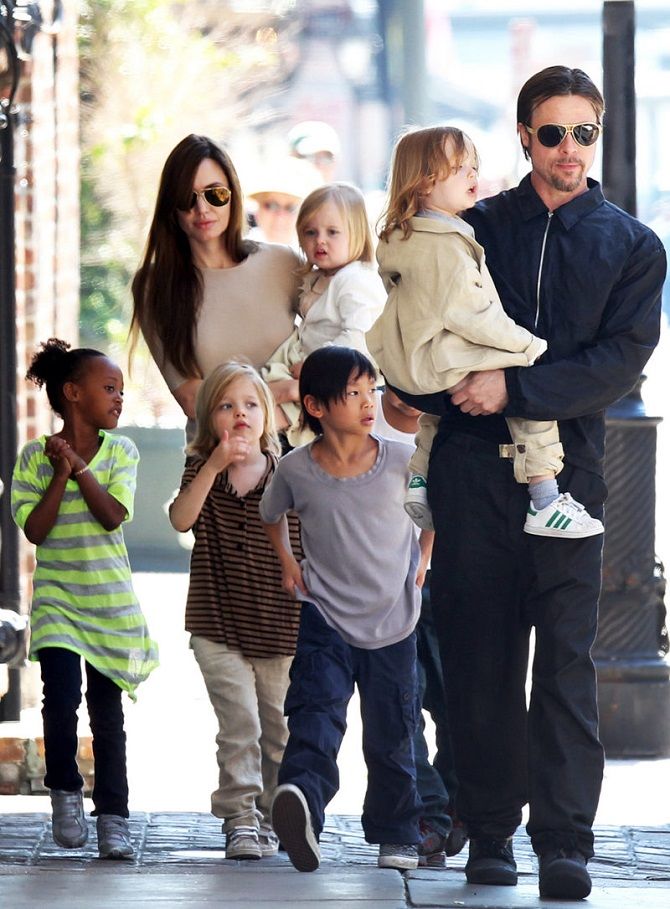 «I want to be a boy»
About her desire to be a boy Shiloh declared right away after she learned to talk. At the age of three, she told her mother, that she wants to look like her brothers Maddox and Pax. She liked their style, walk, and behavior. 
From that moment, the girl forgot about dresses and skirts and began to choose boyish clothes. By the way, Jolie has repeatedly said that Shiloh chooses clothes for herself and makes her own style without the hindrance from her parents. So no one forbids her to wear what she wants.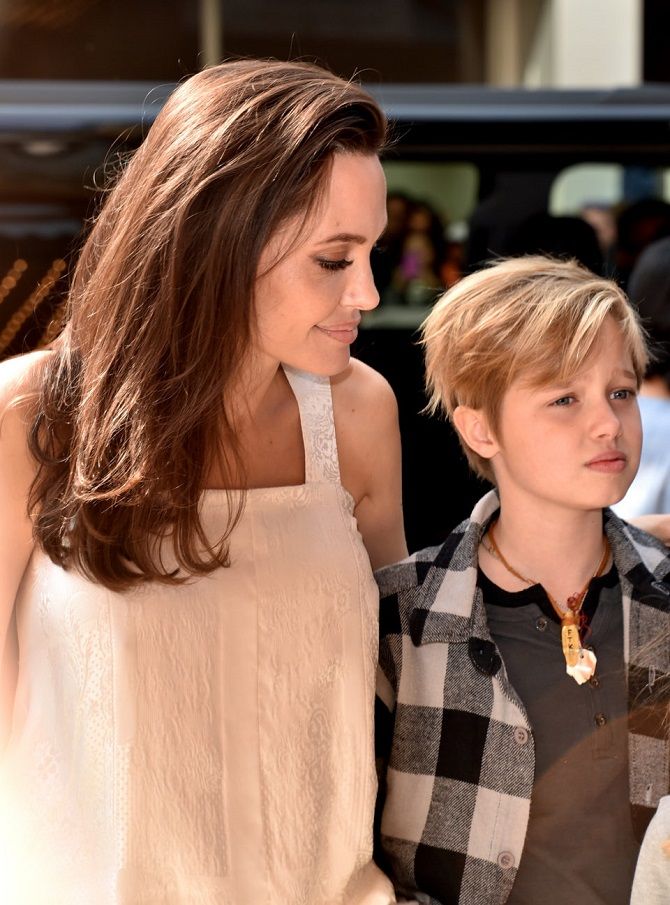 Were there any attempts to change this?
Angelina Jolie raises her children by giving them the opportunity to express themselves. Therefore, she accepted the wishes of her eldest daughter but nevertheless consulted with the psychologist and plastic surgeon. Maybe to understand more about a gender change.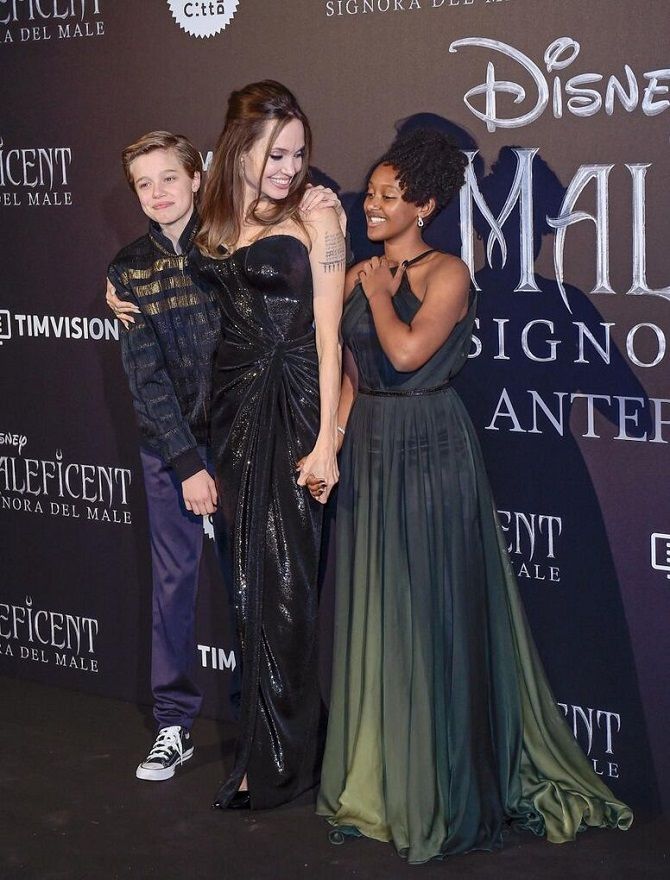 Professionals said that the girl's desire to become like a boy can change during the teen years. But apparently it didn't happen.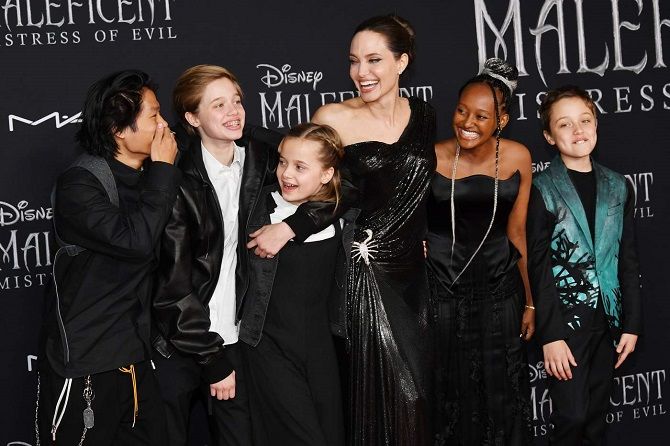 "He enjoys wearing men's clothes. He likes to dress like guys. And I even had to cut his hair. Brad and I don't intend to change his mind or somehow influence his desires. He will find his place, " said Angelina Jolie about her daughter.
Sex hormones
At the age of 12, Shiloh started taking hormones. With parental permission, of course. This is her first step towards gender transformation.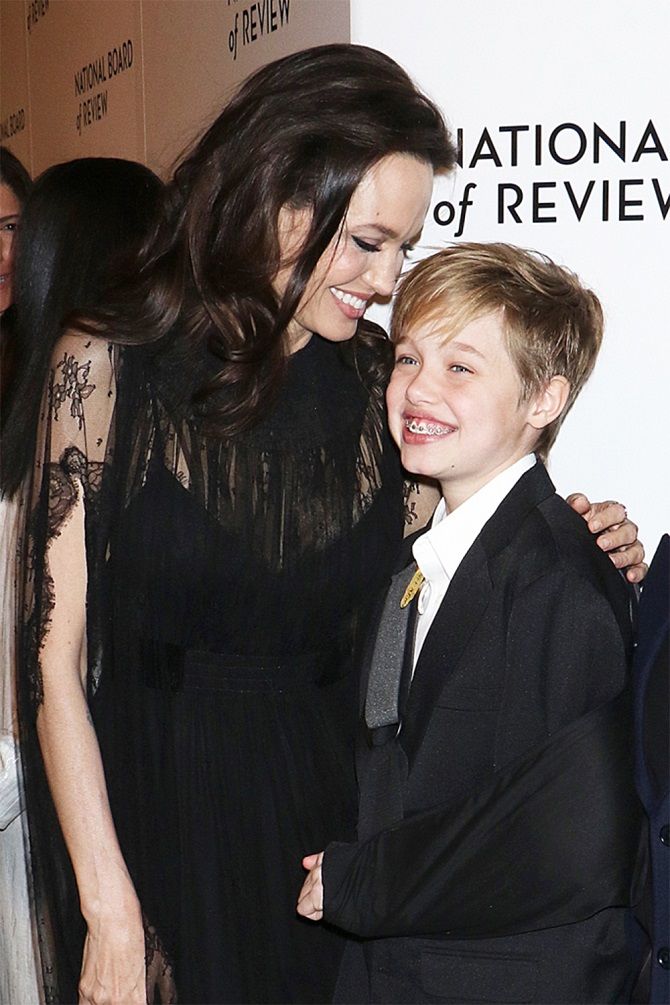 The girl will take pills for several more years. But she will be able to go under the knife for sex change at the age of 16, not earlier.
«Call me John»
In 2014, celebrity parents – Angelina Jolie and Brad Pitt told the whole world that their Shiloh considered himself to be a transgender boy. In addition, she wanted to change her name.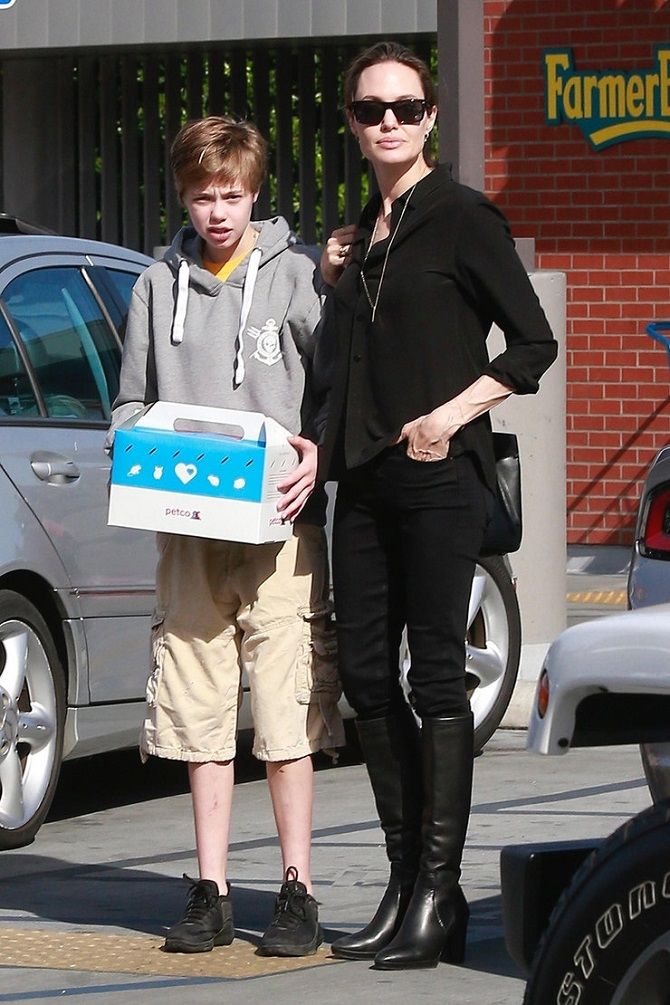 "He wants to be called John. Or Peter. And when I say, "Shi, do you want some orange juice?", He corrects me. "John. I am John, "he repeats," is how Brad Pitt spoke of his daughter.
But the girl has officially received the name John only at the end of 2019. Of course, after parental consent, who helped her change all the documents and certificates.
Now what?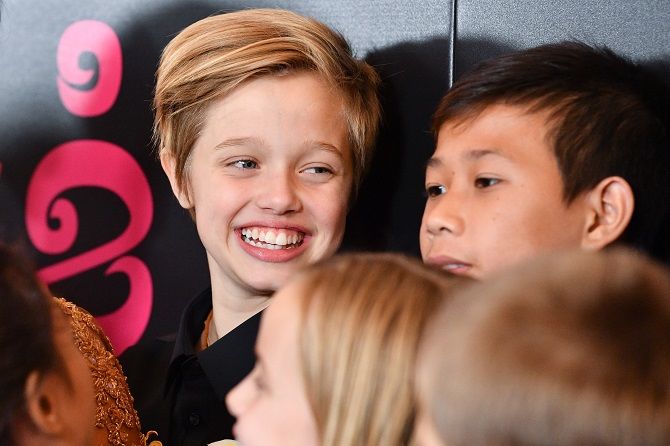 Shiloh is an ordinary teenager, except her desire to change sex. Jolie and Pitt, who have officially divorced, fully support the girl. She has completely forgotten what women's clothes are and looks like a boy. But, like a boy who takes after his mother.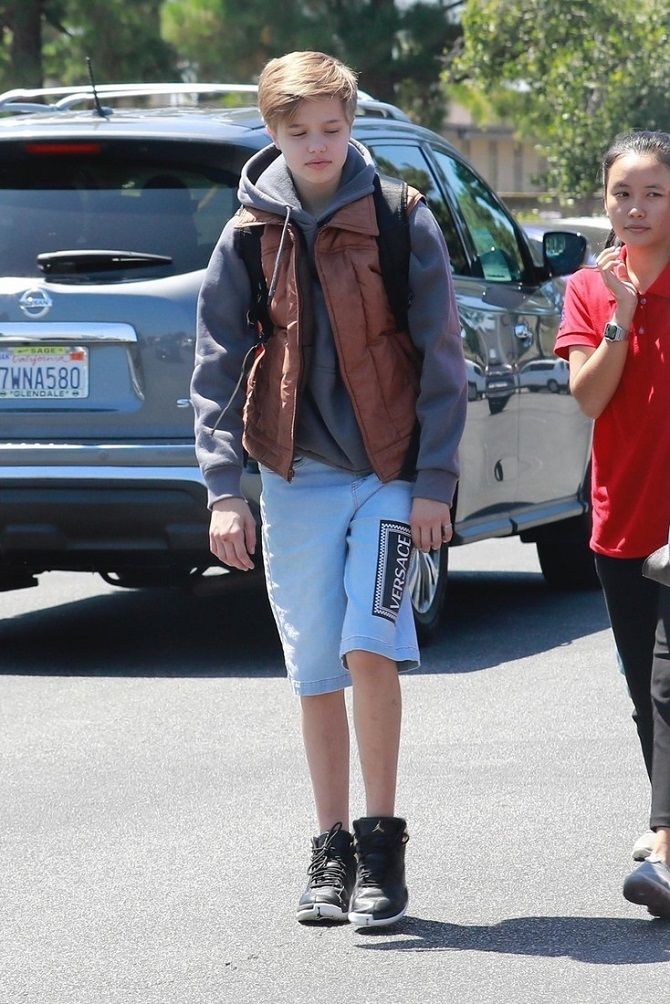 Now it's time for the family to wait until the girl will be able to go under the knife and become what she feels inside.
Shiloh in 2020
On January 19, 2020, the media reported that Shiloh Jolie-Pitt looked very thin, like her mother. This happens because of hormonal pills that block the processes of female puberty. The girl named John has been taking medicine since the summer of 2019. Drugs lead to weight loss, which has become very noticeable. So, Shiloh's legs turned into thin matches, and the child looks haggard.
Jolie has also lost some weight. According to journalists, she can't cope with stress after breaking up with Brad Pitt. She doesn't eat well, but she drinks liters of coffee.
Similar articles / You may like this