Their love had the effect of a real bomb. Who would have thought that Harry and Meghan, two completely different people from different continents, will become such a great couple. The prince, grandson of Elizabeth II, a possible heir to the throne and a divorced American actress known for her capricious character.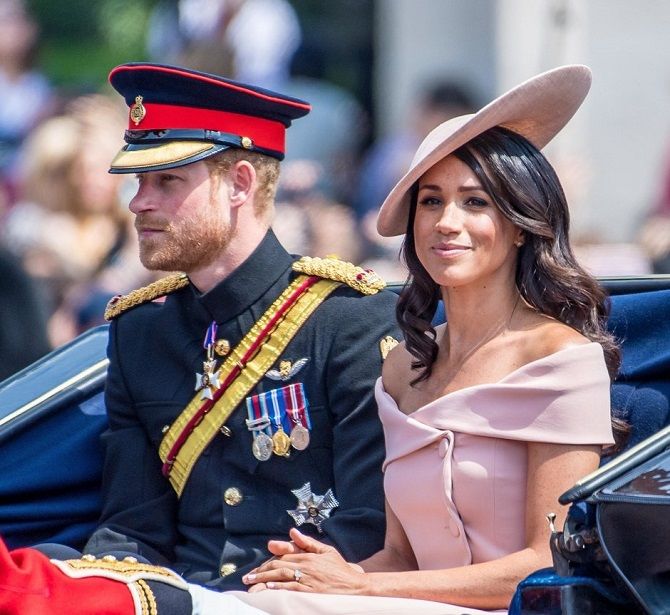 But as they say, nothing matters when it is true love. Prince Harry and Meghan are a golden couple that the press is out for. Non-conservative residents of the UK also call them "a gulp of fresh air".And it's not surprising, because Harry and Meghan Markle don't stop breaking royal traditions, changing old foundations and following their own rules.
The royal love story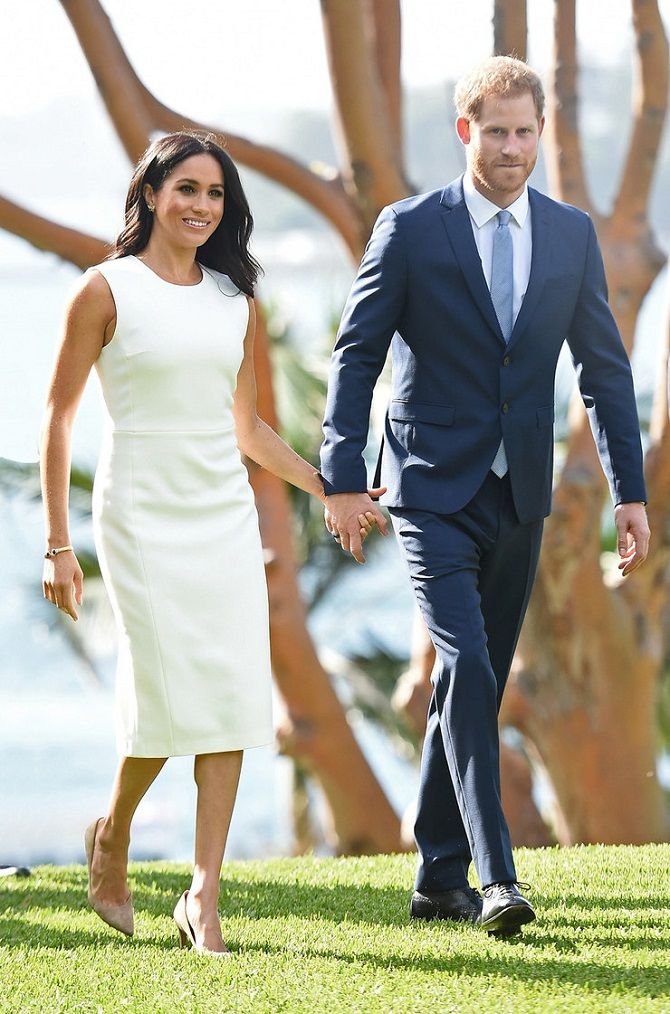 Harry and Meghan met on a blind date through a common friend in London in 2016. That date turned out to be life-changing for both o them. By that time Meghan has already got divorced, featured in several films and serials, and started her own blog. As for Harry, he has earned the fame of a reveler, who loved hanging out in clubs.
After two more dates, they went on a holiday to Botswana. In the words of the prince, he realized that this girl was his fate at a moment's notice. They were head over heels in love with each other but tried to keep their relationship out of the public eye. Only in 2017, during Invictus Games for war veterans with limited physical capacities in Toronto, lovers appeared together and were photographed holding hands. Of course, journalists jumped on the story and showed the new passion of the prince to the whole world.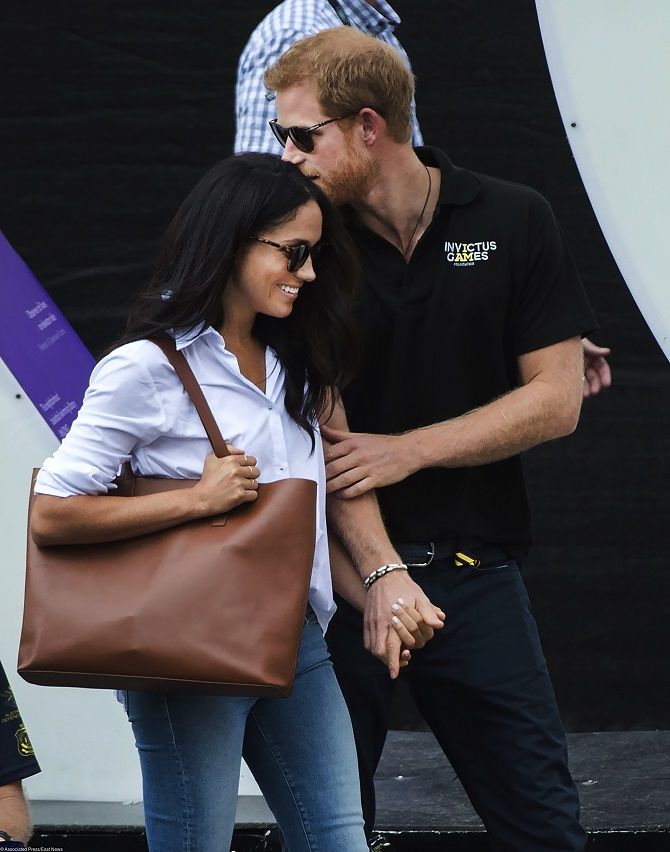 The story of Prince Harry and Meghan seems to look like a fairy tale. But it wasn't so simple even from the beginning. The press has repeatedly published, that the Queen was against the affair of her beloved grandson with an American. Different articles about Meghan appeared with amazing regularity, which also turned up the heat. And Harry told about constant legal arguments to prevent another dirty fake, as well as about the pursuit of paparazzi and journalists.
Meghan Markle herself admitted that she even liked such a love story.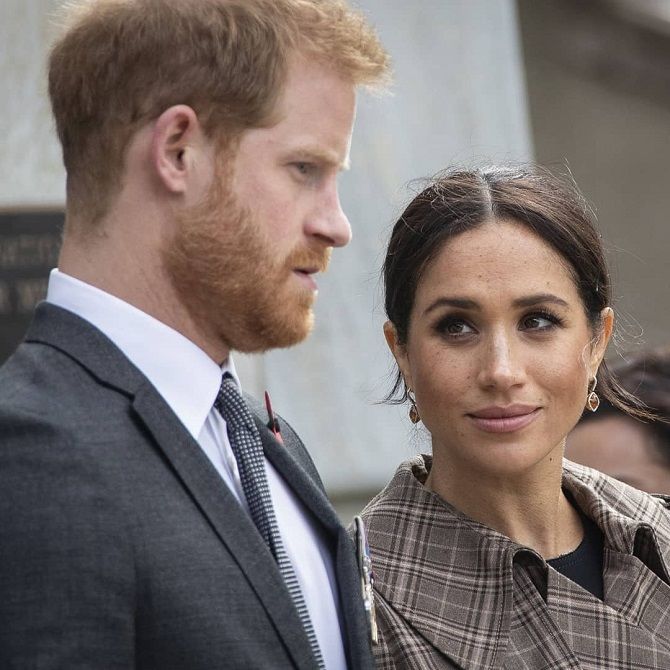 Another stumbling point was Queen Elizabeth II. She refused even to think about a possible marriage of her grandson to a divorced woman, moreover an actress. But she gave up, and Meghan had to give up her career, forget about the blog, provoking outfits and social networks accounts. All in the name of love!
In November 2017 Harry engaged to Meghan and gave her a ring with two diamonds that belonged to Princess Diana. Another diamond was brought from Botswana. After a holiday there in some frank interview Meghan and Harry admitted that they would focus on social projects.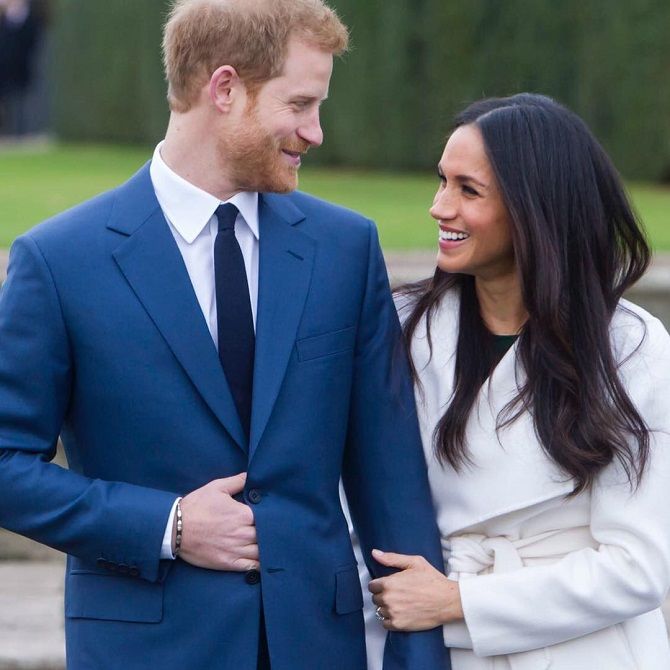 Everything seemed to be working out. But during the preparation for the wedding, arranged for May 2018, it became clear that the couple would do things their own way. Even the wedding ceremony, which was supposed to be held according to all royal traditions, was changed a little. But the most unpleasant surprise was Meghan's relatives, who threw a lot of mud at her.

By the way, Harry and Meghan's wedding has become one of the most expensive of all time.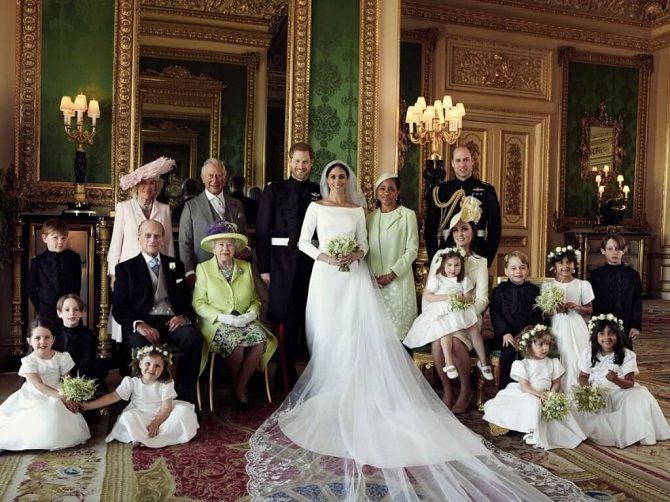 As a wedding gift, the prince and his beloved got the title of Duke and Duchess of Sussex and their own residence in Windsor, Frogmore House. In this photo, Harry and Meghan are posing for journalists after the wedding ceremony.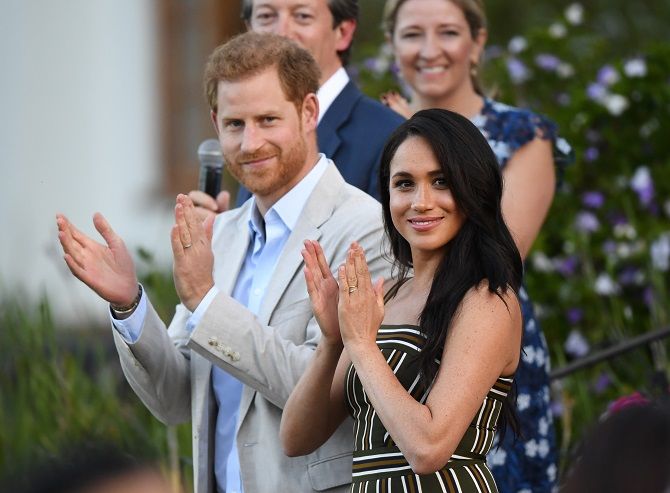 Difficult royal duties and breaking the rules
Prince Harry's wife got a lot of duties right away after the wedding. Among them were working trips to other countries, visits to exhibitions, participation in conferences and charity funds. In October 2018 the couple visited Australia, New Zealand, Fiji, and Tonga. At the same time, they pleased the subjects and the Queen with the expectation of a baby.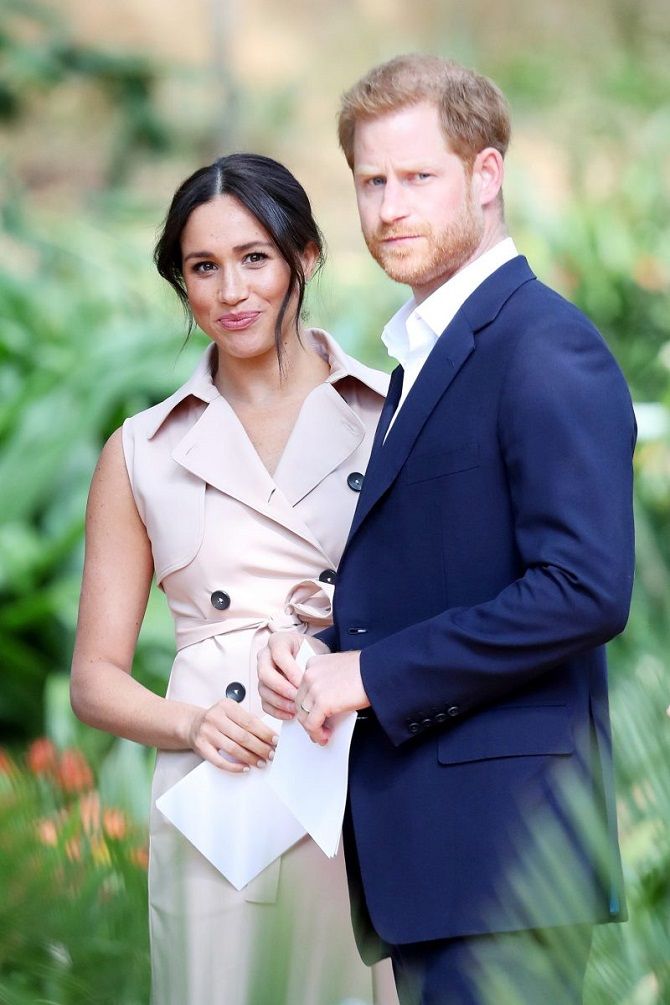 Prince Harry and Meghan Markle's son was born on May 6, 2019. He became the eighth great-great-grandson of Elizabeth II and the seventh in line for the throne after his father. During pregnancy and childbirth, Meghan broke the royal protocol again. It's not enough that she wanted to give birth at home, but her husband was present at the birth. After that, Harry and Meghan didn't allow a photo session for the press near the walls of the hospital, as the Duchess of Cambridge and Princess Diana did. Journalists spent days watching the hospital's doors, but they were made it clear, that they won't get any information.
The photo session with the son took place sometime later after the birth: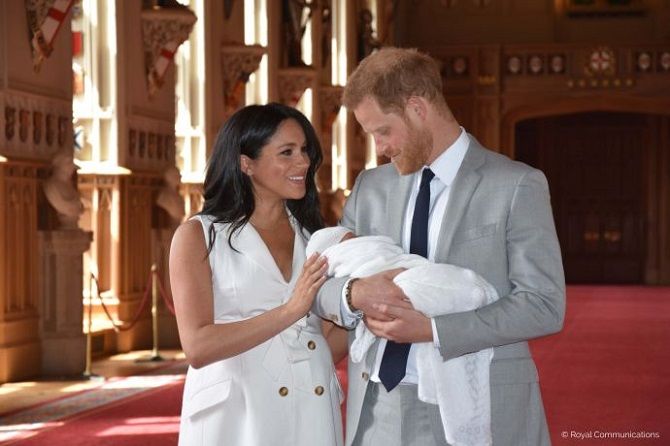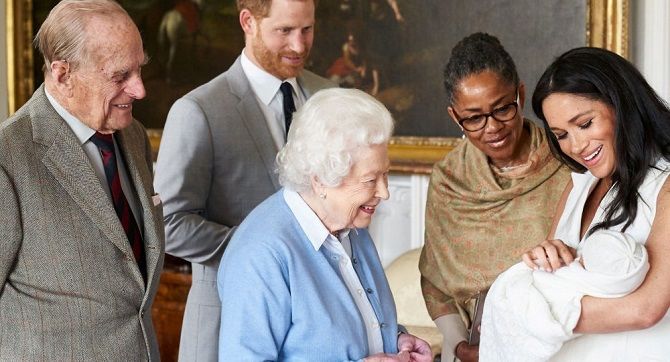 The press became even tougher with Meghan Markle, who was blamed for breaking the royal protocols and having a bad influence on Harry.
The war against the press
Of course, this could not go unnoticed by the prince himself. He was furious and launched a real legal war with the press. So, Harry sued the editions of Sun, News of the World and Daily Mirror, which he accuses of illegal phone tapping. And Meghan is suing Mail on Sunday for publishing her private letters.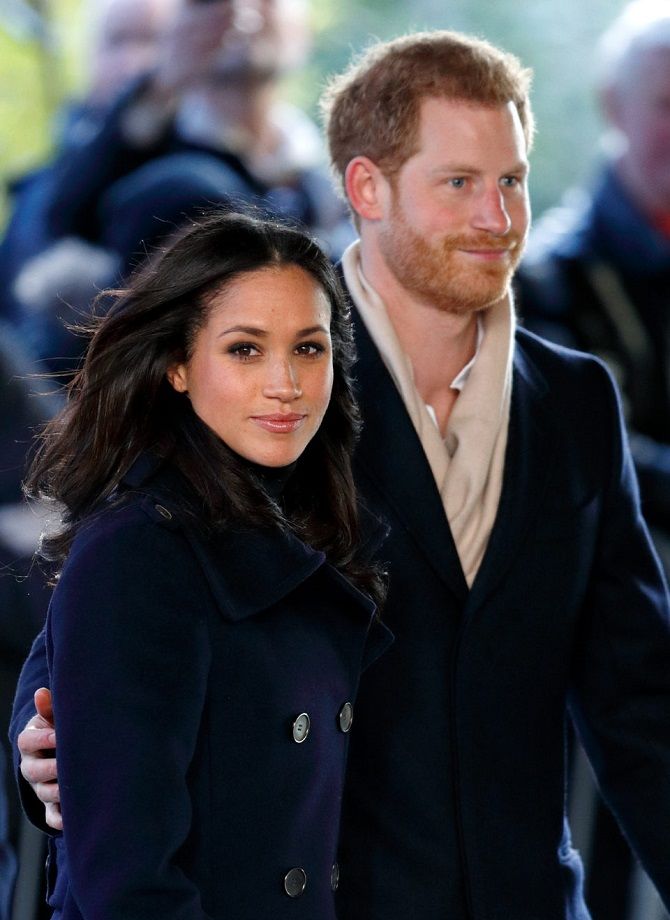 When journalists asked the Duchess of Sussex how she dealt with the problems, she said she had already told about her emotions to her husband. It was hard for her to go through it and bear the strain. After all, she just wanted to live and breathe freely.
Harmed relationships with relatives
The passions were inflamed by the fact that the press made a series of articles about the disagreement between the Dukes of Sussex and Cambridge. It began to drag out the question even more after Harry and Meghan created their own page on Instagram, and then separated from Kate and William's charity foundation.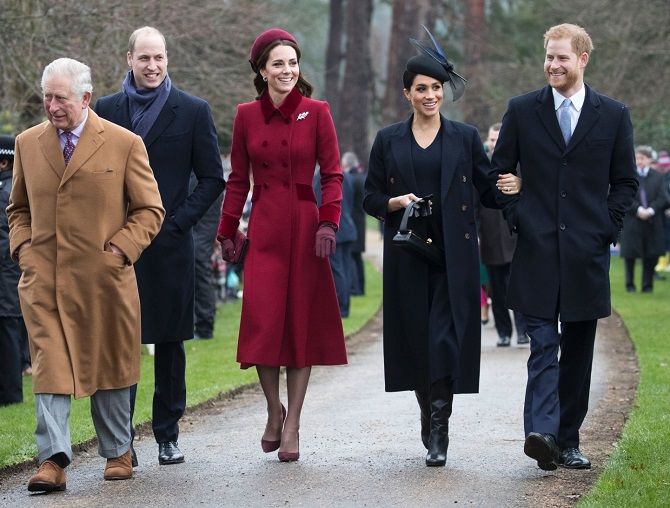 From bad to worse. The family ignored the invitation of Queen Elizabeth II and didn't visit her at Christmas. According to insiders, the Queen has bent her own rules and called her grandson. But he escaped from royal duties and went on holidays with Meghan and Archie to Canada.
No duties and authority!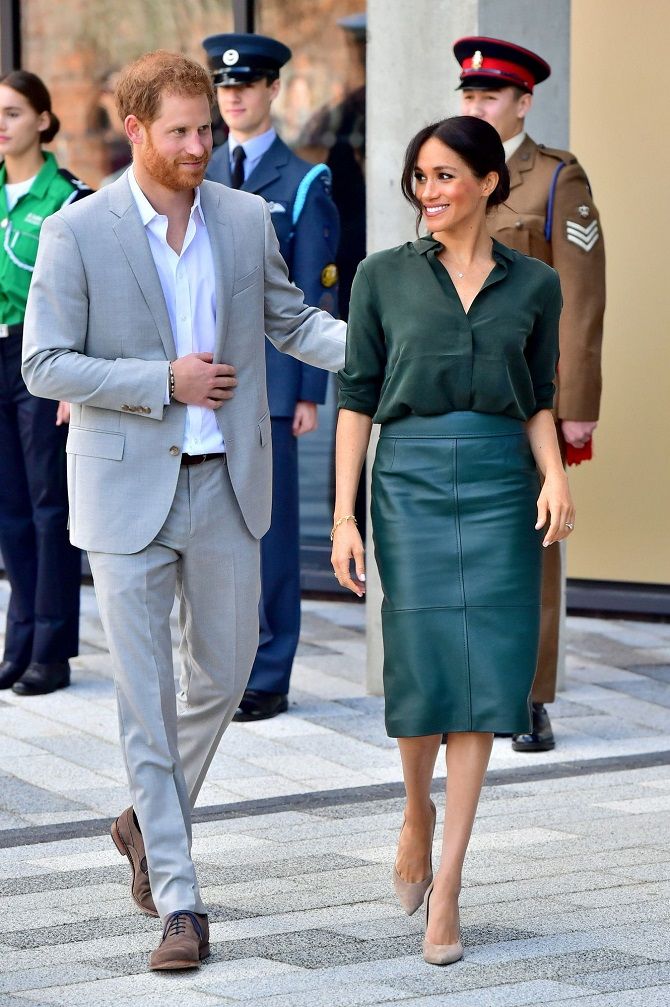 It turned out, that in Canada, the prince and his wife were thinking things over. On January 8, 2020, Meghan and Harry made a post on their official Instagram page, in which they announced their resignation from the royal duties. They wrote about their desire to work on their own to become financially independent and not to live on taxes of UK citizens. Apart from that, they want to launch a charity program and continue to support the projects they've already had.
Harry and Meghan intend to refuse funding from the Sovereign Grant (the money that the government annually allocates to maintain the monarchy). As the heir to the throne, the prince still receives millions from the Duchy of Cornwall, but he can lose this money if Prince Charles, Harry's father, decides so. It all depends on his reaction to the announcement of Harry and his wife.
The spouses have their own brand, called Sussex Royal, which they want to exploit to build up a large trade. It is known, that several company groups have already applied for working with the brand. Megan will also be able to keep her blog again.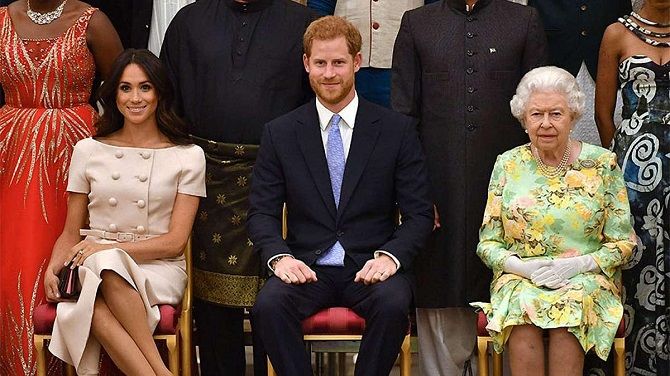 What about the Queen? She and the whole family didn't know about the announcement of the pair. They say that relatives received a copy of the letter an hour before the official post. The head of the state was upset, and Charles and William got very angry.
On January 10, 2020, Madame Tussauds Wax Museum reacted to the decision of Prince Harry and Meghan Markle. The couple's figures, that occupied pride of place near the Queen, were removed. They won't destroy them, but it's not known where they will place them.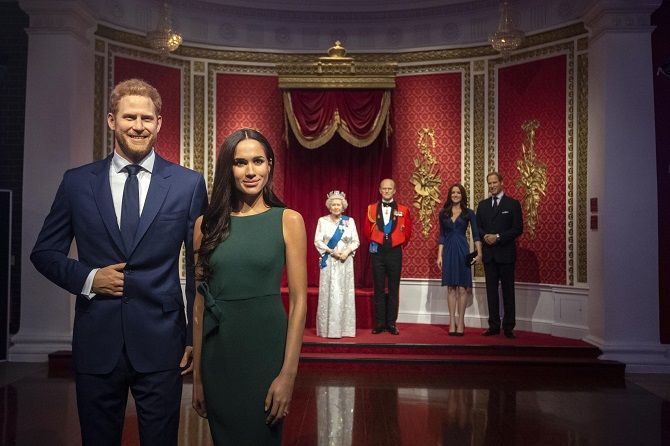 Megan and Harry see their future life between two countries: North America and Great Britain. They might not renounce the title of Dukes and leave their Frogmore House residence, but they will manage their business and make own lives without the press and by their own rules.
Similar articles / You may like this