People usually can't imagine New Year's holidays without a decorated Christmas tree, decorated windows and shining garlands. The feeling you get when you step on the sparkling snow is wonderful, it helps us feel happiness and the atmosphere of magic and celebration reigning around. But if there isn't much snow, remember that you can create this fairy tale with your own hands! All you need is to decorate windows for the New Year 2023, and this Joy-pup article will tell you how to do it quickly, beautifully and brightly.
Snowflakes and vytynanky 2023: do-it-yourself paper decor for windows
The simplest and most affordable window decorations are usually made of paper, these are snowflakes, various holiday figures, stars, animals, etc. Use special stencils and drawings or cut out fishnet snowflakes, relying on your imagination. This decor looks gorgeous on the windows at home, at school or in kindergarten.
You turn making voluminous snowflakes with your own hands and hanging them by strings on walls and curtains into a family holiday tradition and do it together with kids. There are loads of ideas for decorating windows using paper decor. Choose the appropriate option and transform your home for the holiday!
Christmas figures and vytynanky create a truly fabulous view on the window that you want to examine over and over again. It looks fantastic from outside too!
The image of a rabbit is one of the main attributes of the holiday, because this cute animal is a symbol of the New Year 2023. Decorate the windows with a rabbit vytynanka to get the patronage of the symbol of the year.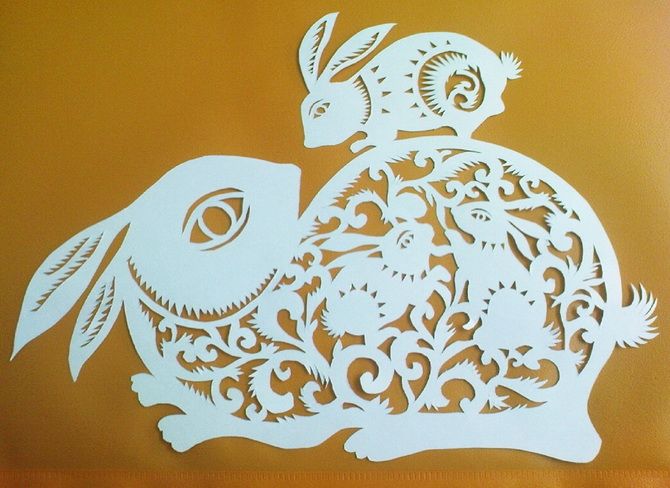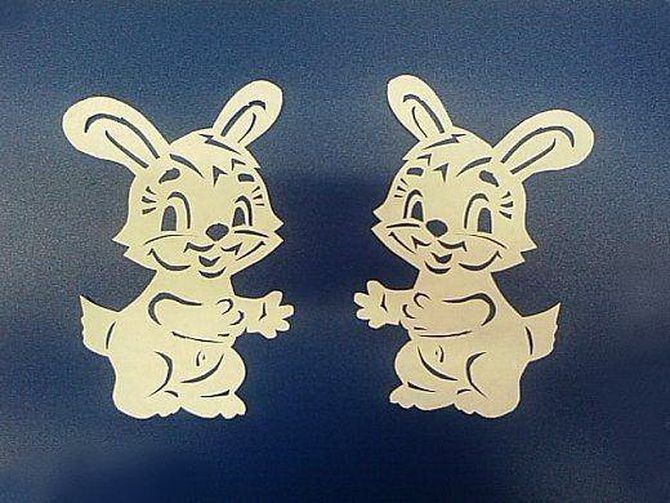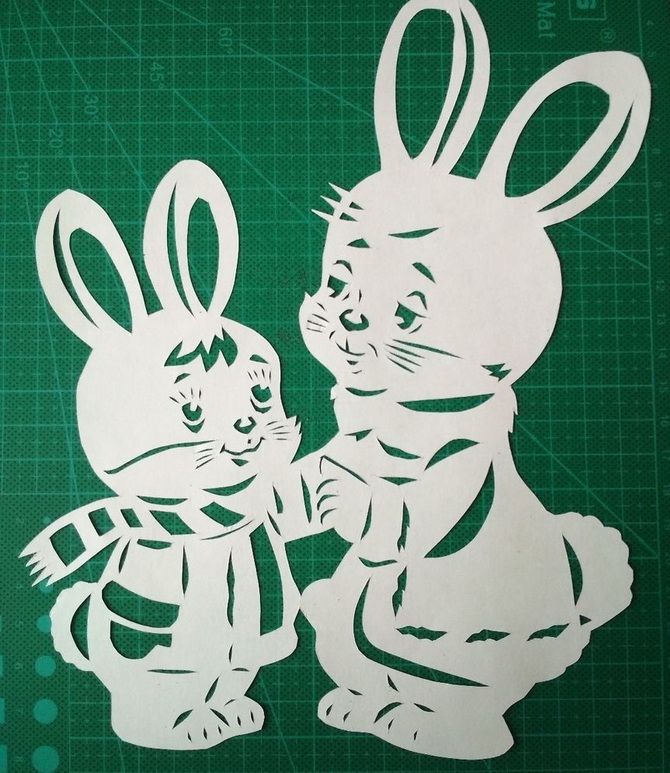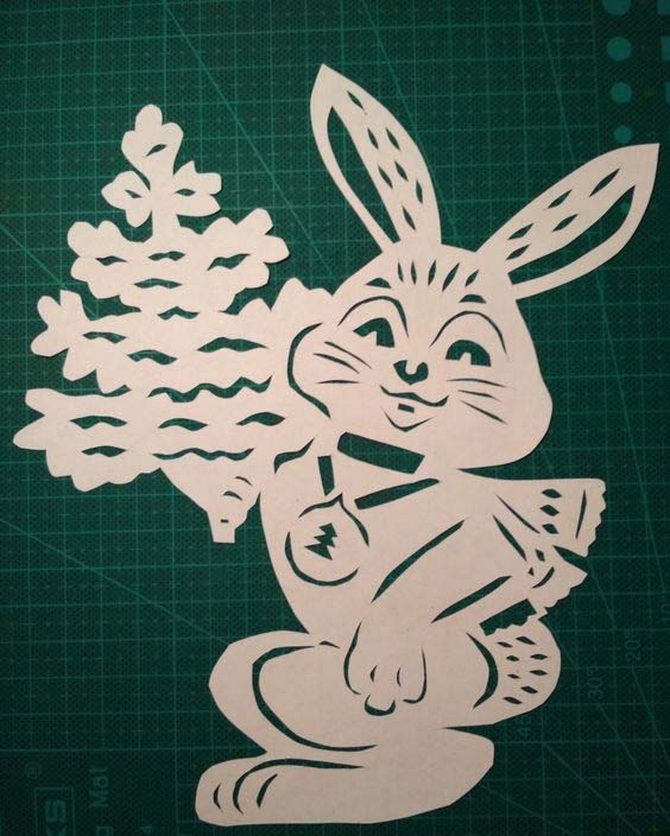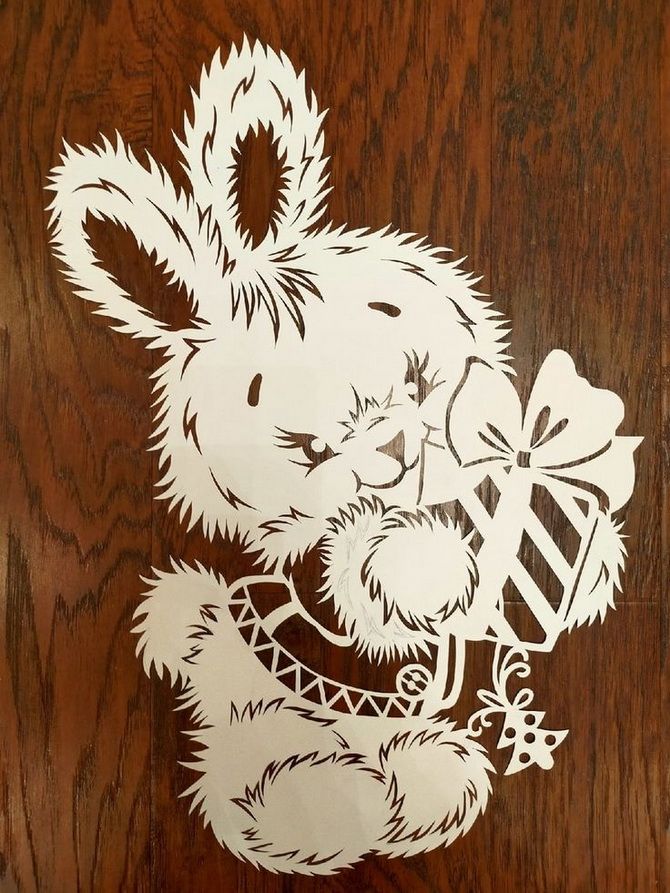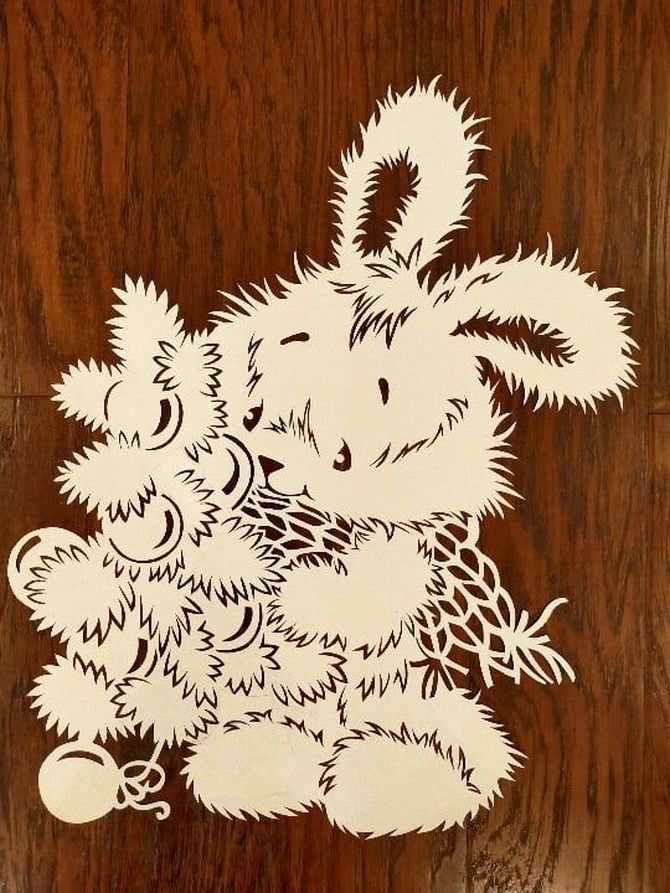 Not only snowflakes, but also whole New Year's garlands can be cut from paper with your own hands. Decorate them with sparkling lights and enjoy the magic of the holiday.
New Year's fairy tale 2023: drawings and window stickers for the holiday
Winter frost is always good at decorating our windows with unusual patterns and drawings from a fairy tale. But if there is no frost outside, try decorating the windows yourself for the New Year and Christmas holidays. This can be done using artificial snow, paints, gouache and even regular toothpaste. Look at the photos for a few creative ideas.
If you aren't good at drawing, but really want to decorate the windows for the New Year 2023 with your own hands, apply special stickers or use multi-colored stickers.
Unusual decor for windows from scrap materials 2023
When we decorate the windows for the New Year, we seem to share our festive mood with everyone around us. Don't stop on snowflakes and paper garlands. As a decoration, you can use natural materials like spruce branches, cones, gingerbread cookies, cinnamon sticks and bright circles of dried orange.
Even the most unusual ideas and fantasies can be realised in luxurious decorations while creating New Year's atmosphere. Take a look at the photos and see how easily and quickly everyday things can turn into creative decorations and garlands.
Have you tried making a Christmas wreath with your own hands? Notice that you can hang beauty not only on the door, but also on the window.
Decorating windows with DIY Christmas decorations and shining balls is a very good omen. After all, all these magical decorations symbolize luck and prosperity, which will surely accompany you in the New Year 2023. Get inspired by beautiful holiday photos and try to embody some fresh and creative ideas with your own hands.
Don't forget to decorate the windowsills with holiday attributes, such as candles, and figures that will be seen from the street. Also check out some cool options and try making a small, DIY alternative Christmas tree.
Christmas lights: decorate windows with shining garlands
Christmas lights turn ordinary interiors into a wonderful fairy tale. If you decide to decorate a room for the holiday, you can't do without festive illumination. LED or electric garlands are hung on curtains, fixed to curtain rods, window sills and windows themselves. In the evening, these colorful lanterns look amazing both outside and inside an apartment or a house.
Decorating windows outside – photo collection of ideas 2023
If you live on the ground floors or in a private house, decorate your windows outside. Then they will delight not only you and your loved ones, but also neighbours, passers-by and everyone around you.
Fantasize a little and decorate the doors and entrance to your home with flair.
See a selection of interesting ideas on how to make a holiday fireplace with your own hands.
Similar articles / You may like this