The story of Harvey Weinstein, the main producer of Hollywood, has circled the globe. This influential man lost everything (his career, personality and associates) overnight. He was accused of sexual harassment and rape of many actresses. Joy-pup.com would like to tell the story of this man, which shows how everything can be ruined in no time.
Who is Harvey Weinstein?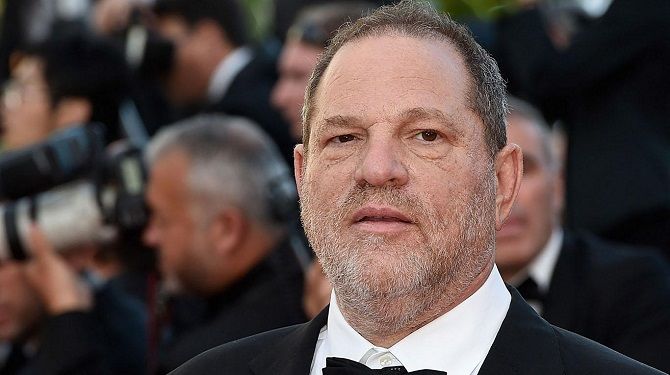 Harvey Weinstein is the most famous and award-winning American film producer. He founded the Miramax Films film company and, until recent times, owned the company The Weinstein Company (TWC) together with his brother. He was called one of the most influential people in the sphere of film production, and it was honor to feature in his films.
Weinstein was the executive producer of many movie masterpieces, including «Pulp Fiction», «Scream», «The Lord of the Rings», «Kill Bill», «Inglourious Basterds», «The Hateful Eight», and others.
In 1999 he and his colleagues received the Academy Award for the film «Shakespeare in Love».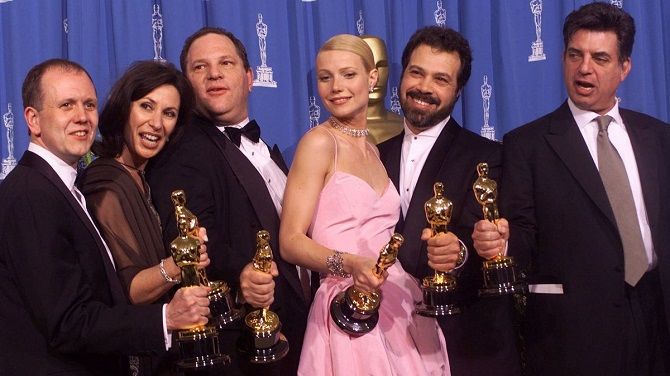 He was married to a designer Georgina Chapman, who abandoned him in 2017 after numerous charges of sexual harassment and rape appeared in the press.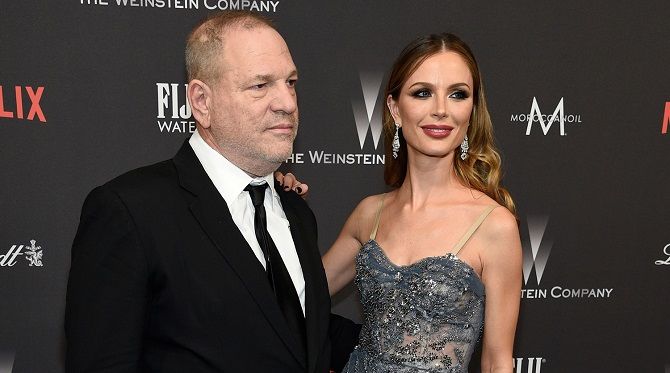 How did the scandal start?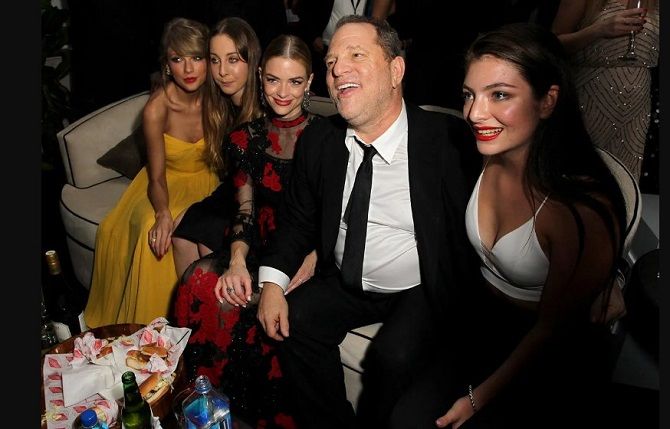 First sexual accusations against Weinstein appeared on the pages of The New York Times. So, on October 5, 2017, the magazine published an interview with actresses Ashley Judd and Rose McGowan, in which they told they were harassed by the producer. Former TWC employees also spoke up.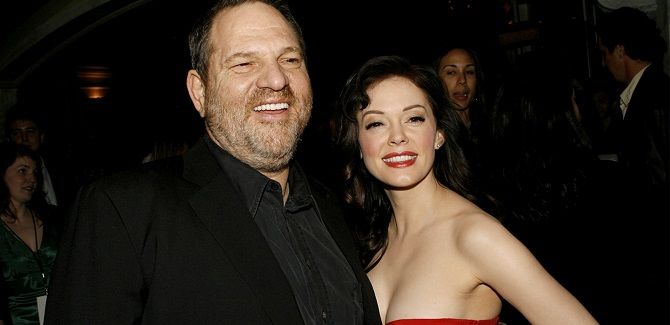 In addition to that, the publication provided an extensive list of victims. According to sources, Harvey worked with actresses and employees of his company in one way. He set up a meeting to the girl at the hotel, where the producer was waiting for her naked or half-naked. He offered to give him a massage or self-pleasured in front of the actress. Harvey also offered oral and vaginal sex. For such pleasures, he promised roles in movies and promotions. Most often, Harvey chose young girls aging from 20 to 25 years.
The producer didn't bother and set up sexual meetings at the same hotels – Peninsula Beverly Hills in Los Angeles, Savoy in London, Hotel du Cap-Eden-Roc in Cannes and Stein Eriksen Lodge in Utah.
The article had the effect of an exploding bomb. Many supported the actresses, but there were those who faulted the journalists for the data corruption. So, some believed that the two actresses McGowan and Judd lost their popularity and thus simply tried to promote themselves.
But five days later, the publication presented materials with Angelina Jolie and Gwyneth Paltrow. In it, Gwyneth admits that Weinstein molested her when she was 22 years old. Before starting filming the movie «Emma», ​​he invited her to his room where he wanted to have sex. The girl refused and told her boyfriend Brad Pitt about the conflict. He picked a fight with Harvey, after which the producer tried to settle everything peacefully.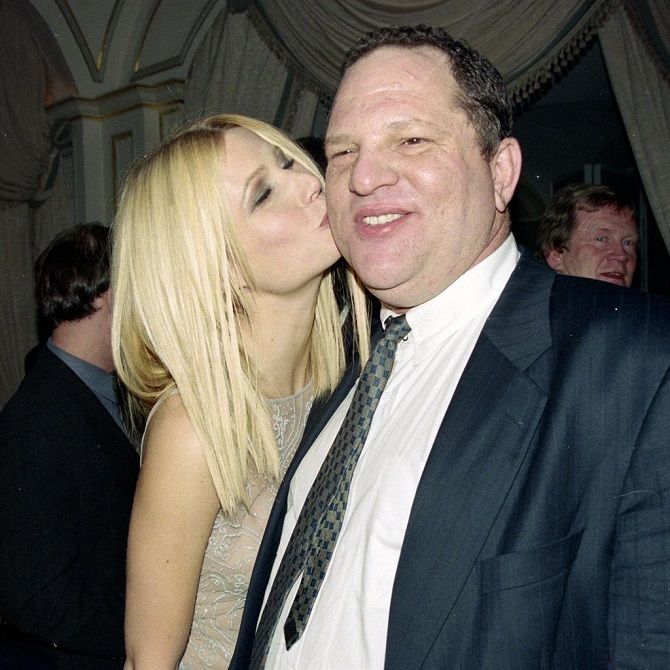 Angelina Jolie was 23 years old when she was invited to Weinstein's room. She worked with in the movie «Playing by heart». After that incident, Angie said that she would never work with him again and intended to warn others about him.
Who became the sexual victims of Harvey Weinstein?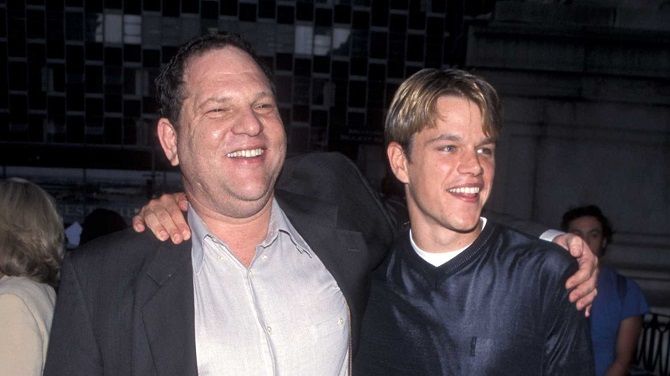 The list of actresses and ordinary women who have been abused by the producer is long.
Romola Garai was abused when she was 18 years old.
TV journalist Lauren Sivan said that Harvey caught her in the hotel lobby and began to masturbate in front of her. The next day, he thanked her for such a pleasant evening.
Model Zoe Brock hid from the producer in the hotel bathroom, when he intended to rape her.
Actress Asia Argento had oral sex with Harvey Weinstein under pressure. After that, she had several more sexual contacts with the producer. The girl blamed herself in that situation.
Actress Cara Delevingne admitted that he forced her to have sex with a woman. She managed to get away.
The bravest was Ambre Gutierrez. In 2015, Harvey molested her, touching her and lifting her skirt. She went to the police and agreed to have another meeting with the producer to record a conversation with him. The recording reveals Weinstein's words when he insisted on going to the room together.
This is not the whole list of girls who confessed about Weinstein's sexual harassment. For a total, 80 women accused him.
The trial of Weinstein and the empire loss
After a sex scandal, the business board of The Weinstein Company informed Harvey that he had been fired. At the same time, the producer rejected the accusations in every possible way and asked former friends and associates to come to his defence. Almost none of the cinema industry decided to help the producer. He was also abandoned by his deputies.
Quentin Tarantino has also given his opinion about Harvey, who produced many of his films. The director admitted that he knew about the shenanigans of Weinstein, and his beloved Mira Sorvino also became the object of harassment. Despite this, he continued working with Harvey, which he now regrets for.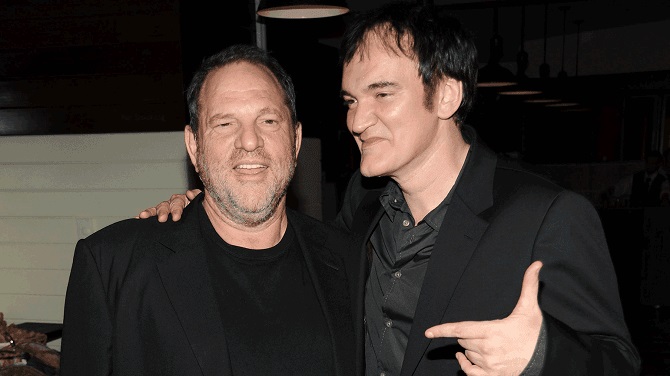 On May 25, 2018, a producer who lost his job, wife, and respect from society was arrested by New York City police on charges of forcing actress Lucy Evans to have oral sex in 2004, as well as raping an unnamed woman in the DoubleTree hotel room on Lexington Avenue in 2013.
He was released with an electronic tracking bracelet. Harvey also tried to pay his victims compensation in the amount of $ 25 million in return of dropped charges.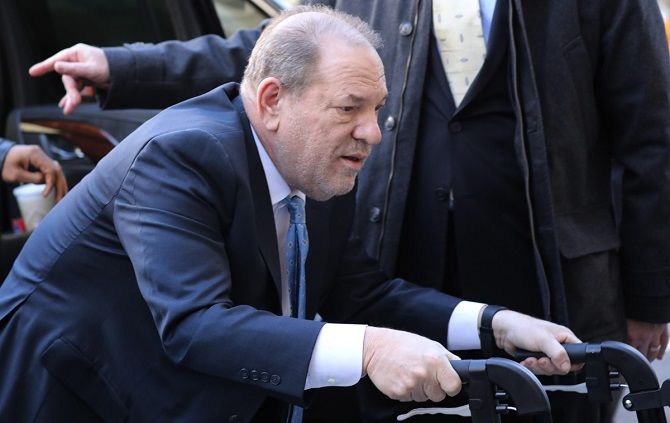 On February 24, 2020, a jury trial was held over Harvey Weinstein. The producer has been convicted of committing two crimes – sexual violence of the first degree (up to 25 years behind bars) and rape of the third degree (up to four years).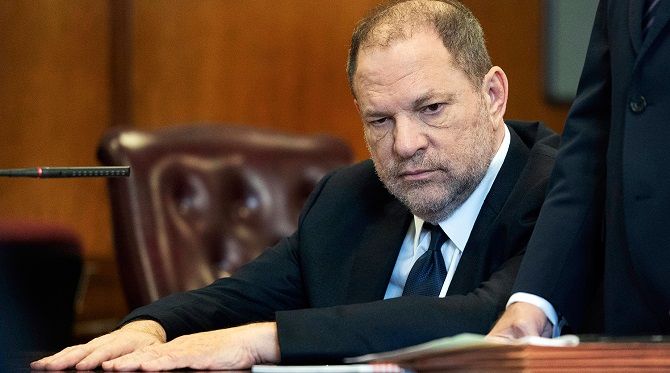 Why were they silent?
Actresses who admitted to harassment confessed that they were afraid of the producer for a long time. It seemed to them that he had connections everywhere, and the style of owning the company threw a curve. Weinstein controlled every step of his subordinates.
Harvey was a very powerful person in Hollywood. Everyone was friends with him, and he promoted actors on the path of world fame. And, according to many, this is what made it possible to hide Weinstein's sexual violence.
For example, actress Rose McGowan said that producer's friend Ben Affleck knew about his shenanigans. Although he himself stated the opposite.
After the scandal, Hollywood stars split down the middle on the issue. Meryl Streep, who called Weinstein almost God, started denying him. But there are those who doubt his guilt and make posts that they're deeply shocked by the news.
By the way, Harvey Weinstein asked famous actors and heads of film studios to stick up for him. He asked not to fire him and even promised to undergo a course of psychotherapy. But it didn't help.
Similar articles / You may like this