In order for the haircut to always turn out beautiful and please you, you should check the lunar calendar before visiting the hairdresser. A successful hairstyle does not always depend on the professionalism of the master. The phase of the moon and the constellation in which she stays in one period or another has a great influence. If you choose the right period, the result will be amazing, and the hair will be strong and healthy. In addition to a successful haircut, you can attract prosperity, money and positivity into your life. Read on joy-pup.com the lunar haircut calendar for July 2022.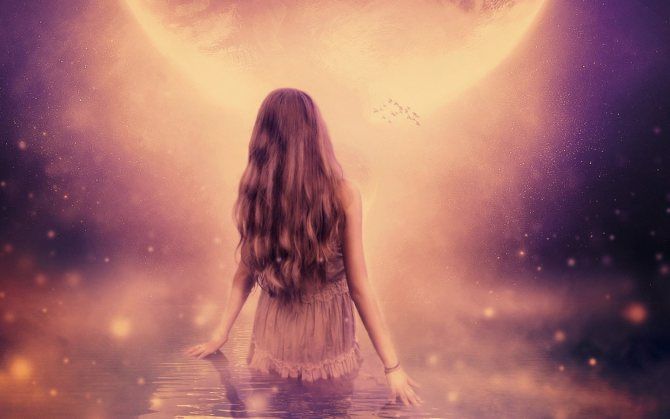 July 1
A new haircut will give strength and energy, and your appearance will change dramatically for the better.
July 2
The perfect day to freshen up your look. The haircut will exceed all your expectations and prevent split ends. Easy styling will positively affect career growth.
3 July
Hair care today will bring loss of money and damage to health.
4th of July
Wellness treatments will give your hair shine and strength. It is not recommended to radically change the length of the hair, but you can cut the ends a little.
5'th of July
Today is the right day for light and airy haircuts that will improve the condition of the respiratory tract and nervous system.
July 6
This day is good for perm, coloring and toning. The change in hair color will be quite persistent, especially blond and copper tones.
July 7
The scalp will feel the negative impact of this day – after the haircut, irritation and dandruff may appear. It is better to refrain from any hair care procedures.
July 8
Today is an auspicious day for a haircut, hair manipulation will give a wonderful effect.
July 9
Do not cut your hair or cut the ends, because the hair will become unruly. Coloring should also be postponed, because it will not bring the desired result.
July 10
A haircut will make your hair soft and elastic, strengthen it, and the problem of split ends will disappear.
July 11
A bad day for a haircut, it threatens a conflict with the boss or soulmate. After dyeing, the structure of the hair may be damaged, it will become dull and brittle. Perm is also not recommended, as it contributes to premature hair loss.
July, 12
An unfavorable day for a haircut, a new hairstyle attracts illness, fear of losing loved ones, longing, discomfort.
July 13
A haircut on the Full Moon will strengthen the hair roots, the hair will stop falling out, and the hairstyle will retain its shape for a long time.
the 14 th of July
A favorable day for short haircuts, hair growth will slow down, the hair will be strong and healthy.
July 15
Any hair manipulations done on this day contribute to new acquisitions, and the caring mask will be more effective.
July 16
A haircut today will be successful and will contribute to career advancement. But it is better to refuse experiments with a radical change in hair color. Minor changes are allowed, the color is 1-2 tones lighter or darker than your hair color.
July 17th
Neutral day for a haircut.
July 18
Your hair today will positively perceive a change in length, shape and color, and a haircut will remove negativity from life.
July 19
After cutting, the curls will be lush and naughty. This is a good moment to create an airy, careless hairstyle with a tousled effect.
July 20
If you want to get rid of bad luck and attract positive energy into your life – book a visit to the hairdresser today.
21 July
Hair after today's haircut will grow much faster, but will be unruly, poorly styled and will start to twist.
July 22
If you want to improve your financial situation, it's time to change the length and shape of your hair. Today is an auspicious day for a haircut, which will provide an influx of material energy.
July 23
On this day, it is not recommended to cut hair to avoid health problems and dangers to life.
July 24
Dyeing your hair in dark colors will attract good luck, happiness, and relieve loneliness. The effect of restorative procedures for dry or damaged hair will increase.
July 25
A visit to the hairdresser on this day will leave only pleasant memories. Haircut, waving, coloring – any manipulations will be effective, and the effect will be long-lasting.
26 July
An ideal day for girls who have not yet decided on the desired shade of hair. High color fastness is not expected today, so in case of failure, the paint will quickly wash off.
July 27
Neutral day for a haircut.
July 28th
The New Moon is suitable for those who grow their hair. Trim the ends to make the curls grow faster.
July 29
The rising moon will accelerate hair growth, so it is better to cut your hair for medium and long hair.
July 30
It is better to postpone a visit to the hairdresser for a more favorable period. Haircut will bring illness, accident and obstacles in business.
July 31
Today you can carry out any experiments with hair. A new image will give femininity and attract the attention of the opposite sex. A romantic acquaintance may begin, and you can even more establish yourself in your irresistible image.

Similar articles / You may like this