If you are in love, engaged, and starting to plan your wedding in 2023, then the first step is to choose the perfect date. Many couples choose a day based on its meaning specifically for them – a lucky number, the day of the first meeting, the birth numbers of the bride and groom, a mirror date. We at Joy-pup have chosen the most beautiful and successful wedding dates in 2023.
Popular wedding dates in 2023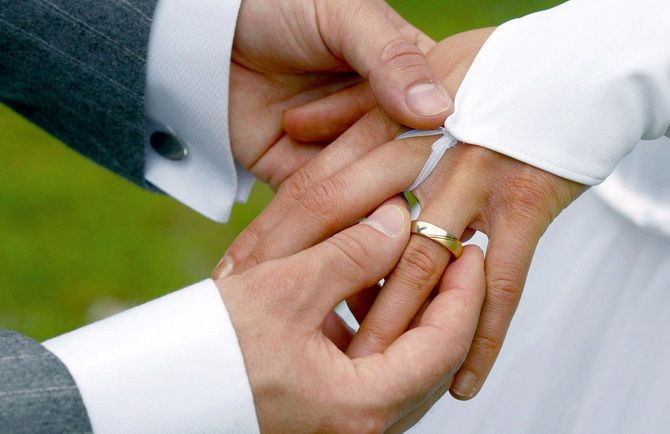 Every year there are certain dates that are very desirable for all newlyweds. If you want to get married on one of these beautiful or mirror dates, you should book it with the registry office as soon as possible.
10.01.2023
23.01.2023
03.02.2023
20.02.2023
23.02.2023
02.03.2023
03.03.2023
23.03.2023
30.03.2023
23.04.2023
23.05.2023
23.06.2023
23.07.2023
23.08.2023
09.09.2023
23.09.2023
01.10.2023
23.10.2023
23.11.2023
12.12.2023
21.12.2023
23.12.2023
Choose your wedding date by month
There are not many significant dates in life that we can influence. And the wedding day is one of them. If the couple has a favorite time of the year, it remains to choose the month and date so that the marriage is long, strong and happy. Numerologists have named the most favorable dates for marriage for each month.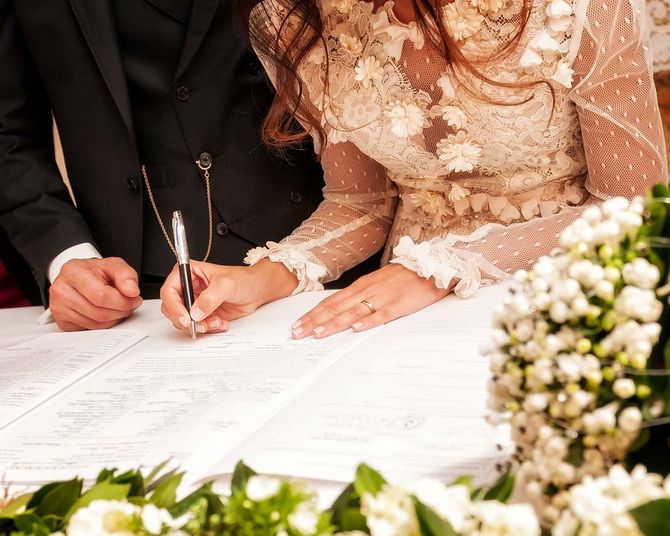 January
A wedding in January can enchant you with a blanket of snow, a sparkling landscape, and you are at the center of this beauty. Some couples love the symbolism of new beginnings that comes with the New Year. But nevertheless, this is not the most popular month for marriage among future newlyweds. If the idea of a snowy January wedding is for you – choose the numbers 1, 9, 12, 20, 25, 27, 29, 30. The best date for January – 02/23/2023 – has every chance of becoming the most important this year. These combinations of numbers are practically a palindrome, so the risk of forgetting about the wedding anniversary in the future is minimal.
February
A wedding in February is not very traditional, but can be very original. Especially if the weather is good and it's snowing. The shortest month of the year is teeming with options for lucky wedding dates, and naturally, Valentine's Day is a popular choice. Other favorable days: 1, 3, 5, 6, 7, 8, 9, 10, 12, 13, 15, 17 February.
March
This is a beautiful month, full of hope, which is replete with beautiful dates. The most significant are March 2, 3, 23, which not only echo the numbers of the coming year, but also fall close to the weekend. Favorable dates for a wedding in March: 1, 5, 24, 26, 27, 30, 31.
April
April opens the wedding season, when a queue begins to line up at the registry office. Nature has already woken up and is beginning to bloom, but the weather is very changeable. If you do not care, choose your auspicious date for marriage in April: 16, 23, 24, 26, 28, 30.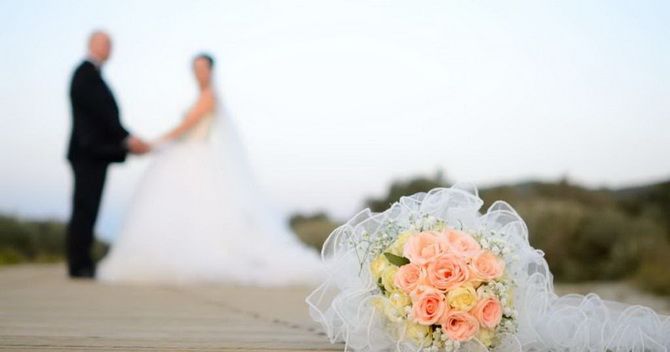 May
A wedding in May is shrouded in a warning superstition: "To marry in May is to suffer all your life." Fortunately, many lovers neglect it, and they do it right, because May is consistently warm weather, when love is in the air. For a May wedding, choose the following days: May 1, 3, 5, 7, 8, 10, 12, 14, 15, 17, 19, 21, 22, 26, 28, 29, 31 May.
June
Summer is the peak of the wedding season, and the June wedding is the first of a series of summer weddings. In June there will be a strong influence of Venus, which will bring harmony and understanding in love relationships. June 2, 4, 5, 6, 7, 8, 9, 11 are the most successful and suitable dates for a wedding celebration.
July
The wedding in July takes place right in the middle of the hot summer, when you can arrange a celebration in the fresh air. A sunny hot day will be replaced by a fragrant evening and a romantic night under the starry sky. Any date in July 2023 will be suitable for a wedding, and the most favorable numbers will be 14, 16, 17, 19, 21, 23, 24, 26, 28, 30, 31.
August
The most favorable dates for marriage in August 2023 are the 2nd, 4th, 6th, 7th, 9th, 11th, 13th, 28th, 30th. This is a great time for a photo shoot, when the sun is no longer so active, but nature is blooming and green. The most popular wedding photos are on a field with sunflowers.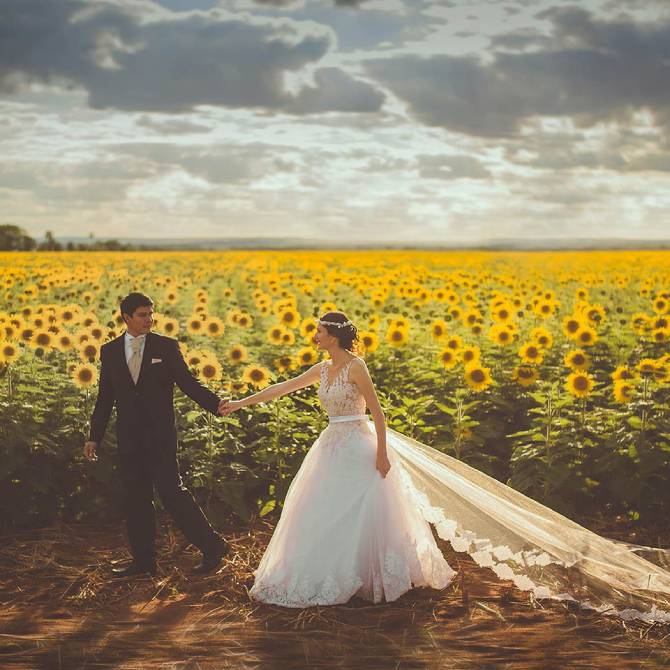 September
A wedding celebration in September is wrapped in a cozy and romantic atmosphere. Our ancestors celebrated weddings in the fall, when the harvest ended. There is a sign that if you get married in September, the life of the newlyweds will be rich and calm. The most successful days for the holiday are 3, 4, 6, 8, 13, 15, 17, 18, 22, 24, 25, 29 September.
October
Newlyweds who want to tie their lives in October should choose from these favorable numbers – 1, 2, 4, 6, 8, 9, 11, 15, 16, 18, 20, 22, 23, 25, 27, 29, 30 The period until the middle of the month is called "golden autumn", when nature is especially beautiful, with colorful trees and a golden carpet of leaves. Therefore, a young couple has a great opportunity to get stunningly beautiful wedding shots.
November
November is a colorful, mysterious and romantic month. Therefore, your celebration will be elegant, sophisticated and will definitely be remembered by the guests. Let the changeable weather not scare you, the sign says that a marriage concluded in November will be strong. Auspicious dates in November 2023: 5, 6, 8, 10, 12, 13, 15, 17, 19, 20, 22, 24, 26, 27.
December
A December wedding can be combined with a New Year's theme. What could be more romantic than getting married on New Year's Eve? December 1, 2, 6, 8, 9, 17, 19, 22, 24, 25 are the most favorable dates for a wedding in the last month of 2023.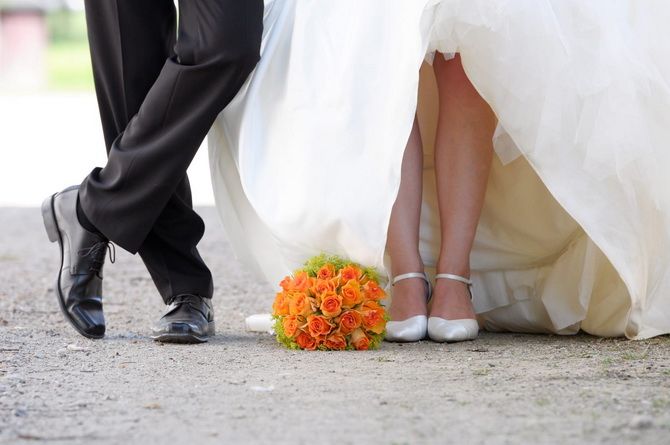 Similar articles / You may like this