Sandwiches are great breakfast options. They can be easy, healthy and very tasty. And there are many variations of such dishes. We at joy-pup offer several breakfast sandwich recipes.
Watch the video recipe for a delicious sandwich for breakfast
Sandwich with avocado and fried egg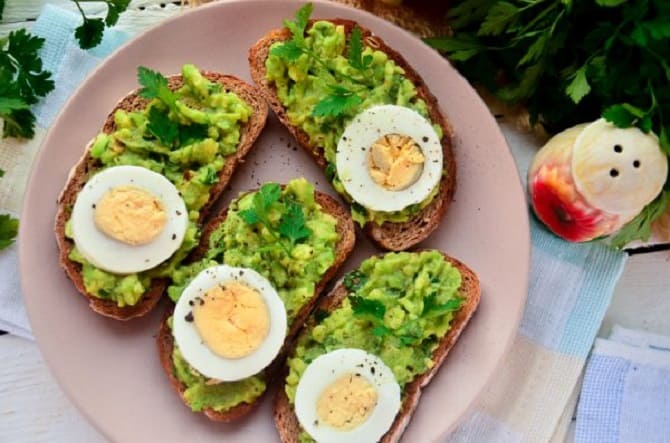 Such a sandwich will replace a full breakfast. And it's easy to cook.
Cut the bread into thick pieces and toast it in a pan.
Crush one ripe avocado and spread on bread.
Prepare a fried egg (a fried egg with runny yolk) and place it on top of the avocado.
Sprinkle the sandwich with salt and pepper to taste.
Sandwich with salmon and cream cheese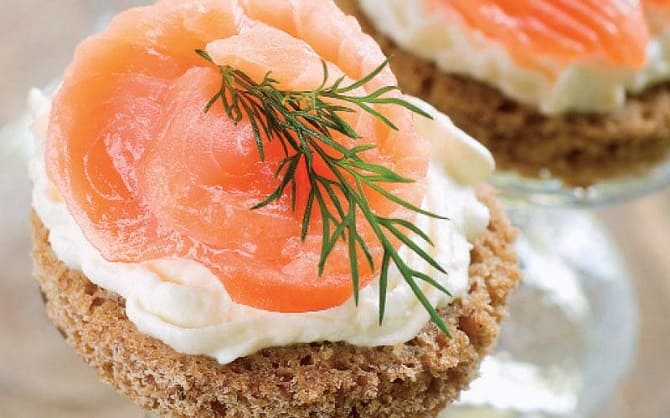 To prepare such a delicious dish, follow these instructions.
Cut red fish (salmon) into thin slices.
Spread a thin layer of cream cheese on bread.
Put a slice of salmon on the bread.
Add fresh spinach and capers (optional).
Close the sandwich with the second piece of bread.
Bacon, egg and tomato sandwich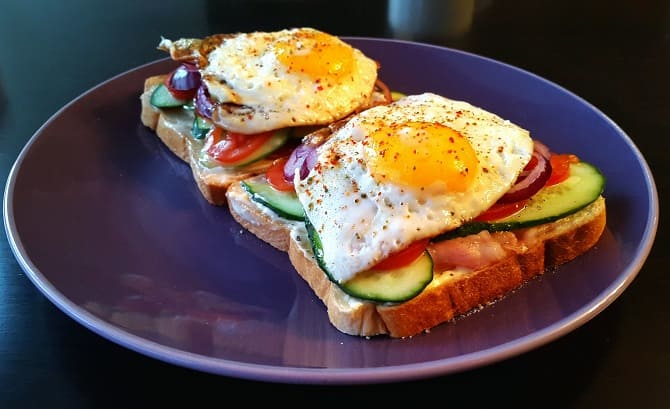 This breakfast will be nutritious and healthy. To prepare it, study the following recipe.
Fry the bacon slices in a skillet.
Prepare scrambled eggs (2 eggs, salt and pepper).
Slice the tomato into thin slices.
Fry the bread in a pan until golden brown.
Spread mayonnaise or mustard on bread to taste.
Arrange the bacon slices, scrambled eggs and tomato slices on the bread.
Sandwich with mushrooms, spinach and cheese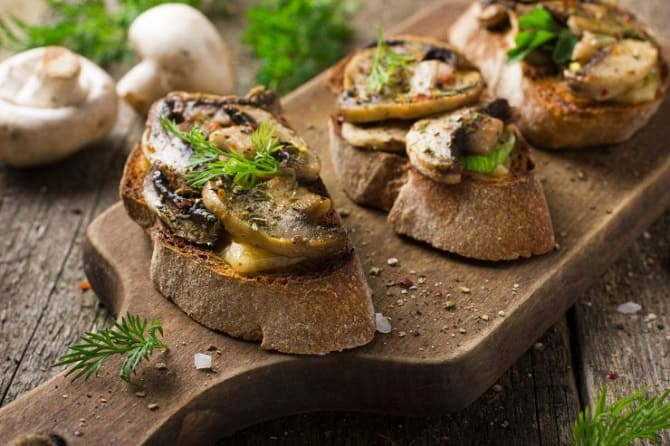 If you love mushrooms, make a sandwich with them.
Cut the mushrooms into thin slices and fry them in a pan.
Add fresh spinach and saute with mushrooms.
Put the mushroom and spinach mix on the bread.
Cut the cheese into thin slices and place over the mushroom and spinach mix.
Cover the sandwich with a second piece of bread and fry in a pan until golden brown.
To be continued…
Similar articles / You may like this