Decorating the cake, I want to give it a special beauty. In this case, the delicacy will delight all guests at the holiday. And a great option would be to decorate the cake with sweets, for which a variety of decor options are used. We at joy-pup offer some ideas on how to decorate a cake with sweets.
Watch the cake decoration bonus video
Colored dragee candies
Spread multi-colored dragee candies evenly over the surface of the cake, creating a beautiful and bright design. You can use them to create patterns or inscriptions on the cake.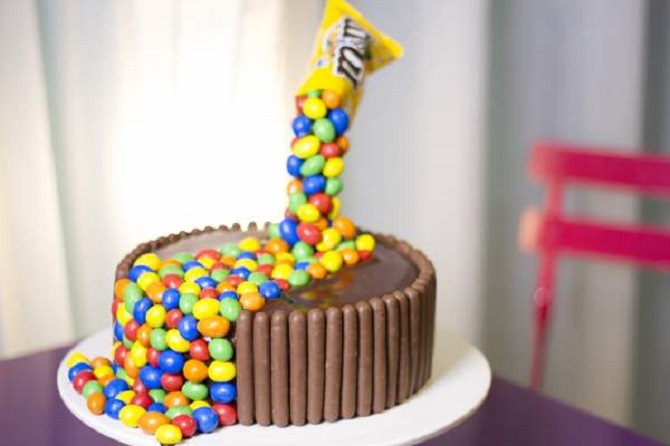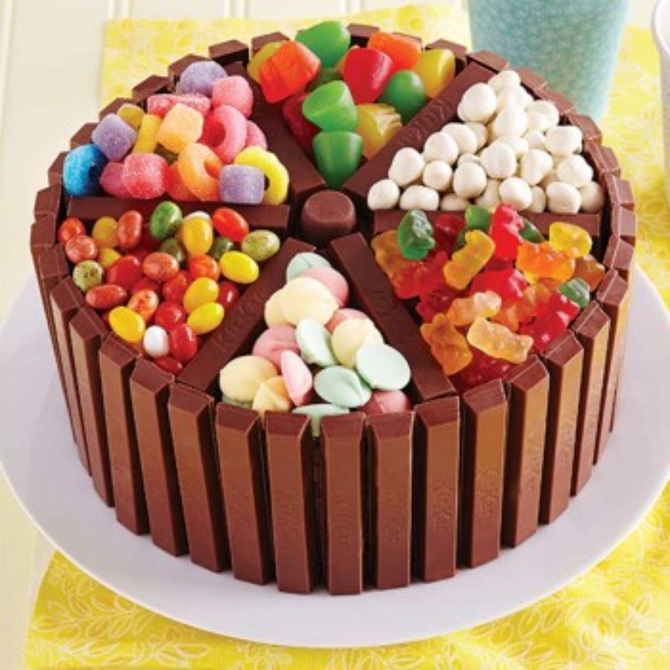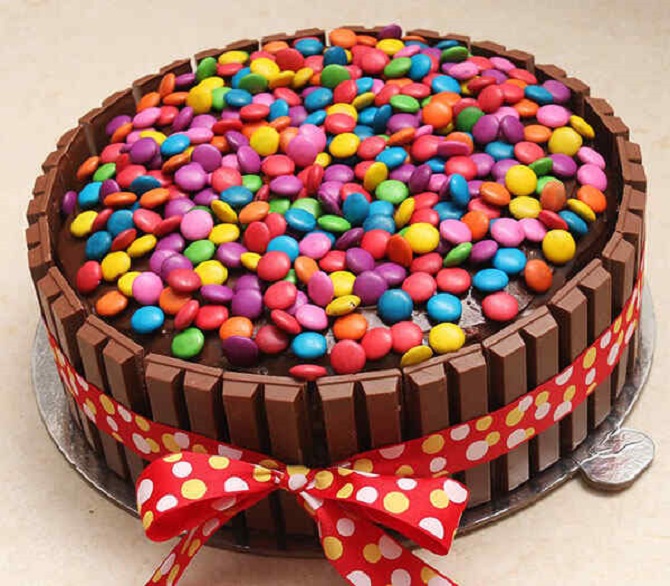 Candy flowers
Use flower and petal shaped chocolates to create an elegant floral design on your cake. Arrange them around the cake or create a flower bouquet on top.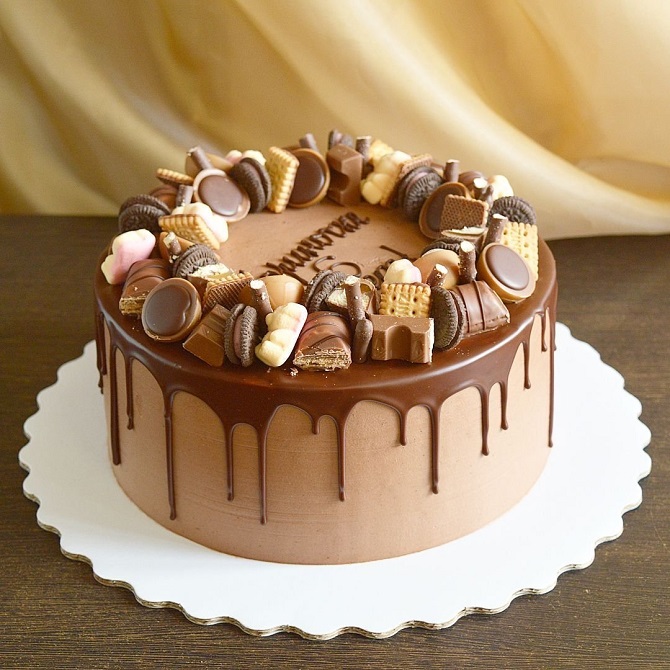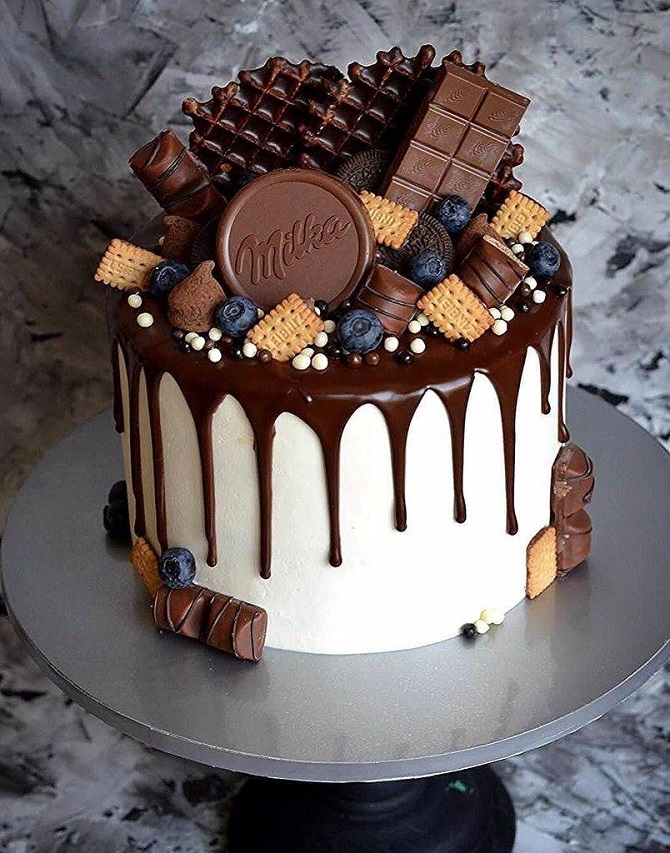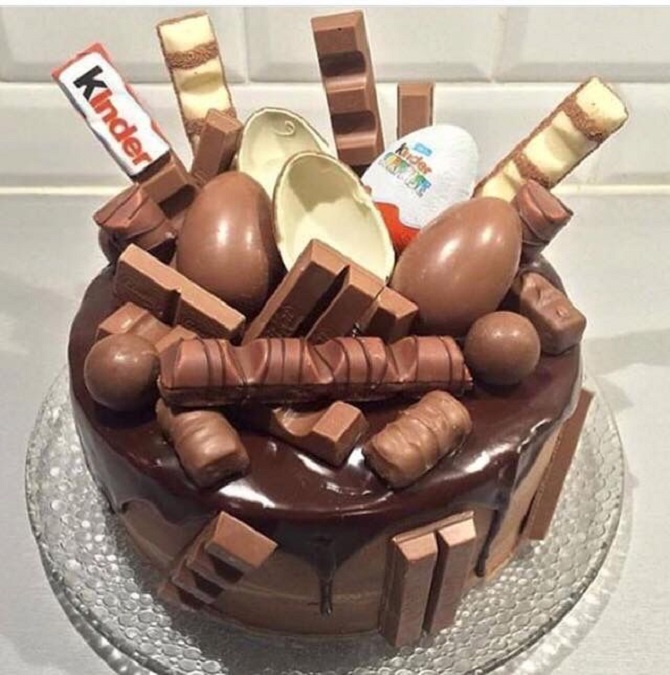 Candies-marmalades
Arrange multi-colored gummies on top of the cake. You can create patterns or abstract shapes using different shapes and colors.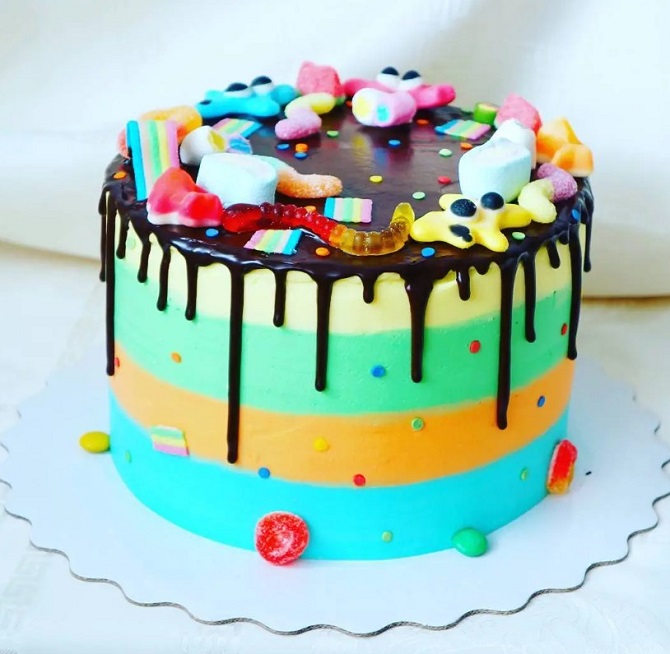 Chocolate pieces
Take different types of chocolate (dark, milk, white) and cut them into small pieces. Arrange them on the cake in a beautiful mosaic pattern.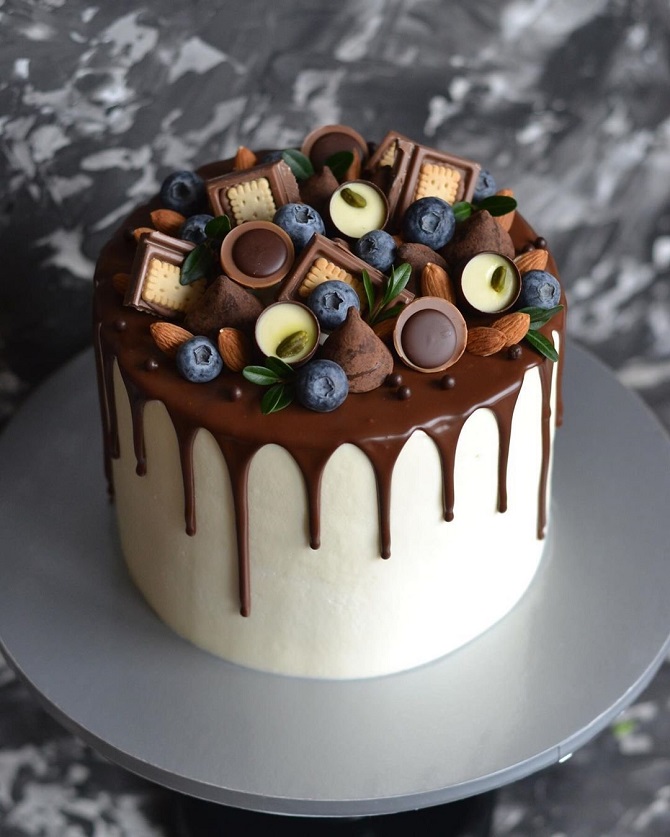 Chocolate glazes
Prepare the chocolate frosting and cover the top of the cake. Then decorate it with chocolates, creating patterns or writing a congratulatory inscription.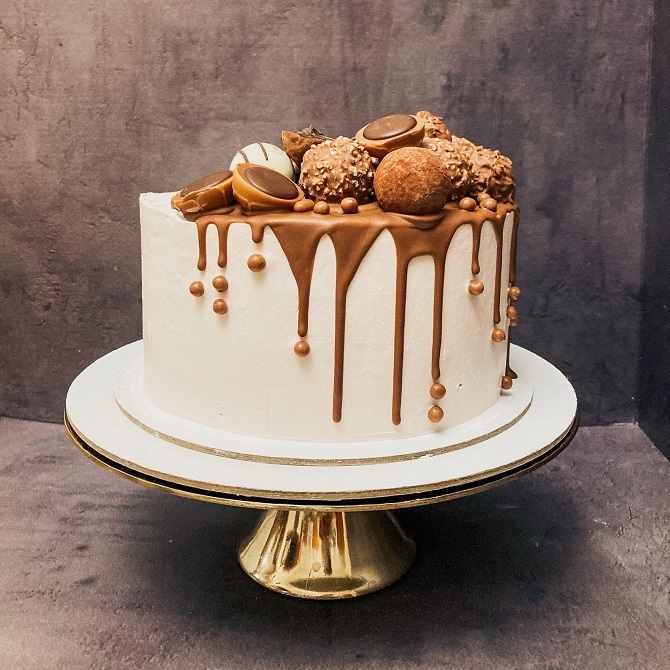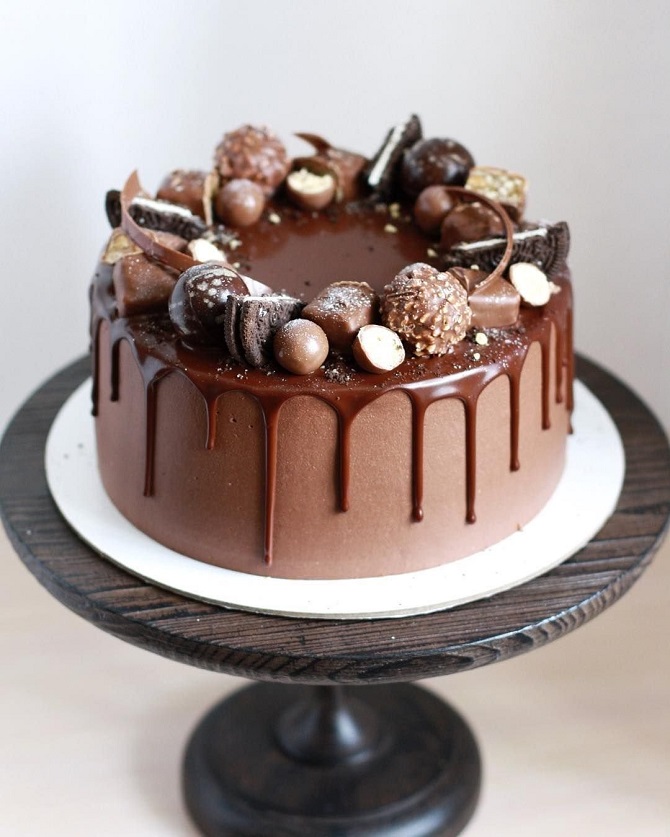 To be continued…
Similar articles / You may like this