The combination of a knitted or knitted sweater and a midi skirt always looks elegant. With their help, chic everyday looks are obtained, which are ideal for both the office and evening walks. Tip: Invest in neutral sweaters like beige, gray or ivory. In addition to always looking sophisticated, they are much easier to pair with most wardrobe essentials. See joy-pup.com for how to pair a sweater with a midi skirt.
Bonus Video Giannina Azar at New York Fashion Week Powered By Art Hearts Fashion 2023 Part four
Sweater and matching skirt
For total look looks, stick to monochrome combinations. Combine a sweater, skirt and boots of the same shade. Create contrasts with different fabric textures such as wool, satin and leather. The combination of different textures can add interest to the image.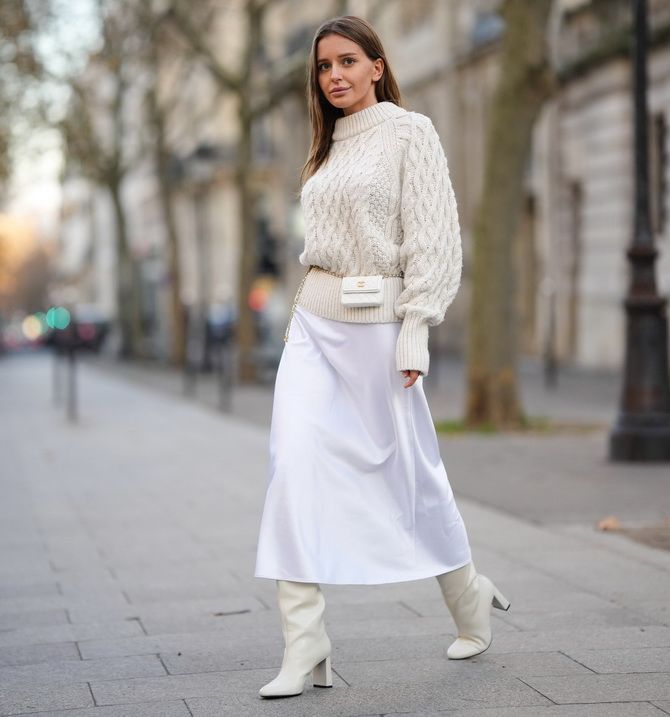 Side slit skirt and turtleneck sweater
A midi skirt with a slit is a beautiful feminine outfit and a great excuse to show off your slender legs. A beige turtleneck sweater balances it out for a casual look. Complement your look with leather boots for an elegant look, or sneakers for casual outings.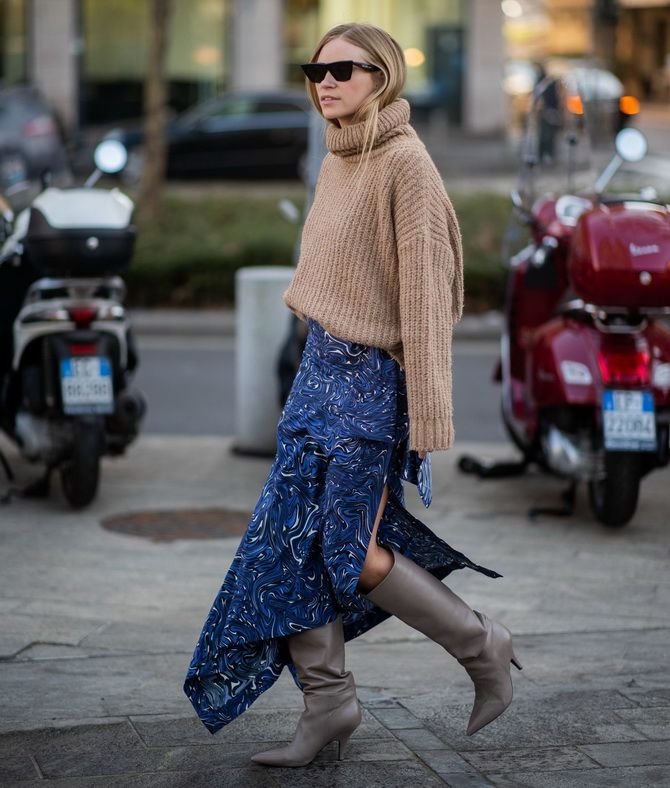 Sequin skirt and sweater
A sparkly skirt with sequins is a thing from a festive wardrobe, which then waits a long time for its finest hour. But it can be incorporated into casual looks by simply adding a sweater in a neutral shade, such as nude. The laconic top neutralizes the "festivity" of the sequins. To complete your stylish and harmonious look, choose shoes in a minimalist style.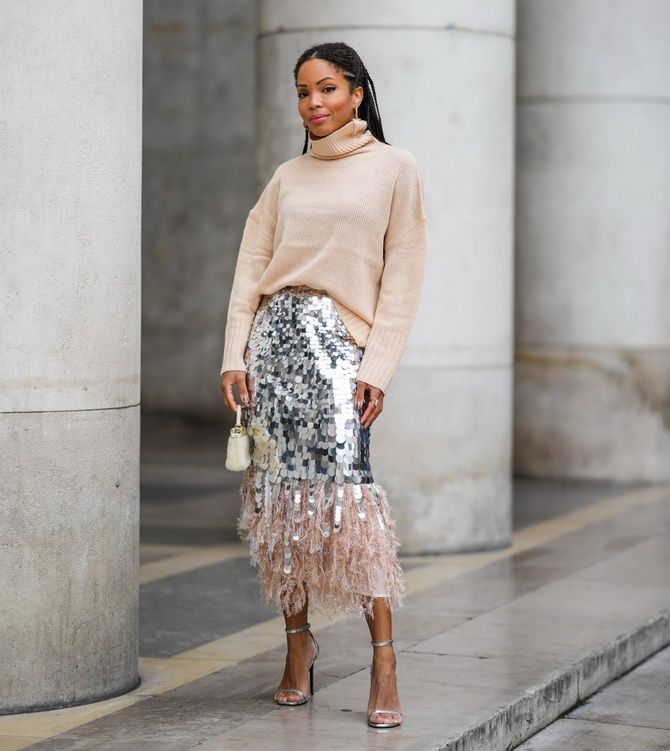 Leather skirt and sweater
A leather midi skirt is now considered basic. Instead of the classic black leather skirt, go for colored leather, which is one of the 2023 trends. Accessories will arouse interest and decorate your bow. For example, a scarf or brooch will add color and texture, while a trendy bag will complete the look.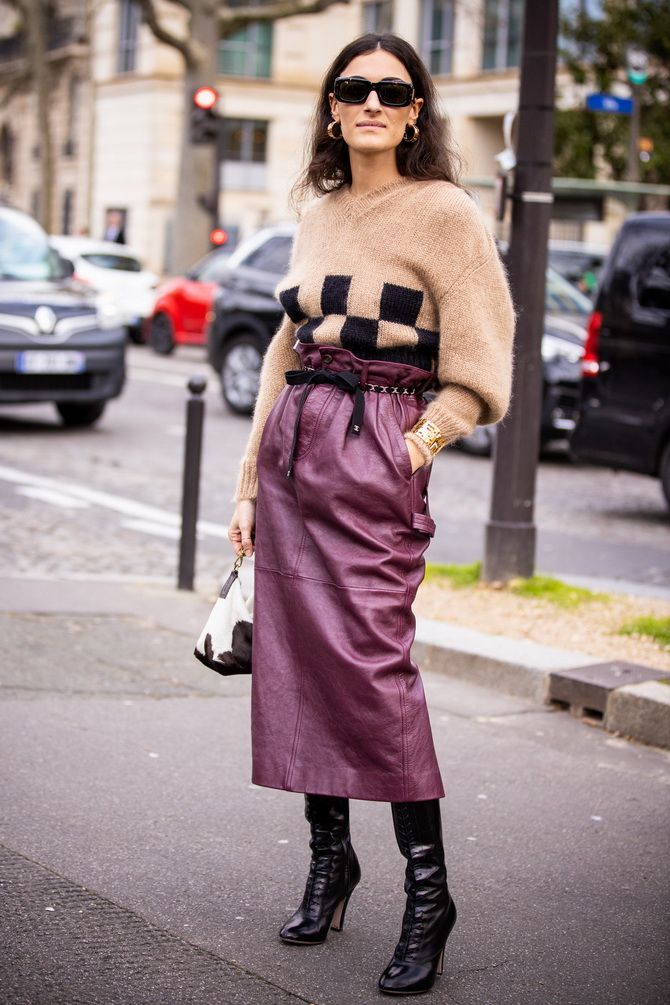 Total black look
Total black is always elegant and unique. Pair a black sweater with a midi skirt and matching boots for a stylish look. This is a discreet and calm look for any occasion.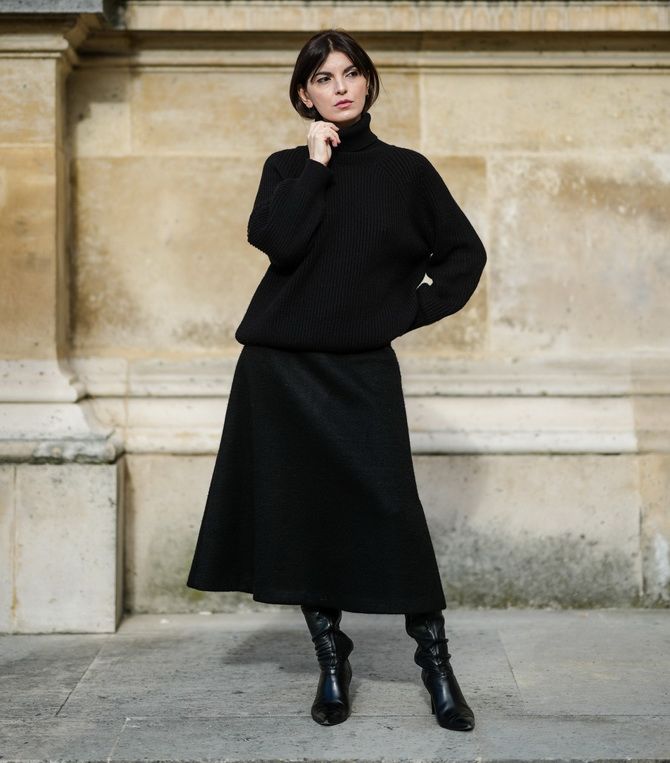 To be continued…
Similar articles / You may like this