Polka dots never seem to go out of style. A stylish and interesting print is used not only for beautiful dresses, but also for blouses. They make our image expressive, feminine, sophisticated. Polka dot blouses will become a fashion trend in 2023. We at joy-pup will tell you how to wear them.
Blouses with polka dots in 2023: a variety of models
Fashionable blouses appeared in the collections of many designers. These are models in both large and small polka dots. It can be dark, as well as multi-colored. For example, a long blouse with polka dots, which can be combined with a skirt or trousers, is a good choice.
Models in which the peas are evenly spaced next to each other will be fashionable. Such blouses are suitable for creating a business look.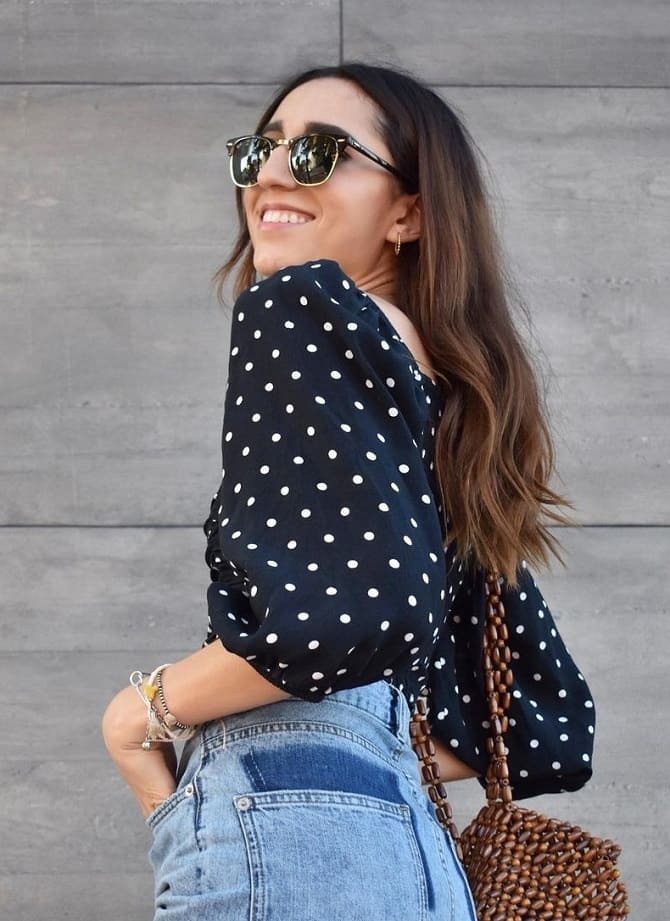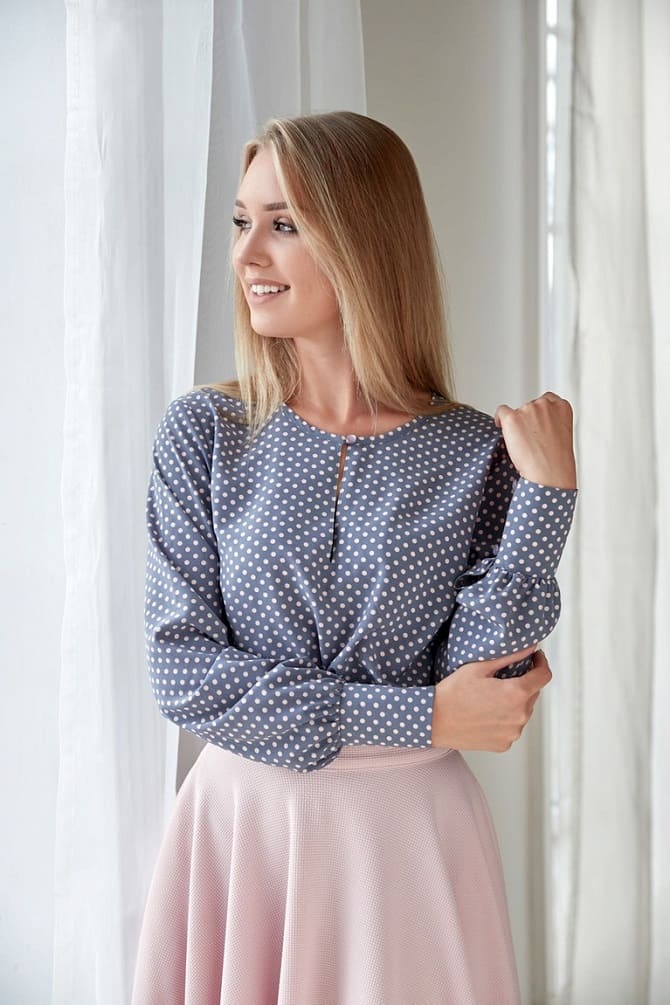 Designers also suggest paying attention to fantasy options where the peas are arranged in a chaotic order. At the same time, they can have several colors, forming wonderful patterns.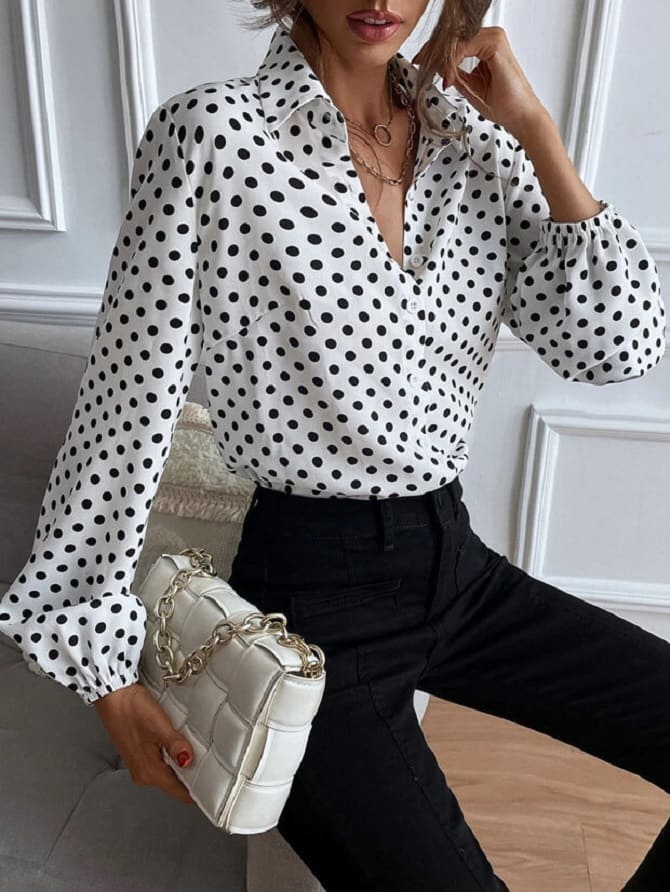 In 2023, unusual peas will also become fashionable: oval, square and even flower-like.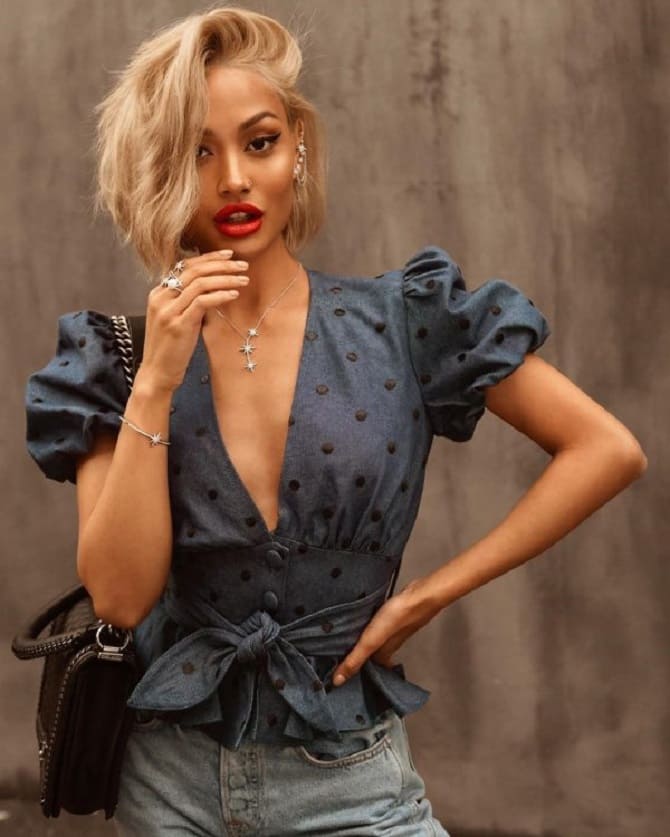 Do not forget about the models in the style of the 70s. They are made of satin of a bright tone, with large peas. Such blouses will definitely make you stand out.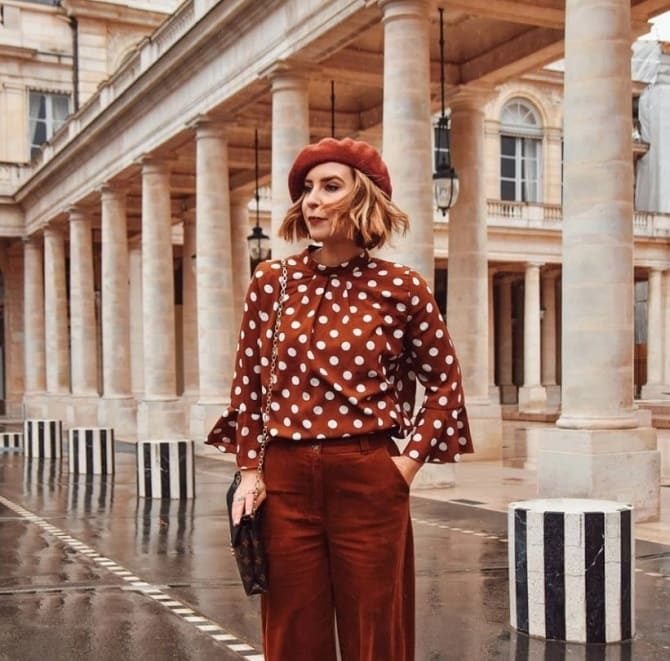 Polka dot blouses with both long and short sleeves are in fashion. They can be supplemented with frills, ruffles, large buttons.
Another fashion trend is white blouses with black polka dots. They go well with jeans and leggings. And they can be supplemented with a belt, basque, bow.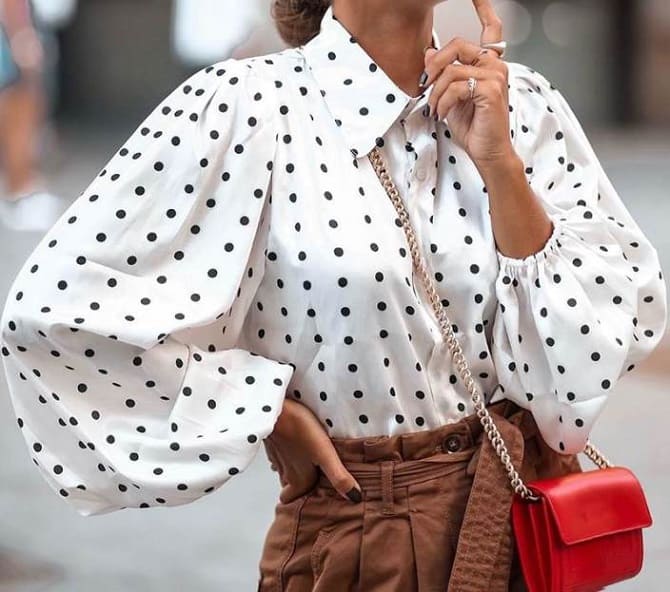 Fashion designers offer fitted polka dot blouses, as well as oversize options. With their help, you will create a romantic, elegant or street style.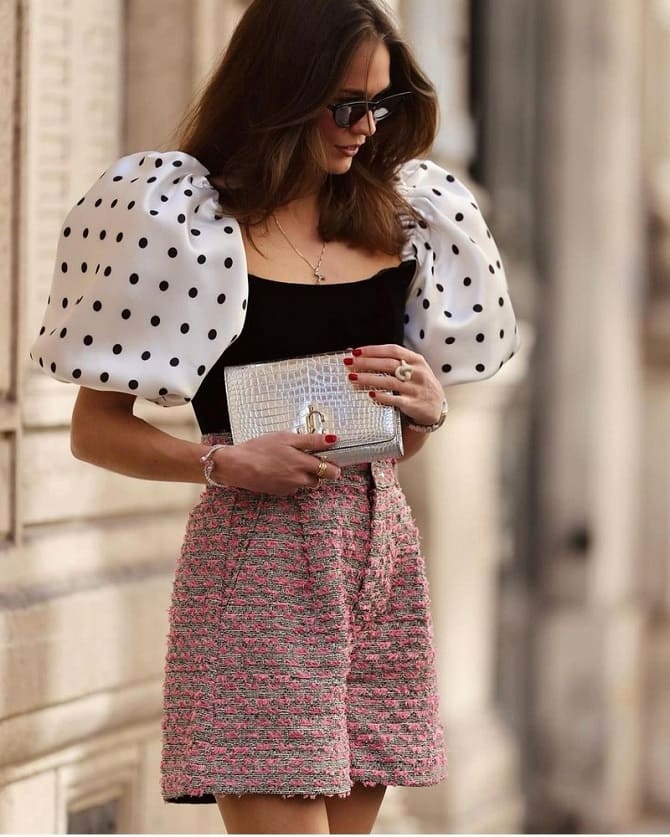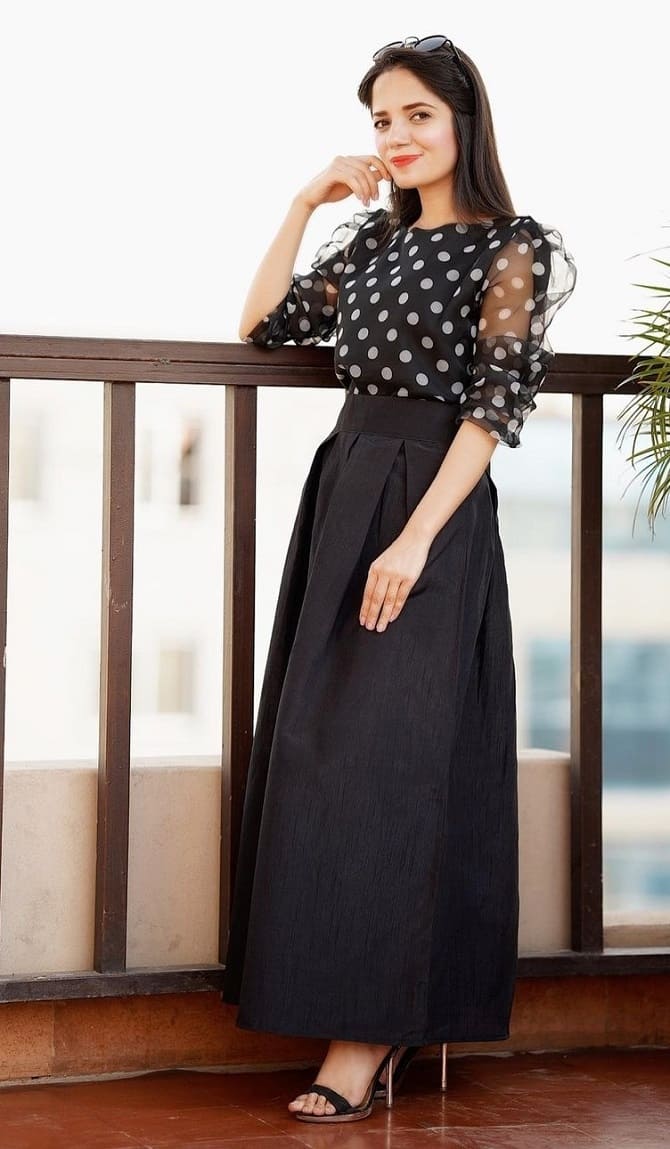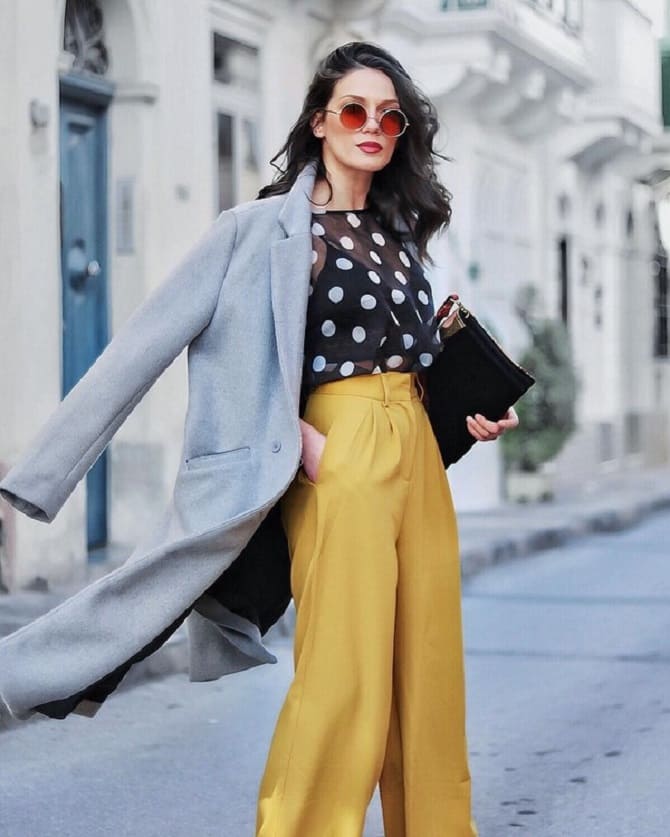 Fashionable colors of polka dot blouses
Don't be afraid to experiment in 2023. Contrast and brightness will be the main trends of the new season. Therefore, in addition to traditional black and white, you can use red, green, powder, purple, blue, yellow, orange, pink shades.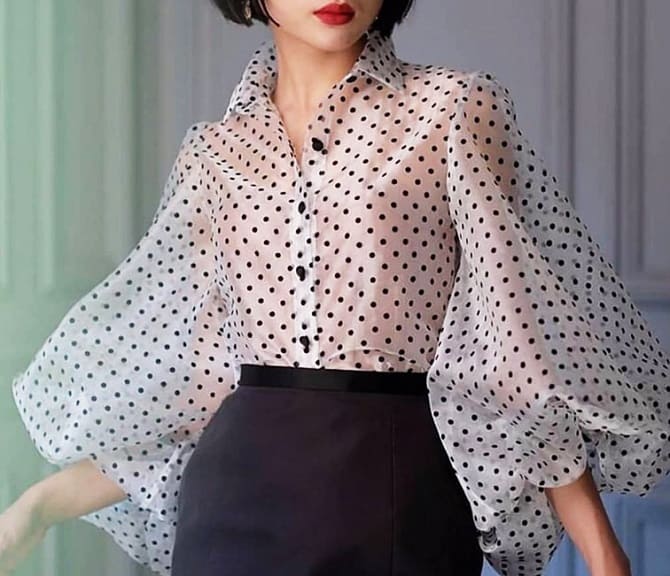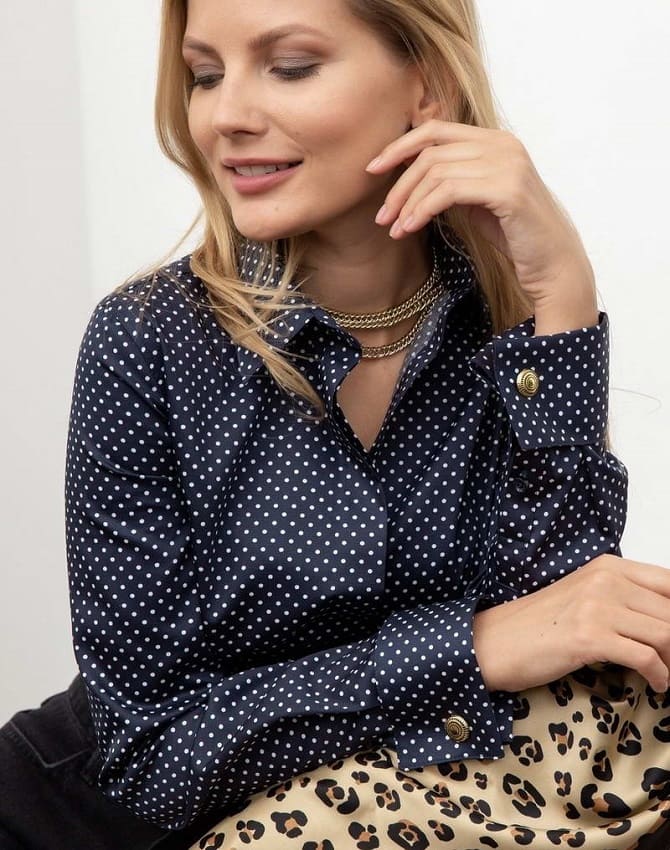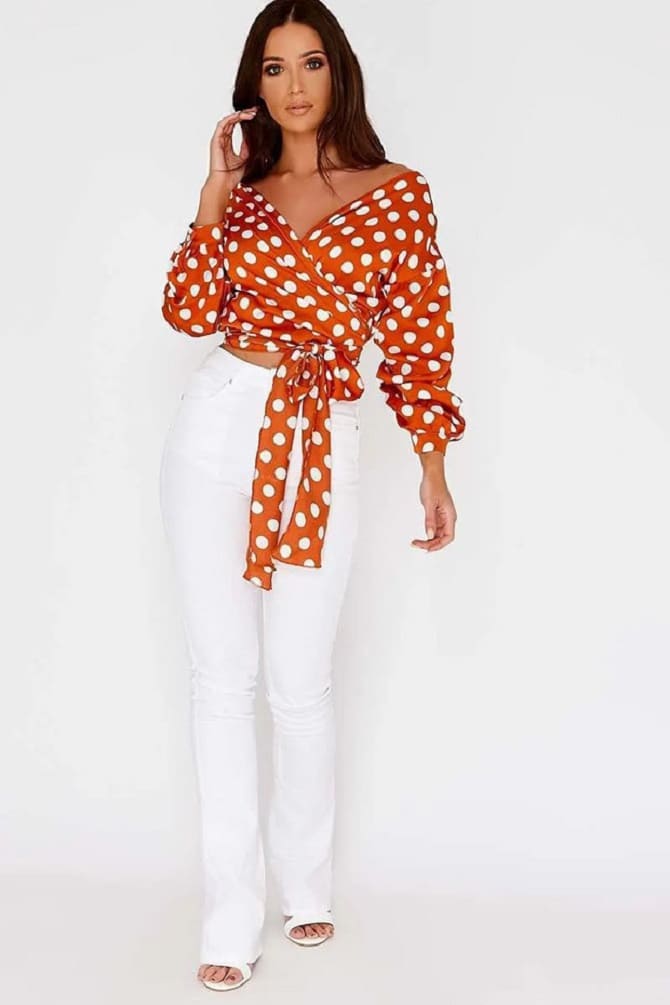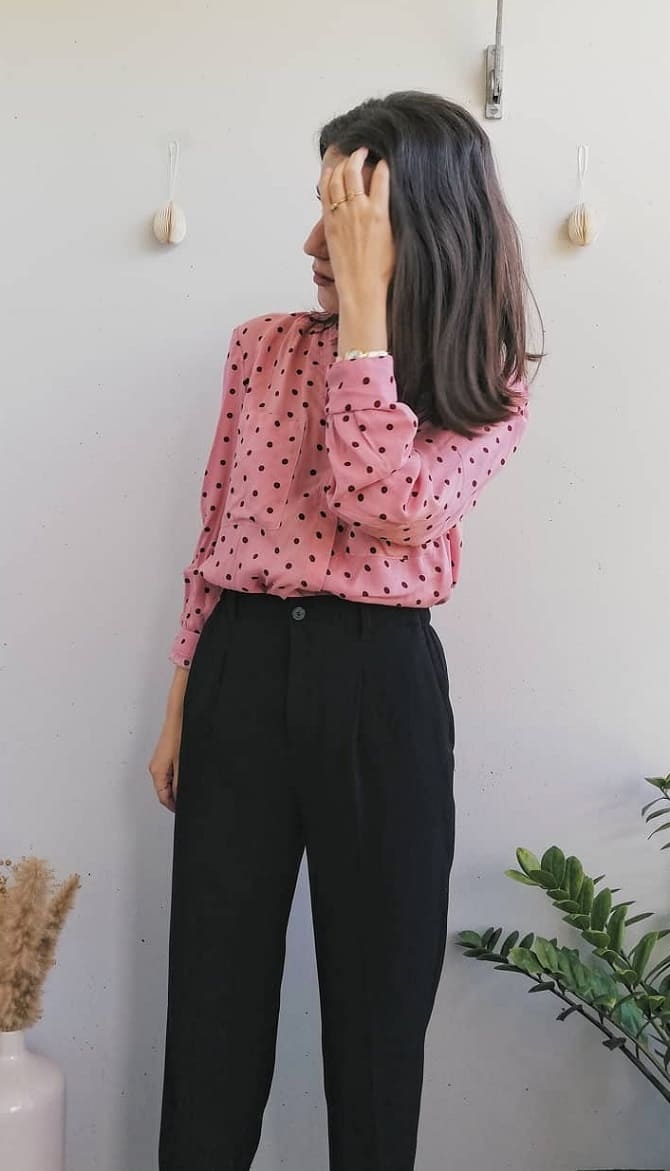 What to wear blouses with polka dots?
Light models with short sleeves are perfectly combined with shorts or a floor-length skirt.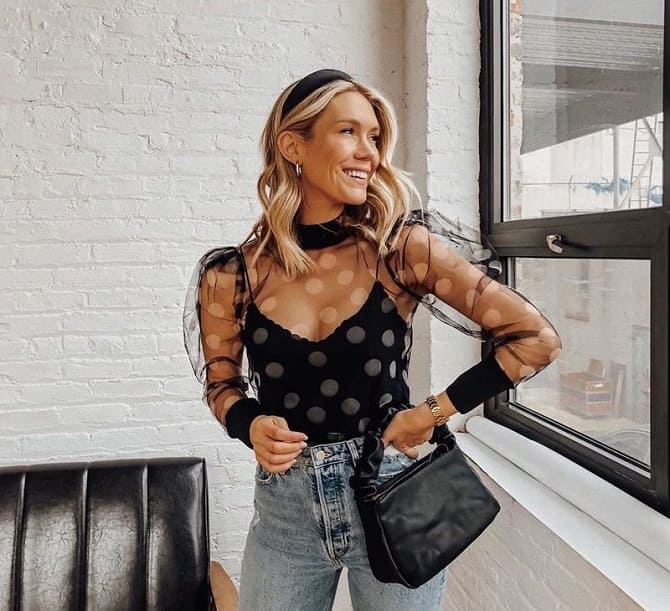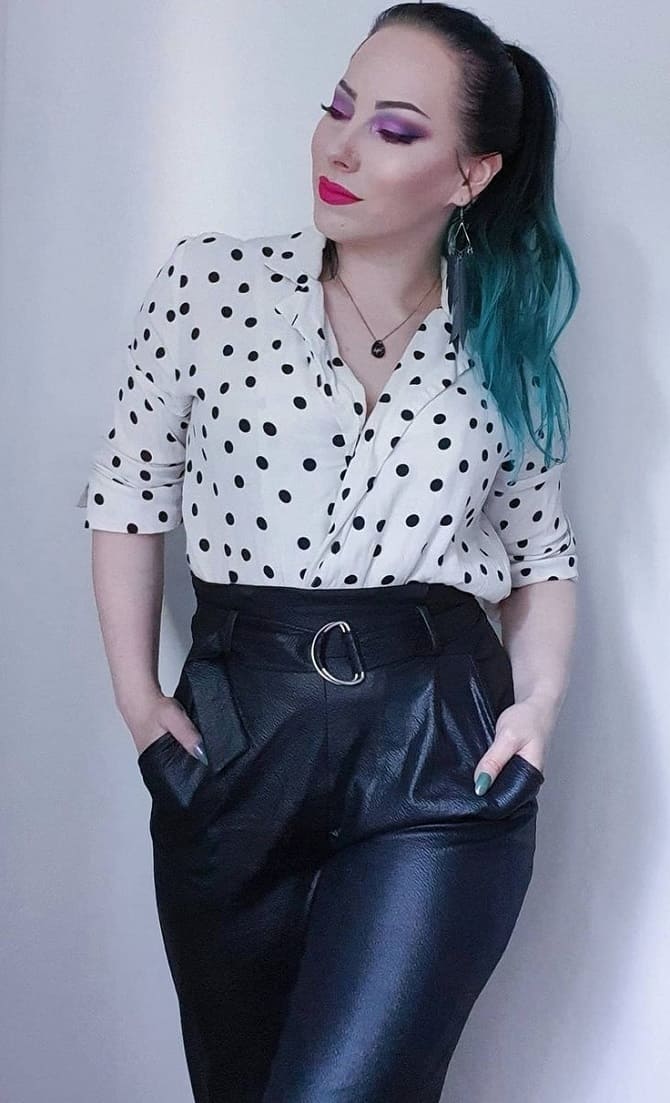 Models, the main color of which is saturated, deep, are ideal for denim.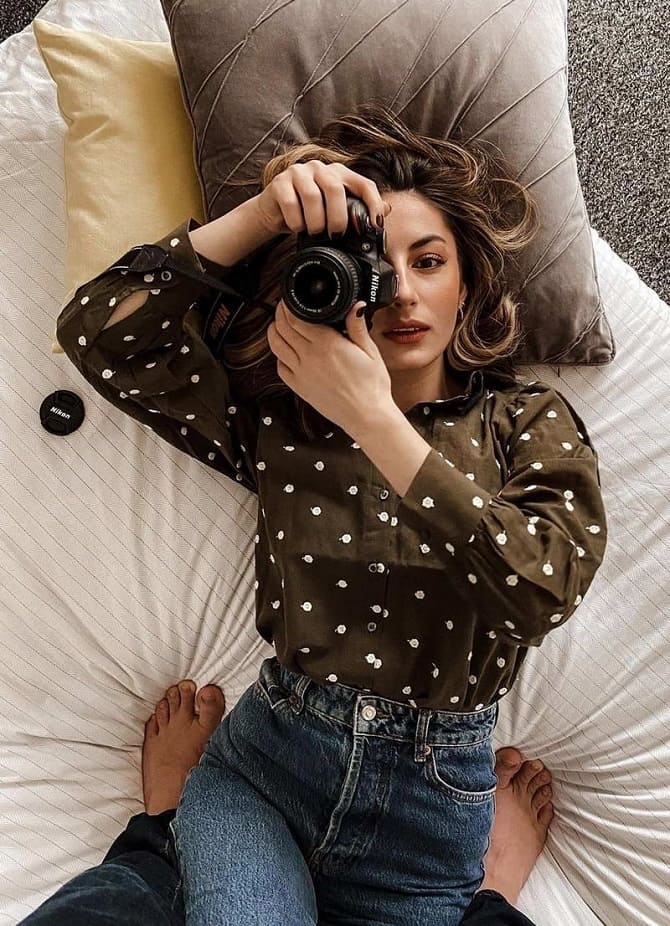 Variants with ruffles or bows create a romantic style, they can be combined with a skirt or trousers.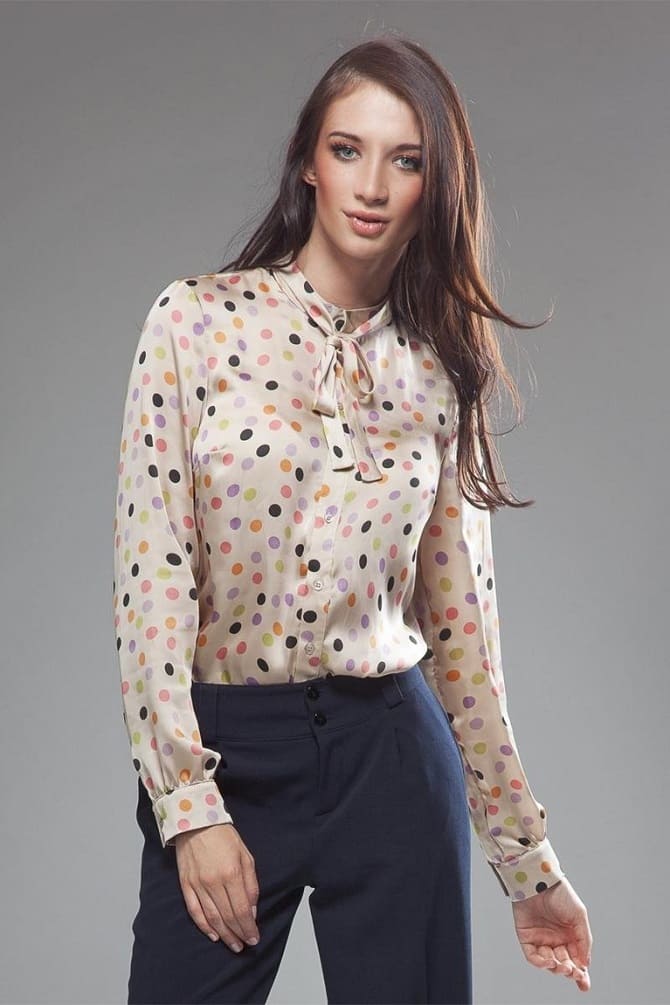 Polka dot blouses are great with any bottom – shorts, skirt, jeans or pants. But it should be monochromatic, which will create a perfect tandem.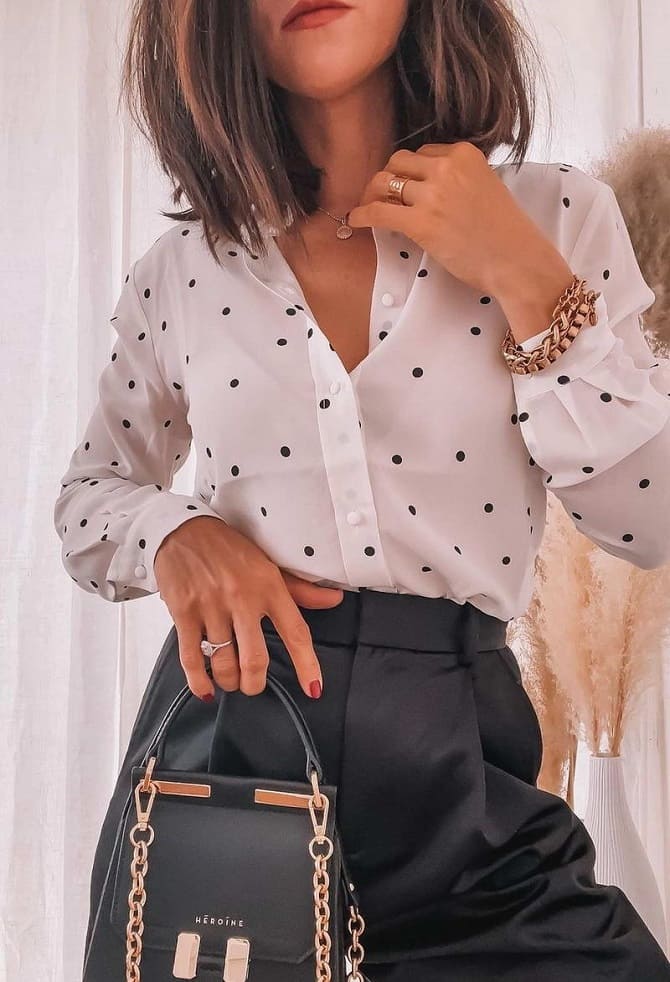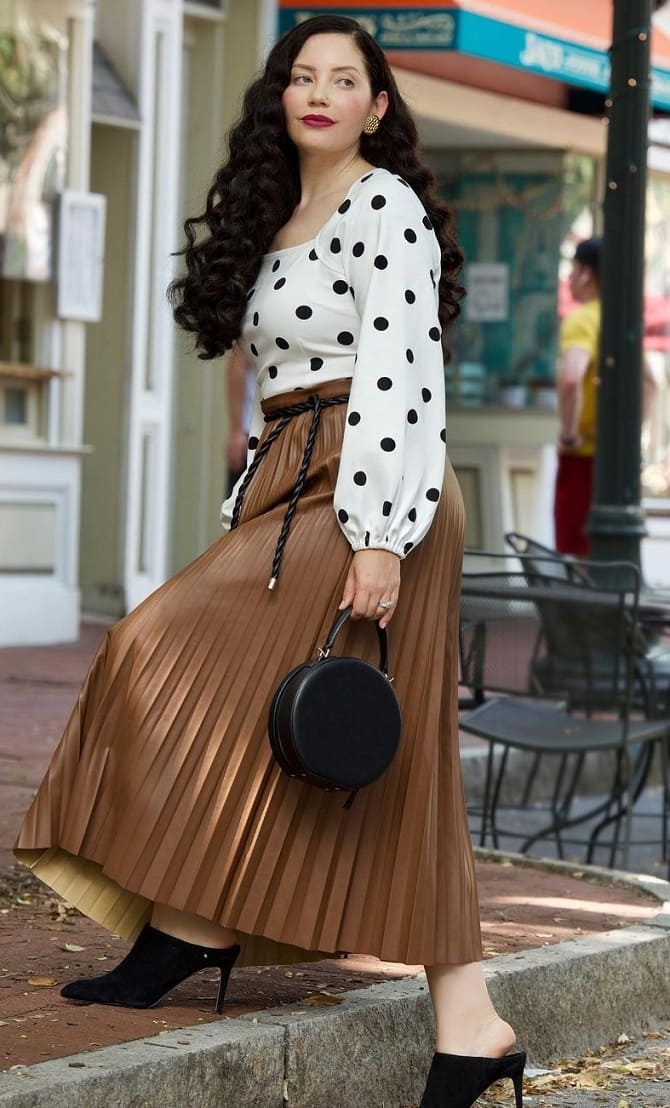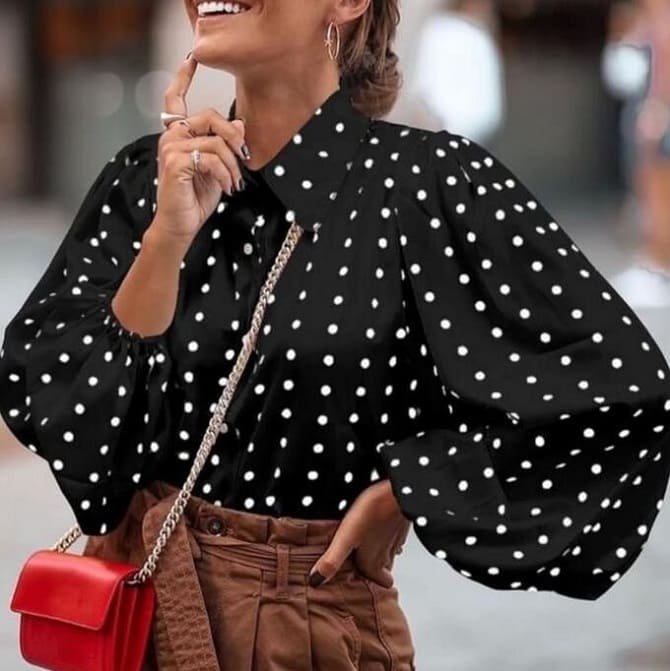 Similar articles / You may like this