Halloween is the one night of the year when women can dress as revealingly as they want without anyone judging them. This is the perfect time to wear flirty outfits as you impersonate a character from the dark world. There are many ways to add a dose of eroticism to an iconic look. In most cases, one or two seductive details are enough – fishnet tights, a short hem, a deep neckline, transparent fabrics, a tight-fitting silhouette. These elements can be added to the usual Halloween looks, which you can find at joy-pup.com.
Morticia Addams
If Halloween took you by surprise, the Morticia Addams look is one of the easiest and quickest. Here the main detail is a tight black maxi dress, as well as long, flowing hair and dark makeup. For that sensual touch that characterizes Morticia, opt for an off-the-shoulder solid color dress with a plunging neckline and a slit from the hip.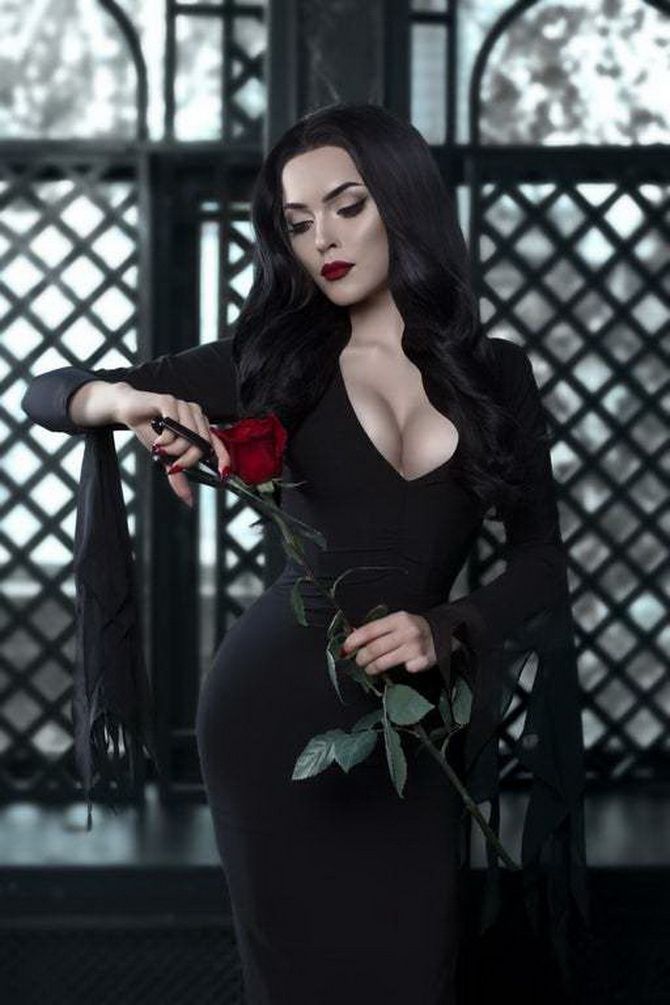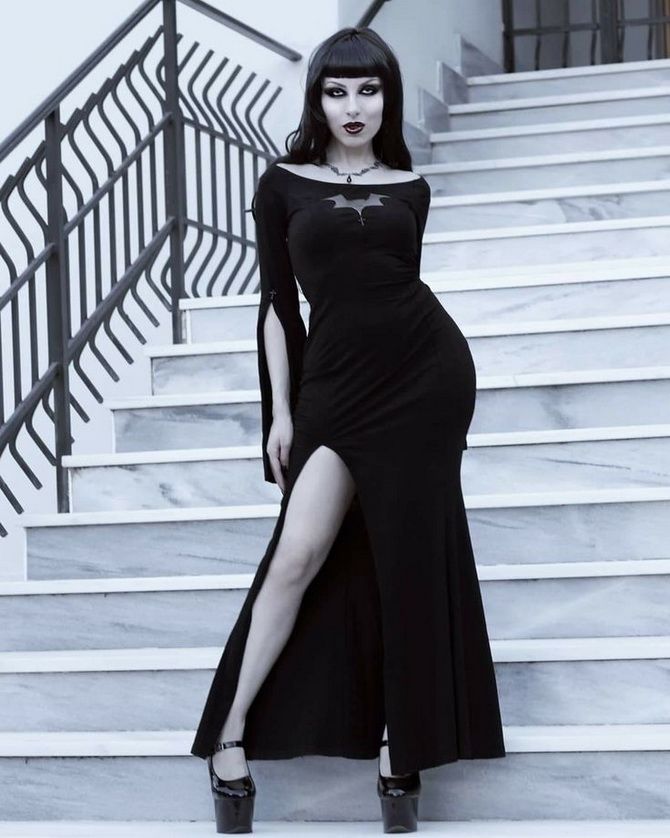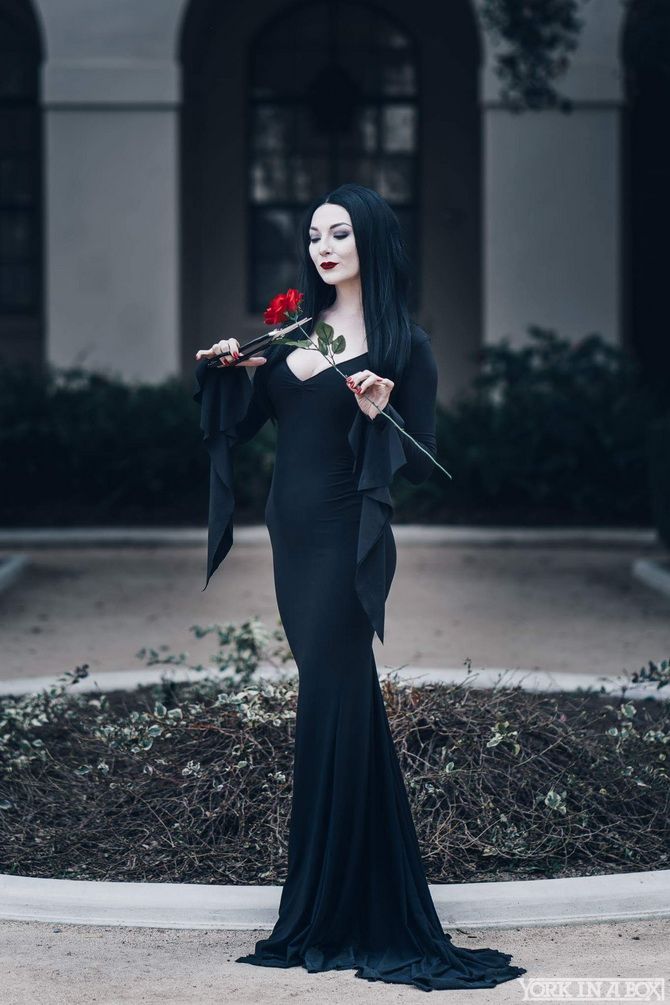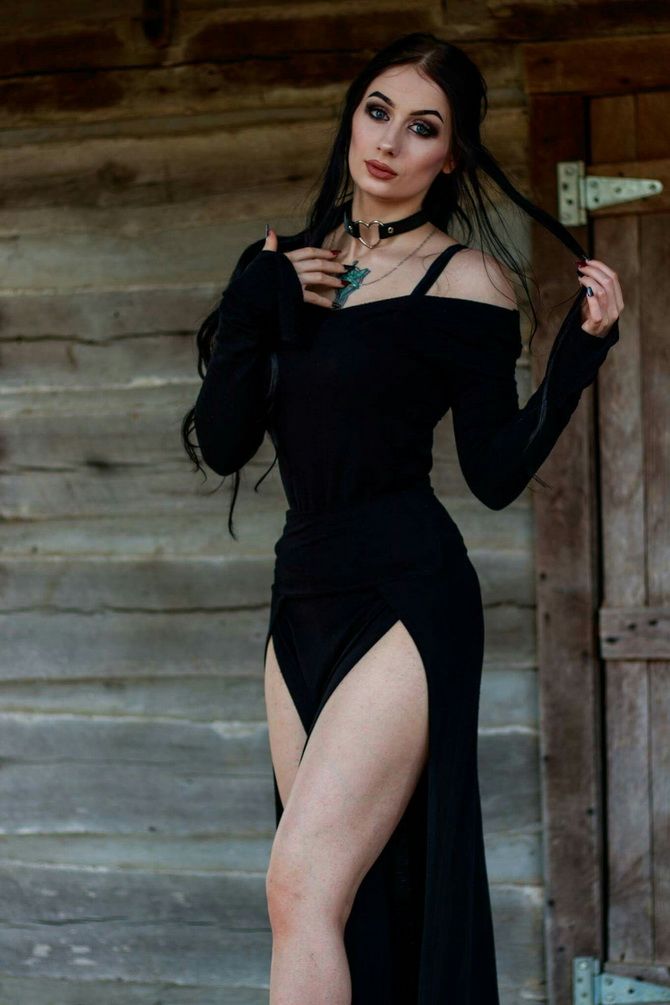 Wood Fairy
If you've always dreamed of becoming a sexy forest fairy, now is your time to shine. This look is one of the sexiest Halloween costumes. You will need a spaghetti strap ballerina style tutu dress with an open back and appliqué. A pair of transparent fairy wings will complete your look. Sexuality to your outfit will give a short hem, bare shoulders, a transparent corset, emphasis on the bust.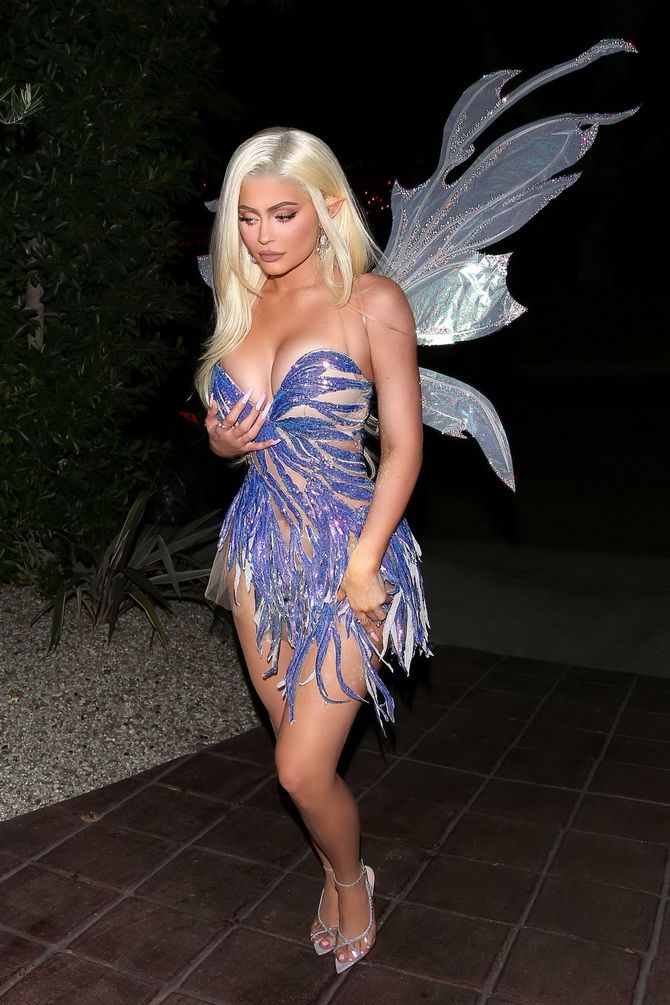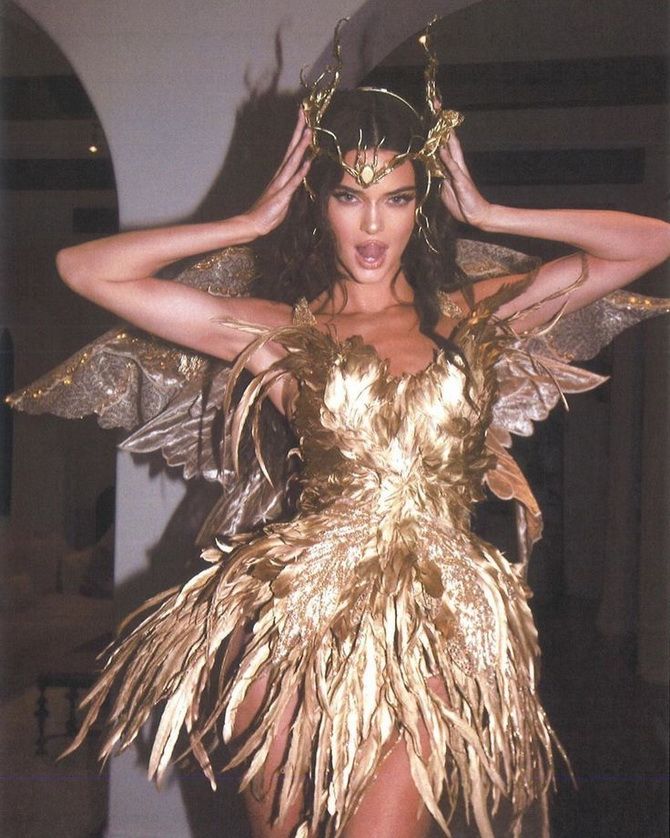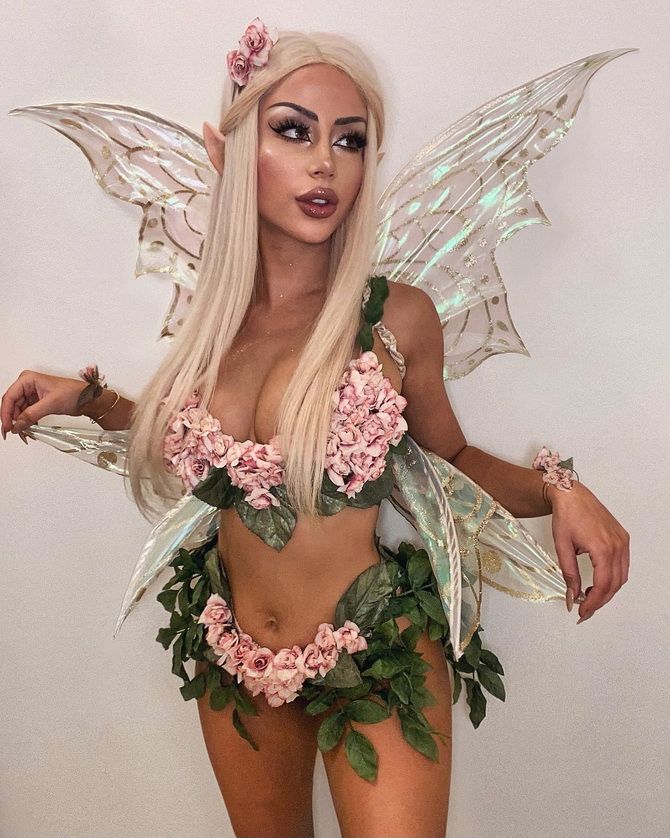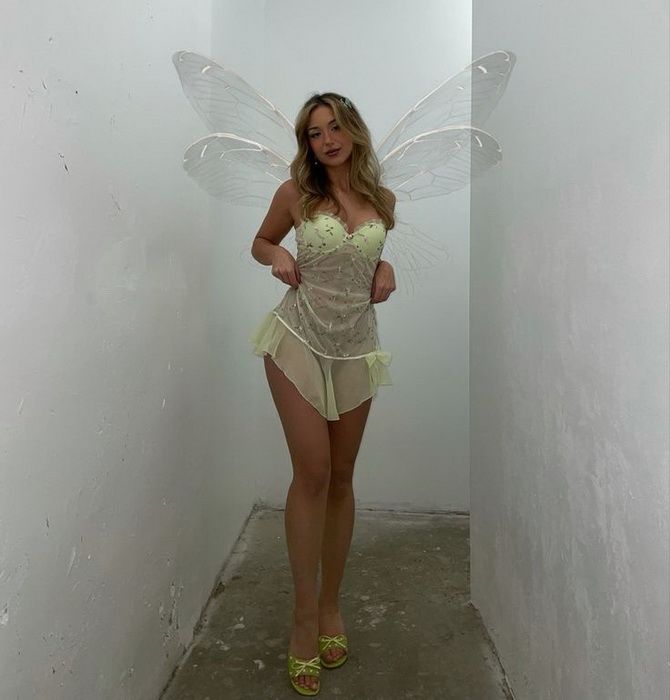 Sexy witch
Release the little witch inside you with this unique sexy costume. To do this, you will need black clothes – skirts, stockings, ultra-short shorts. However, to add sensuality, we recommend wearing a short black sheer mesh bustier dress. Complete the image of a sexy witch with the same attributes – a cute pointed hat and a broom.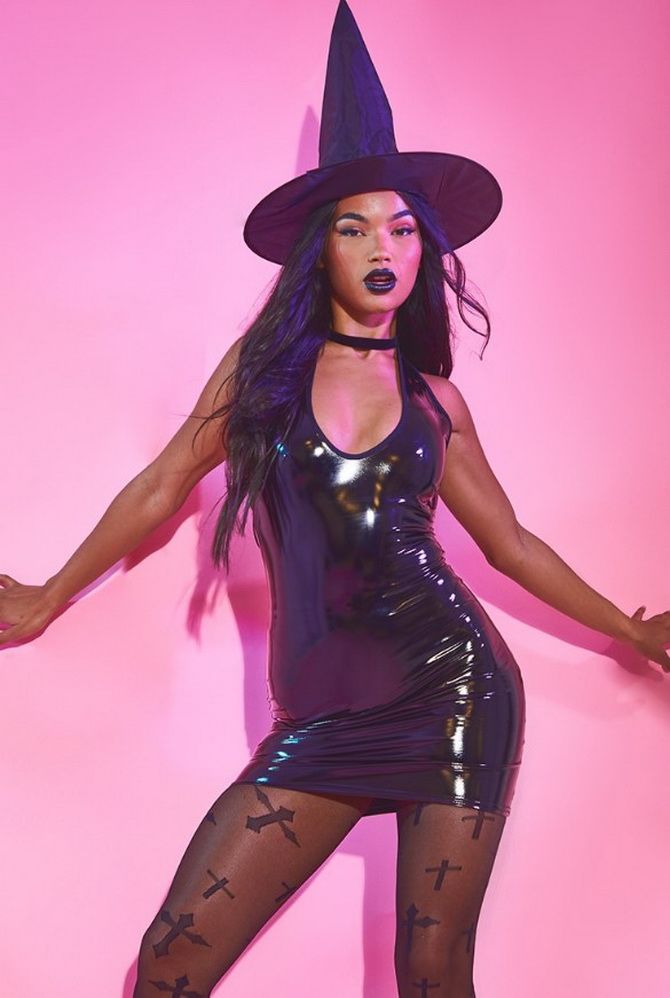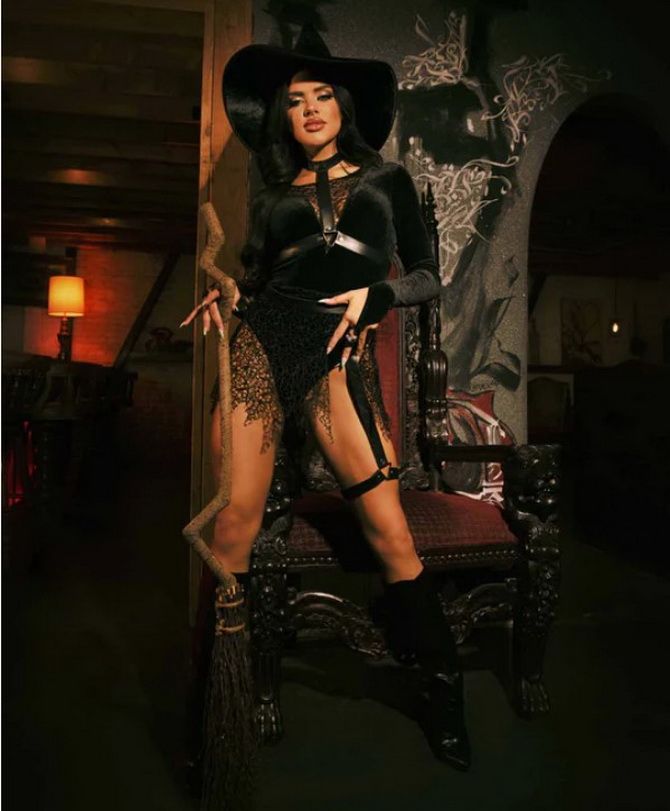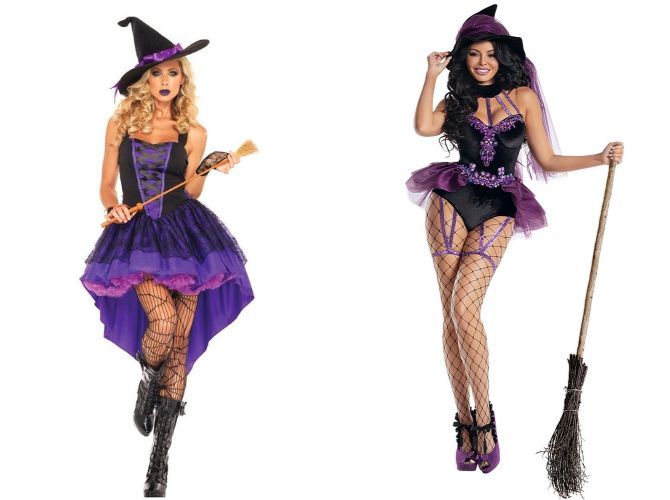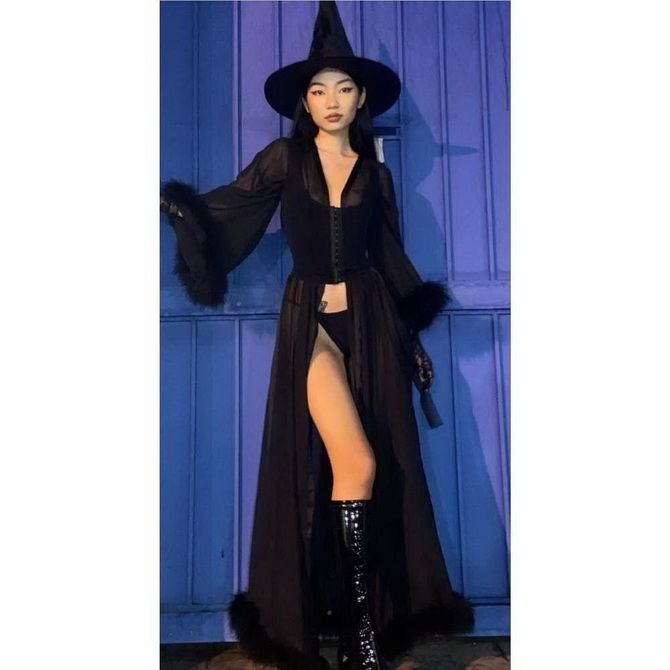 Angel
A cute image of an angel will emphasize your bright sides. Finding an outfit for this idea is easy, you can choose a white tulle or lace dress, thong and stockings with garters. You can create a modern look of "angels" from the fashion shows of Victoria's Secret. So you can come to a party in just beautiful underwear, but the main thing is that wide, luxurious wings should complement the outfit. Below is a variation from the Kardashian-Jenner sisters.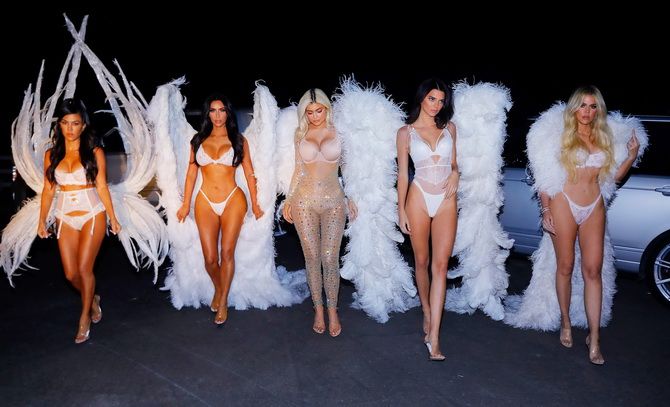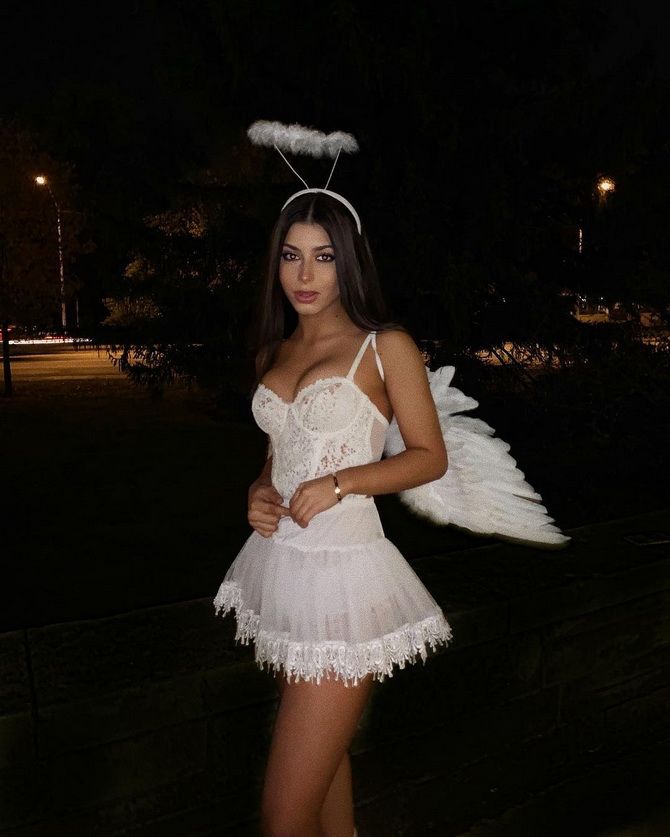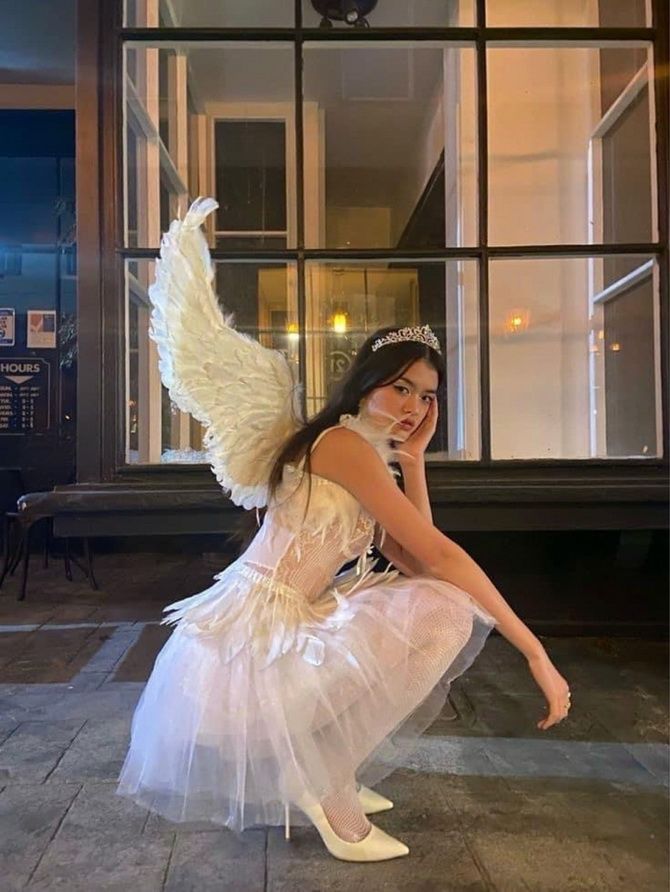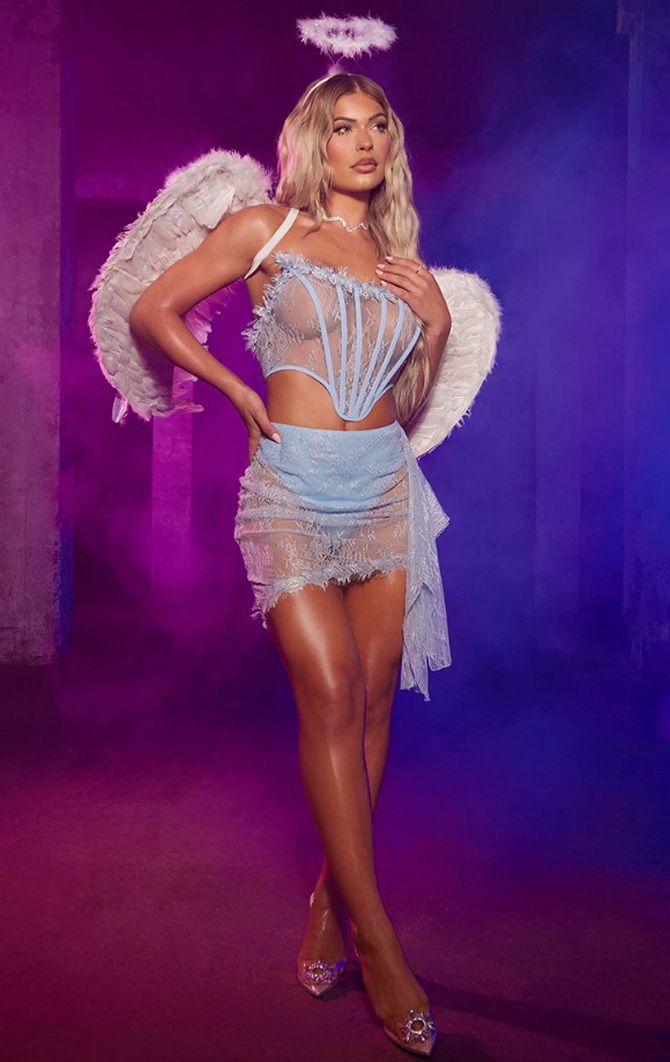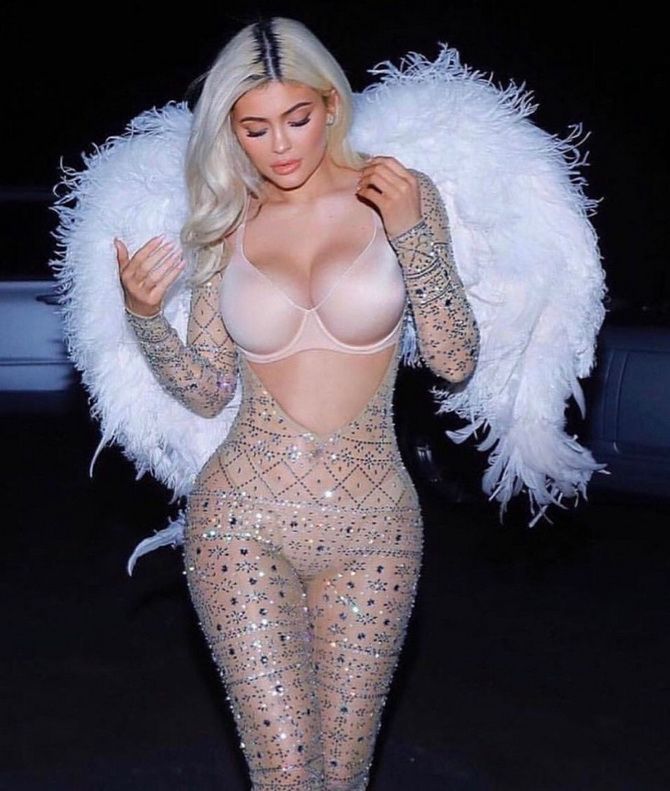 Sexy bunny
Get inspired by one of the most iconic and most sensual costumes, the sexy bunny costume to look spectacular on Halloween night. You don't have to buy a costume from an adult store, you can quickly build it yourself. All you need is a bodysuit (the more revealing the better), fishnet stockings or tights, ears and a fluffy tail. If you're going to a Halloween party with a partner, dress them up as Playboy publisher Hugh Hefner in red silk pajamas.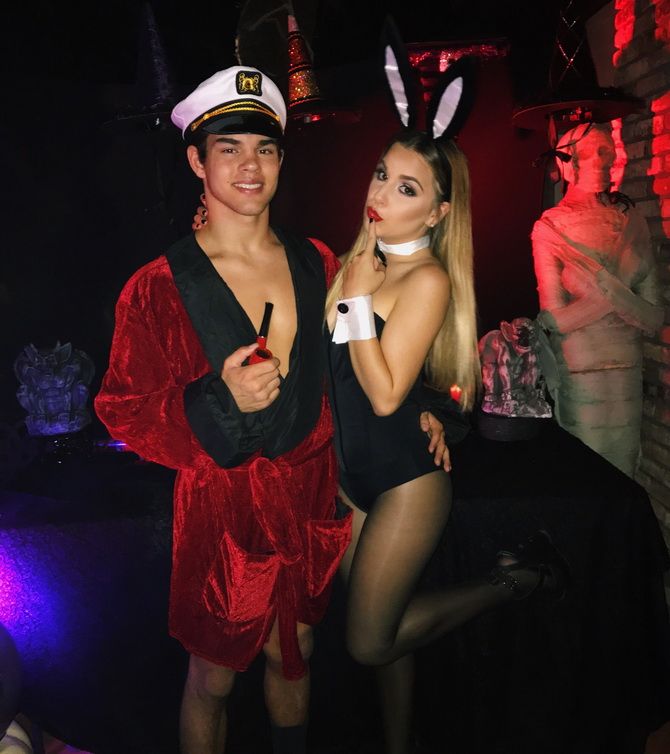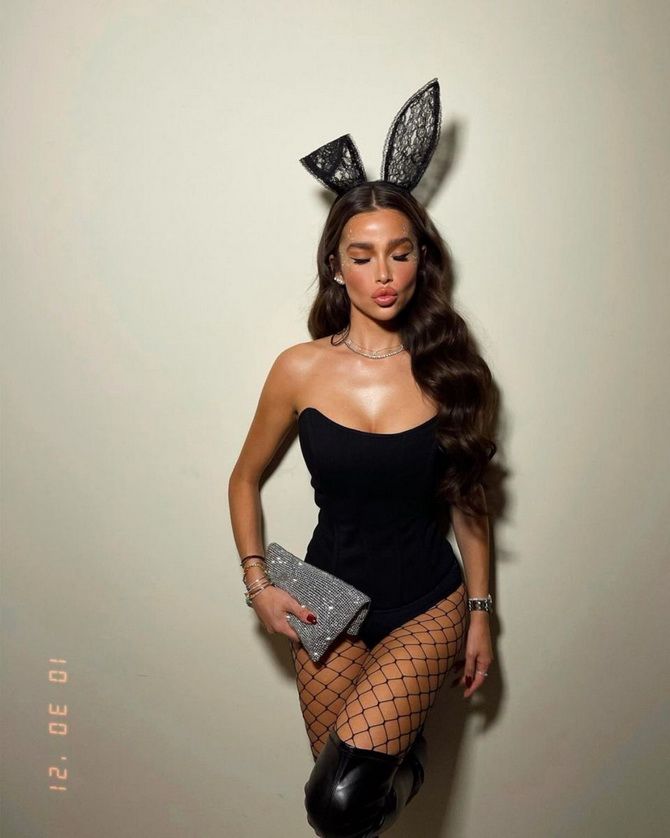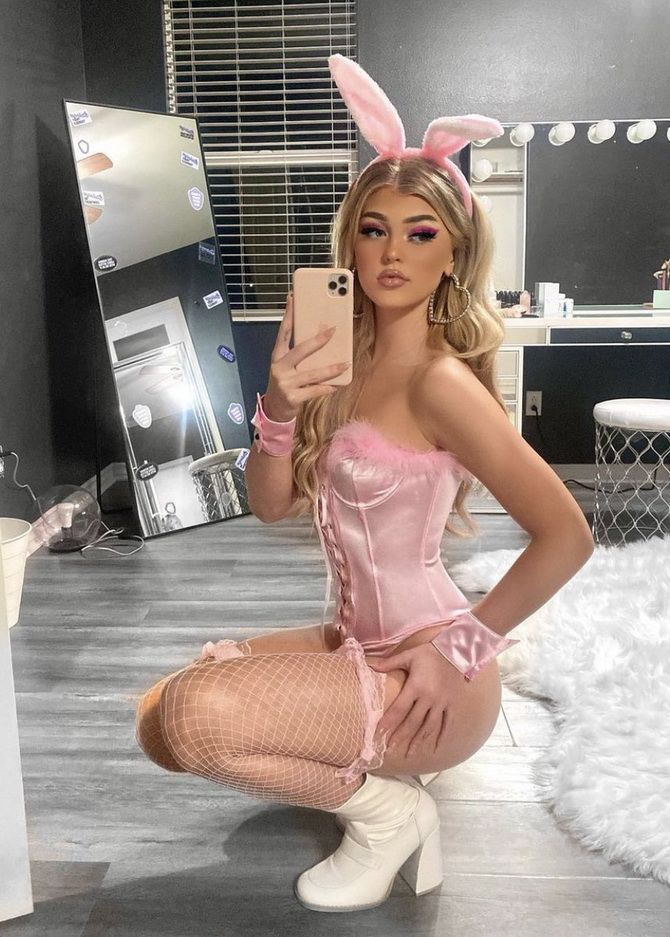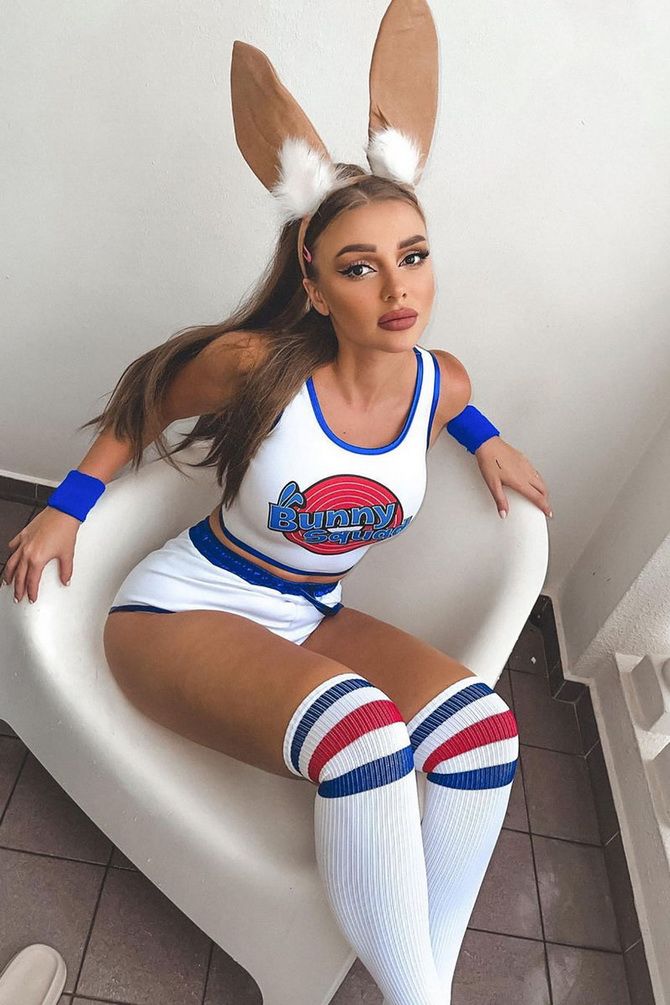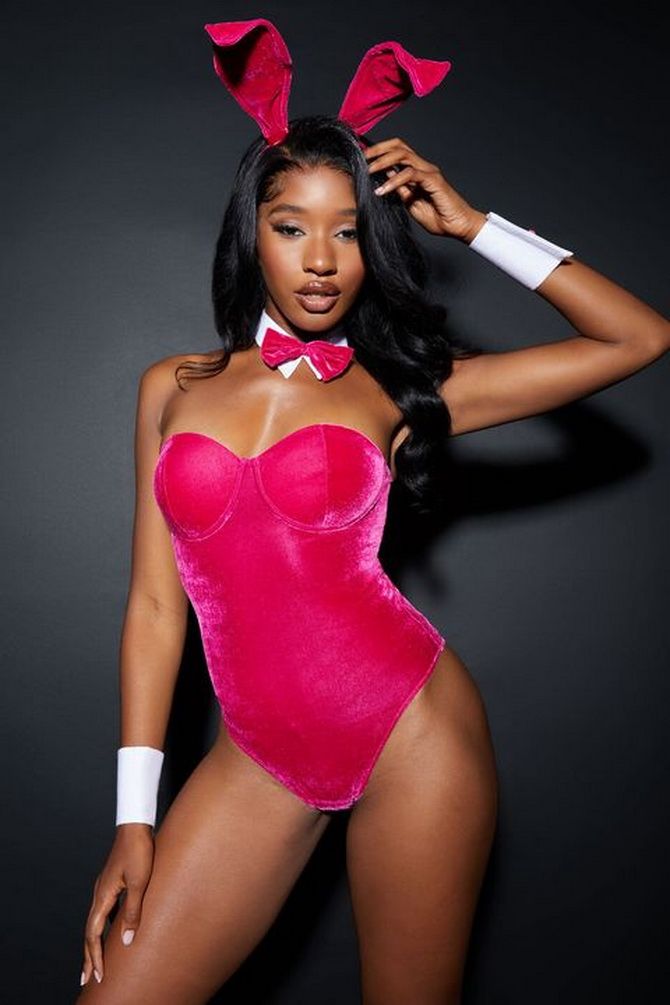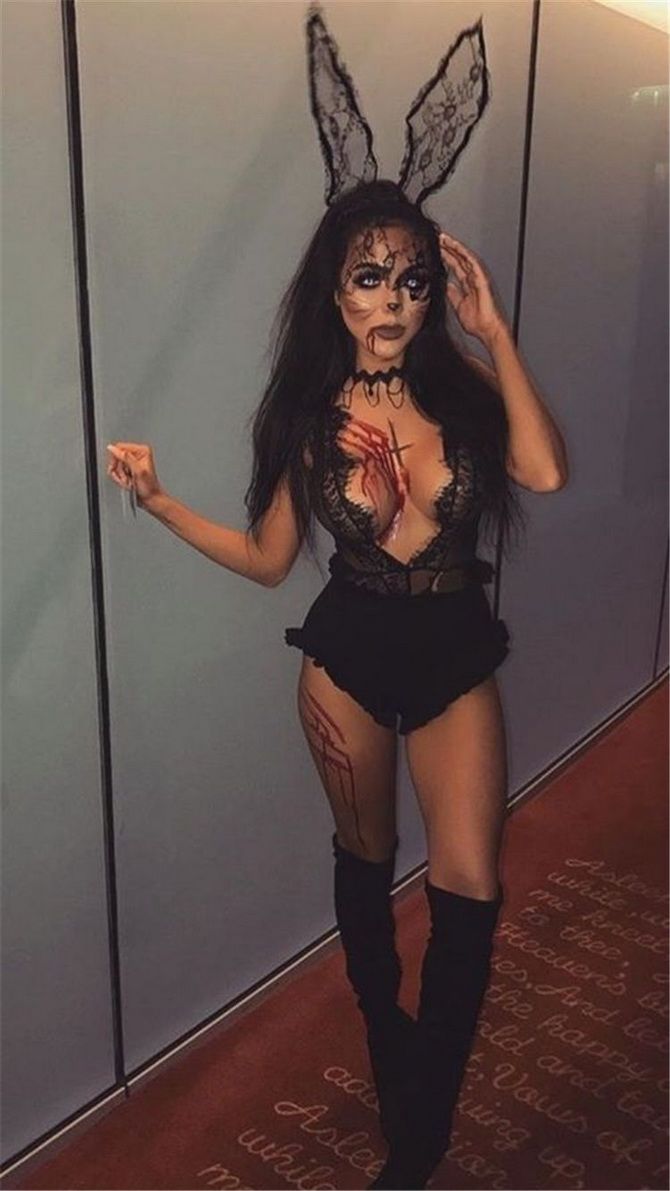 Vampire
The vampire costume is an eternal hit in the variety of Halloween outfits. Vampires never go out of style, so Halloween is the perfect excuse to make this look sexy. What you need for this costume is a black latex sheath dress for a sensual yet elegant look. Curl your hair in a gothic style, add a pair of pointed fangs, and you will be Dracula's most beautiful bride.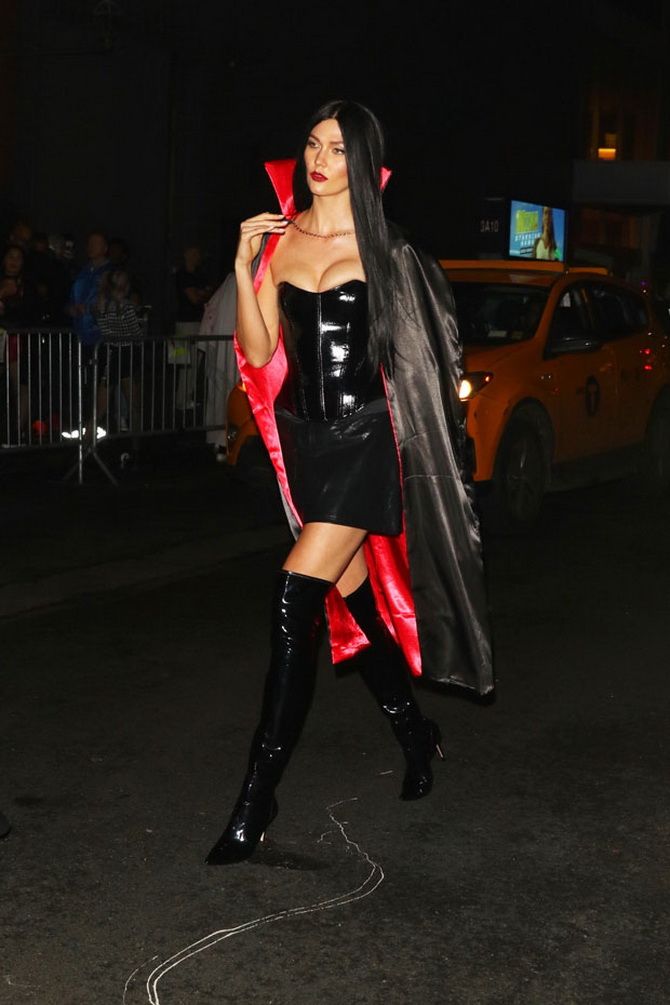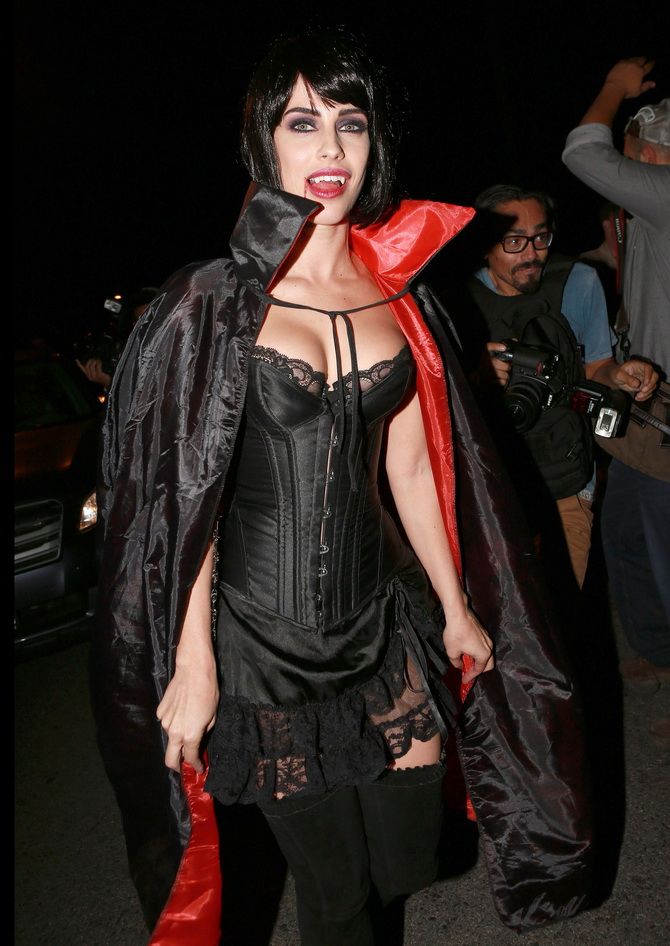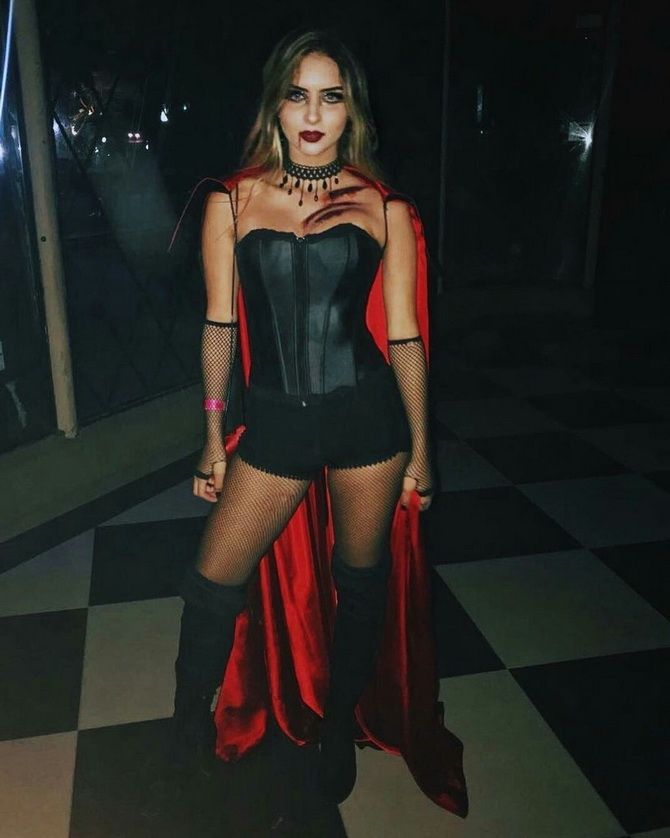 Similar articles / You may like this