Hoodies and sweatshirts have long been considered homewear that has no place outside the home. But now these things are much more than just homemade sweaters. They are one of the main elements in casual and sporty looks, but they can also be combined with skirts and pantsuits. Find out on Joy-pup which sweatshirts and hoodies are popular in 2022.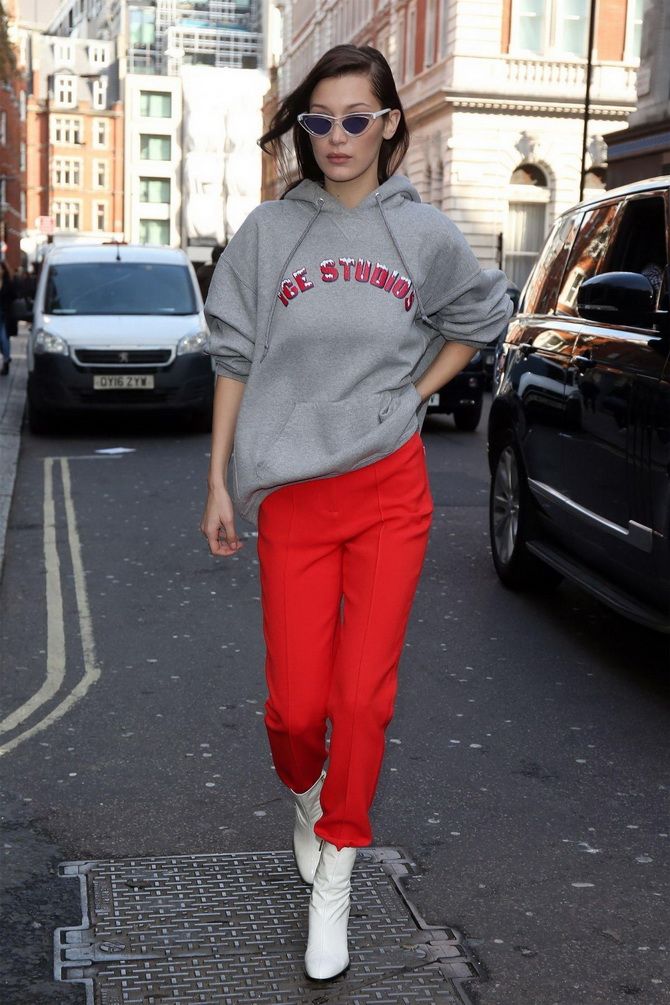 Sweatshirts are long-sleeved, collarless pullovers made from thick jersey. Outside, the fabric is smooth, inside – warm, thanks to a soft fleece thread. A comfortable thing was originally conceived as a sporty one, but now it has moved into a different category. The same applies to hoodies, which are sweatshirts but with a hood, a kangaroo patch pocket and raglan sleeves.
Well-worn look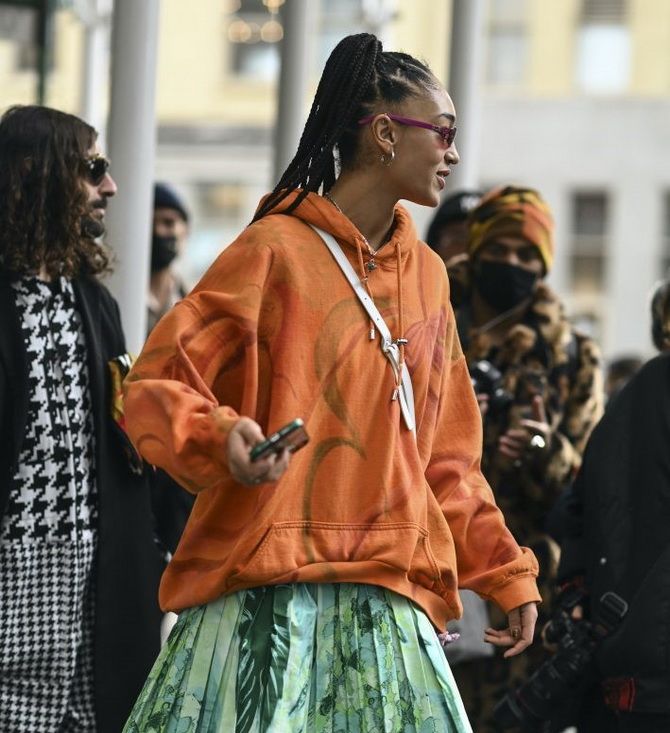 Retro is in fashion! And not only in terms of sneakers, jeans and hair, but also in terms of cozy hoodies and sweatshirts. Now they can look like they are many years old and have countless washes behind them. Concretely, this means: colors look faded, patterns have seen better days, fabric looks worn. Try not to make a trendy sweatshirt look too sloppy. Looking shabby from head to toe is not a good idea. Wear a well-worn hoodie with dress pants, statement bags, lots of jewelry.
With retro prints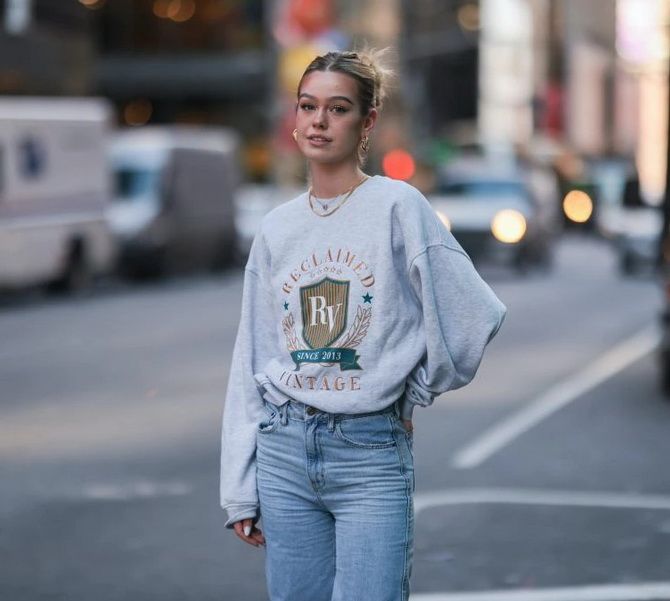 Continuing the retro theme, vintage vibes are one of the main trends of the season. When it comes to sweatshirts, gray oversized sweaters with a retro print are especially popular.
Bright colours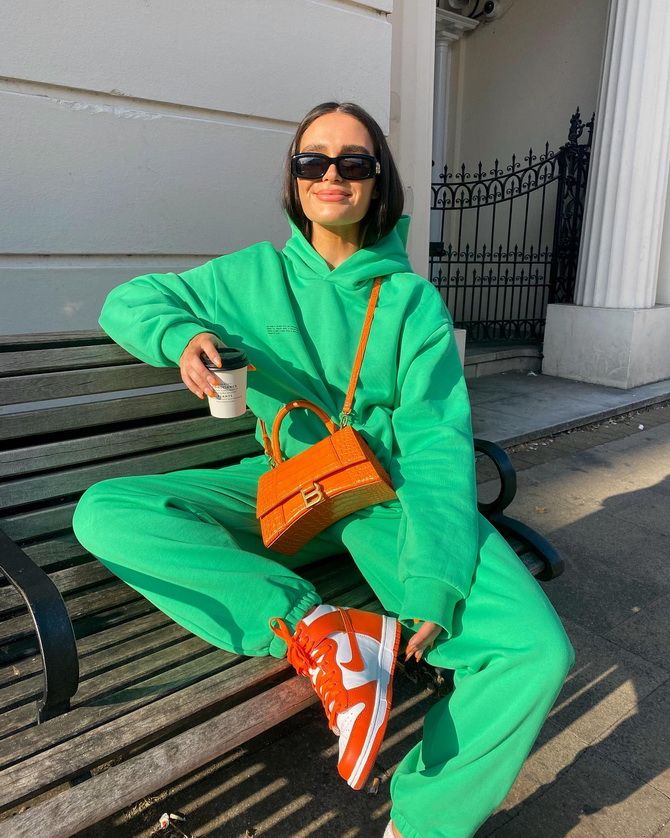 Sweatshirts and hoodies have officially become fashionable over the past two years and can now also become a key element of the image. A tracksuit with a hoodie in rich colors paired with a bright bag and chunky sneakers became extremely stylish in 2022.
Total black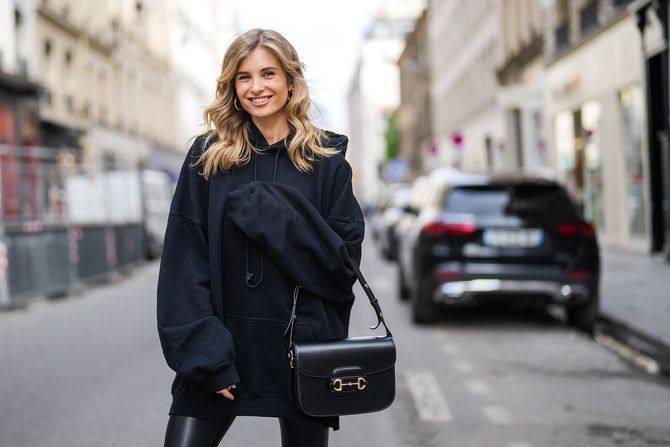 If you don't want bright colors, then choose the total black look. In addition to colorful retro designs, basic deep black hoodies are still on trend in 2022. Complete it with other black pieces such as leather leggings, a dark jacket, and rough boots. A casual, relaxed fashion look that goes perfectly with any style.
Knitted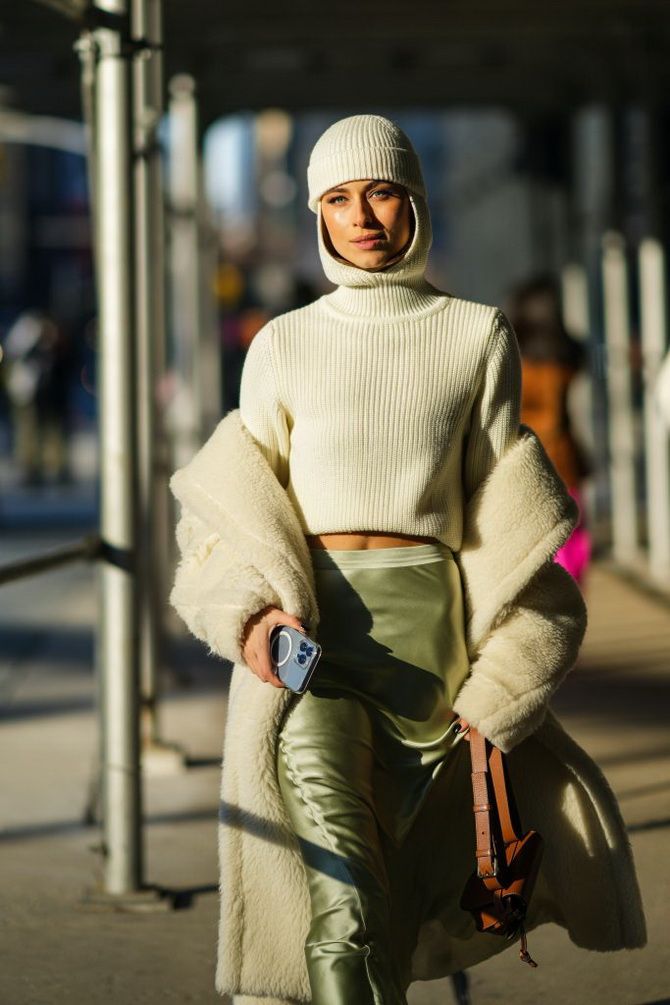 If you prefer elegant clothes, you can purchase a knitted sweatshirt. It combines the elegant look of a fine knit sweater with the relaxed fit of a hoodie. When it comes to knitted hoodies, the emphasis is primarily on high-quality materials and muted tones such as beige or cream.
Shortened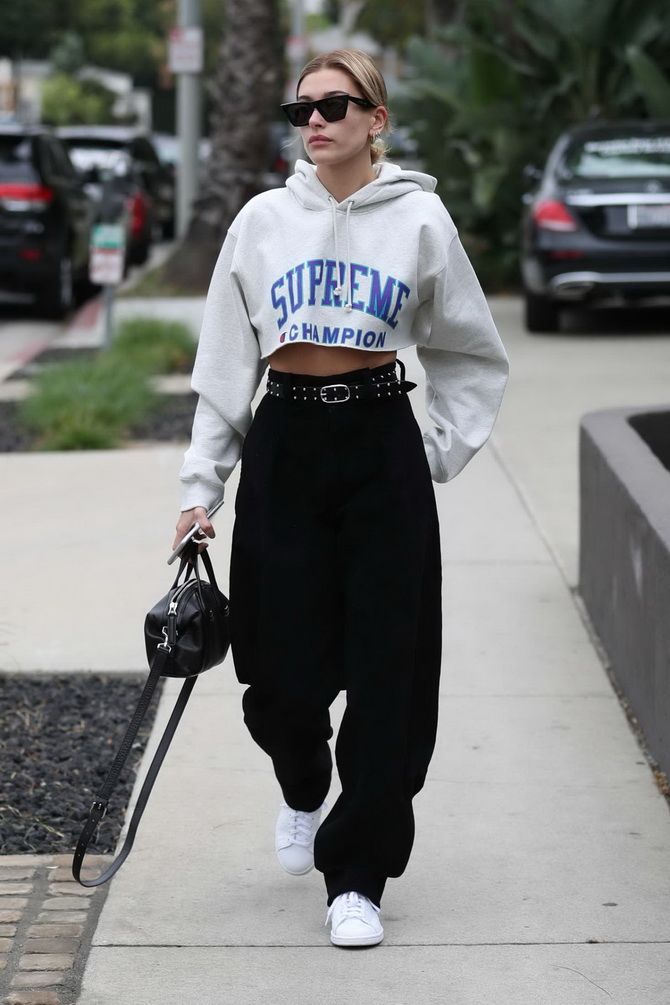 The fashion trends of 2022 are influencing our increasingly low fit jeans as well as the top of the bow. Sweatshirts and cropped hoodies will dominate the spring-autumn season. The cut should be especially short and oversized. If you like the cropped trend but don't want to buy a new sweatshirt, you can just casually tuck the sweater up to your desired length. It looks no less cool and looks beautiful in combination with jeans or wide trousers.
Similar articles / You may like this