Women's loafers continue to lead the fashion trends in 2023. These shoes are characterized by practicality, style and comfort, combined with all wardrobe items and look great on many occasions. Read on Joy-pup how to combine women's loafers – looks of 2023.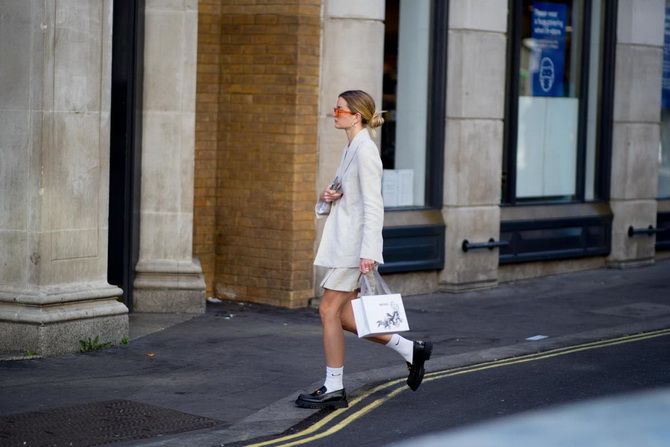 Women's loafers: which models are popular in 2023
Women's loafers are shoes with flat or wide soles, usually with wide heels and without laces, made of leather or other materials. Not only are they very comfortable, but they also come in a wide variety of shapes and colors. Popular colors of women's loafers include black, white, brown, beige. They look great paired with jeans, skirts and dresses. Models can be simple and minimalistic, or embellished with your favorite shoe accessories such as chains, buckles, tassels, fringes, metal embellishments.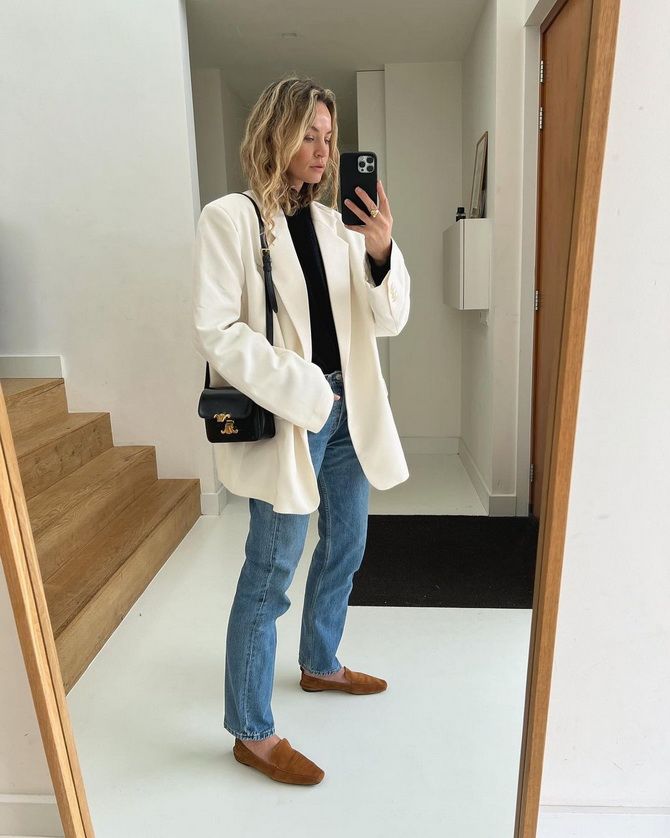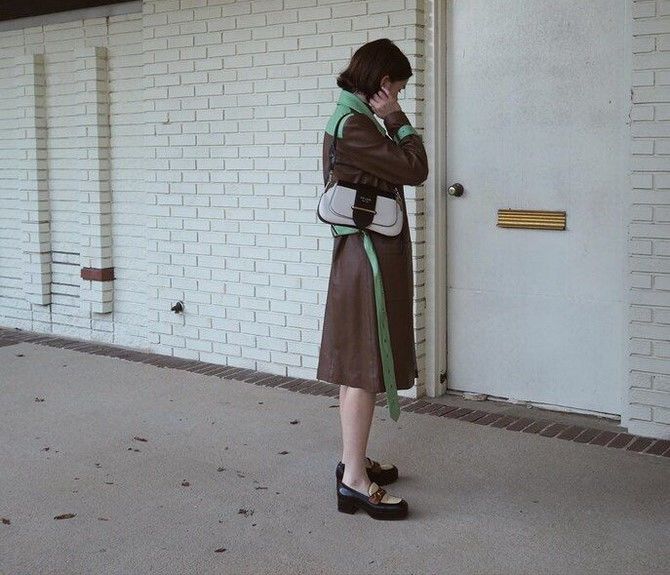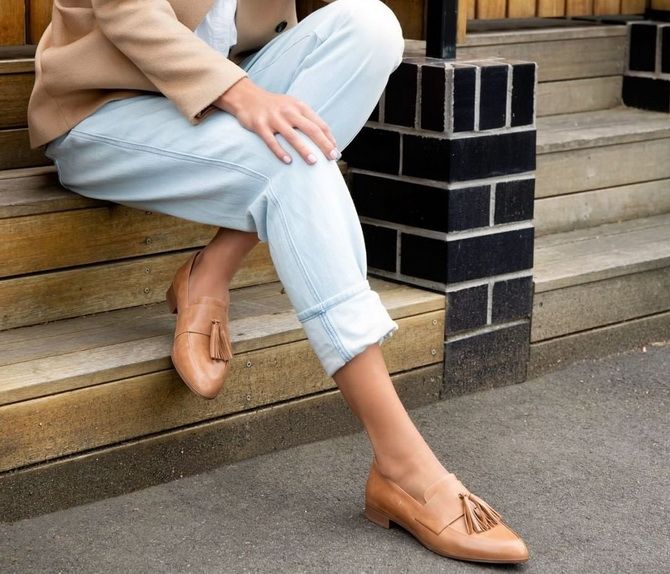 Loafers were the first unisex shoes worn by both men and women, so they are easy to pair with men's wardrobes as well. In 2023, models with thick massive soles will be especially popular. They can be combined with skinny jeans, which are also in trend this year. A pair of black loafers is the perfect accompaniment to this total black ensemble.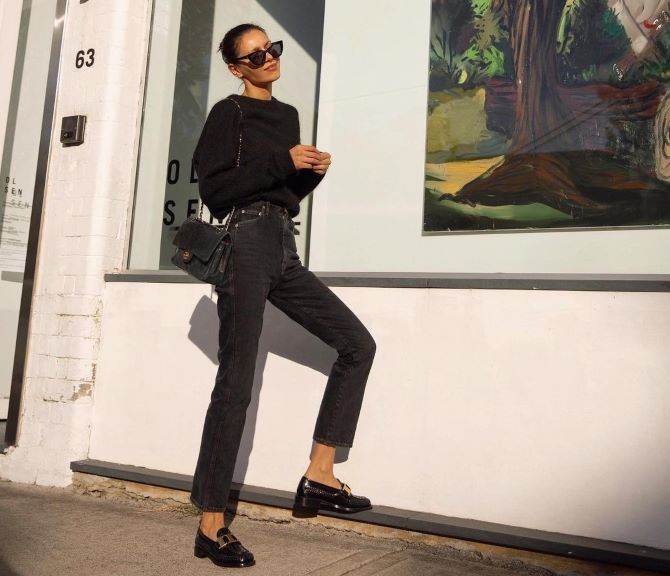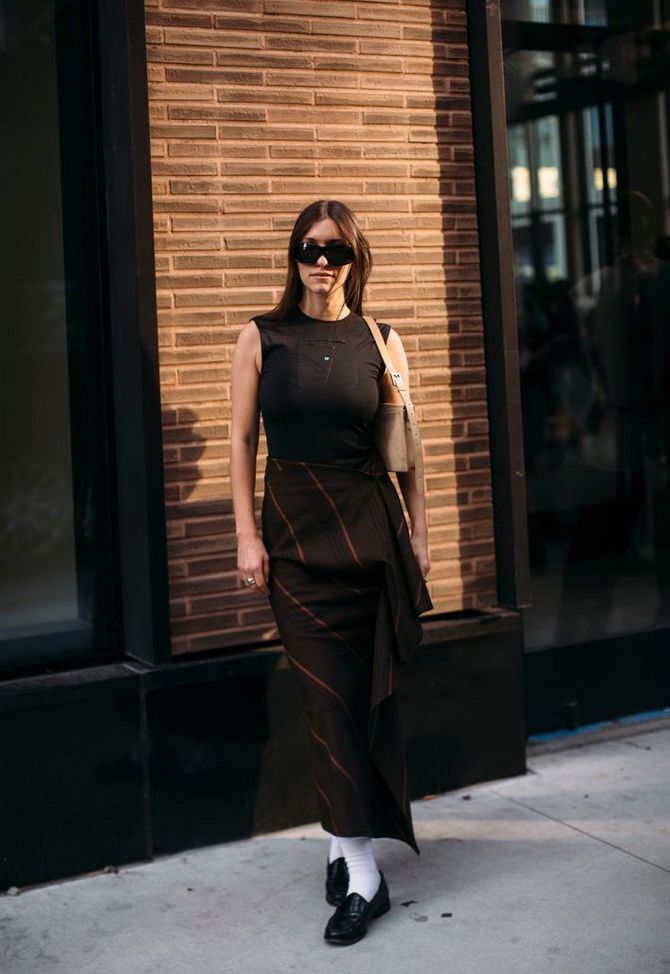 How to combine loafers in images
A very modern way to wear loafers is to pair them with socks. You can wear white, black or even brightly colored socks to add some flair to your look. This combination has the magical ability to transform even the simplest look and provide extra warmth.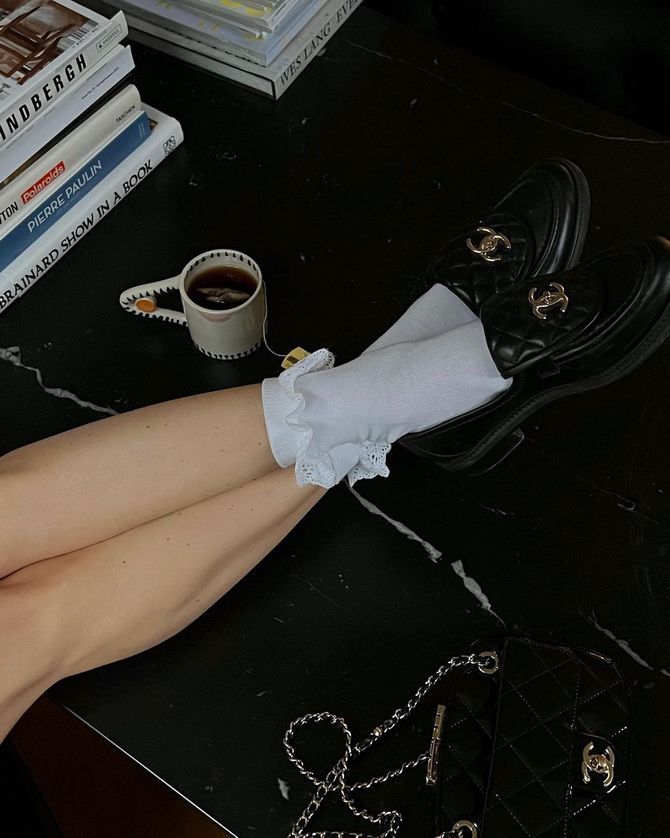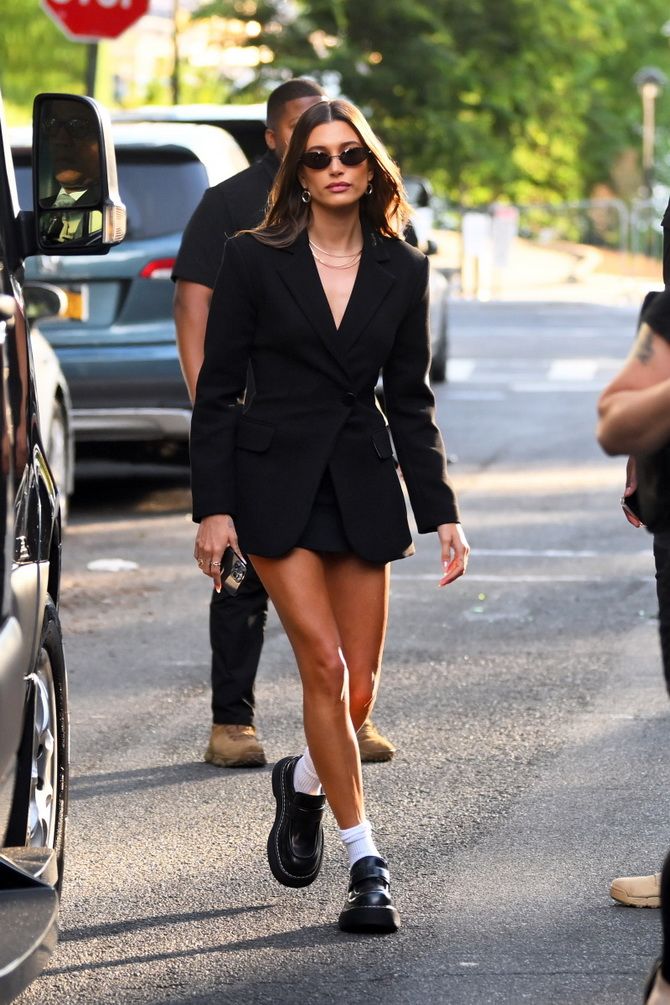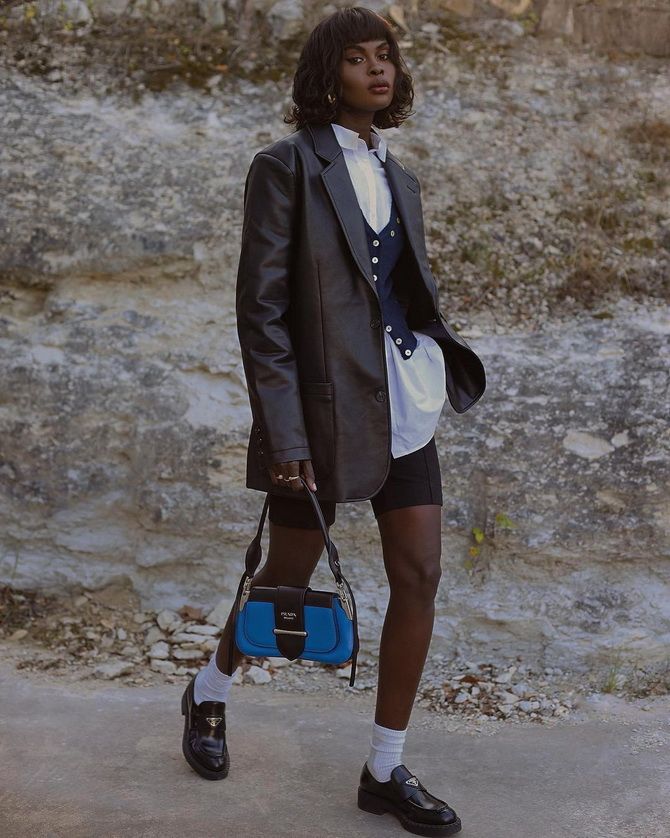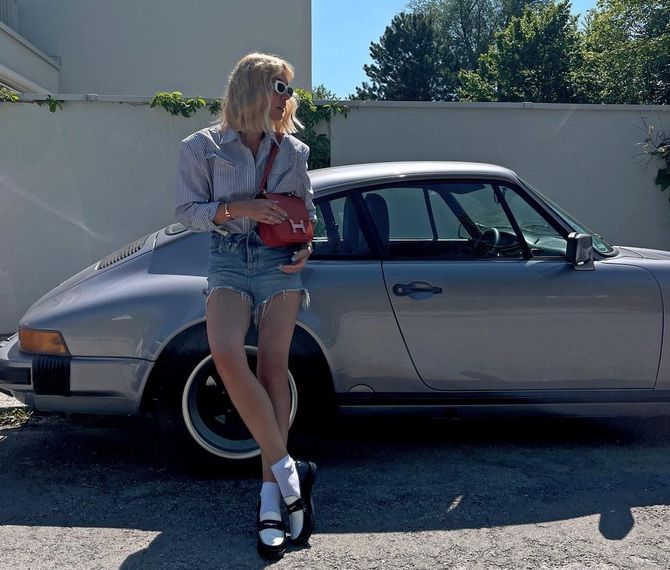 Say "yes" to black and white style and make your look from these two shades. This style is very popular among fashionistas as these colors will never let you down and never look boring. Loafers in black or white will look fantastic in this look that is both modern and classic.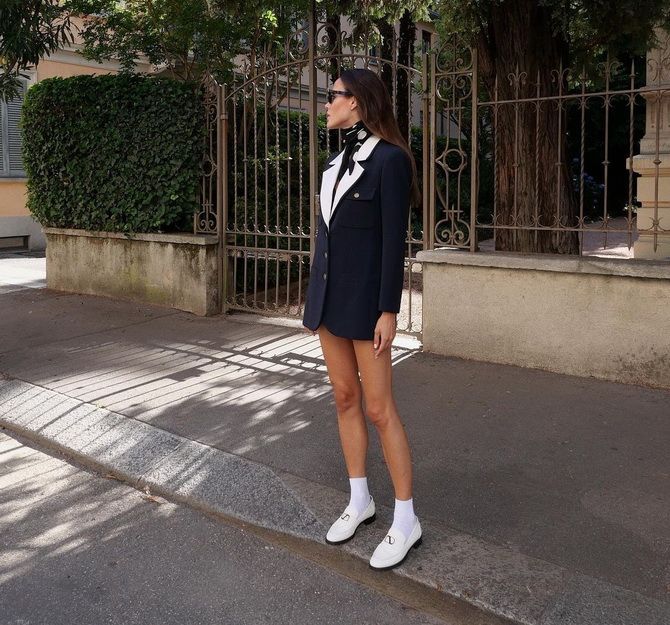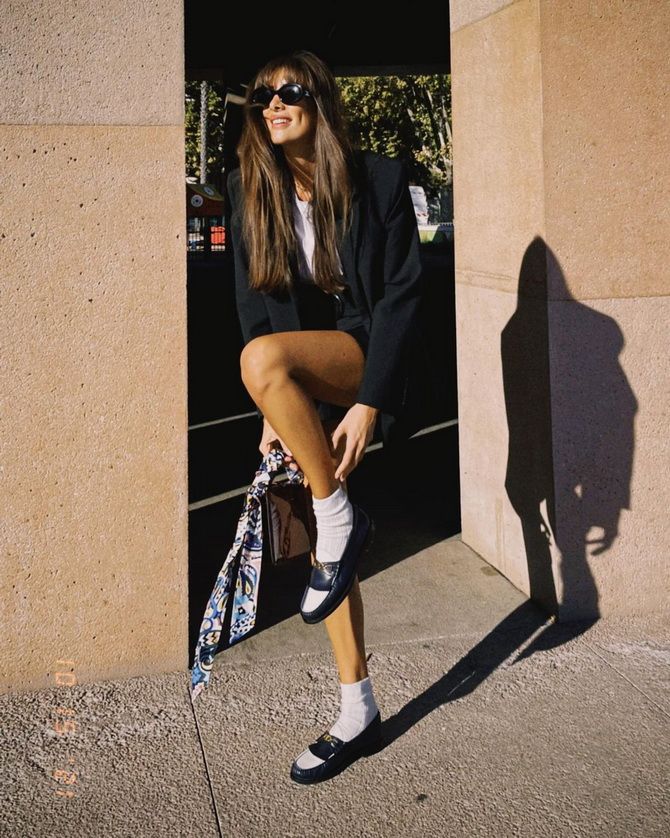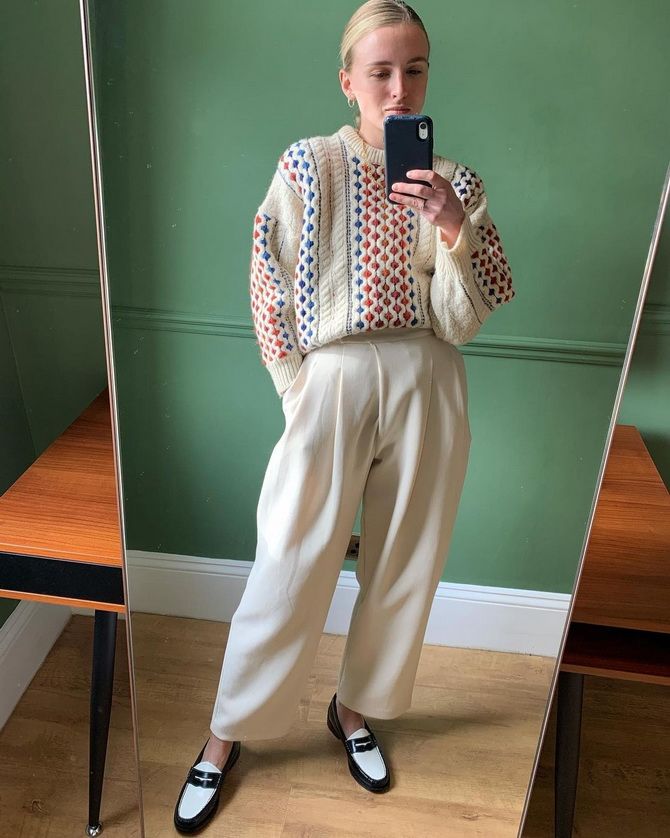 It's easy to create a stylish look by pairing loafers with a dress. For a classic look, choose neutral-colored loafers that pair with other shades of your dress. Complete them with opaque tights, a cardigan, a structured jacket or coat. For a more trendy look, choose loafers in bright colors or prints and combine them with a biker jacket.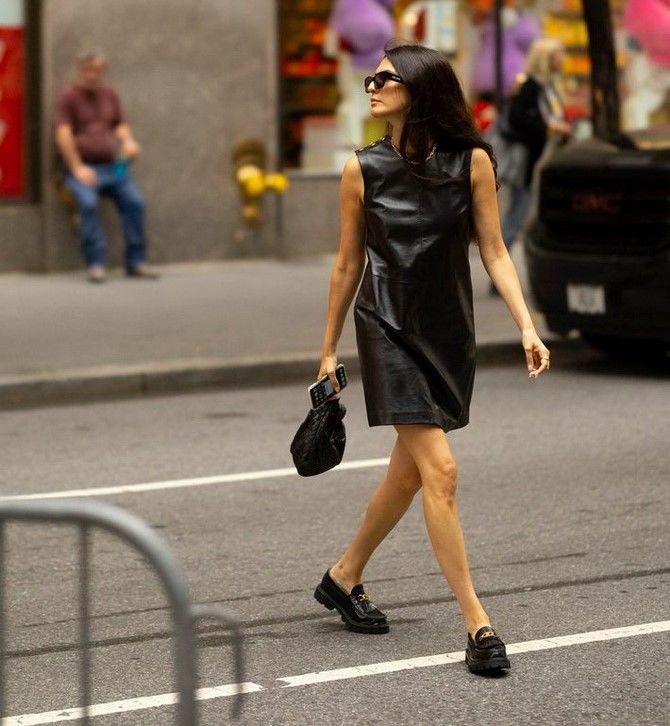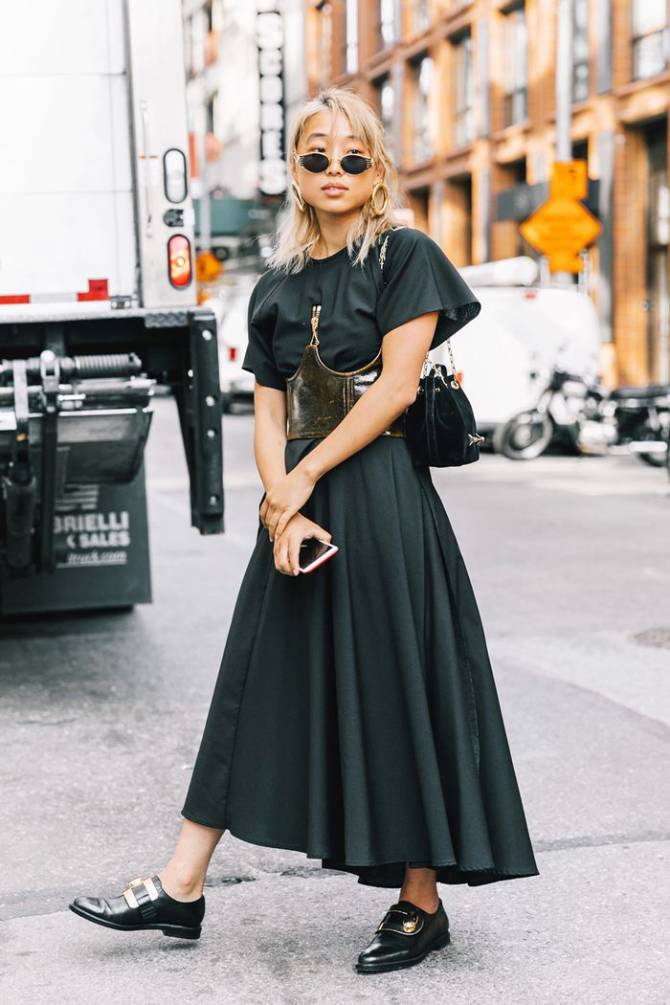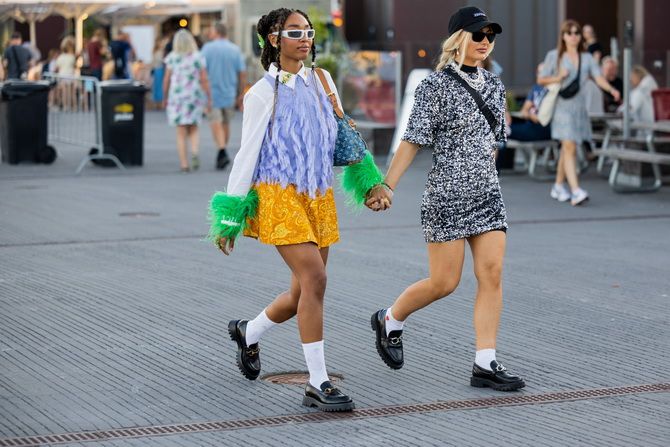 Jeans and loafers make a successful duo, as they both go with almost everything in a woman's wardrobe. For anyone looking for a way to create the ultimate casual yet chic look, look to these two details when choosing an all-day outfit.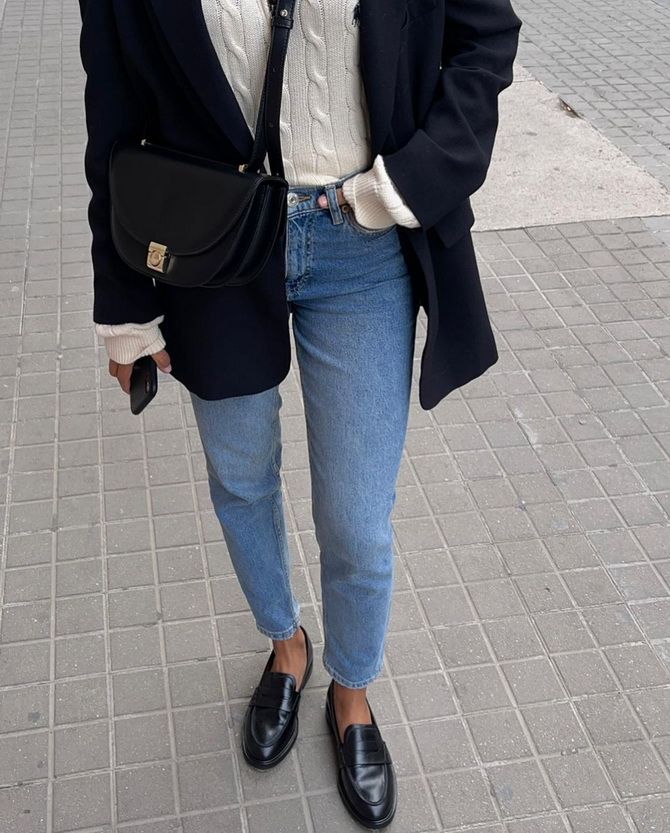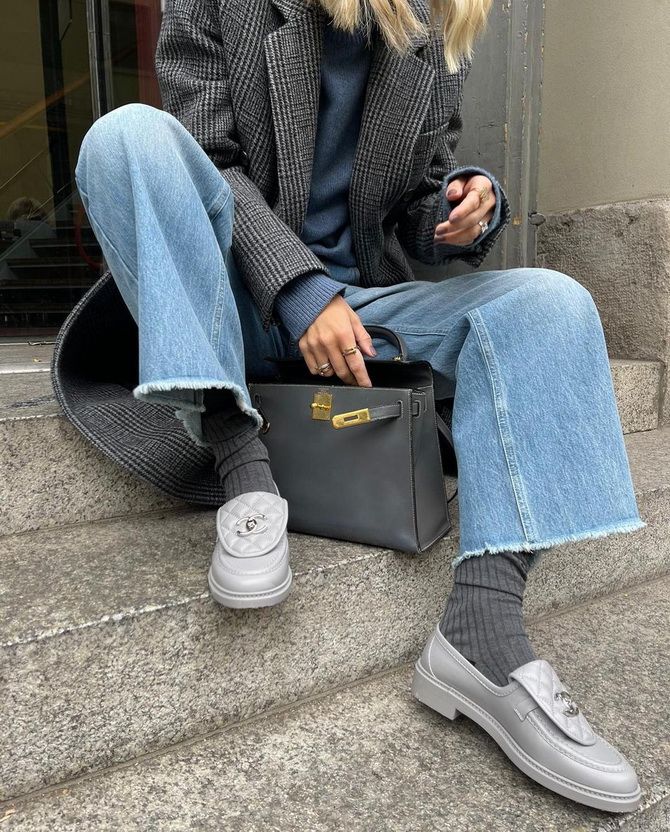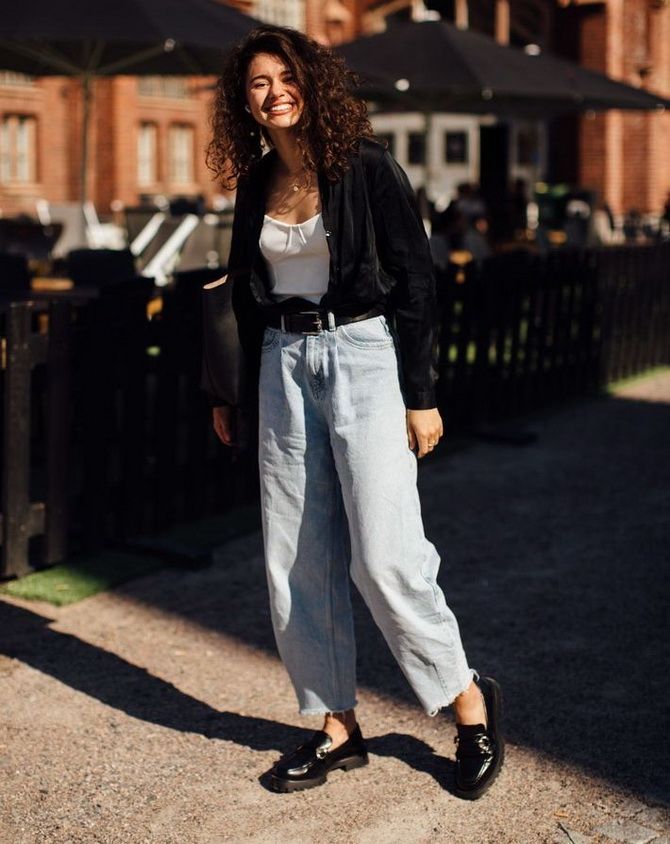 Jackets are an integral part of the autumn wardrobe. Skip the fitted cut and opt for a loose fit below the hip for a more modern look. The pants you choose should not fall below the ankles so as not to hide the loafers. Add a white t-shirt for a casual look.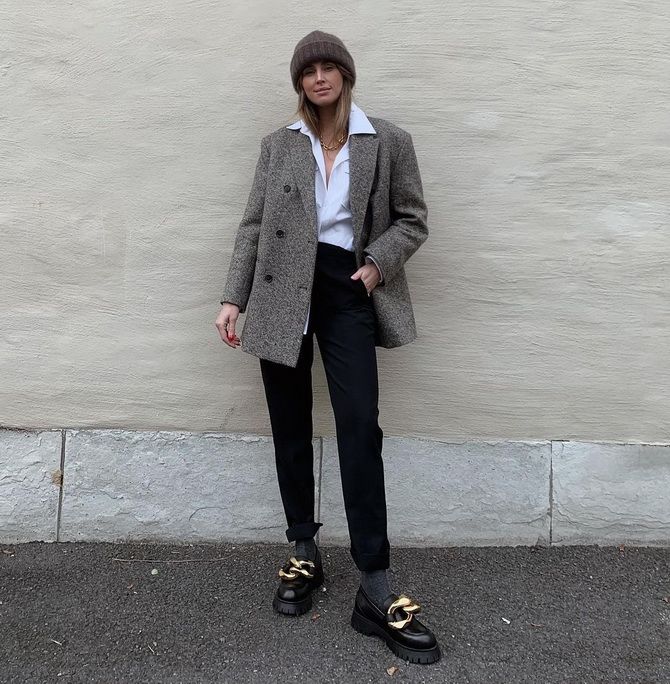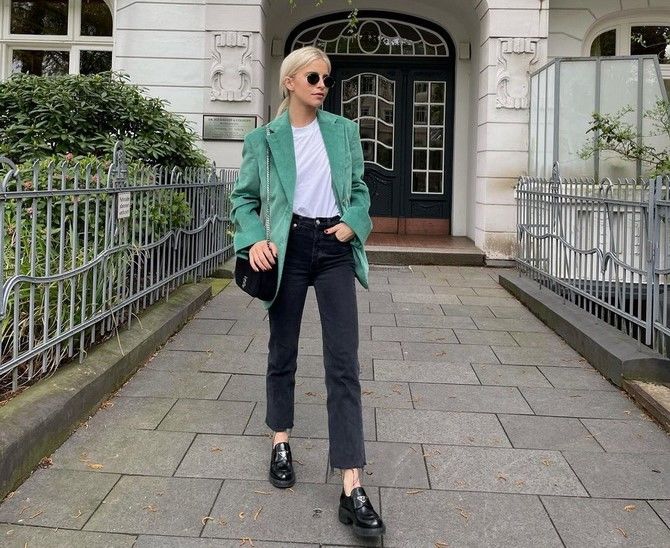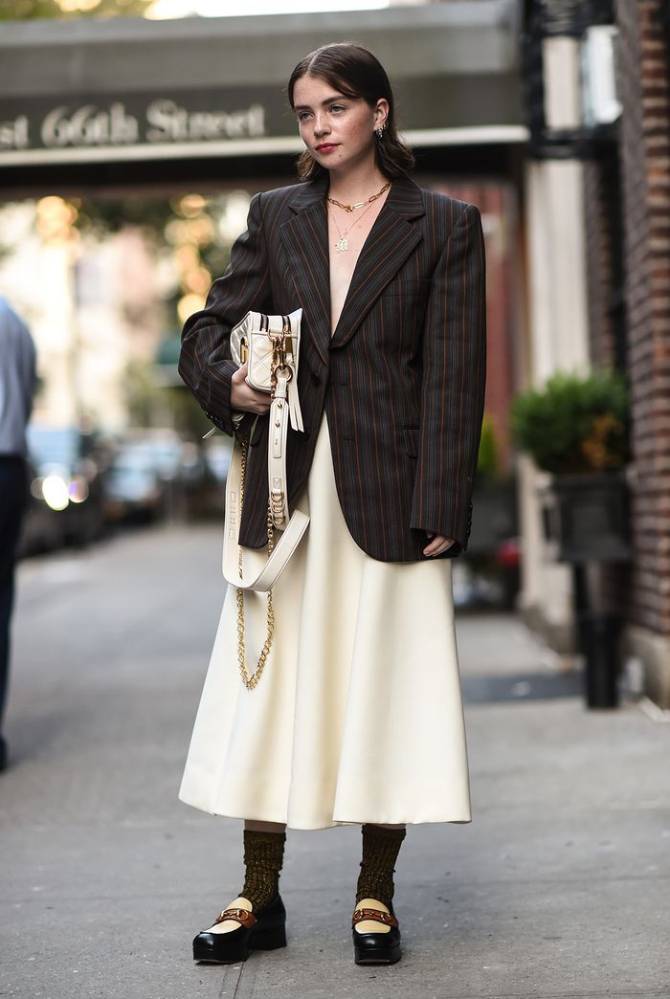 For several seasons now, suits have been the go-to choice for all women, regardless of style. Loafers will help to make a timeless and extremely beautiful combination.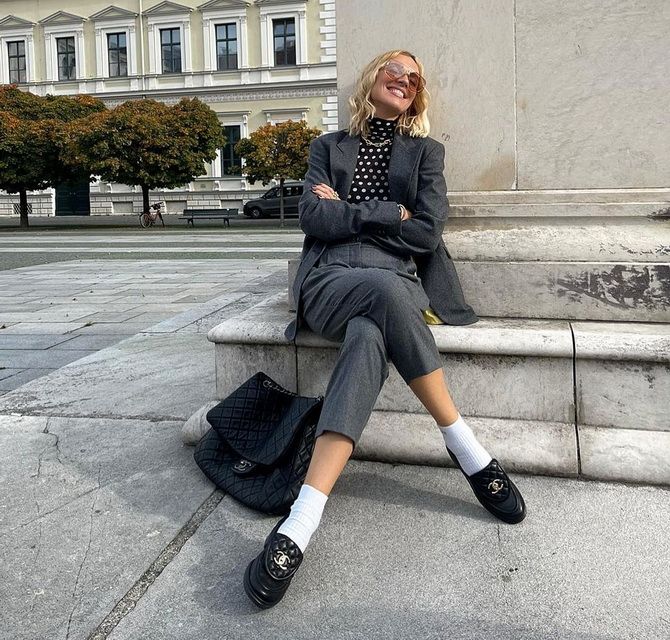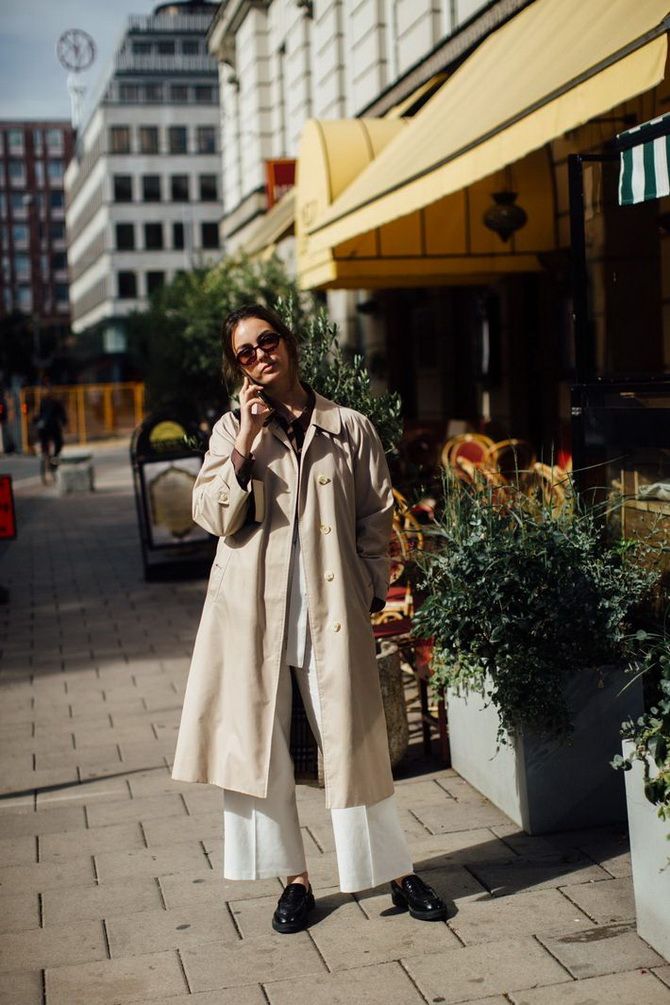 All women want to show their good side at every opportunity. One of the easiest ways is miniskirts. There are many ways to wear them in the fall/spring season too, such as with a turtleneck and an oversized blazer. Complete the look with loafers that will beautifully accentuate your legs.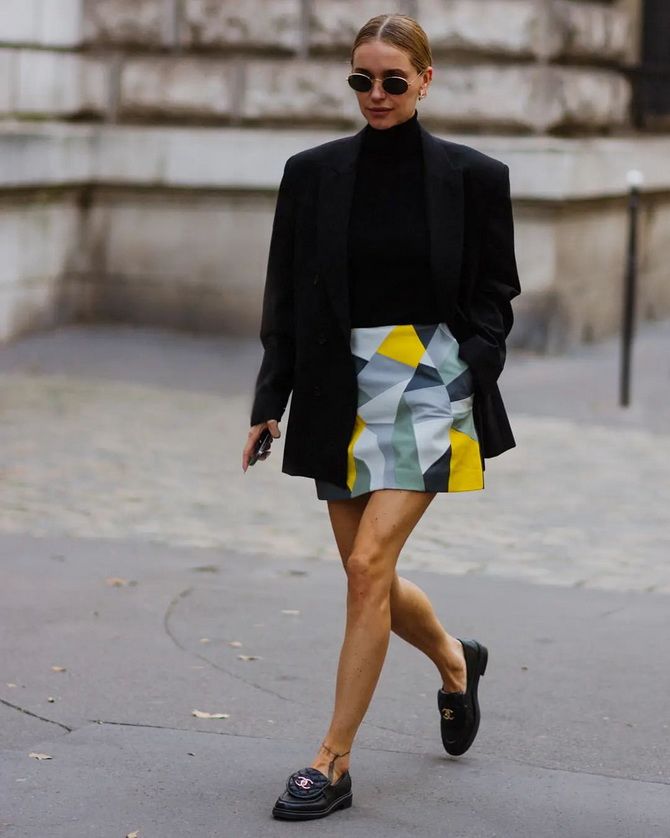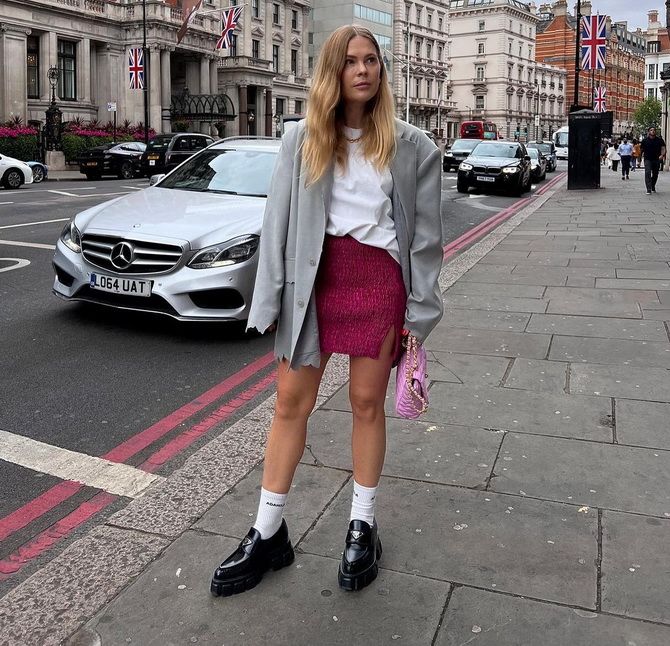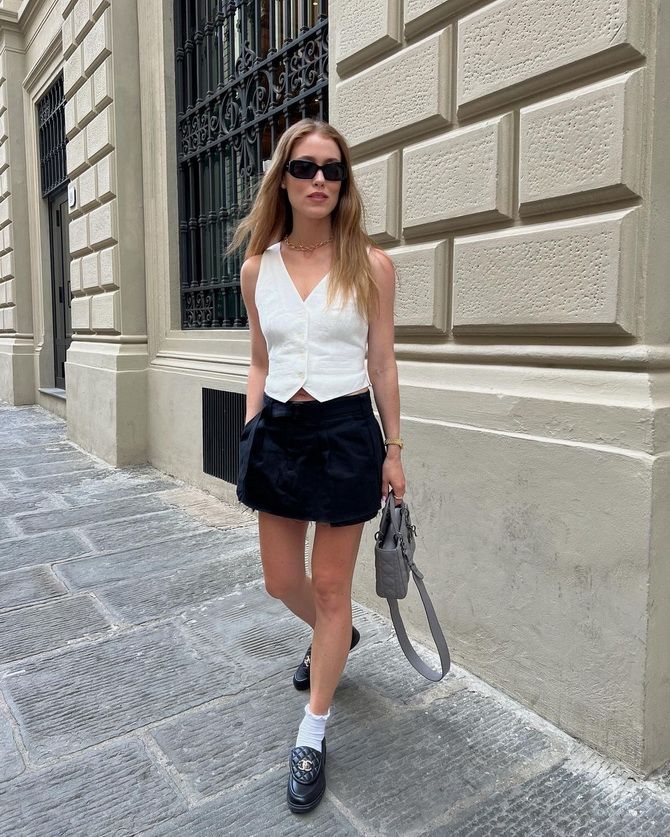 Similar articles / You may like this