The bubble ponytail is one of the most playful hairstyles that can be done for both morning and evening and more glamorous looks. This is an original interpretation of the usual ponytail, which looks beautiful on long hair. It can also be done on medium length hair, starting with a small strand at the crown and gradually adding "bubbles" to the bottom. How to do a bubble ponytail hairstyle step by step – read on Joy-pup.
Bubble tail: step by step master class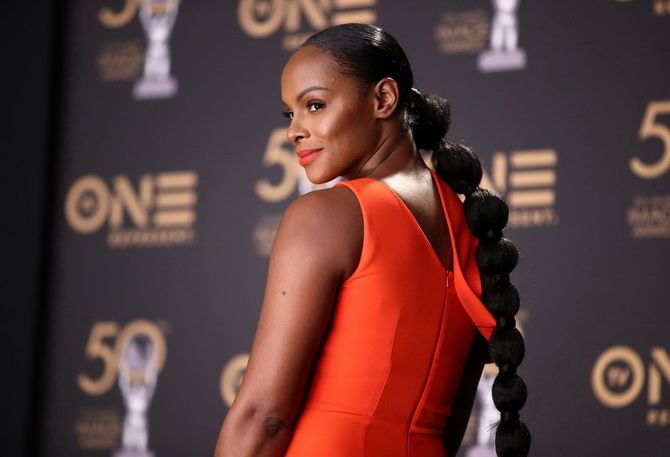 The bubble tail was one of the biggest trends last year and continues to evolve. She will help out in situations if you have unwashed hair, when there are no ideas what hairstyle to do today or there is no time to do it at all. Why is the bubble tail so popular? The trend was set by Hollywood celebrities, fashion bloggers and even Queen Letizia chose her for one of the official exits. This hairstyle is fun and not at all boring like a classic ponytail. Read on for how to make your hair step by step.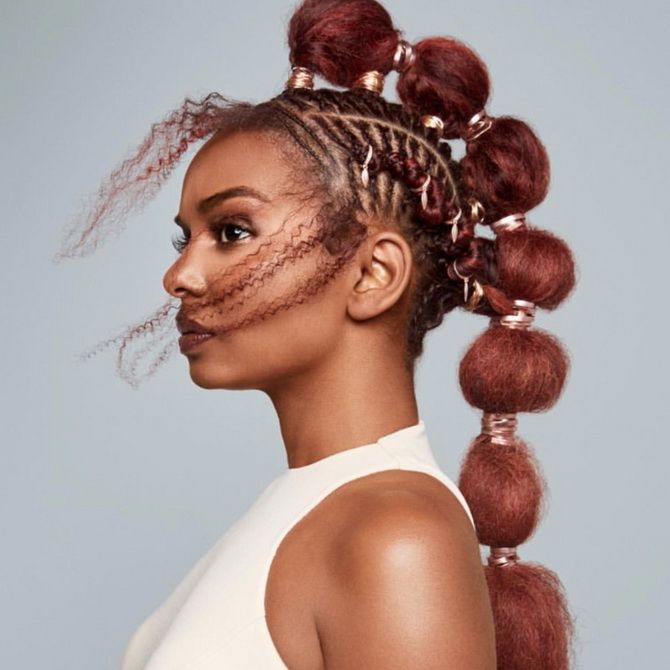 You will need:
comb;
dry shampoo;
large gum;
small elastic bands;
hair spray.
Step 1. Comb your hair well and collect it in a high or medium ponytail, depending on what you like best.
Step 2: Apply only dry shampoo to the ponytail and brush it out for extra dimension and volume. Lightly backcomb your hair for even more volume.
Step 3. Take a transparent rubber band and fasten it a few centimeters below the base of the tail. Gently pull the edges of the created line to form a rounded, bubbled shape. If necessary, you can use the end of a comb to gently create a bubble. Repeat this process for the entire length of the tail.
Step 4. Fix the hairstyle with hairspray.
As you get more advanced with the bubble tail, you can get creative. Add accessories, jewelry, combine the tail with a beautiful weave. To make your hairstyle even more interesting and playful, play with hair accessories. Choose a large elastic band for the base of the bubble ponytail, trendy barrettes on the sides, or a scarf that you can tie around the ponytail. In the hairstyle, the separator between the bubbles is an elastic band, which can be hidden with a bun, as shown in the video above.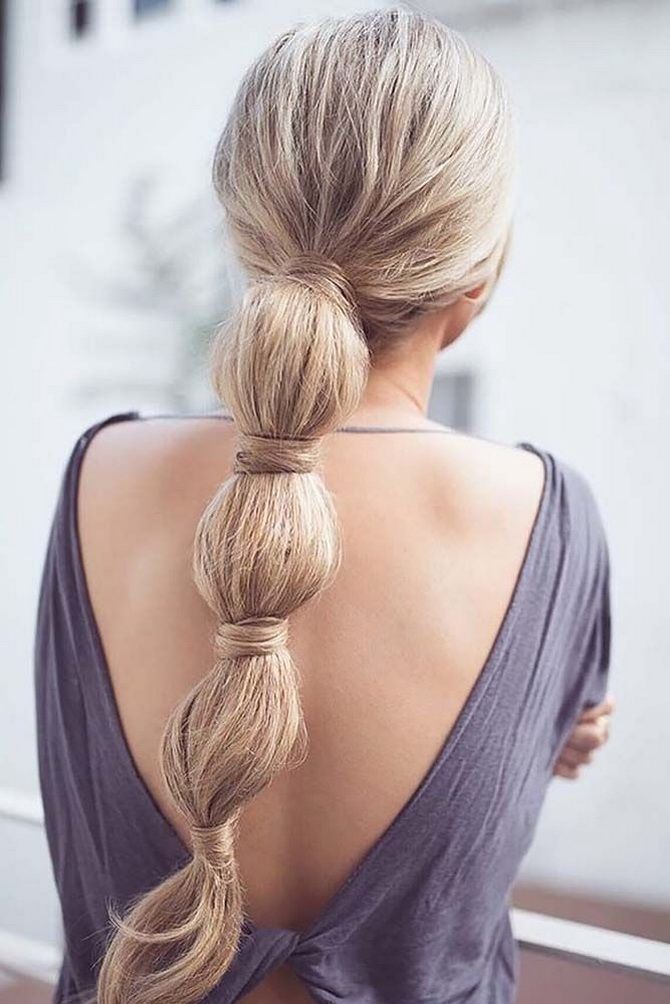 Another super popular way to create a bubble ponytail is to use hair extensions. This method is suitable for owners of short or sparse hair. Secure the fake chignon in the middle of your ponytail with a large elastic band, after that you can start creating bubbles along the length.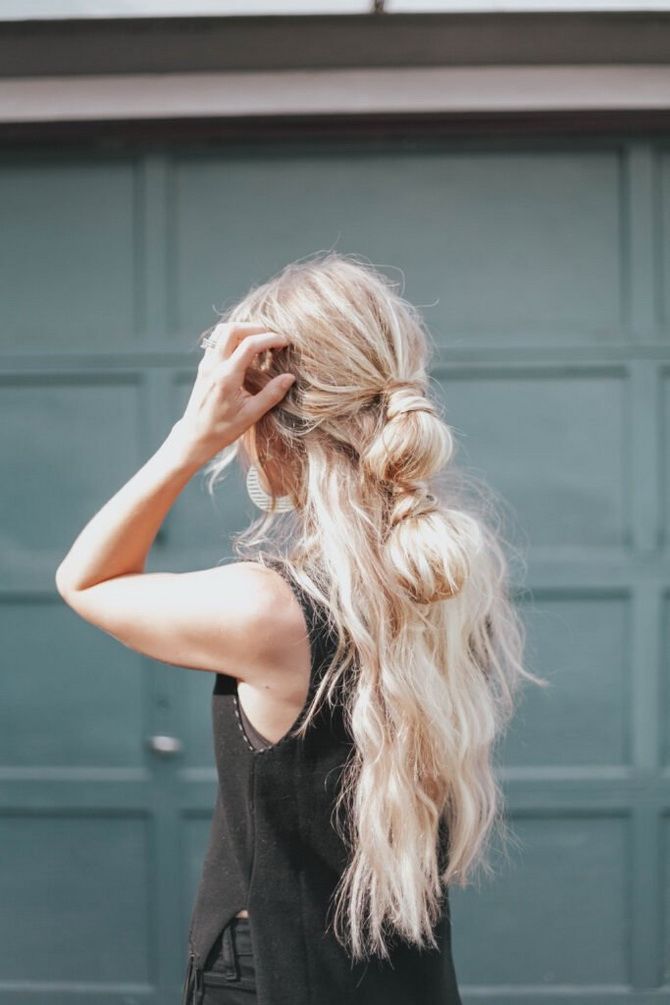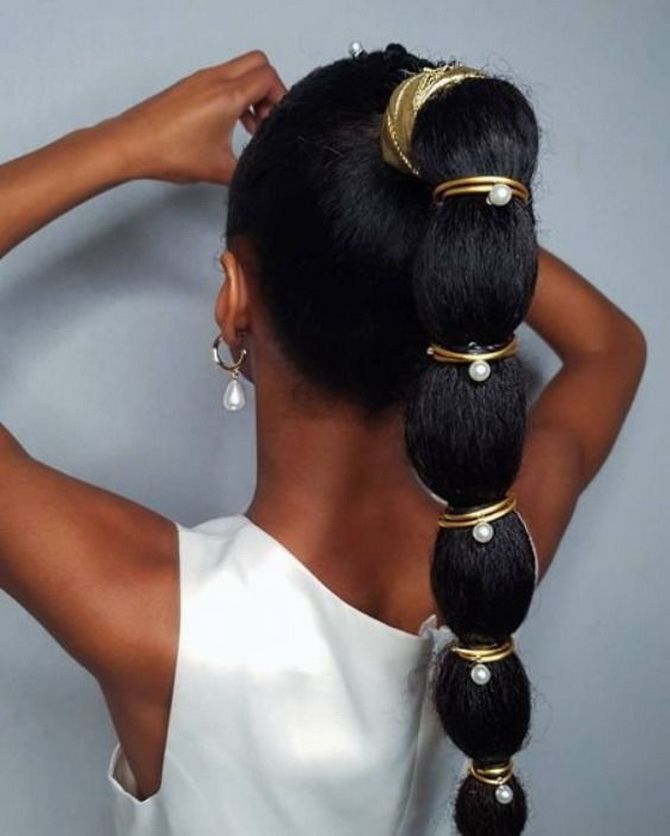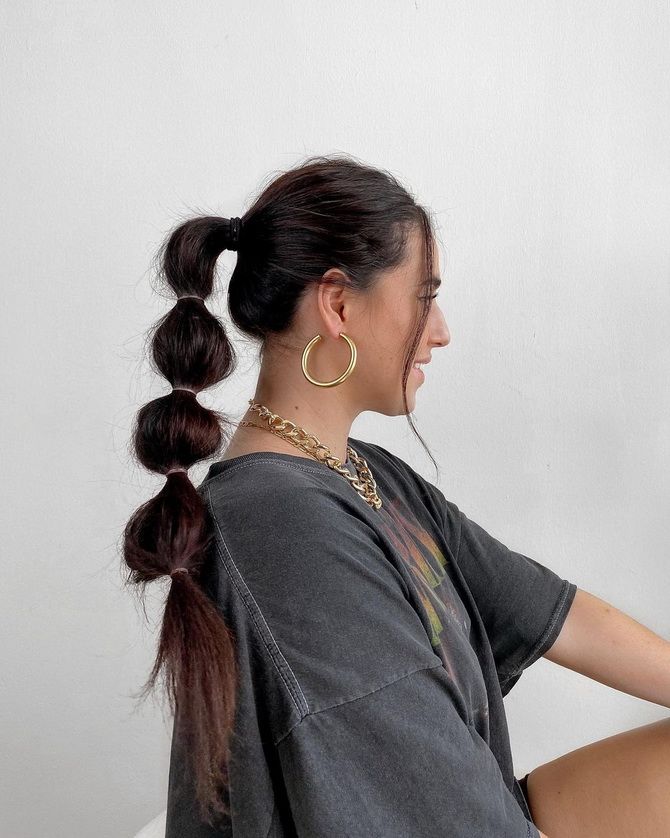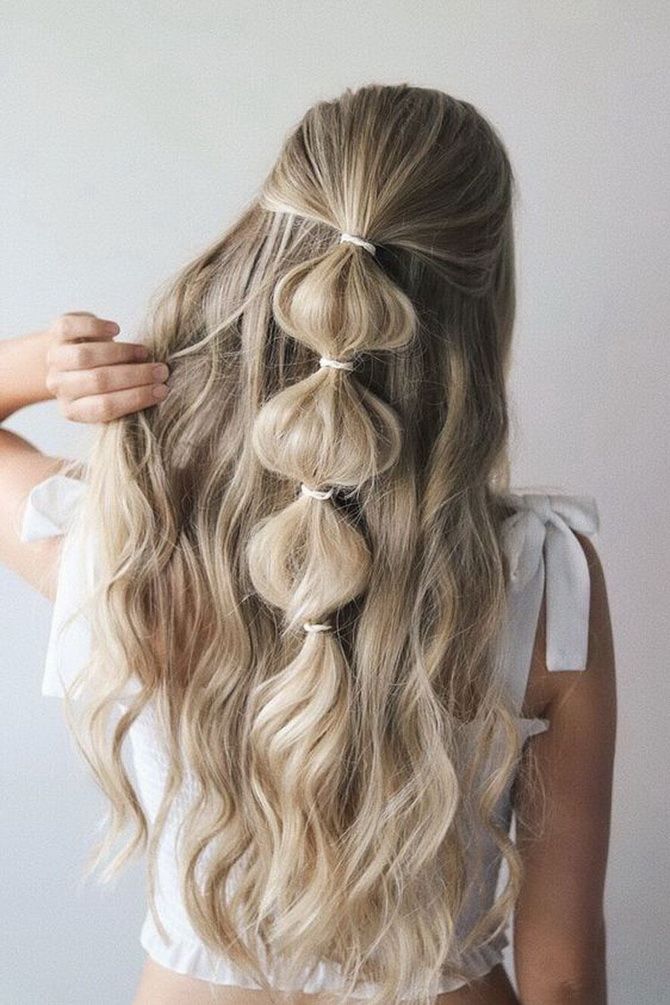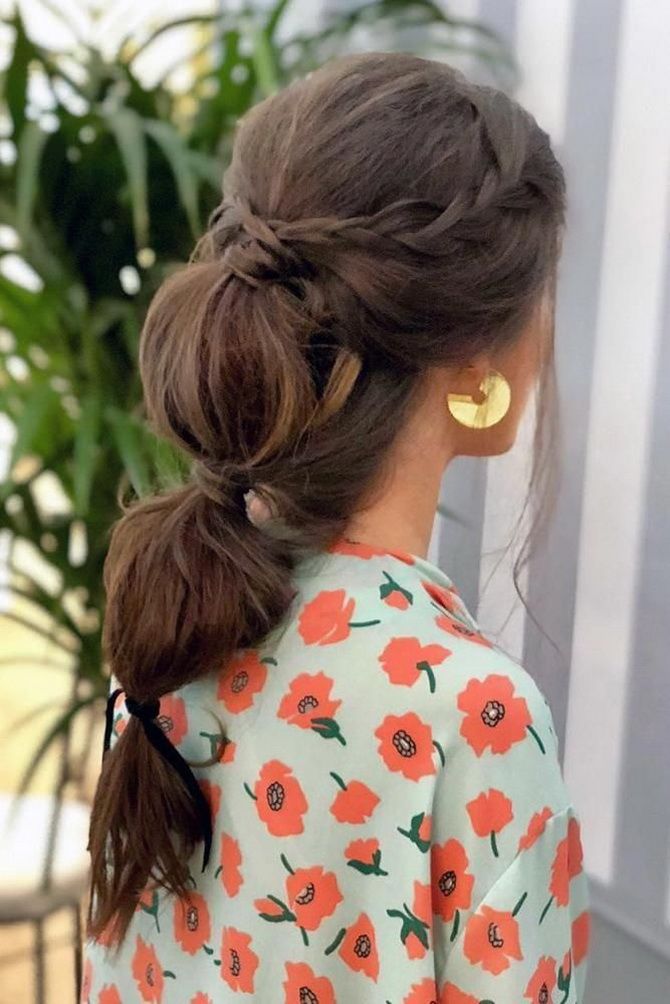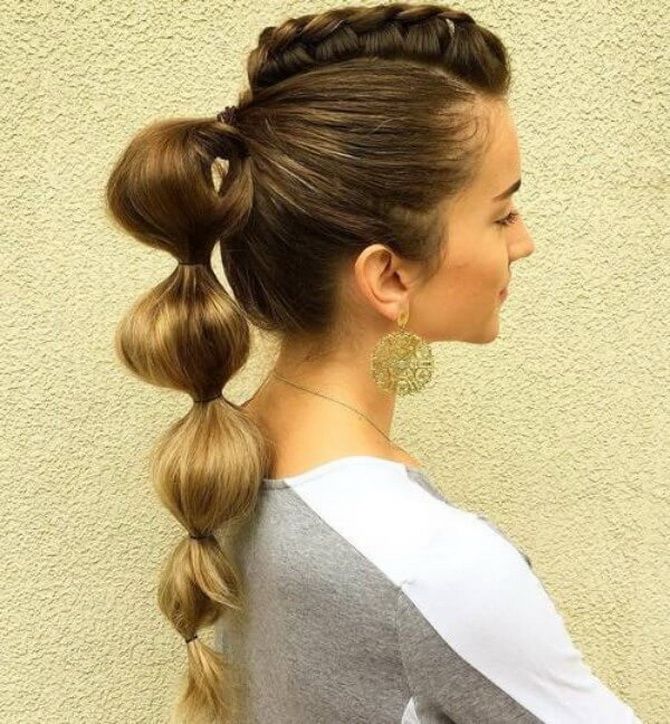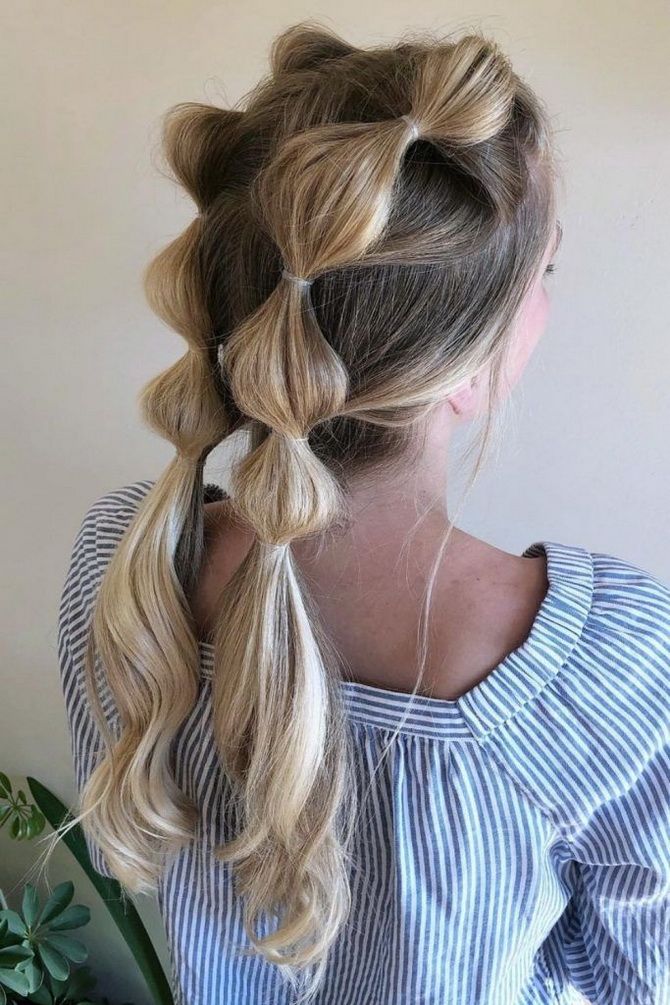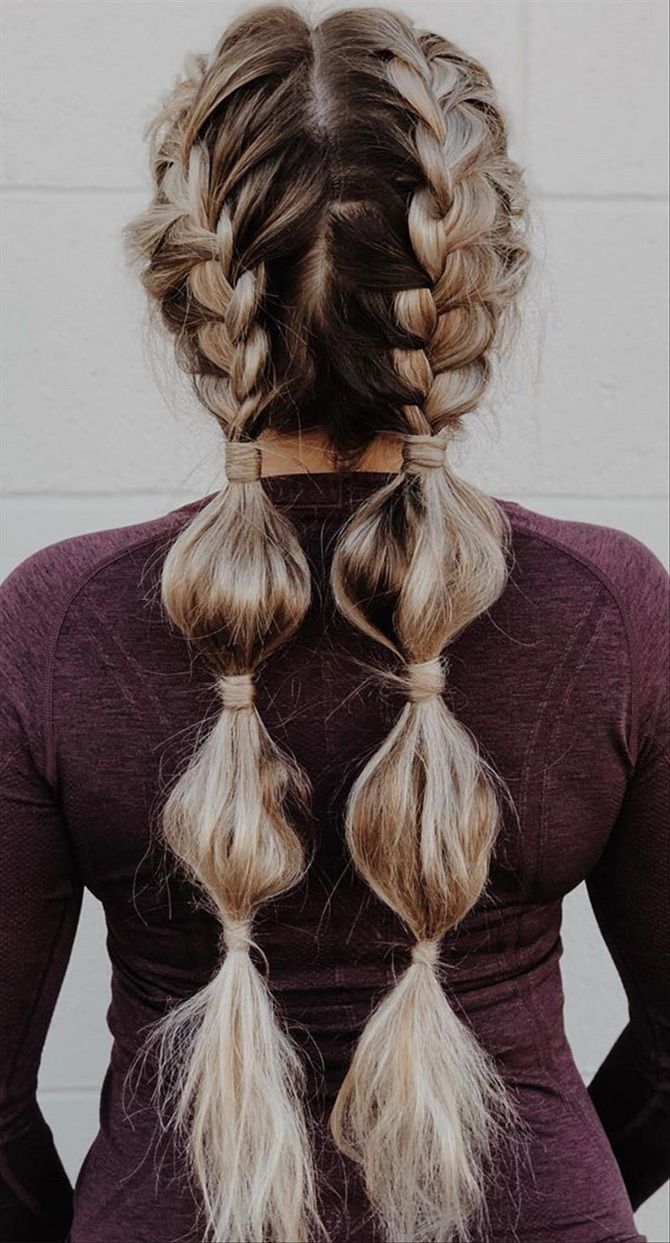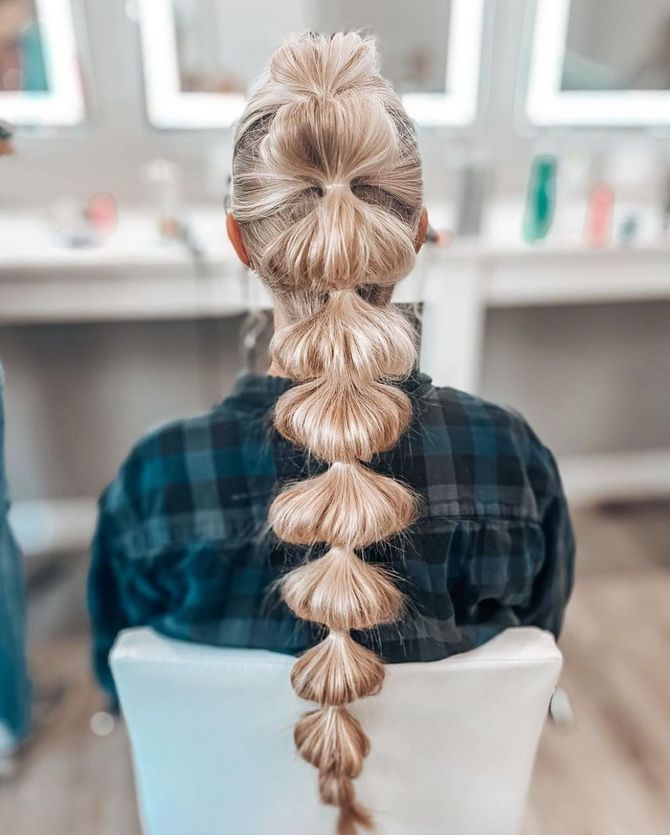 Similar articles / You may like this