Today we will plunge into a mysterious story, which is still shrouded in mysteries and unsolved questions. It will be about the sinister event of 1945, when five children of the Sodder family went missing in the United States, Virginia. Christmas night, December 24, 1945, was the moment that forever changed the lives of George and Jenny Sodder's family. That evening, their house suddenly caught fire, and amidst the fire and fuss of the rescue, five of their ten children disappeared without a trace: Maurice (age 14), Martha (age 12), Louis (age 9), Jenny (age 8) and Betty (age 5). years).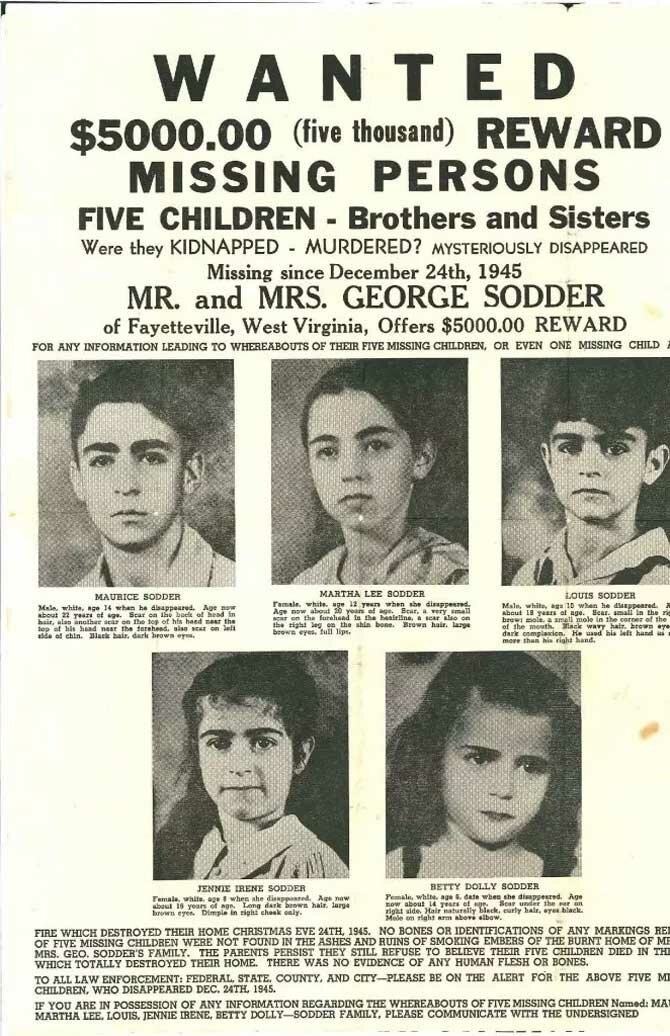 All attempts to find them were in vain, and they were ultimately believed to have perished in the fire. However, a lot has changed since then. During the investigation, it was found that the fire started due to a malfunction in the electrical wiring. However, this raised questions, since George Sodder was an experienced electrician and regularly checked all systems in the house. Moreover, the family stated that on the night of the fire, all electrical appliances in the house were working properly.
George and Jenny did not believe that their children could die in a fire. They drew attention to a number of strange circumstances that happened before the fire. For example, shortly before the tragedy, a certain person warned the family about possible problems with the electrical wiring.
On the day of the fire, on a cloudy morning, Jenny noticed a strange figure on a hill that seemed to be watching their house intently. Shortly after the tragedy, the Sodder family began their own investigation. They were convinced that their children had been kidnapped and that the fire was just a smokescreen to cover up the crime. Rumors about the mafia, which were allegedly connected with their Italian origin, and about possible opponents of George, made the case even more nebulous.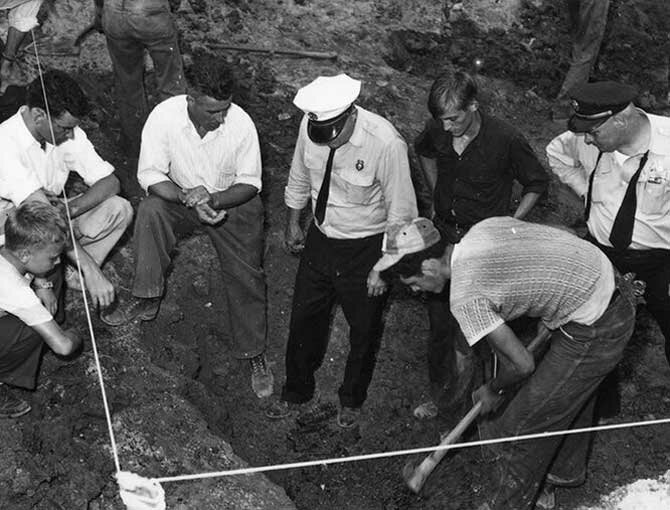 Over the years, the Sodder family continued to search for their children by posting advertisements and hiring private detectives. In 1968, 23 years after they went missing, they received an anonymous letter with a photograph showing a young man who looked like their missing son Louis. Hope revived again, and the family turned to the FBI for help. But, unfortunately, there was no answer.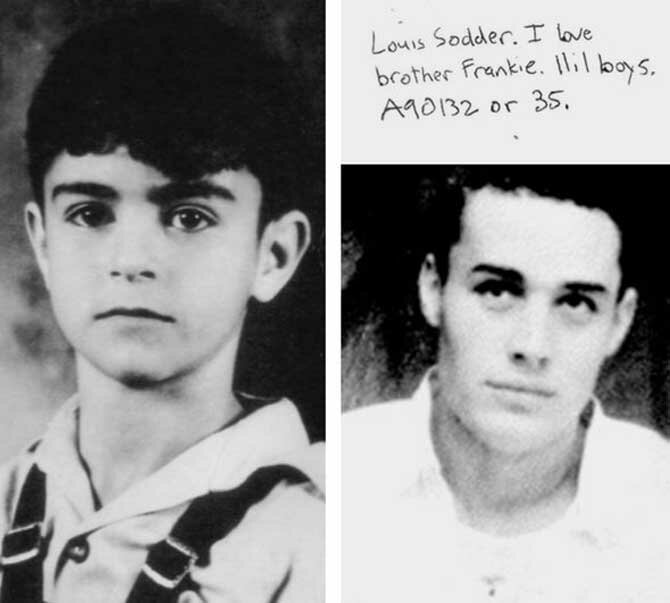 As ever, this case remains one of the most mysterious and unsolved mysteries in US history. Many theories and versions have arisen throughout all these years, but none of them has been able to completely solve this mystery. As a result, the story of the disappearance of the five Sodder children continues to haunt the minds and imaginations of many people around the world.
We will never know what really happened to the Sodder children on that fateful night of Christmas 1945. But one thing we know for sure: their story, shrouded in mysticism and secrets, will continue to arouse interest and give rise to reflection and discussion about what happened to the five children of the Sodder family.
To be continued…