What associations does International Women's Day on March 8th trigger for you? Do you think of mimosa, gifts to all women, Clara Zetkin and Rosa Luxemburg, corporate celebration at work? It turns out that this spring holiday has an extremely interesting and deep history! Moreover, scientists haven't come to a firm conclusionб who to thank for the extra day off in March: New York suffragettes, St. Petersburg textile workers, or… the Jewish queen Esther!
Do you like the holiday of March 8th? Most likely, if you are a fair sex, your answer to this question will be positive. Men have a bit more complicated feelings in this respect. in this regard are a little more difficult. On this long-awaited spring holiday they are required not only paying increased attention to women, but also spending a lot of money. They must congratulate all the women of their family, young and old, and not to forget about their work colleagues. It turns out that even residents of Ancient Rome found themselves in a similar situation! Hard to believe? Let's make a trip to the history of the holiday of March 8th to make sure that it has much deeper roots than it might seem at first glance.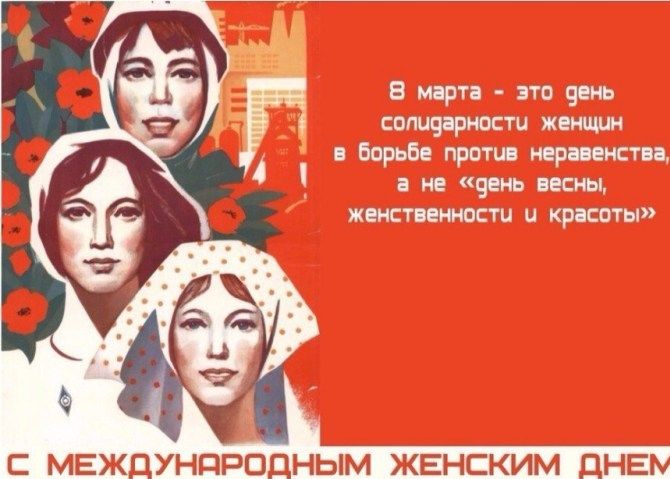 The meaning of March 8th: matrons and slaves of Ancient Rome
Who would have thought, but even in ancient Roman times there was a women's day, and it was celebrated on March 8th! On this day, free-born married Roman women received gifts from their spouses. Family members surrounded them with attention, love and showed respect. Slaves received a day off and gifts from their masters. Matrons dressed up in the best clothes to go to the temple of the hearth goddess Vesta. The heads of the Romans were decorated with fragrant floral wreaths.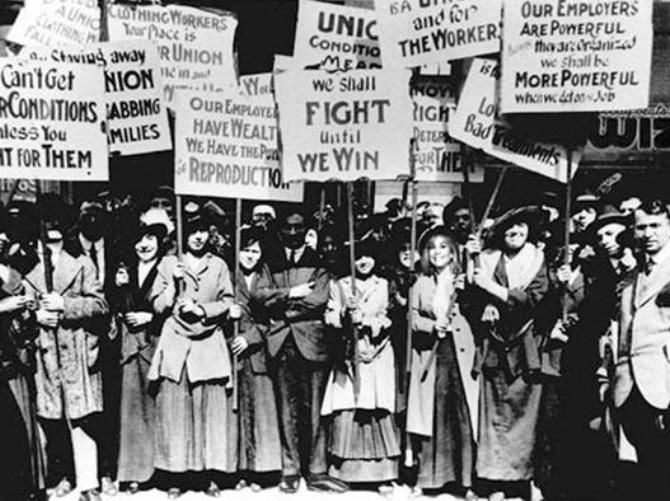 The meaning of the holiday: overseas roots
As we see, the ancient Romans didn't have to prove men that they deserve attention and respect. It never occurred to them that they could walk the streets in protest demanding equal rights and reduction of working hours. Women of the 19th century looked at these things in a completely different way!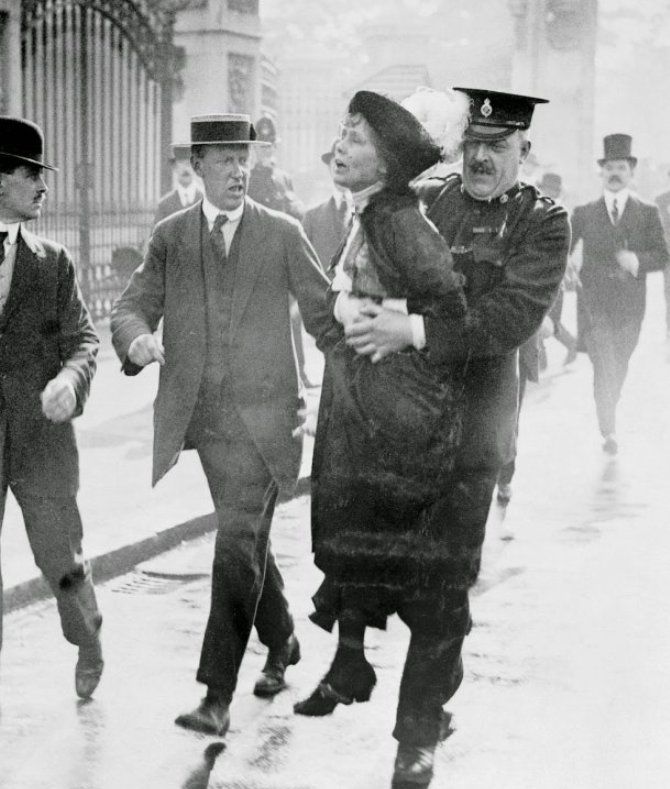 On March 8, 1857, a rally of women took place in New York, which later became known as the "March of Empty Pans". Its participants were mainly American women who worked in the textile industry. They demanded to increase salaries, improve working conditions and adjust the duration of the "workday". As a result one of the first women's trades union appeared in the USA. That is why the day of March 8 was a significant date for the beginning of the struggle for equal rights of the representatives of the fairer sex.
Half a century has passed as women of the Big Apple started talking about freedom and equality again. In 1908, 15,000 women gathered for a rally. They had the same requirements as their "predecessors", but added one more, the right to vote in an election. The Socialist Party of America announced a new holiday – National Women's Day. In truth, it was celebrated on the last Sunday of February, and not on March 8.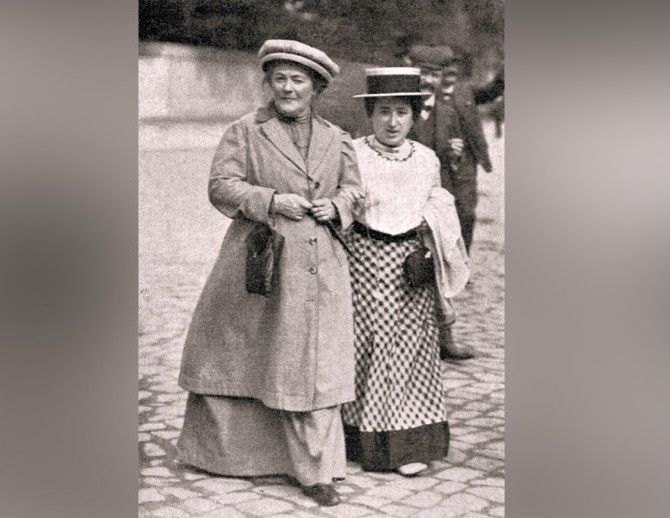 What meaning does March 8th holiday have? Socialist version
Women also actively stood on their rights at the beginning of the twentieth century in Europe. The Eighth Congress of the Second International took place in Copenhagen in 1910. The Second International Conference of Socialist Women became a part of this event. There Communist Klara Zetkin from Germany came up with a considered proposal for International Women's Day.
It was expected that on this day women would be able to take to the streets to remind society of the civil rights and freedoms of the "softer sex". A couple of years passed, and the initiative of Mrs. Zetkin elicited a response from Denmark, Austria, Switzerland, and Russia. So women got their personal holiday. Its full name was: "International Day of Solidarity of Working Women in the Struggle for Economic, Social and Political Equality."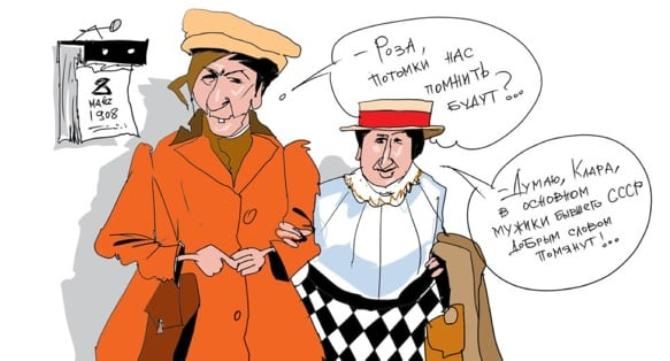 It is interesting! According to one version, Klara Zetkin, being a Jew, dated March 8th to the Jewish holiday of Purim. The Persian king Xerxes had a beloved wife, Esther. A wise woman, gifted with charisma and persuasion skills, managed to persuade an authoritative husband not to kill Jews, but to deal with their enemies. This event occurred on 13th Arda (floating date, ending at the end of February – beginning of March). Jews celebrate Purim in memory of their fellow tribesman and victory over enemies. In 1910, Purim was celebrated on March 8. Was it a coincidence? Maybe! Another version suggests that Klara Zetkin wanted to "perpetuate" her own birthday or day … when she lost innocence! The first guess didn't match because the revolutionary was born on July 5, 1857, but the information about the day when she lost her virginity didn't remain.
Meaning March 8: how was it in the USSR?
This story is quite complicated. On February 23 (old style) 1917, women who worked in textile factories took to the streets of St. Petersburg. They, like the New York colleagues back in 1857, demanded equality with men and… bread. Women's rallies provoked riots that caused the February Revolution.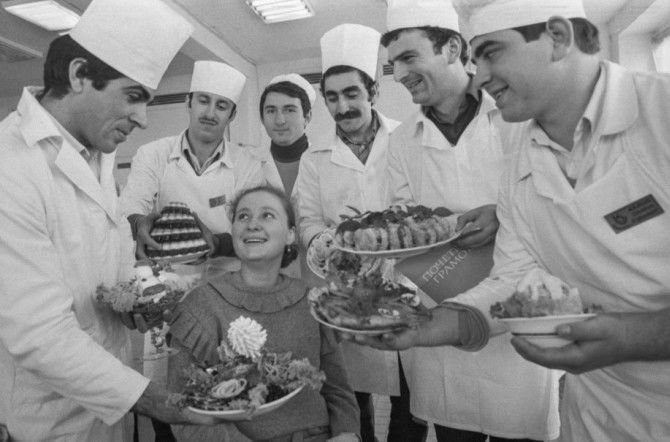 In 1921, International Women's Day was associated with the February events of 1917. And what does it have to do with March 8, you will ask. This is February 23, only in a new style! Since 1965, the holiday has become an official day off, when women could relax from any household chores, received gifts from male members of the family or work colleagues, enjoyed compliments and attention.
The significance of March 8 today and celebration under the auspices of the UN
March 8 was recognized as a holiday at a high international level relatively recently. The UN proclaimed the International Decade for Women in 1975. Within this project, the United Nations proposed that any events related to the protection of women's rights should be held on March 8, International Women's Day.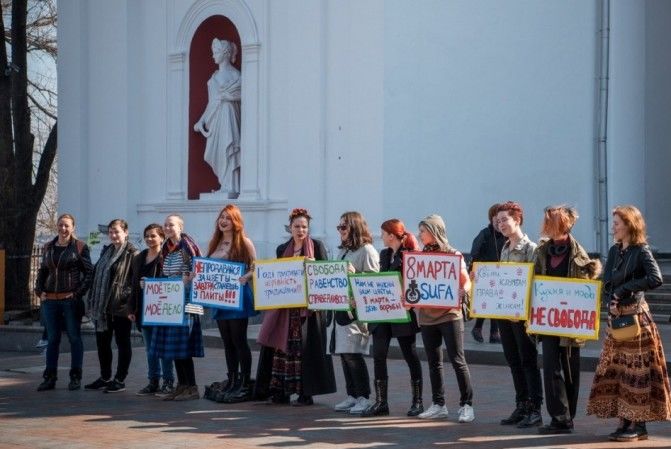 After the fall of the Soviet Union March 8th started to change its meaning gradually. Instead of a worry-free spring holiday, this day is gradually turning into an occasion for protests.
Various human rights and feminist organizations hold different rallies dedicated to the struggle for the equal rights, freedom and security of modern women.
Did you know that International Women's Day is an official holiday in many countries around the world? It is celebrated in Azerbaijan, Belarus, Georgia, Kazakhstan, Kyrgyzstan, Moldova, Tajikistan, Turkmenistan, Russia, Angola, Burkina Faso, the Republic of Congo, Uganda, Vietnam, North Korea, Cambodia, China, Laos, Mongolia, Nepal and Macedonia.
NOT March 8th, but Women's Day: an alternative holiday
For those who for some reason are disturbed by International Women's Day, but still want to honor women, there is a wonderful holiday – Mother's Day. It is dedicated to mothers and expecting mothers. In our opinion, every woman deserves attention, a little girl, a potential mother, or a childless aged woman, who gives warmth and love to others. This holiday is popular all over the world, but people celebrate it on different days. In most countries it's the last Sunday of May. On this day people present gifts and flowers to mothers in Belgium, Germany, Denmark, Italy, Malta, Cyprus, Ukraine, Finland, Estonia, Turkey, Brazil, USA, Australia, Japan.
Mother's Day is also celebrated in Russia, Egypt, Belarus, Georgia, Armenia, Kazakhstan, Kyrgyzstan, Great Britain, Greece, Poland, Sweden, France, Serbia, Spain, Portugal, Lithuania, and the Philippines. However, in each of these countries the holiday has different dates.
Similar articles / You may like this