2022 flew by at an incredible speed, and it's time to take stock of the best films. During this period, many truly innovative films and the work of talented directors were presented. It was a year when filmmakers spent gigantic budgets on the most exciting things. We at Joy-pup have compiled a list of the most interesting and entertaining films of 2022 that have gained popularity among viewers.
Black Panther: Wakanda Forever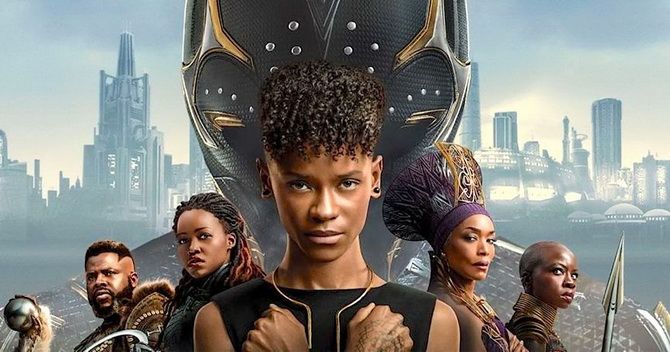 After the death of King T'Challa from illness, Wakanda is under pressure from other countries that are hunting for vibranium. Queen Ramonda, Princess Shuri, Okoye, M'Baku stand up to protect their country.
Glass Onion: A Knives Out Mystery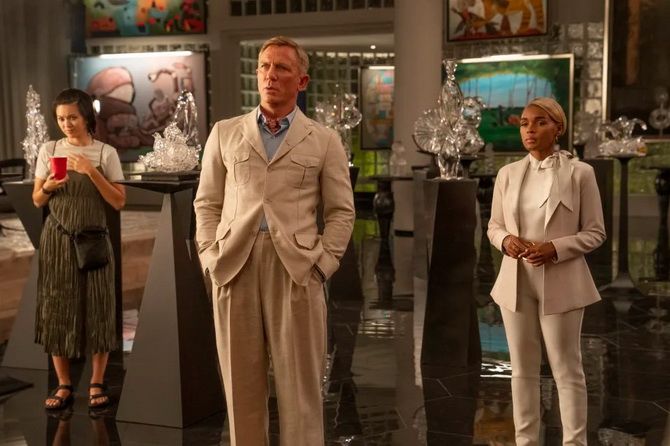 We'll see Daniel Craig again as Detective Benoit Blanc, who won the hearts of viewers in 2019's Knives Out. The long-awaited sequel will feature a fresh, curious puzzle and a new all-star ensemble. On a remote private island, a group of wealthy friends gather for a party with a deadly idea of fun. The plot begins when an eccentric billionaire invites friends to his home on a Greek island to play a mysterious game of murder. Detective Blanc has to solve a new crime among magnificent landscapes and high-tech interiors.
Fantastic Beasts: The Secrets of Dumbledore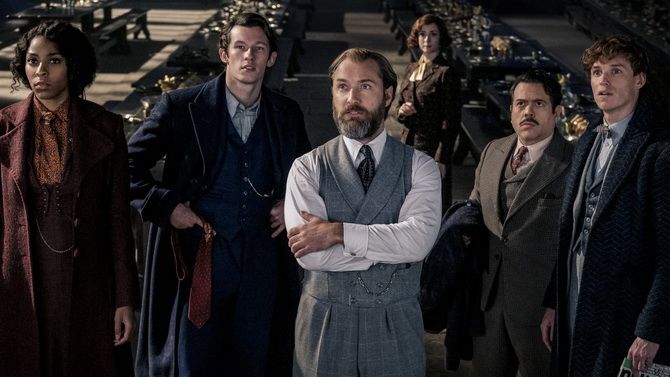 Albus Dumbledore, the future headmaster of Hogwarts, learns that the evil wizard Gellert Grindelwald wants to enslave the entire mystical world. It is not easy to confront a powerful enemy alone. Therefore, Albus gathers a team of magicians who should help him in the fight against his sworn enemy.
Don't Worry Darling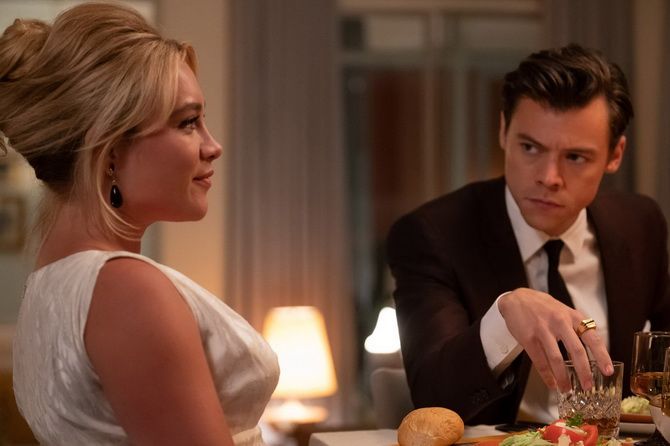 The film is about Jack and Alice, a young couple who live in an idyllic California town. Every day, the men in the city leave their wives behind and go to work on the mysterious Victory Project. At that time, women spend their days drinking, gossiping, shopping and taking care of the house. Everything is going perfect for Alice, until a tragic event forces her to question what Project Victory really is.
Avatar: The Way of Water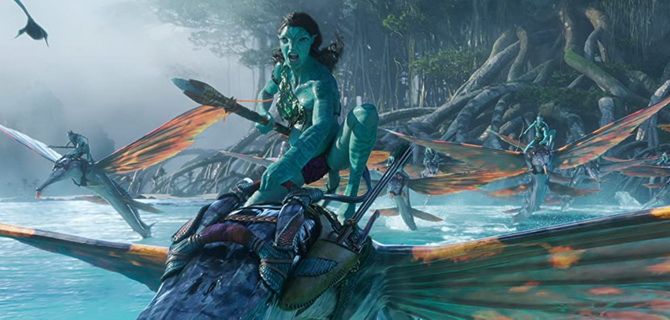 After 13 years of waiting, viewers can once again enjoy the fantastic landscapes of Pandora and immerse themselves in a stunning, underwater and surreal world. Jake Sully and Neytiri have created a big, happy family and live in harmony with nature. However, their planet is being invaded by people who want to colonize it, and Jake comes to its defense.
The Batman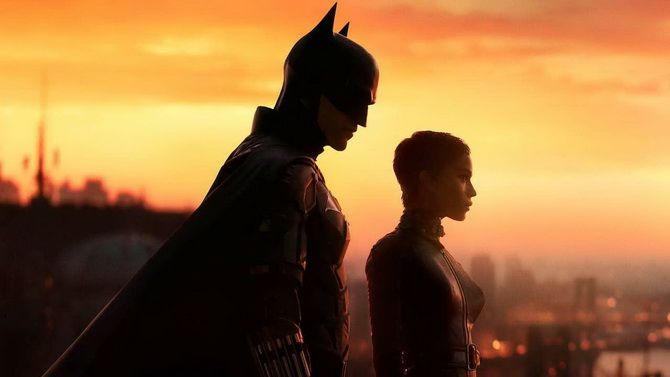 Gotham has been gripped by a wave of crime that has made residents afraid to leave their homes. In the name of saving the townspeople, a vigilante in a Batman mask has appeared in the city and is administering his own justice. Behind the mask is one of the richest people in Gotham – millionaire Bruce Wayne. When the murders of important officials began in the city, he investigates with the police and finds himself in the darkest corners of Gotham.
Everything Everywhere All At Once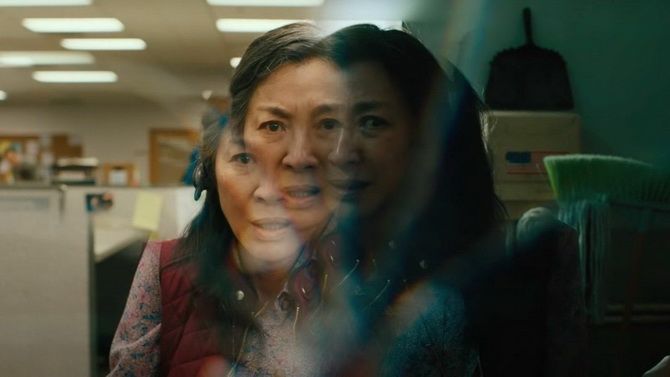 The film is about a jaded Chinese-American woman, Evelyn Wang, who owns an old laundromat and tries to keep the business afloat. Evelyn then finds herself in a series of alternate realities that give her skills and the chance to experience many different lives. She must use her newfound abilities to fight the evils and dangers that inhabit the multiverse. In parallel with this, she is trying to save the world, her marriage and her family.
Death on the Nile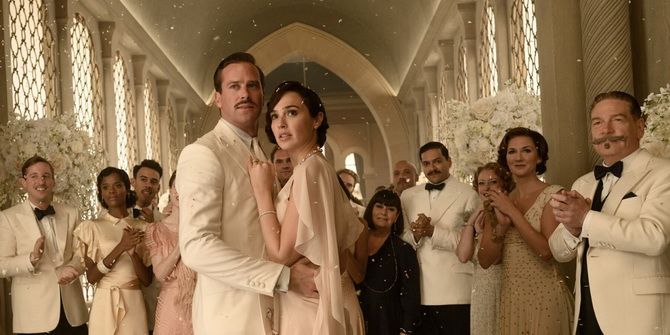 Screen adaptation of Agatha Christie's work about the detective Hercule Poirot. A group of tourists make an exotic trip to Egypt aboard a steamer. An idyllic getaway is shattered by the death of the beautiful and wealthy Lynette Ridgway, Simon Doyle's new wife. Suspicion falls on Simon's ex-fiancee, who also ended up on the ship. Hercule Poirot takes over the investigation, which means that the killer will be found.
Top Gun: Maverick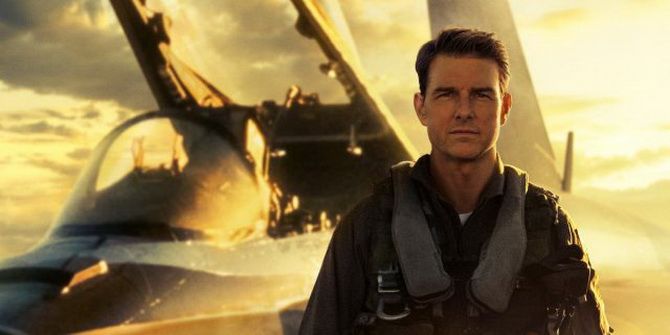 Top Gun: Maverick is a rare sequel that fans of the 1986 original will love. Lieutenant Pete "Maverick" Mitchell returns to Top Gun flight school to prepare a new generation of Navy pilots for a dangerous mission. Naturally, these next-generation pilots are as brash as he is.
Thor: Love and Thunder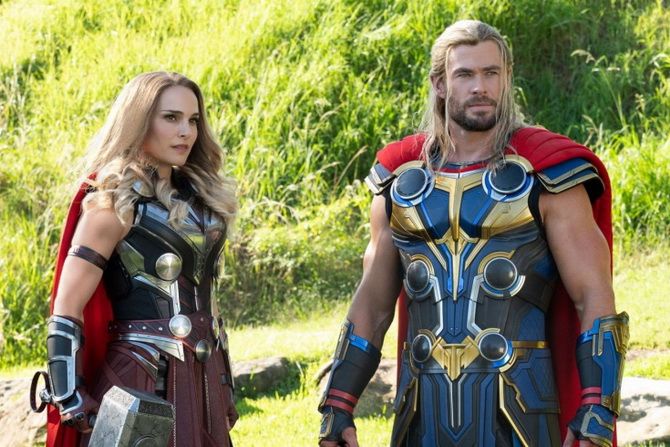 After parting with his beloved Jane Foster, Thor feels a great emptiness in his heart. From the search for inner peace, he is distracted by Gorr – an intergalactic killer. The villain has a powerful artifact that can destroy the gods. To fight the enemy, Thor asks for the support of Queen Valkyrie, gladiator Korg and former lover Jane Foster, who now wields his magical hammer Mjolnir. Together they go on a space trip and try to stop Gorr.
Doctor Strange in the Multiverse of Madness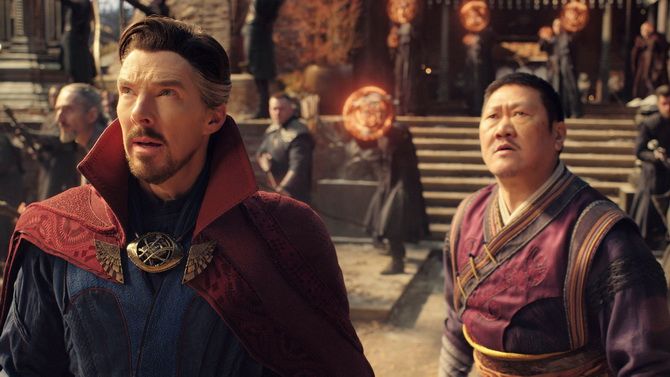 Stephen Strange meets America Chavez, who knows how to travel between worlds. This unique power is wanted by many monsters who are chasing it across the multiverse. To save America from evil forces, Doctor Strange embarks on an exciting journey through the multiverse.
Similar articles / You may like this