On the beaches of the island of Kauai, a real chicken paradise reigns – instead of pigeons and sparrows, hens and roosters walk along them. Where did they come from?
A thousand years ago, the Polynesians brought a wild breed of Bankiv jungle chicken to the island, which they later managed to tame and make domestic. However, hurricanes and tropical storms often occur on the island, which destroy chicken coops and regularly "release" thousands of chickens.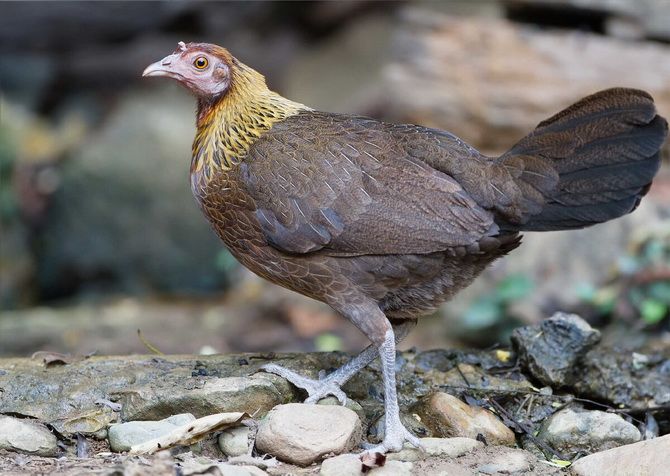 Once on the "free range", the chickens multiplied very quickly and formed a new "wild" population. They are not suitable for eating because of the tough meat, and it is impossible to hunt moa (as the locals call this type of chicken).
Hawaiian chickens have become a real symbol of the island of Kauai – they are photographed and fed by tourists, they freely roam the streets, parks and green areas.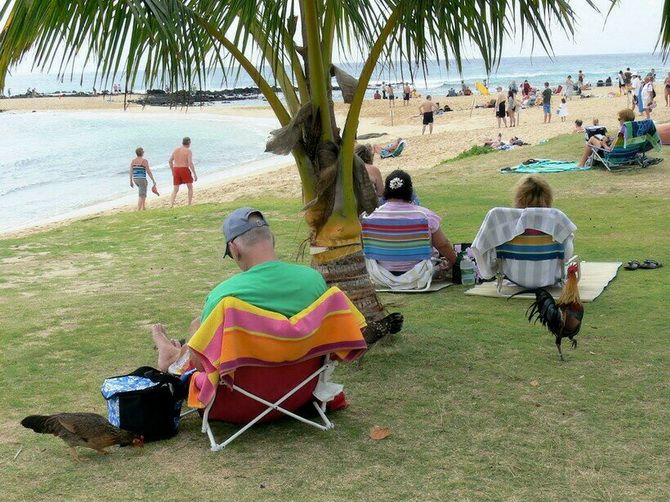 Since hunting for them is prohibited, the birds feel like the real masters of the island. They destroy not only harmful insects, but also lawn grass, cut off the leaves of trees and shrubs. And yet – they make a lot of noise, delve into garbage cans and beg for treats from tourists. Despite such frivolous behavior, visitors are delighted with such a neighborhood. And locals are happy to sell souvenir T-shirts, cups and caps with the image of Hawaiian chickens to onlookers.
Similar articles / You may like this