Just imagine that instead of a small furry creature snooping around a dumpster, there would be a huge monster the size of a bull. Even a small rat makes women squeal and men feel disgust, but what would we feel if we accidentally encountered a huge rodent.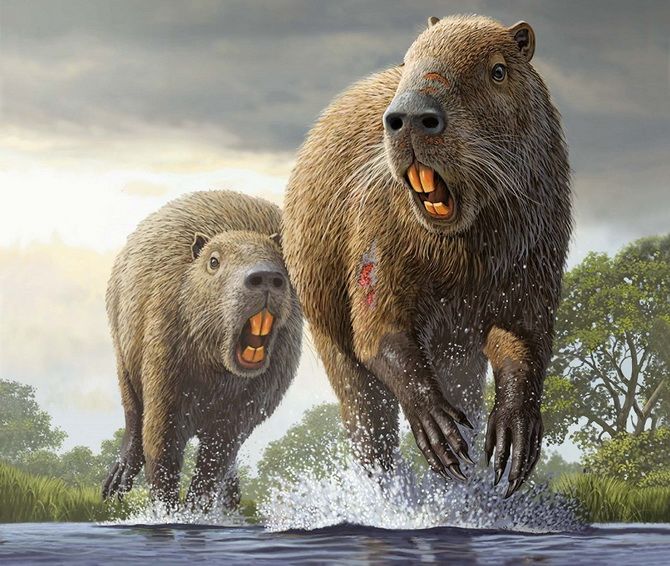 The prehistoric "rat" had huge teeth. The animal likely competed with saber-toothed cats and giant, flightless, carnivorous birds. The monster rat was about 3 meters and weighed almost 1 ton.
The remains of a similar creature have been found in South America. According to a well-preserved skull, scientists have the right to talk about the existence of such huge rodents. The new species was named Josephoartigasia monesi.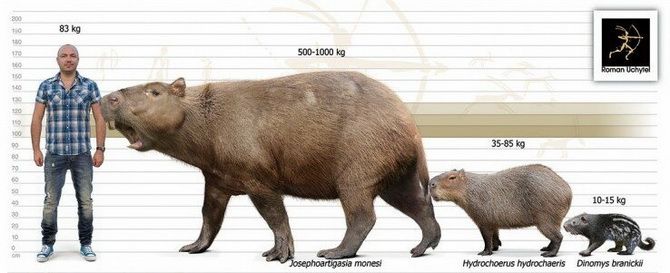 Today's sloths are cute, goofy creatures. They move very slowly, have a strange shape, but at the same time look funny. But perhaps we would not laugh at them so much if we knew their ancient relatives.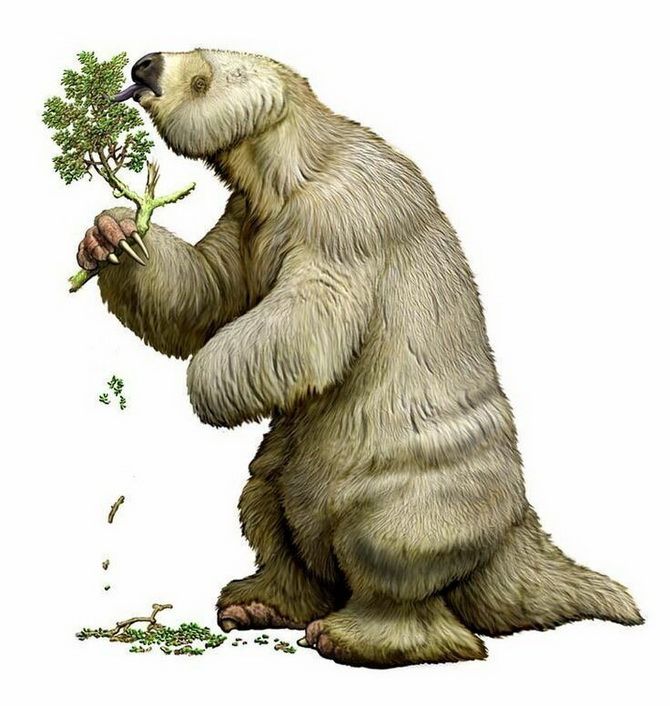 The mighty Megatherium was one of the most famous giant mammals that existed on earth after the extinction of the dinosaurs. When walking on all fours, the length of the megatherium reached almost 6 m, and if it stood on its hind legs, then about 4 m. Studies show that the megatherium was a herbivore, but some insist that the giant sloth also ate meat.
Similar articles / You may like this