The head of the American company Amazon and the richest man on the planet, Jeff Bezos, will donate $ 10 billion to fight climate change. He announced this on his Instagram, page, which has 1.4 million subscribers.
Bezos Earth Fund – this will be the name of the initiative, created "to finance scientists, enthusiasts, non-governmental organizations – any attempts that provide a real opportunity to help preserve and protect the natural world."
Amazon has been criticized more than once for its enormous environmental impact. It was stated, that Amazon produces a large amount of waste from packaging used to deliver goods. Let's also mention significant greenhouse gas emissions, carbon footprint and high energy consumption from transportation. Amazon employees have repeatedly stated their proactive stance on environmental issues and even founded their own public organization called Amazon Employees for Climate Justice.
By the way, some proponents of this movement have recently termination letters from Amazon management team in response to public calls to reduce hazardous air emissions.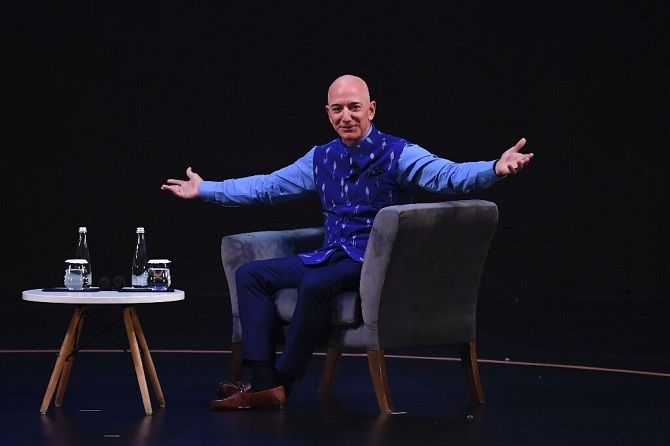 Following in the footsteps of Bill Gates, who has been directing a huge amount of money to fight atmospheric emissions, Jeff Bezos also decided to take on the salvation of the planet. His foundation has already been named the largest charitable commitment, and Bezos's statements have received positive feedback from his multimillion audience. "I want to work with others to explore new ways against the devastating effects of climate change on this planet, which we share," wrote Jeff Bezos on his page.
Bezos and his money
By the summer, the billionaire promised to give grants in support of large companies, small enterprises, nation-states, global organizations and individuals who are ready to take the initiative in the fight against climate metamorphoses. Unlike US President Donald Trump, who calls eco-activists "the prophets of destruction," Mr. Bezos is worried about the climate emergency. Last September he announced that Amazon promises to become a carbon-neutral company by 2040, due to buying and using 100,000 electric trucks.
Speaking of money. New York Times reporters said that even after transferring all 10 billion, Bezos will still remain the richest man on the planet. His fortune is estimated at about 130 billion dollars. Just recently, an e-commerce tycoon has bought an old Beverly Hills mansion worth $ 165 million.
Similar articles / You may like this