Preparing to celebrate the New Year, we carefully think over the menu, make a list of products and dishes that need to be done. We must not forget about the drinks that will decorate the New Year's table, will warm and give a good mood. Someone prefers champagne, and someone chooses a treat stronger. But if you prefer to celebrate the New Year with soft drinks, you will definitely like the following recipes.
Sangria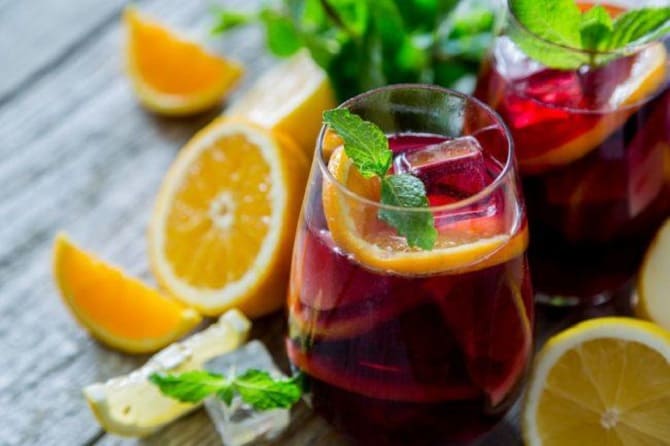 This drink is tastier than ordinary compote, and there are a lot of useful substances in it. It is very easy to make it. You will need:
1 liter of grape juice;
half a liter of mineral water with gases;
2 lemons;
grapefruit;
2 oranges.
How to make non-alcoholic sangria?
Squeeze juice from one lemon and one orange. Cut the rest of the fruit into pieces and put them in a decanter. Pour in fruit juice and grape juice, leave in the refrigerator for a couple of hours. Immediately before serving, add mineral water to the drink.
Cocoa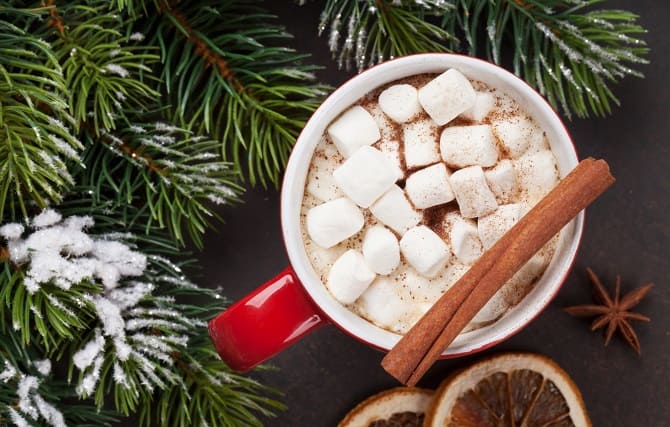 For many, the New Year is associated with cocoa. This delicious drink warms, gives pleasant emotions and simply amazes with its taste. You can prepare it with the following ingredients:
500 ml of milk;
40 g cocoa powder;
sugar to taste.
How to prepare cocoa?
Pour sugar and cocoa into a saucepan, pour in 100 g of milk and mix the mixture so that there are no lumps. Pour the remaining milk and put on fire. Boil cocoa for about 5 minutes. Before serving, you can decorate the cocoa in cups with marshmallows.
Ginger tea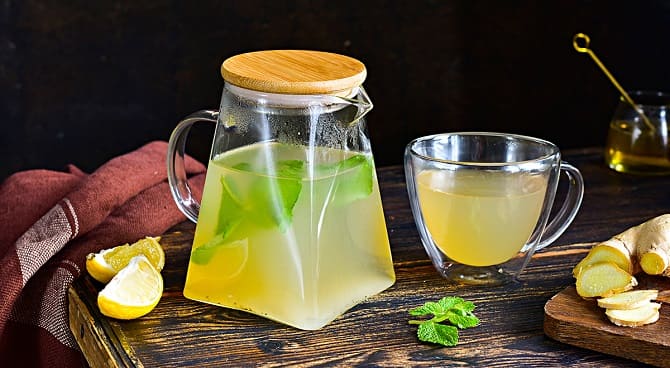 This is a real winter drink that is suitable for celebrating the New Year. You can, of course, purchase ready-made ginger tea. But it is better to brew it yourself. You will need:
25 g of green tea without additives per 1 liter of boiling water;
25 g of ginger root;
lemon;
20 g honey.
How to cook?
Pour boiling water over tea and finely chopped ginger root. Leave to infuse for 10 minutes. Add honey, stir. When serving, put a lemon in the cups.
Cranberry cocktail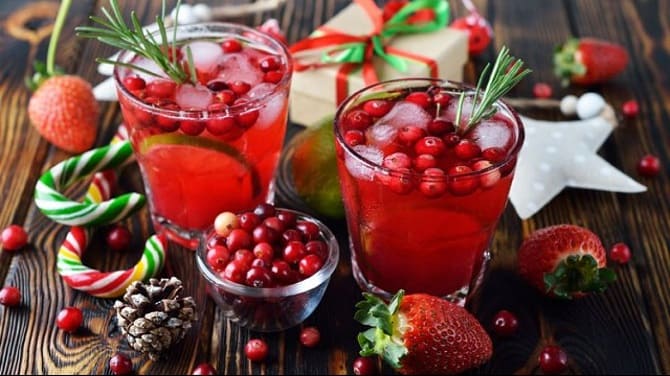 Cranberries have long been a symbol of winter and cold weather. Therefore, you can easily decorate the New Year's holiday with a cranberry cocktail. You will need:
a little chopped ginger root;
cranberry juice;
sugar;
frozen cranberries;
hot water.
Add chopped ginger to cranberry juice and pour everything with hot water at the rate of 150 ml of fruit drink and 50 ml of water. Add a handful of frozen cranberries, sugar, stir and put on fire. Bring the drink to a boil, but do not let it boil. For spiciness, you can add a little red hot pepper.
Non-alcoholic mulled wine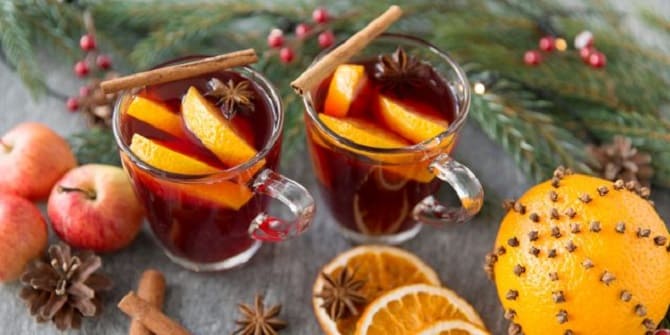 Prepare a warming drink with which you can go outside and enjoy the frosty holiday. You will need:
ginger root;
orange;
apple;
200 ml of water;
cinnamon sticks;
clove buds;
ground nutmeg (half a teaspoon);
half a lemon;
honey;
800 ml cherry or pomegranate juice.
Cut the ginger into circles, and slice the orange. Cut the apple into slices. In boiling water, put cinnamon, ginger, cloves, nutmeg. Let everything boil for one minute. Add orange, apple, lemon juice. Stir, add juice. You need to heat the drink, but do not boil it. Then remove it from heat and leave for an hour with the lid closed.
Similar articles / You may like this