Halloween pumpkin is an unchanged attribute and symbol of the holiday on the eve of All Hallows. Every year on October 31 in Western Europe, Canada, the USA, and since recently in our country, people decorate their homes with funny, scary, and sometimes terrifying pumpkin faces. This tradition has its roots in ancient nations, when the peoples of Ireland and the Scottish highlands scared away evil spirits with the help of a smoldering small piece of coal inserted into the middle of a gutted rutabaga or turnip.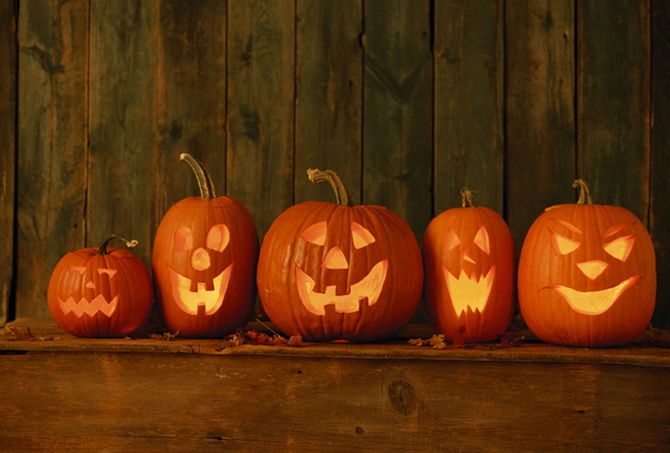 Americans replaced the turnip with the more popular pumpkin, and thus the whole world got the tradition of carving the original Jack-O-Lantern out of it. However, a Halloween DIY pumpkin can be made using materials on hand: paper, fabric, old magazines and newspapers, cardboard, thread, wire, and even old can lids. Joy-pup will show you the simplest and most original ways to make a pumpkin for Halloween and decorate your house with original designer crafts.
How to make a Halloween pumpkin out of paper: photos and videos of creative ideas
The easiest and most available way to make a do-it-yourself pumpkin for Halloween is to make it out of cardboard and paper. These can be ordinary paper pumpkin faces, printed and cut according to a template. Also, instead of a paper pumpkin stencil, you can use photos and drawings taken and printed from the Internet.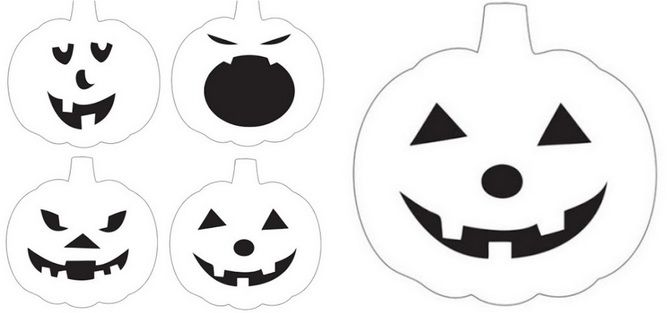 If you wish, you can draw a pumpkin yourself, that will make your DIY Halloween craft exclusive.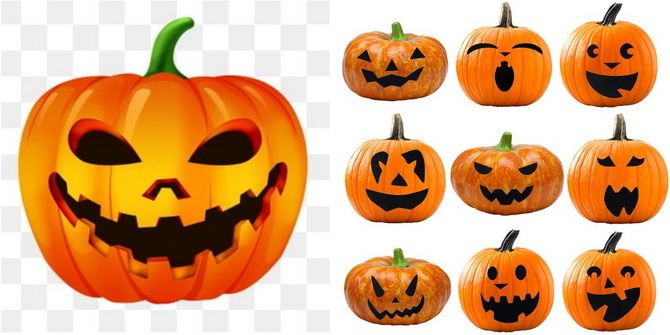 It's great when there's a variety of such templates. You can make a Halloween pumpkin garland using stencils and brightly colored paper.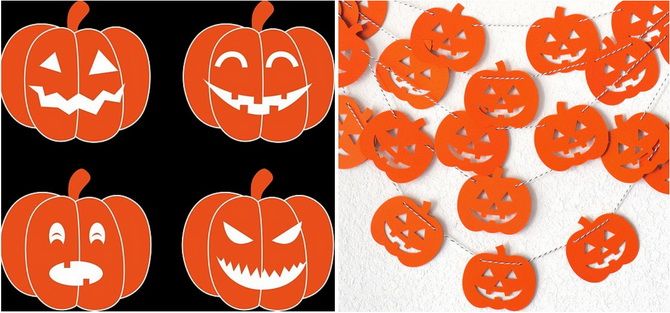 Halloween paper pumpkin can be voluminous if you make it from sole- or multi-colored stripes or use modern 3D technology.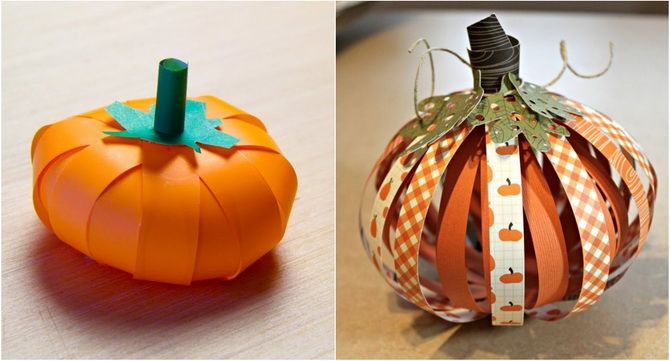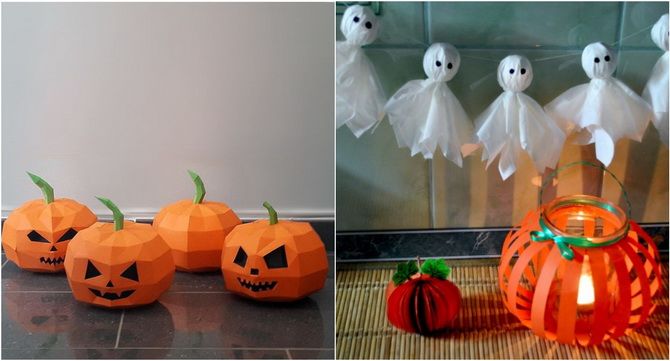 Also, when creating a DIY paper pumpkin, improvised materials such as old newspapers, books and magazines are often used. Take a look at a small workshop on how to make a pumpkin out of paper with your own hands.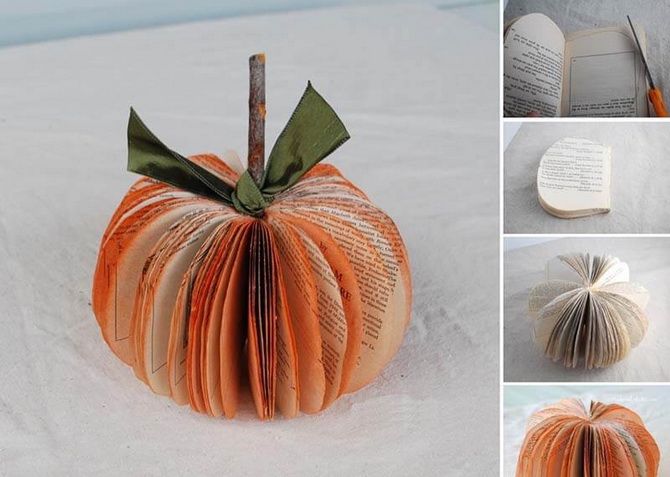 A voluminous pumpkin made of paper strips will be a spectacular decoration of your house on the eve of Halloween.
Cardboard, thick paper, or old magazines are excellent raw materials for making a pumpkin. Papier-mâché pumpkin is a great homemade Halloween decor option. Several of these crafts will help create a festive atmosphere.
Felt Pumpkin: Halloween Workshop
Halloween pumpkins can be made of any fabric. But the best material to create a nice craft is soft felt. To make a bright pumpkin with your own hands, prepare the following tools and materials:
orange felt;
thick brown and green felt;
threads;
needles;
filler (polyester batting, cotton wool, etc.);
thin ribbon;
pencil and sheet of paper.
Step-by-step instruction
1. Draw a pumpkin on a piece of paper. It is advisable to take a squared piece of paper to calculate the symmetry.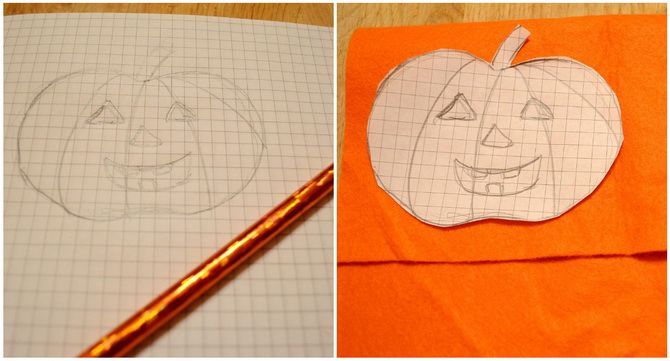 2. Cut out a paper pumpkin template and place it on the felt, folded in half. Draw the pattern around the fabric and cut out 2 pieces.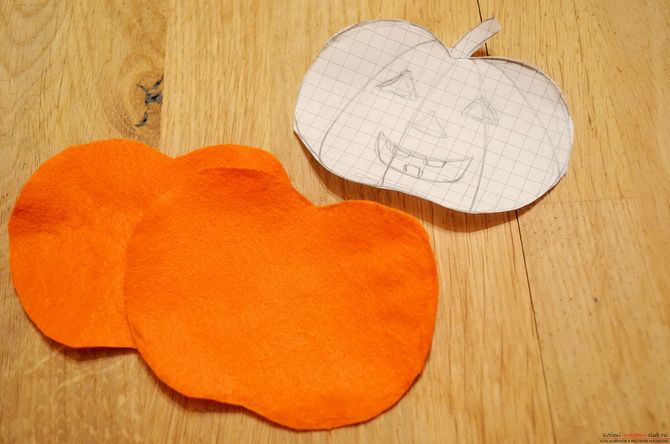 3. Draw stripes on one of the pieces and make tacks in a contrasting color. This will be the smiley of the pumpkin.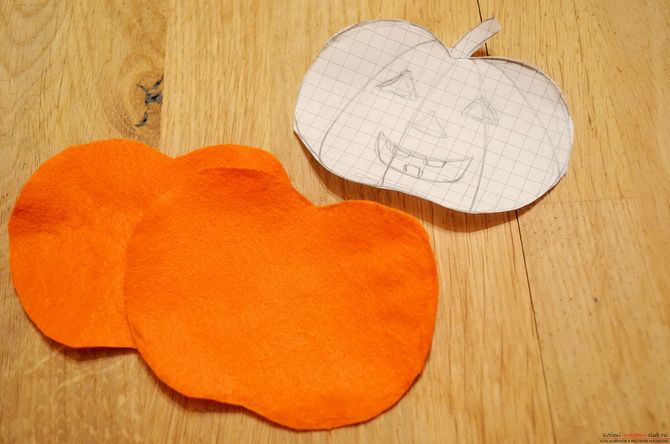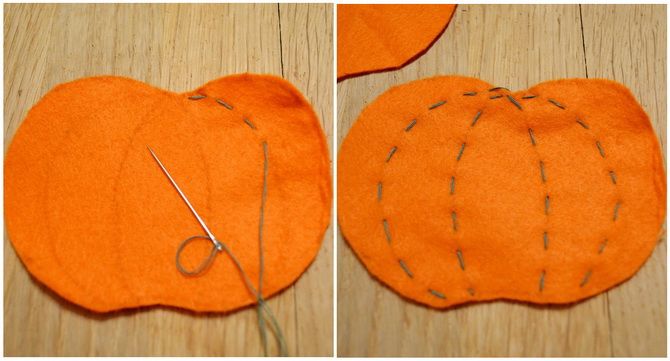 4. Use brown felt to cut out the eyes, mouth and nose, then stitch these details on the smiley of the pumpkin.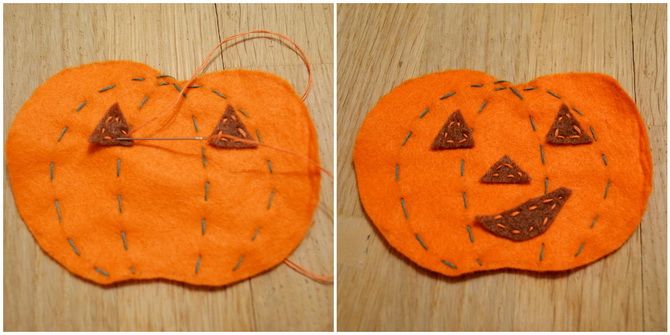 5. Sew the 2 pumpkin pieces together, leaving a hole for the filler on one side. Fix a piece of green felt in the form of a leaf on top.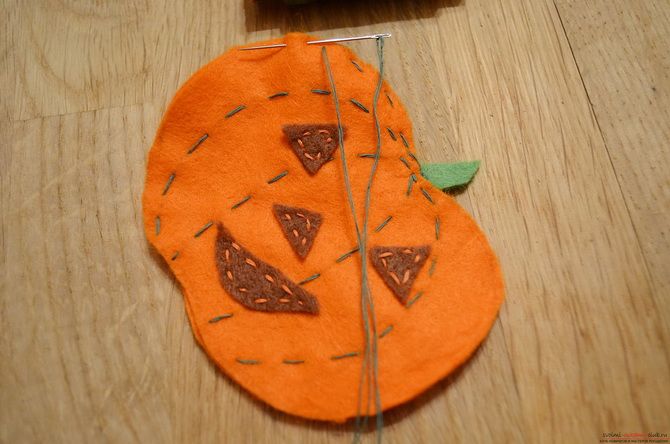 6. Put the filler inside and sweep the pumpkin.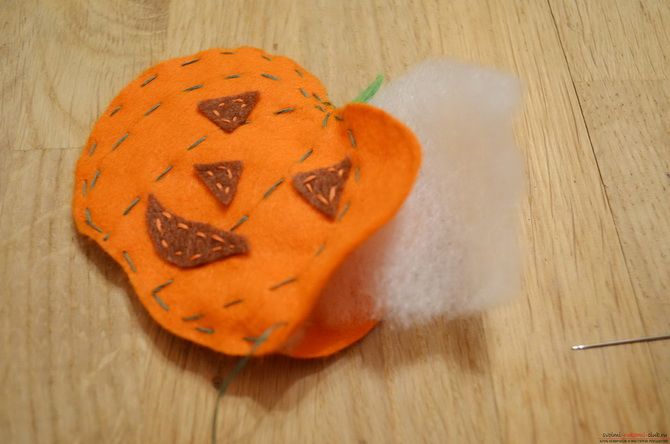 7. Look what a cute DIY Halloween pumpkin craft you've made.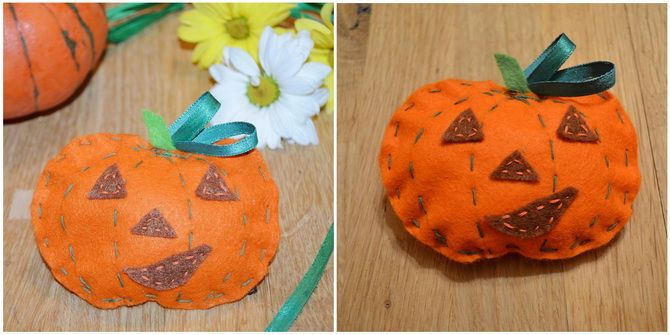 On top of the pumpkin attach the ribbon in the form of a loop so that the craft can be hung up.
A few more do-it-yourself felt pumpkin options.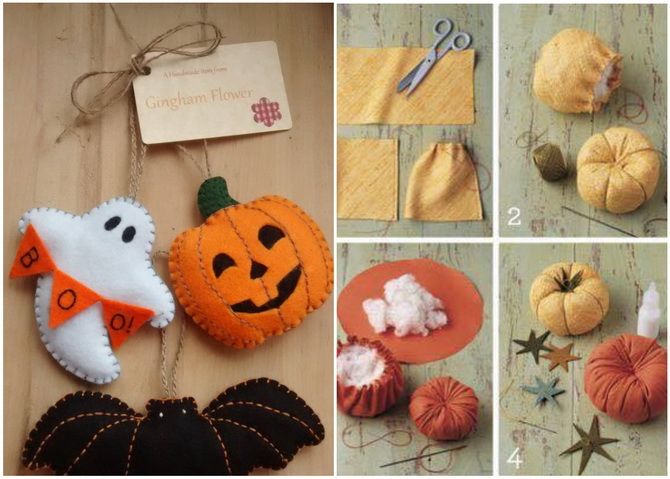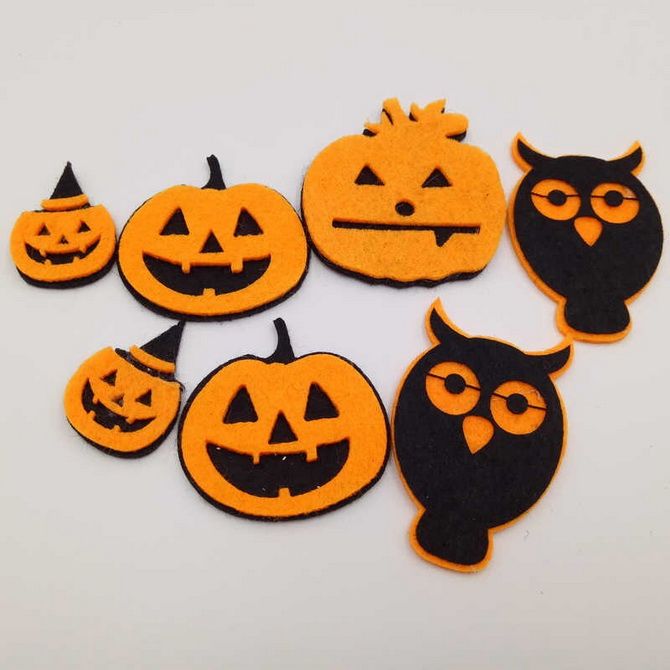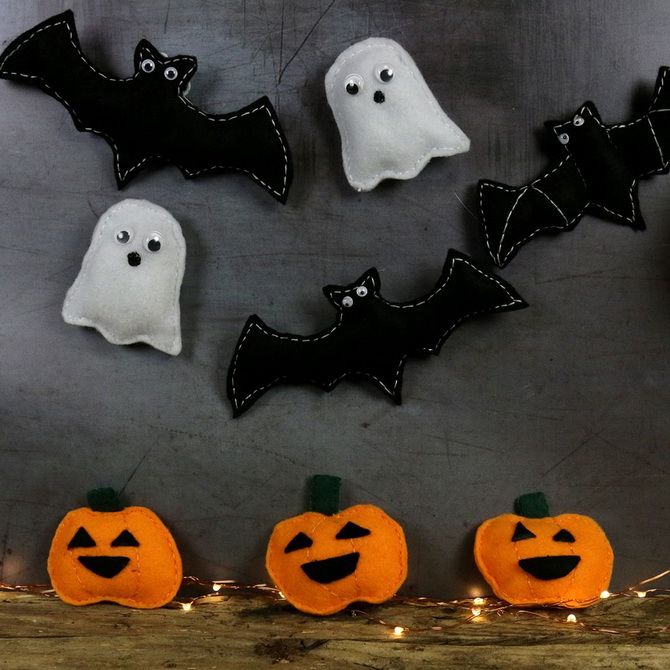 You can use not only felt, but also other soft fabric of a bright color. Vary your Halloween decor with different DIY crafts made in the form of ghosts, owls, bats.
How to make a Halloween pumpkin from improvised materials
A decorative Halloween pumpkin can be made from any materials on hand. Modern hand-made masters make pumpkin-shaped crafts using threads, wire, plasticine, clay and other improvised means that can be found at home.
Pay attention to 2 options for how to make a Halloween pumpkin from bright threads with your own hands.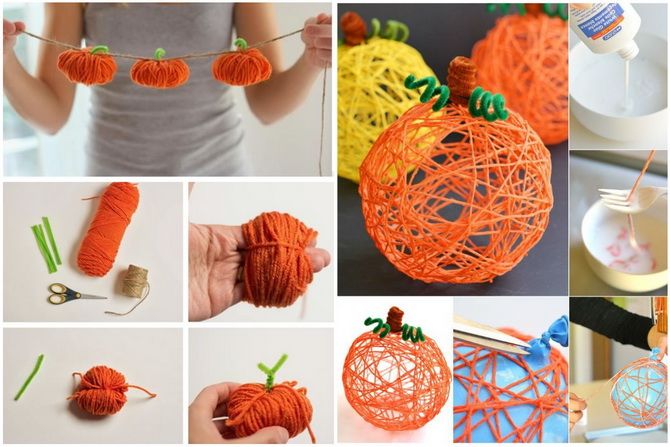 Halloween pumpkin made from corrugated pipe is a very creative craft.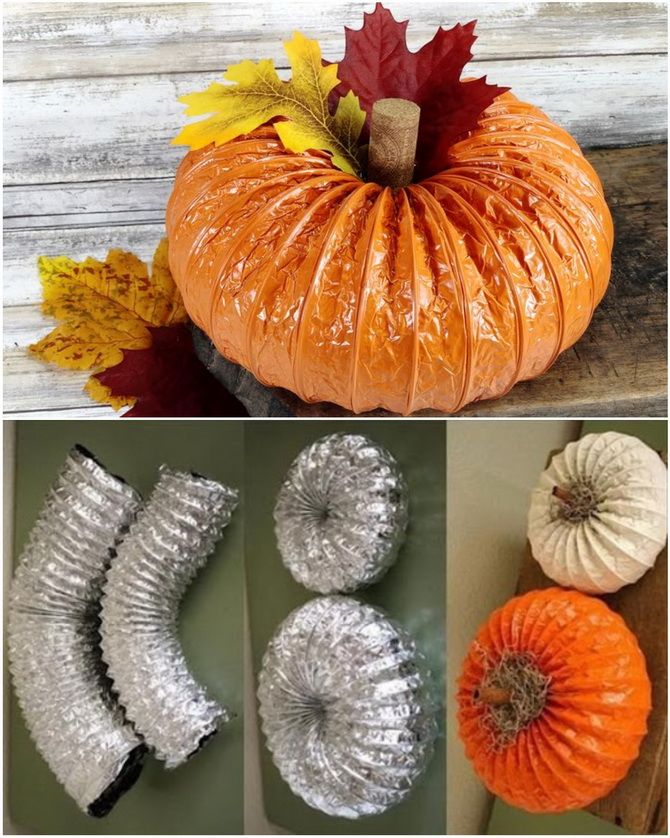 You can use wire to make a pumpkin and create a real work of art that can be a decoration of your house all year round.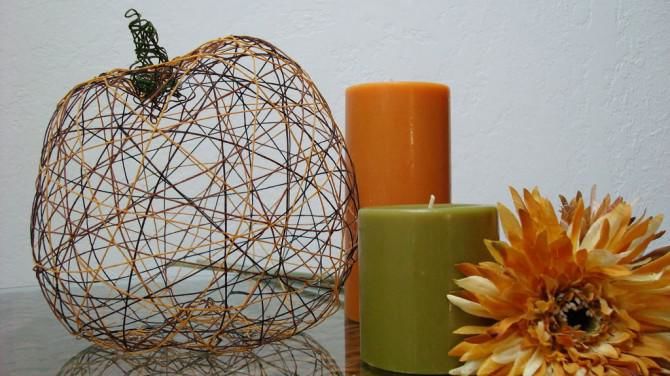 If you want to create something even more creative and nice, make a knitted pumpkin or a volumetric craft using dense fabric.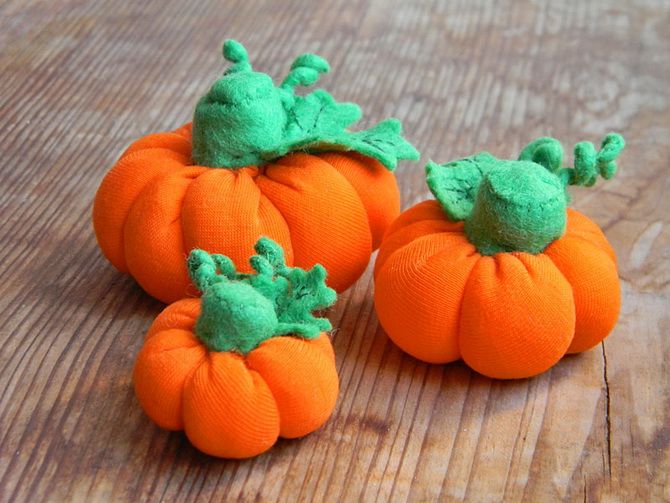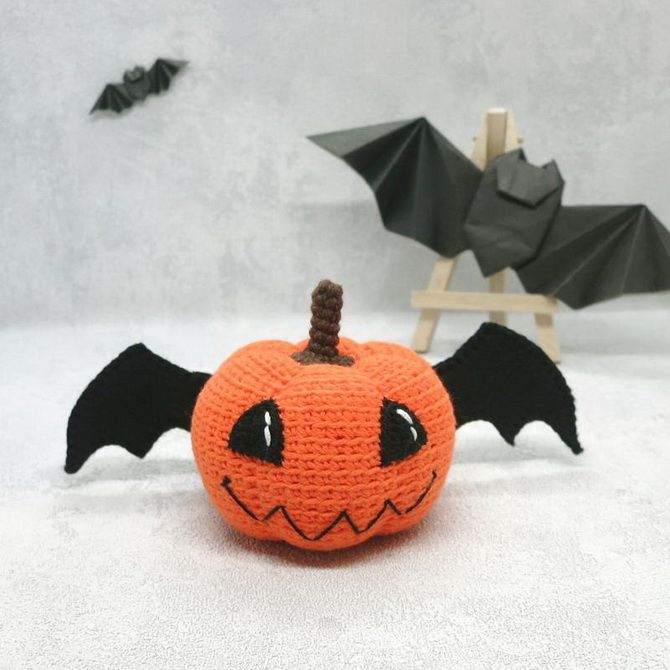 Crafts made of plasticine, polymer clay, as well as lanterns, vases, jars and stands in the form of a pumpkin will be a good decoration for your house for Halloween.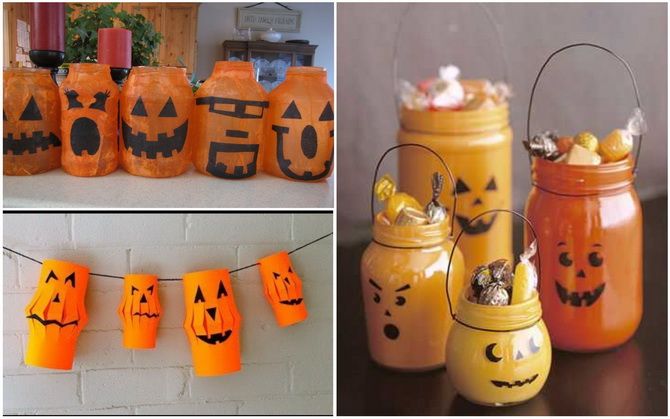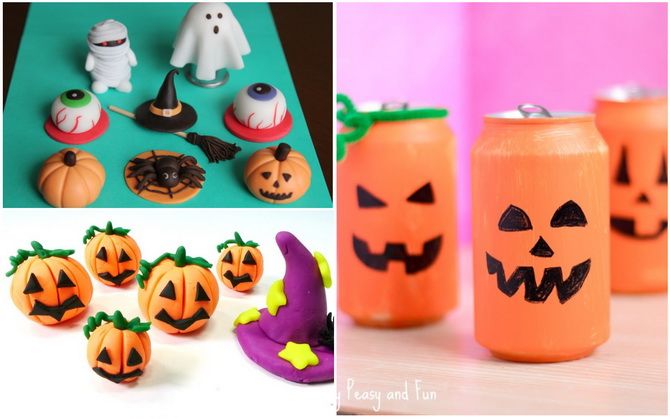 It's usually difficult to persuade children to eat pumpkin dishes. But if you decorate cookies in the shape of this bright autumn fruit or make a pumpkin from an orange or tangerine, then your treats will definitely be loved.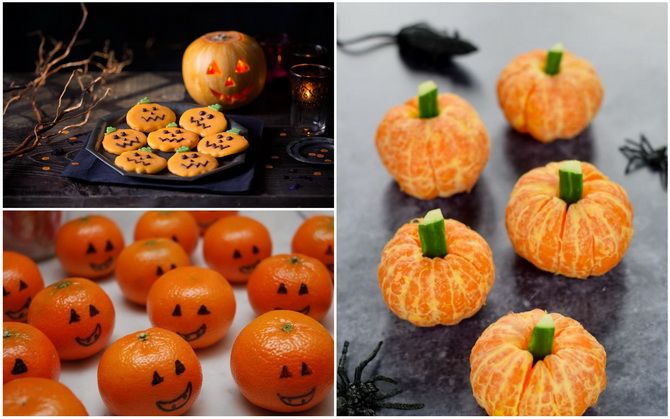 Especially if you hide your favorite sweets in a "fake" pumpkin.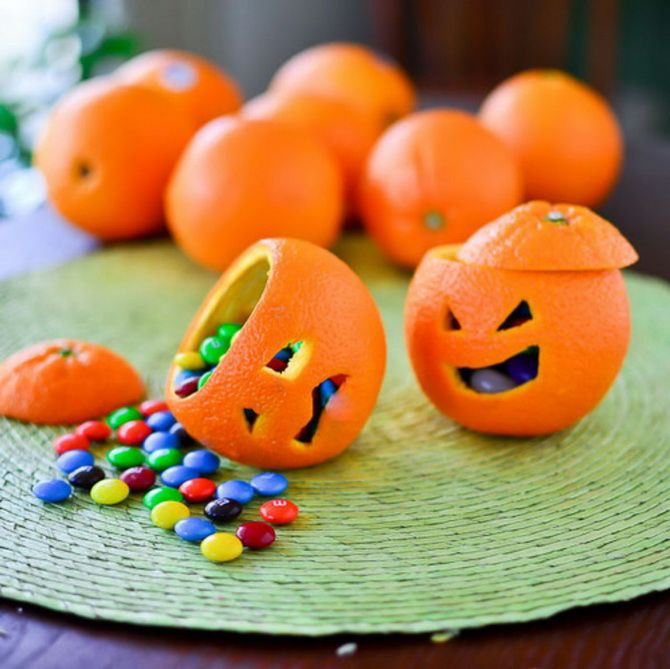 This Halloween craft amazed us greatly. This is not just a decorative pumpkin made from materials on hand, but a real masterpiece. To make an original do-it-yourself pumpkin, prepare canning rings (about 16 pieces), decorative tape, wire, cinnamon stick, burlap for decoration. Also, don't forget about the tools: scissors, wire cutters, glue gun.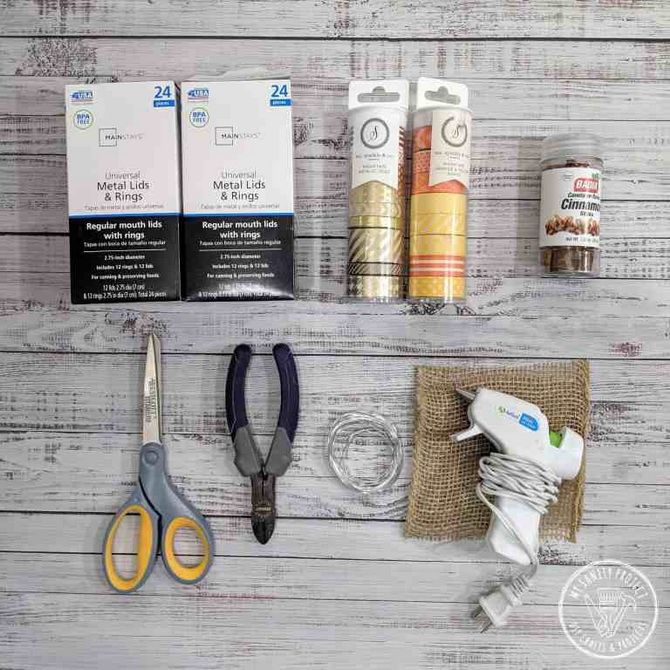 The photos will show you a detailed workshop on how to make an adorable pumpkin for Halloween with your own hands.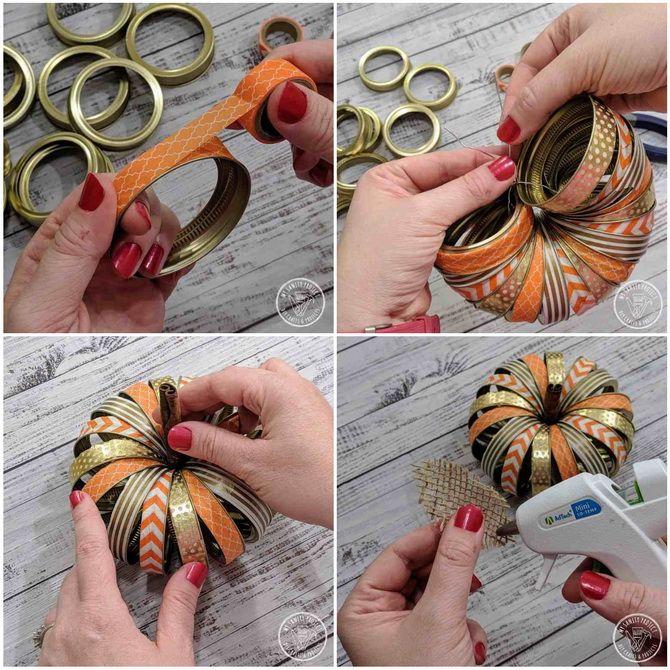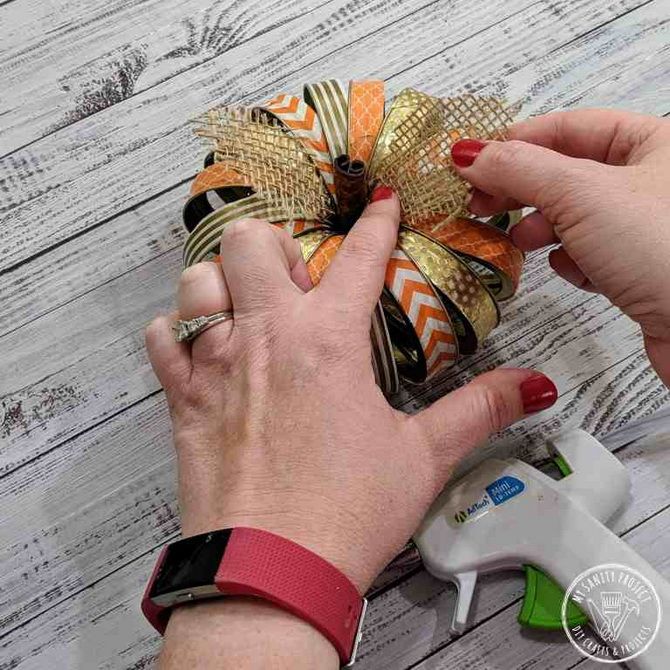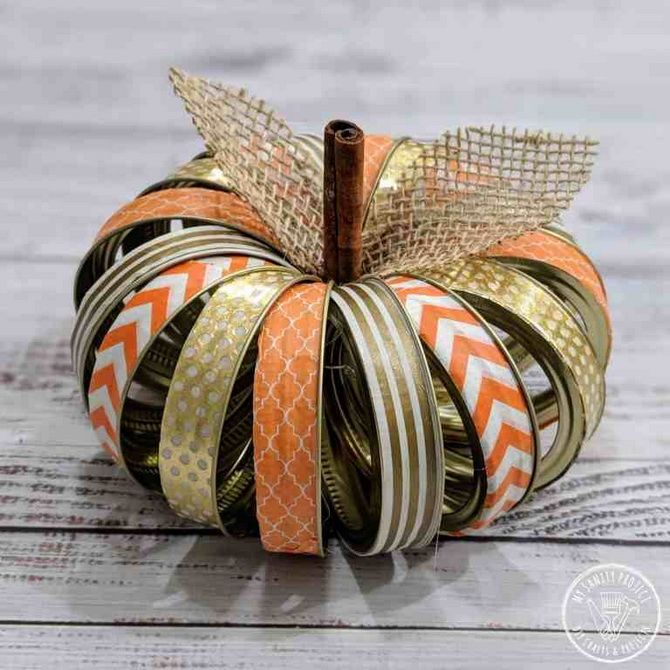 How to cut a pumpkin for Halloween: photos of creative ideas 2020
The symbol of the Halloween holiday was and remains a pumpkin lantern, which is called the Jack-O-lantern. To decorate your home and fill it with an atmosphere of secrets and mystery, you can carve a scary pumpkin or make a funny pumpkin with a face using paints, markers, felt-tip pens, special eyes and other materials.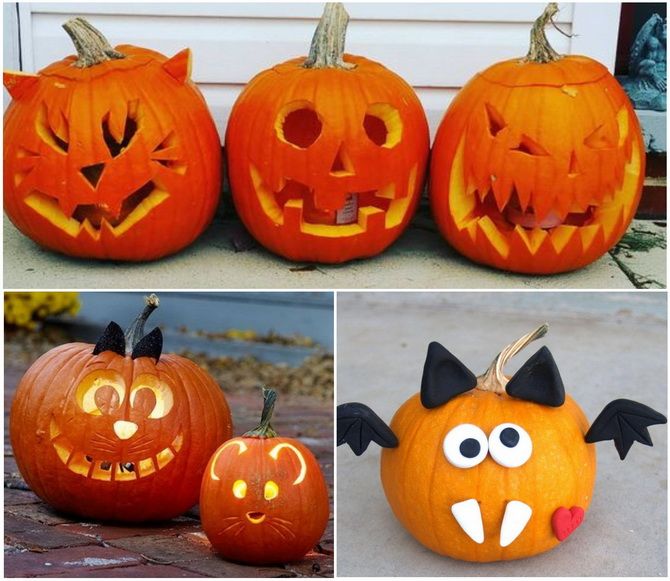 Take a look at the step-by-step instructions on how to make festive pumpkin lanterns.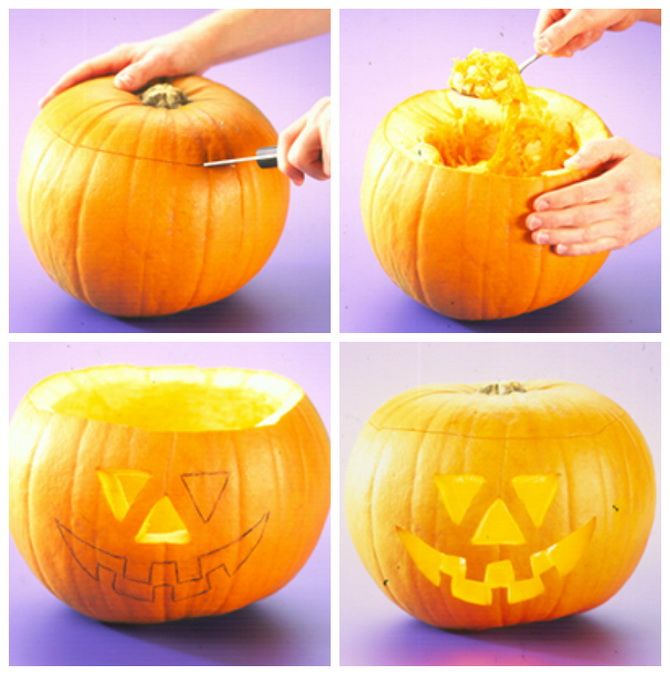 You can design a pumpkin with a face in your own way, giving it various emotions – anger, horror, fear, mockery, contempt. Print stencils with pumpkin faces and create your own custom Jack-O-Lantern.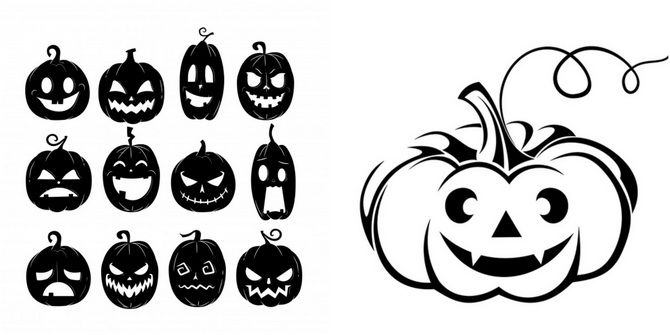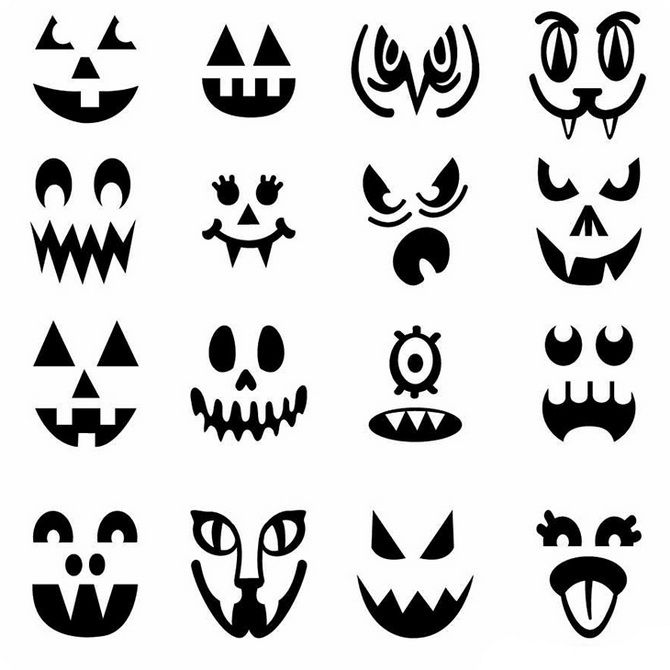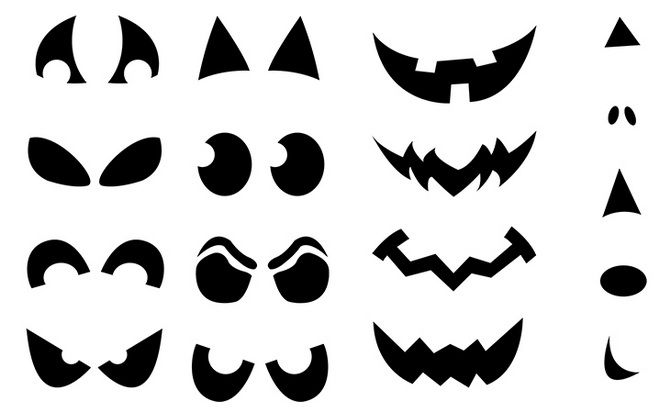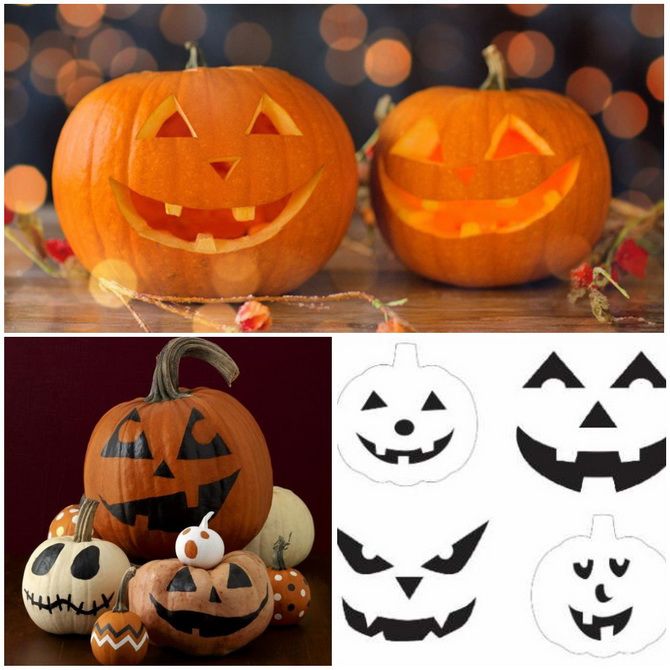 Kids love to light on the Halloween pumpkin lantern!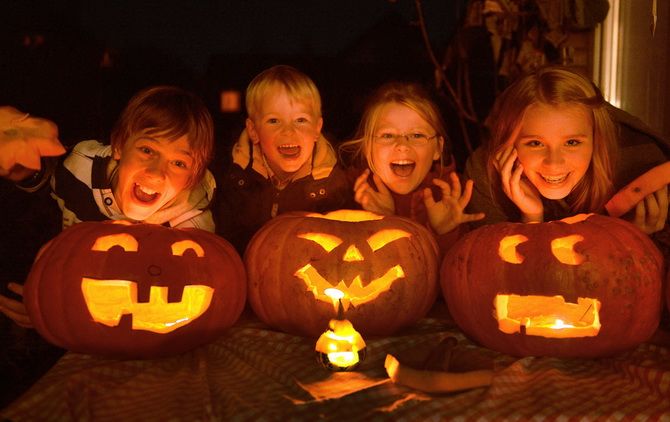 Sometimes a pumpkin for Halloween can be decorated in an unexpected or even "glamorous" way. How about a pumpkin instead of a vase, flowerpot or beer stand? See fresh ideas for decorating Halloween parties.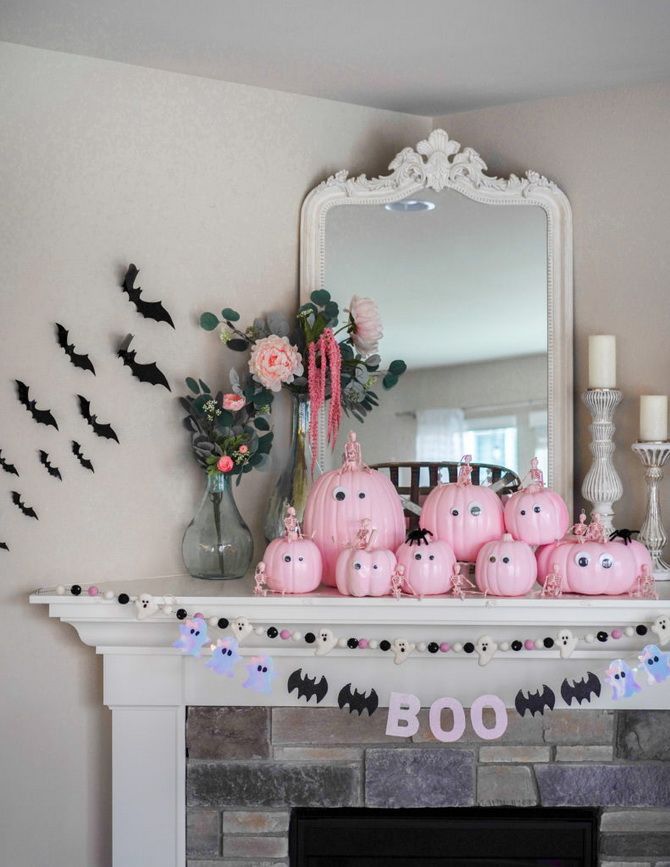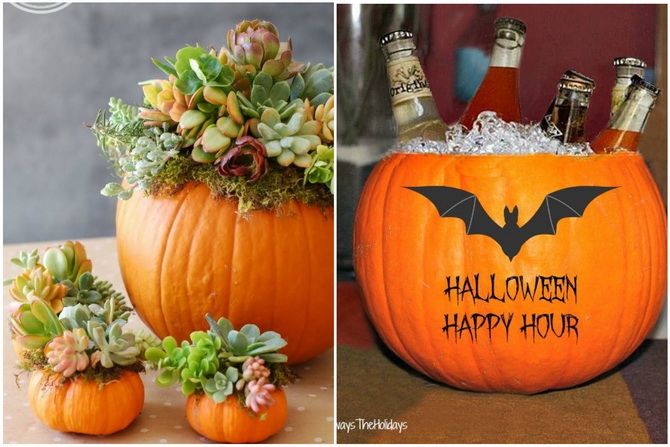 For detailed instructions on how to make a pumpkin head for Halloween with your own hands, see the video.
Similar articles / You may like this