A skeleton costume is a simple and stylish Halloween idea that can be made at home. By the way, the images of skeletons are popular among celebrities and show business stars. Dwayne "The Rock" Johnson and Lauren Hashian, Kim Kardashian, Kylie Jenner and Jennifer Lopez have already shown their bones..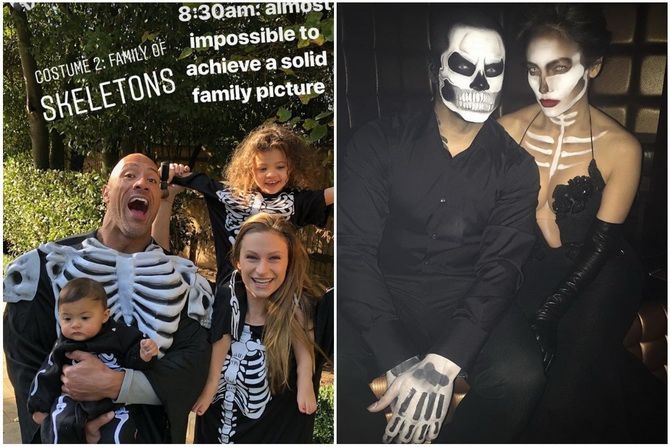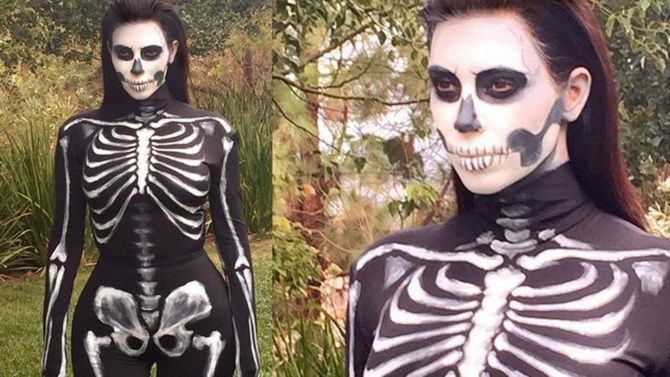 The Joy-pup editorial team is willing to share some interesting options for creating a skeleton costume with your own hands. Watch photos and videos, try on unusual looks and let's get ready for the mysterious Halloween together.
Drawing a skeleton on the costume with your own hands
The easiest way to make a do-it-yourself skeleton costume is to apply it in the form of a drawing or print using paints, glitter or felt-tip pens. The base for a Halloween skeleton costume can be a black jumpsuit, a turtleneck or a T-shirt matching trousers or leggings, or a sports suit.
If you're good at drawing, show "your inner world" on a black background, in other words, create a skeleton costume with your own hands.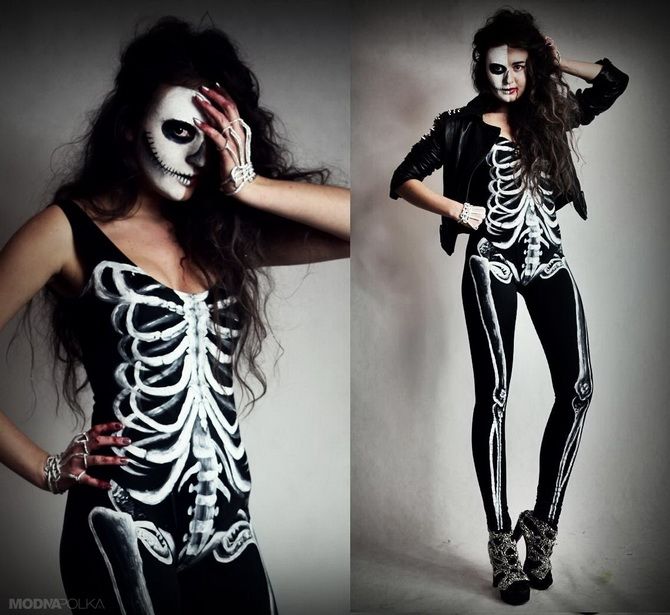 If you don't have a talent for drawing, use stencils for a Halloween skeleton costume.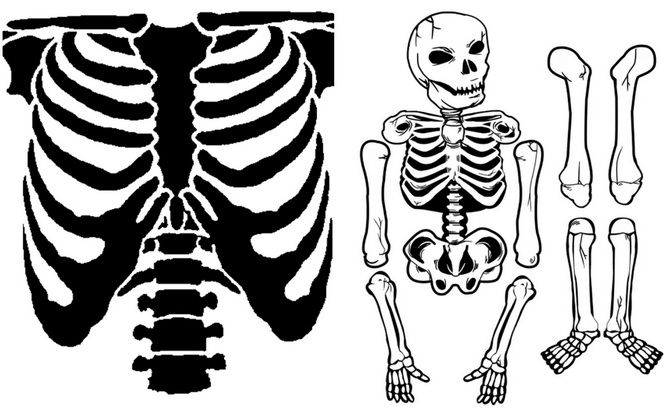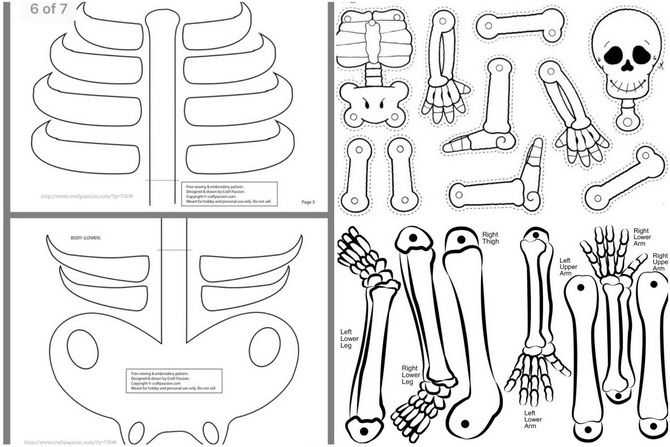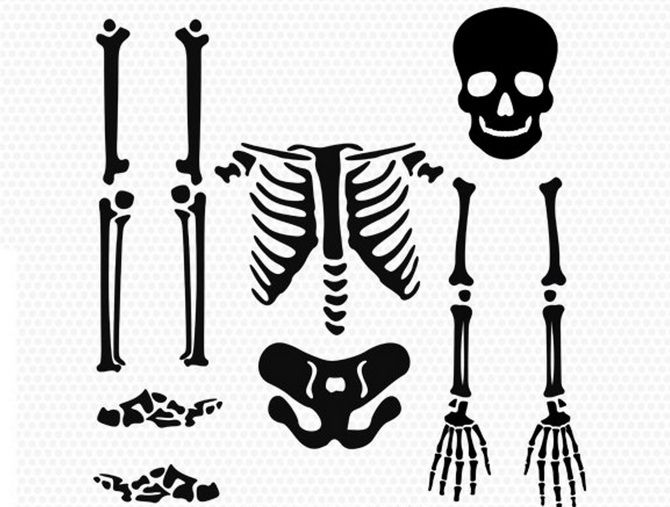 Print the templates, cut them out and use chalk to make the outlines of bones, skeleton and skull onto fabric. Paint with acrylics. The following photos are presenting a step-by-step workshop on how to make a DIY skeleton costume.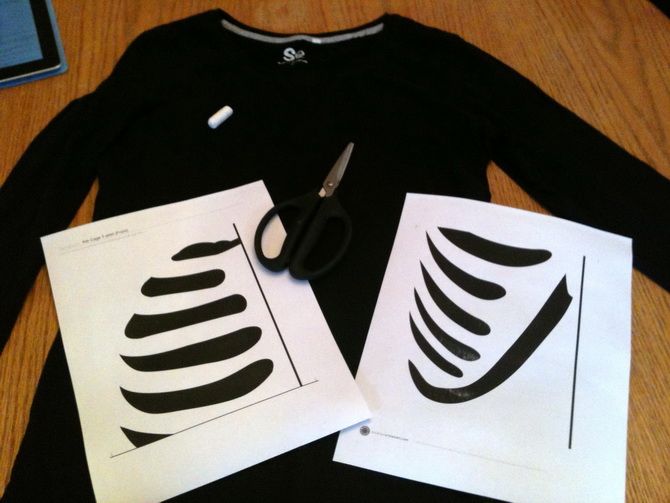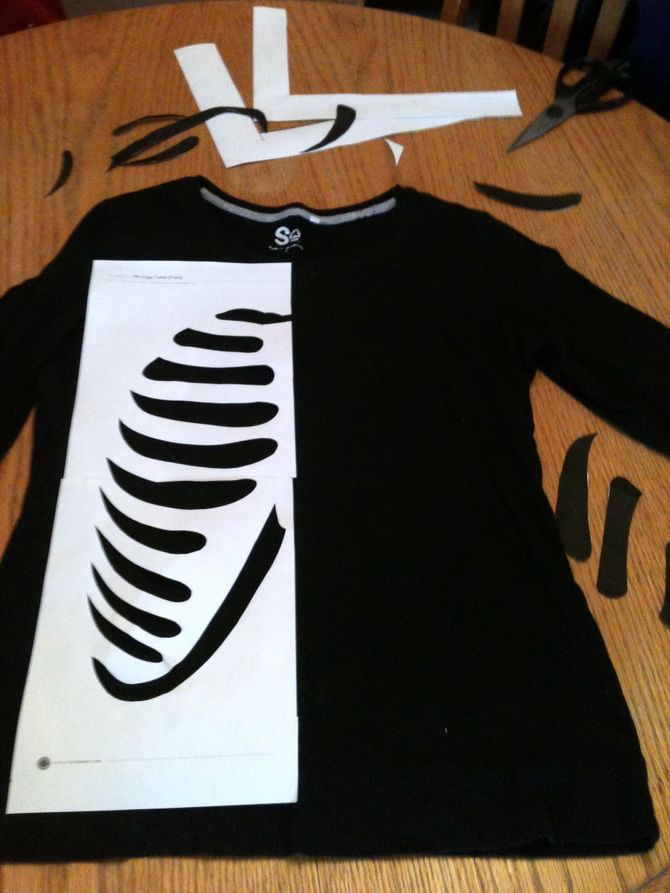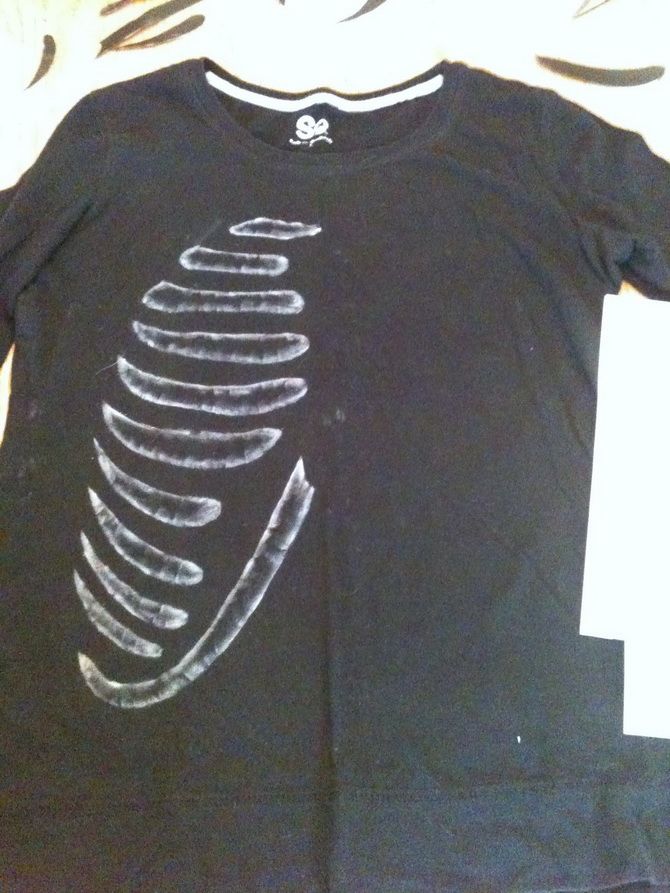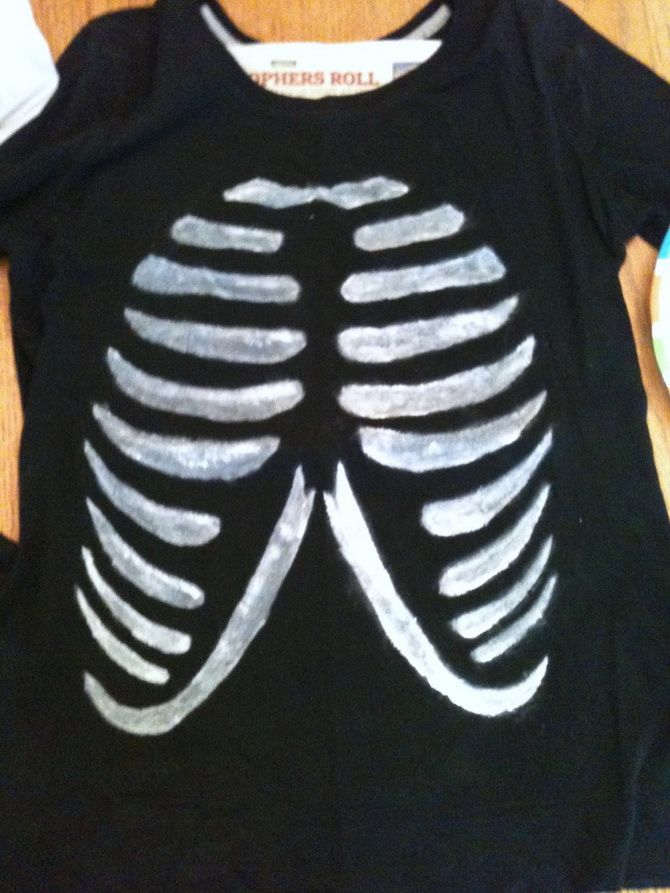 Skeleton costume for a girl: how to create a scary look
You can create a cool girly skeleton costume by complementing the look with a fluffy skirt and colorful themed accessories.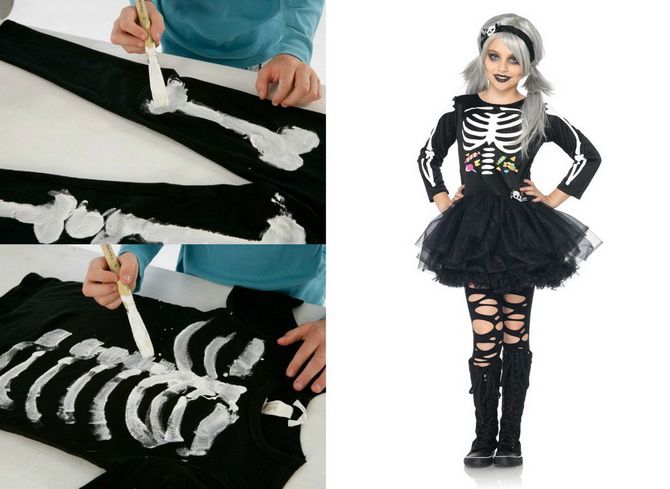 Don't forget about another important detail – the skeleton shoes. Draw the phalangeal bones with acrylic paint on old ballet flats or slip-ons.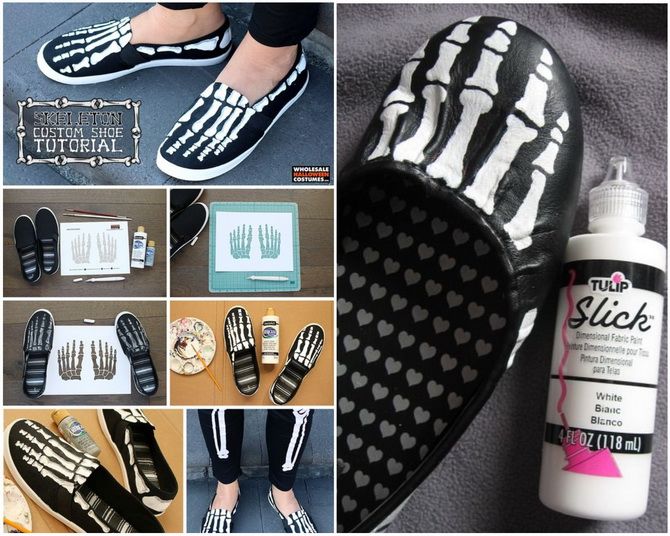 Kids just love to dress up as skeletons!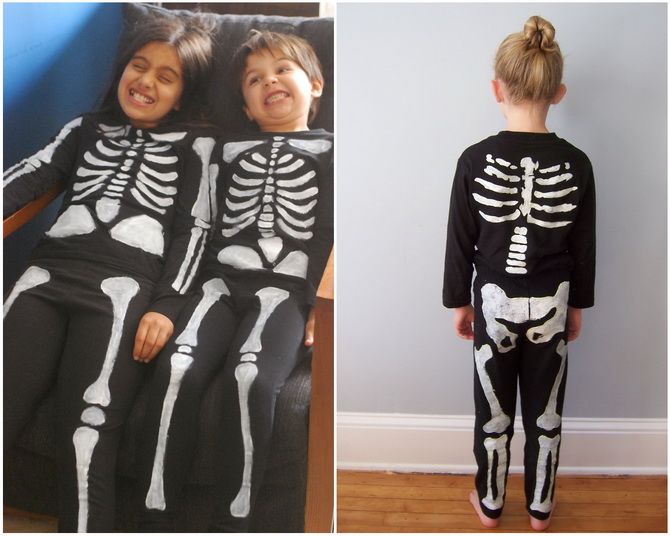 Cutting out a skeleton costume with your own hands
You can use a skeleton stencil for a suit a little bit differently. To be exact, print a Halloween skeleton template, pin it to a black T-shirt or turtleneck and cut it out carefully.
Skeleton Suit is a clothing pattern. Note that the front of the skeleton (left) and the back (right) are different.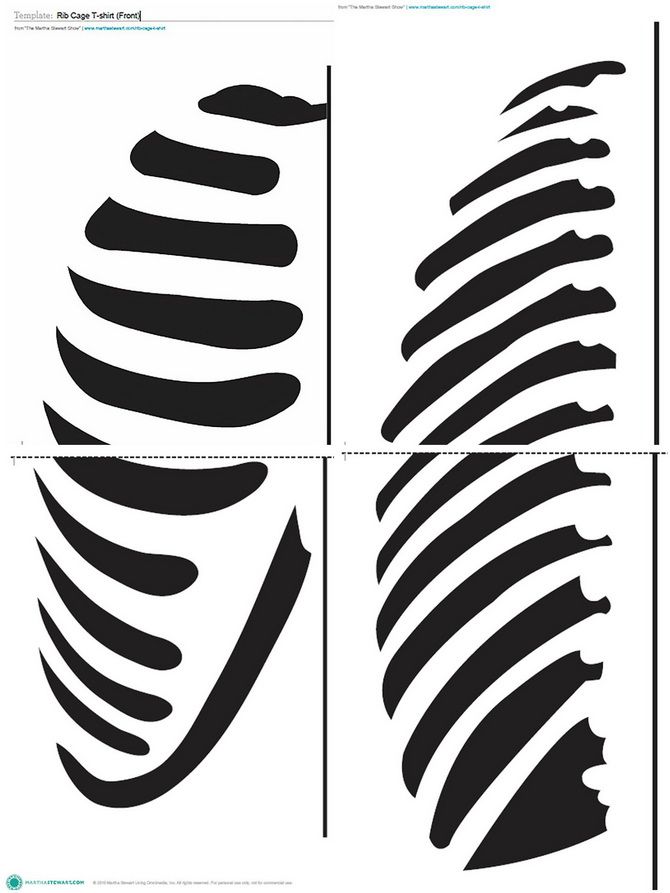 And this is a step-by-step instruction on how to make a skeleton costume with your own hands. Fold the shirt in half and make cuts by a pattern, first at the front and then at the back part of it. Put the ready-made T-shirt over a white top.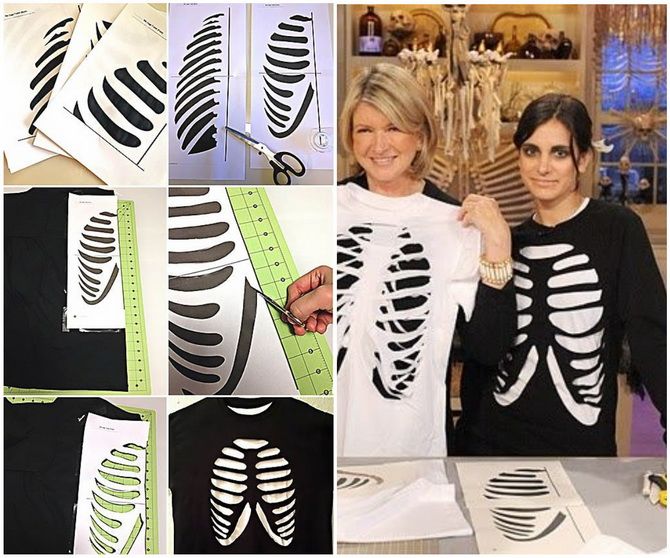 Here's another way to cut out a skeleton costume for Halloween.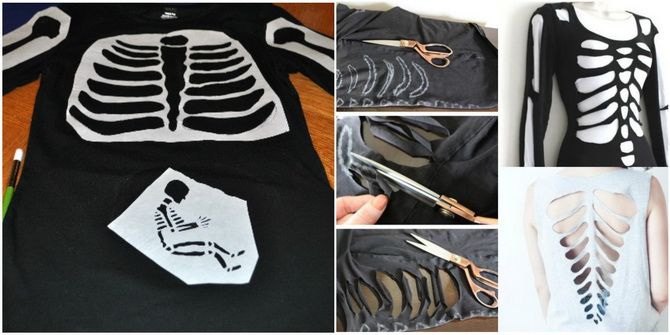 Halloween Glam Skeleton Costume
An interesting method that can be used when creating a skeleton costume with your own hands is gluing aluminum tape. In this way, you can make a skeleton costume for both adults and kids.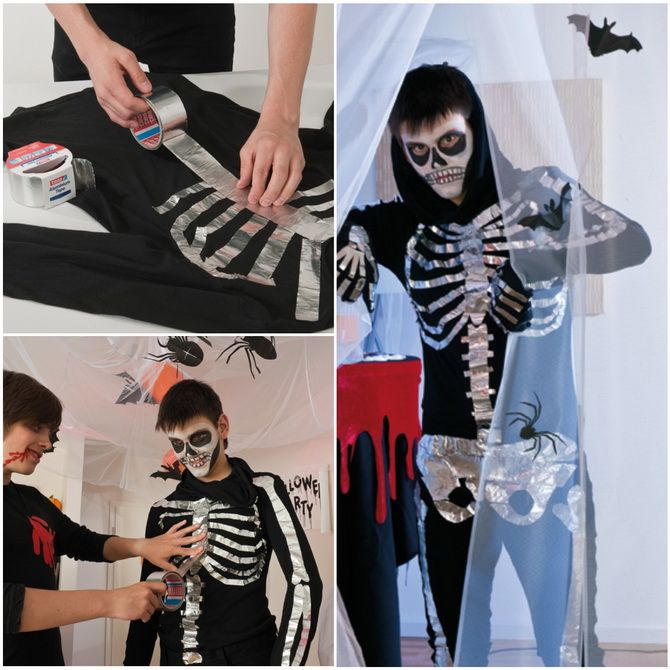 Applying glitter or shiny paint will help you create a beautiful skeleton costume.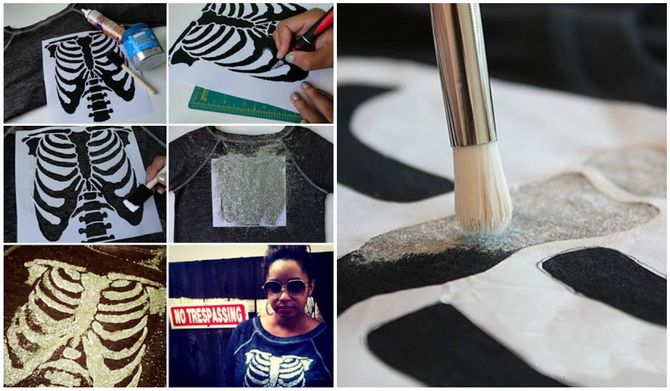 Next videos will show some simple ways of creating a skeleton costume using materials on hand.
Skeleton Looks for Boys and Girls on Halloween
You can create a stylish and rather creepy Halloween look for a girl with the help of make-up and gloomy accessories. Hats, knee-high boots, chokers and hair ornaments will definitely come in handy when creating a DIY skeleton costume.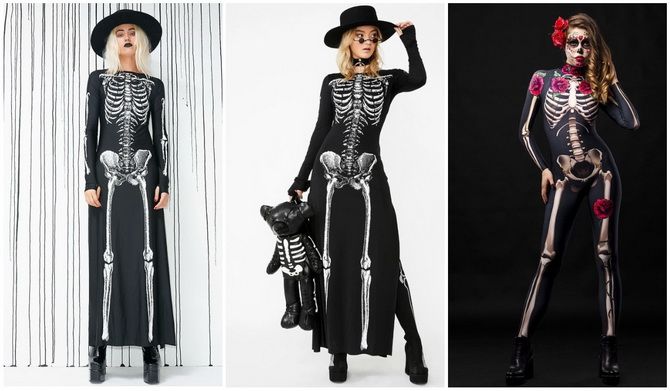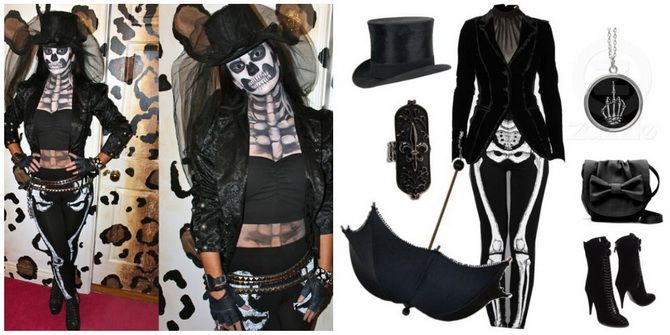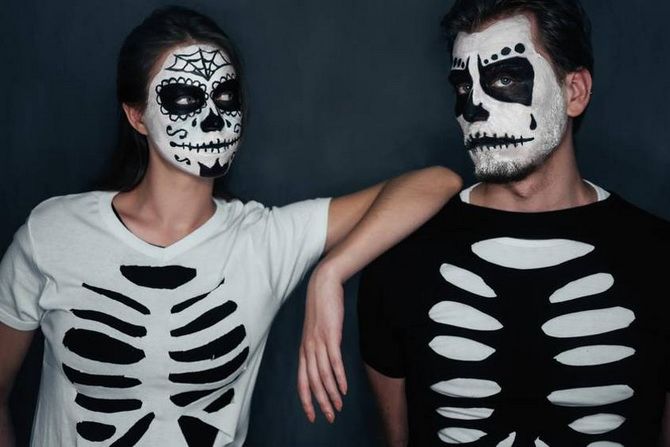 Another technique used for creating a skeleton look at home is body art. After all, it's not necessarily to draw on clothing. You can draw directly on the body.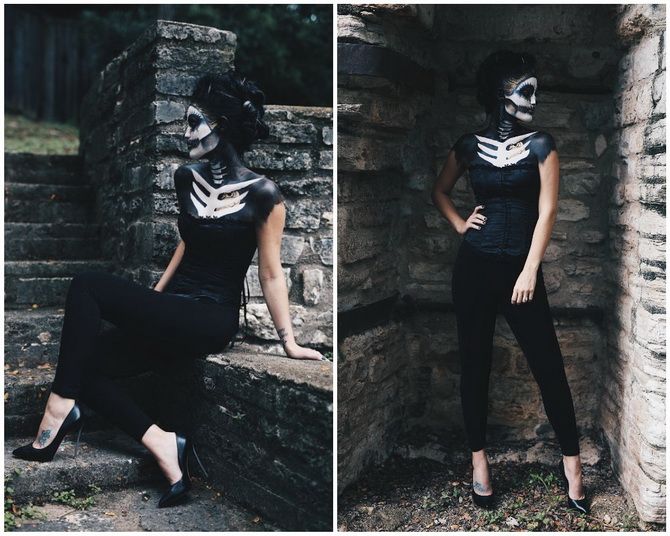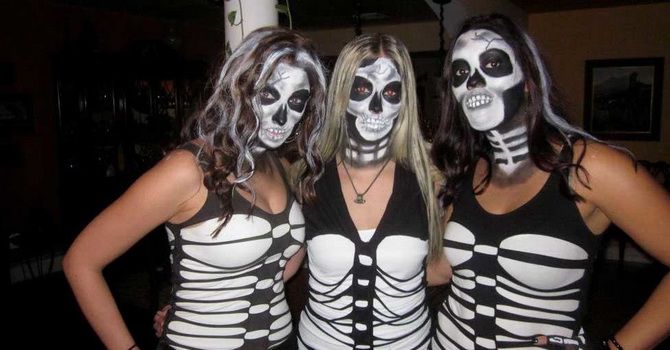 Skeleton makeup for women and men: how to look scary
Did you know that it is customary to try on the images of skeletons not only on Halloween. In Mexico, there is a holiday – Day of the Dead, when people usually paint skulls on their faces. Sometimes it turns out to be really gorgeous and sometimes it's creepy and awful!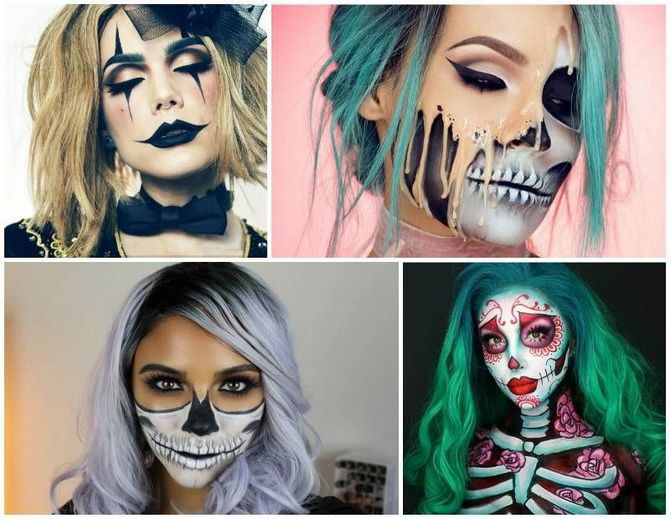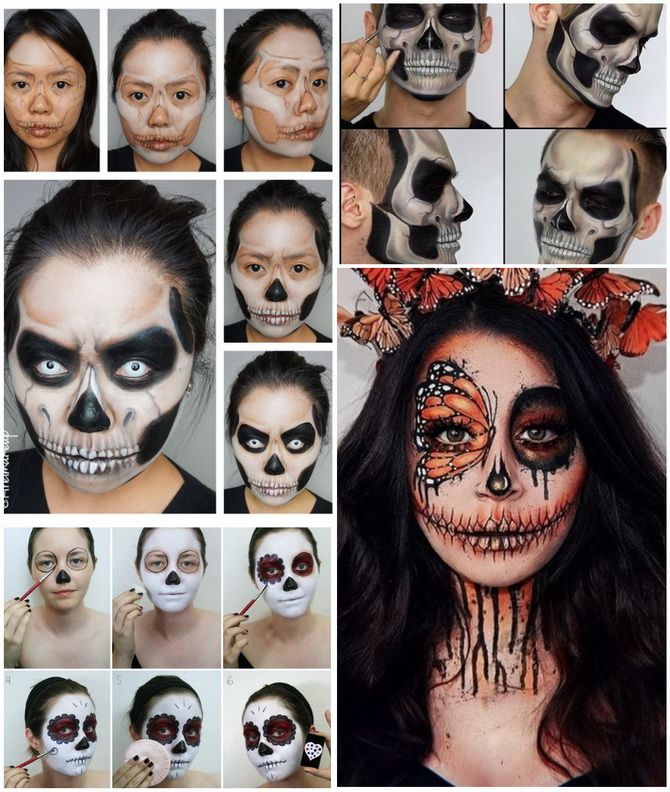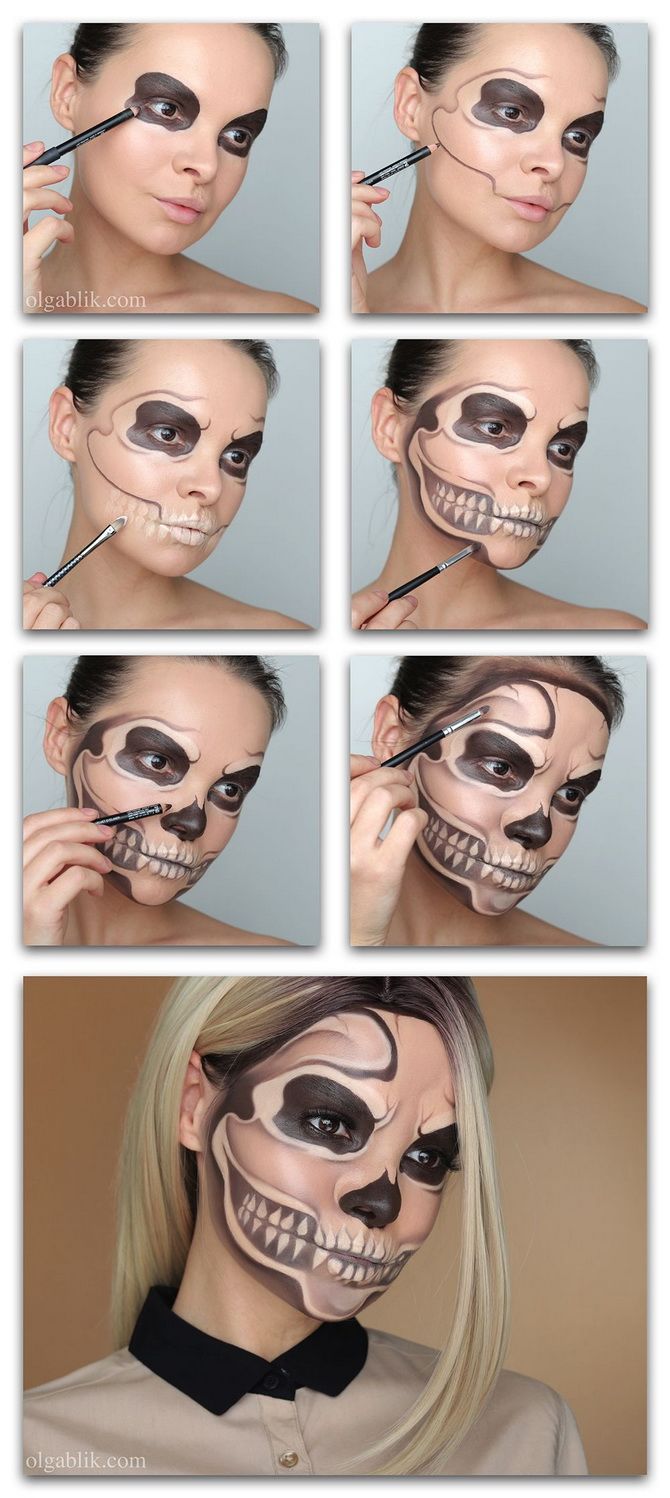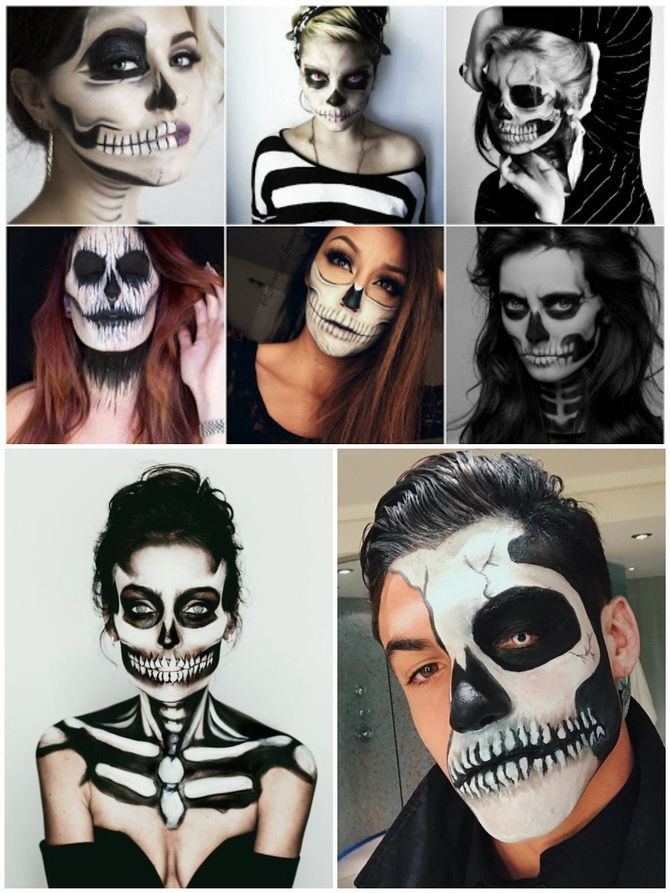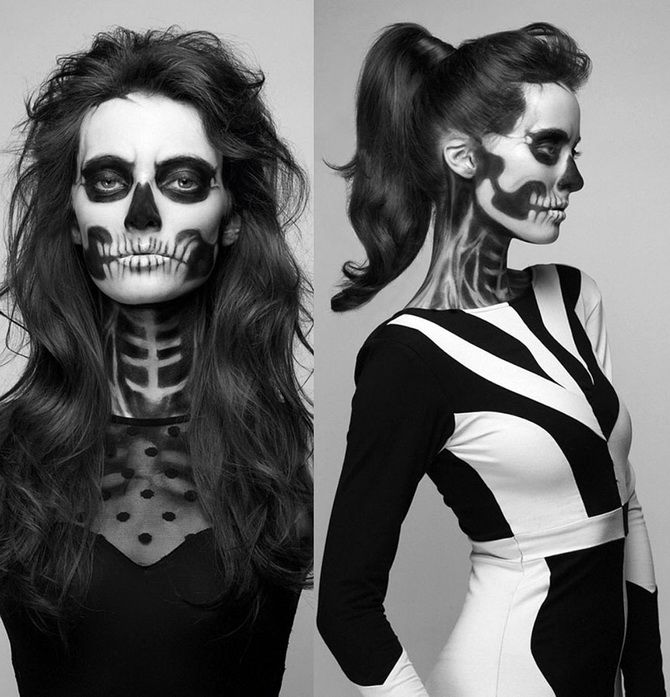 Take a look at the video showing a spectacular make-up of the Halloween skeleton.
Similar articles / You may like this