The Halloween photo zone is a great opportunity to create beautiful, memorable photos. You can take original pictures with your family and guests using various accessories. How to make a photo zone for Halloween 2022 with your own hands?
What you need to design a photo zone
You can create it anywhere: in the office, in the room of the apartment or near the house. To design a photo zone you will need:
balloons;
spiders;
broom;
bats;
zombie;
skulls;
pumpkin;
skeletons;
witch and various crafts.
Don't forget to dress up for Halloween as well, choosing a spooky or fun look.
DIY photo booth ideas for Halloween
You can arrange places for photos with guests in different ways. For example, you can place several ghosts in the center.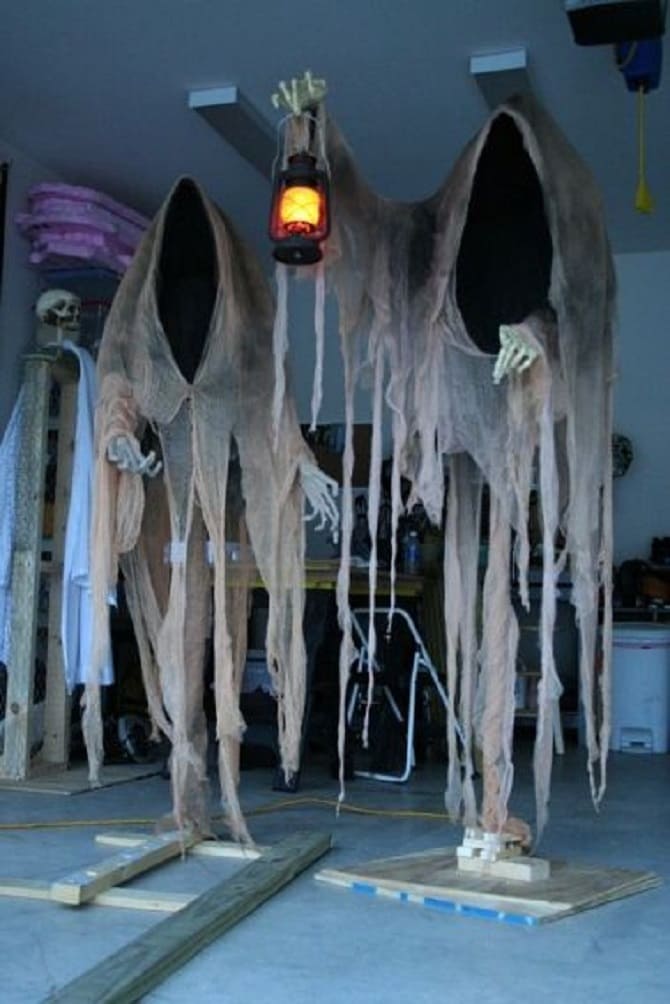 And the photo zone with the witch looks very cool.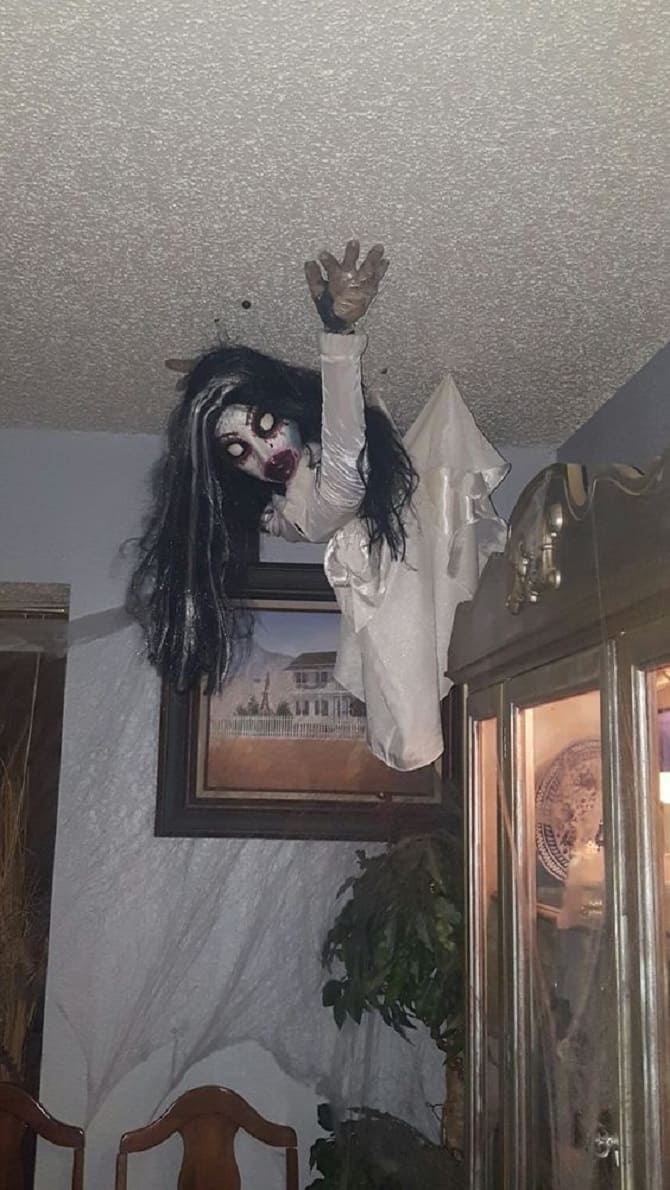 Place large spiders that seem to climb the wall.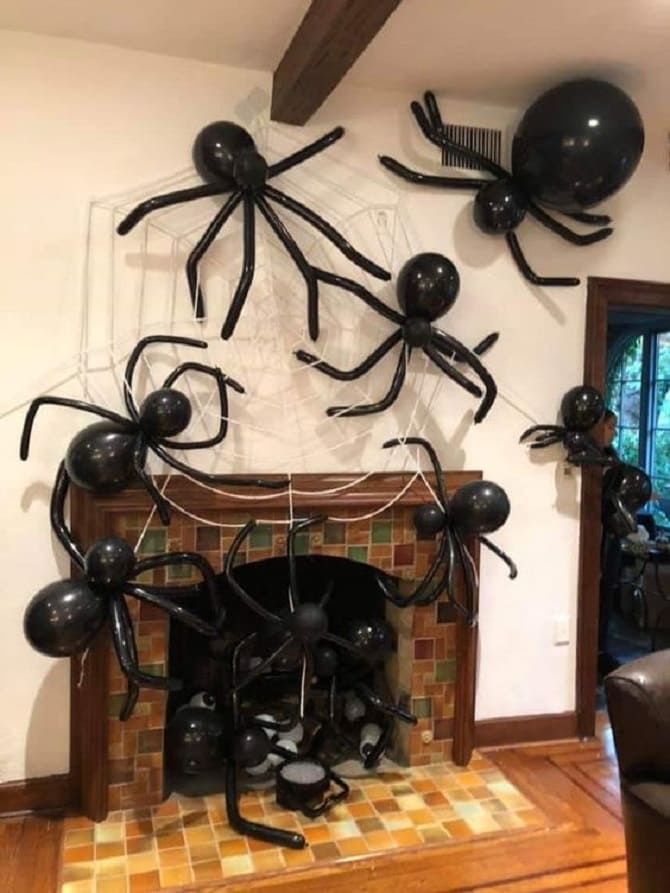 Use balloons to add a festive vibe. Choose from orange, black or red.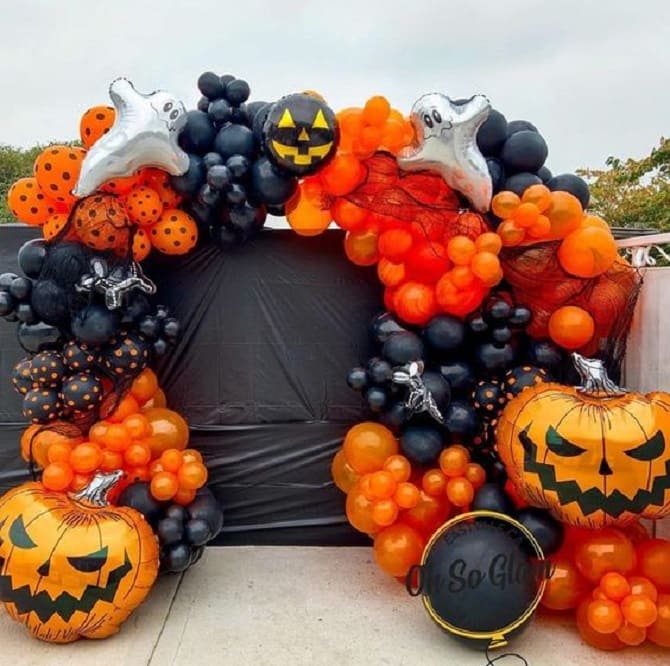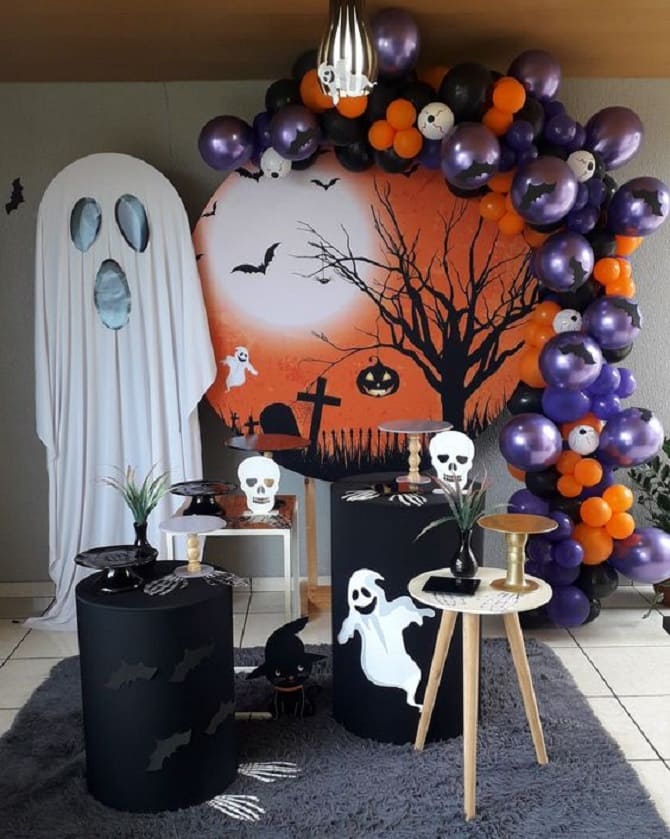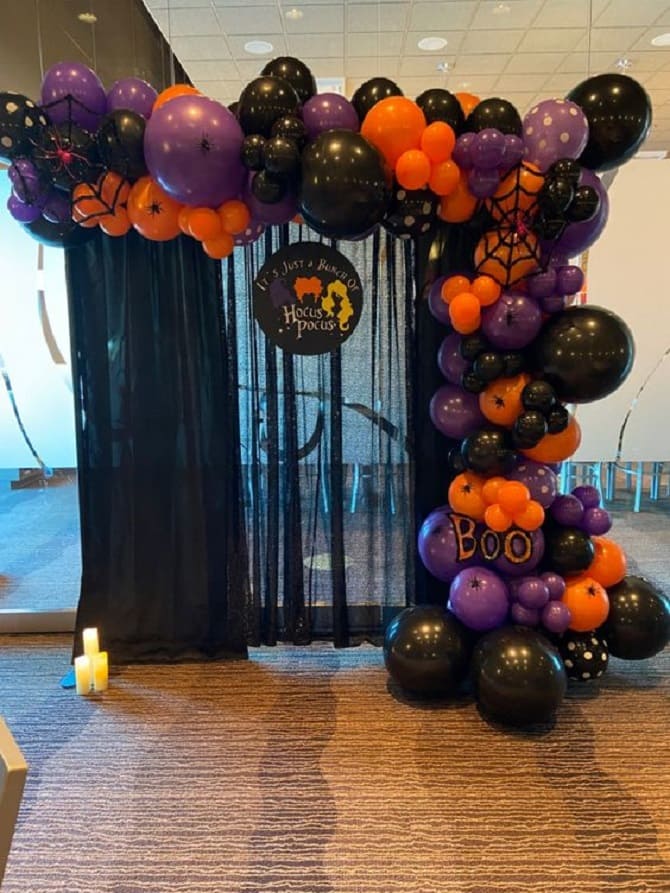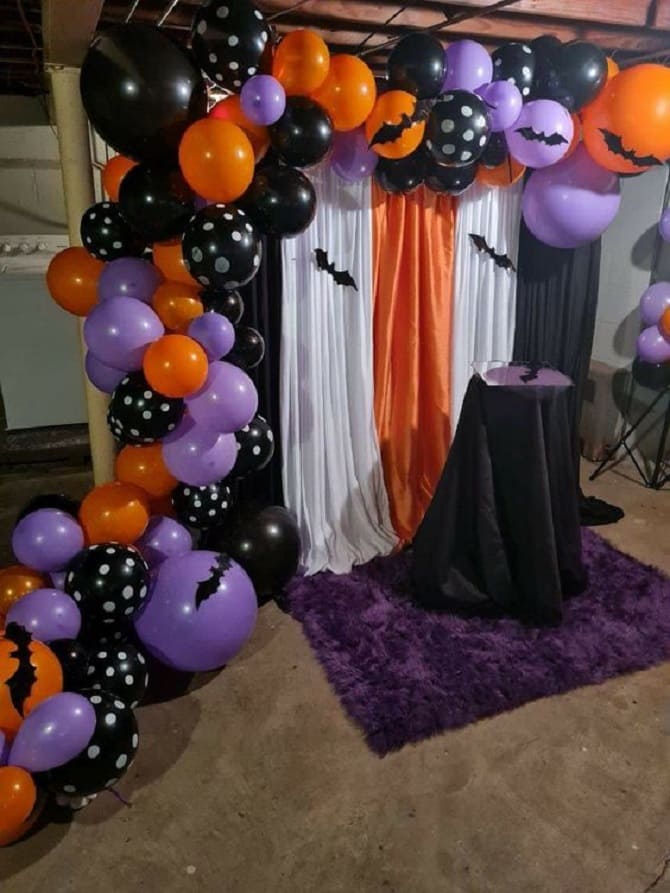 With the help of skeletons, you can make a photo zone, from which goosebumps will run through your skin.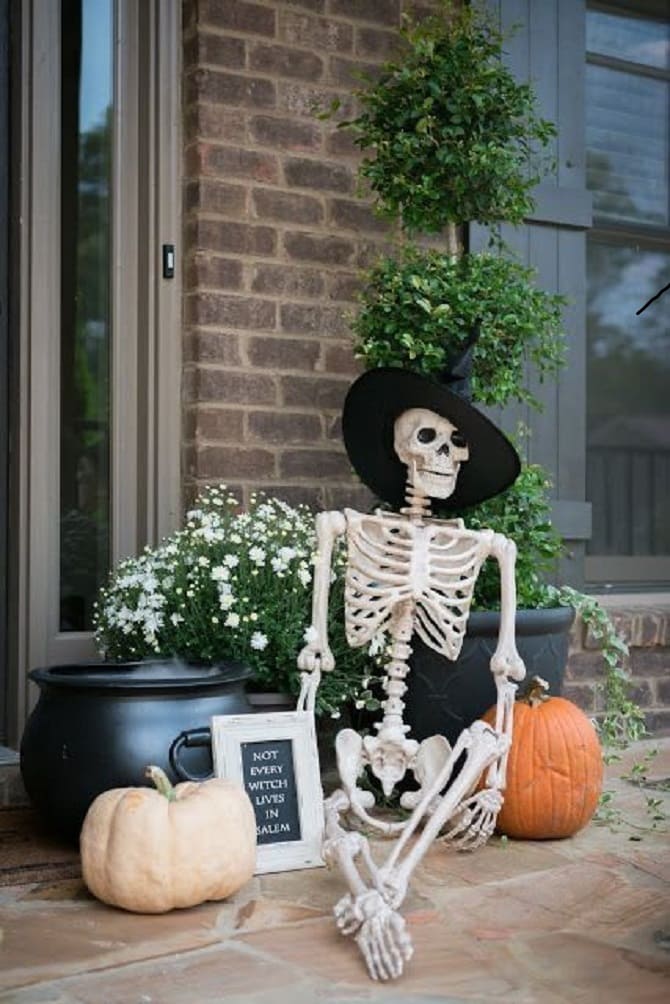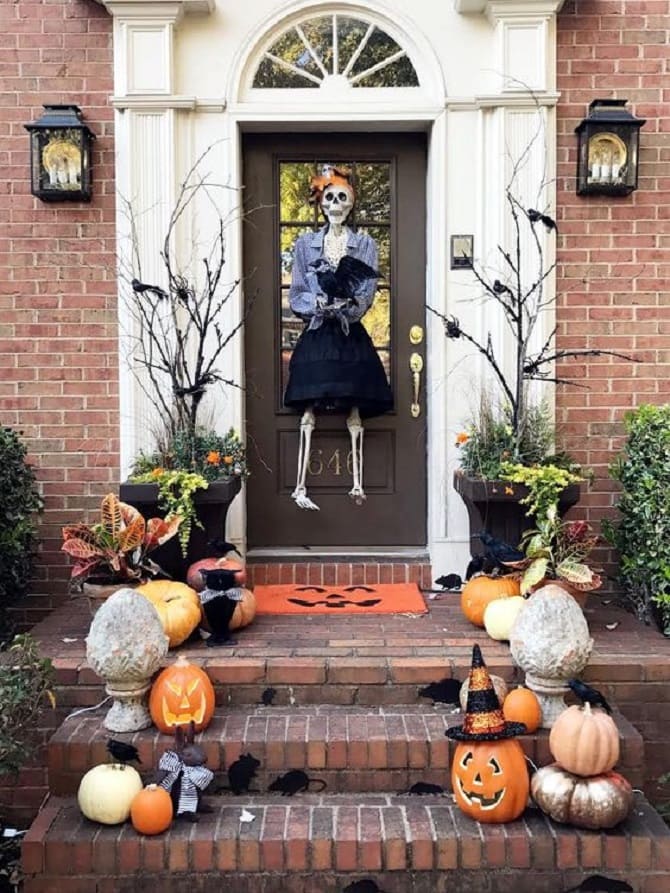 Don't forget about the pumpkins – the Jack o'Lantern will fit perfectly into the photo zone, because it is considered the main symbol of Halloween.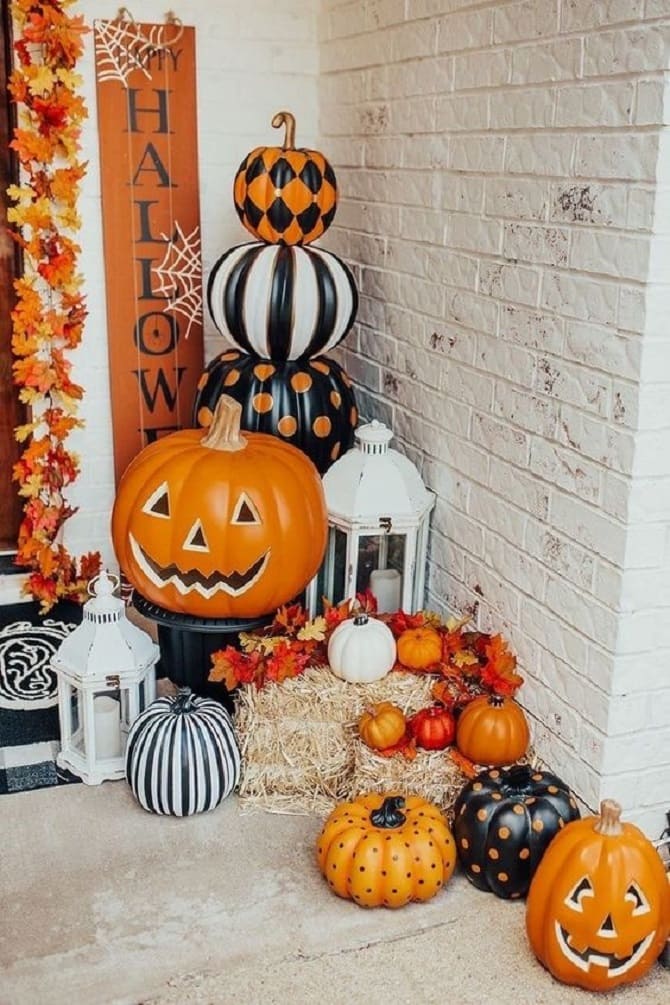 Similar articles / You may like this