Halloween, which we all look forward to, is coming October 31, 2022. By this time, you should prepare some terrifying decor and treats, think over a costume and, of course, decorate your home. Here's a selection of bright and creative ideas on how to decorate the house for Halloween. Joy-pup.com will tell you about trendy decor 2022, creative crafts and show you loads of beautiful photos. It will be terribly interesting!
Decorations for Halloween with your own hands: inspiration boards and workshops
There is a rule: if you want to do something well, do it yourself. If you don't know how, check out stylish ideas on Joy-pup. In this article you'll see lots of DIY crafts for Halloween, interior photos and workshops.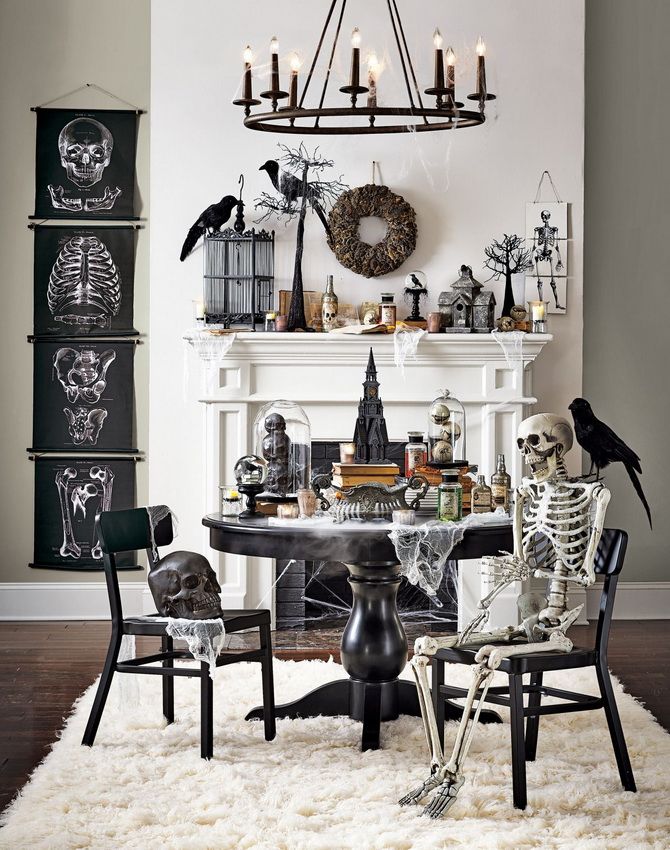 Ghosts and gauze cobwebs, paper bats, skeletons, witches, mummies and spiders from improvised materials. And, of course, DIY Pumpkin Jack-O-Lantern. See a cool photo selection of how to decorate a room for Halloween 2022 with your own hands.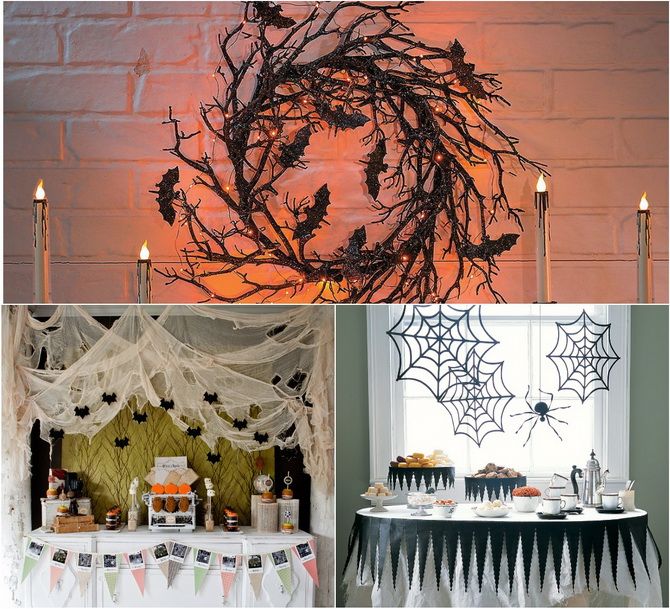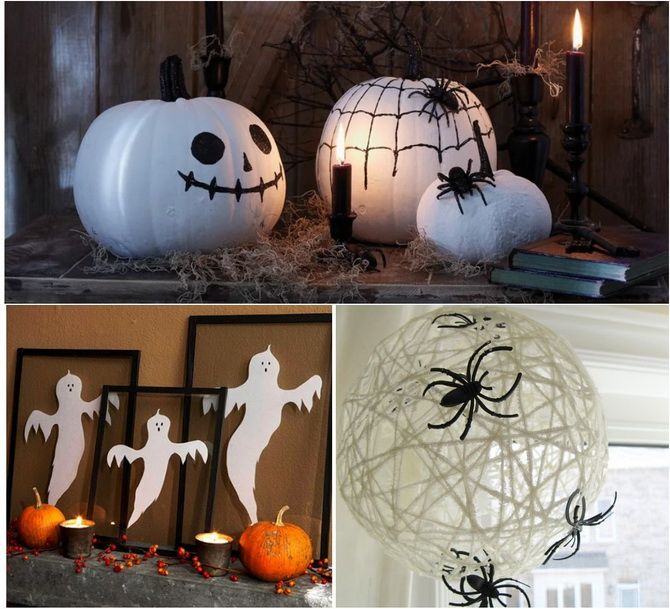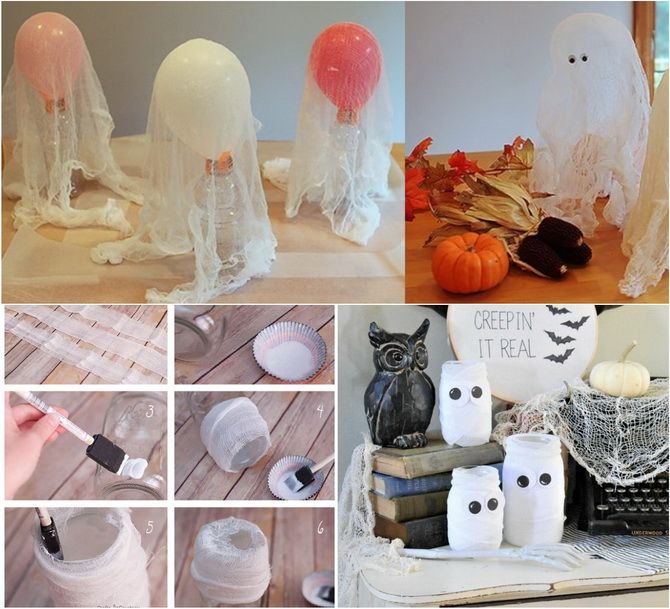 Creating homemade Halloween decor is simple, affordable and lots of fun! Mummies and ghost garlands, creepy Halloween wreaths and branch bouquets – you can make all these crafts with your own hands. Add dark lighting, carved pumpkins, lighted candles to the interior and you'll get an unforgettable Halloween 2022 atmosphere.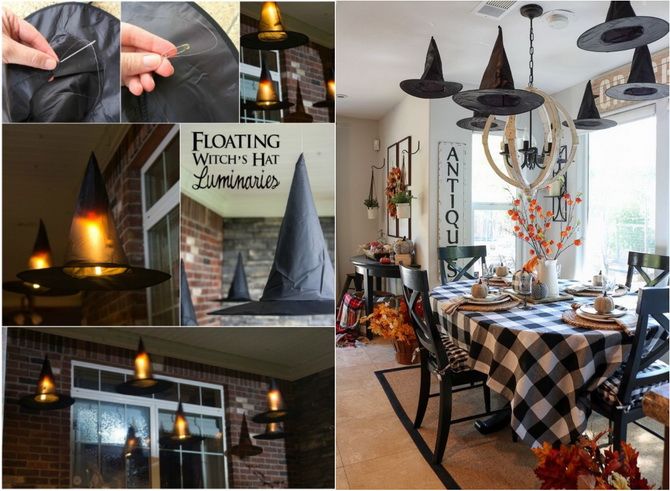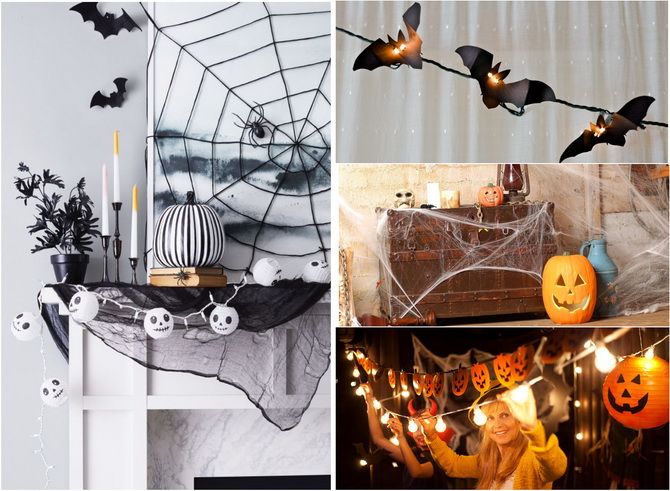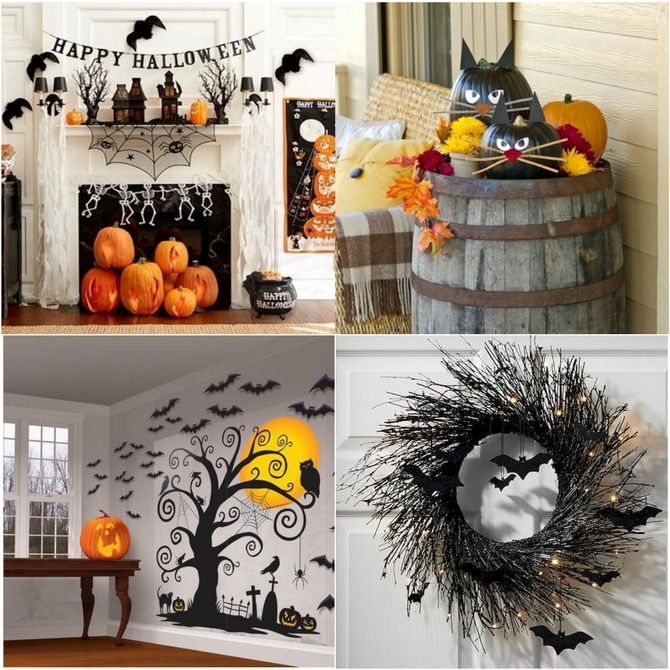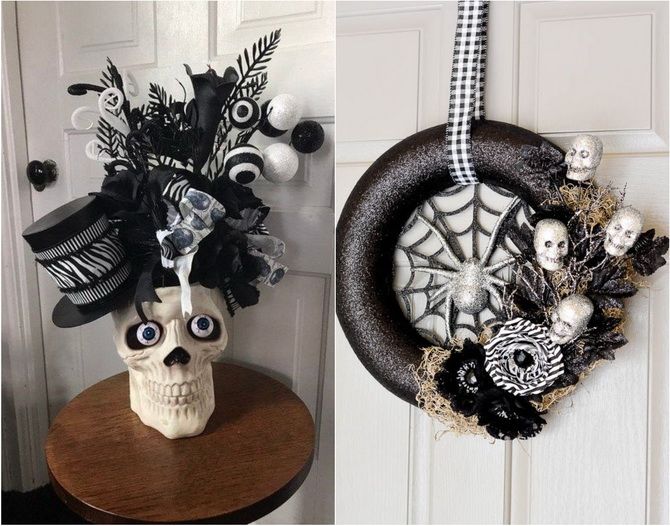 You can also get creative with purchased decorations. Put pumpkins and skulls in a jar and decorate the composition with straw or make a mini-terrarium.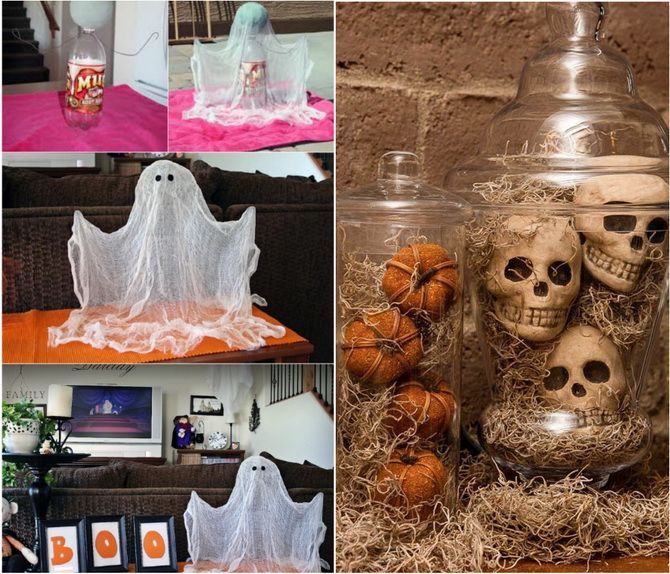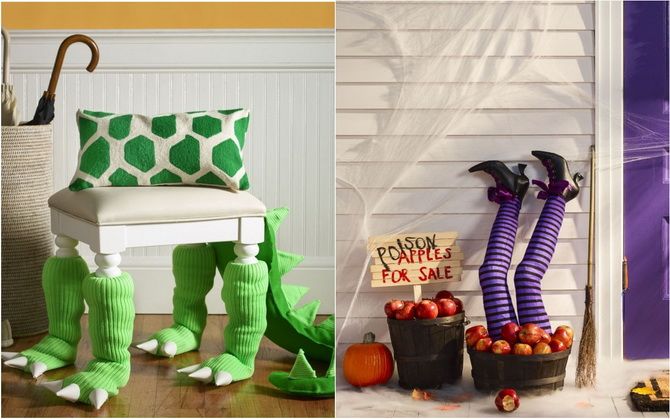 Paper and cardboard crafts as Halloween decorations
To decorate a room for Halloween at home, you don't have to use expensive decor. You can make a DIY bat out of paper or cardboard, cut out decorations for windows, doors, or creepy wall setting.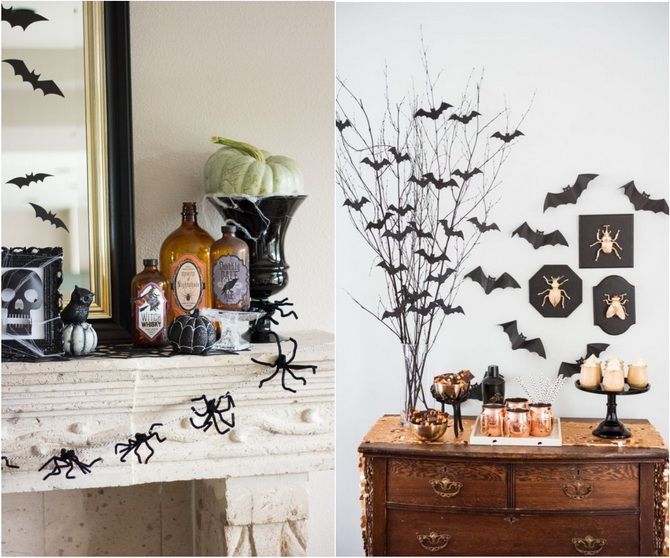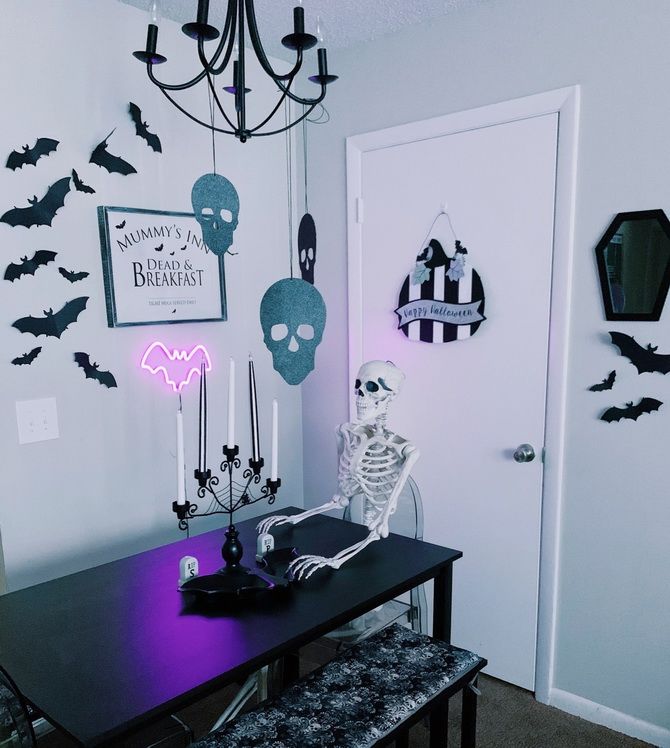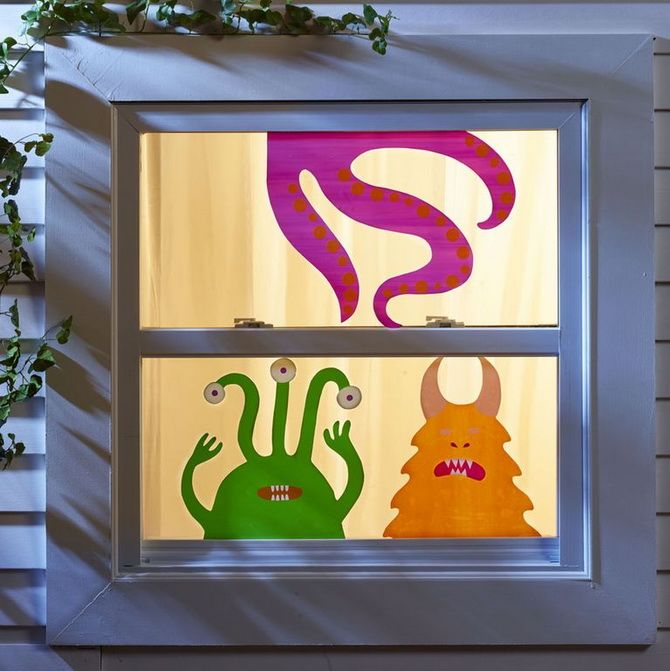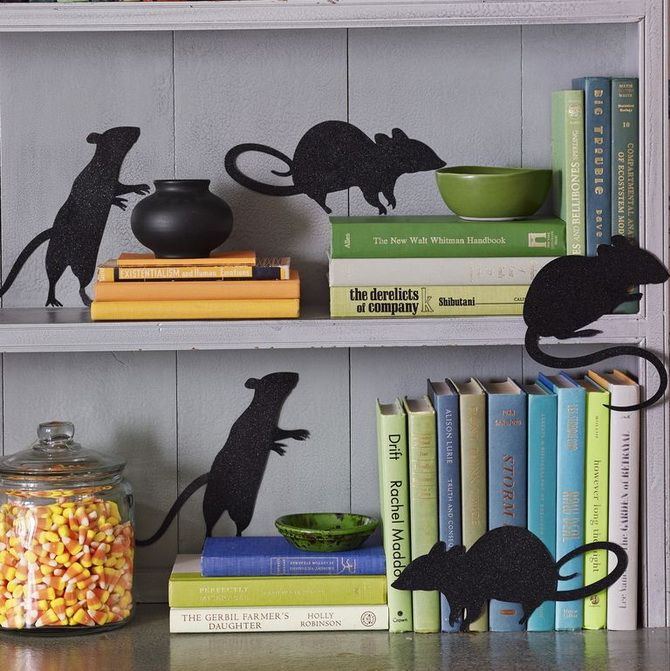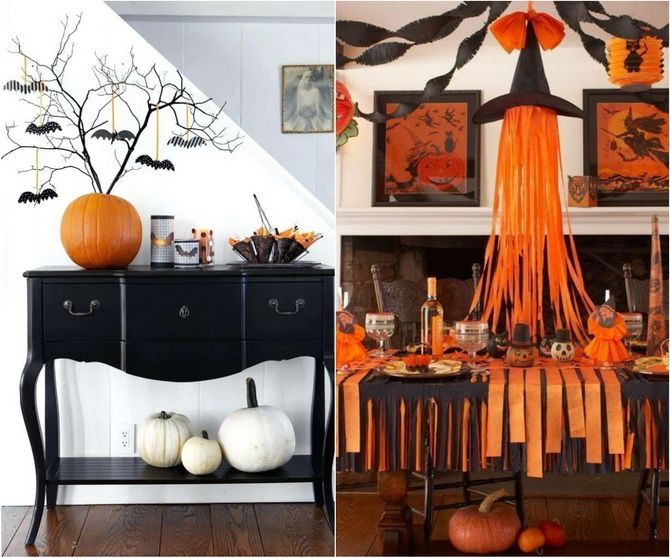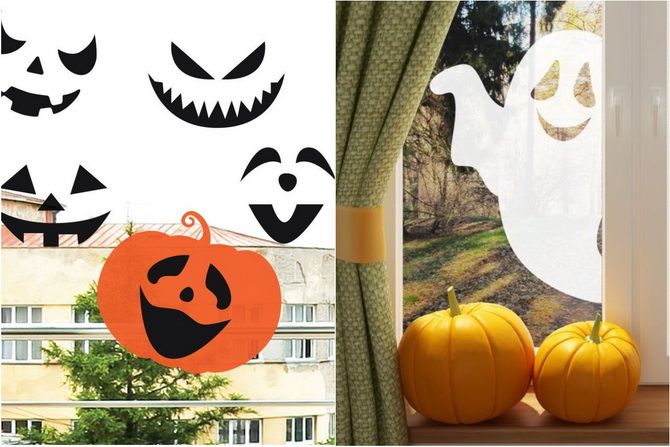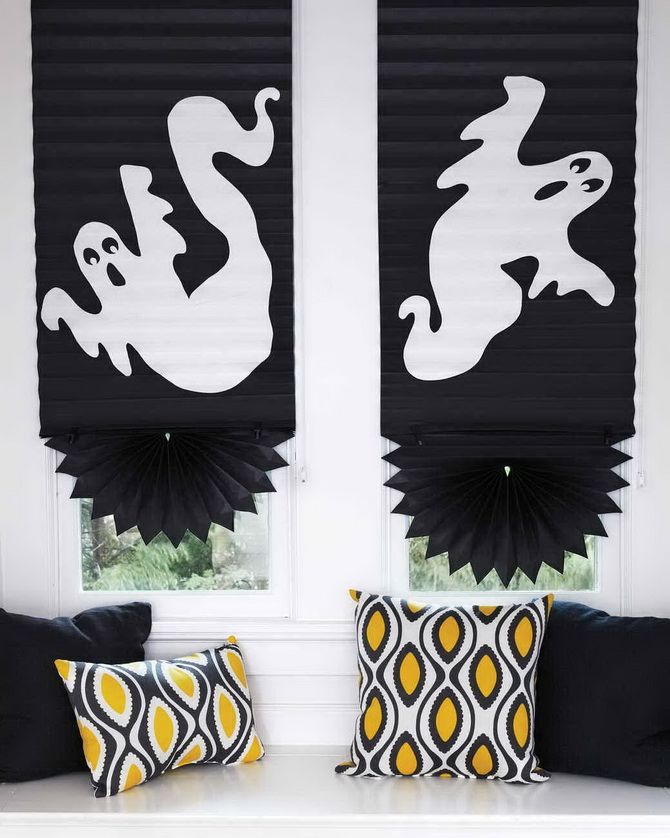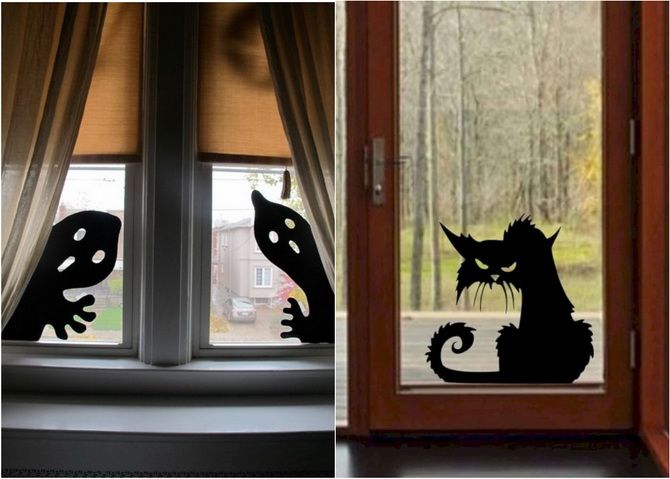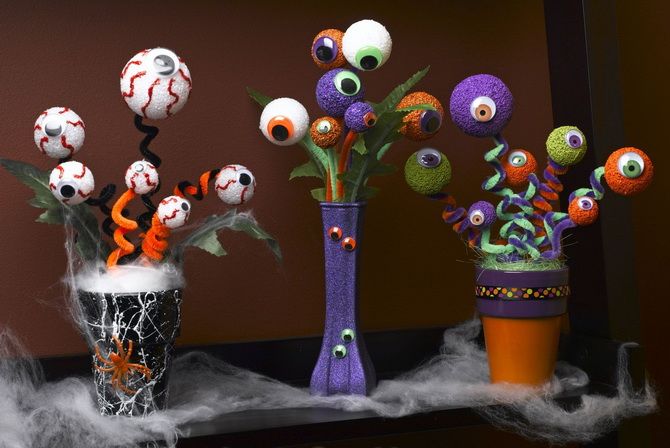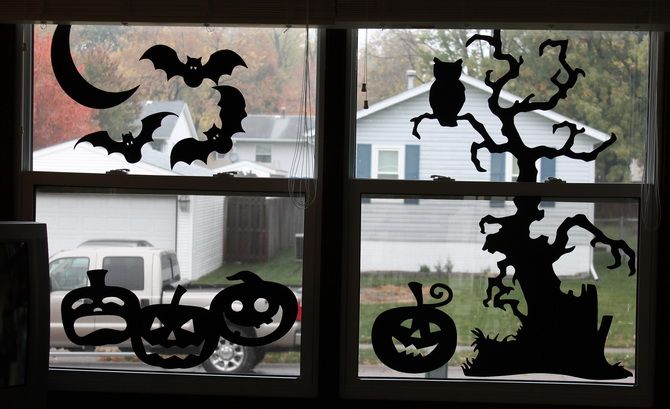 Dinner is served: creative Halloween table setting 2022
If you have already decided to decorate the room or the whole house for Halloween 2022, then don't forget about the festive serving of the "terrible" dinner. Take a look at the following photos showing scary table decorations.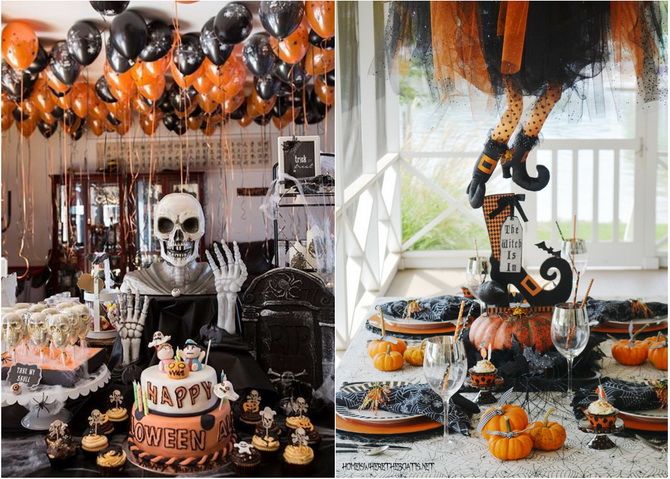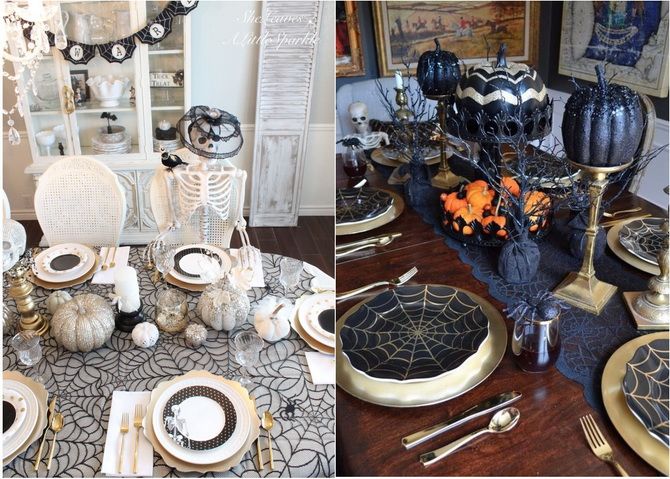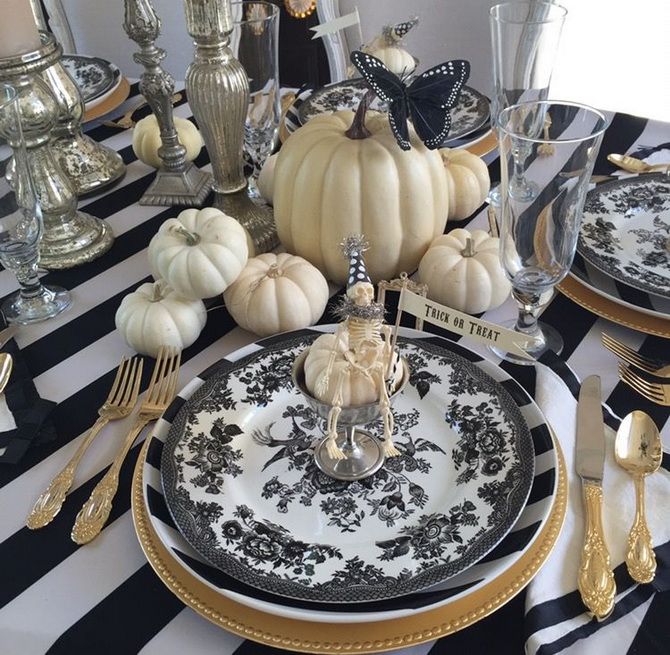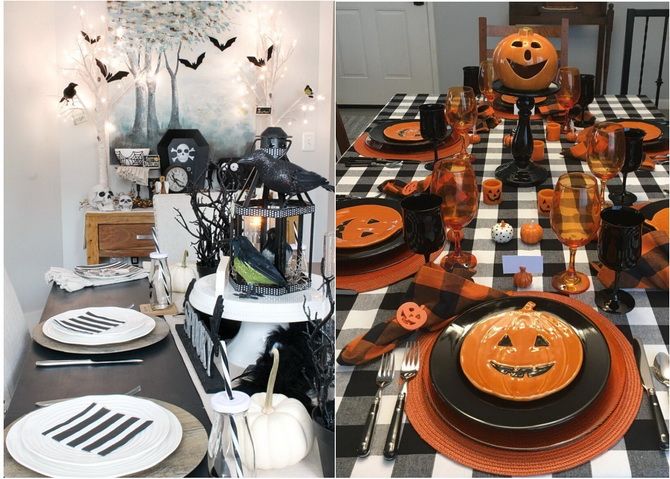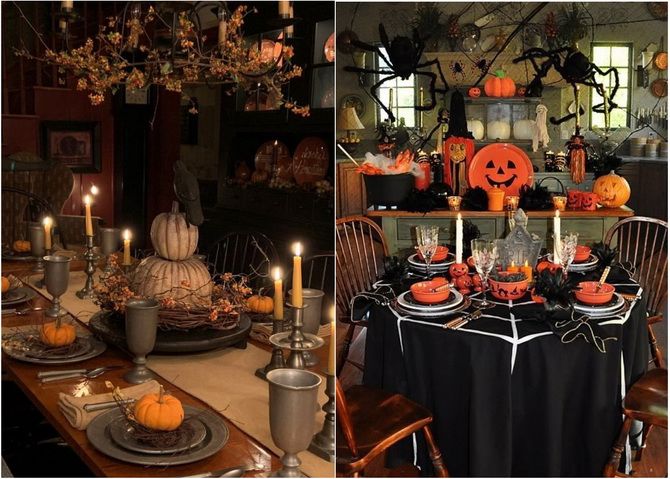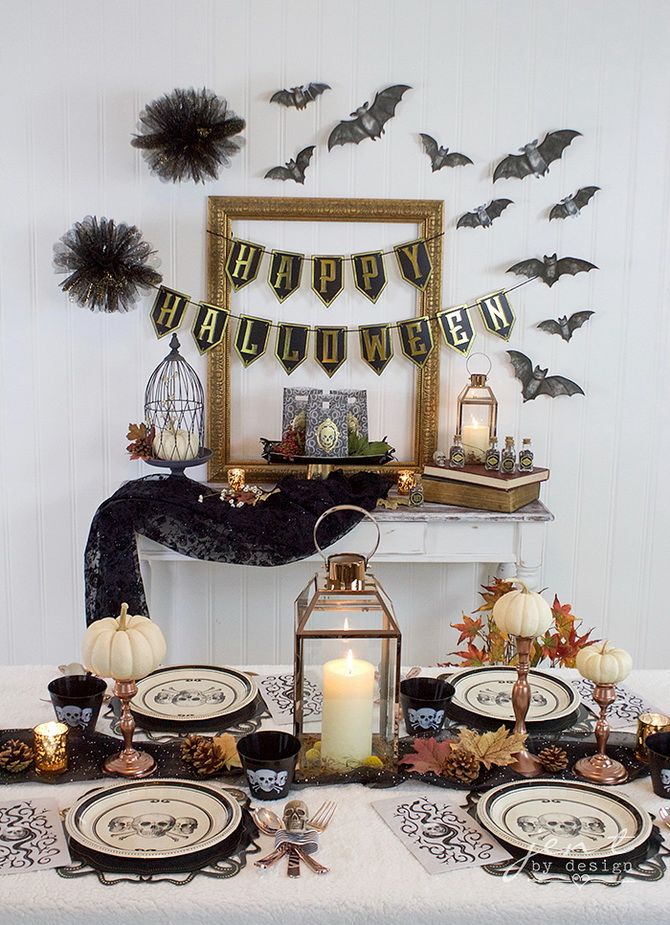 How do you find the individual serving dishes?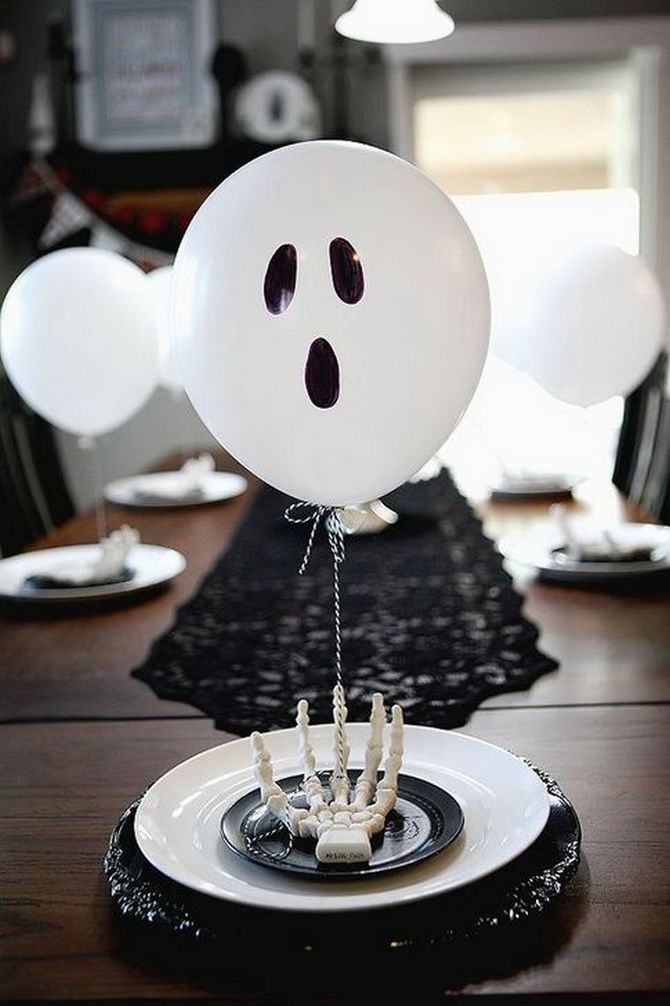 How to decorate your living room for Halloween 2022: ideas and options for the best home setting
To decorate a guest room on Halloween, you need to think everything through. It's great if you have a fireplace: you can decorate it with garlands and various crafts.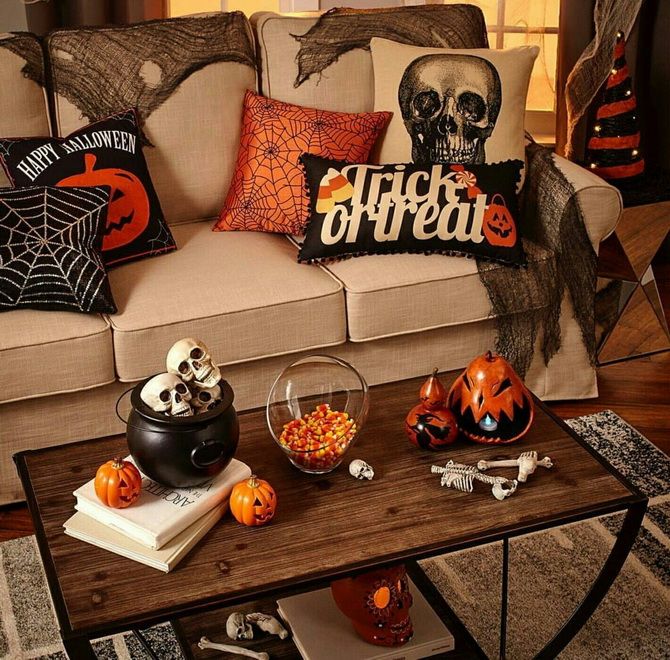 If there is no fireplace, then you can put the Halloween decorations on the shelves and tables. Today, beautiful figurines, pillows, vases and other souvenirs with Halloween symbols are available for sale.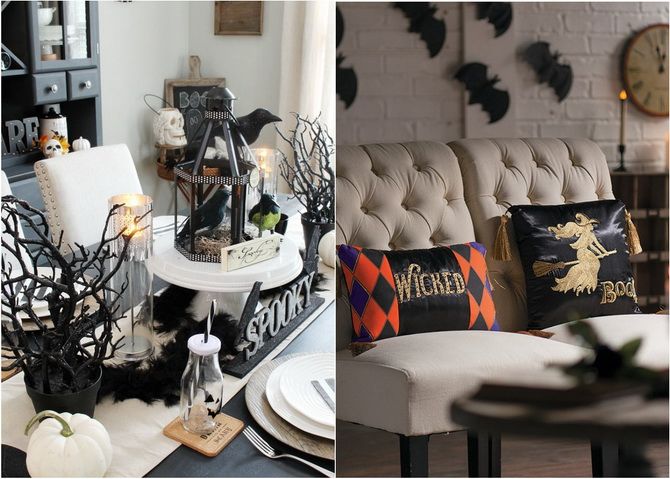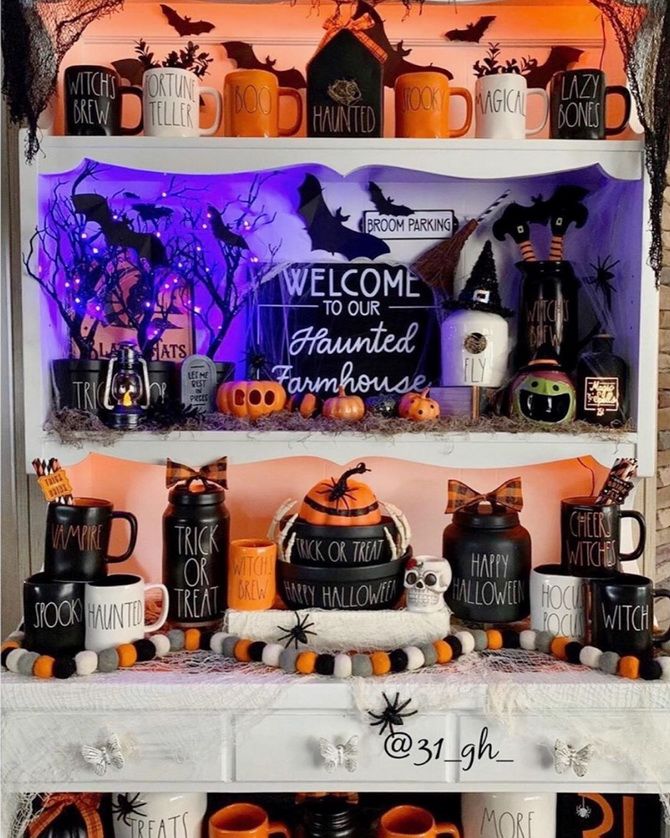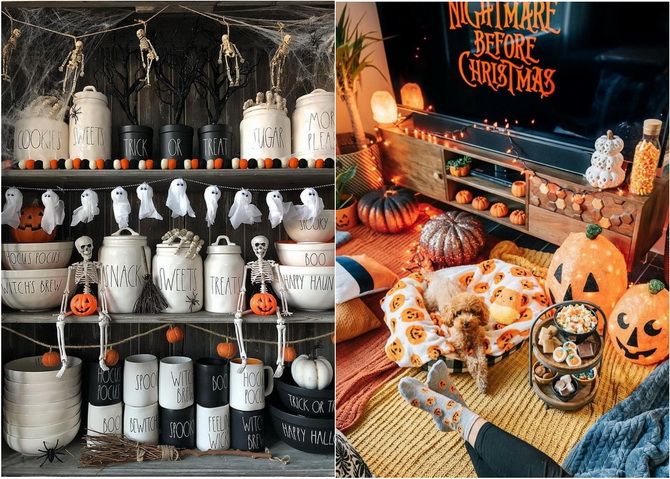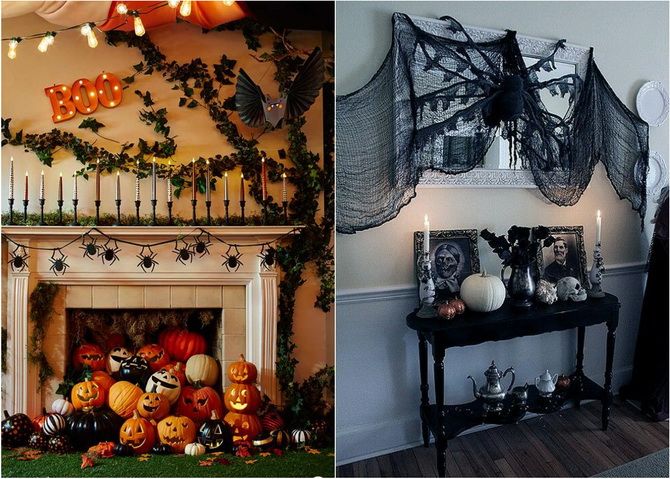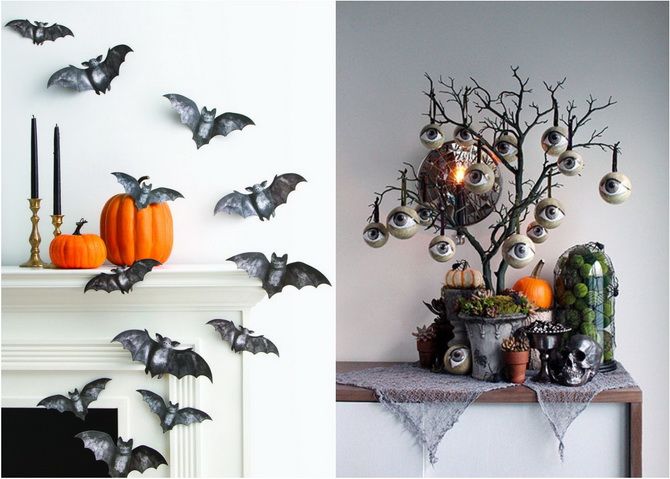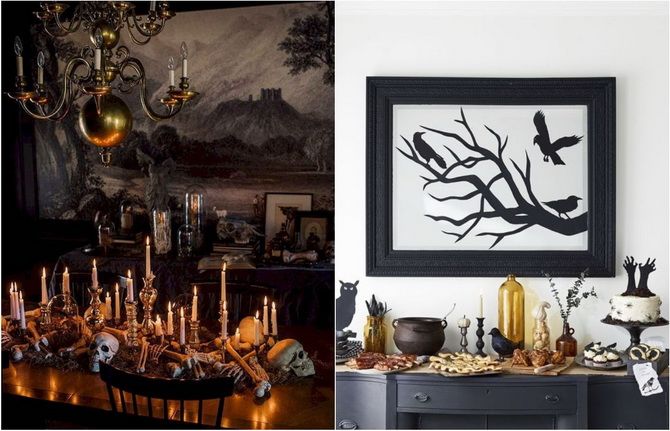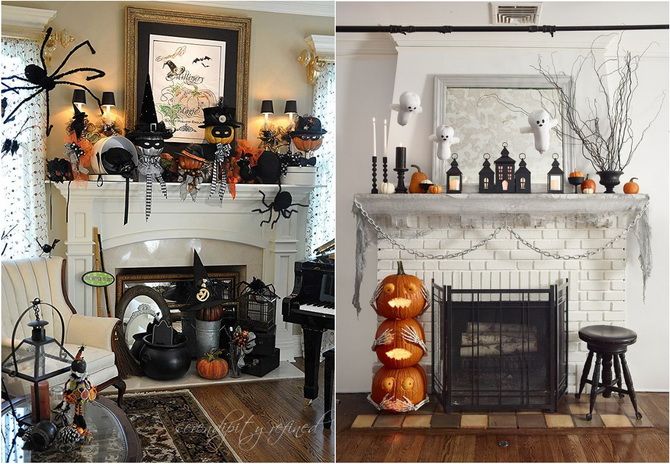 Halloween at home: how to decorate every corner for the holiday?
You can use creative and bright ideas for decorating every single corner of your house for Halloween 2022, including kitchen, corridor or bedroom. Even the bathroom can be beautifully transformed for Halloween!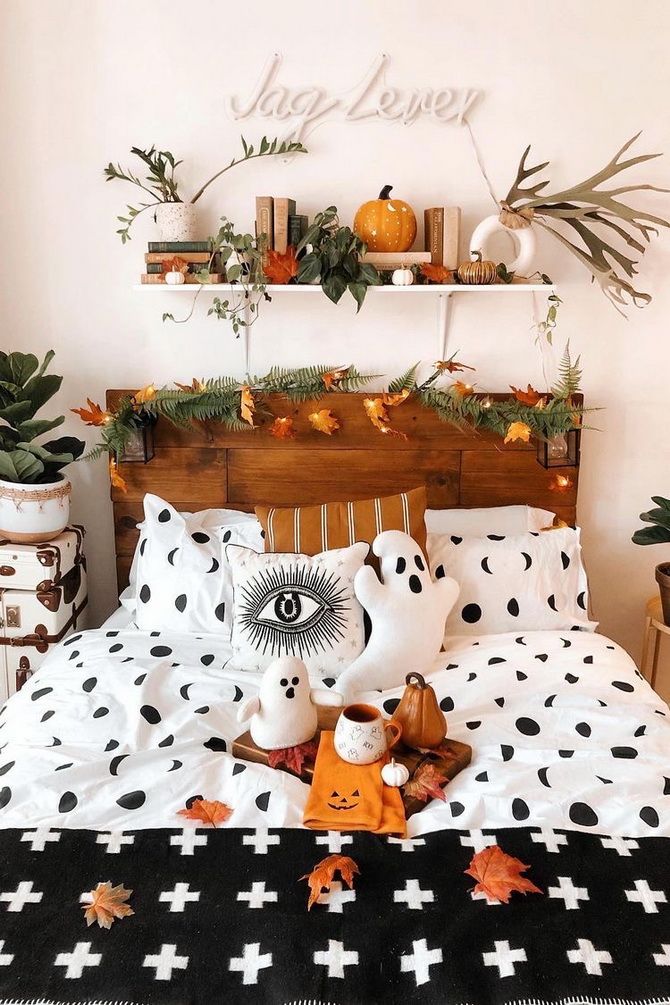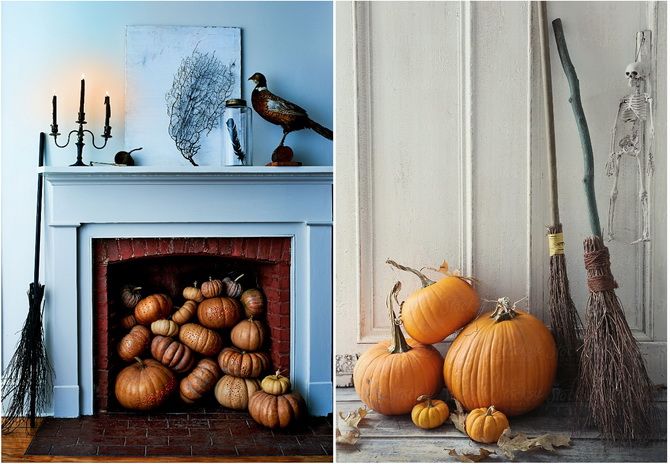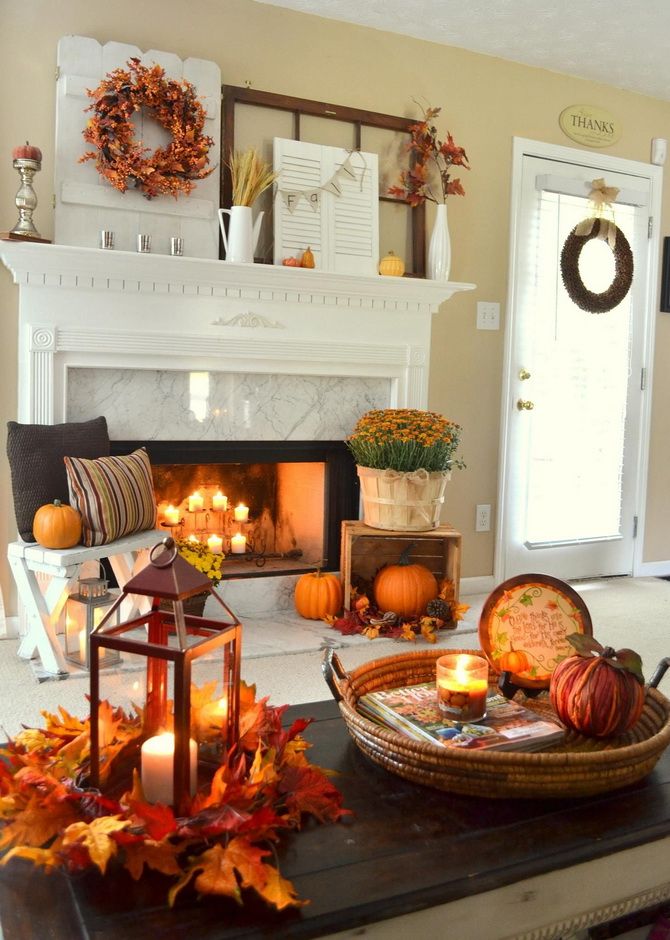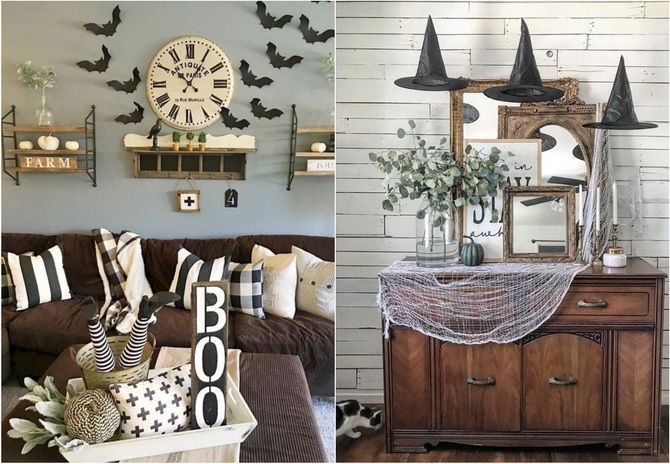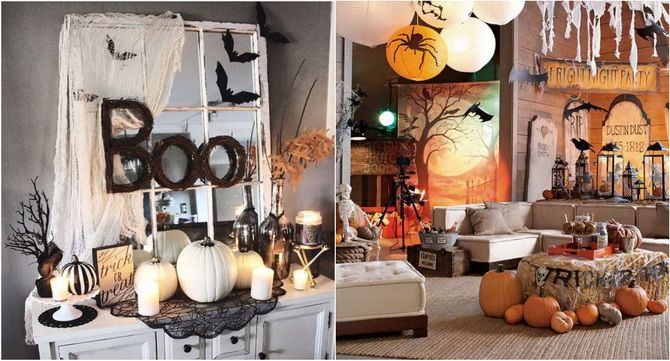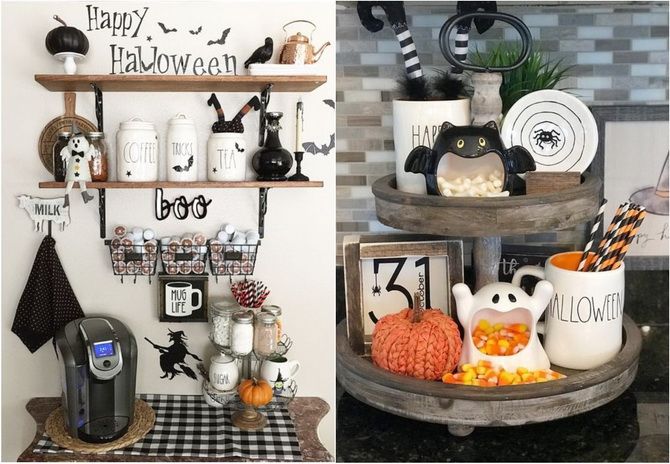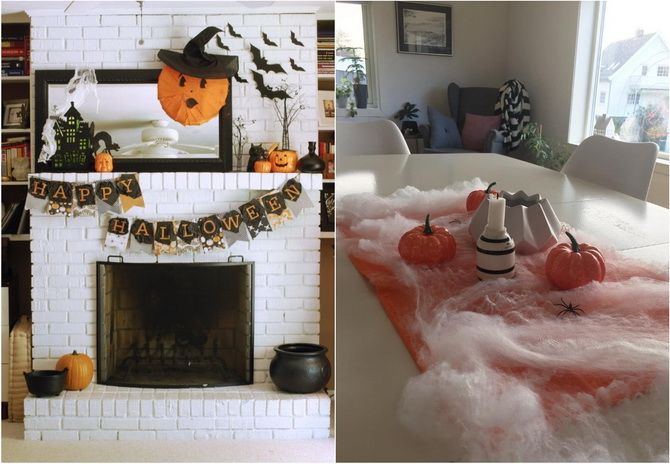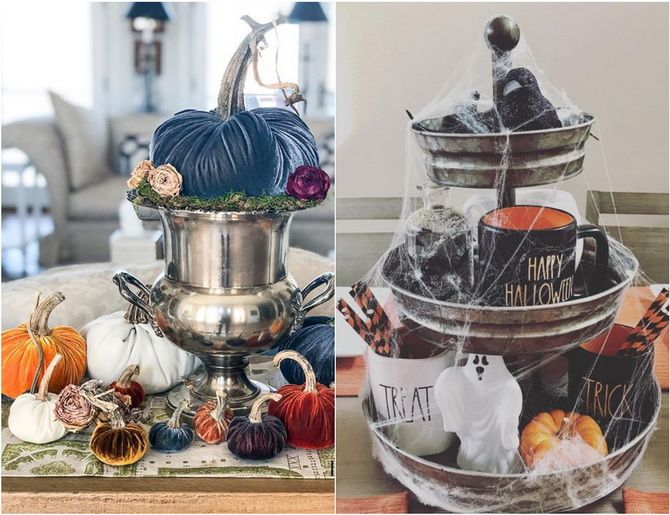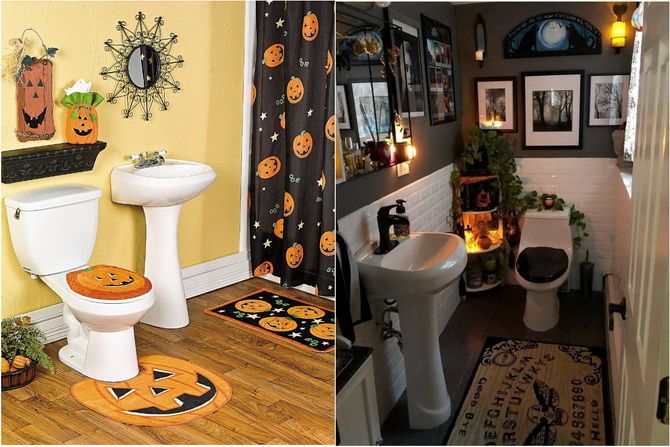 By the way, in addition to the creepy decor, there are all sorts of cute fall-themed things, where pumpkin plays the key role.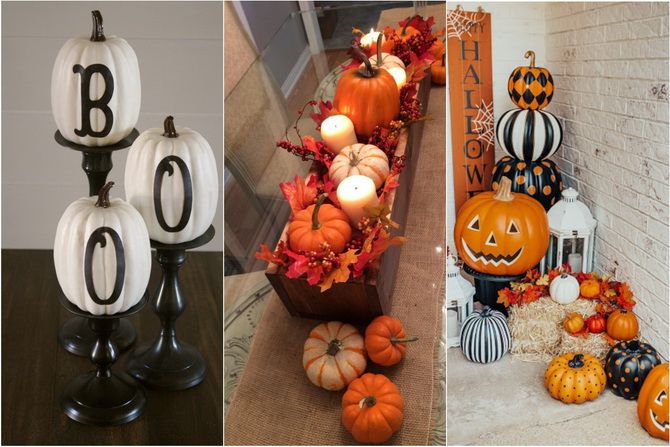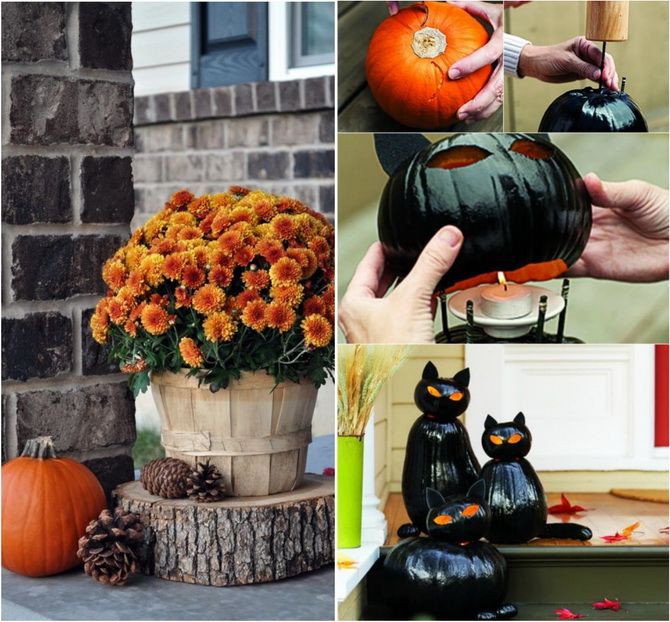 Get to know how to make a Halloween Pumpkin with your own hands here.
Similar articles / You may like this