Inside every home there are details that make it unique and comfortable. Rugs are one of them, they can add comfort and style to the interior of the house. And you can create your own rugs that suit your taste and interior style. We at joy-pup will look at a few ideas for creating DIY rugs.
Knitted rugs
Knitting is an art that allows you to create unique and beautiful things. You can knit a rug from thick yarn or braided from rope. This is a great way to add a touch of rustic charm to your interior. Try experimenting with different patterns and colors to create a rug that suits your decor exactly.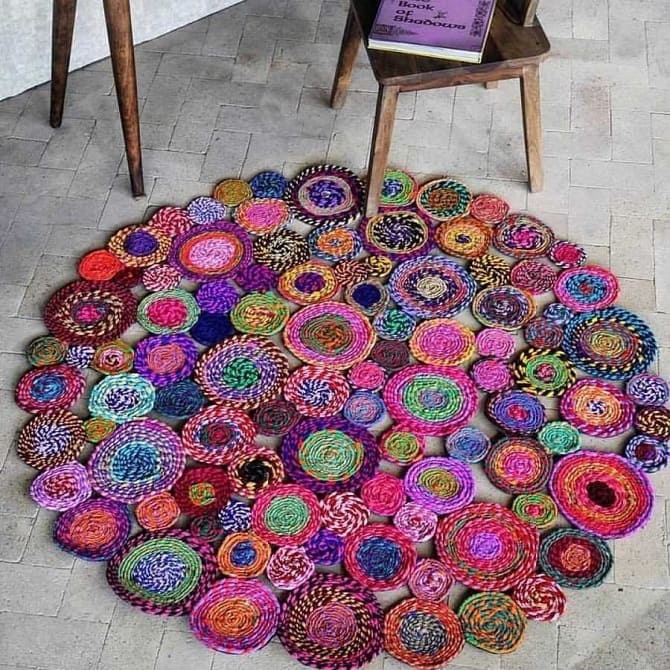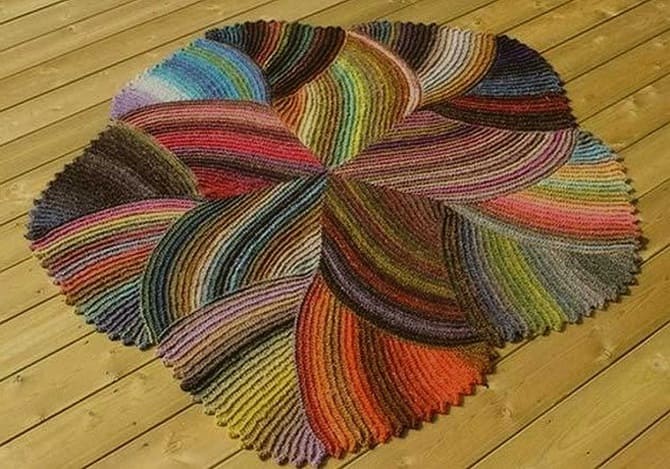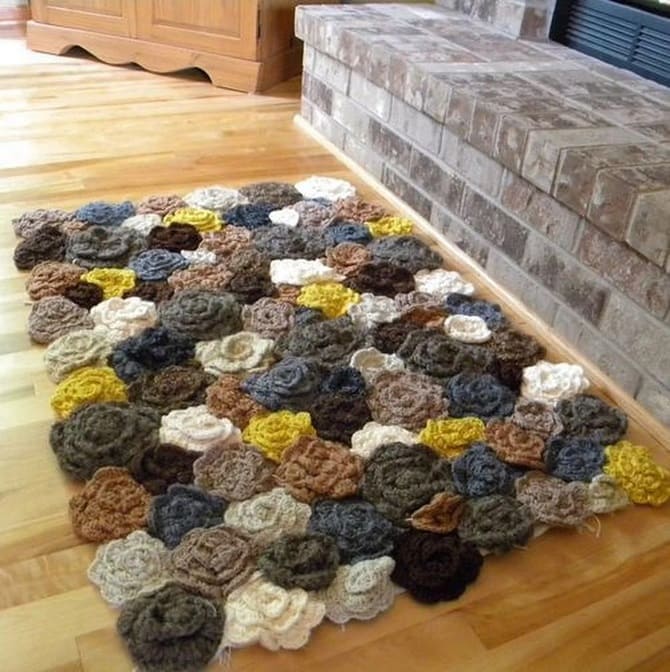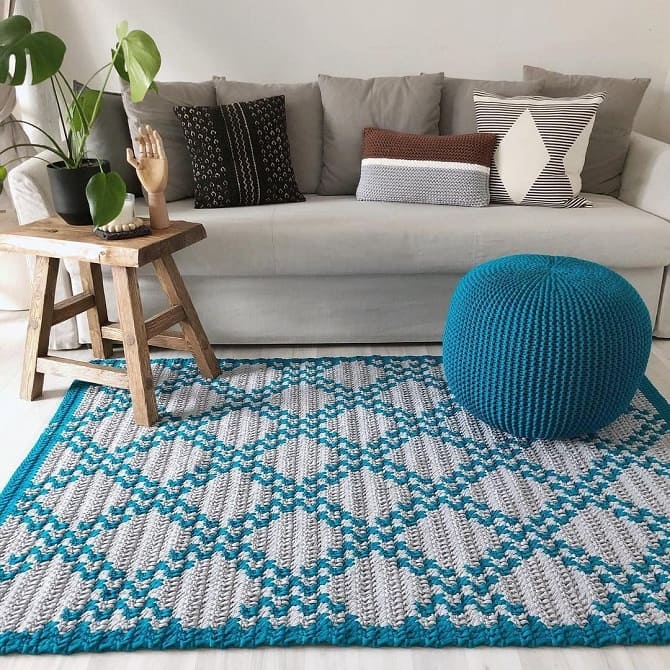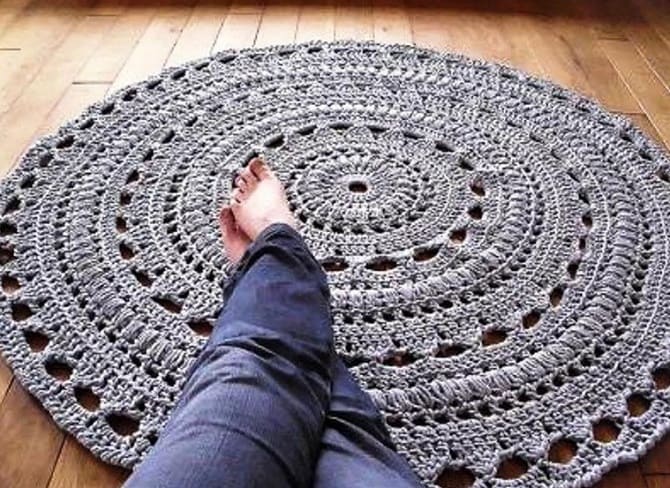 Rugs from old T-shirts
If you have old T-shirts that you no longer wear, don't rush to get rid of them. You can make amazing rugs out of them. Simply cut the t-shirt into strips, braid them together, and twist them into a large braid. Then form the desired shape of the rug from this pigtail and fix the edges. This is a great way to recycle old clothes and give them a new purpose.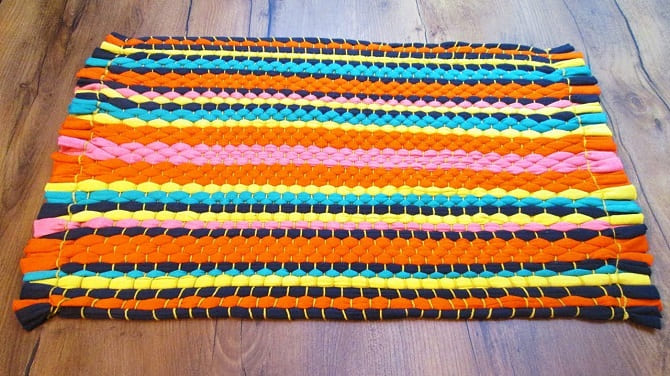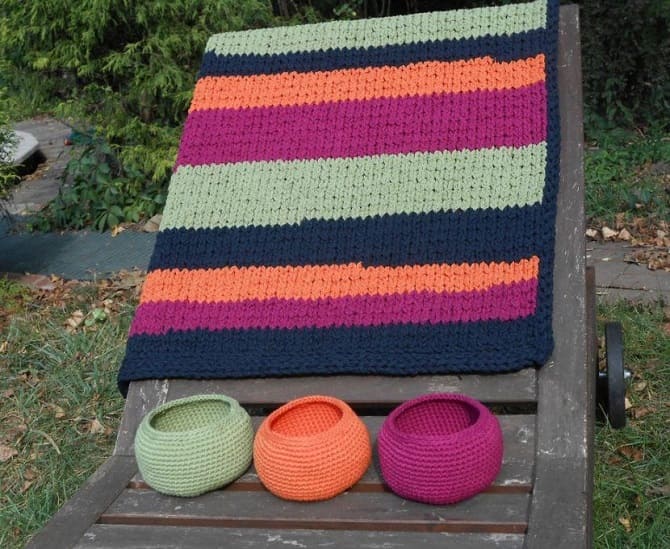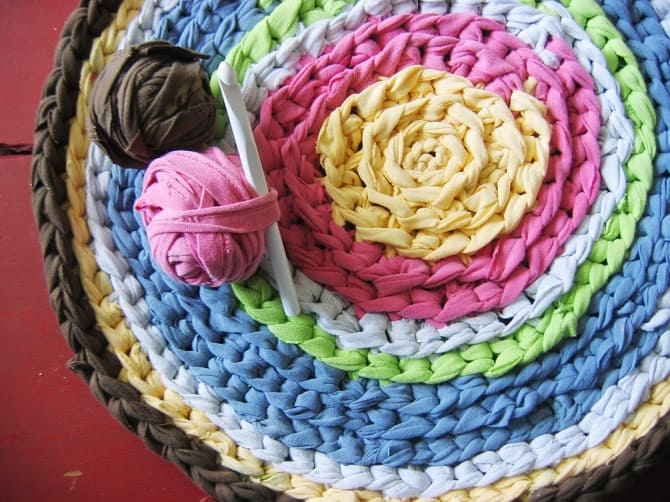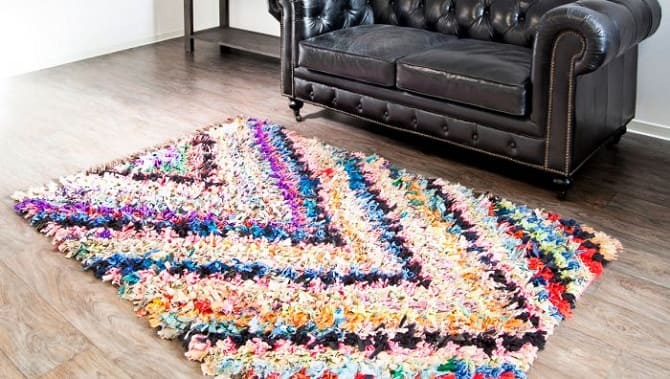 Rugs made from old jeans
Old jeans can be used to create rugs. Simply cut out squares or rectangles from old denim pants and stitch them together. You can add decorative elements such as embroidery or appliqués to make the rug more interesting.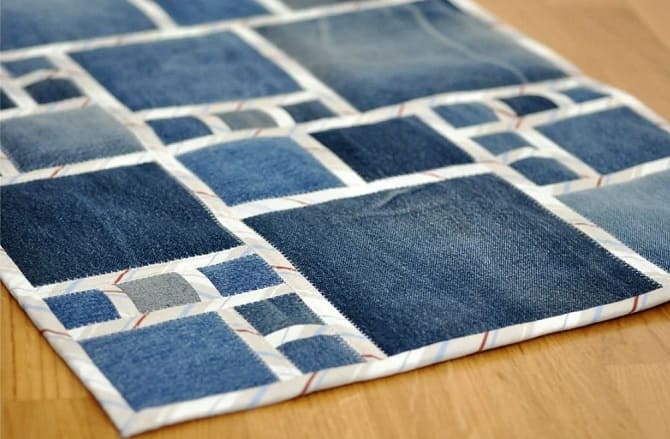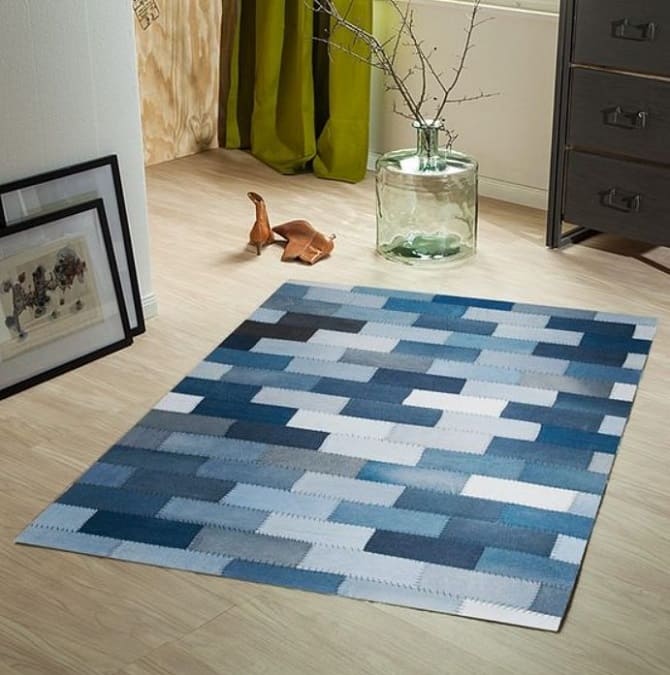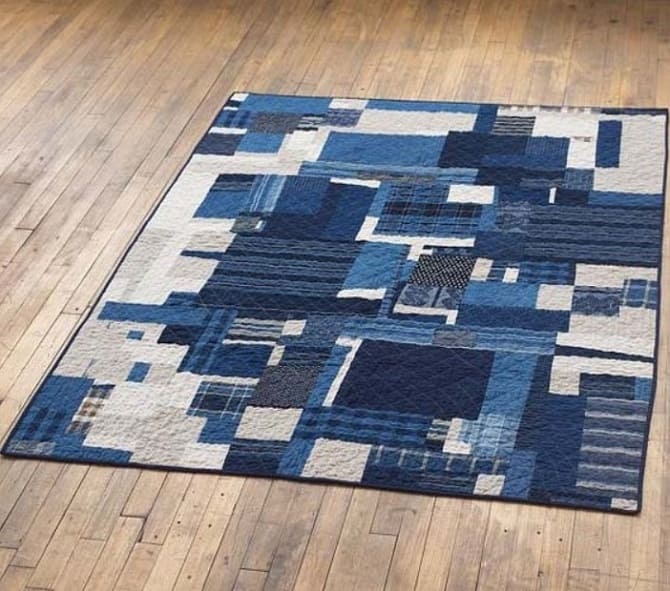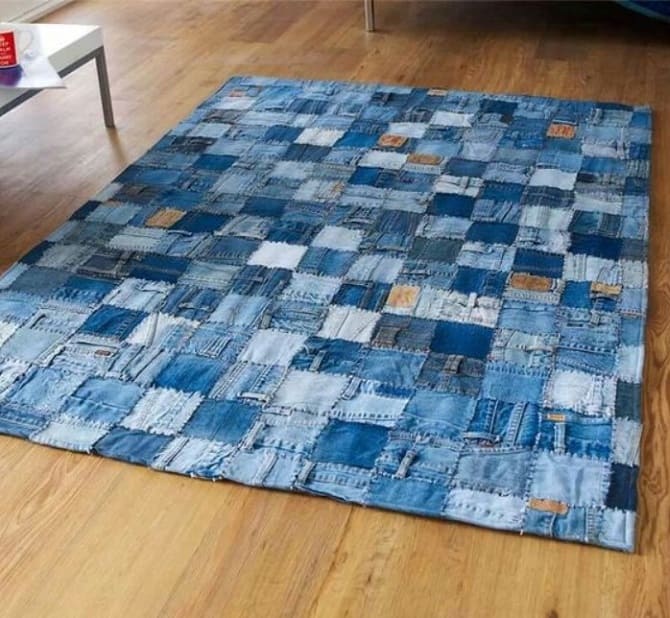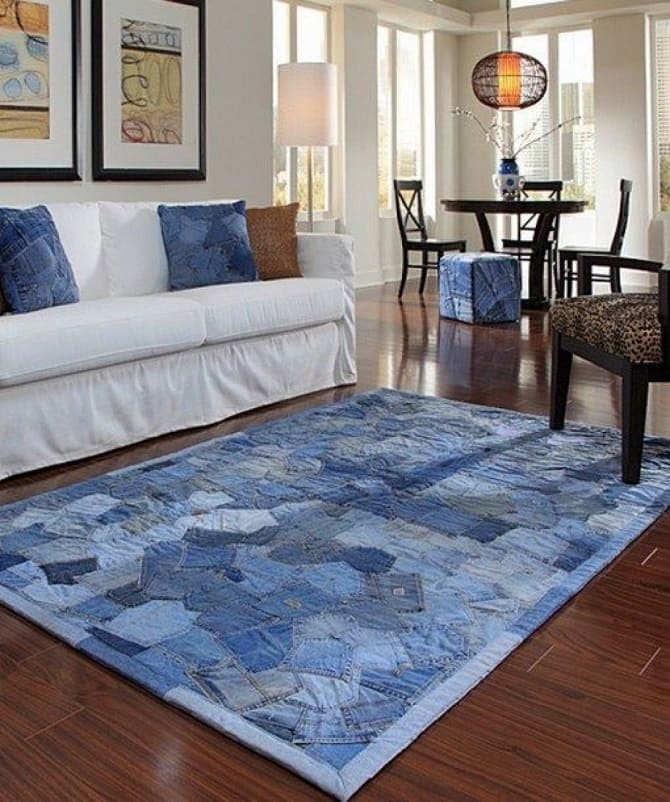 Rugs from improvised materials
You can also make rugs with your own hands from improvised materials. You can choose a variety of elements: patches, soft balls, even wine corks. Connect them by sewing or gluing. You will get a creative rug.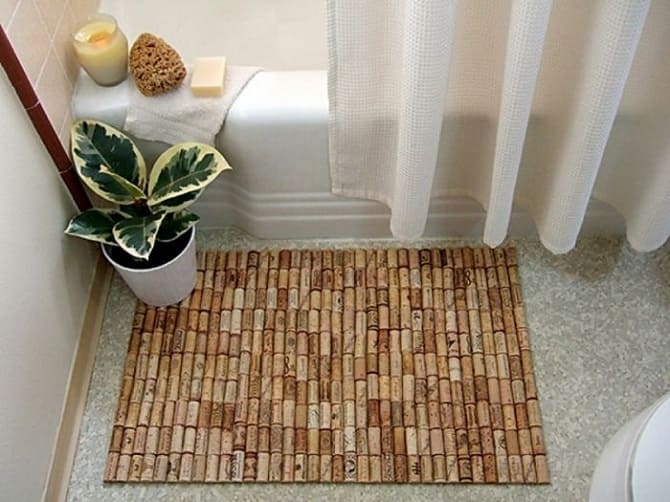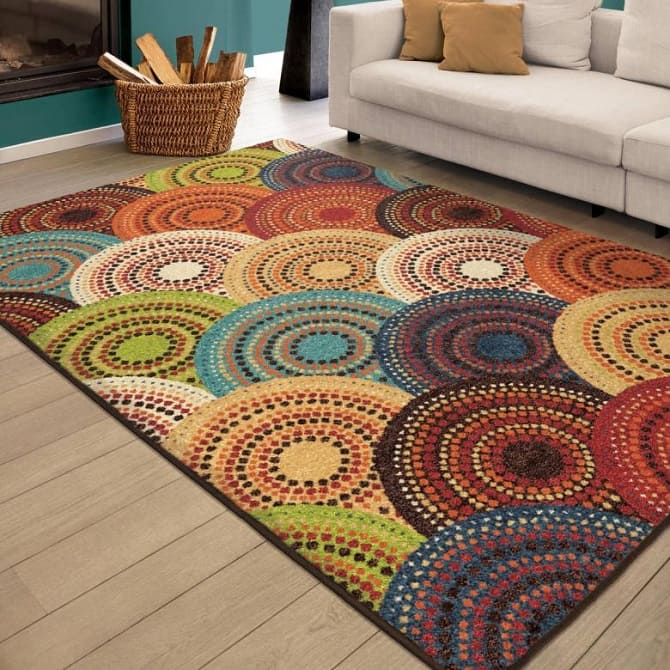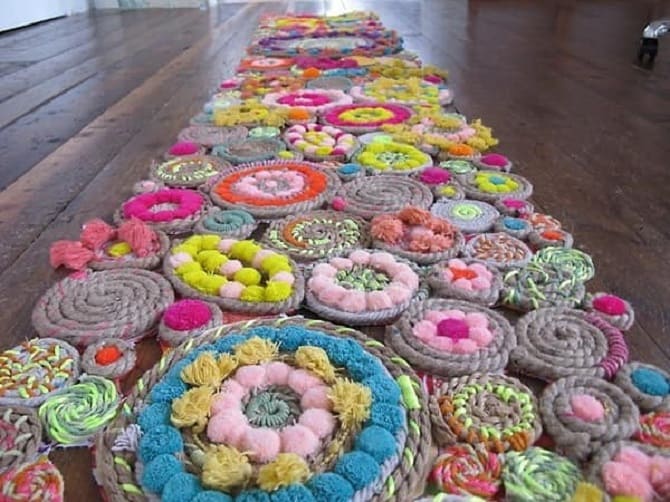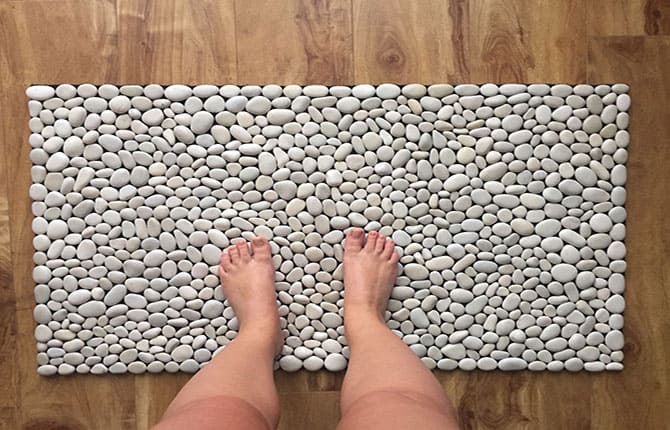 To be continued…
Similar articles / You may like this