On Valentine's Day, I want to present an interesting and original surprise to my loved one. And a cake would be a great solution. This delicacy will become a table decoration and will perfectly complement a romantic candlelit dinner. It can also be given as a gift. We at joy-pup offer several ideas for decorating cakes for the holiday of February 14th.
Valentine's Day Cake – Hearts
Hearts are the best jewelry options – they are symbols of love. You can apply them with cream or using mastic. Drawn hearts look beautiful, and you can also insert sweets in the form of hearts into a delicacy.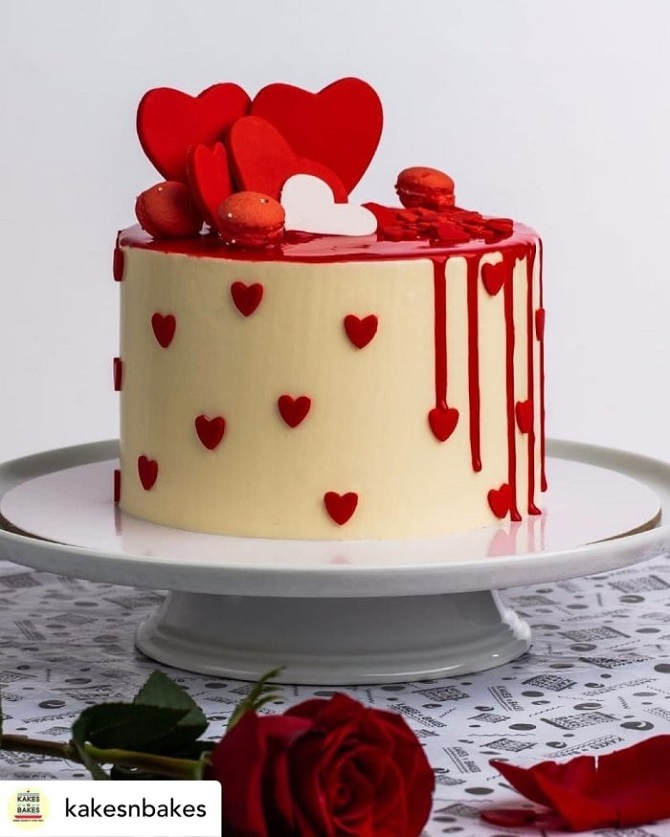 Romantic lettering
Put romantic inscriptions on the cake: "I love you", "Together forever" and others. You can also write a beautiful love phrase.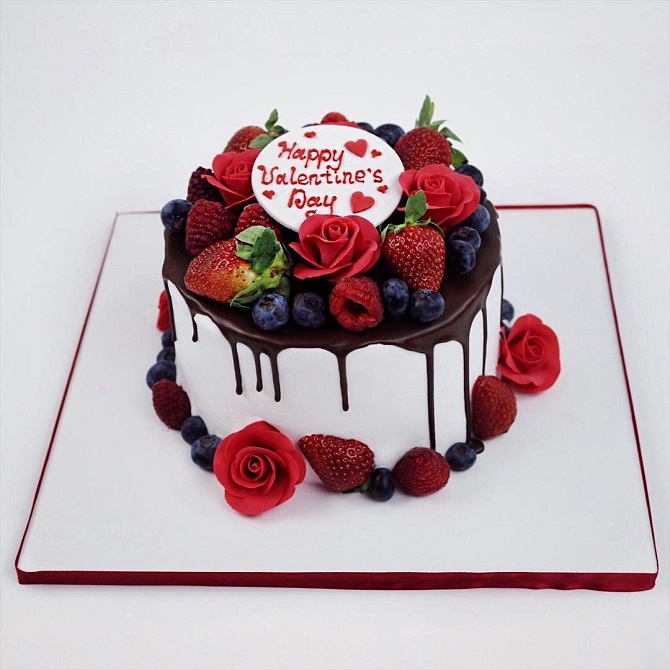 Drawings and figurines on the cake
Such a delicacy will definitely please your loved one. A kissing couple looks original or, for example, figures of animals that hug. You can also decorate the cake with a photo of your loved one transferred to wafer paper.
Cake of an unusual shape for Valentine's Day
Of course, the best option would be a delicacy in the form of a heart. Decorate it in red or pink colors. Add decor with fruits, flowers, candy or chocolate. See original cake ideas for Valentine's Day.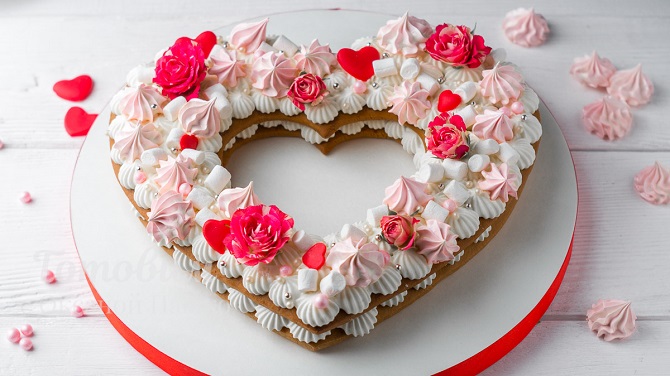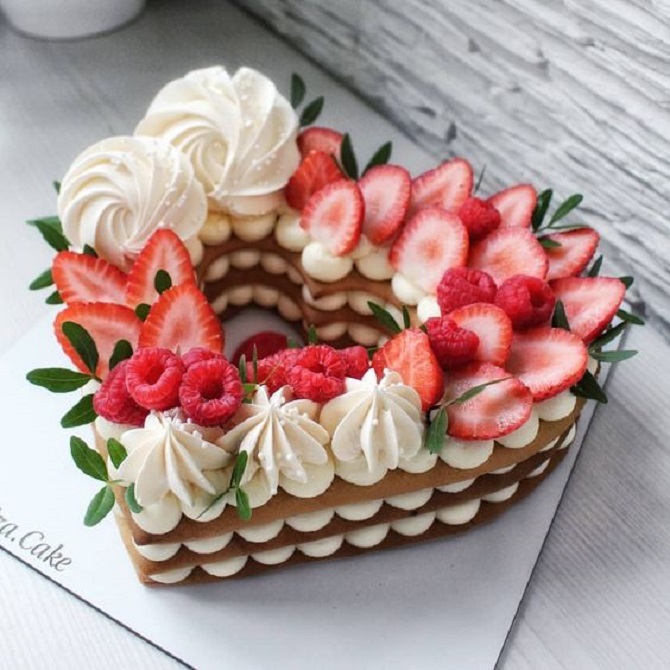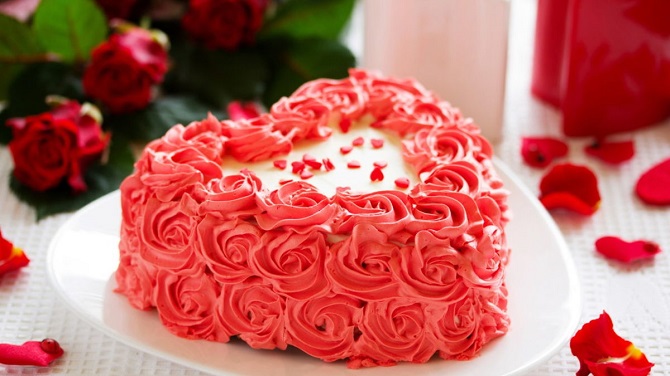 Similar articles / You may like this