On Valentine's Day, you want to give your loved one something special. And a great option would be to make a gift with your own hands. It will definitely evoke vivid emotions and be remembered for a long time. We at joy-pup offer some creative ideas.
Heart coffee tree
This is an incredible surprise that will delight for a long time with aroma and beautiful appearance. It will be a great decoration for any interior. And it's easy to make it.
Cut out two hearts from cardboard. Glue them, and stick cotton pads on them to make them voluminous. Place a strong stick between the hearts. Secure the craft by tightly wrapping threads around it.
Use a hot glue gun to decorate the heart with coffee beans.
Put the heart in a decorative pot. Your gift is ready!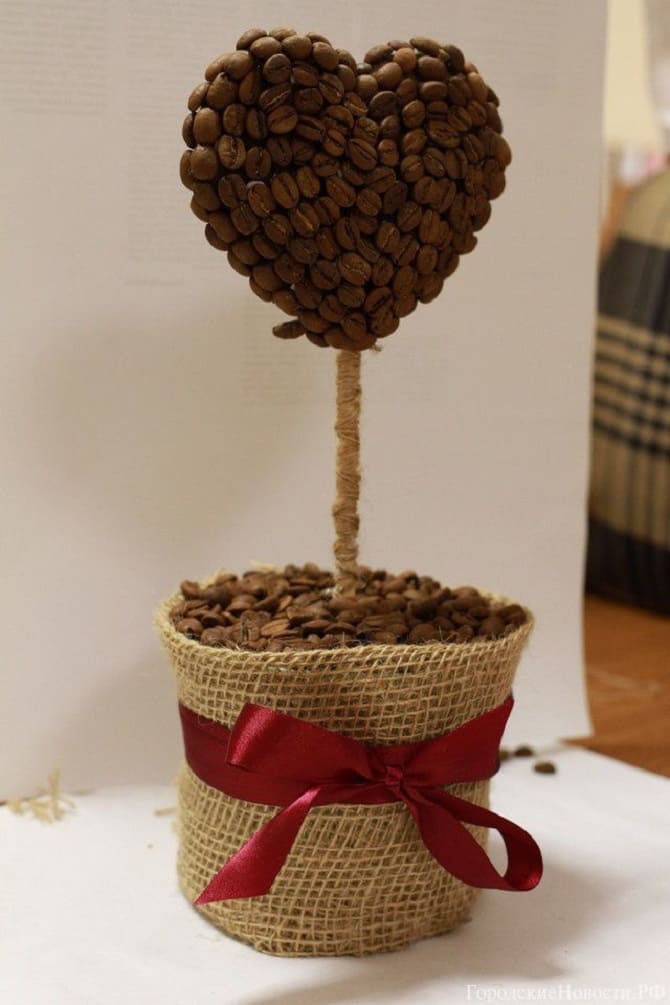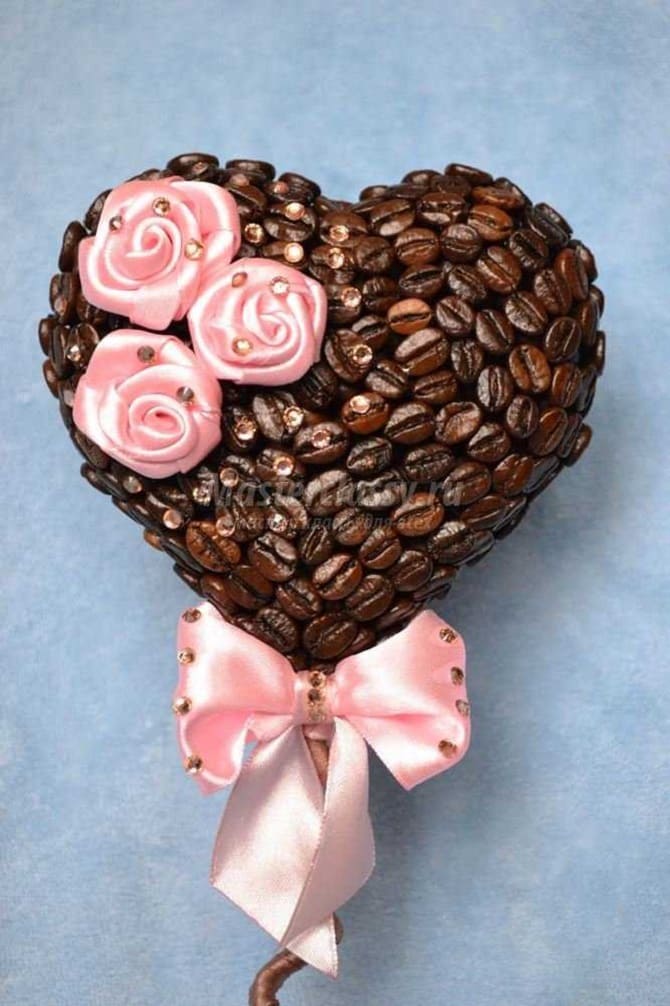 DIY candlestick for Valentine's Day
Make a gift to your loved one in the form of a candlestick. You will need any small jar or, for example, a glass. Decorate it with cut out hearts, beads or any other decor.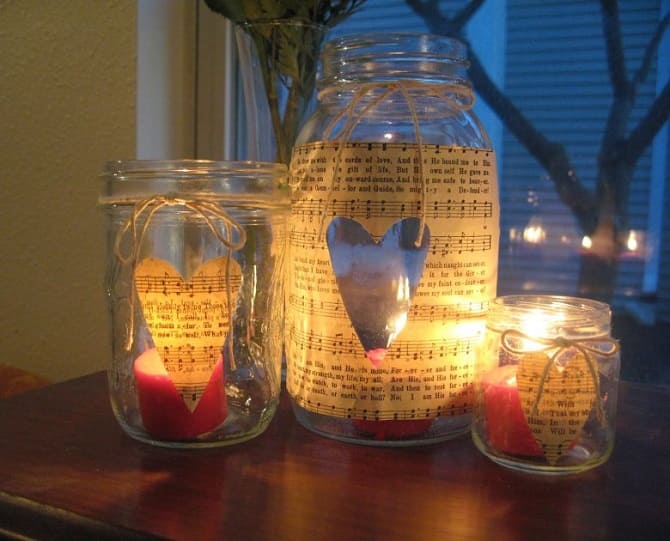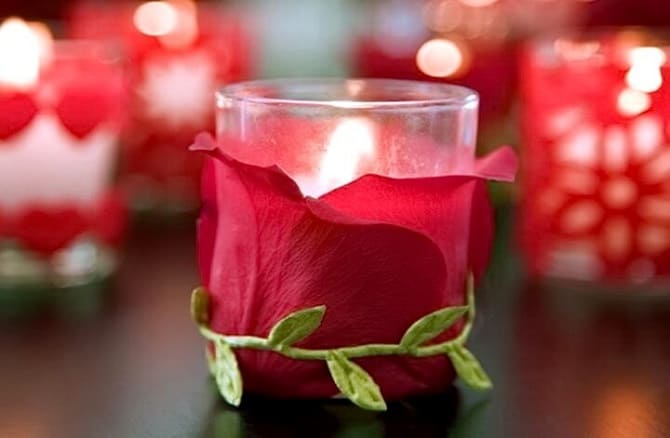 You can also present beautiful candles. Take a thick white candle, cut a heart on it and the first letters of your names. Then color them with gold or red marker.
Valentine in a frame
Express your feelings with a valentine, but not a regular one. Instead of a postcard, prepare a real love message that will decorate the interior. You will need any photo frame. Cut out small hearts in different colors, you can write words of love on them. Stick them on cardboard and frame them.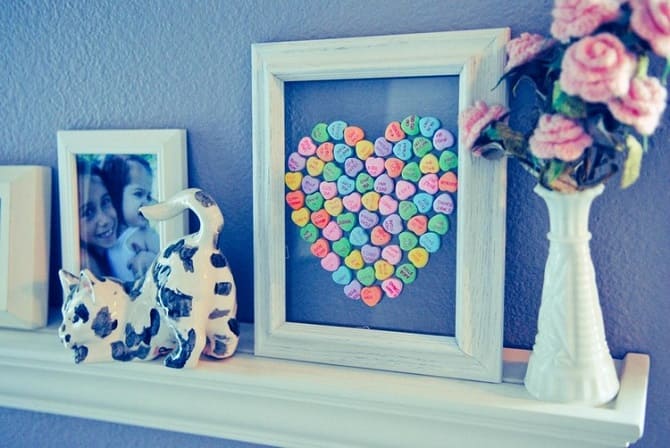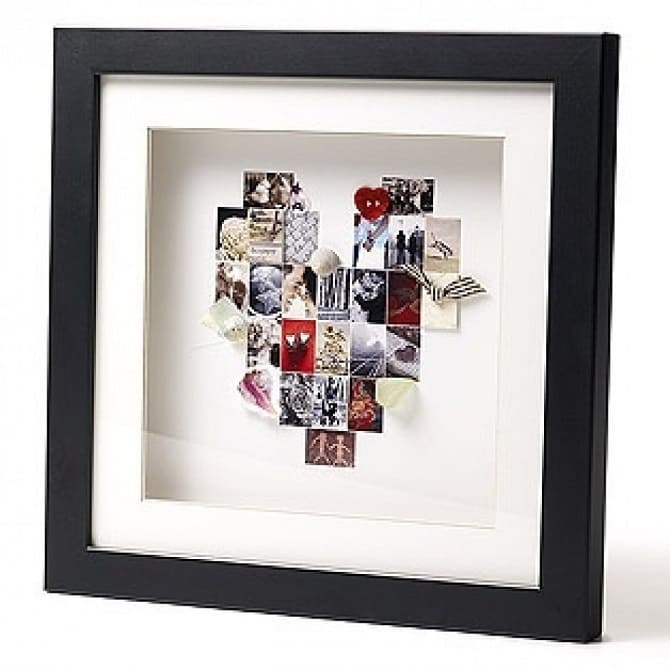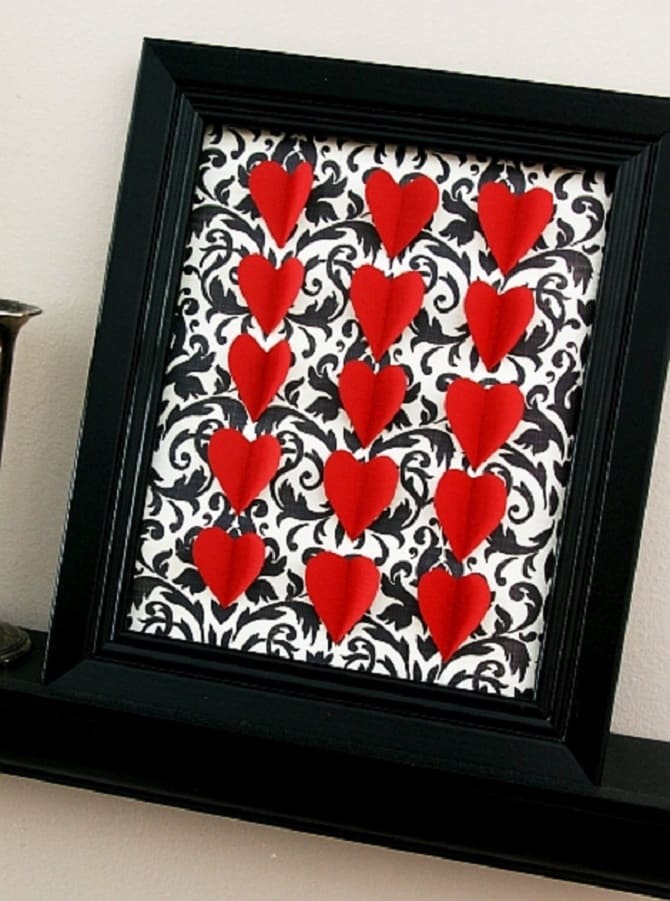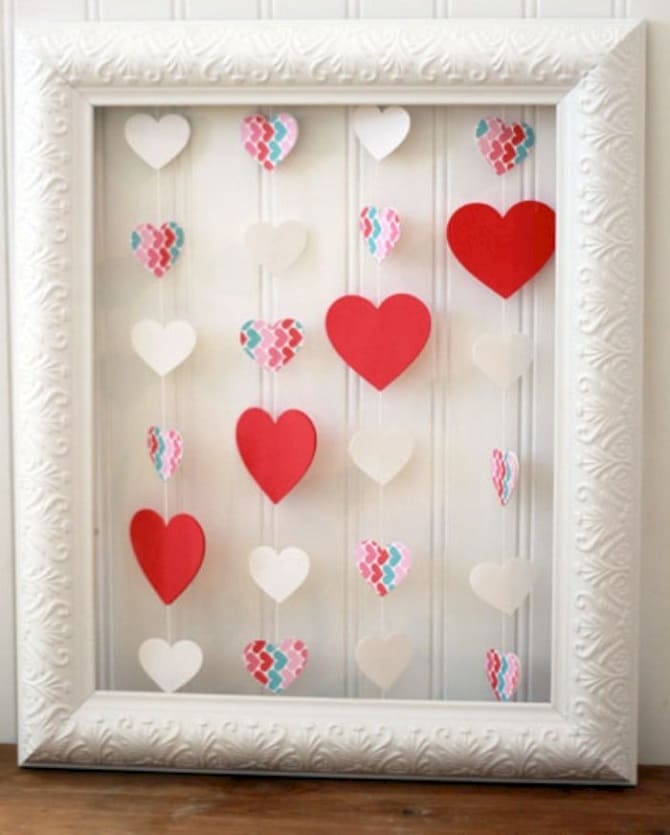 You can also dilute the hearts with small joint photos. Or, for example, decorate a big heart with any other cute figurines.
Do-it-yourself bottle for February 14
Are you planning a romantic evening? Pack a bottle of wine in creative packaging. You can print any pattern with hearts or love inscriptions and then stick it on the bottle. It also looks good together photo.
Add decor with satin ribbons, beads, or even candy.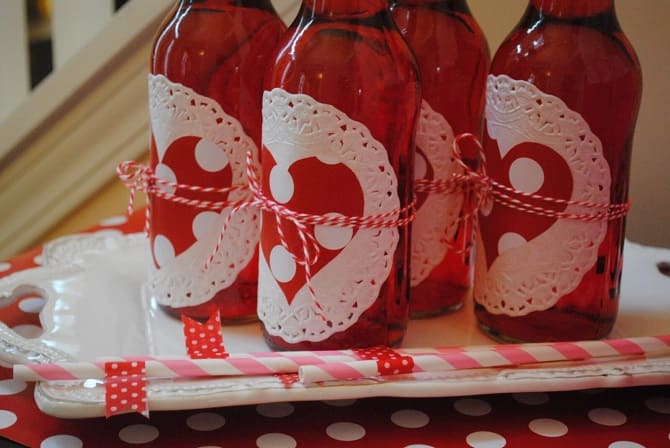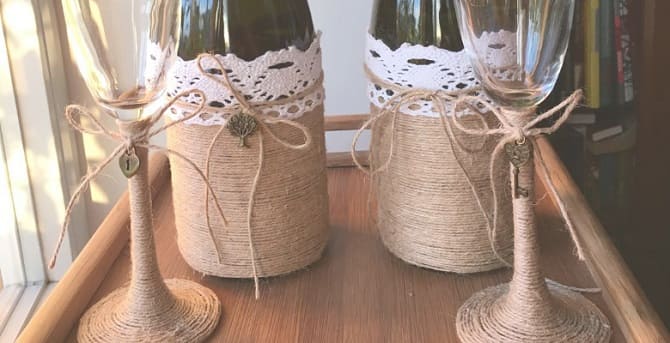 DIY heart for Valentine's Day
Give your loved one an original heart that will symbolize your love. Make a keychain. You will need felt, from which cut out two parts of the future figure. Sew them by putting cotton wool in the middle, attach a ribbon or blank for a keychain. Decorate the craft as you wish.
You can also sew a small pillow in the shape of a heart. It will become a real expression of your feelings.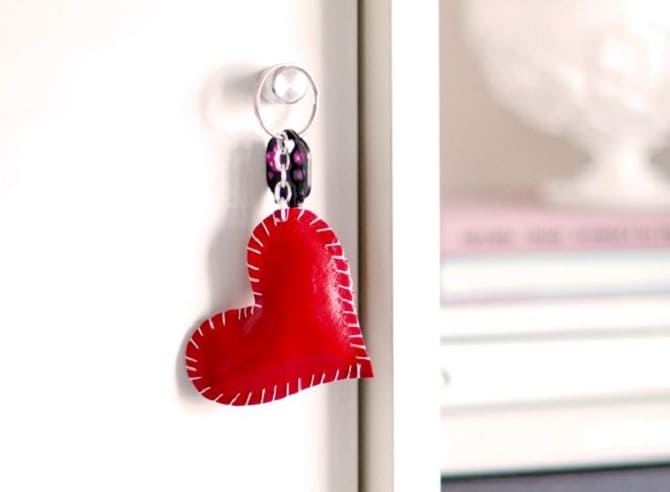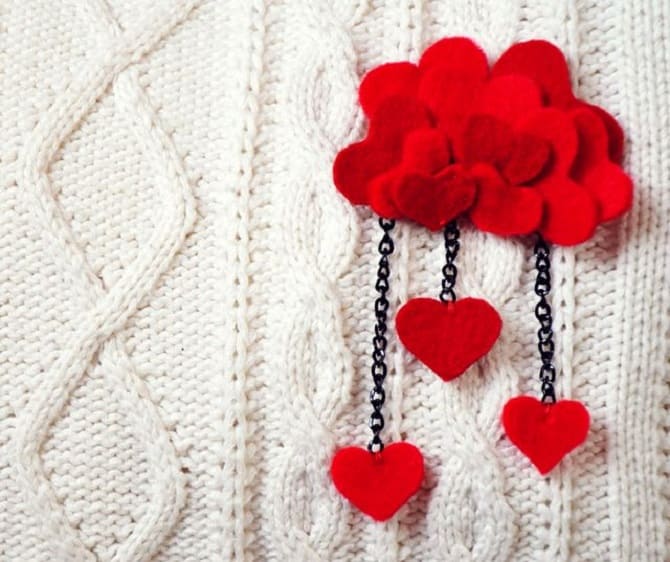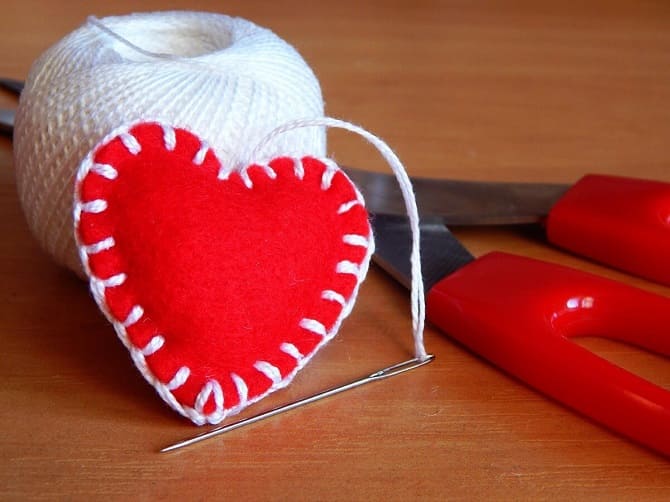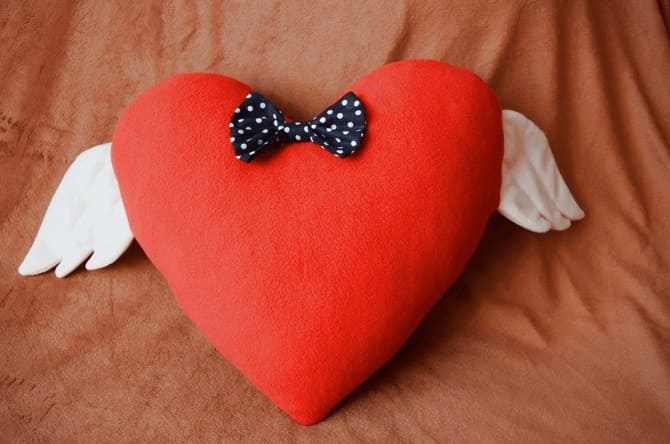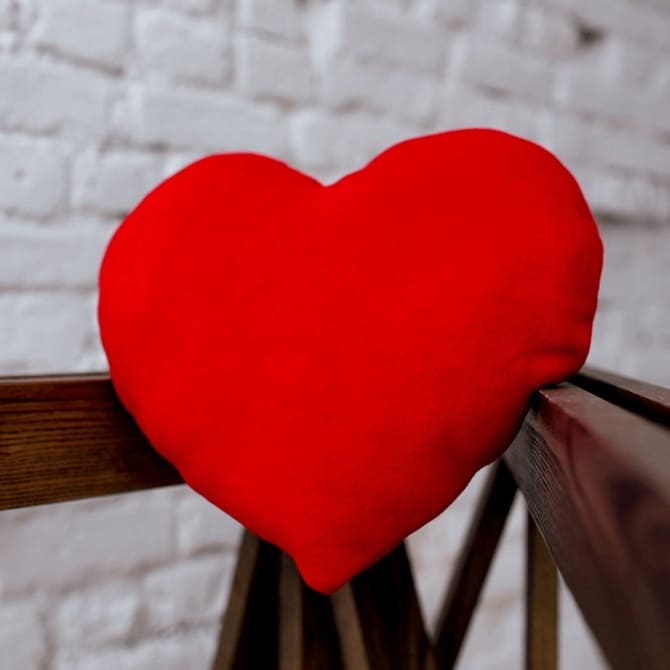 Similar articles / You may like this