The most romantic day of the year is coming, get ready and decorate your home with the appropriate theme. Add a touch of romance to your home with these beautiful Valentine's Day decor ideas. It doesn't take much to create a magical moment, and we at joy-pup.com will help you create the perfect atmosphere. See tips on how to make your home as warm and cozy as a hug from a loved one.
LED garlands in the form of hearts
To create the perfect atmosphere for Valentine's Day, light will be your best ally. For those who prefer modern light sources, we recommend decorating the room with heart-shaped LED garlands. Creative chains of lights will create a pleasant twilight, so necessary for a romantic setting.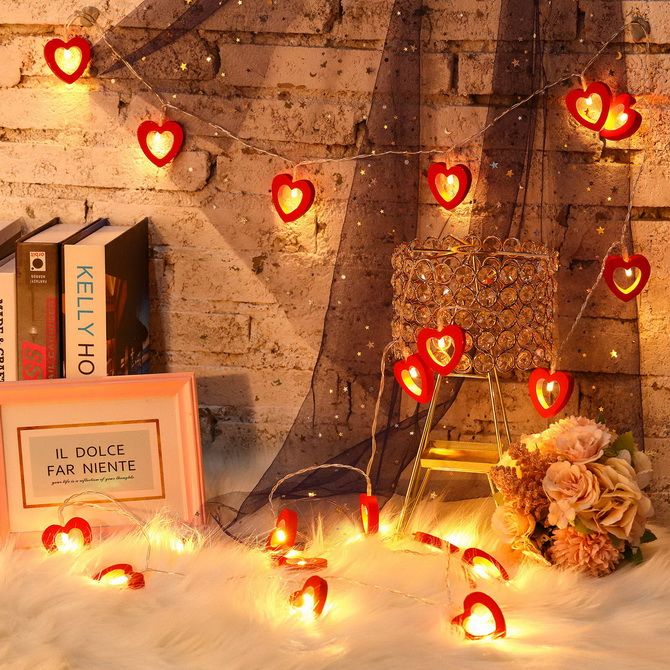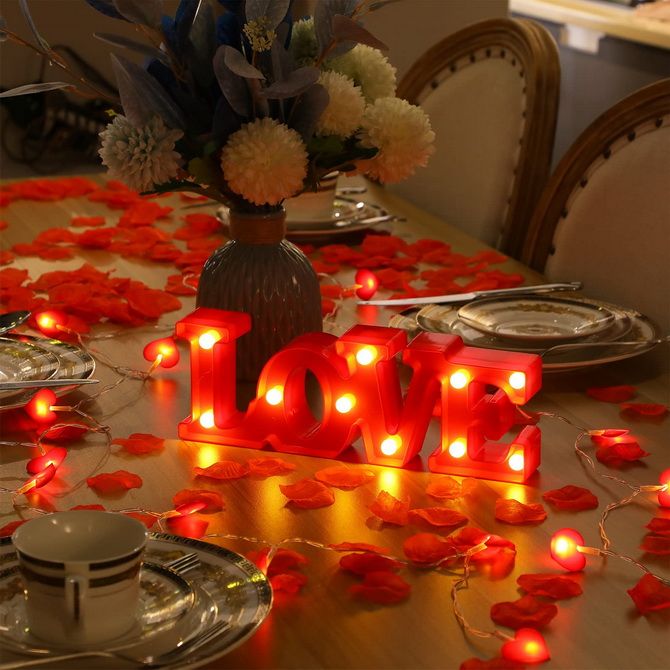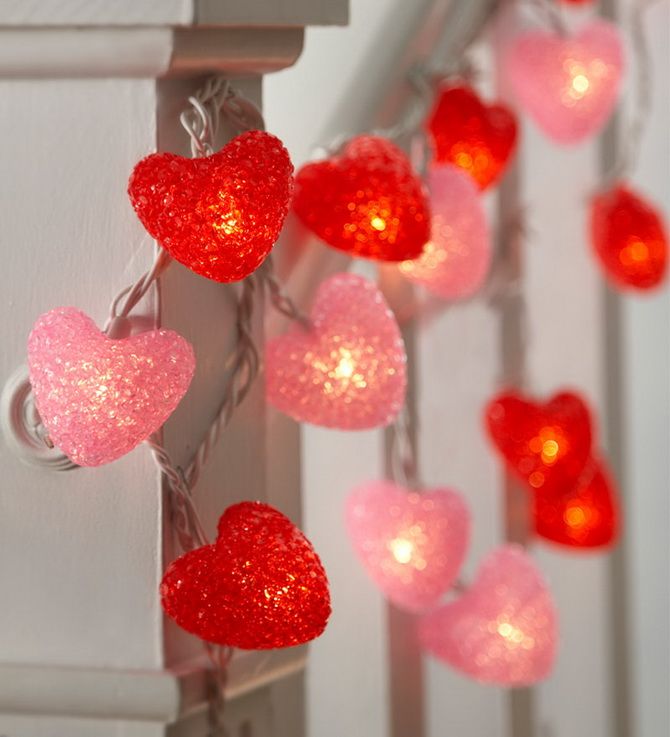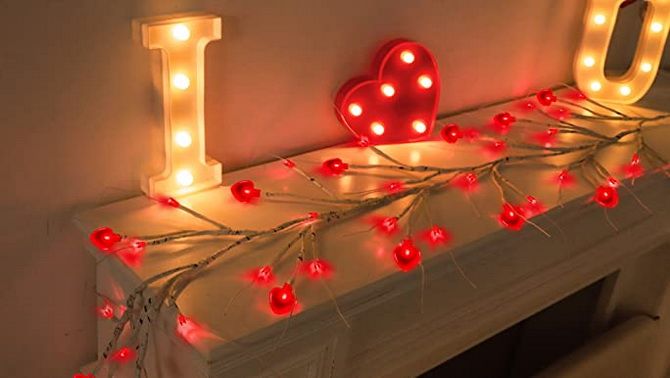 Candles
If you love a living source of light, decorate your home with candles in romantic candle holders. The flame of a candle gives warmth and makes love moments more memorable. They will look great on coffee table, mantel, dining table and other places. This romantic and beautiful decor item can be made with your own hands from a glass jar or a wide bottle. It is enough to stick lace or decorate with sparkles – and such a delicate candlestick will transform the space for Valentine's Day.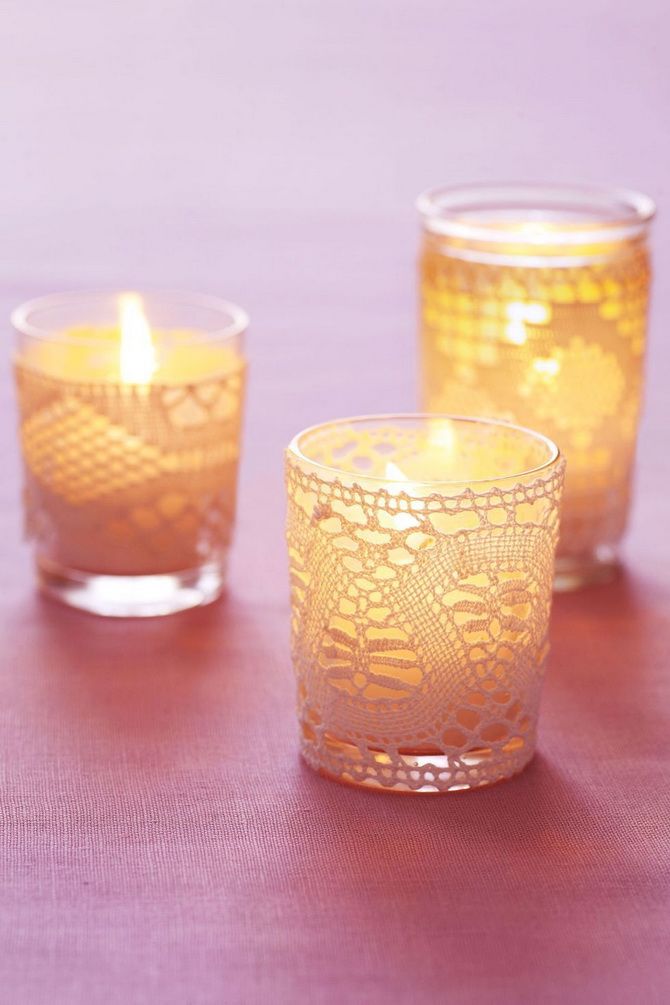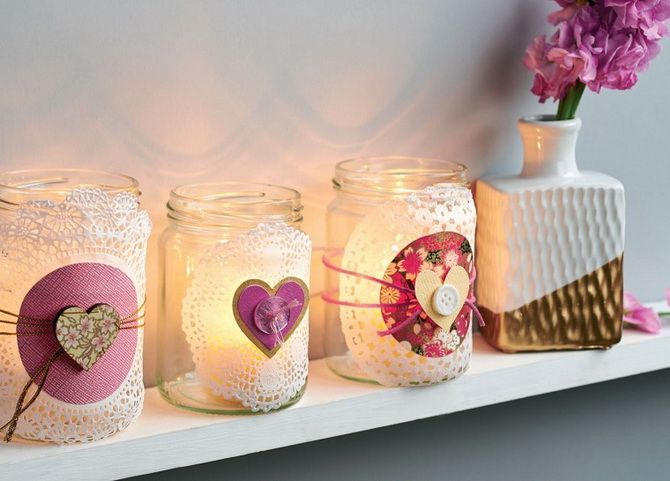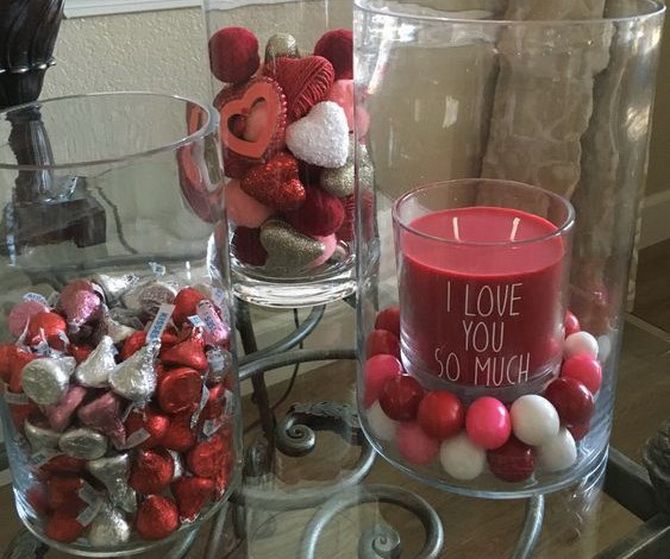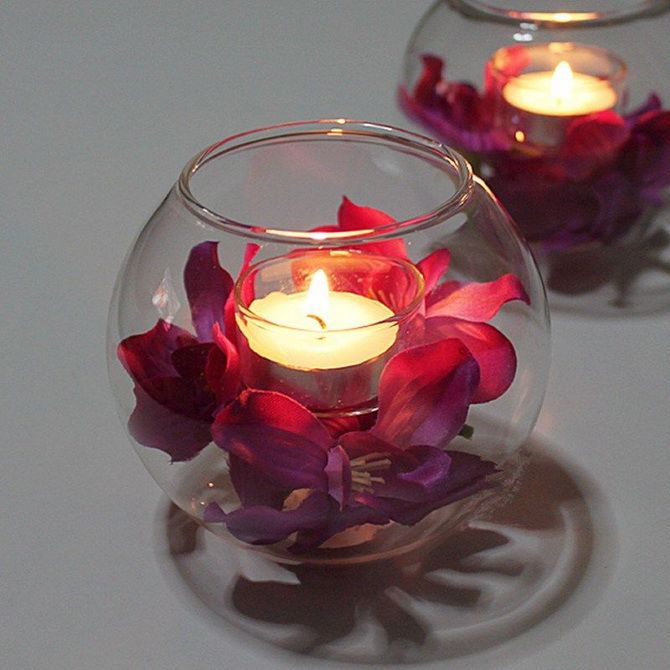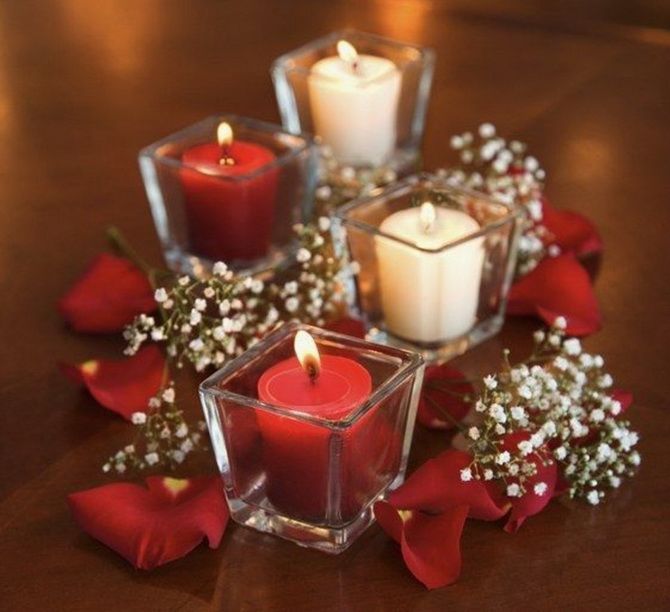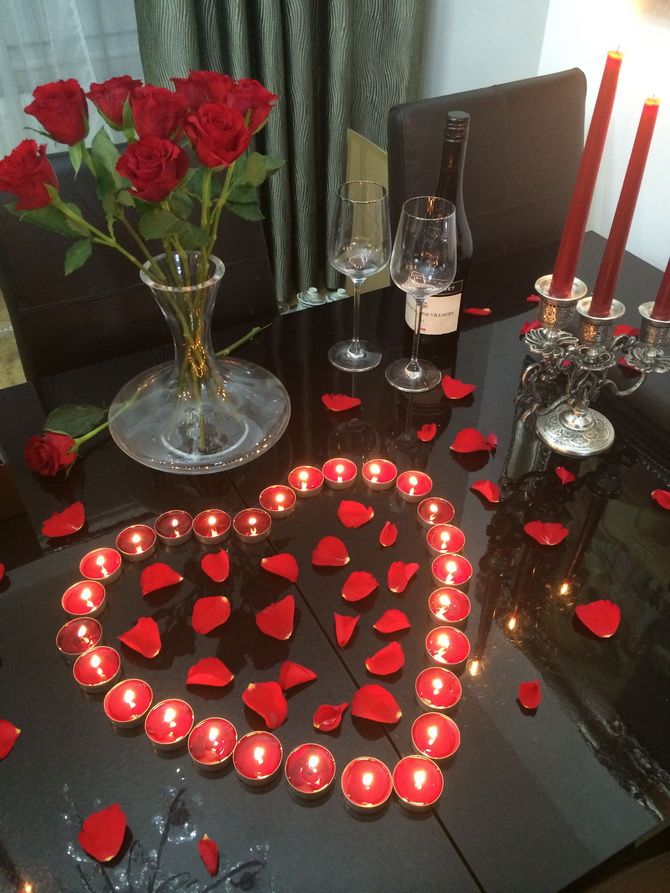 From small washers and flowers, create a path leading to the bedroom. Here you can also arrange balloons in the shape of hearts with your photos.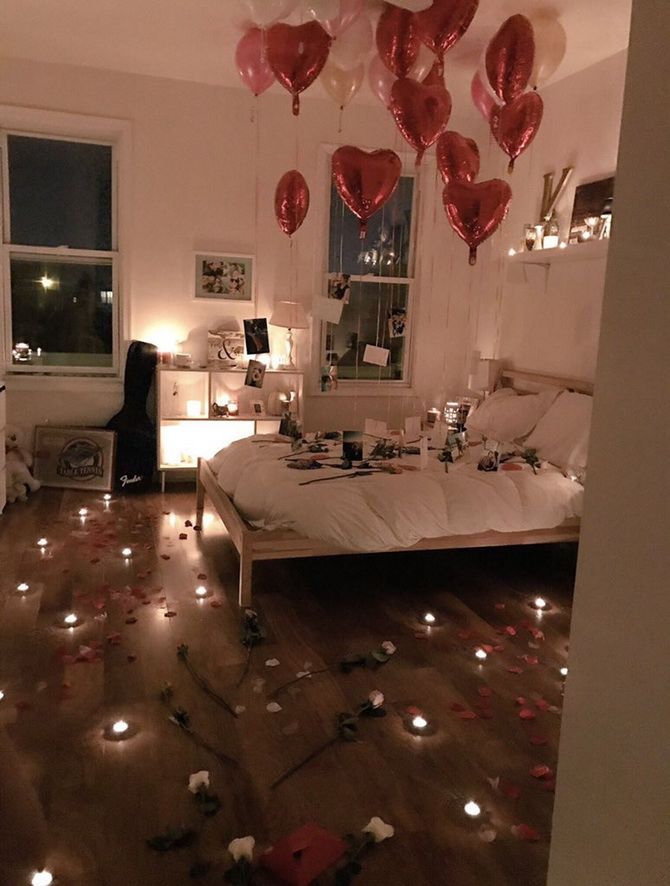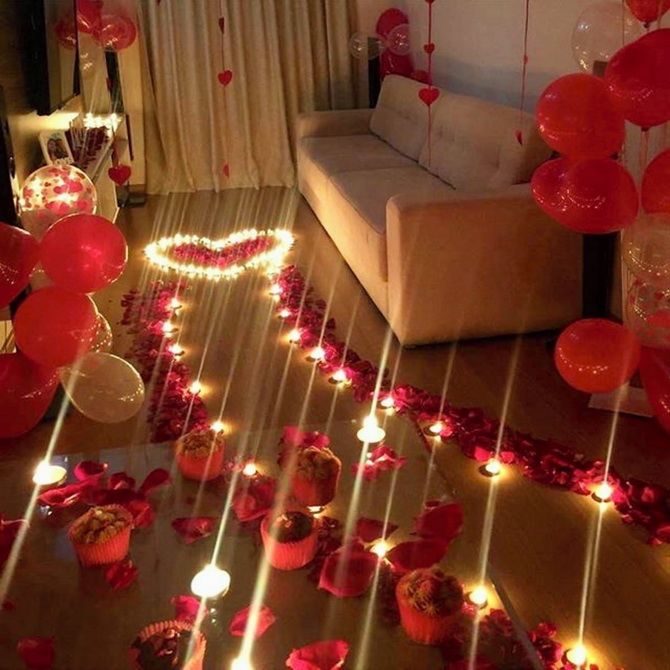 Paper garlands
There is no better way to say "I love you" than to make something with your own hands. Create paper garlands in the form of hearts, love letters, cupids to decorate your home with. This is an inexpensive and beautiful way to add personality and vibrant colors to your living space for the holiday of love.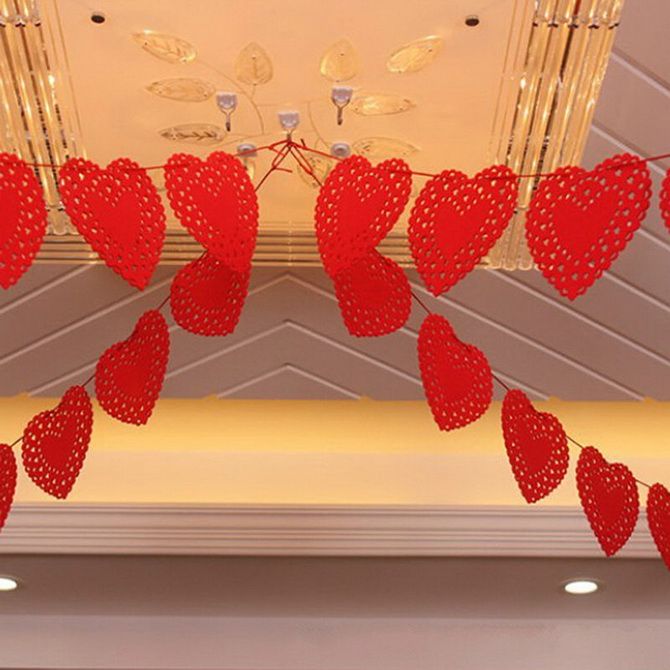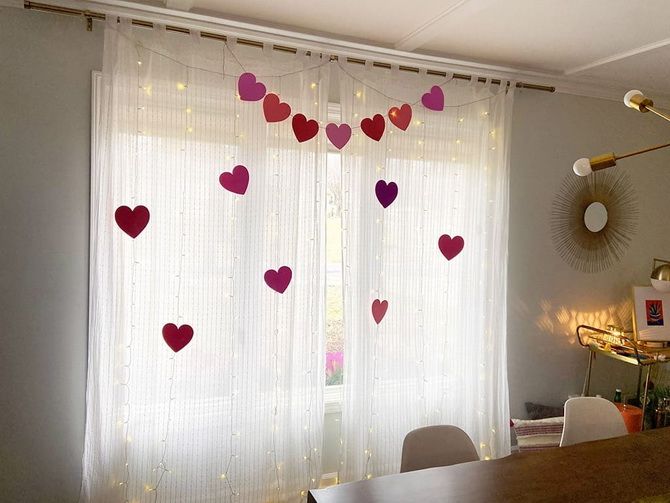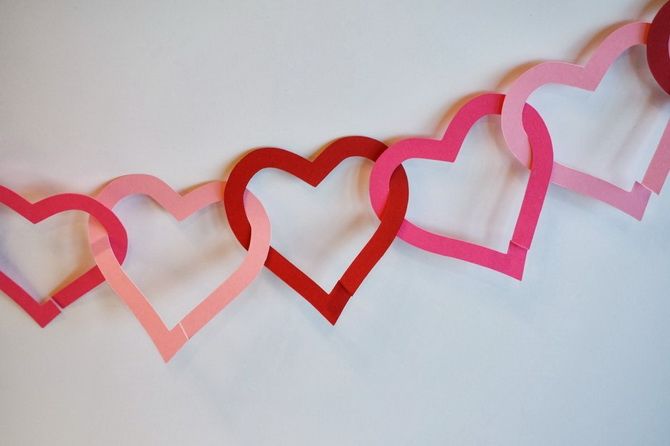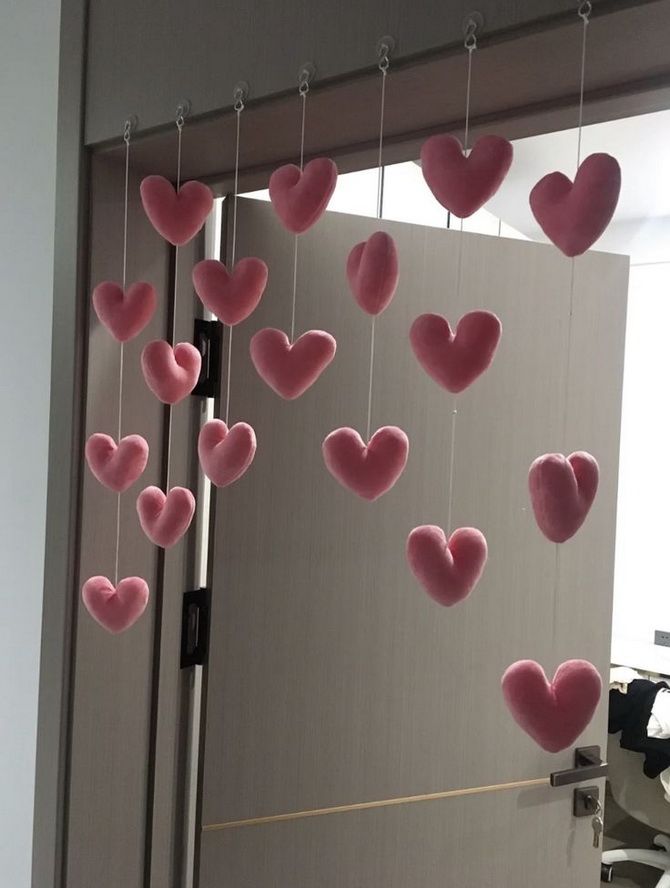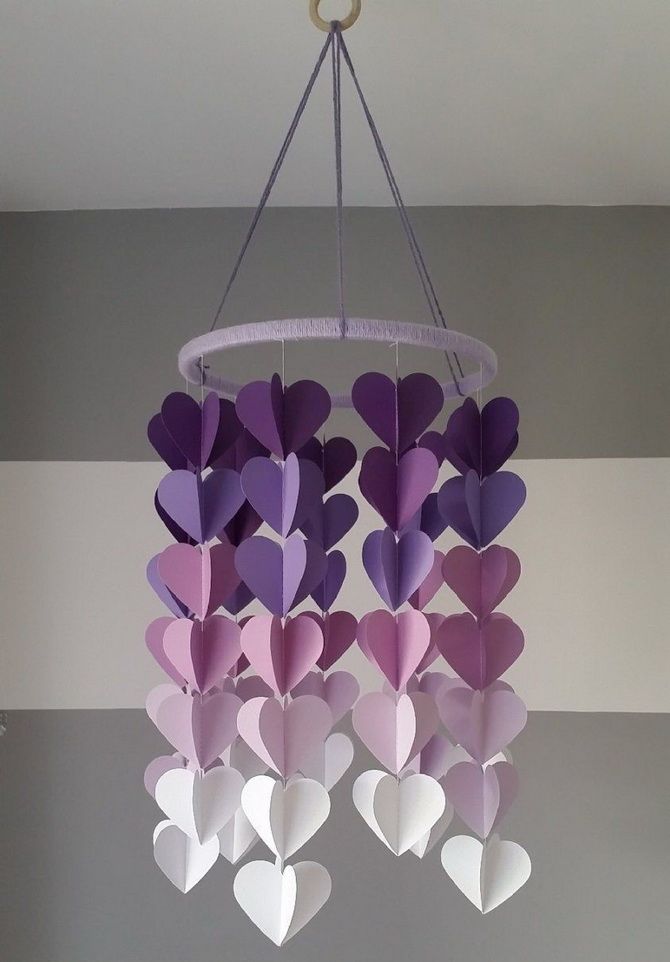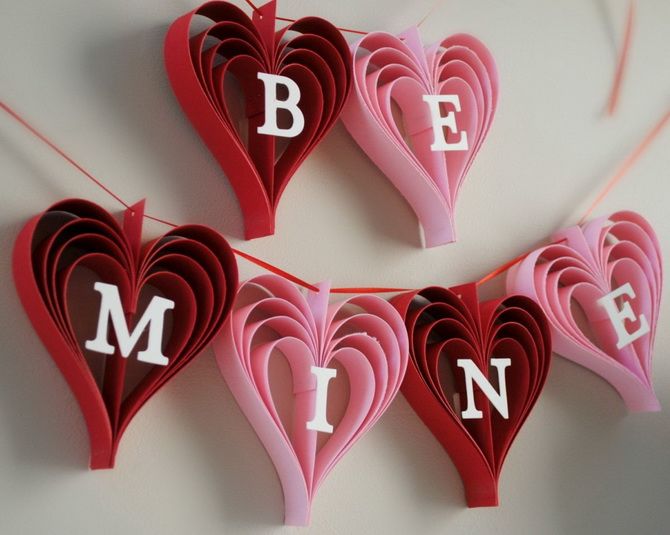 Branches with hearts
From dry branches, you can create a beautiful composition for Valentine's Day. Attach hearts made of cardboard or felt to dry twigs – the contrast between wood and decorations will be impressive. Put them in a pretty vase or jug. You can sprinkle a few drops of your favorite essential oil on the branches.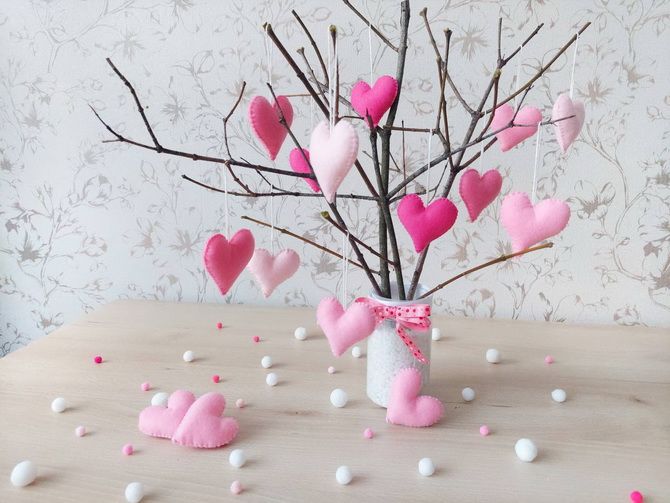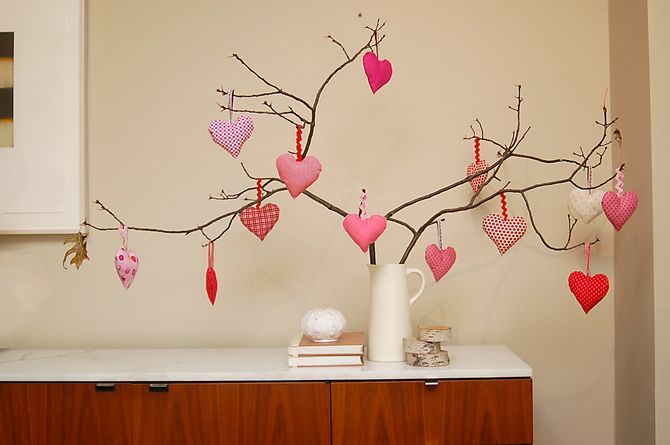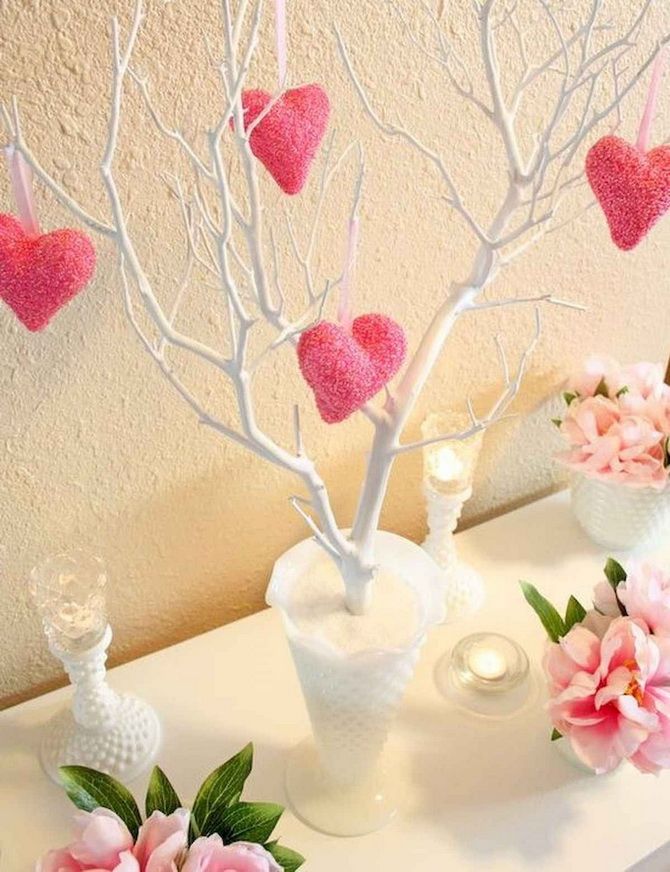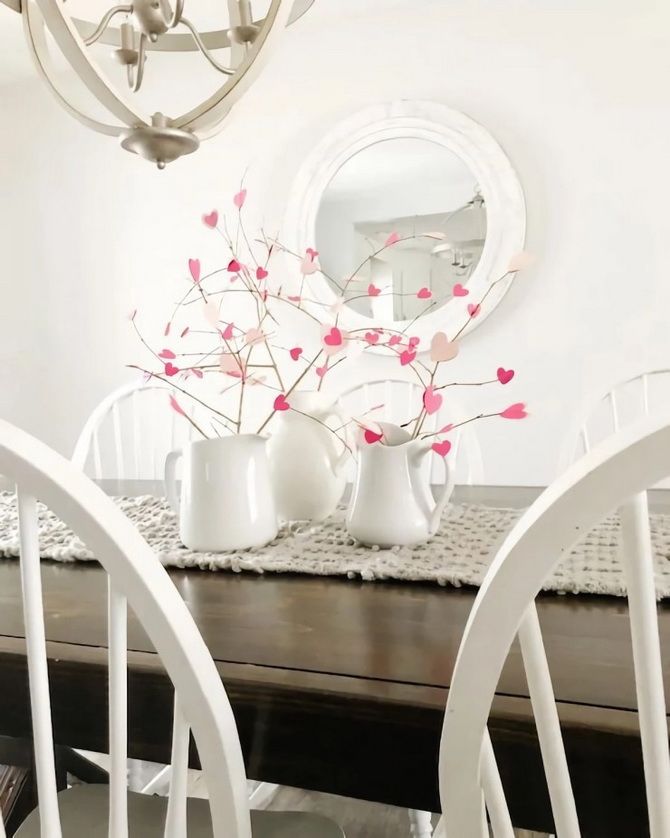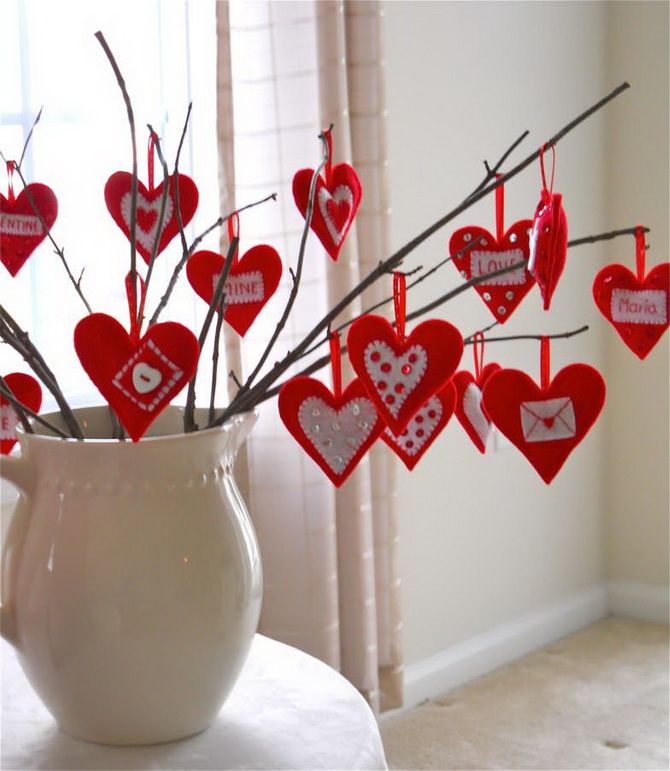 Flower arrangements
On Valentine's Day, flowers are a classic and the perfect home decoration. Make them the centerpiece of a table decoration for a romantic dinner. But floral arrangements for Valentine's Day can be expensive, so it's best to make them yourself. Dip the buds into a narrow, small container and place it in a wide vase. Fill the free space with various cute decorative things in the form of hearts.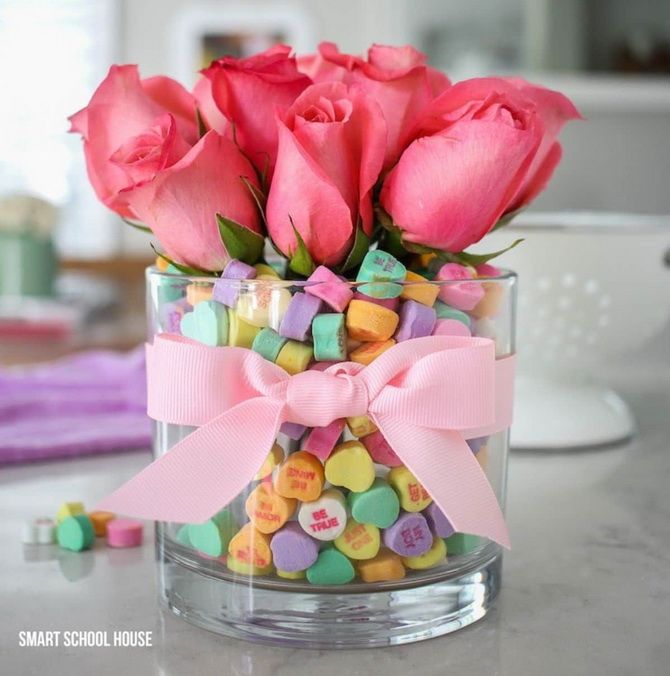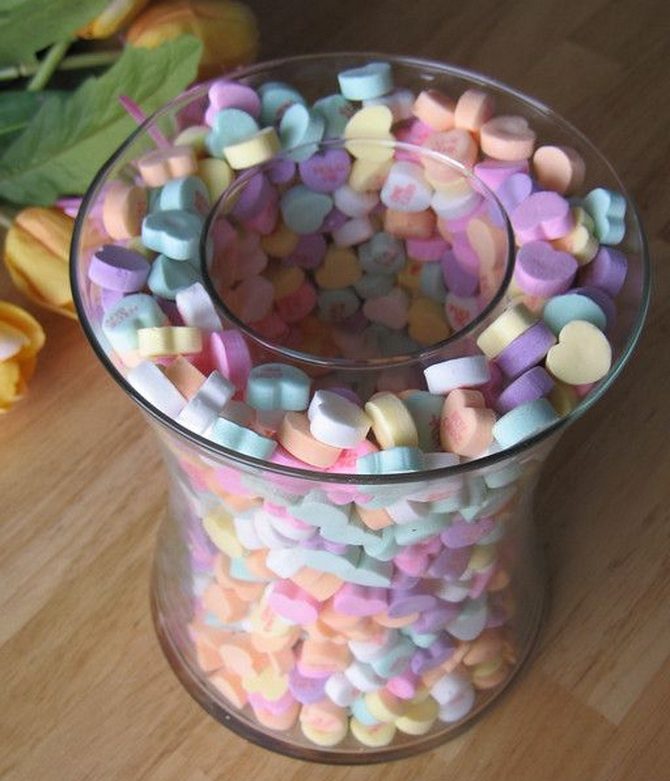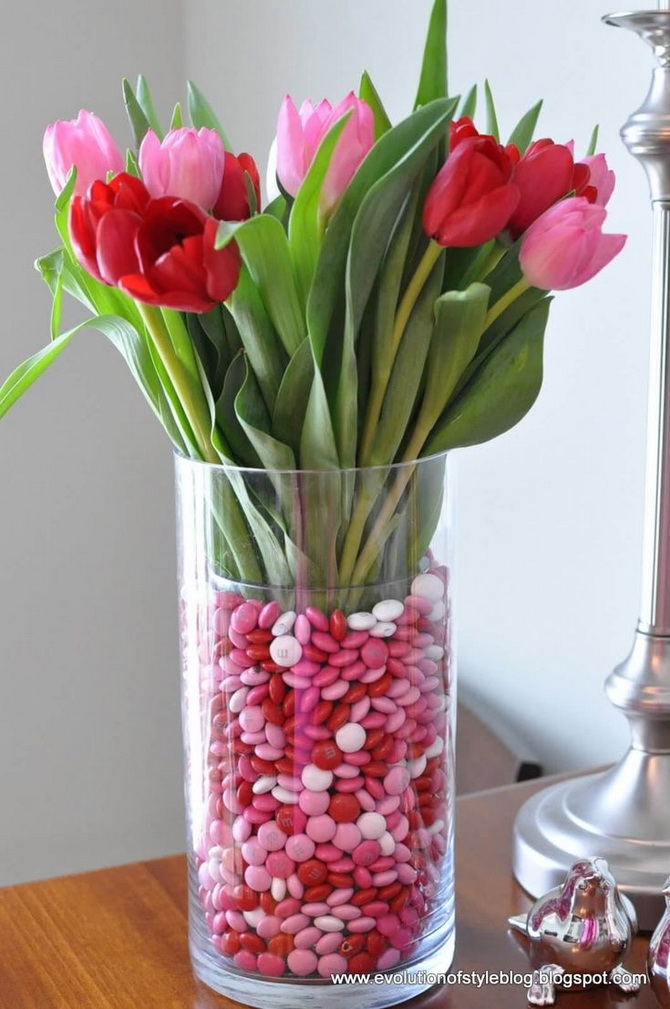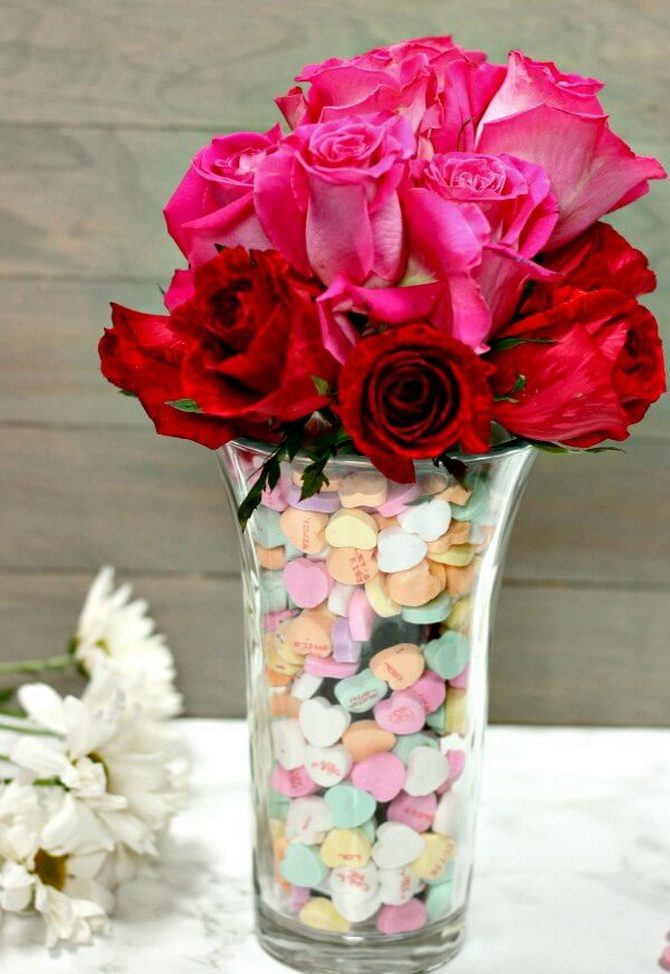 Similar articles / You may like this