A wedding celebration is one of the most important and memorable events in a couple's life. Therefore, we take a lot of photos with the bride and groom, then to review them on warm evenings. And an invariable element of the celebration is the photo zone. It should be matched to the style of the event, and also be distinguished by originality. We at joy-pup have collected 15 best wedding photo zone ideas.
With balloons
This is a classic that absolutely everyone loves. You can decorate the entire wall with balloons or make a frame out of them. And they are combined with ribbons, flowers, large letters and other decor.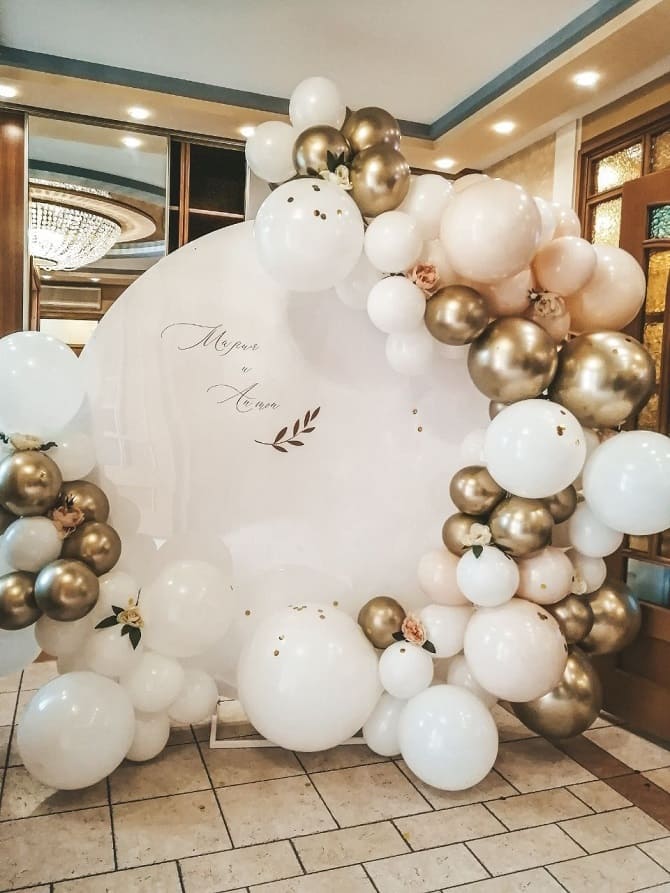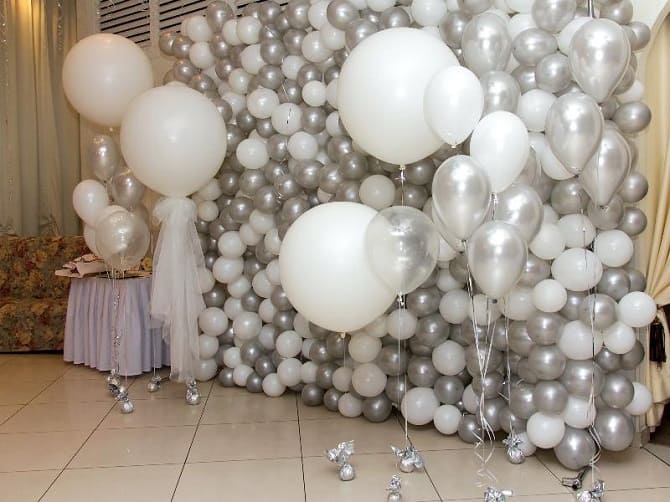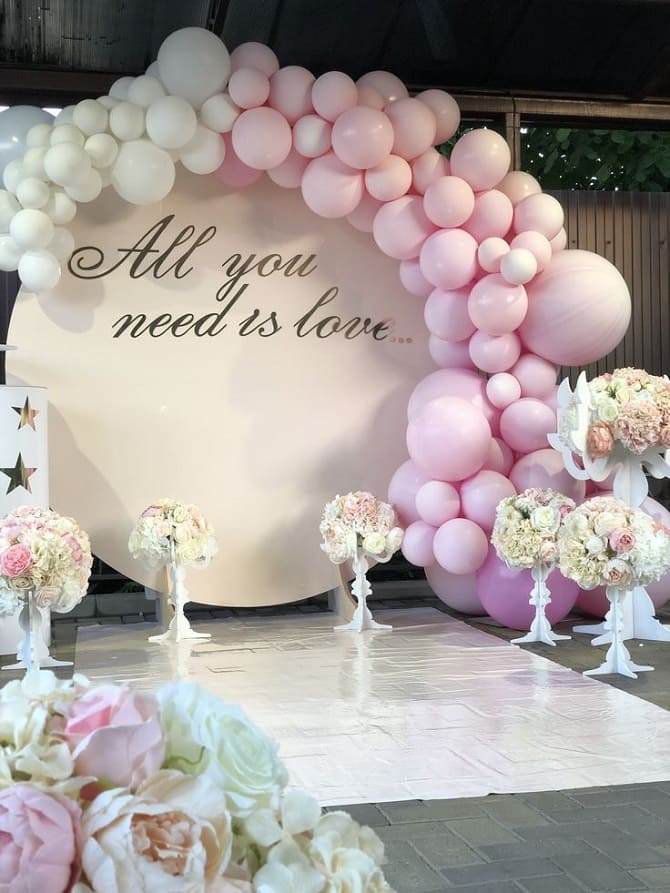 With garlands
Such photo zones do not go out of fashion, due to their brightness and pretentiousness. Garlands are mostly selected in one color, they must completely cover the background. This will create a magical shimmer.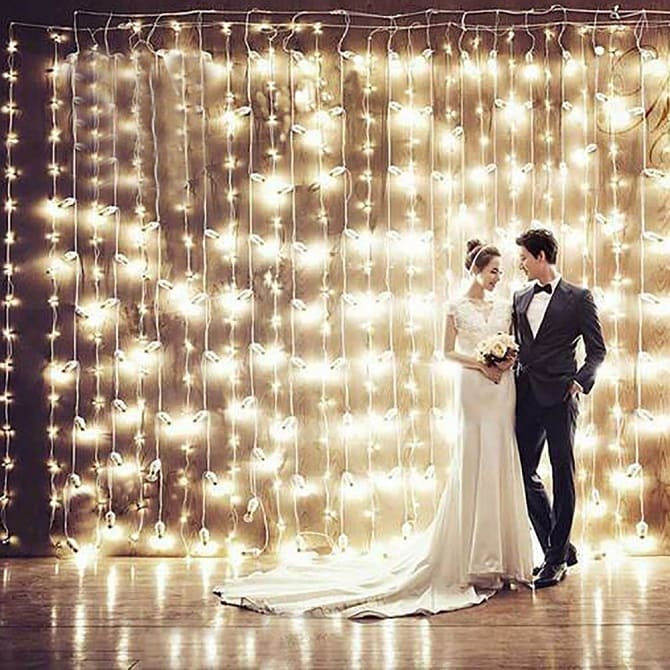 With letters
And why not create a photo zone with huge first letters of your names or various inscriptions. Near them you can take the most creative photos that will definitely not go unnoticed. For an evening event, choose illuminated letters.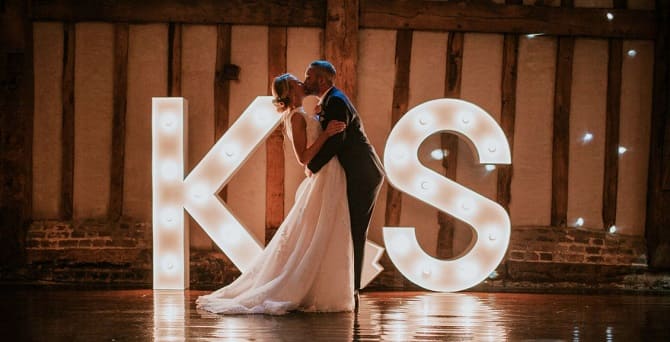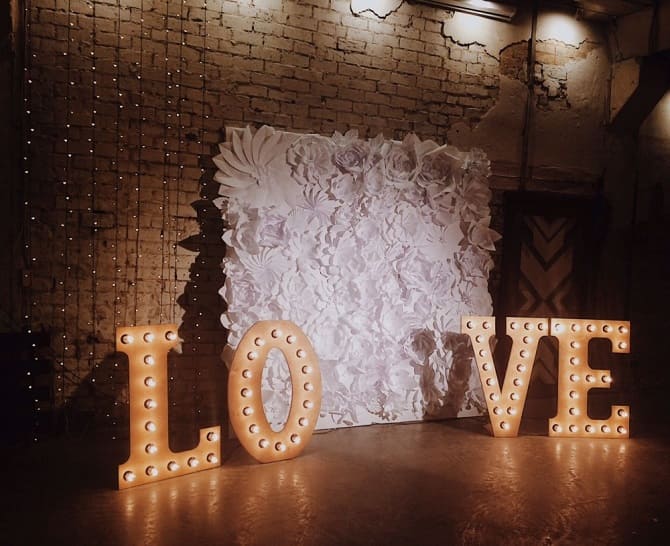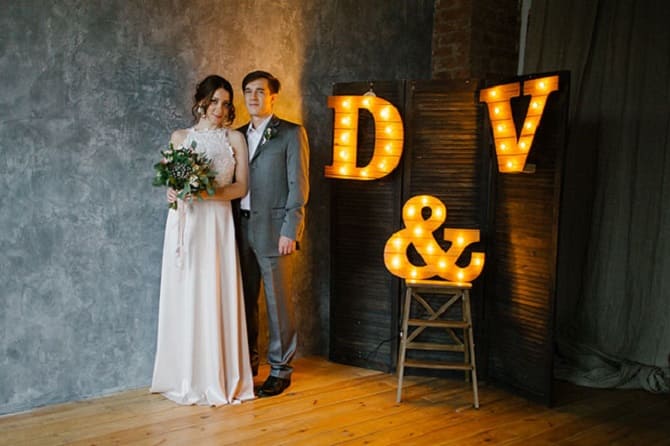 With neon signs
Install them in the photo zone to give it exclusivity. As with large letters, you can opt for signage with your initials or romantic inscriptions. Complete the photo zone with balloons or flowers.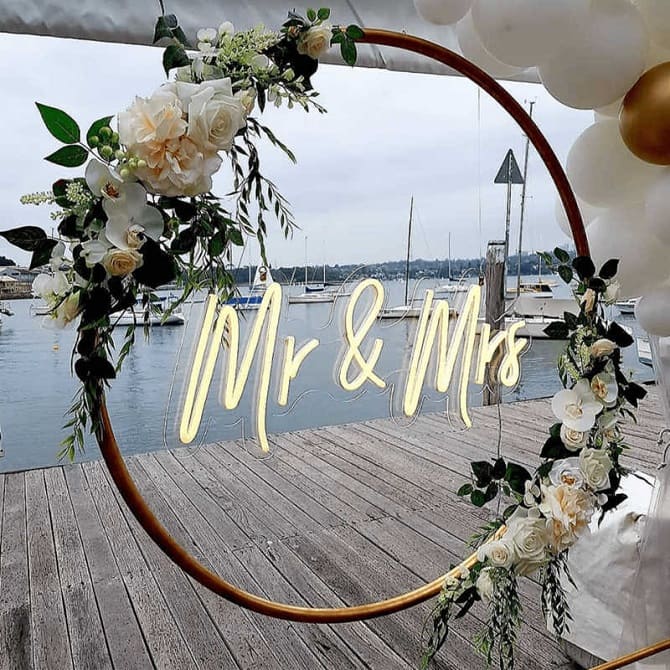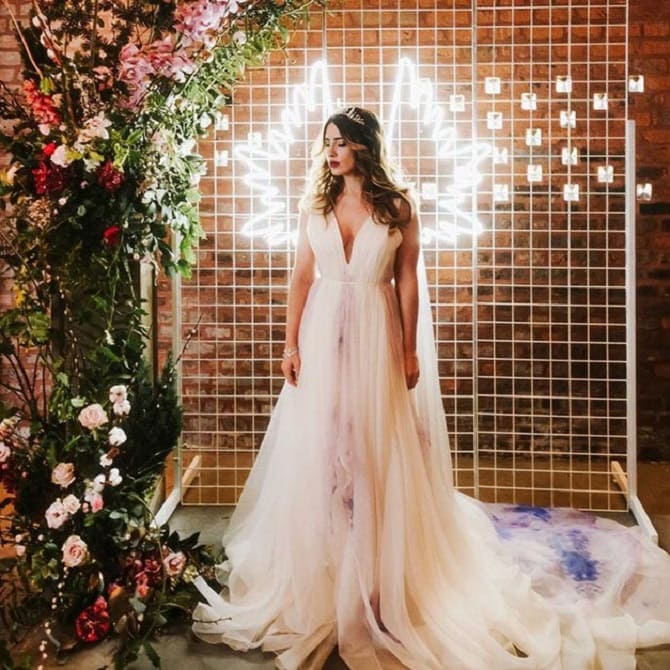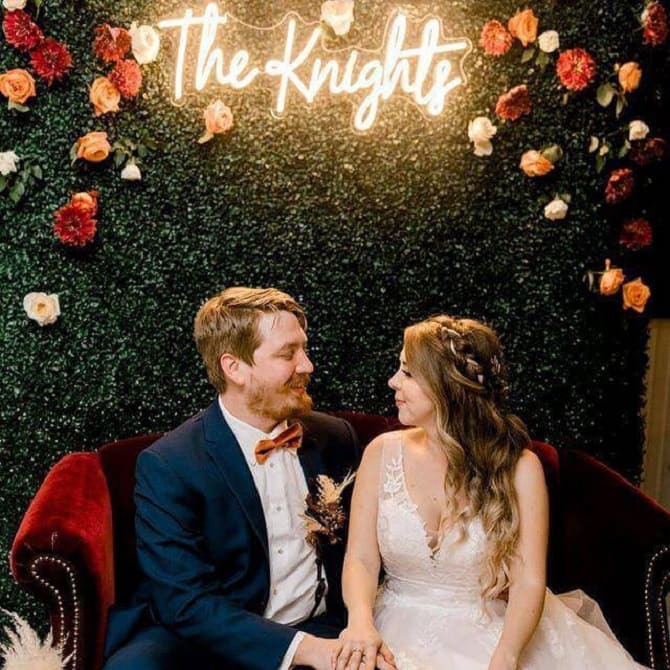 With a banner
Order the production of a large banner for your wedding. Your vows to each other or, for example, a beautiful verse can be written on it. Surround such a banner with fresh flowers, garlands, balloons or other decor.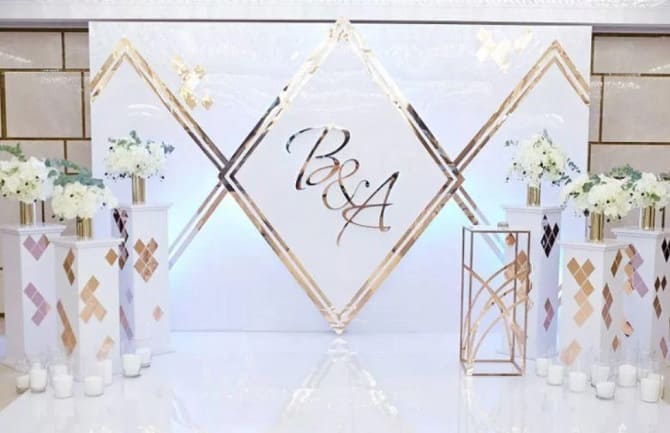 With fresh flowers
Of course, often newlyweds are offered a photo zone with huge paper flowers, but fresh flowers look more elegant. They can be decorated into wonderful compositions, and you can choose roses, tulips, peonies and other species. In addition, you can use a lot of greens.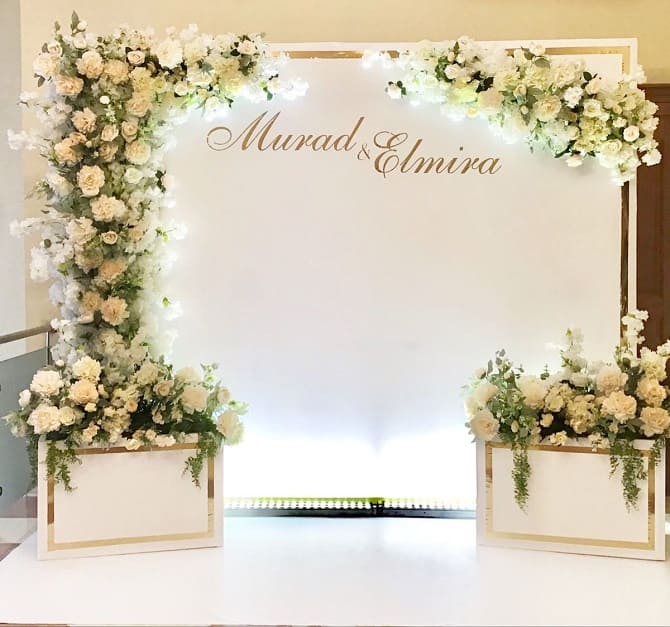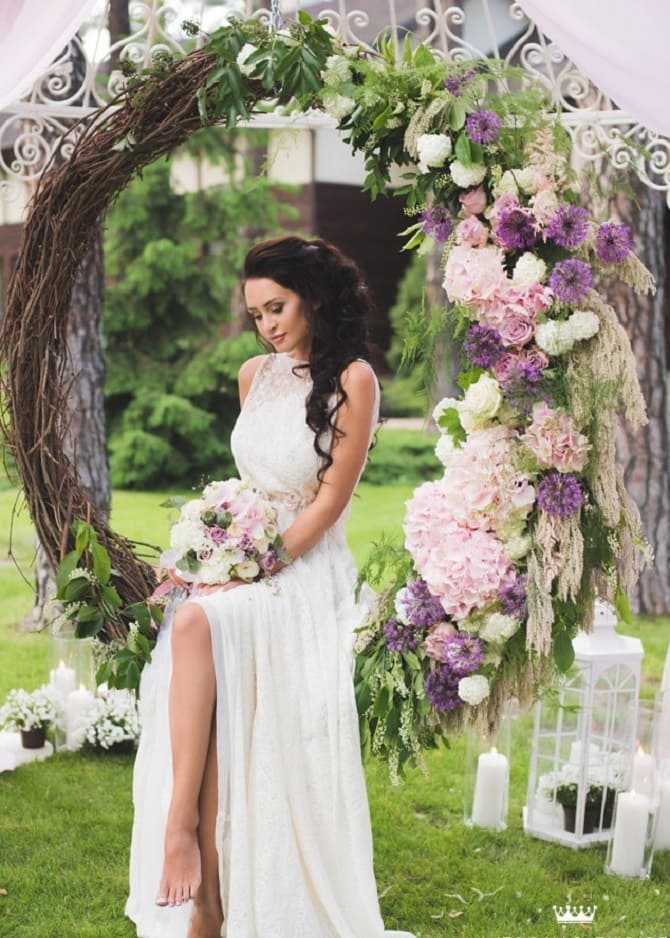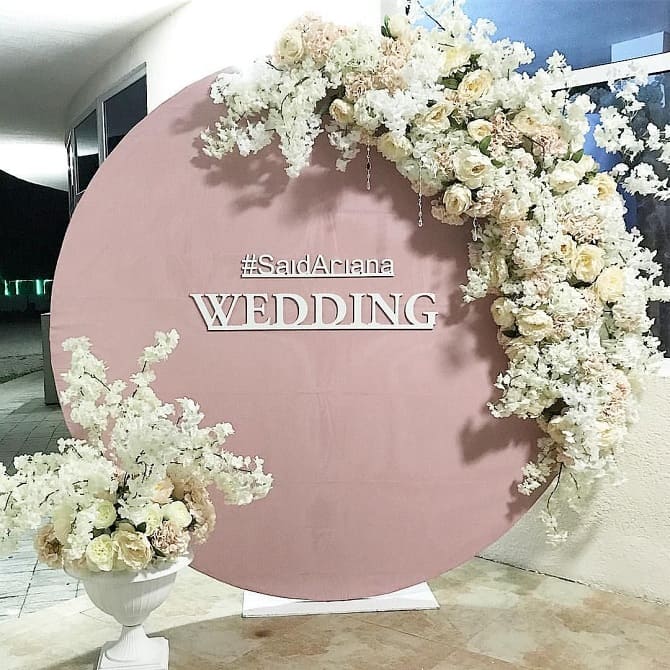 With natural decor
The design of the photo zone with elements of nature is becoming more and more popular. Hay, small boxes, twig decor – all this will make your wedding style impressive.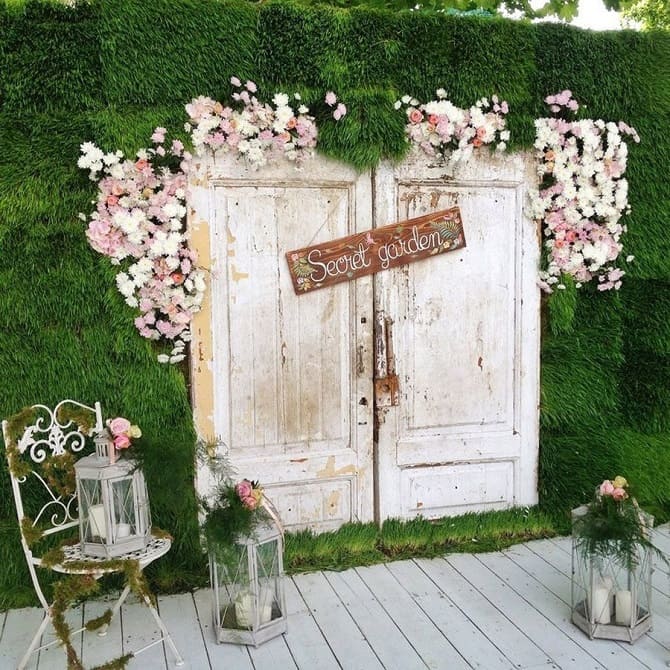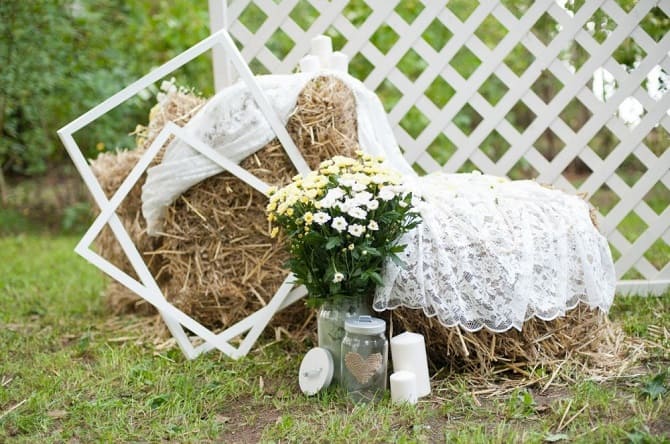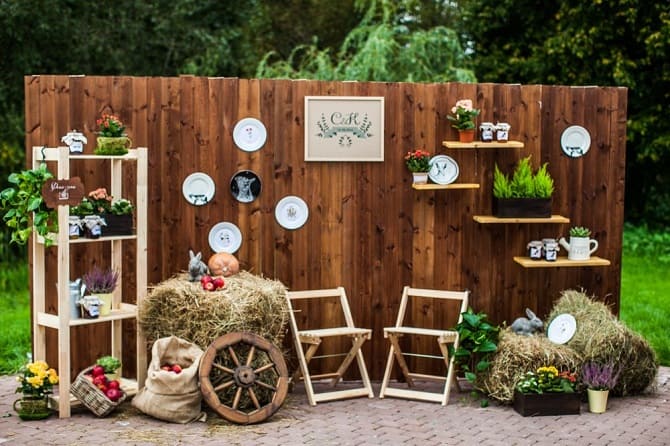 With ribbons
This is a simple option for a photo zone that will appeal to many of your guests. At this location you can take funny photos. But if you want to get creative, replace the ribbons with dangling paper garlands.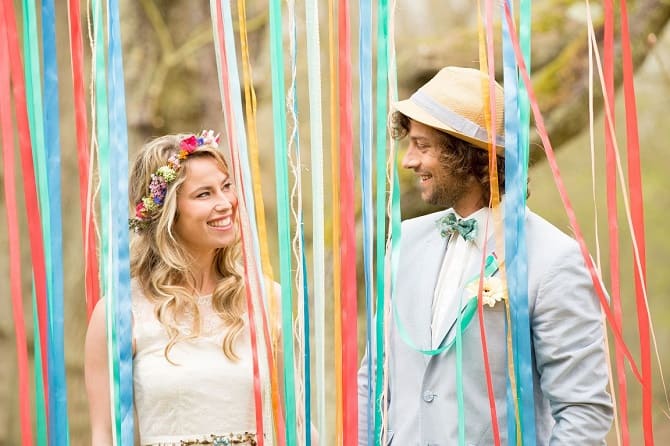 With a swing
They will create a special, romantic atmosphere. They complement such locations with garlands and flowers, which will make you feel like in a fairy tale.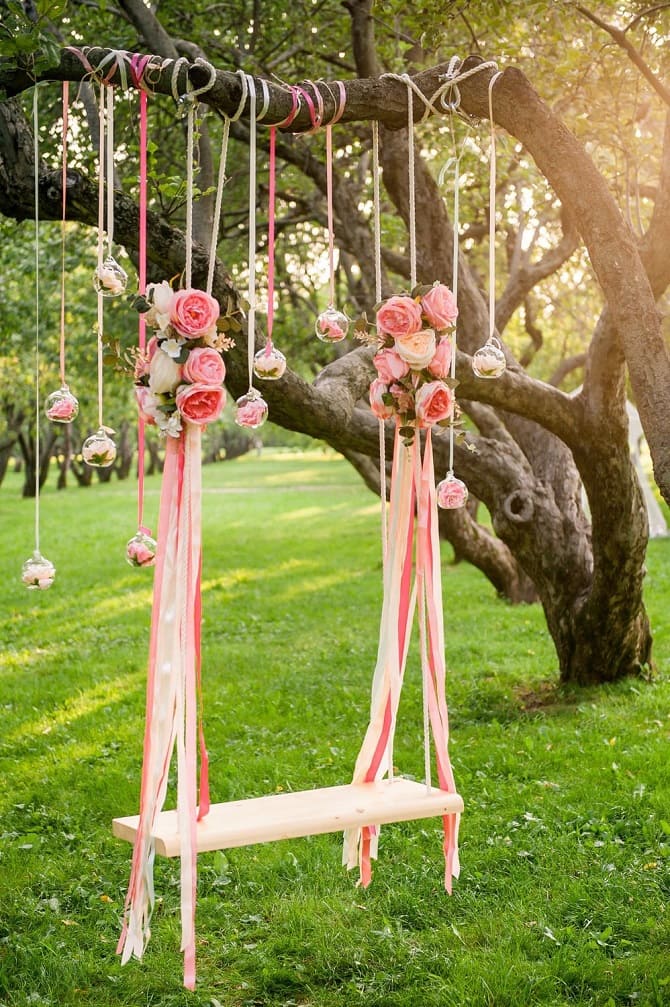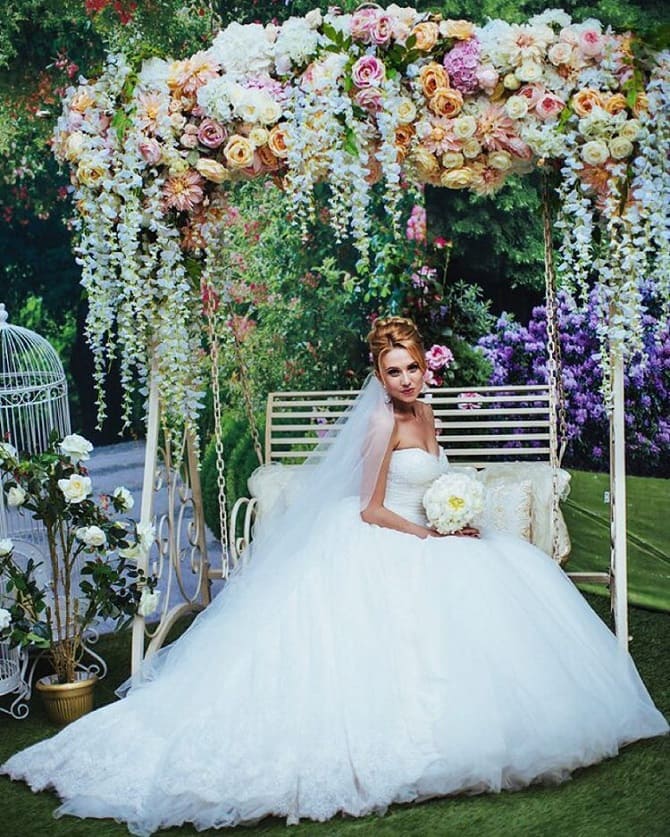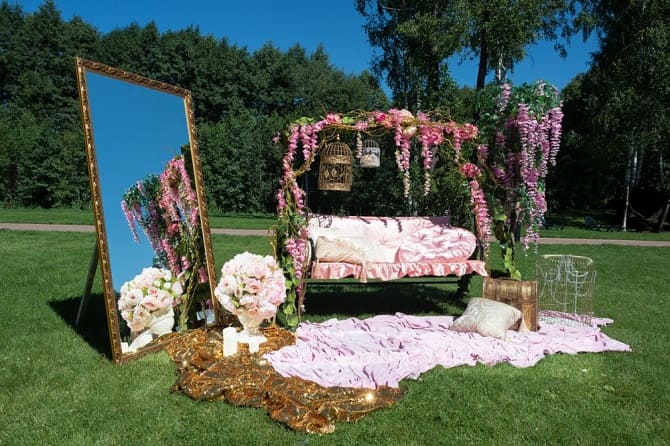 With photo wall
One of the easiest options. For the photo zone, any flat plane is used, including a huge board for drawing with chalk. On it you can put the initials of the newlyweds, draw hearts and other symbols. You can also hang photos of the bride and groom, drawings and much more.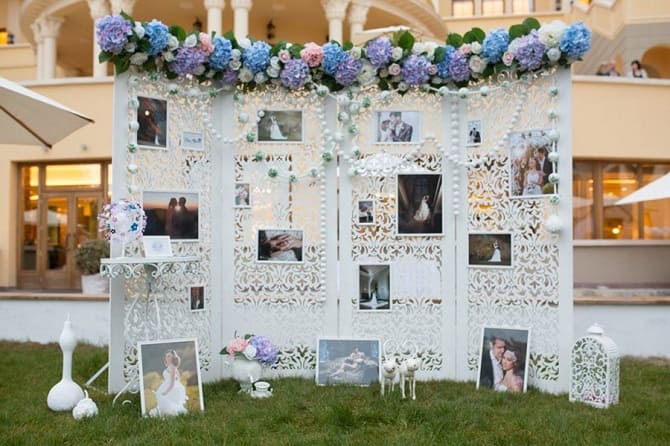 Thematic photo zone
If the wedding has a pronounced theme and is dedicated to some work, film, era, it is worth preparing the same photo zone. For example, the theme of travel will go well with paraphernalia from different countries. Harry Potter wedding? Create the same magical photo zone with elements from their movie.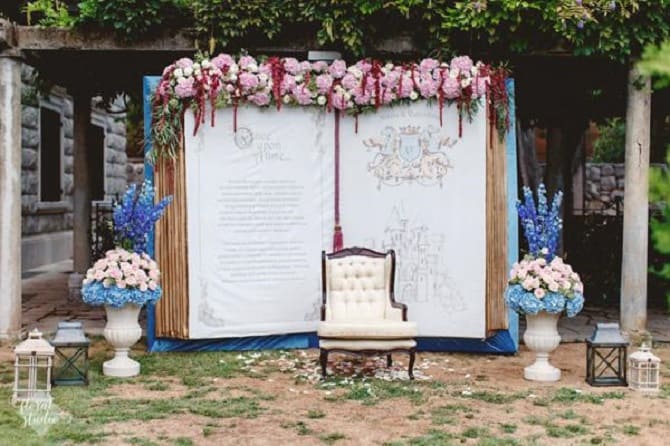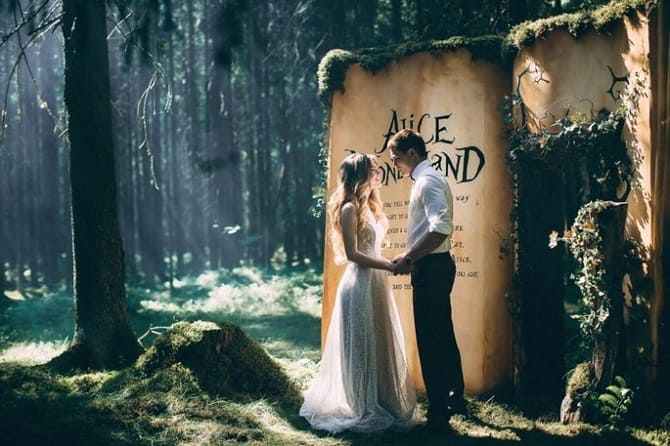 Boho style
This photo zone will delight you with its comfort and warmth. It involves the use of fabric decorations and threads.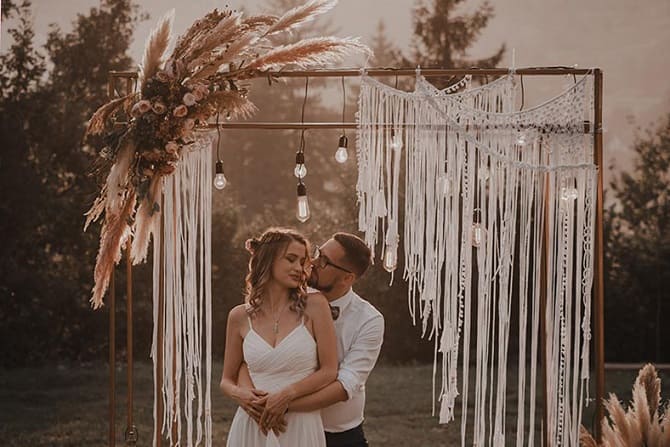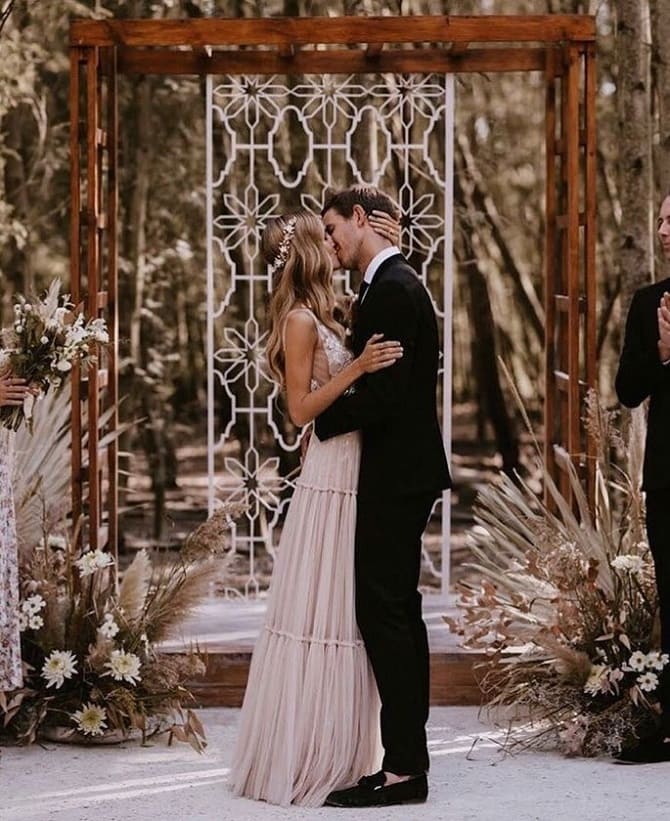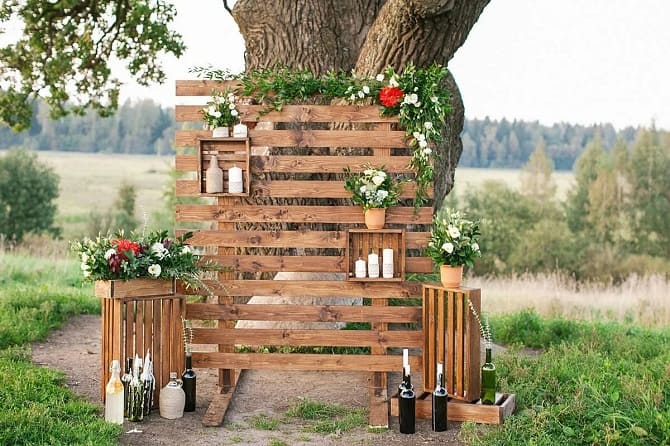 With frames
A great option for those who love everything unusual. Frames in which you can take pictures will ensure the creation of original pictures.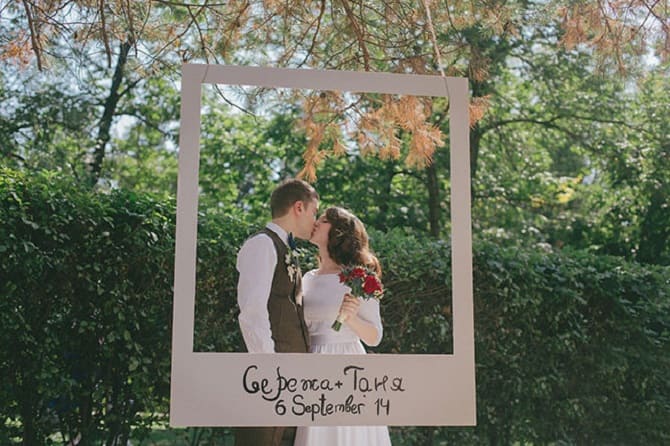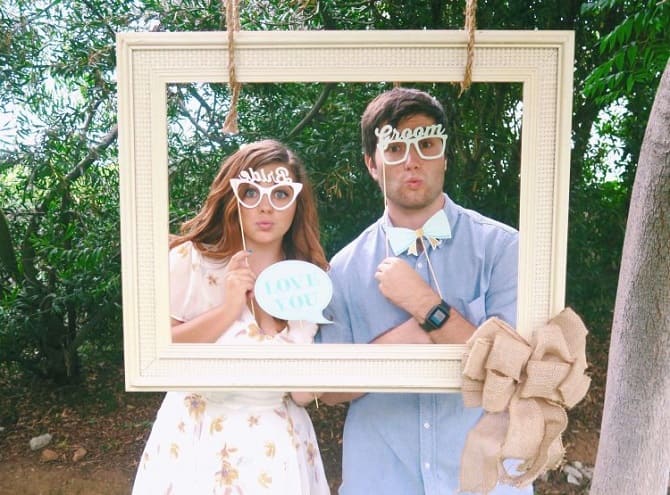 From sequins
Such a photo zone will look unusual, rich and sparkling. Sequins decorate the entire wall, thanks to which it will please with a deep shimmer.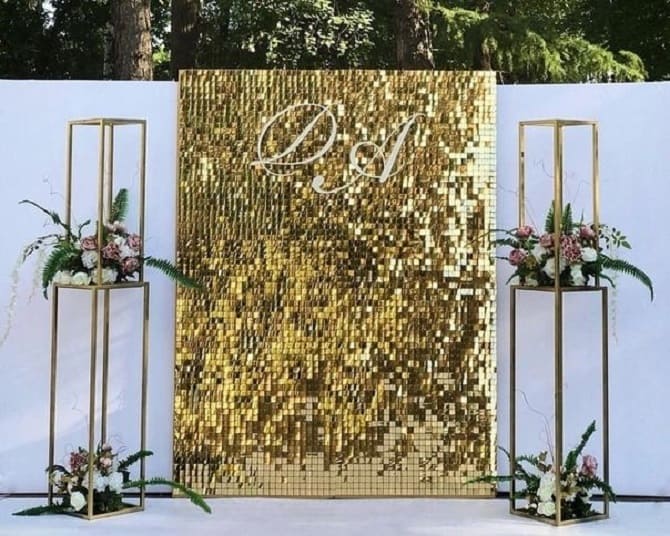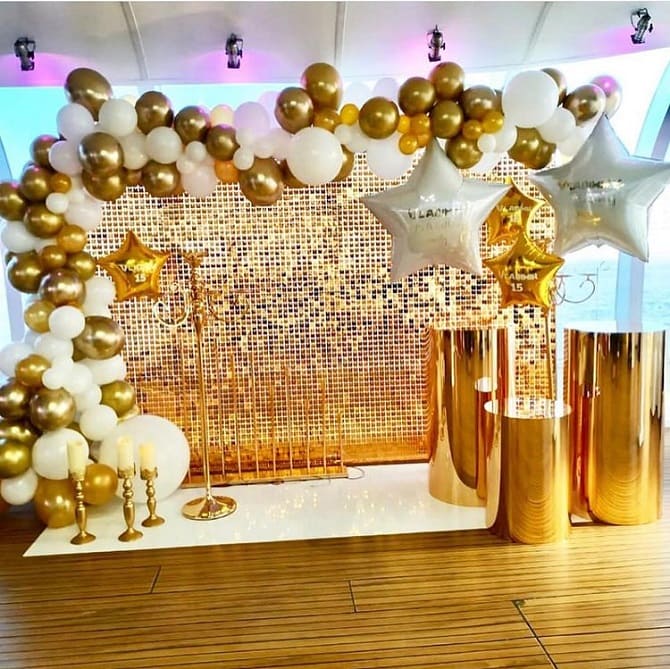 Creative
Love to have fun? Create a photo zone that will definitely please your friends and cause a lot of surprise. You can get creative by making your guests smile.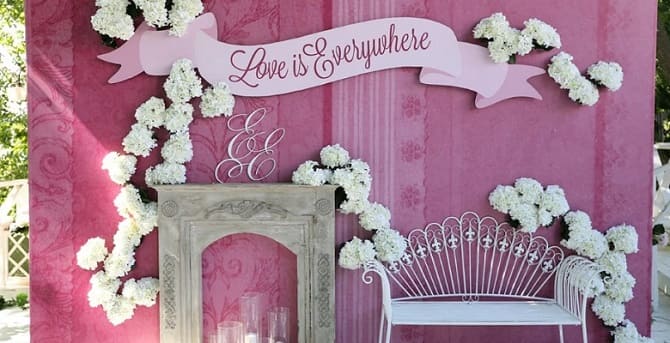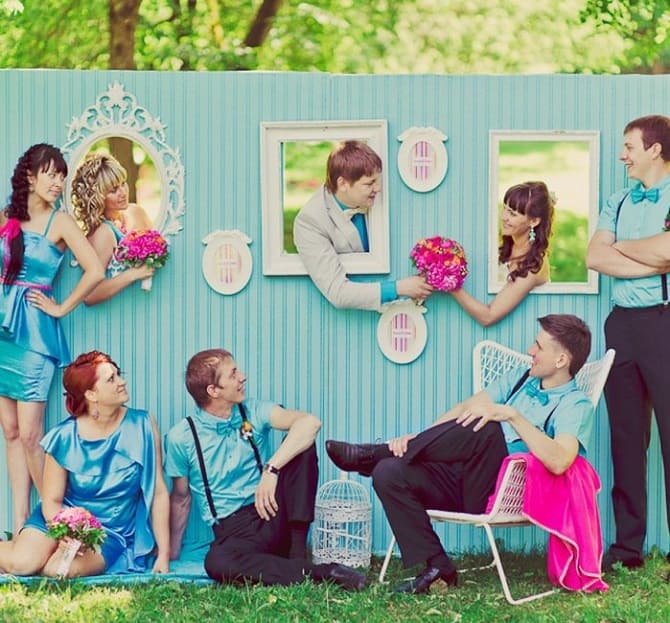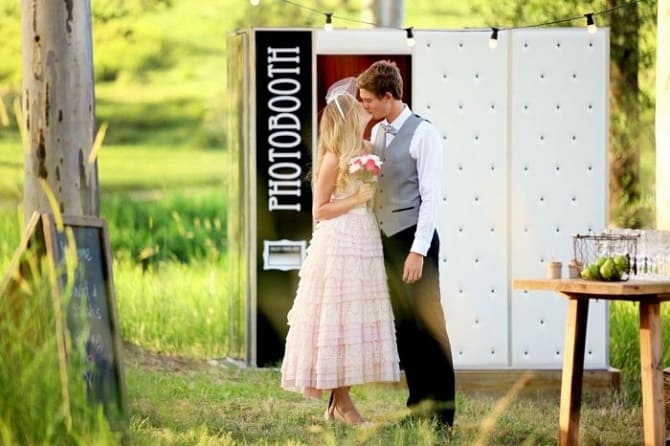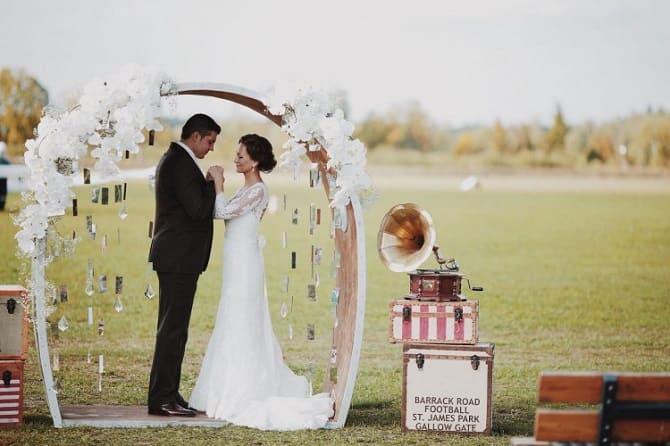 Similar articles / You may like this