Valentine's Day is coming up and you're on the lookout for creative ideas to surprise the person you love. There is nothing sweeter, sweeter and more romantic than small cupcakes for dessert. They are great for beginner cooks and are easy to transport and decorate. This is the perfect treat for office parties or school parties. Cupcakes are very easy to make at home or you can buy ready-made cupcakes and all you have to do is decorate a little. Check out Joy-pup for Valentine's Day cupcake decorating ideas.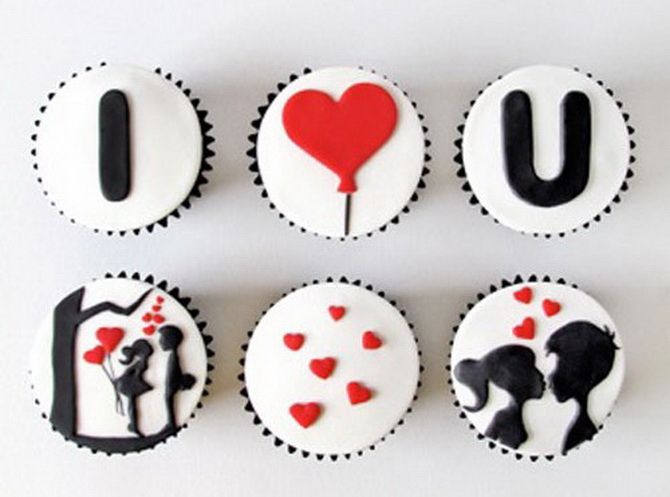 Chocolate inscriptions
These cute cupcakes with gentle words are an elegant and easy way to show your partner how much you love them. Melt a bar of chocolate in a water bath, transfer the mass to a pastry bag (cornet) or syringe. Draw a love confession or your initials on the parchment and when the chocolate is firm again, transfer it to the cupcake. An easier option is to cover the product with ganache and apply romantic words on top. The inscriptions on the cream hat look neat, harmonious and very creative.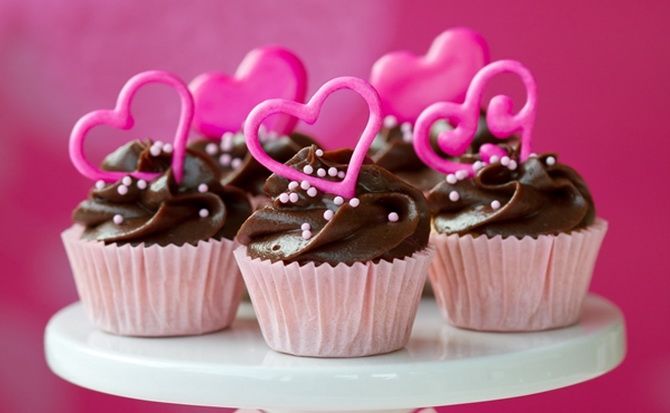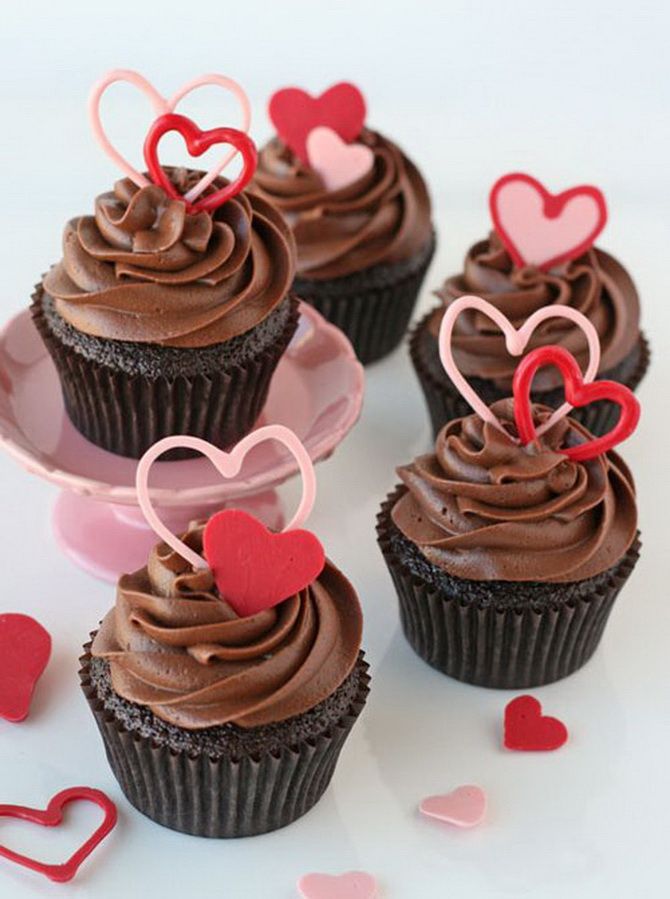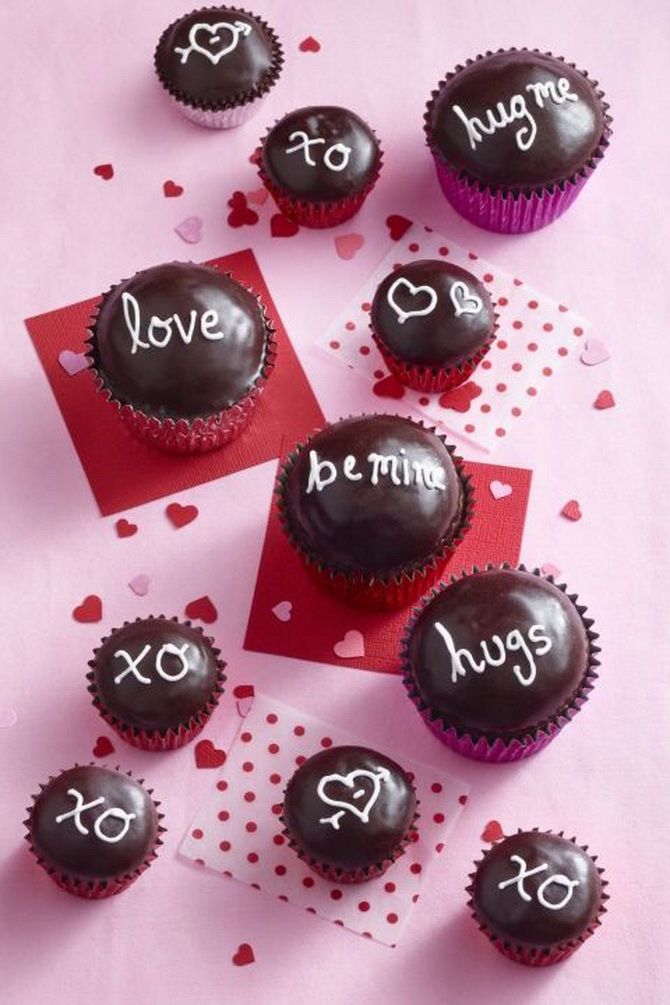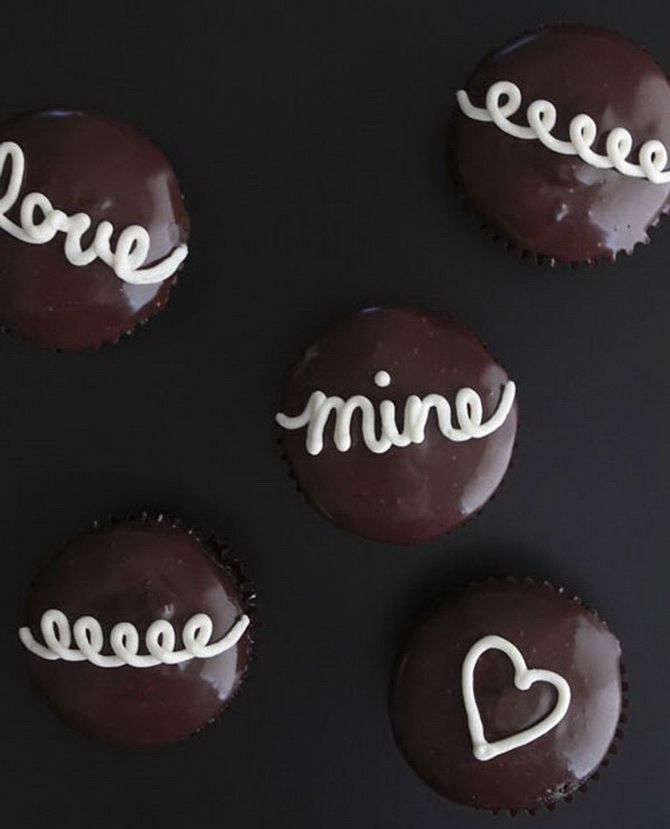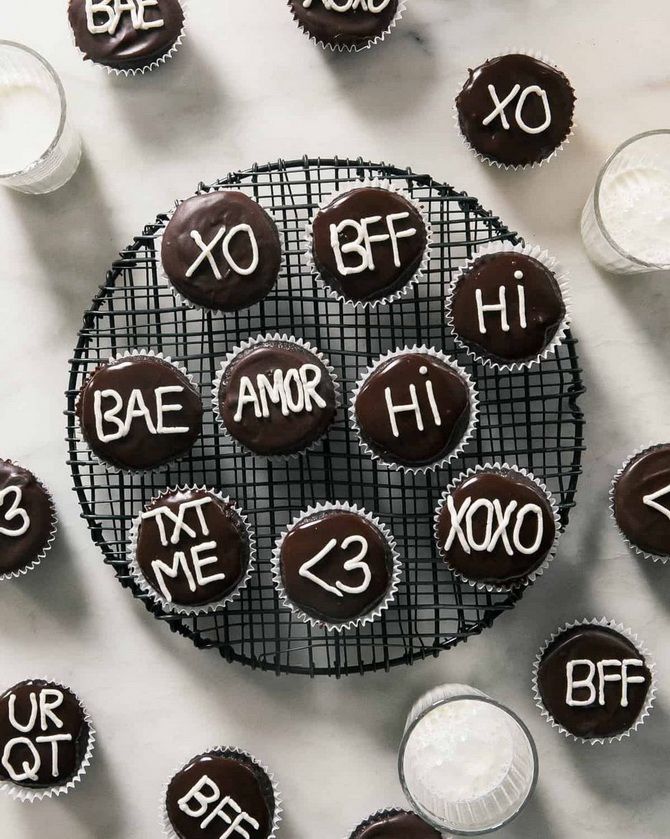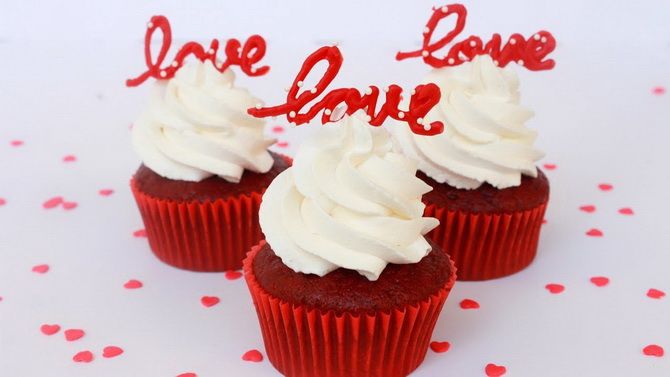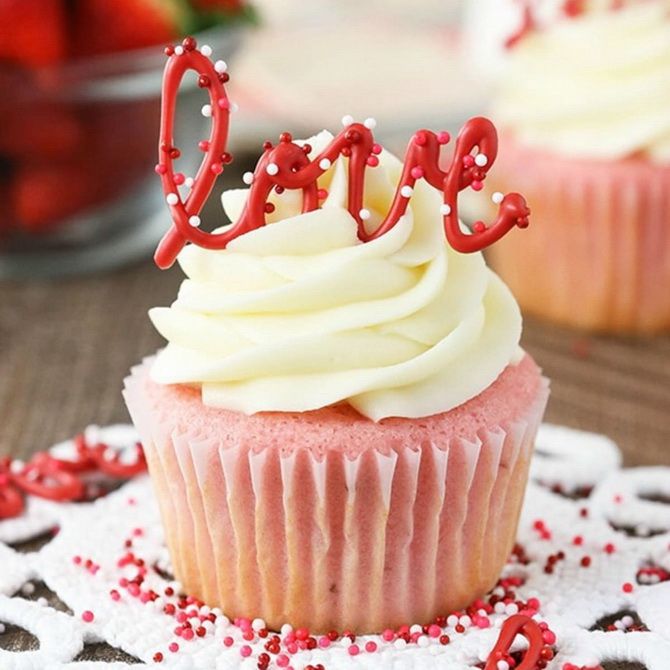 With strawberries
If you love fresh fruits in your dessert, then these cupcakes are for you. Strawberry symbolizes passion in intimate relationships and subtly hints to your loved one about your desires. You can decorate the cupcake with just a strawberry or pre-dip it in chocolate icing. Serve strawberry cupcakes with a glass of sparkling champagne for the perfect Valentine's Day dessert.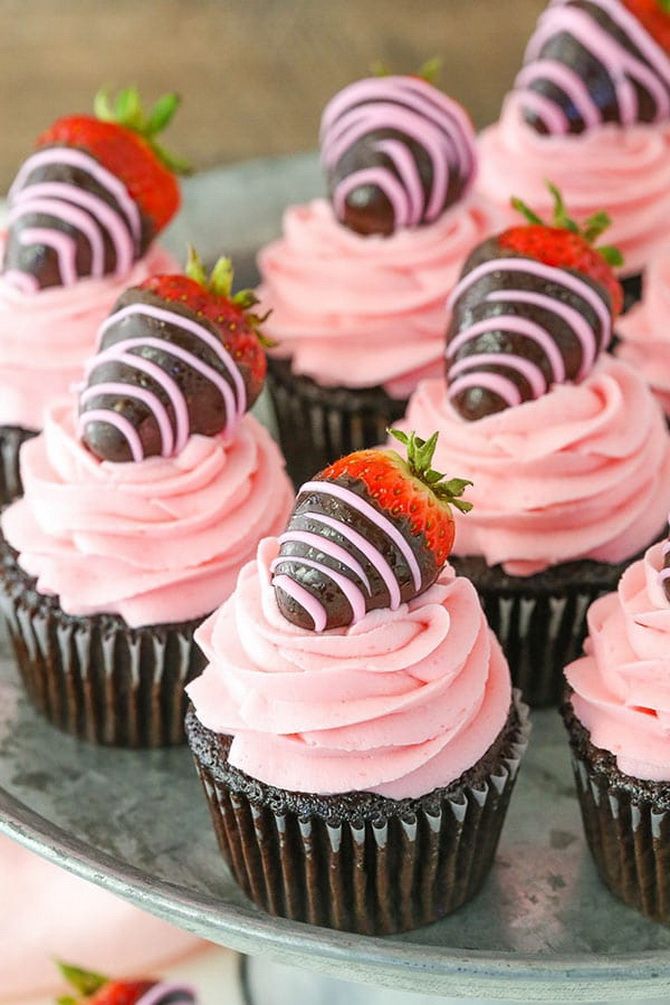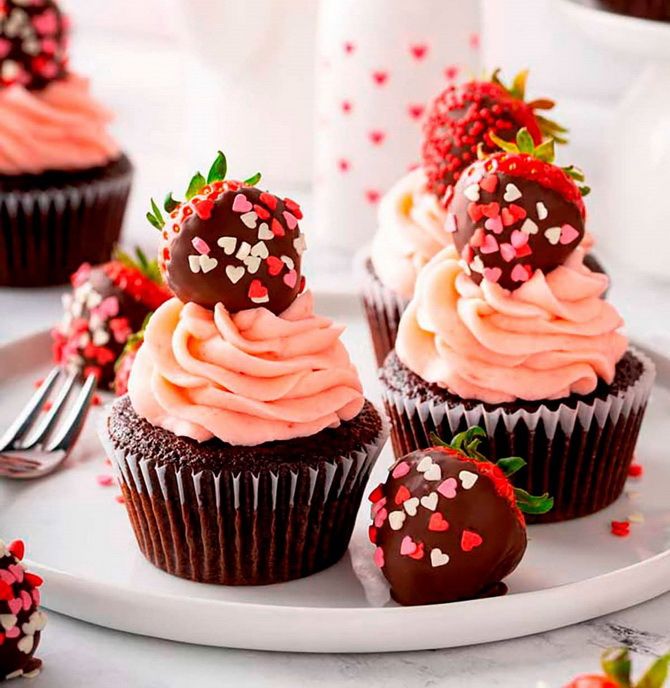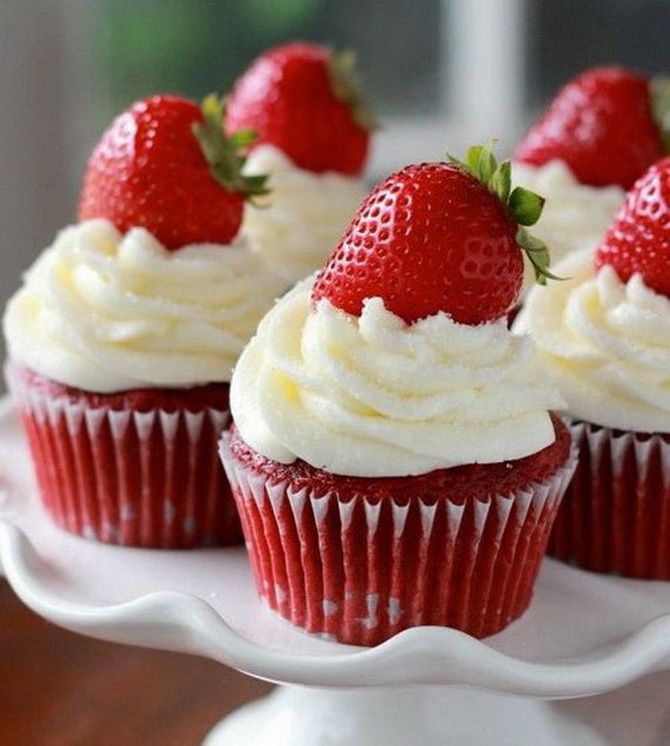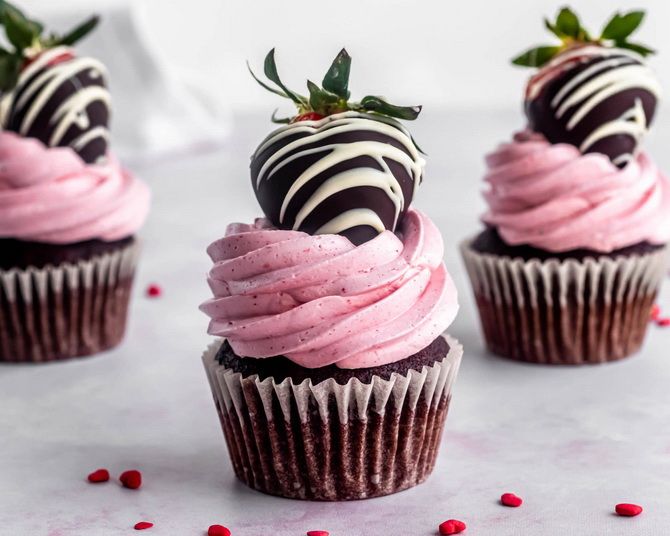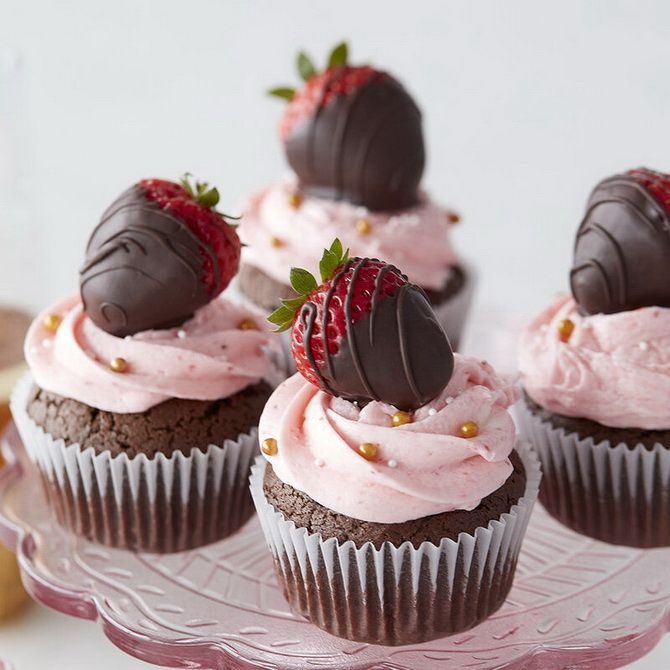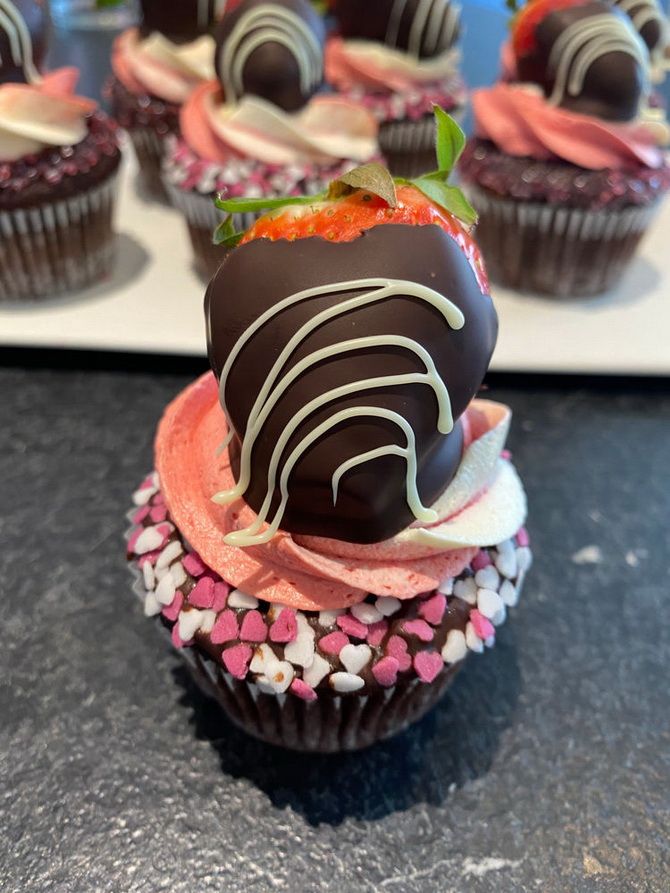 Floral decor
There is nothing more romantic than a bouquet of red roses. So why not top the cupcakes with romantic flowers? They can be made with "petal" or "open star" confectionery nozzles, and you can look at the application technique on the Internet. These cupcakes look simple yet so elegant!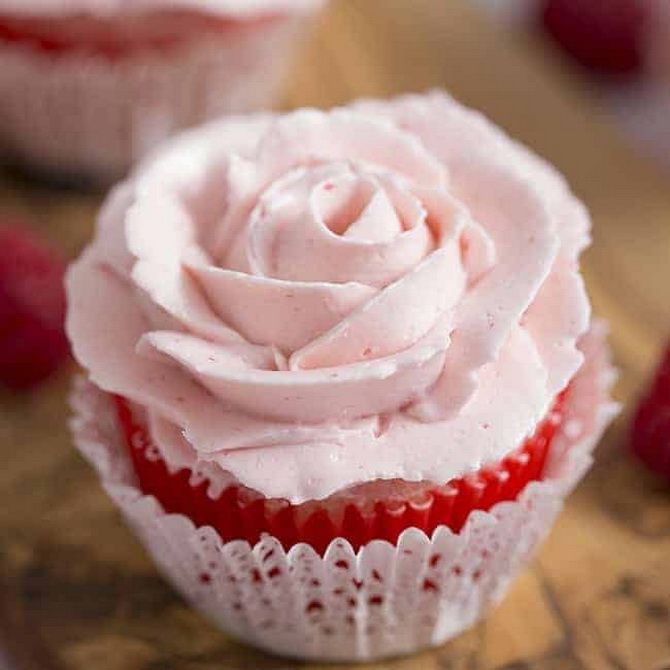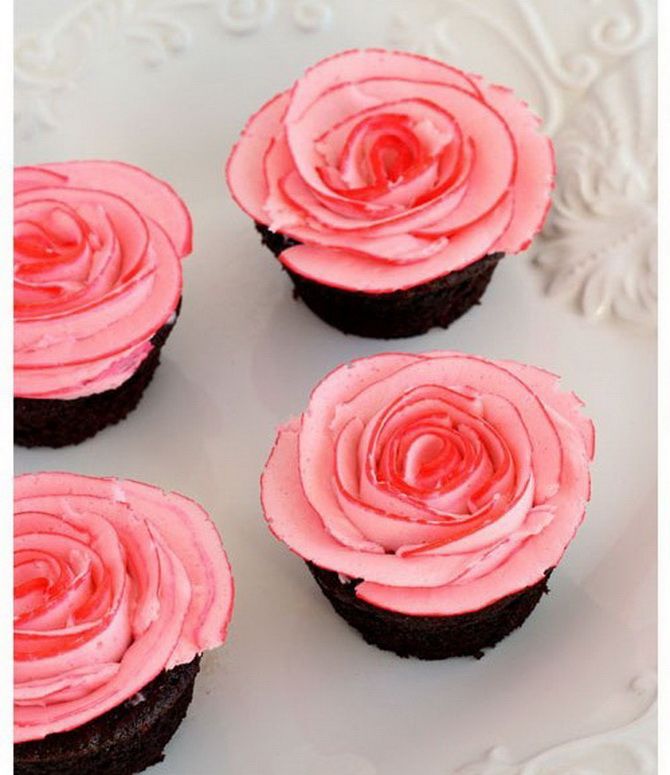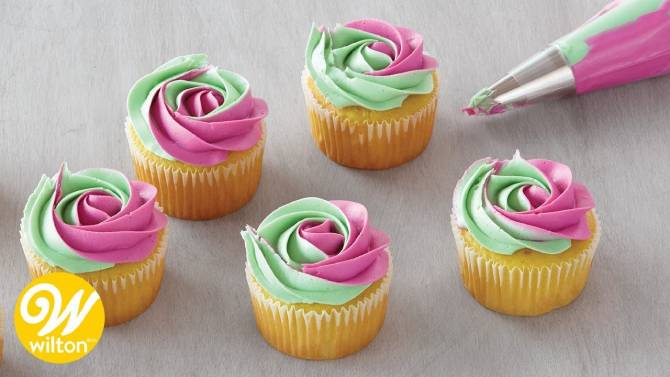 Arrows of Cupid
Cupcakes baked and decorated with love will undoubtedly symbolize your fiery feelings for your chosen one. Cupid is inextricably linked with the holiday of all lovers. The quickest and easiest project for beginner decorators is to decorate a cupcake with Cupid's arrow. This original decor will not leave your loved one indifferent to your creations.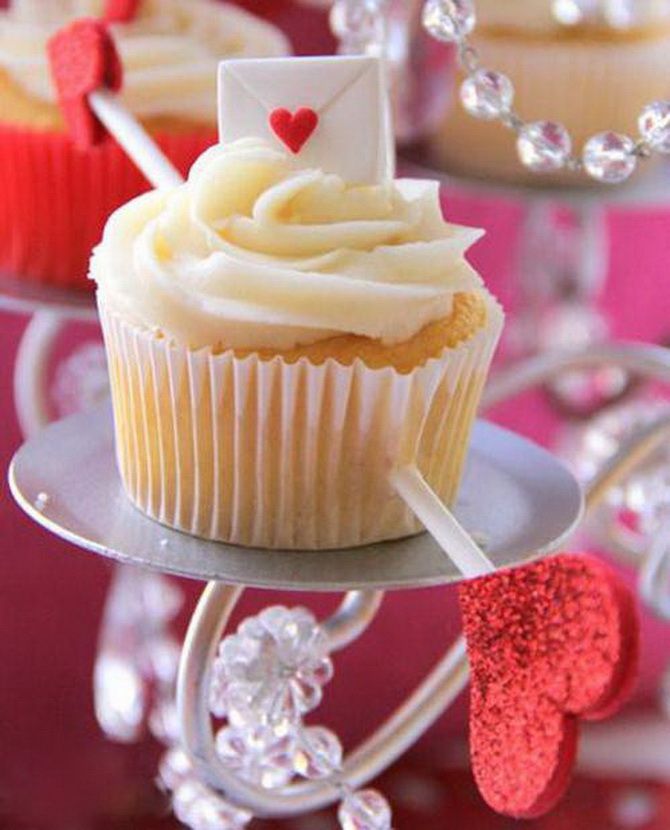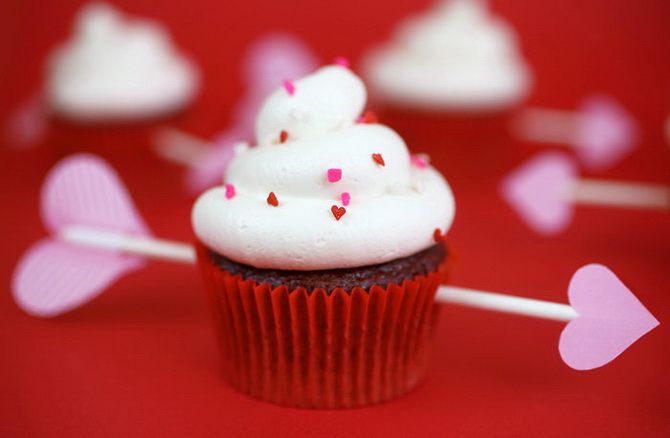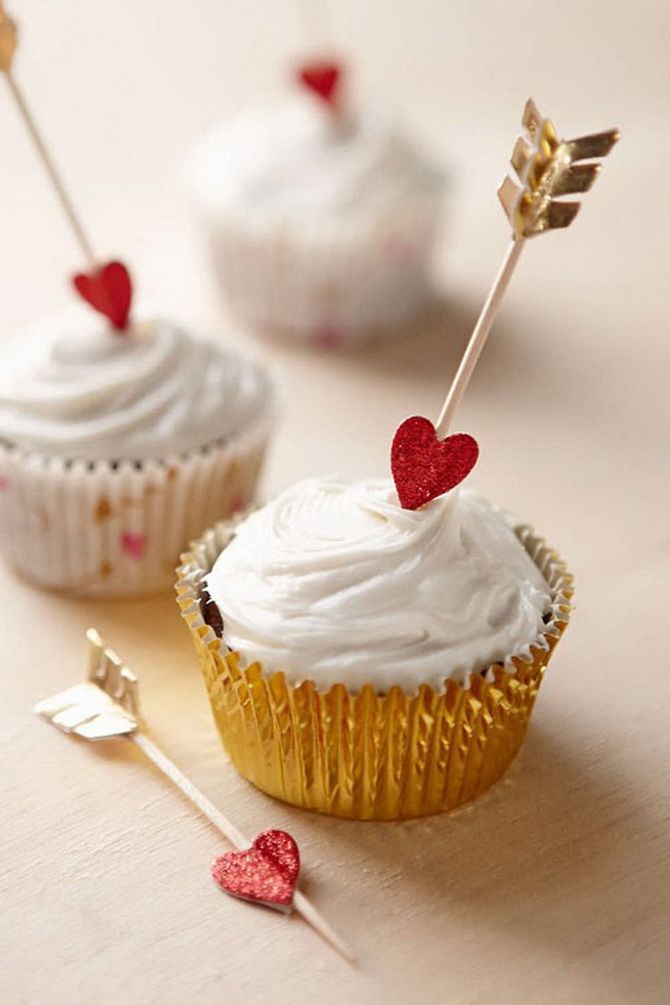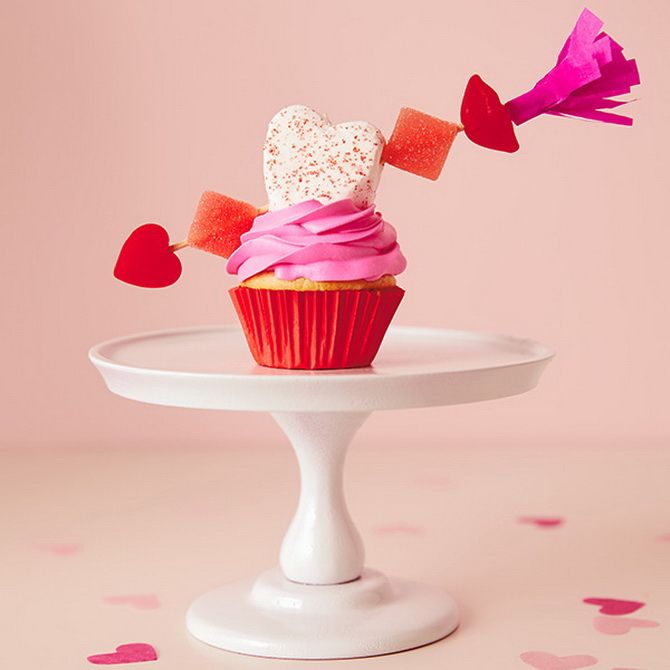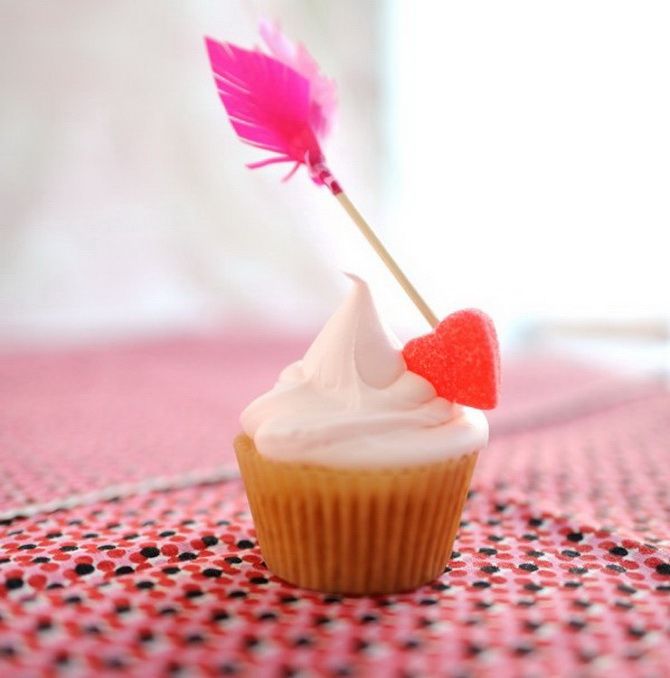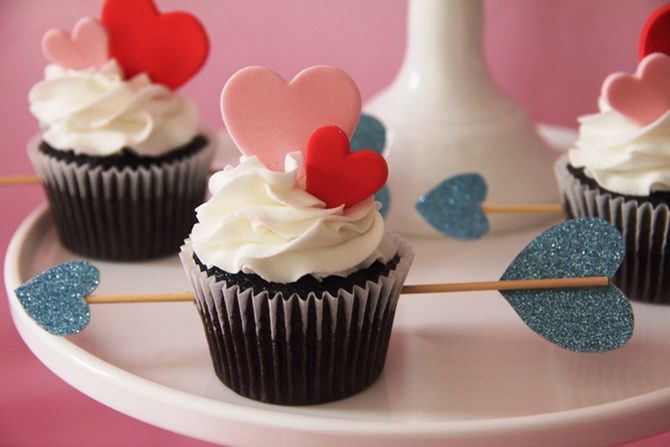 Love letter
Many people want a love letter for Valentine's Day, but an edible letter is even better. These light cupcakes are great for gifting to family and friends. A sweet envelope can be made from mastic or you can buy a ready-made decoration.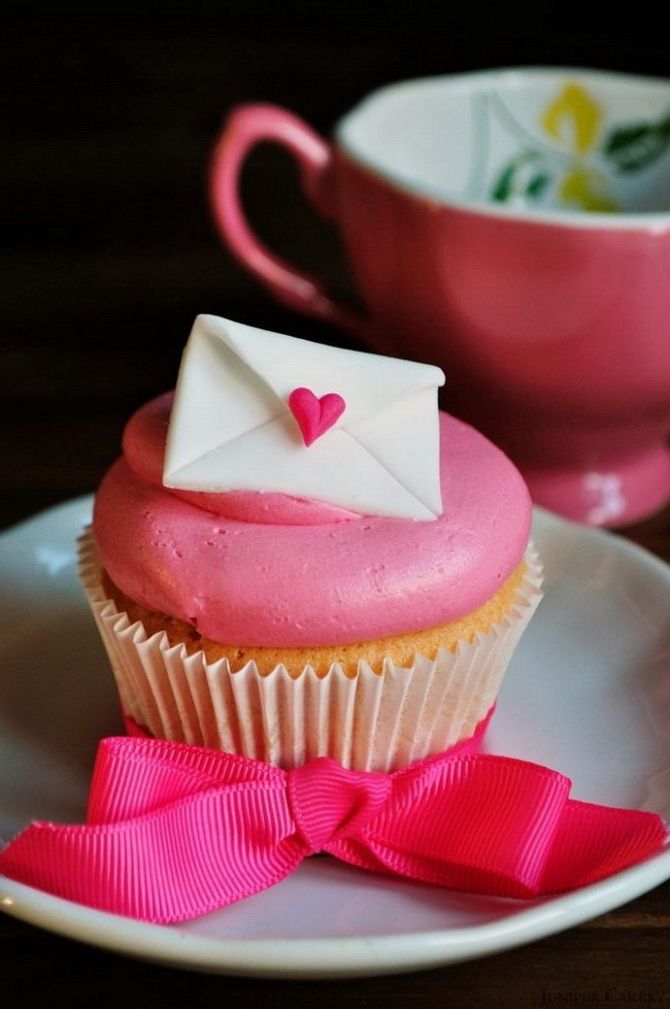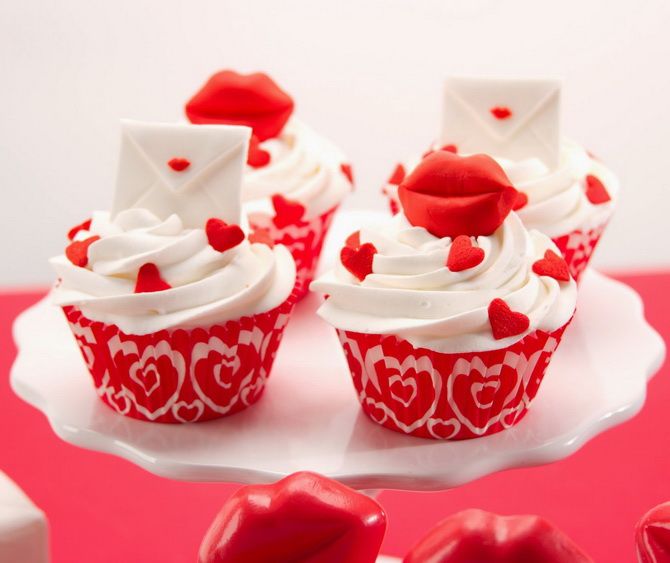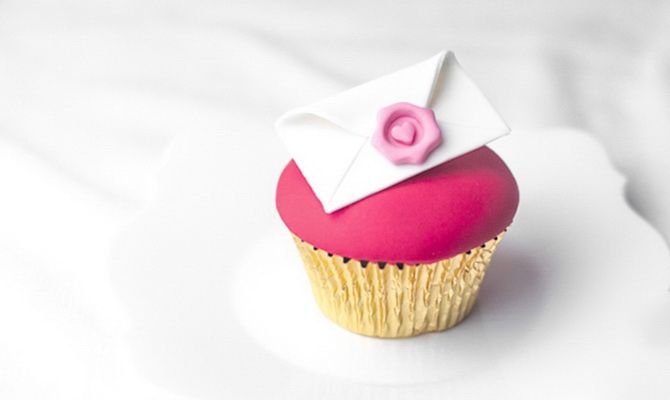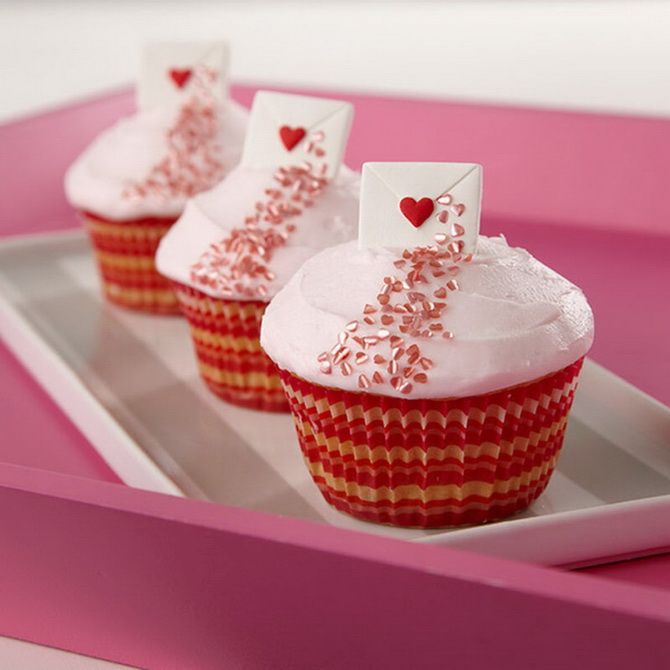 Decorative elements
One of the easiest decorating options is to purchase ready-made decor in the spirit of the holiday. Cupcakes for Valentine's Day are decorated in a romantic style: flowers, hearts, angels and other paraphernalia of Valentine's Day. Use a lot of red and pink in the design. Here are some ideas for decorating cupcakes and cupcakes this holiday season.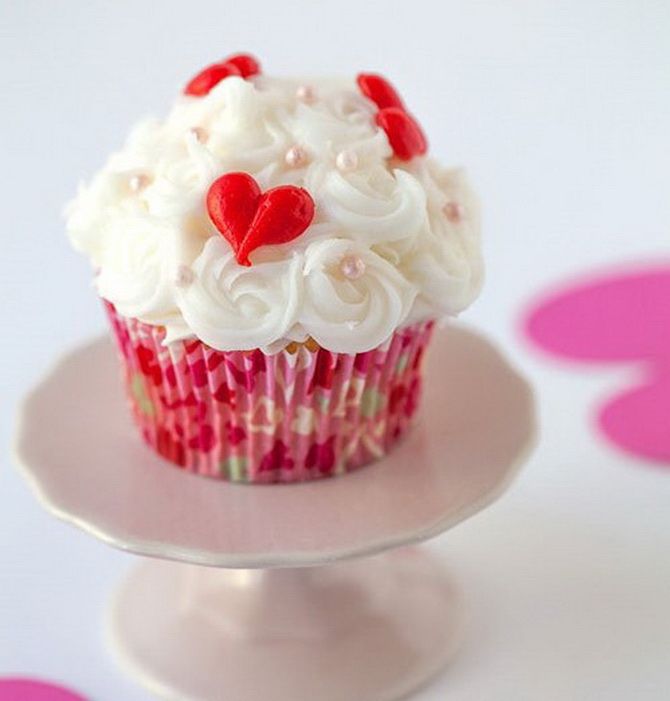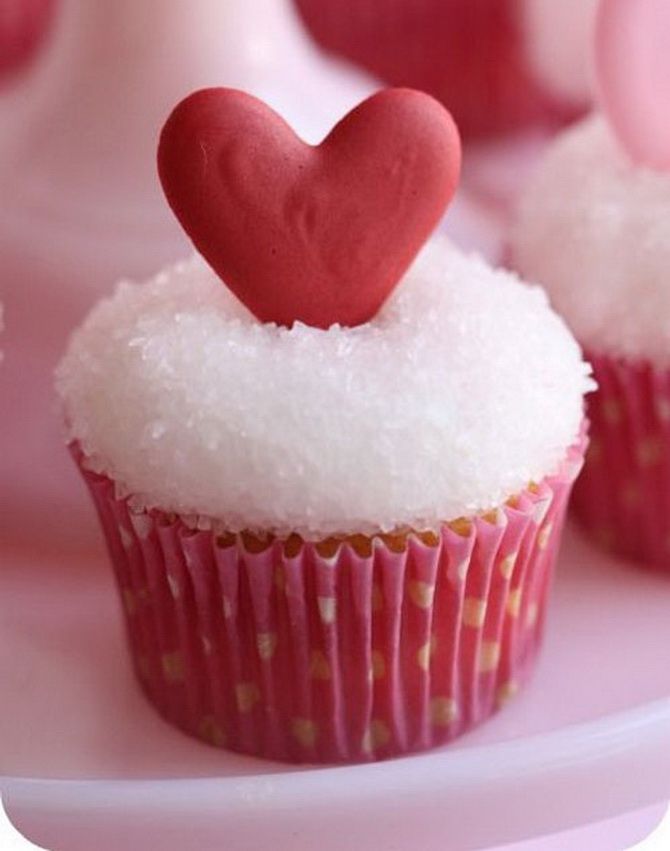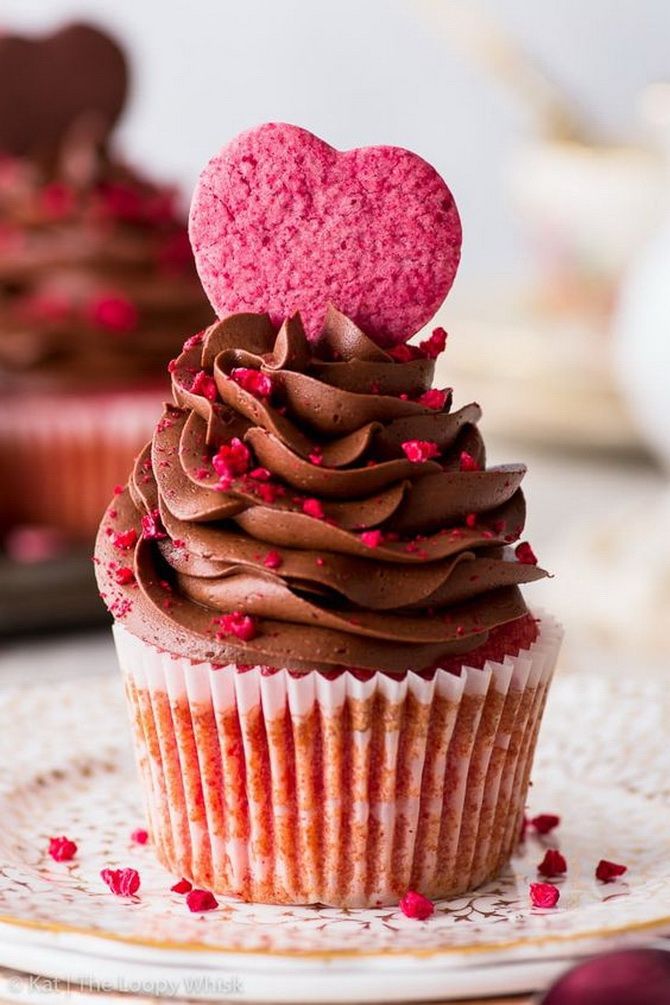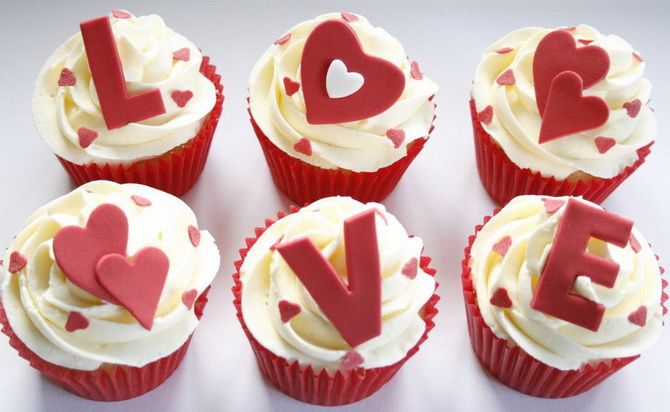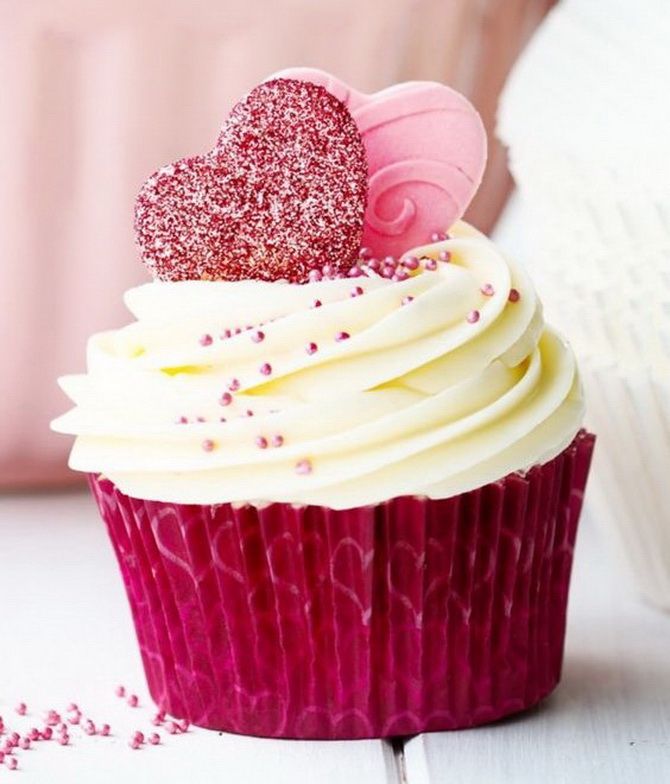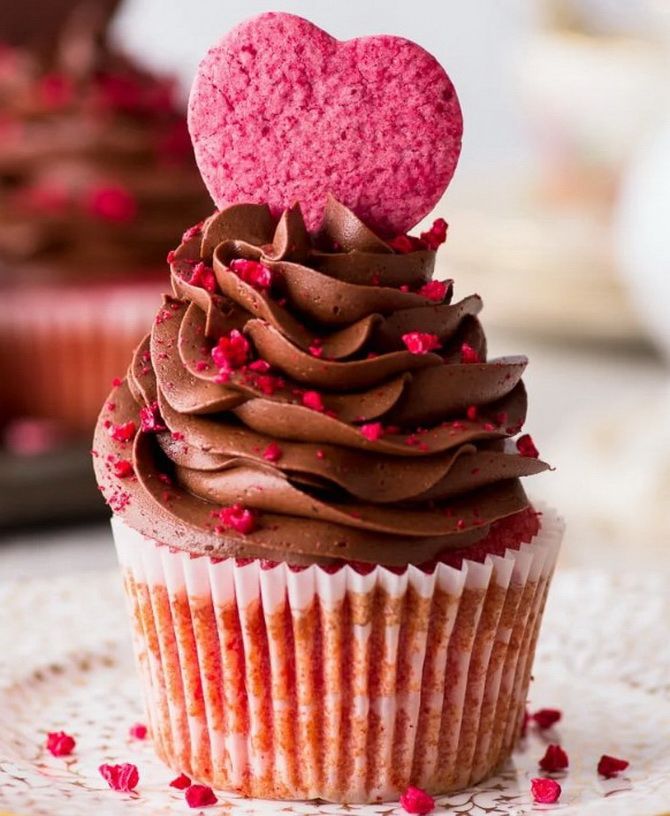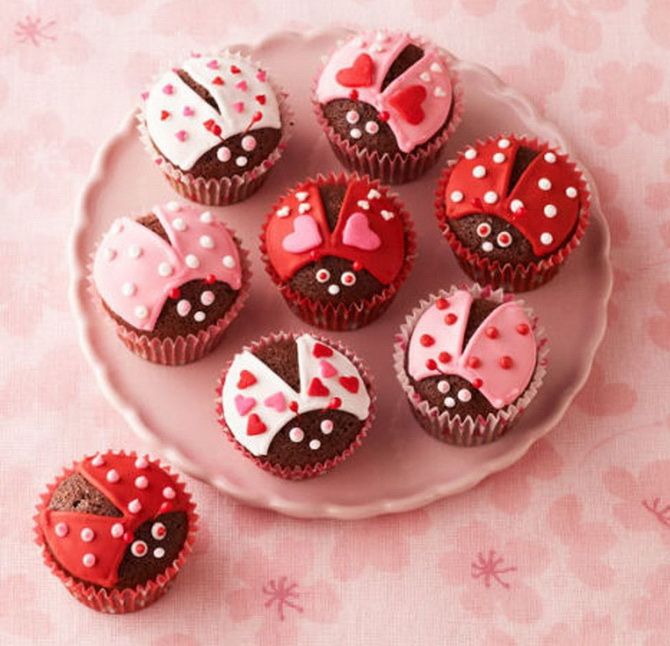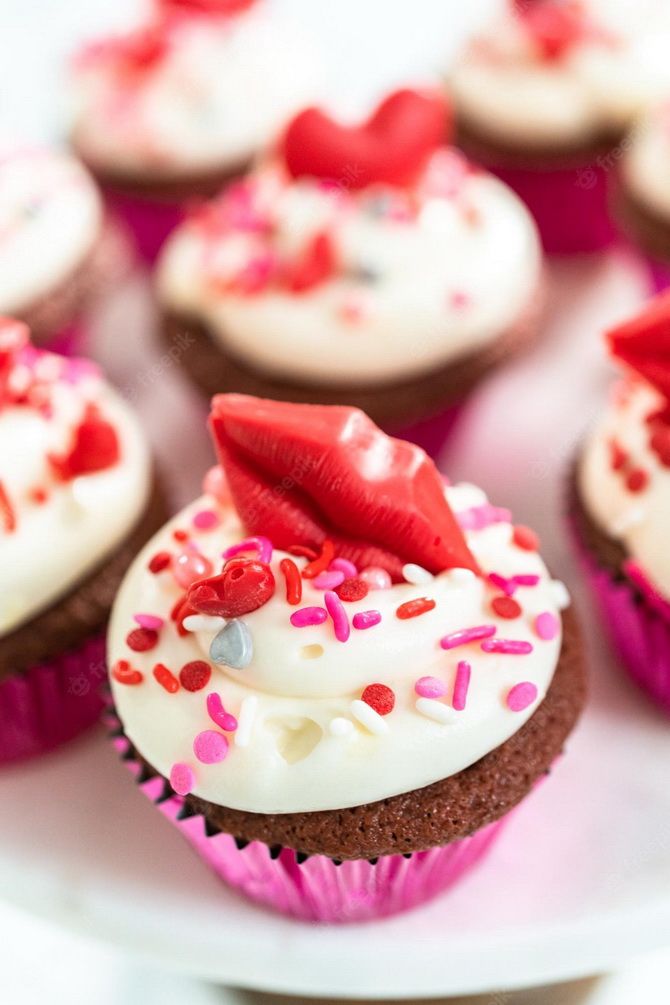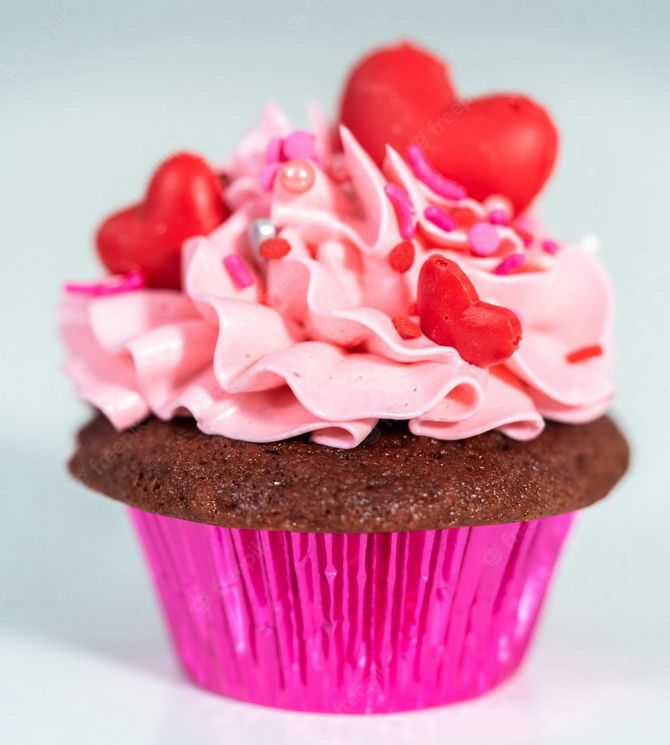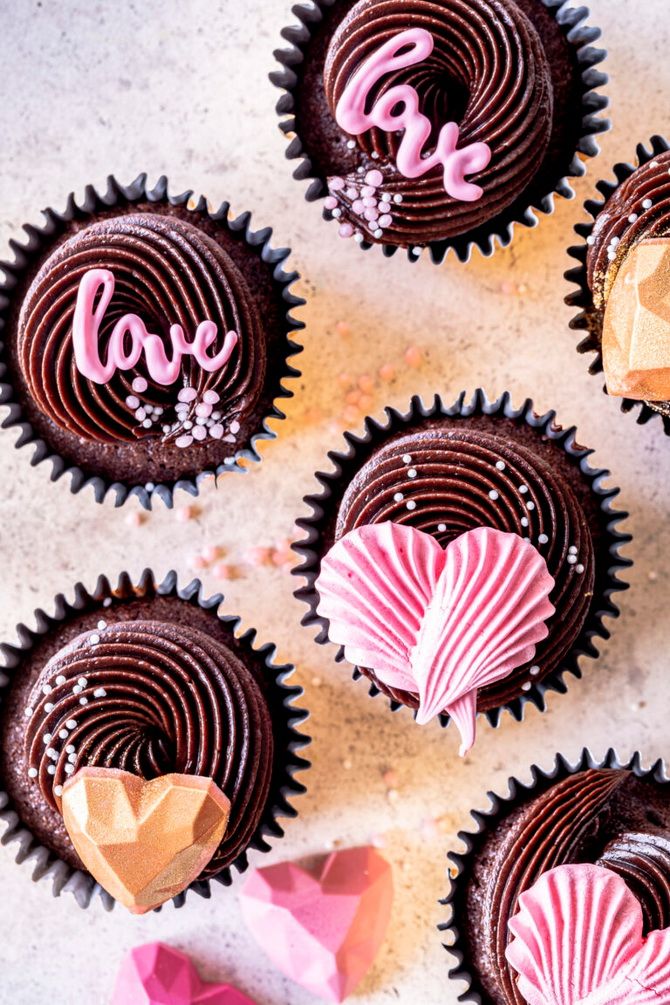 If you are sure in advance that professionally decorating a cupcake will not work for you, you can go the easy way. Using a knife and a teaspoon, make a hole in the top of the product in the form of a heart. Pour the resulting recess with chocolate, cream or any of the creams you know.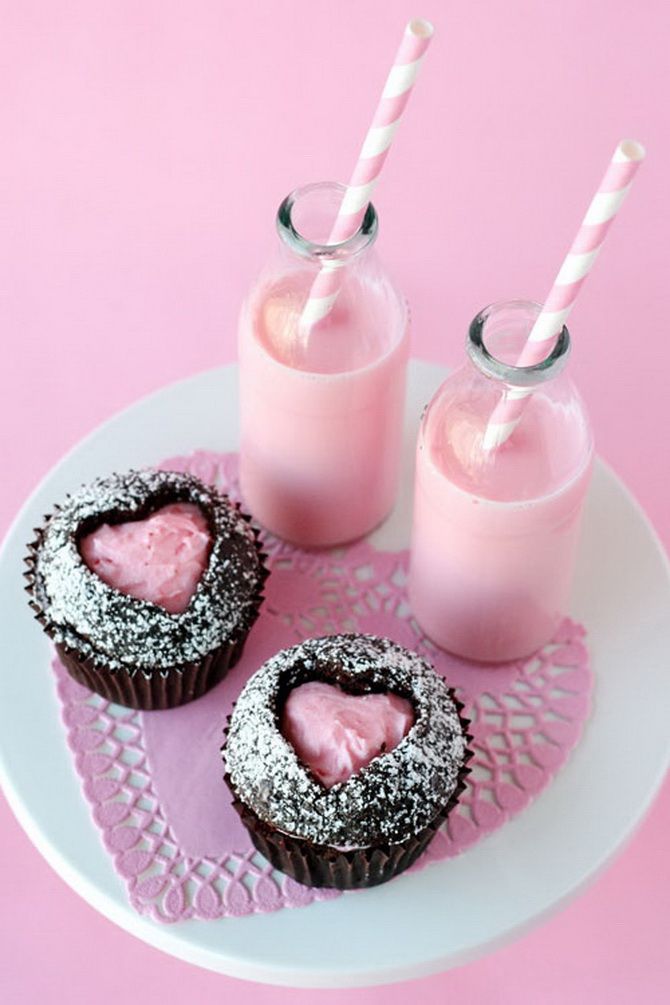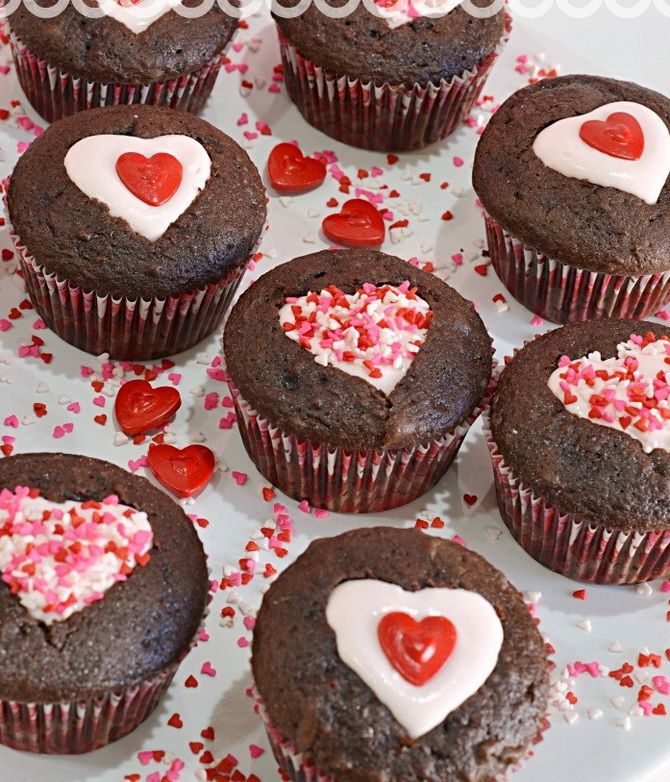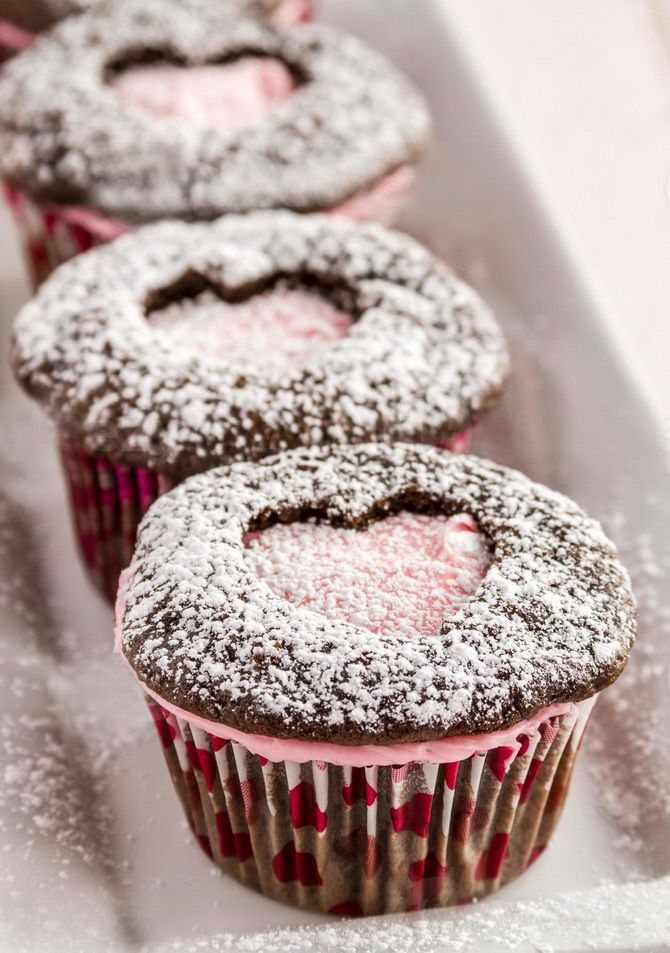 See also: how to decorate cupcakes for the New Year with your own hands.
Similar articles / You may like this