Sweets on the New Year's table are special dishes that not only have an incredible taste, but also have an original design. In addition to cake, sweets, gingerbread, you can make cupcakes for the New Year. Such delicacies will please both children and adults. We at joy-pup have collected original ideas on how to decorate cupcakes for the New Year with your own hands.
How to decorate Christmas cupcakes
This biscuit cake can have different fillings, but what attracts the most in it is decoration. Its top can be made different. You can decorate the cupcake:
oil cream;
whipped cream;
cream cheese;
protein cream;
melted chocolate;
holiday sprinkles;
mastic;
berry jelly;
fruits and berries.
The cream can be dyed any color using natural dyes. You can also combine different types of jewelry. For example, with the help of protein cream, you can make an original drawing, and then cover it with sprinkles.
Cupcakes for the New Year – a brilliant design with traditional symbols
Bright, colorful treats will look great on the table. Decorate them with traditional symbols. You can draw snowflakes, garlands, Christmas wreaths, a Christmas tree, toys and much more on them.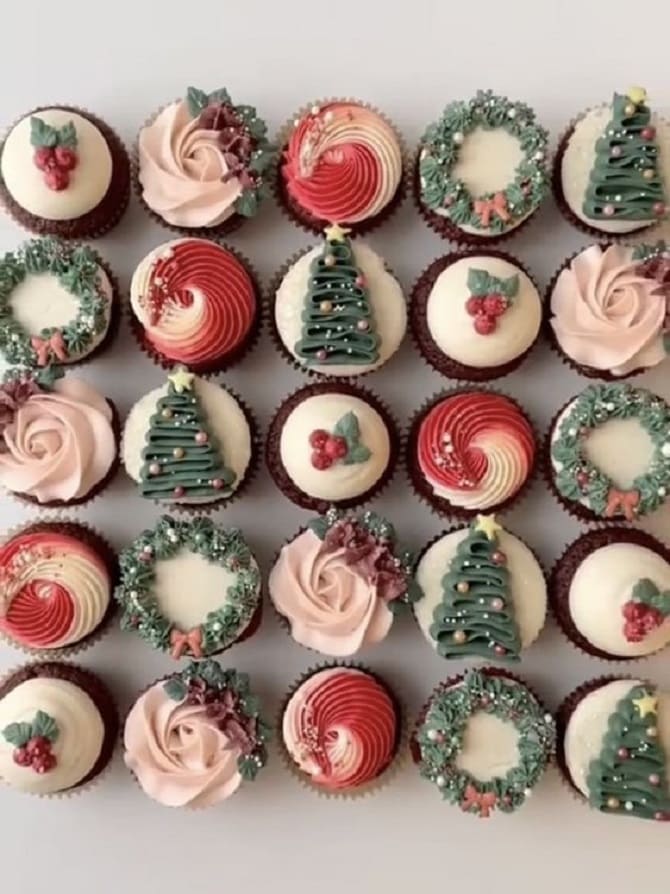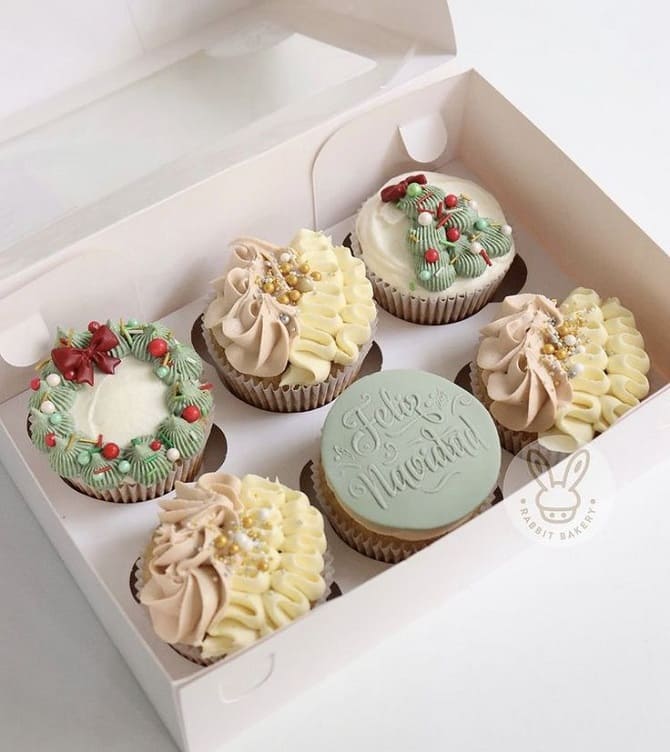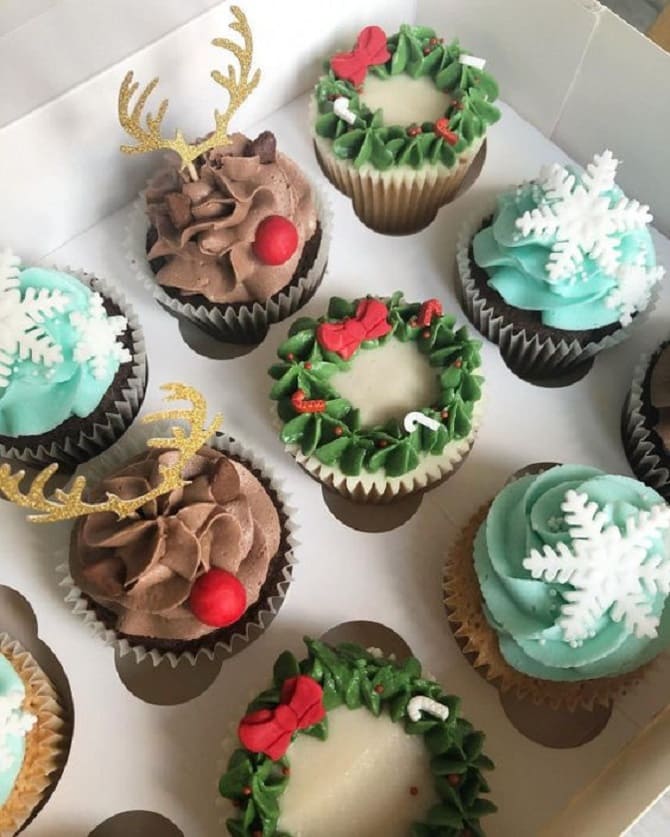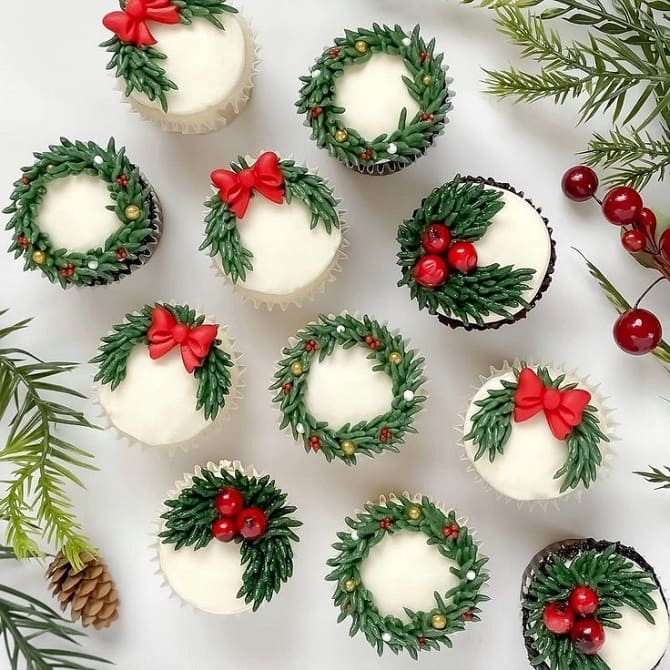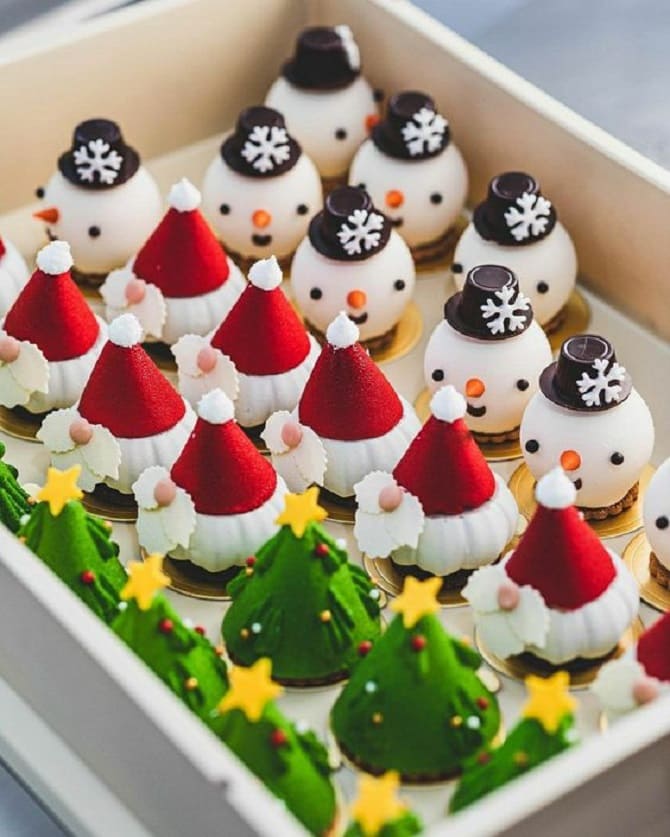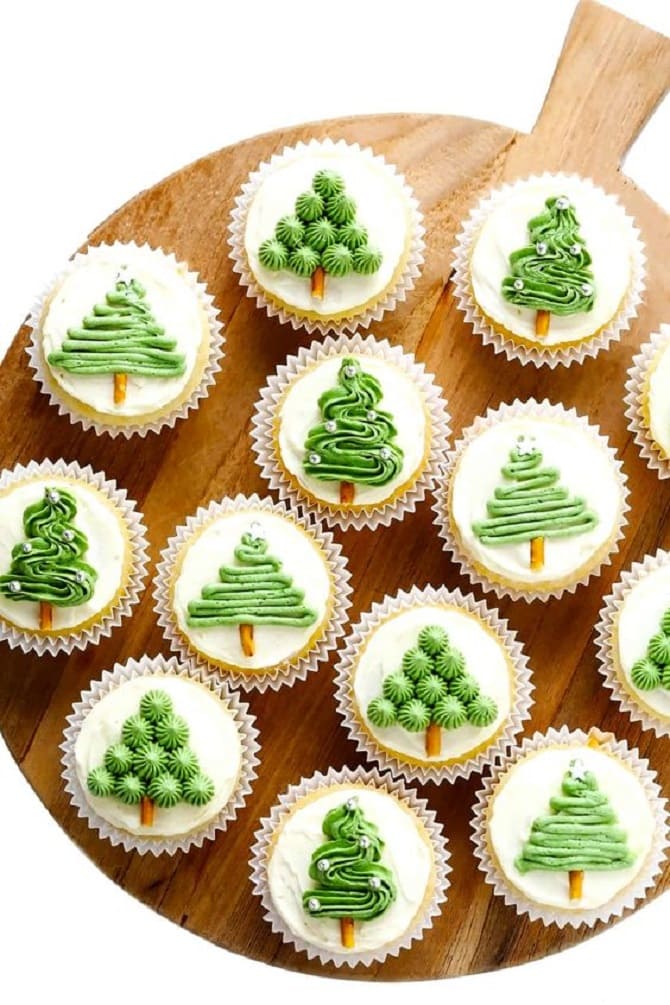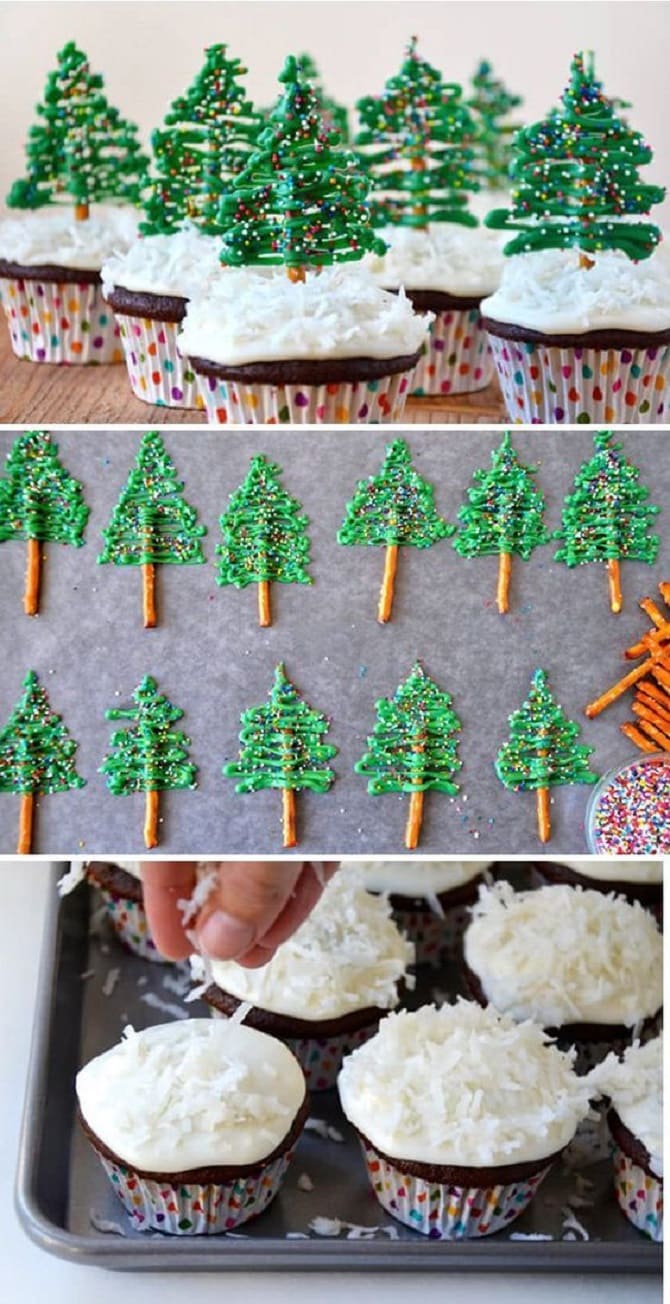 Cupcakes decorated with Christmas figures
These cupcakes are sure to lift your spirits. Using cream or mastic, form New Year's figures – a snowman, Santa Claus, Christmas trees. You can also make New Year's deer and other characters. And with the help of differently decorated cupcakes, you can create a sweet composition for the New Year.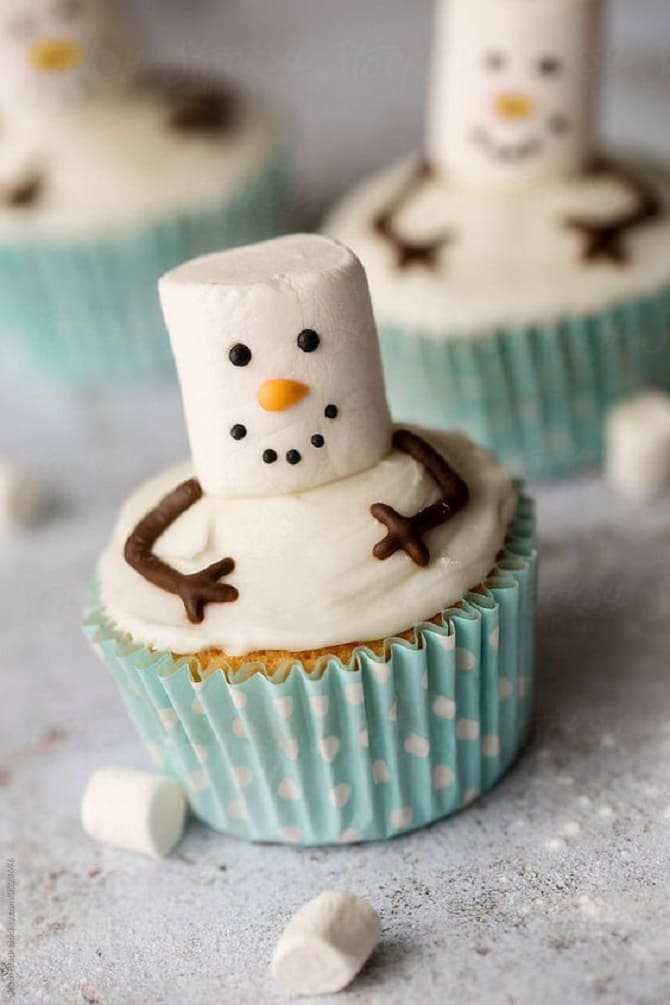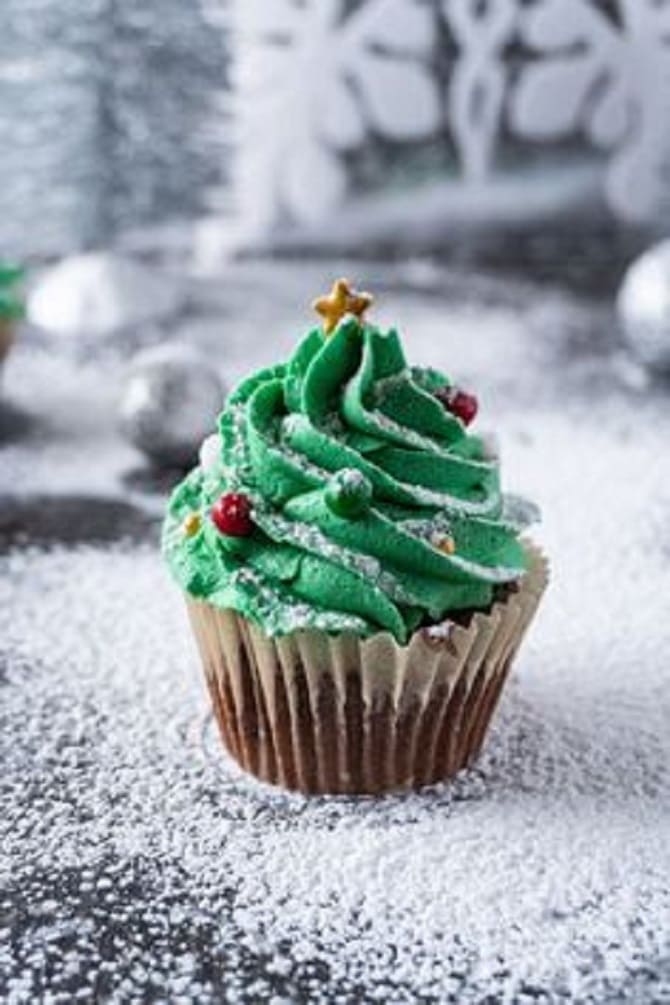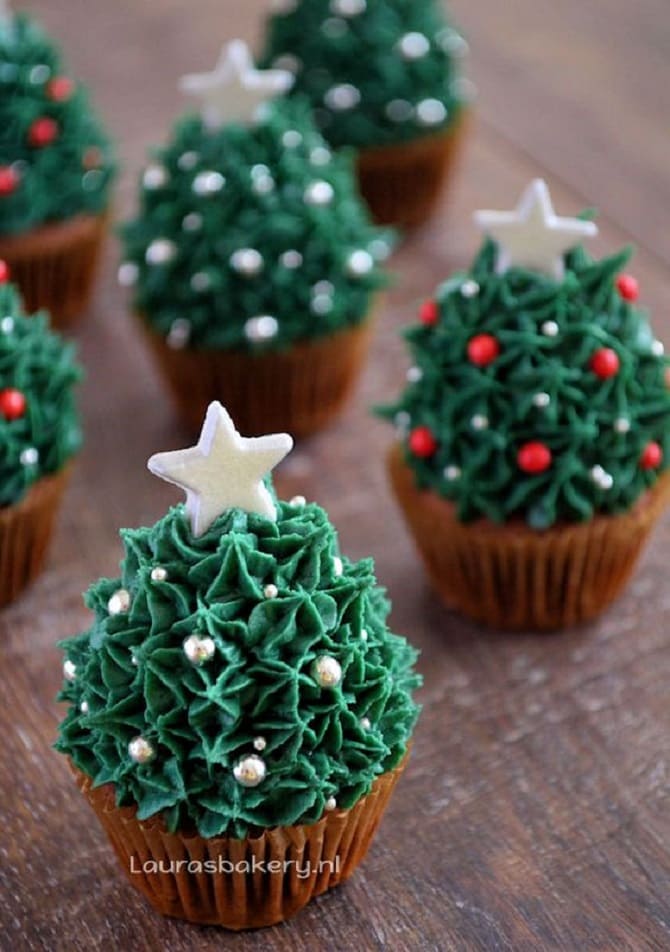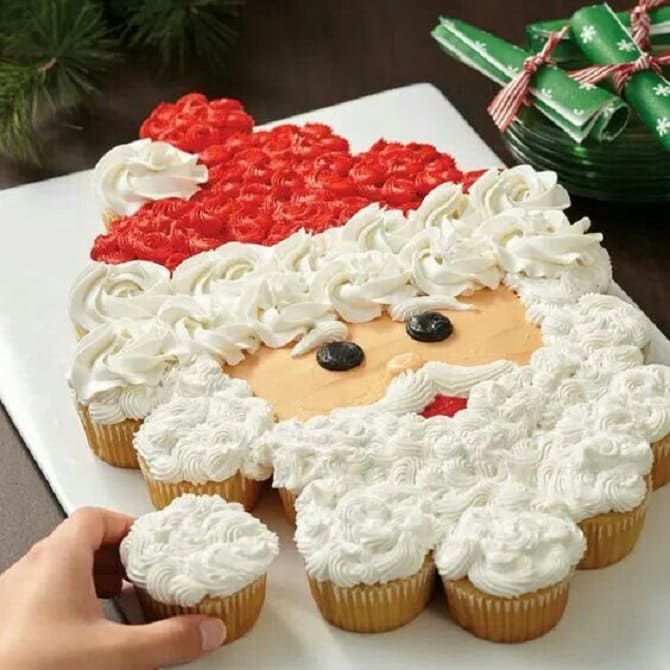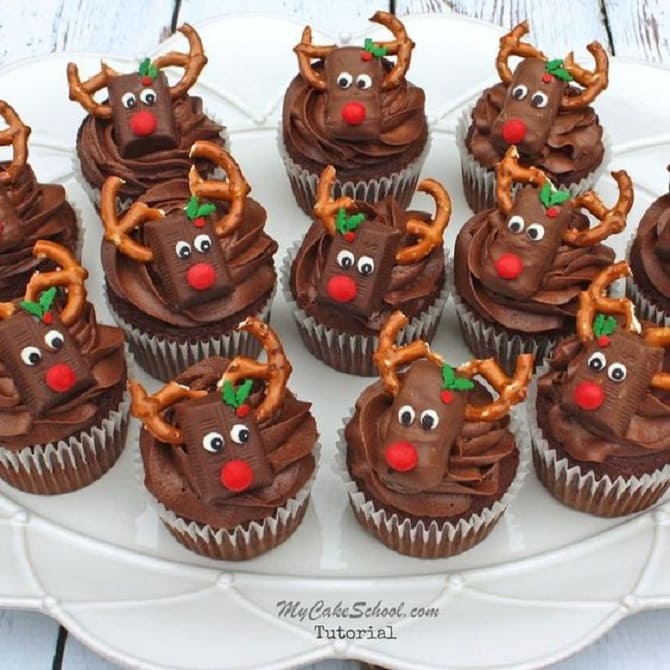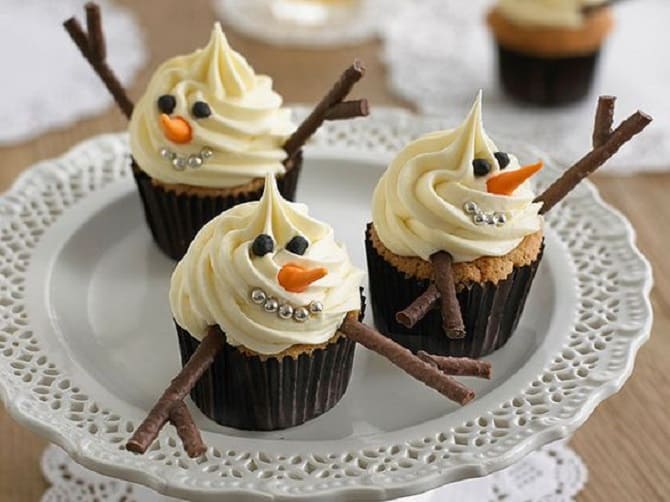 Similar articles / You may like this