Beautiful hair ornaments are stylish and original. Especially if they are handmade. Here at joy-pup we offer some ideas on how to make DIY hair ornaments.
Watch the bonus video on how to make DIY hair ornaments
Satin ribbon bow
To create this beautiful decoration, you will need satin ribbons of different colors and sizes. Tie them together to create a fluffy bow and attach a hair clip or hairpin to it. This is a great accessory that can be worn both on everyday outings and at special events.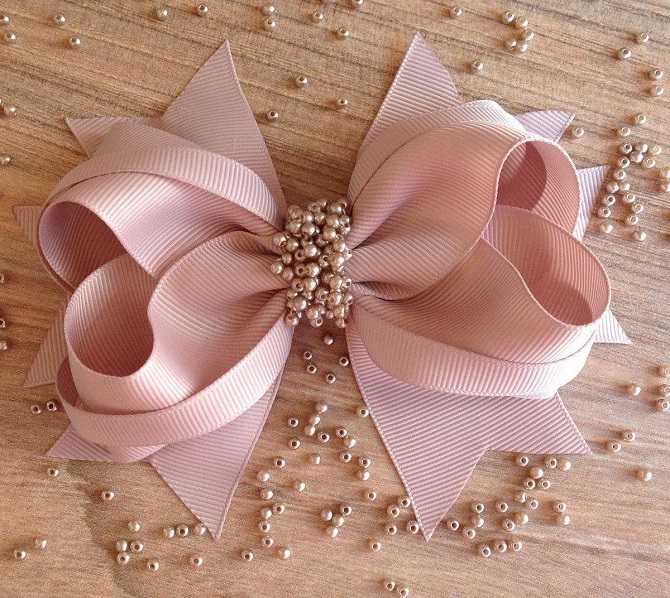 Bezel
An easy way to create an interesting hair ornament is to wrap the headband with a thin cloth or silk ribbon. Choose a bright color or print that matches your outfit and wrap it around the headband, tying it in a knot or bow. This is a quick and easy way to add style and originality to your hairstyle.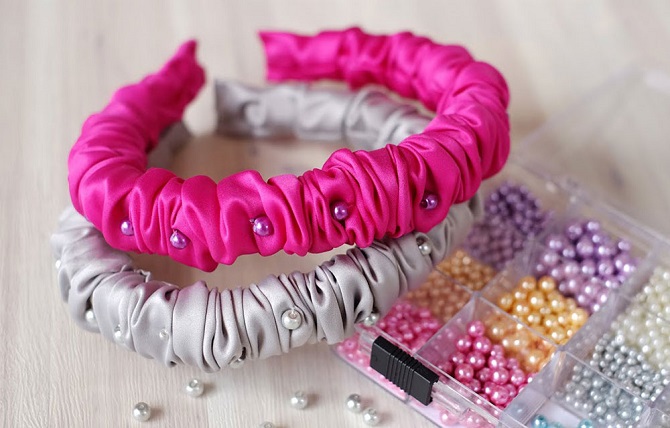 Flower garland
Making a fake flower garland is a great idea for creating a romantic and feminine hair ornament. Take small flower heads and attach them to thin ribbon or thin wire. Choose flowers of different shapes and sizes to create a unique and colorful accessory. Tie a garland around your hairdo or simply pin it to one side of your head.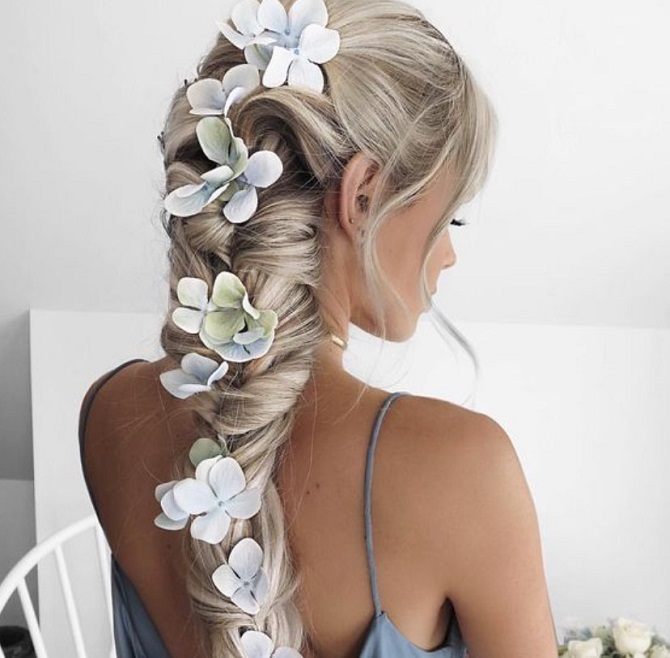 Beaded hairpins
If you have some time and skills in needlework, try creating hairpins using beads. You will need the bases for hairpins, beads and sewing thread. Arrange the beads in the desired shape or pattern on the base of the barrette and attach it using thread. Such hair ornaments will attract attention and are suitable for special occasions.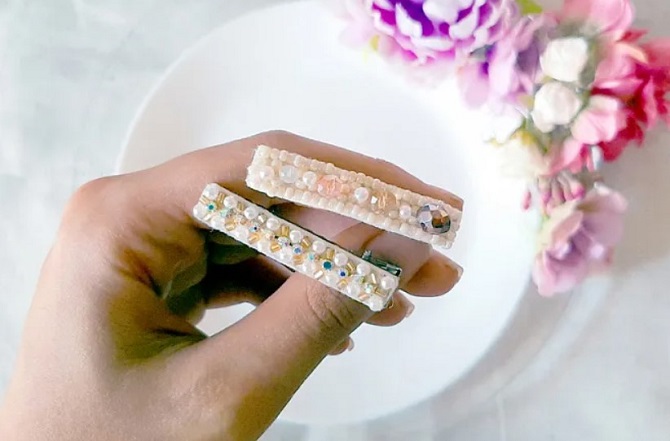 Hairpins with feathers
If you love unusual accessories, try making hair clips using feathers. You will need hair clips and beautiful feathers. Simply attach the feathers to the barrette using glue or thread. Such jewelry will add elegance and mystery to your hairstyle.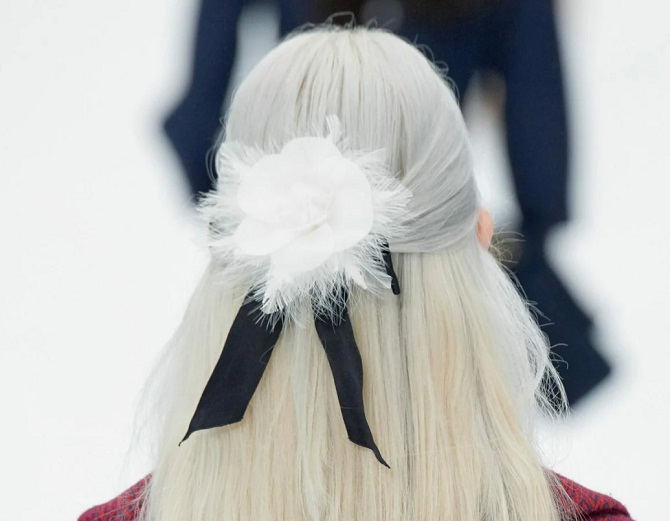 To be continued…
Similar articles / You may like this