Decorating waffles is your opportunity to be creative and inspired by your own preferences. The beautiful appearance of the dessert will add more appetizing to it. Experiment with different combinations and add your own ideas to make your sweet creative work really impressive. See Joy-pup for ideas on how to decorate Belgian waffles beautifully.
Powdered sugar
Sprinkle the waffles with powdered sugar for a more sophisticated look. You can use templates to create patterns on the surface of the waffles, or simply dust evenly with powder.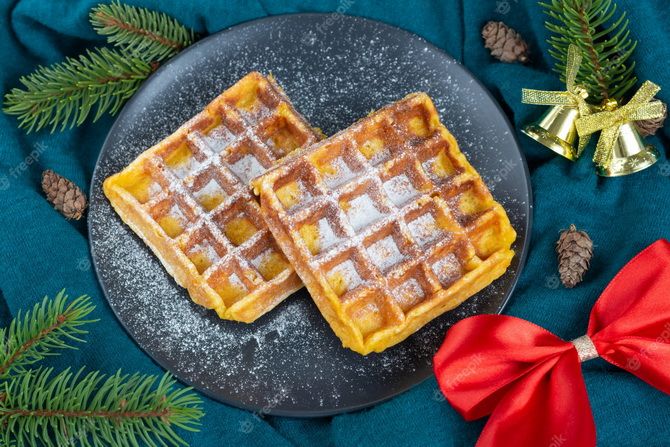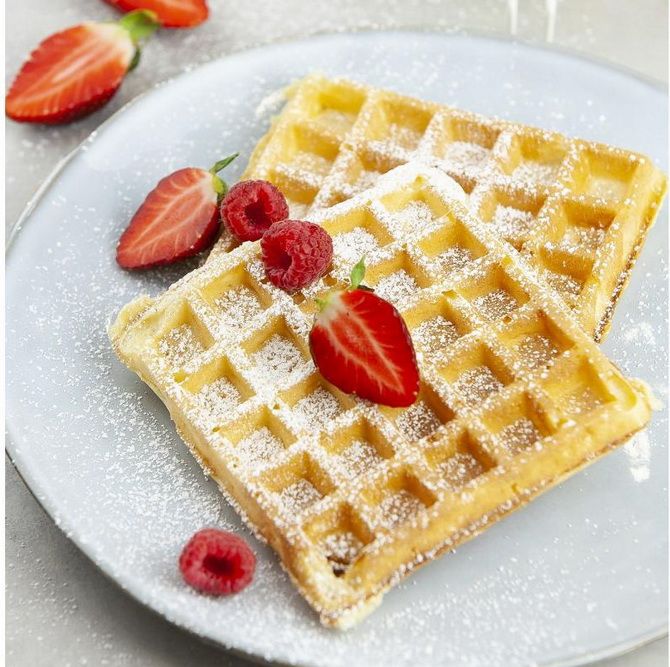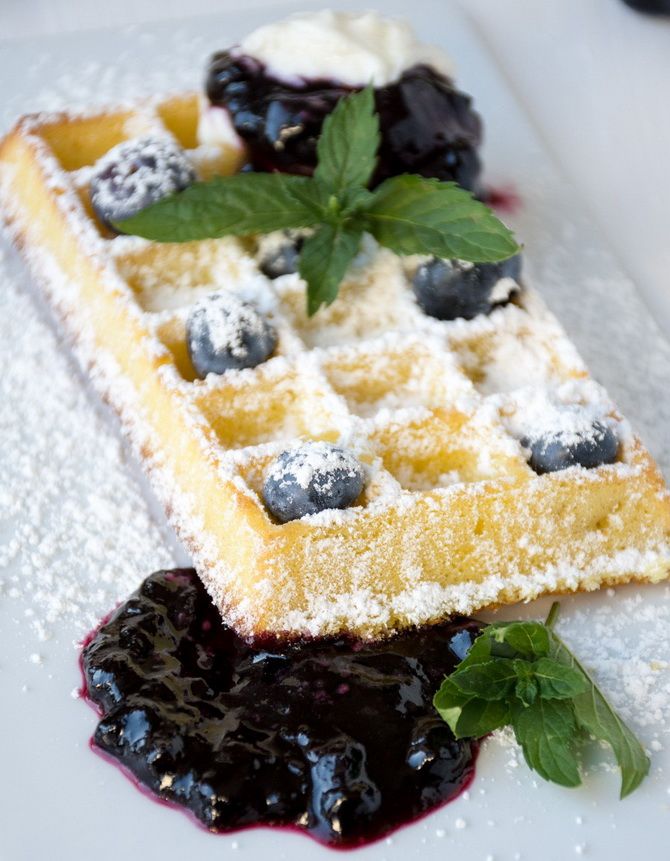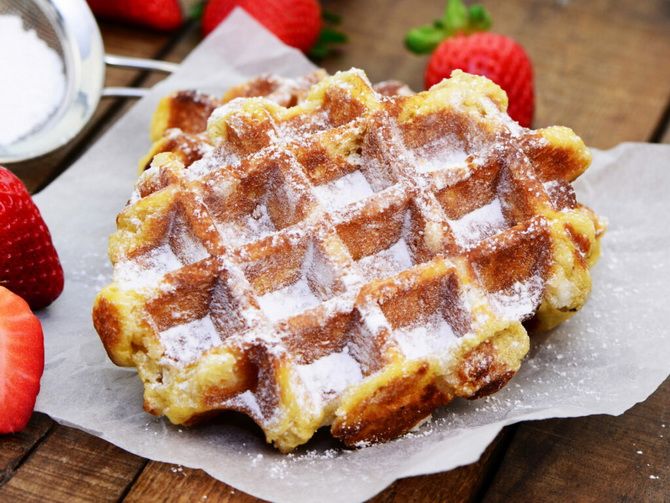 Fruits and berries
Arrange fresh fruits and berries on top of the waffles for a fresh and vibrant look. Use sliced bananas, strawberries, blueberries, raspberries, or any other fruit you like. You can arrange them in floral arrangements or simply add colorful accents.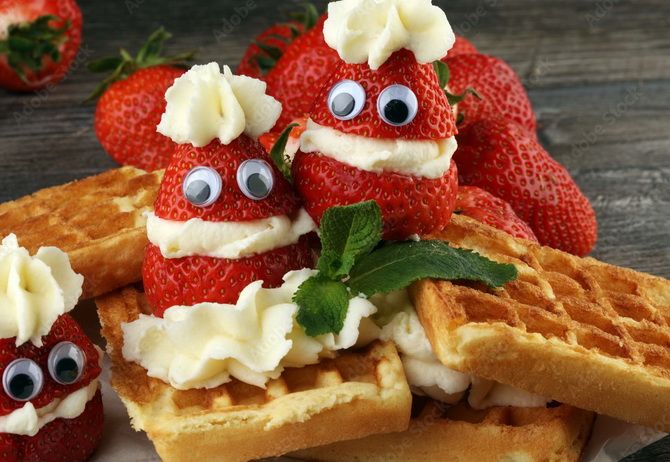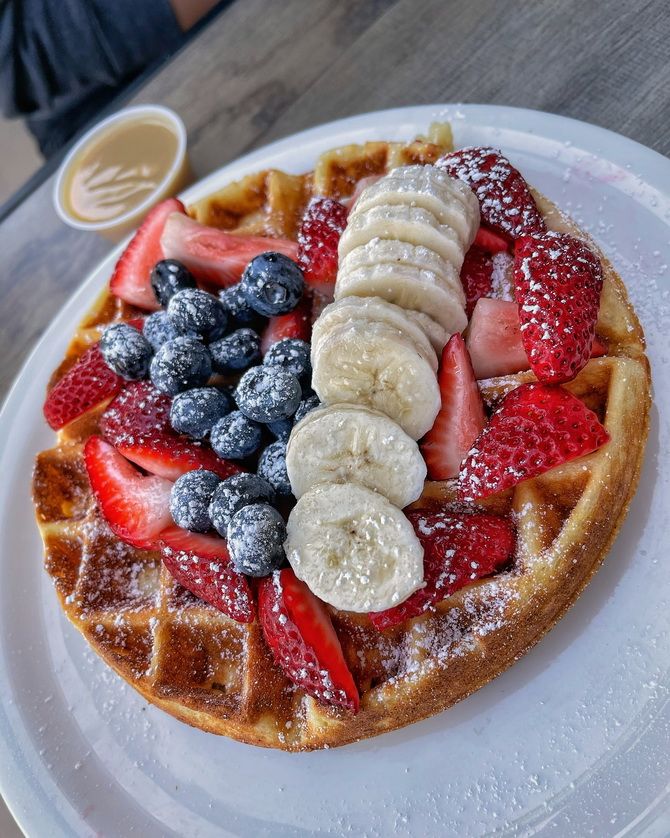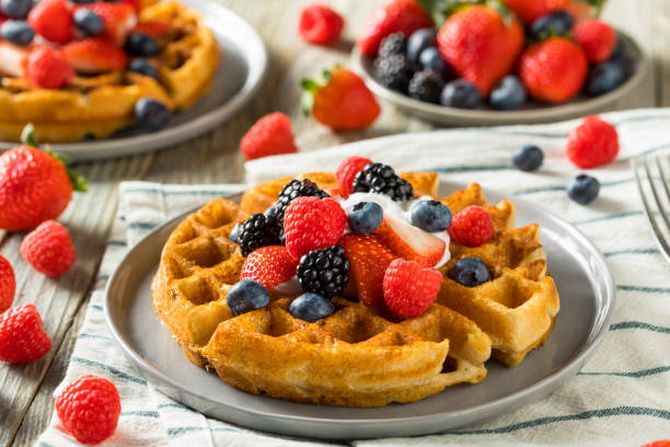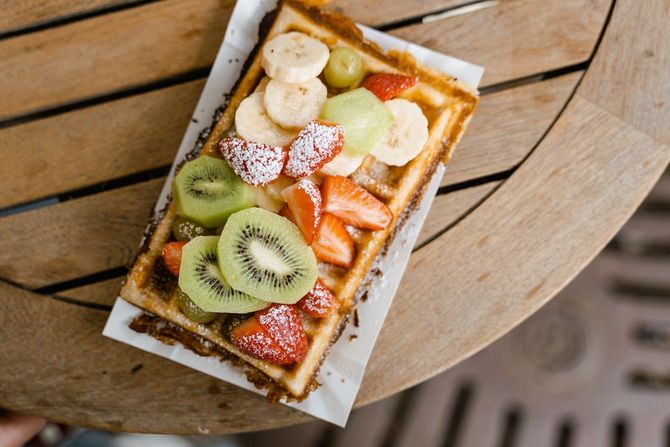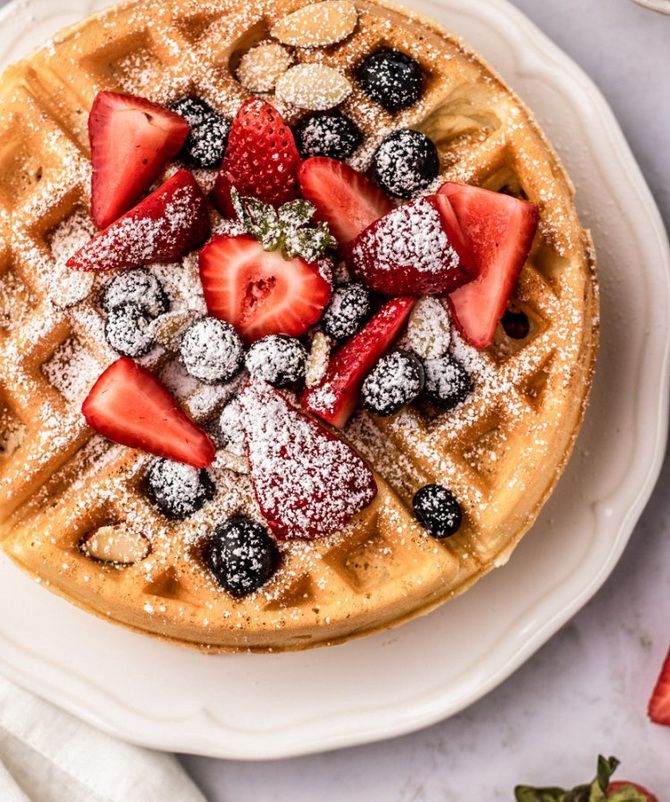 Whipped cream
Add whipped cream to the top of the waffles for a cloudy effect. You can decorate them with chocolate chips, sprinkle with cocoa, or put a small berry on top of each whipped cream.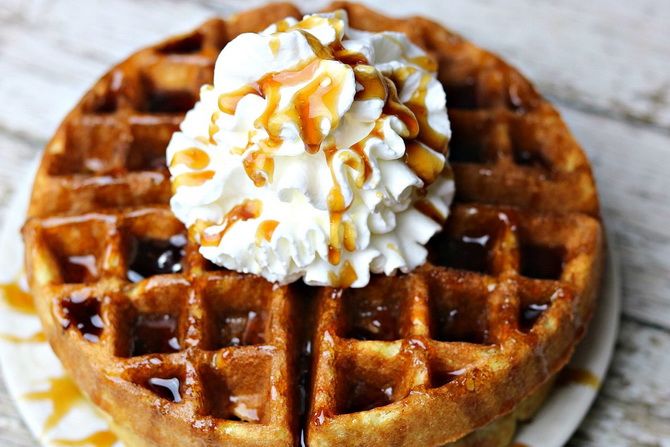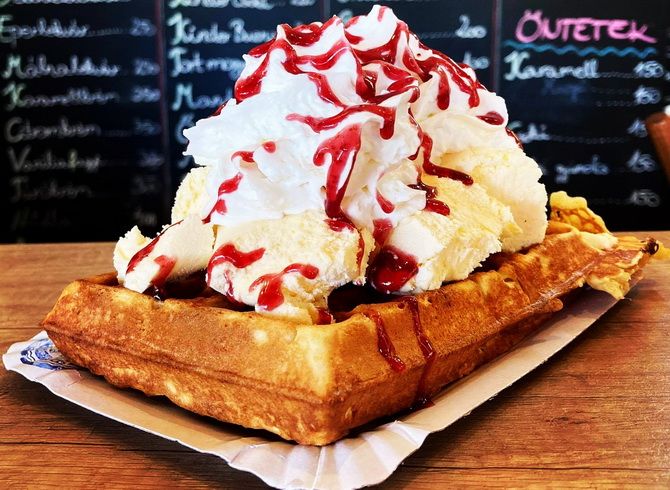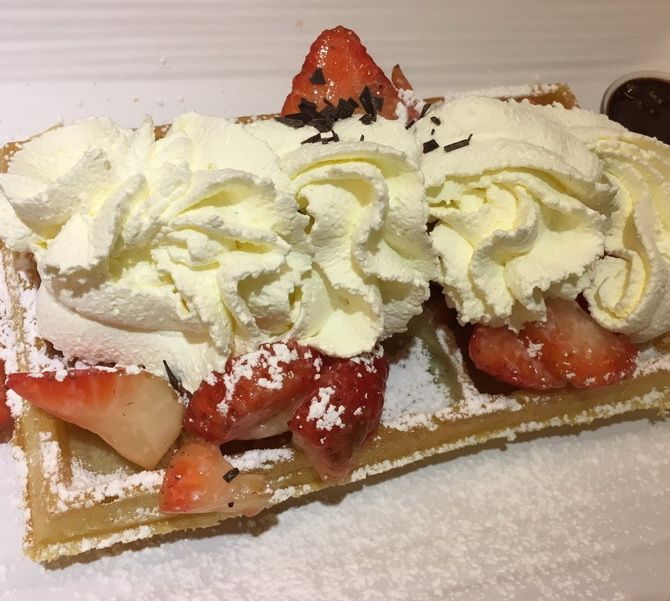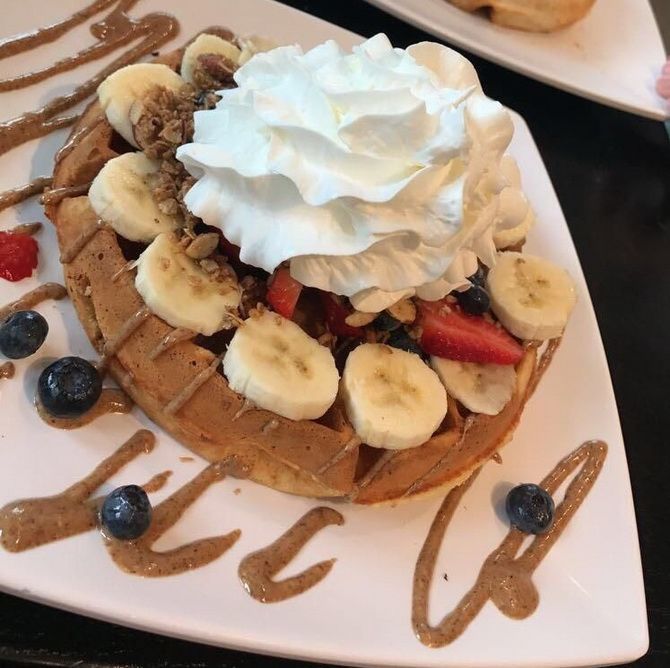 Chocolate patterns
Melt dark or white chocolate and use it to create decorations. You can draw patterns, lettering, or create chocolate ribbons that will stand upright on the waffles.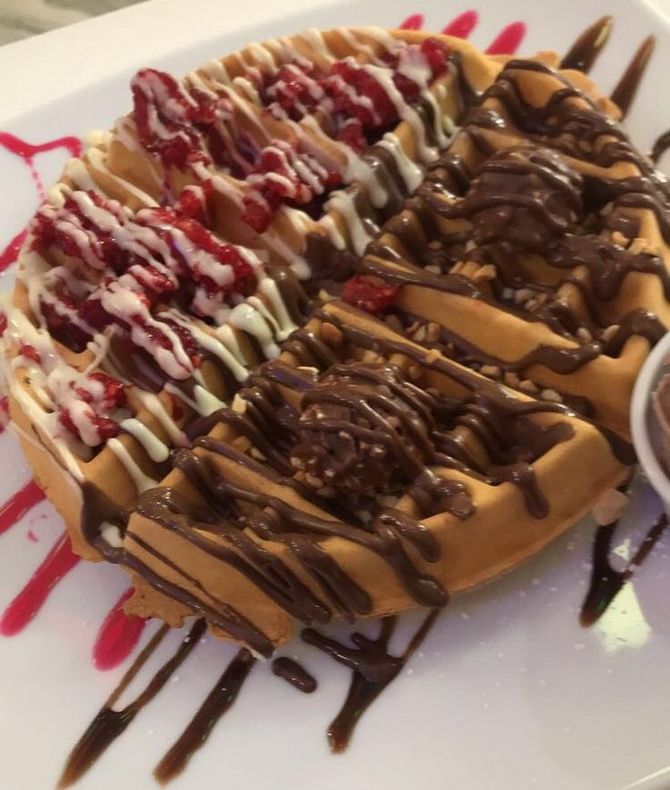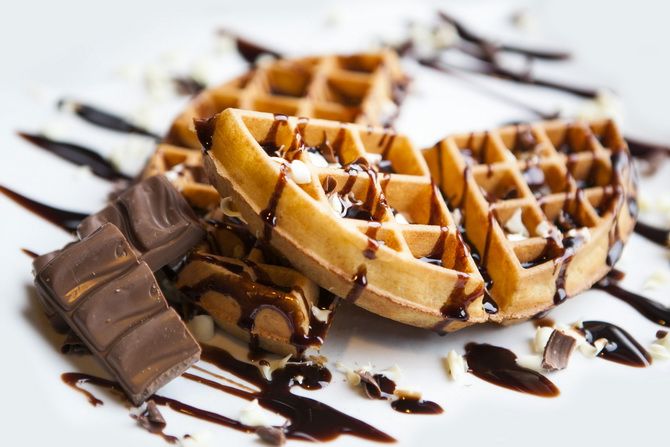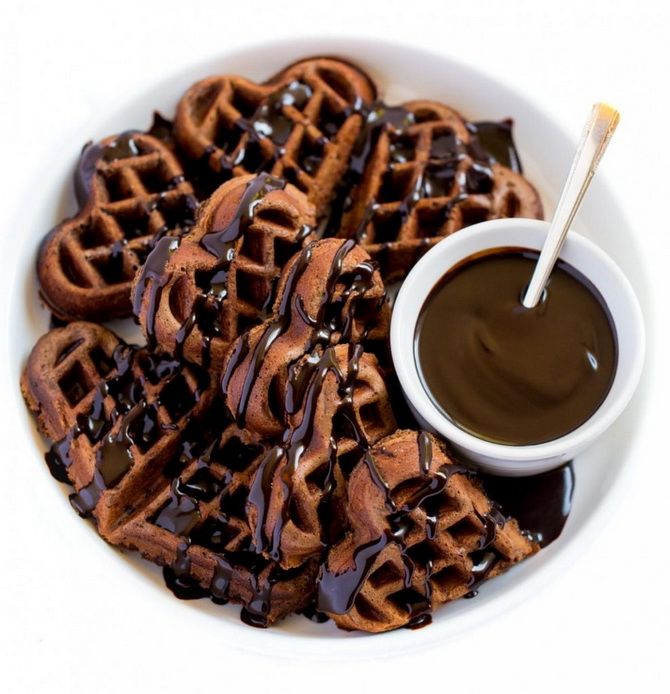 Ice cream
Place a small scoop of your favorite ice cream on top of the waffle. Then add fresh fruit, chocolate sauce, or nuts to add even more texture and flavor to the ice cream.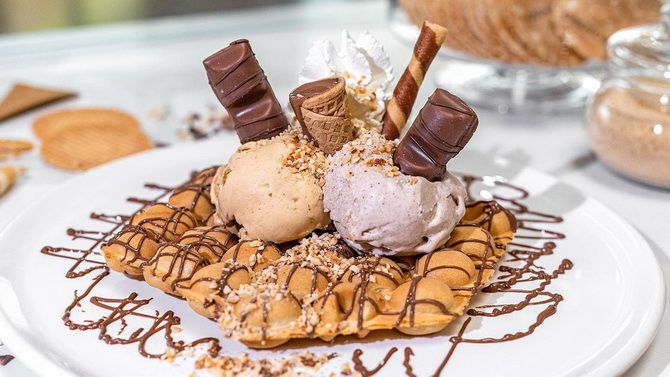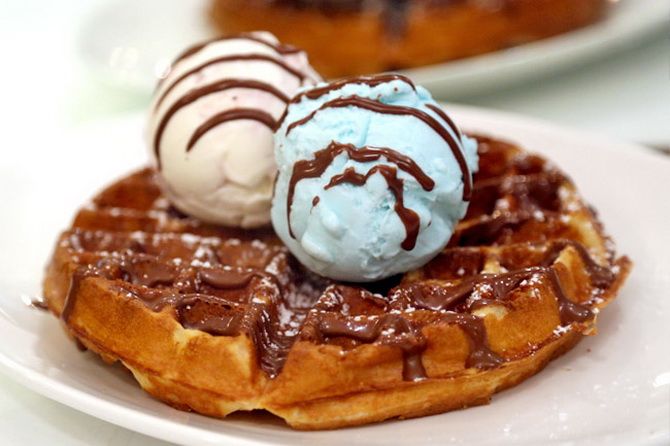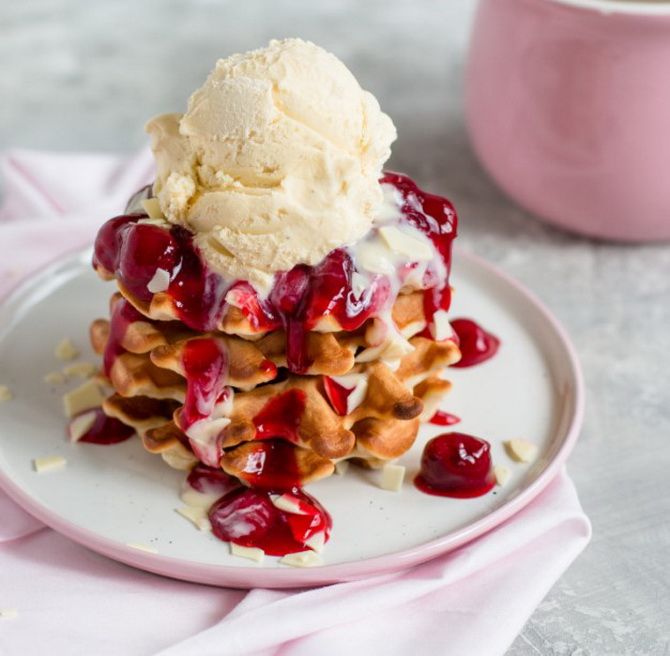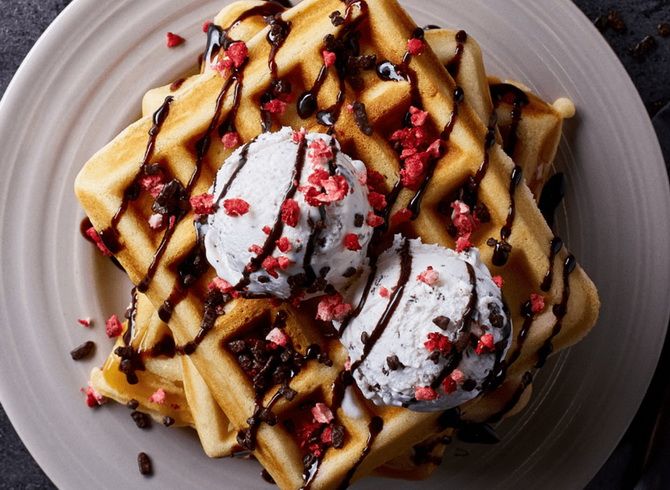 Similar articles / You may like this