Making a paper dragon for your hand is a fun and creative process. This trick became popular thanks to TikTok. Look at joy-pup for a step-by-step master class on how to make a paper dragon that you can put on your hand.
Bonus video Make a paper dragon
Paper dragon step by step
Materials:
5 sheets of A4 paper (it is better to use colored cardboard)
Scissors
Glue or double-sided tape
Pencils or markers for drawing
Step-by-step instruction:
Making the upper jaw. Take a sheet of A4, bend 2 cm on the larger side and fold the entire sheet, cut off the excess paper. Apply glue to the last piece of paper and glue it together. Fold the workpiece in half.
Let's start with the lower jaw; it should be narrower than the upper jaw. Bend 1.5 cm and do the same as with the upper jaw.
The lower jaw should be 1 cm shorter than the upper jaw. To do this, measure both parts and trim off the excess.
Color both jaws – draw the nostrils on the lower jaw and the eyes on the upper jaw and design these two parts.
Take half an A4 sheet, fold it in half and then fold it again to form a rectangle.
The next step is to make diagonal folds so that the tails fold equally on both sides. Trim these tails, leaving a small margin of about 1 cm from the edge of the fold, and remove the excess.
After this, unfold the workpiece and cut it in half. This way you will have two diamonds with tails on the sides. Cut one of the diamonds in half again, and leave the second in its original state. Trim the corners to the size of each triangle.
Glue the diamond piece to the inside of the upper and lower jaw.
Glue the triangular parts on top of the upper jaw and below the lower jaw.
Dragon assembly is complete. You can place your fingers inside so that it opens its mouth.
You can glue additional painted details – ears, teeth, horns, scales.
Ideas and options for a paper dragon on hand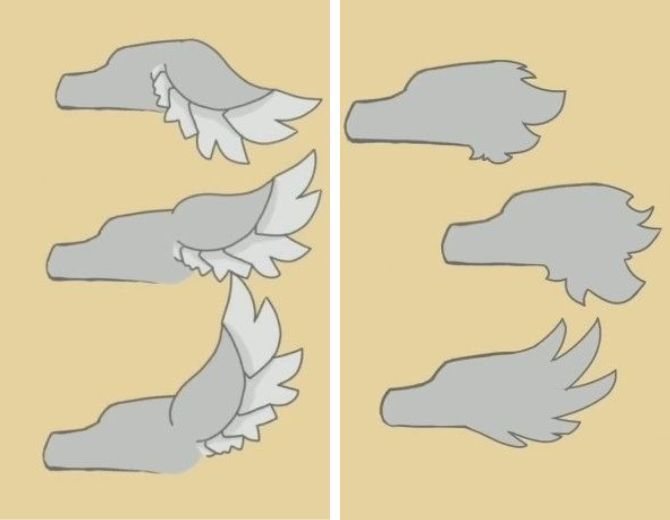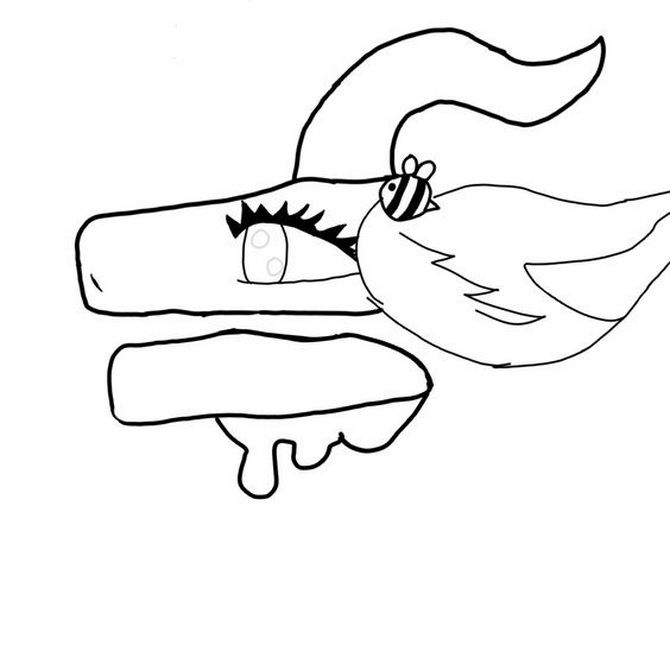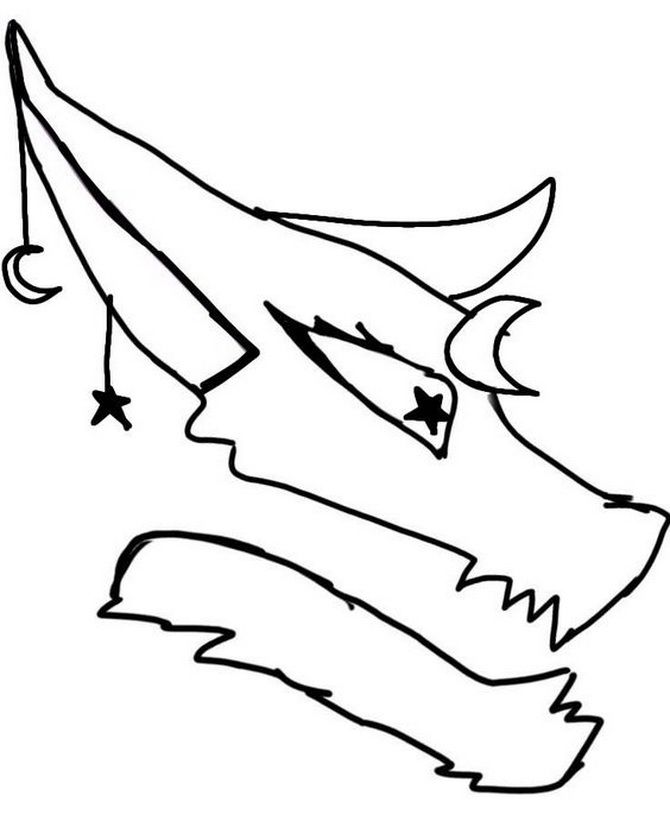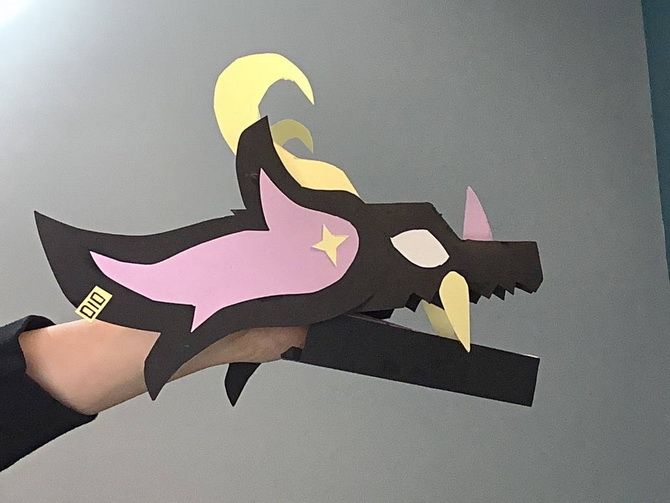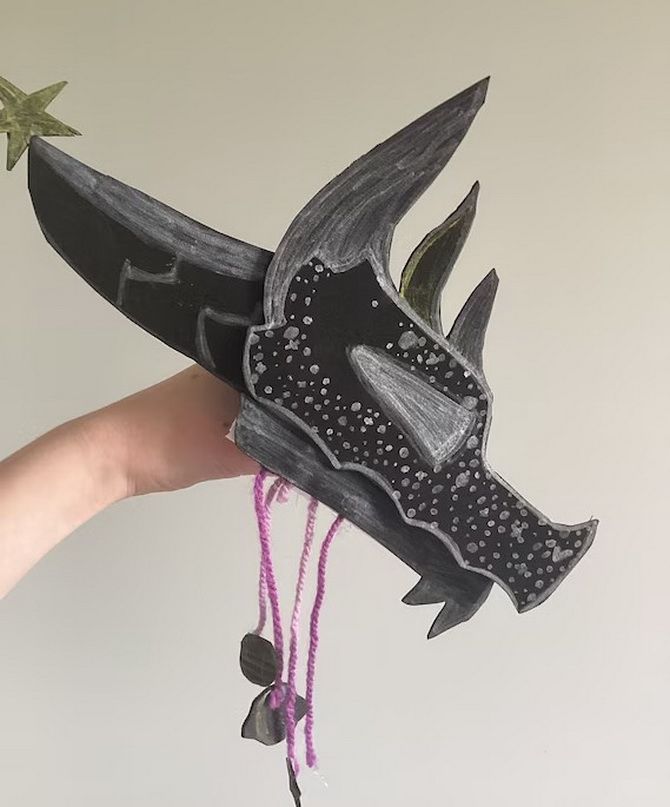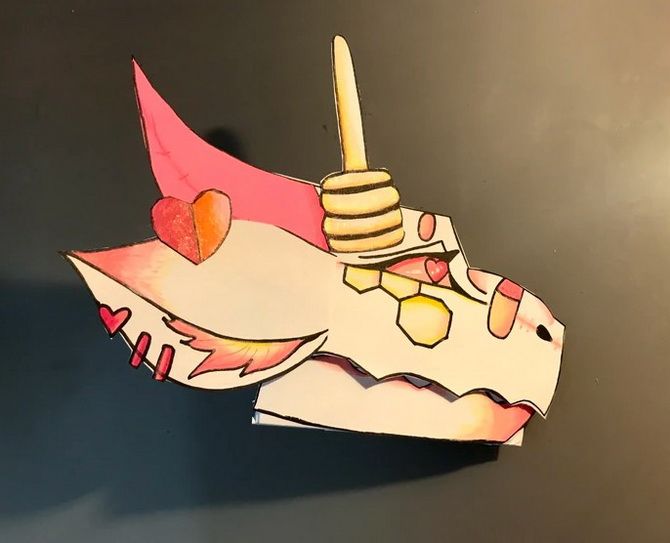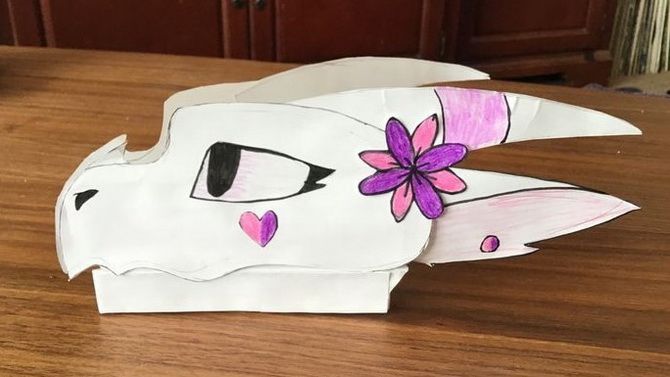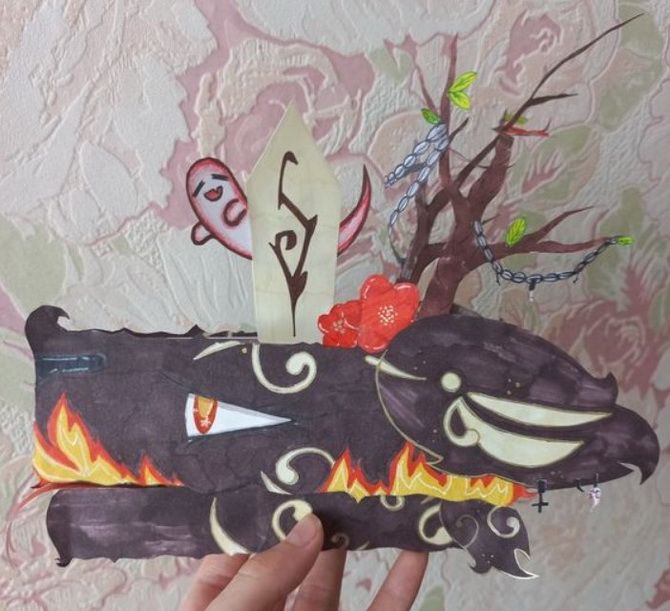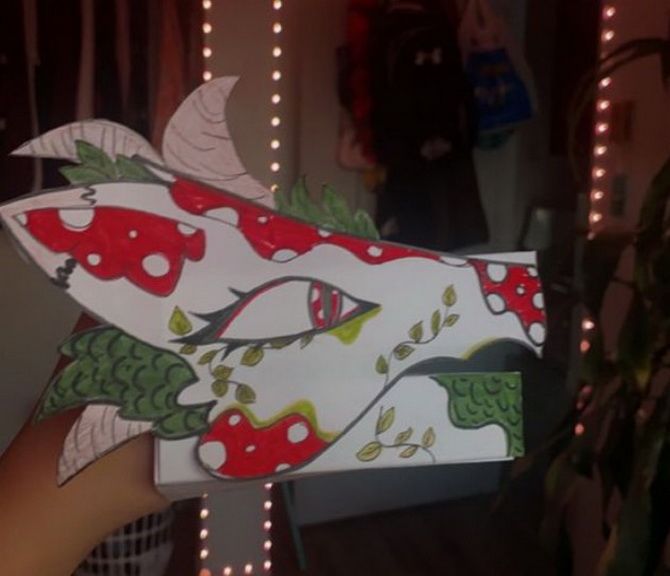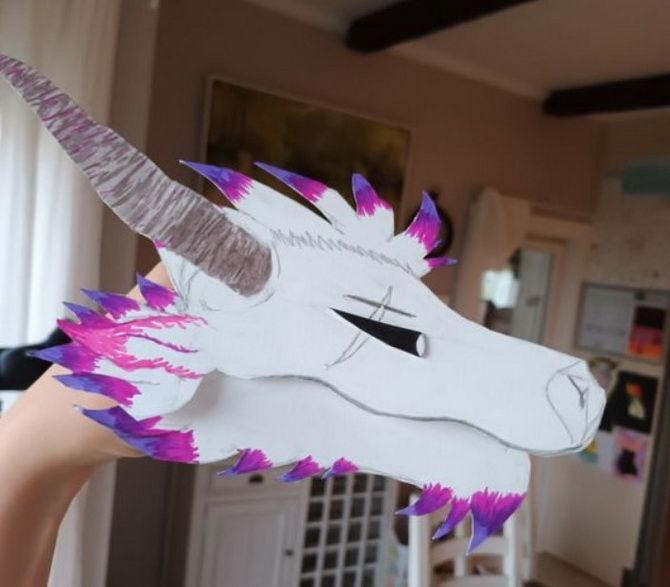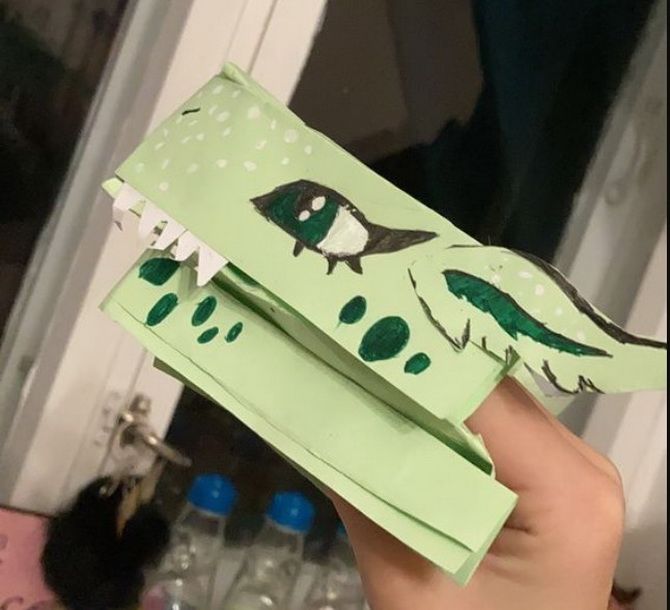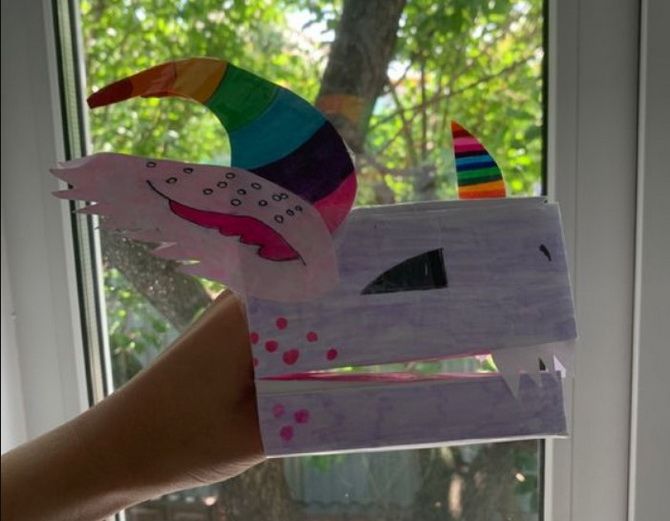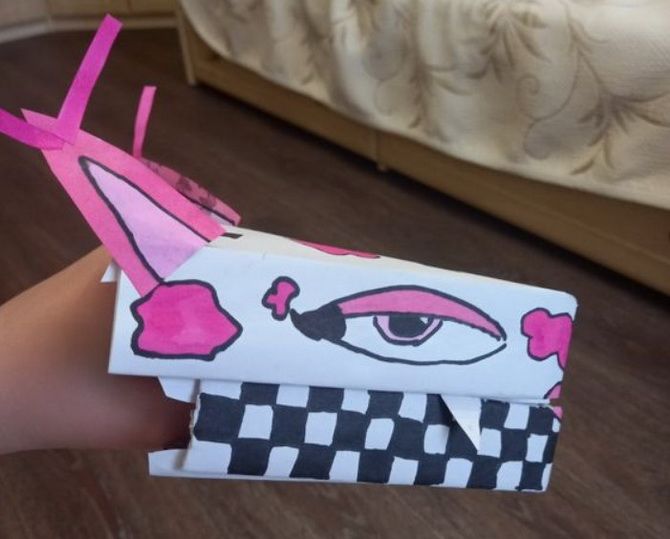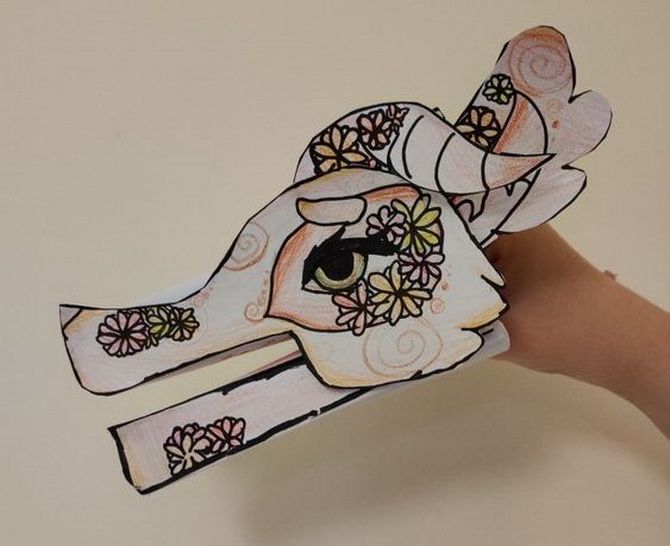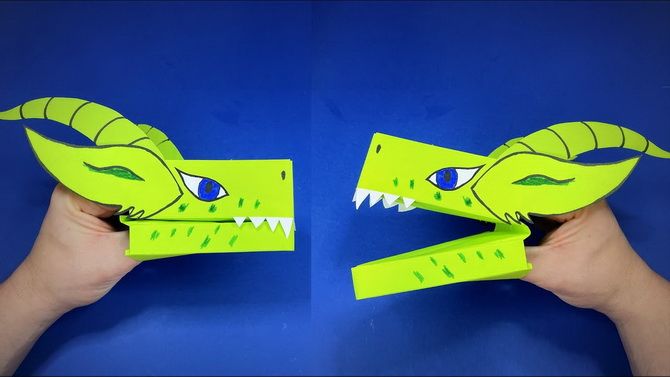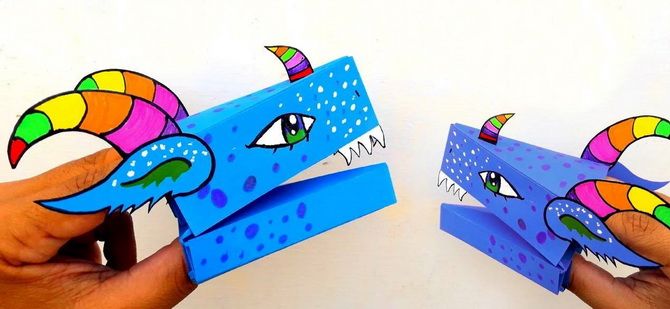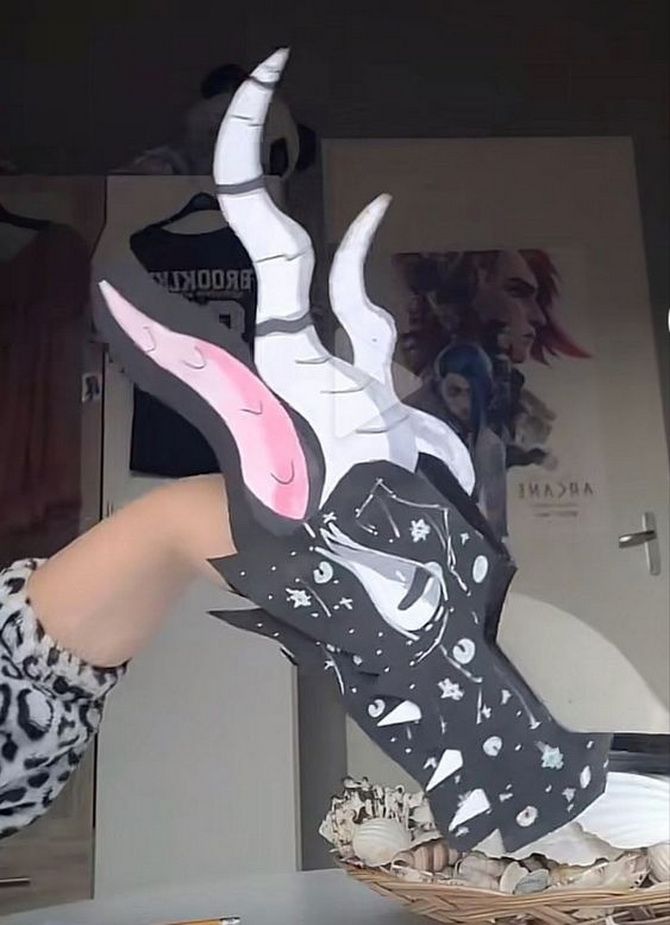 Similar articles / You may like this