Recycling is trending. People are encouraged not to throw away used things, but to turn them into useful items for the home. For example, plastic bottles can be used for these purposes. Here at joy-pup, we offer some DIY plastic bottle craft ideas.
Watch the bonus video of crafts from plastic bottles with your own hands
Garden pot
Plastic bottles can be turned into wonderful garden pots. You just need to cut off the bottom of the bottle, make some drainage holes in the bottom and fill it with soil. You can decorate these pots or decorate them. You can also make interesting flowerpots from plastic bottles.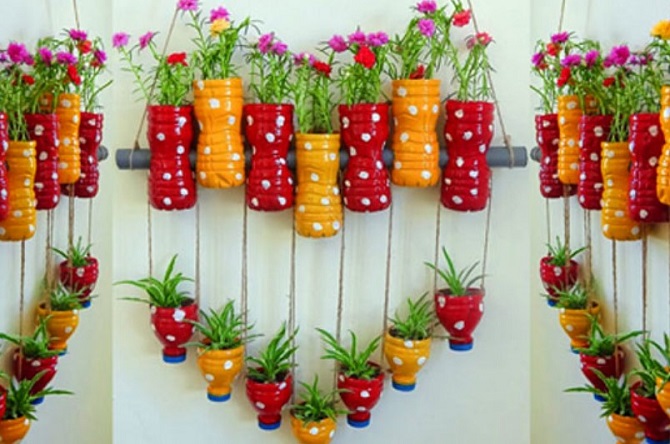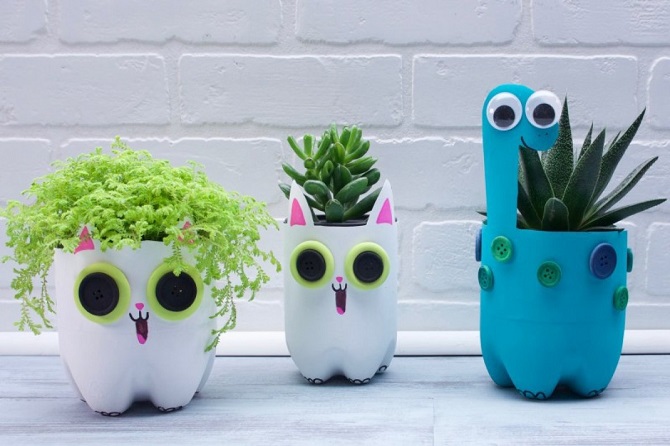 Vase
Do you want to decorate your home with beautiful products? Try to make a vase with your own hands. Take a plastic bottle and cut off the top. You can bend the edges a little, in the shape of a flower. You can also decorate the bottle, stick beads on it or tie it with a ribbon for decoration.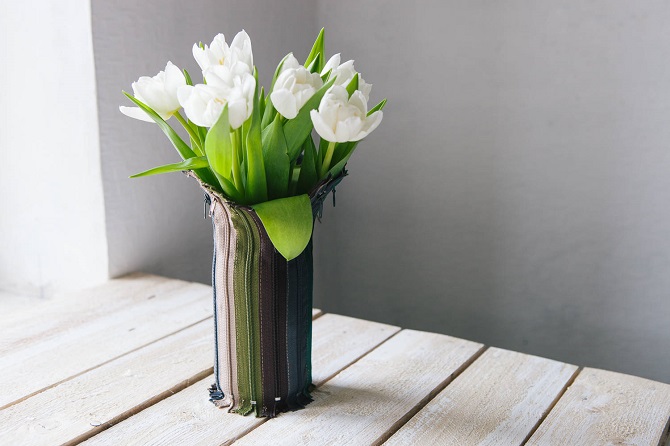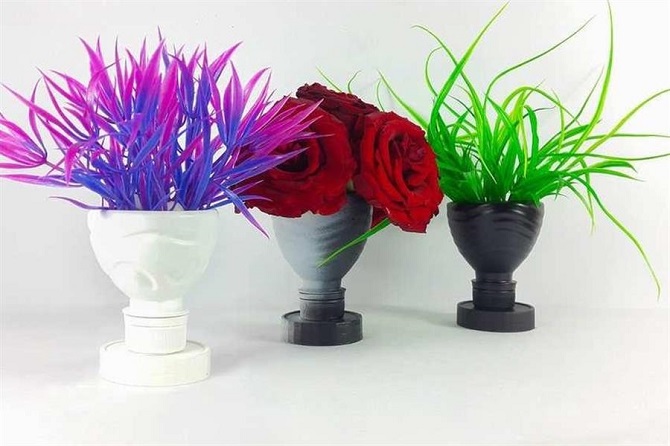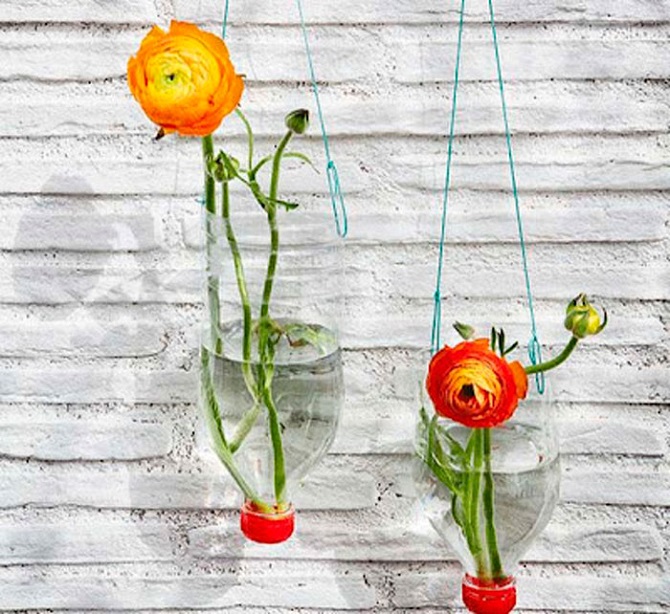 Lamp
Making unique lamps out of plastic bottles can be an interesting option for every home. Cut off the bottom of the bottle and use it as a lamp shade. Make holes around the bottle so light can get in. Then just set the light source inside the bottle.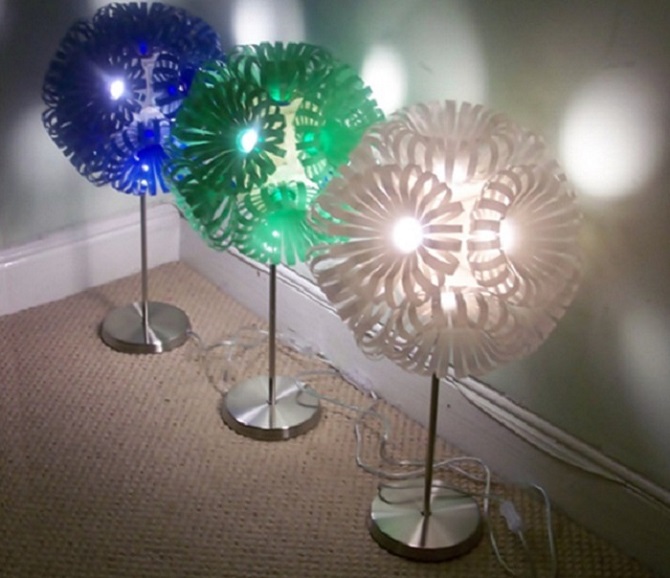 Candlestick
In this case, you will need the bottom of the bottle. Heat its edges and bend them to make the craft in the shape of a flower. Place a candle in the middle. You will be amazed by the beauty and unusual look of your craft.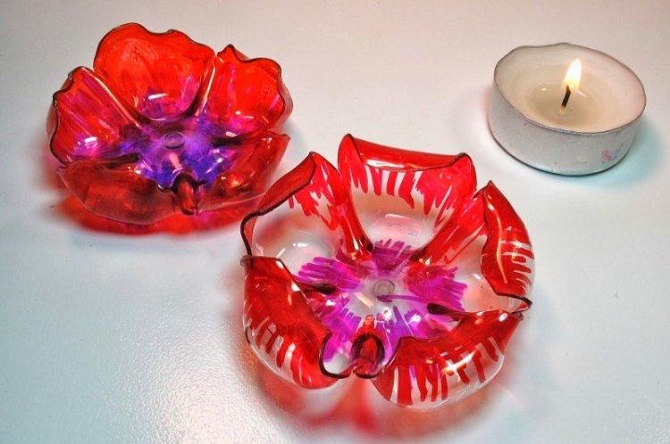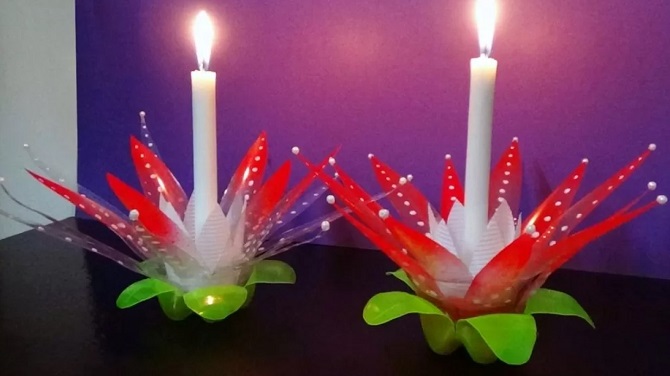 Crafts for the kitchen
Plastic bottles can be great options for creating containers for cereals, spices and other products. Cut off the bottoms of the bottles. One of them you will use as a cover. Use a glue gun to decorate the "lid" and put it on the "bottom".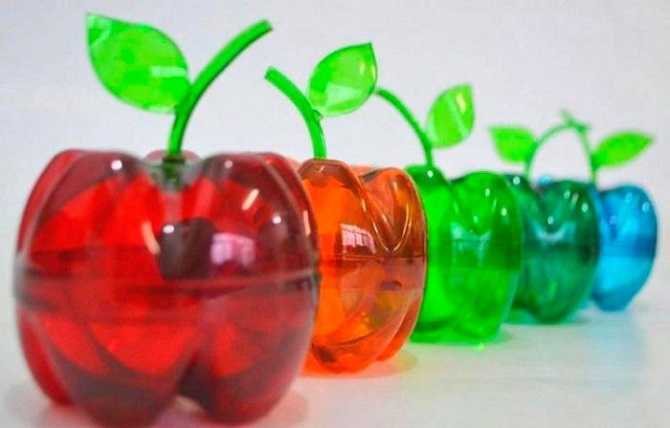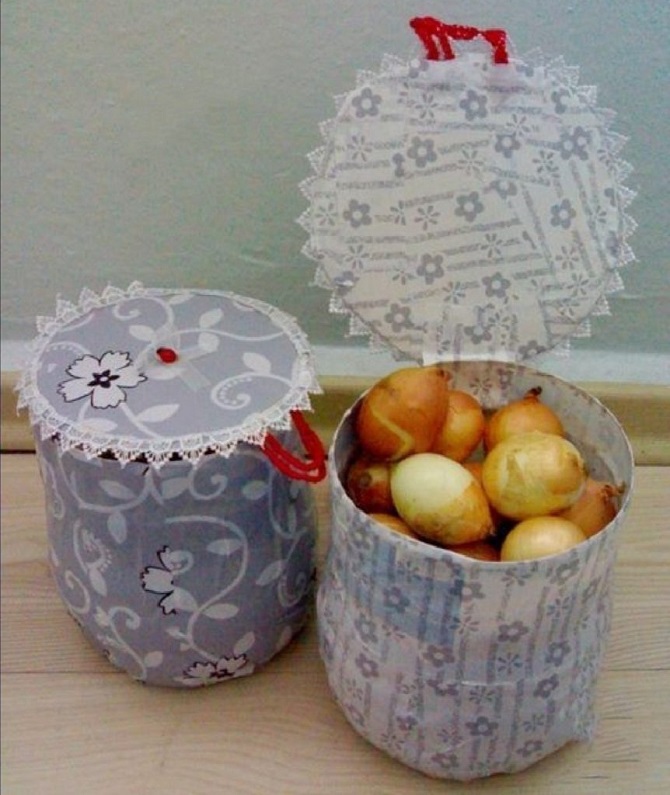 To be continued…
Similar articles / You may like this