Summer is round the corner, but there are people that have already started their summer at the warm sea-shore or under the palm trees at the ocean. Anyway, it's time to get ready for the beach season and try on modern swimsuits 2021. Celebrities already demonstrate bright beachwear at the world's best resorts. Joy-pup decided to keep pace with fashion trends and collected photos of the best swimming suits of the summer season 2021. Get ready to see a lot of splendid models!
Animal print
Animal print is one of the main trends presented at the Miami Swim Week SS2021 show. Leopard patterns on a swimsuit are worn by Jennifer Lopez and Emily Ratakovsky. By the way, retro swimwear with animal print look great on women with ample curves.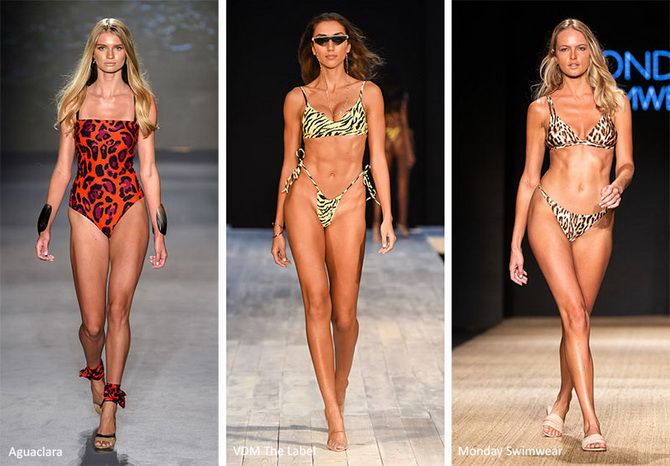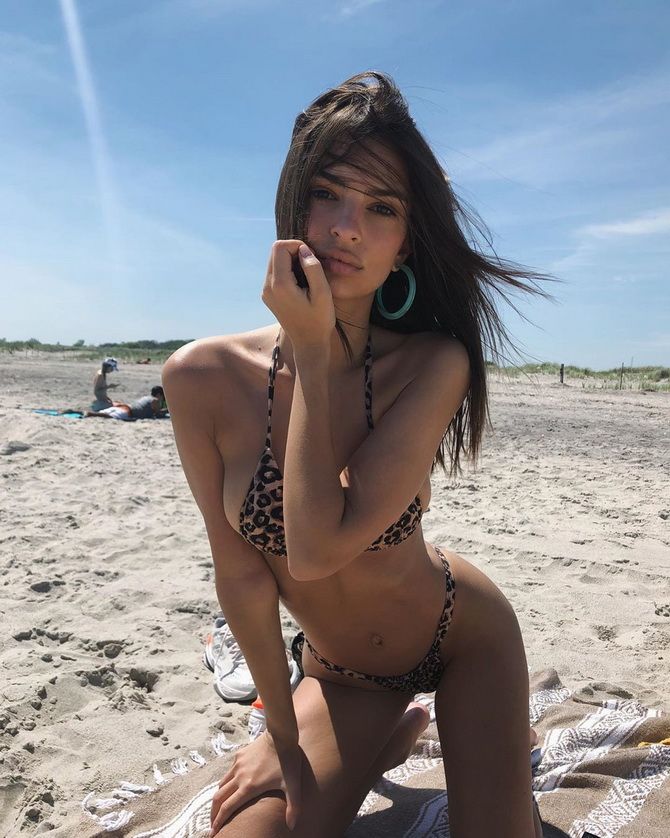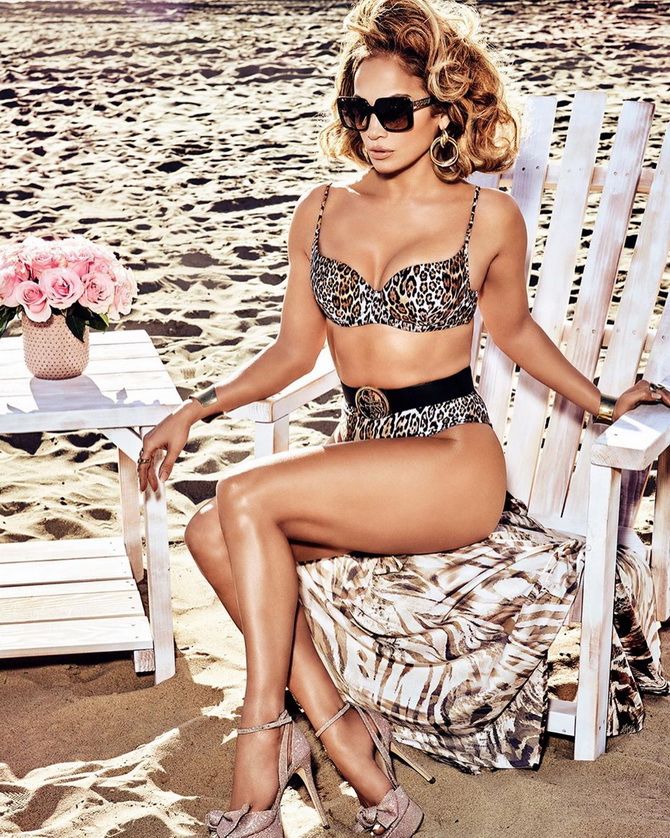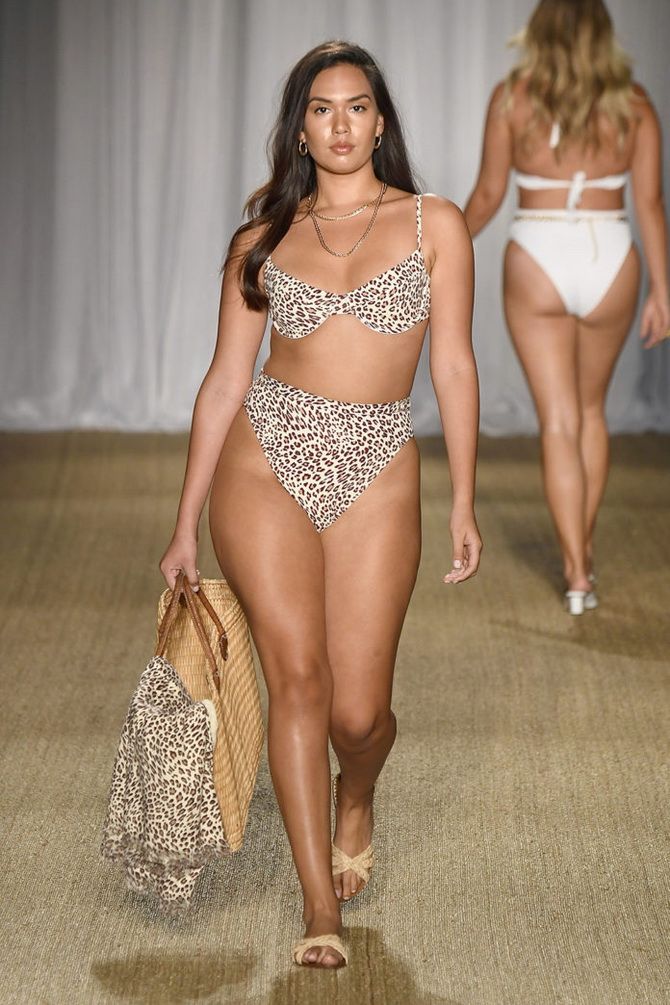 Sunny orange
All shades of orange and yellow – such bright colors will prevail on bathing suits in the summer of 2021. Bikinis, swimwear with shorts and one-piece models – there will be a complete "orange mood" on the beaches.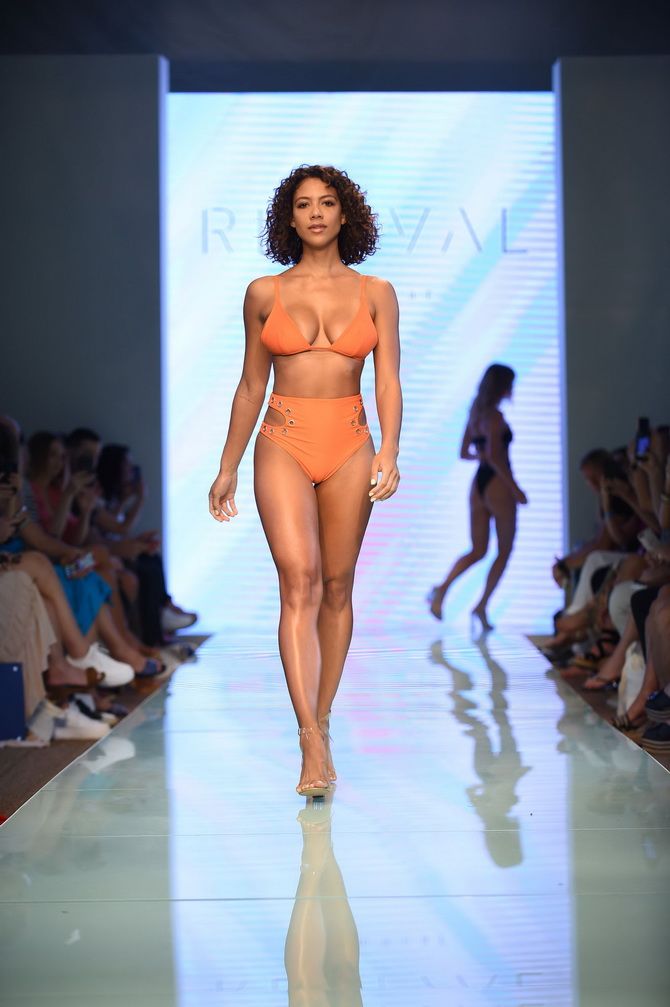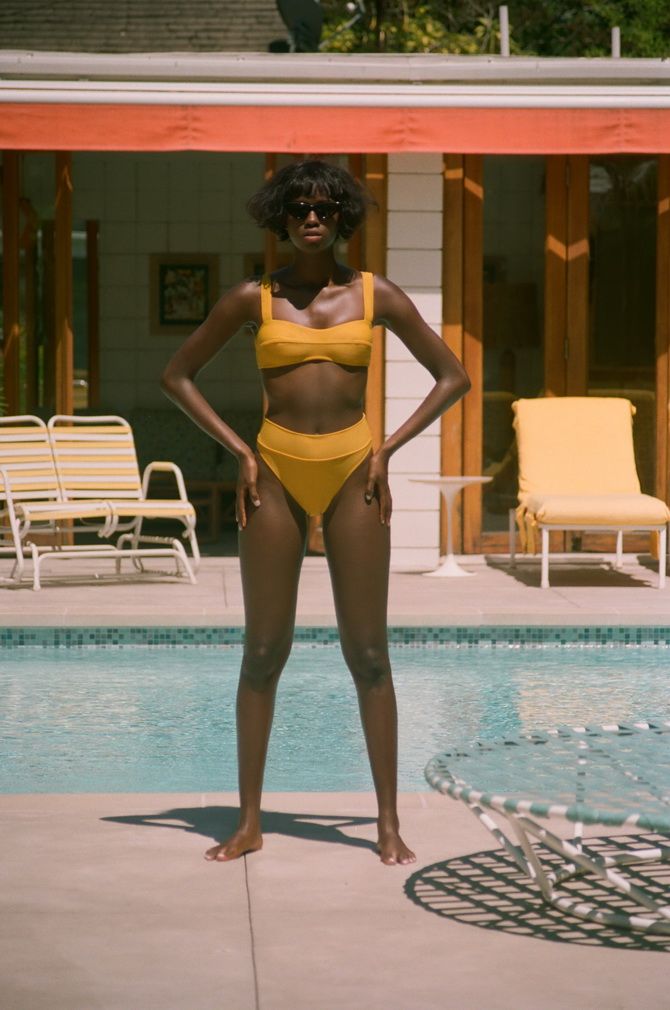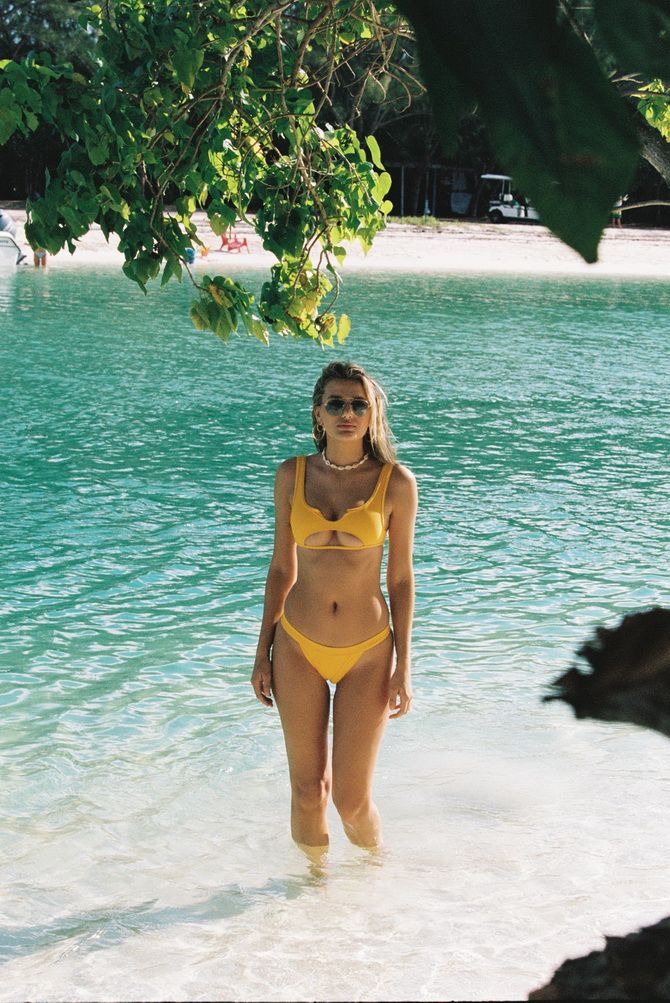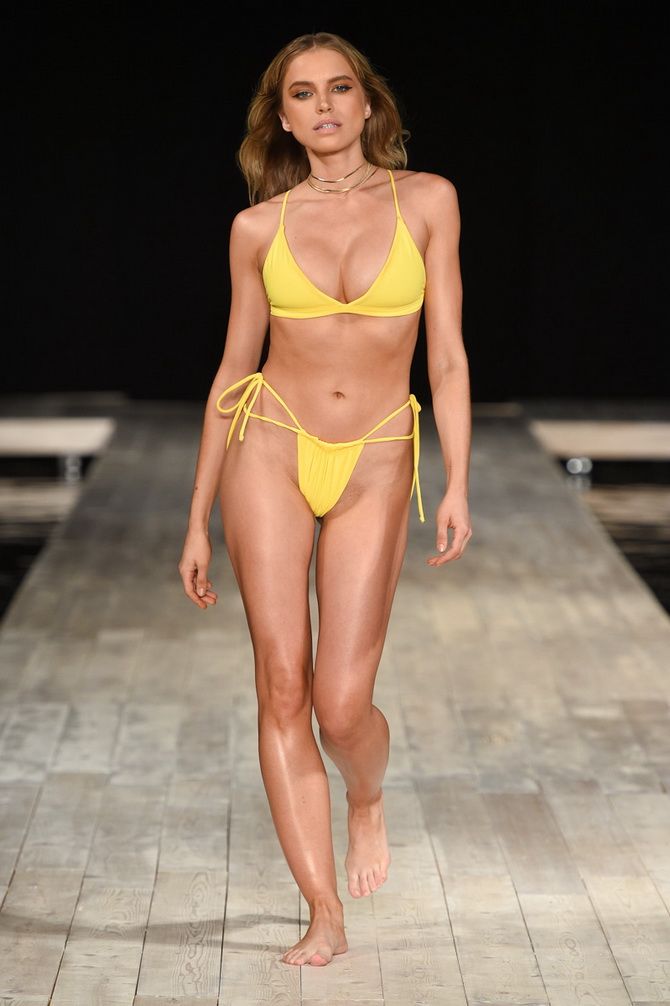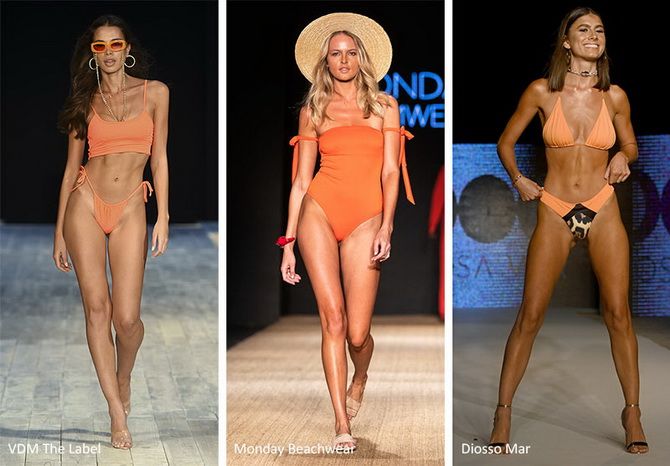 Shiny metallic
We have been observing gold and silver for several seasons on fashionable shoes, clothes, and bags. This luxurious trend has also spread to swimwear 2021. If you want to shine on the beach, just buy the right suit.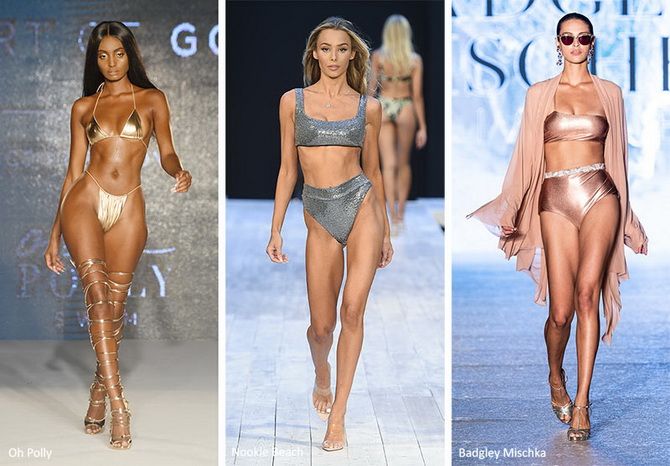 Black color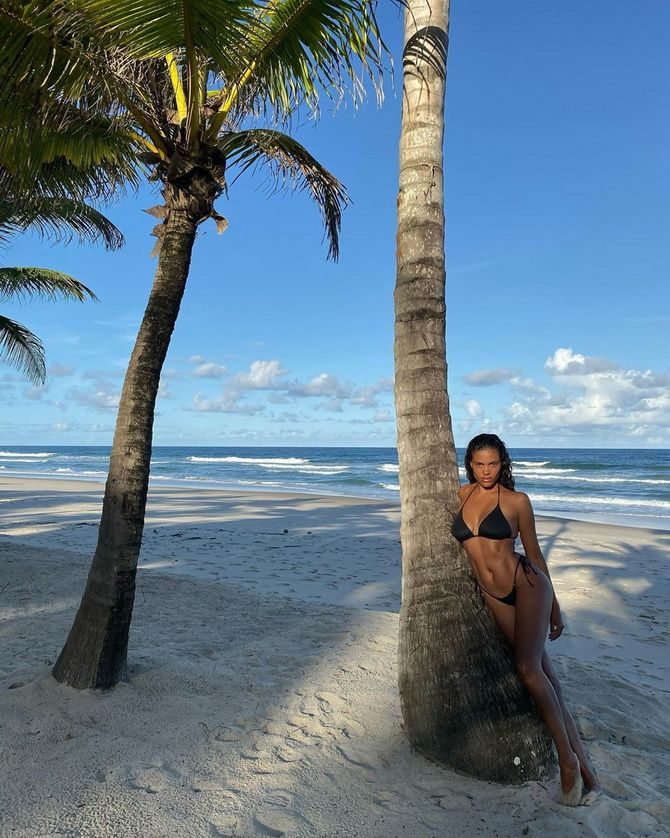 The Italian model Tina Kunakey has posted her photos in a black bathing suit on Instagram and seems to have provoked a new wave of love for this color. However, the demand for black swimwear has always been high and in the summer of 2021 we will see a variety of dark bikinis.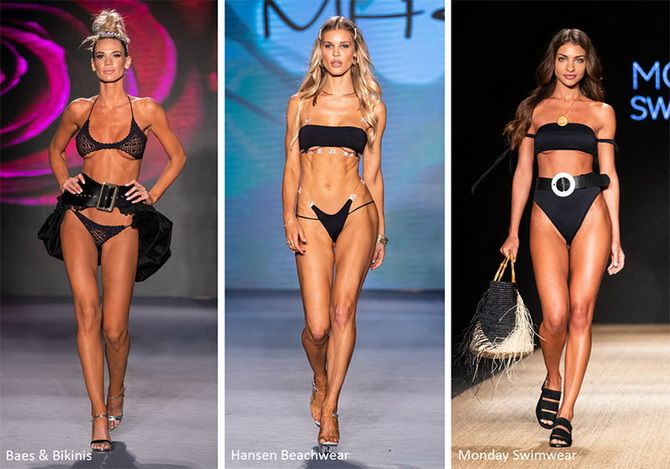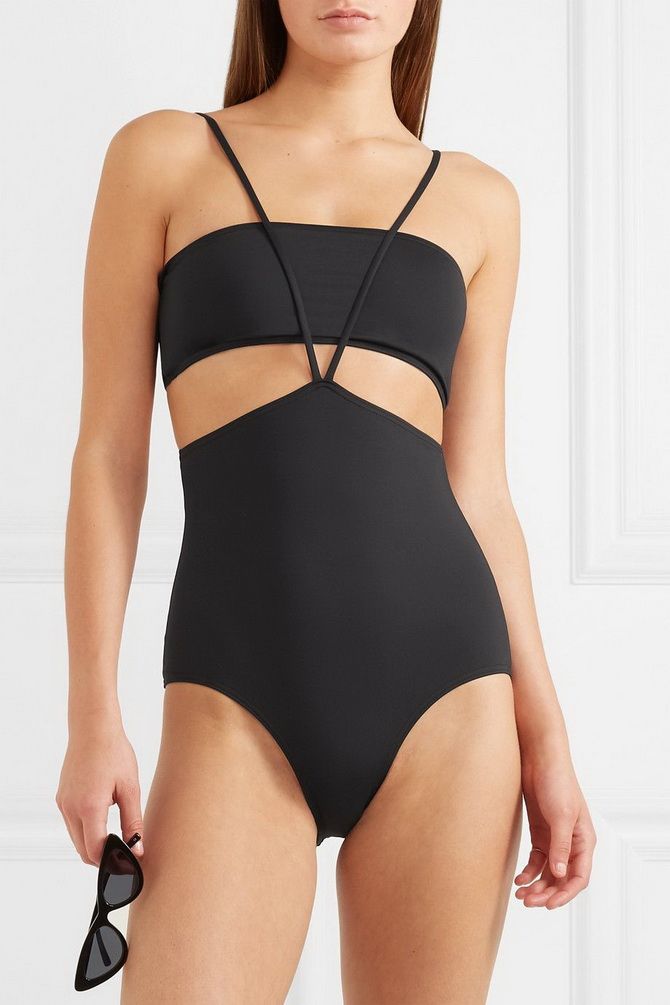 White swimsuit
Gorgeous Jennifer Lopez excited fans with her photos in a white sexy bikini. However, it's not a secret that a tanned fit body goes perfectly together with a white swimsuit. The main thing is not to forget about depilation.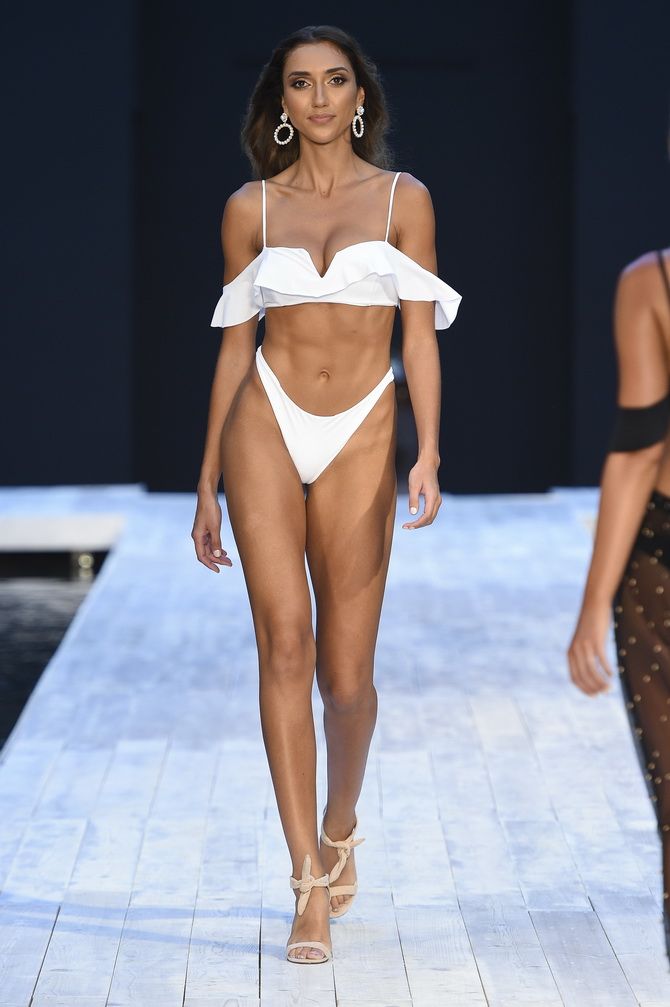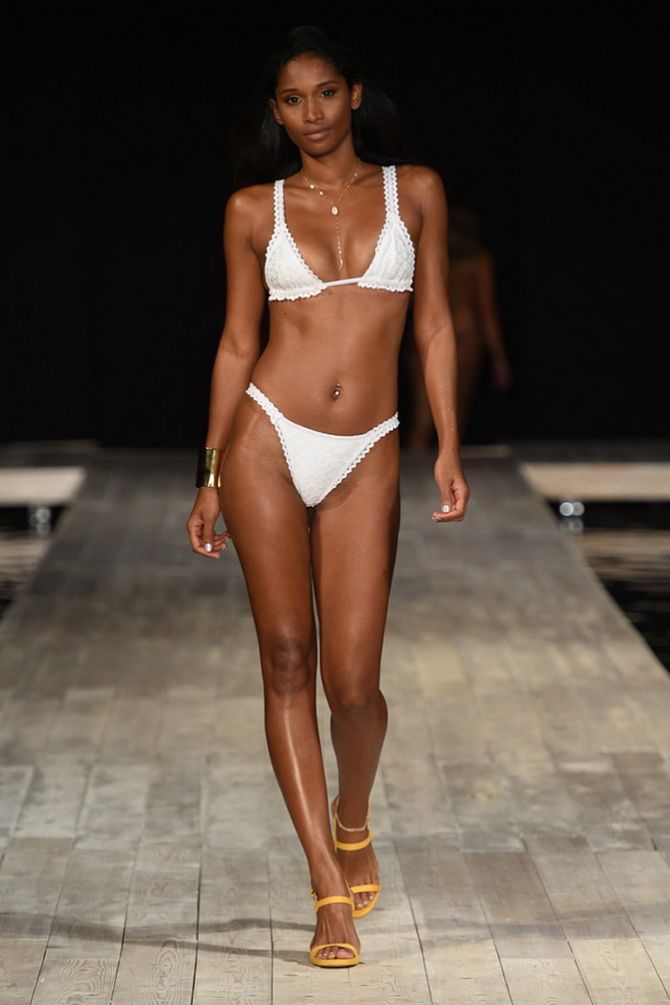 Two-piece white bathing suits are now decorated with flounces, lace insertions, and ribbons.
Neon and Tai dai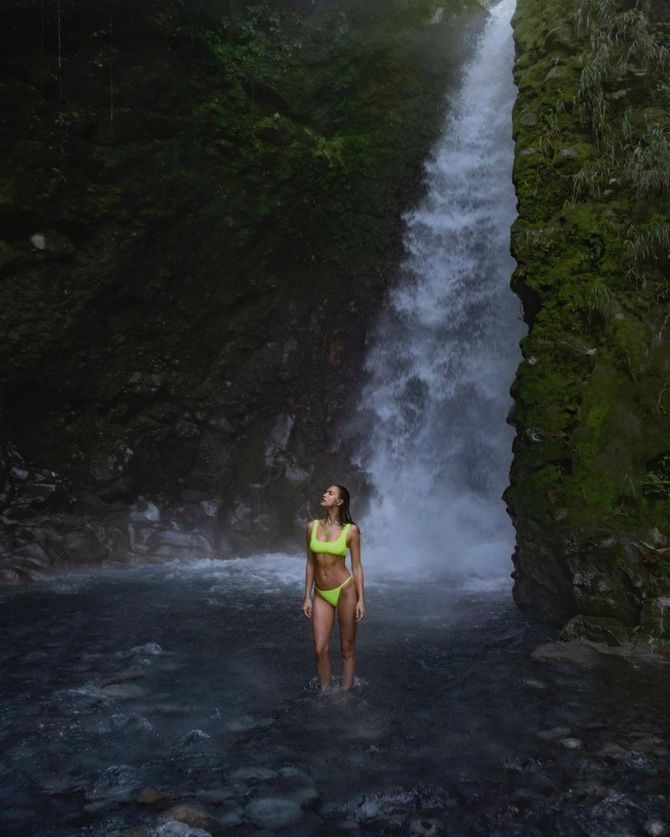 Neon makeup and manicure already won the hearts of fashionistas in the spring of 2021. It's time for bright colored swimsuits. Light green, orange, pink, these summer shades beckon to the sea and the gentle sun. Supermodel Irina Shayk demonstrated her colorful swimsuit on vacation in Costa Rica. We have also chosen several neon models from the new 2021 collection.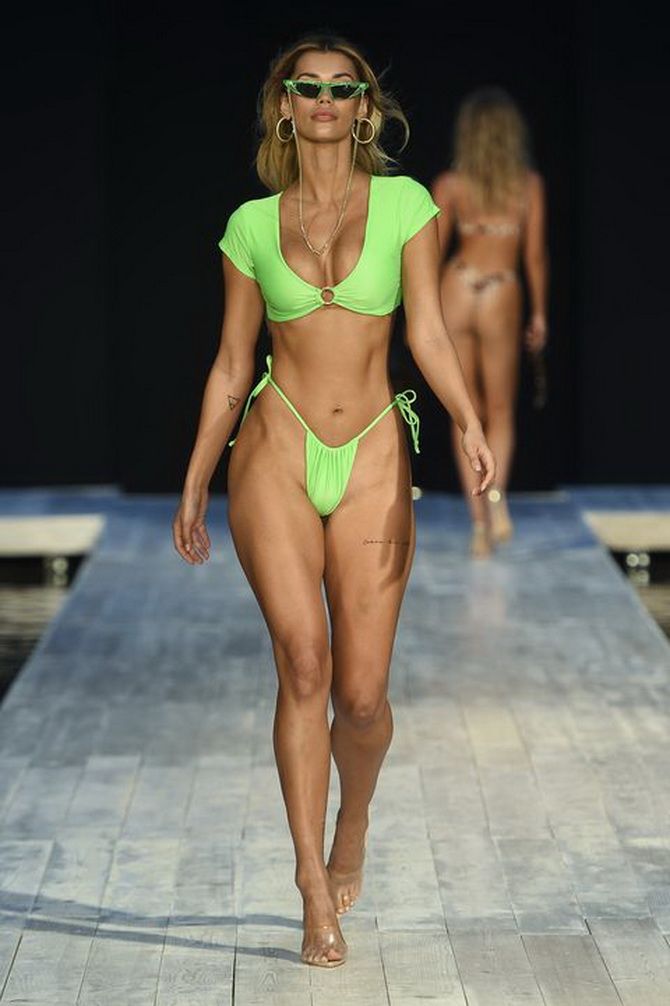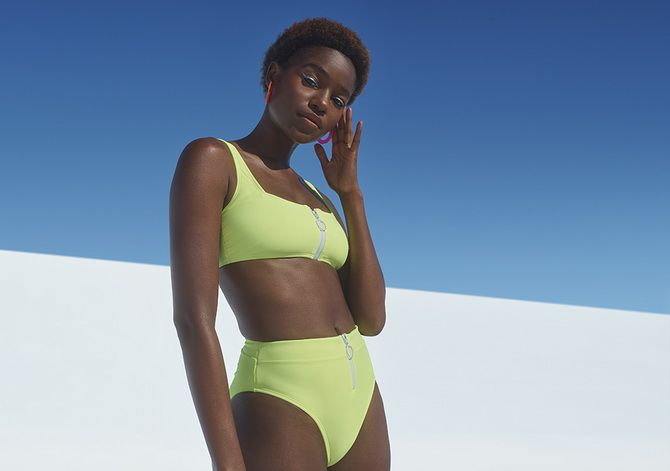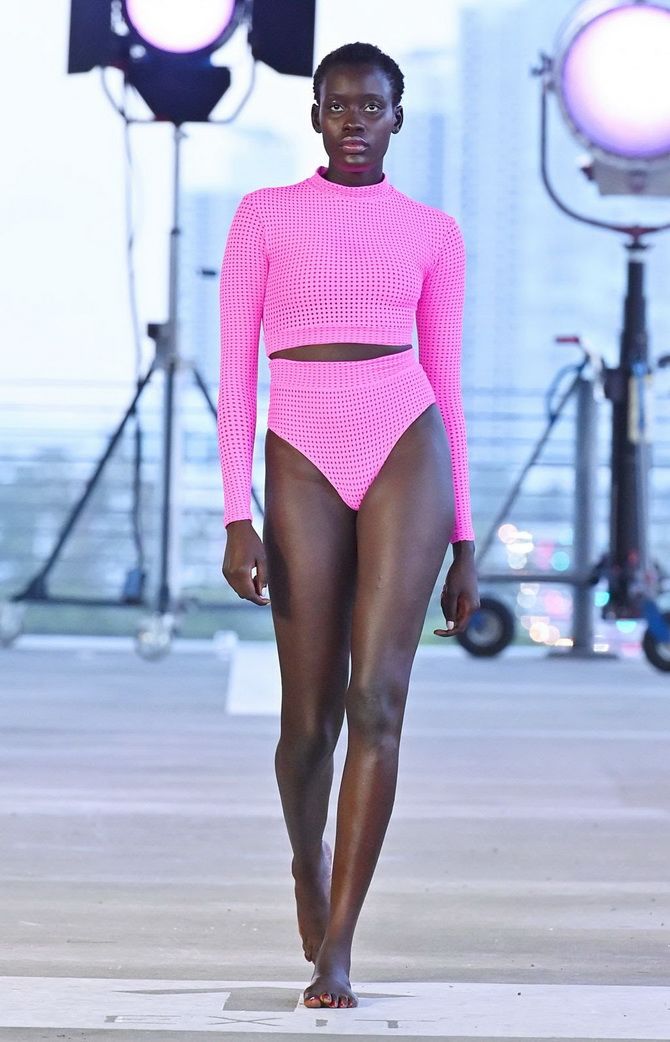 Another striking trend of this season is Tie-dye-colored swimwear that brings us back to the 70s and reminds us of the hippie-style romance.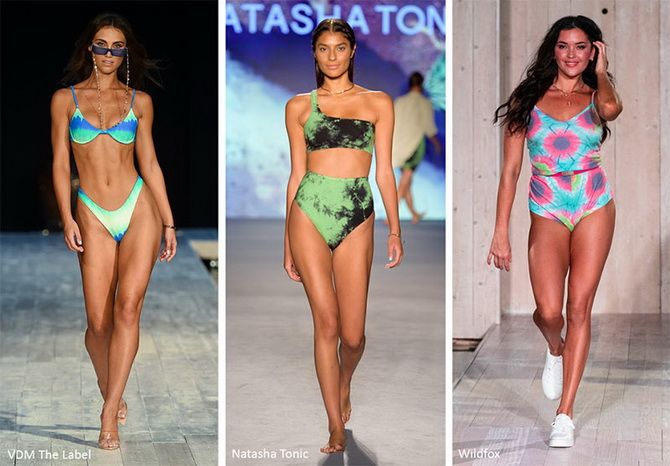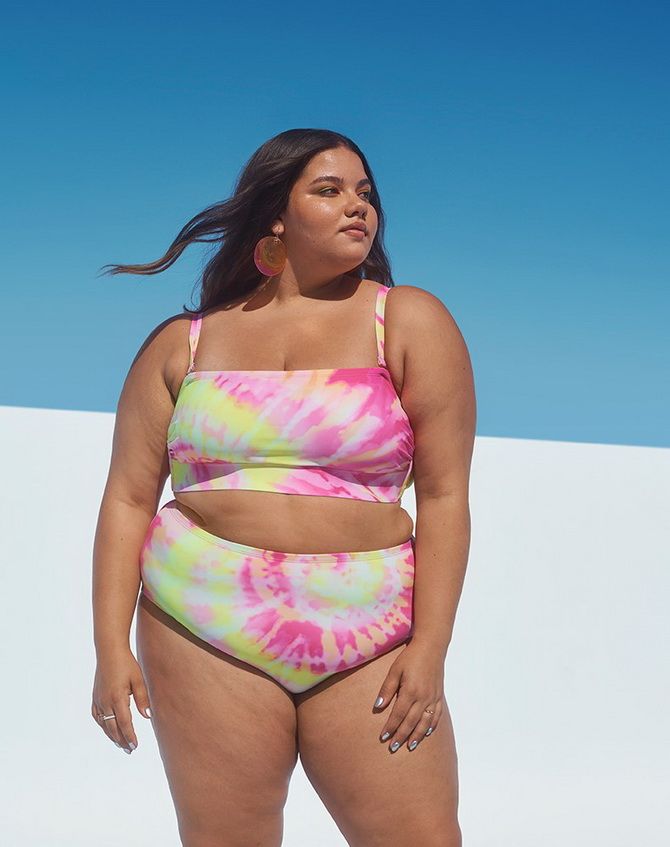 High waist
Swimtrunks with a high waist are suitable not only for plus-sized ladies, slender girls also adore them. Revealing swimsuit models showing hips and legs are also popular this season.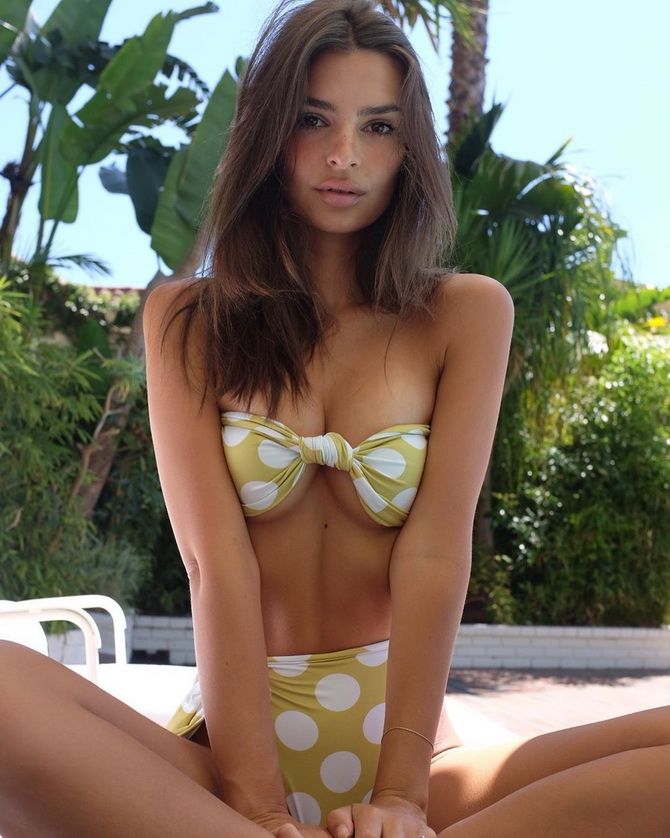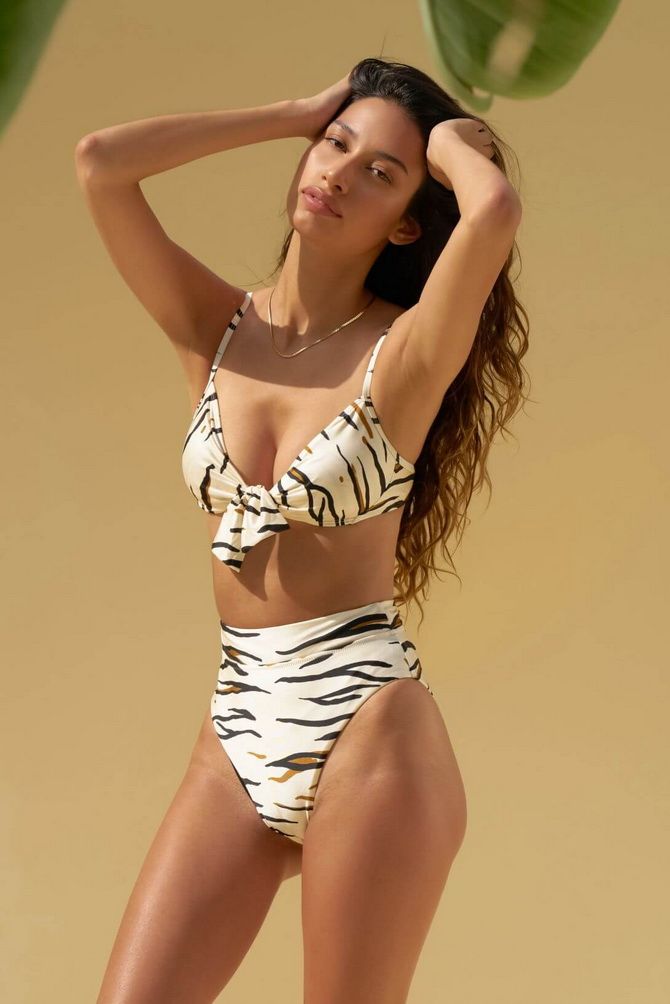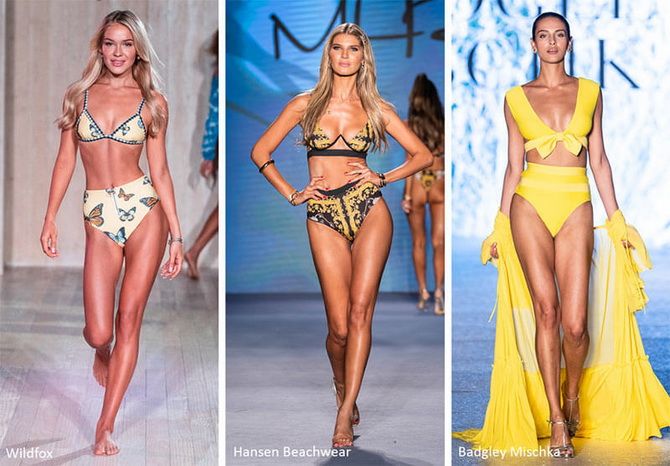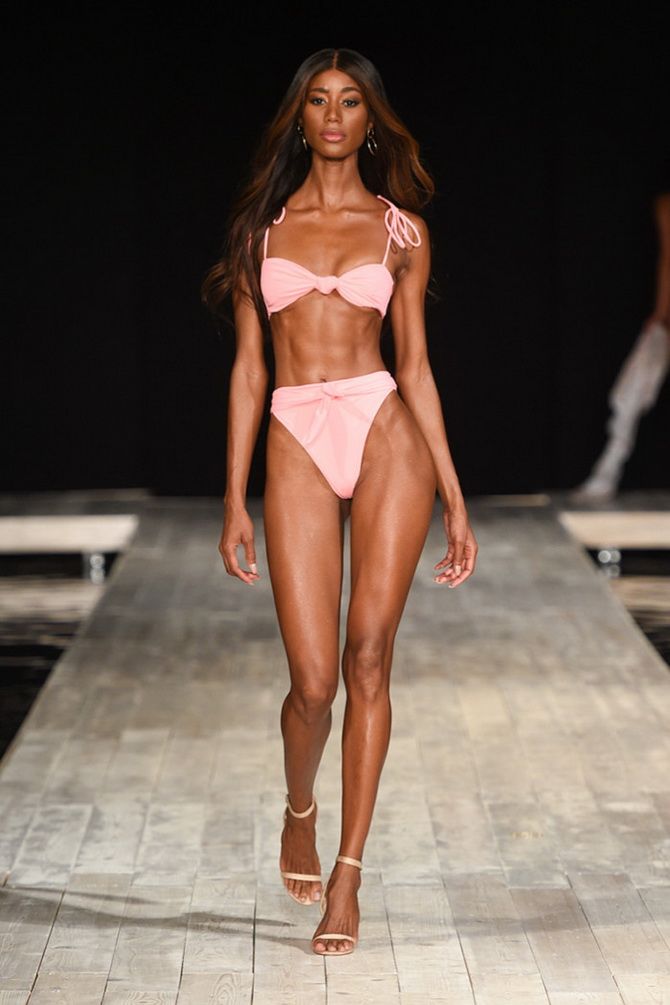 Straps and knots
Swimsuits with straps on the belly draw attention to a slim and fit figure.A vivd example is Emily Ratakovsky, who continues to excite fans with her beach photos.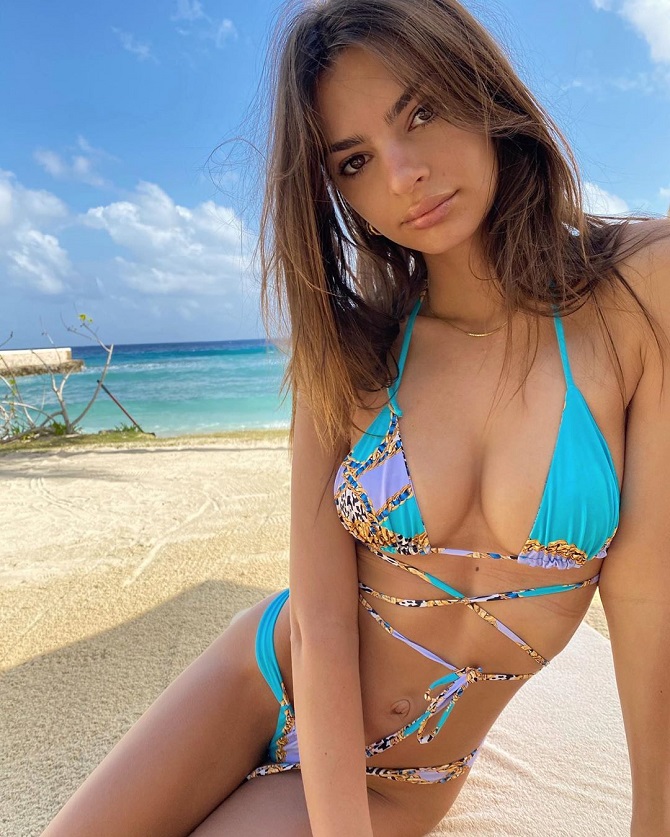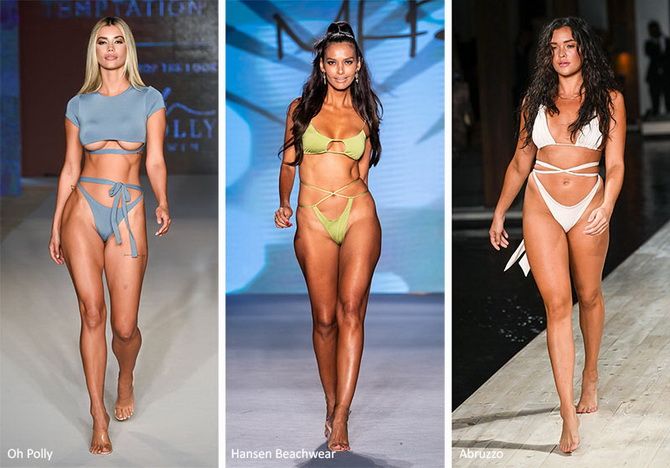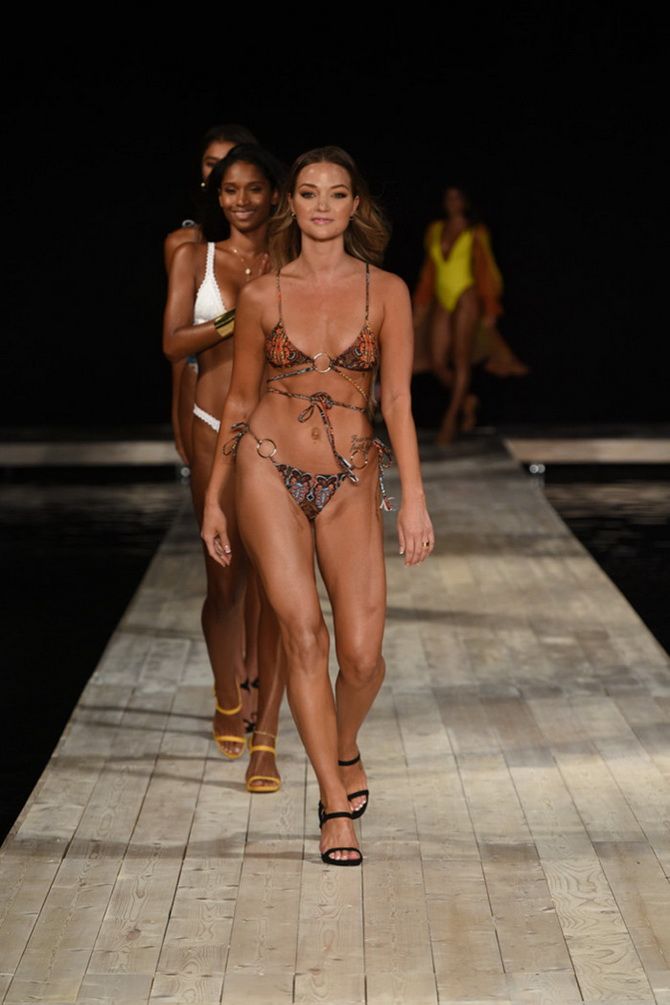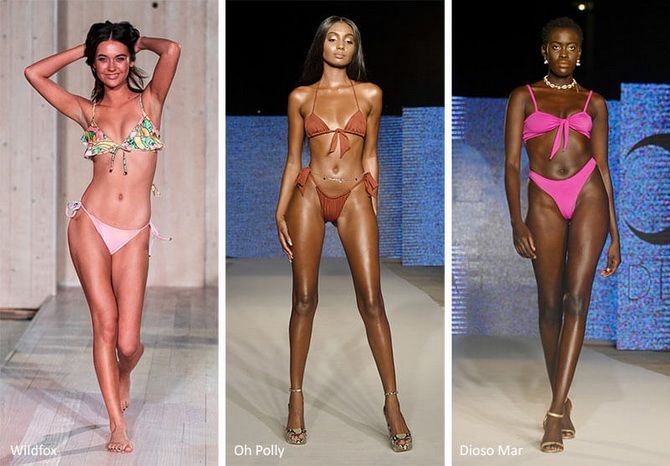 Trendy models of women's swimwear in 2021 is the abundance of knots and  ties both on the upper and lower parts of the suit.
Crotchless one-piece beachwear
One-piece swimsuits of 2021 are decorated with cutouts on the belly and in the neckline. Sometimes, they are so saucy that such swimsuits don't look like one-piece at all. A similar sexy model of a beach suit was recently shown by Kim Kardashian.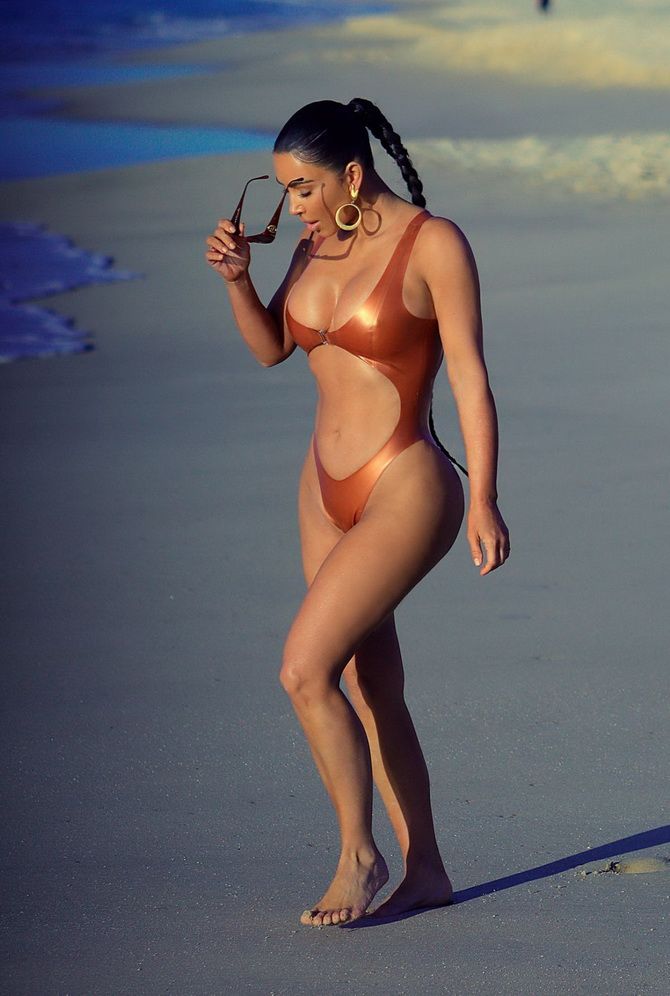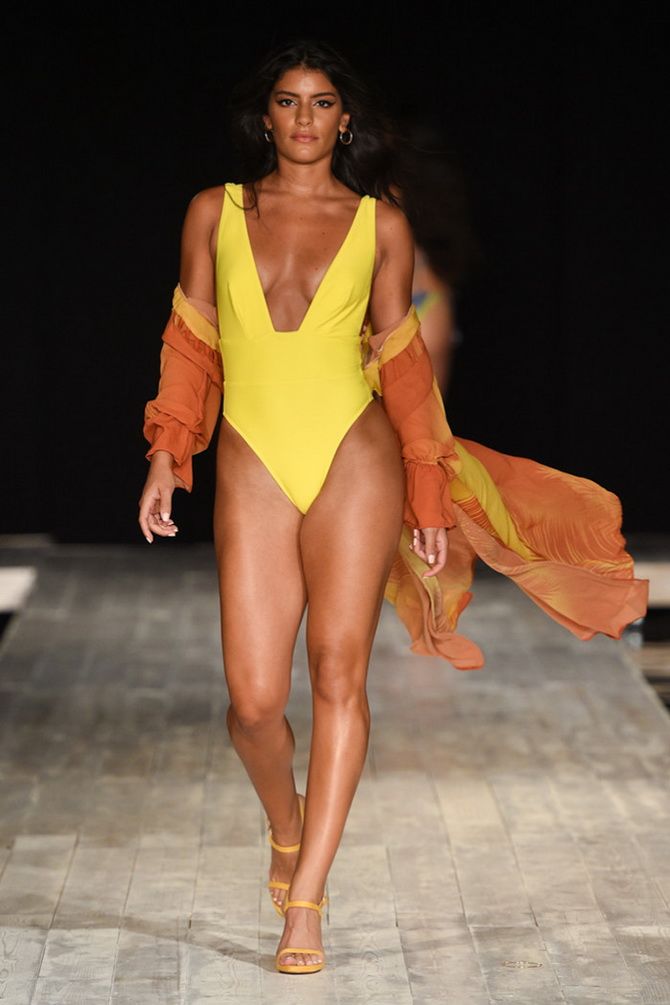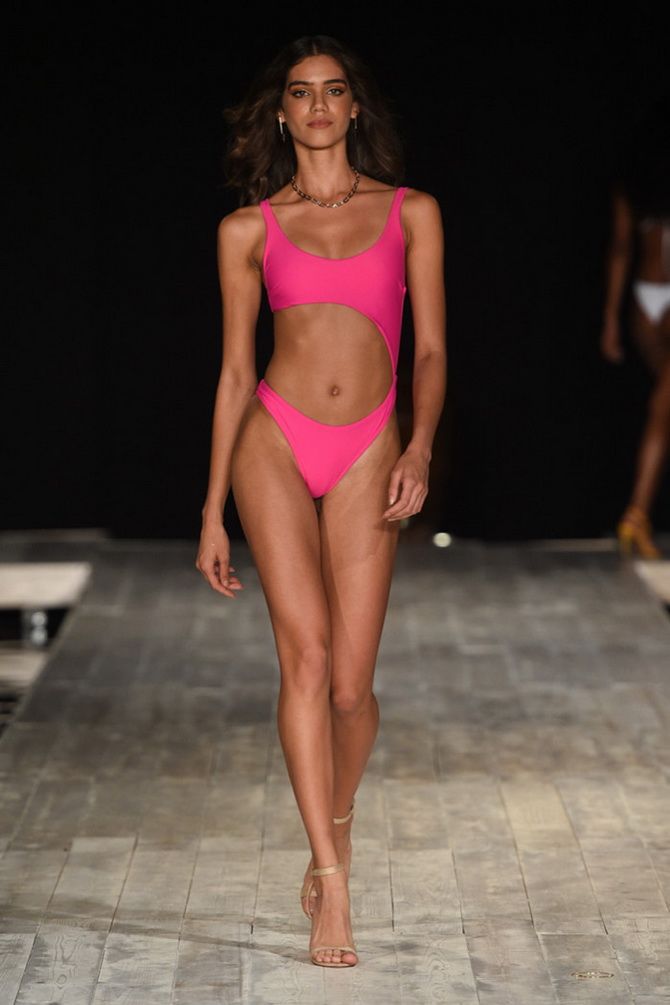 Swimwear with a top
A real finding for lots of women this year will be swimwear with a top. 2021 novelty of swimming suits will be tops with long sleeves.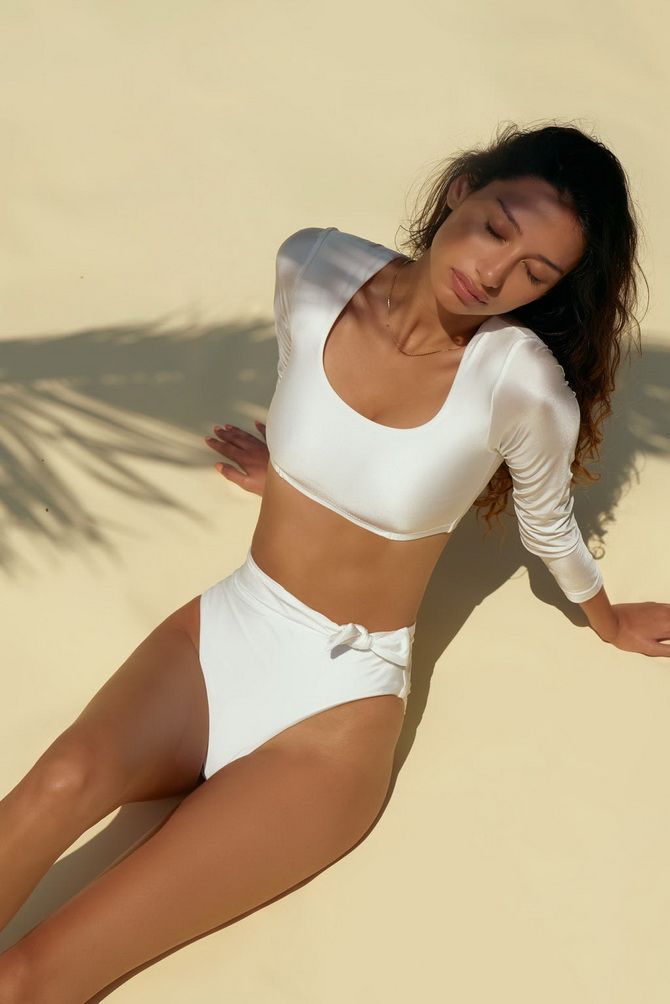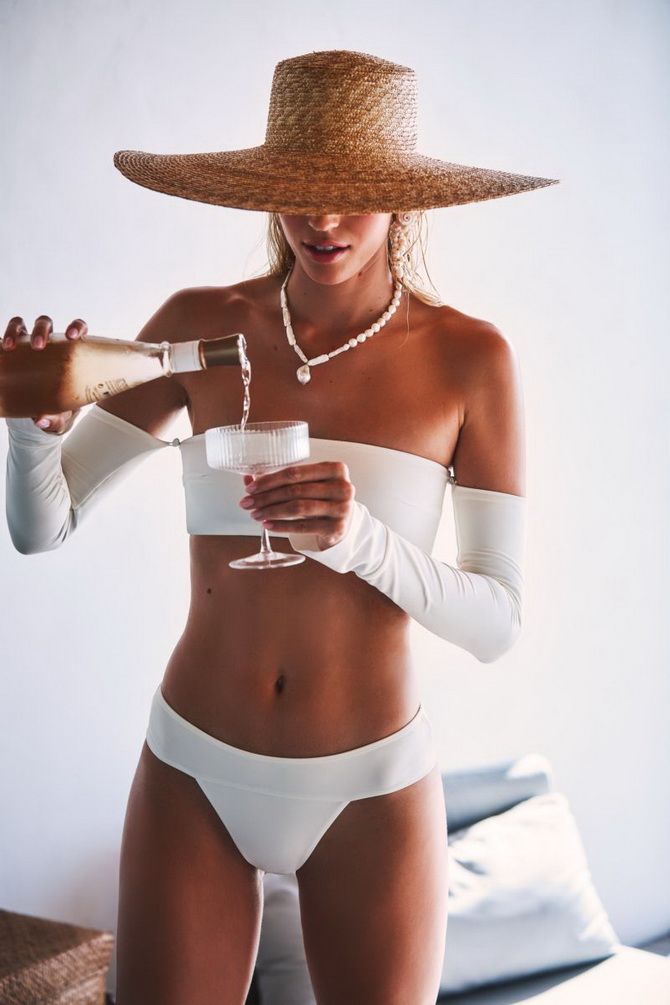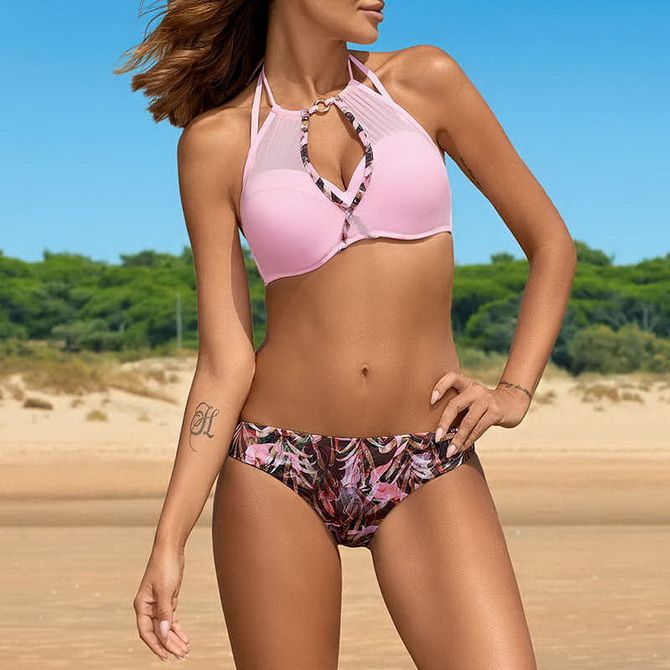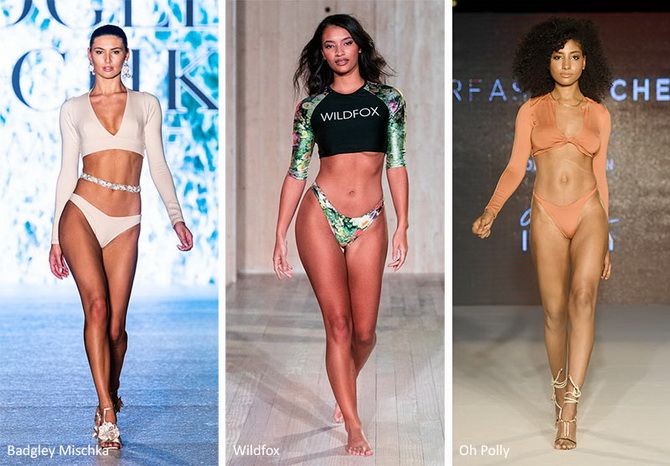 Choosing between a plain top completed with colored swimtrunks, a model with a bright print or a blackone-piece swimsuit you will find exactly what you need in the 2021 collection. Swimwear with tops are suitable for everyone, including older women, teenagers, plus-sized and slender girls.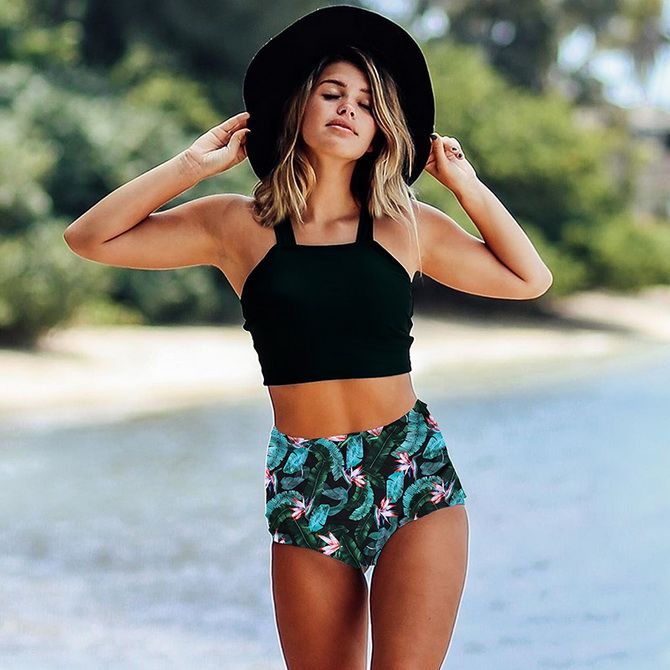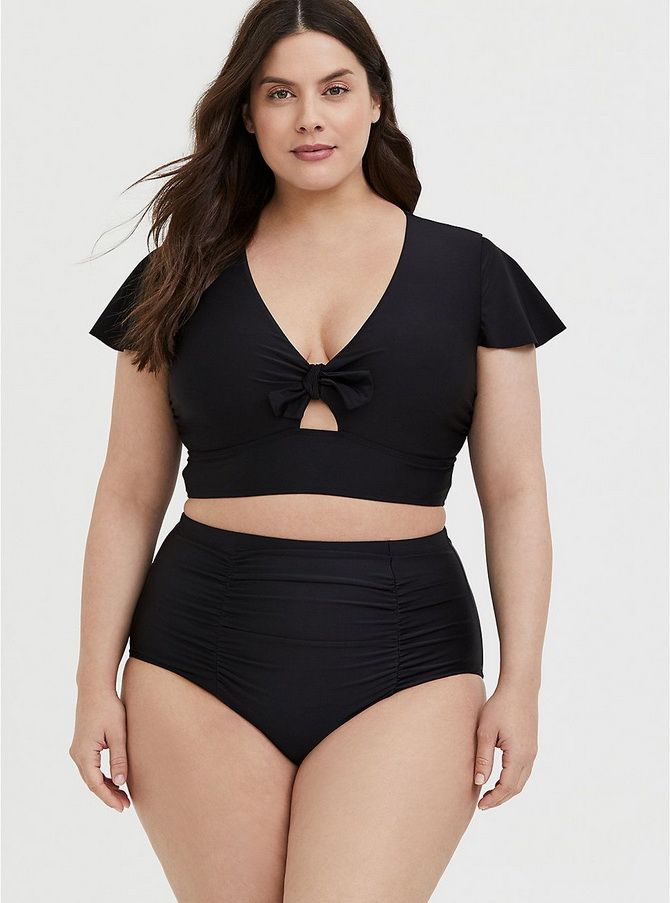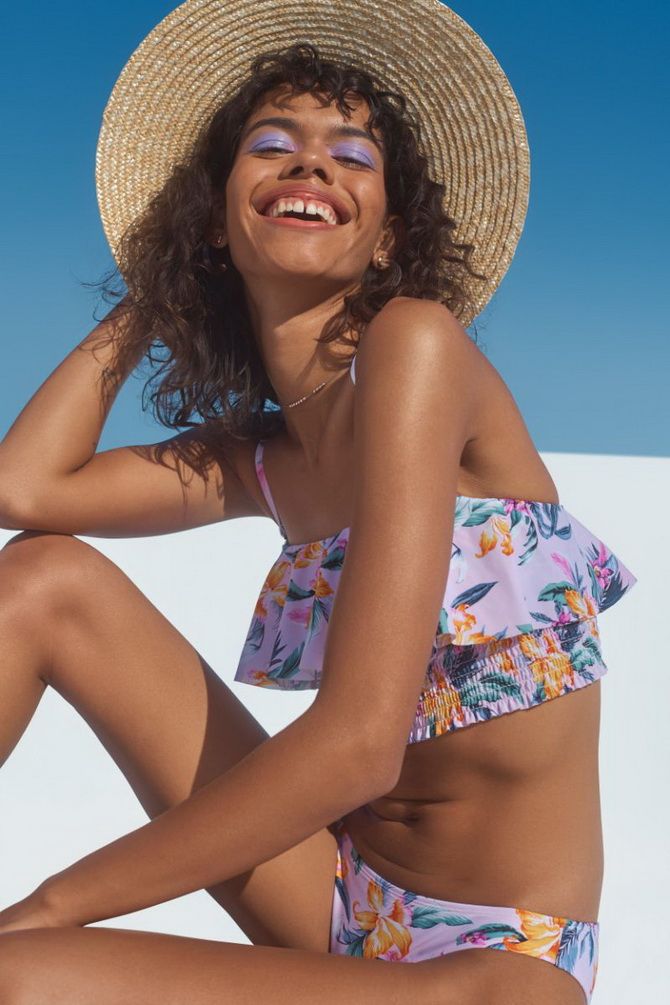 On one shoulder
Two-piece swimwear with bright bandeau tops or one-piece models with shoulder straps will vary your holiday wardrobe.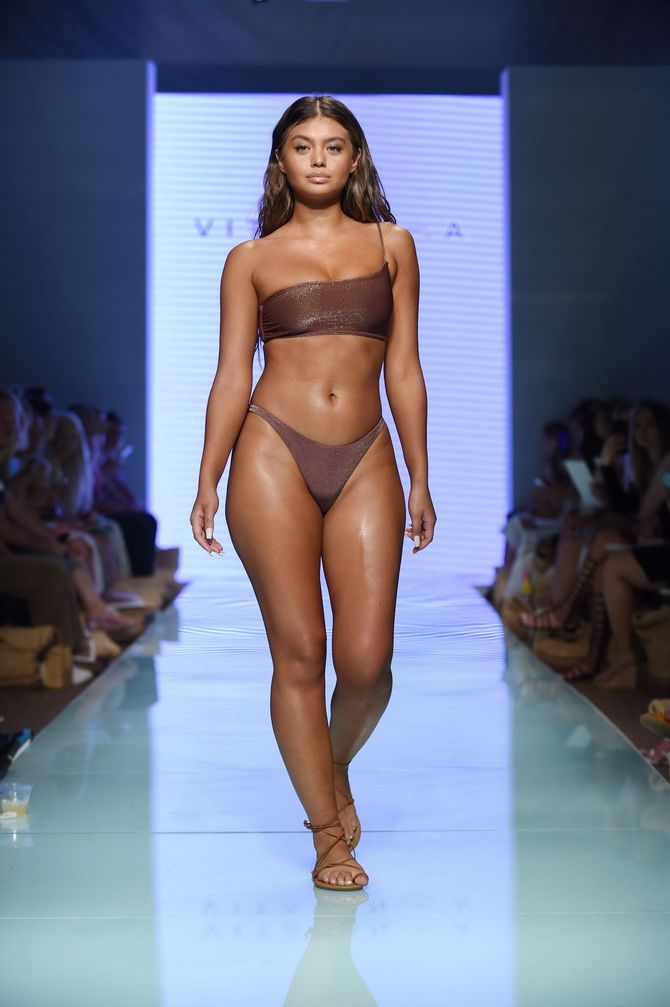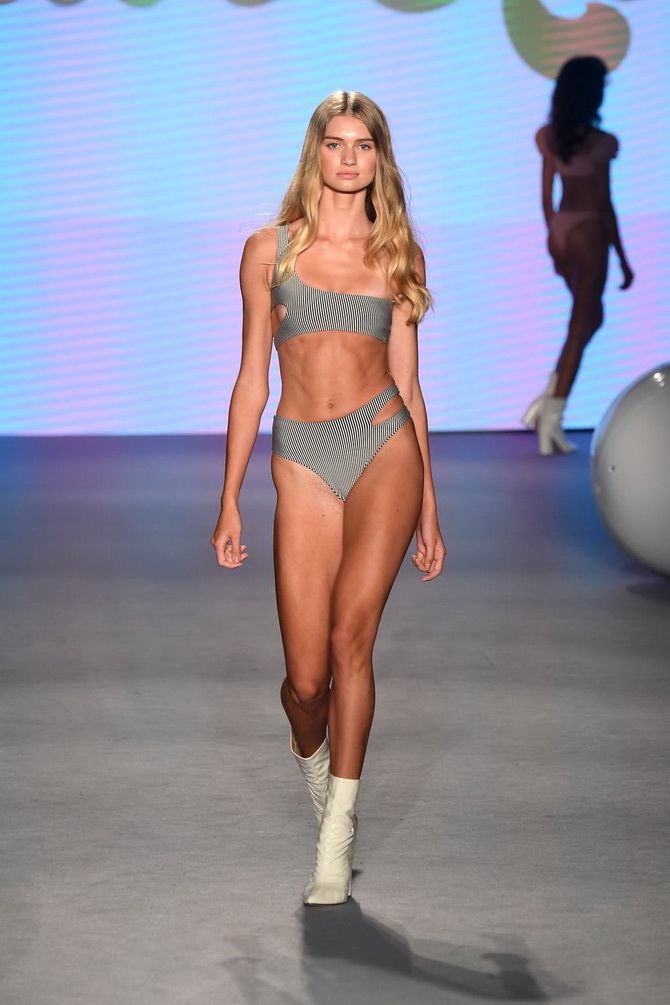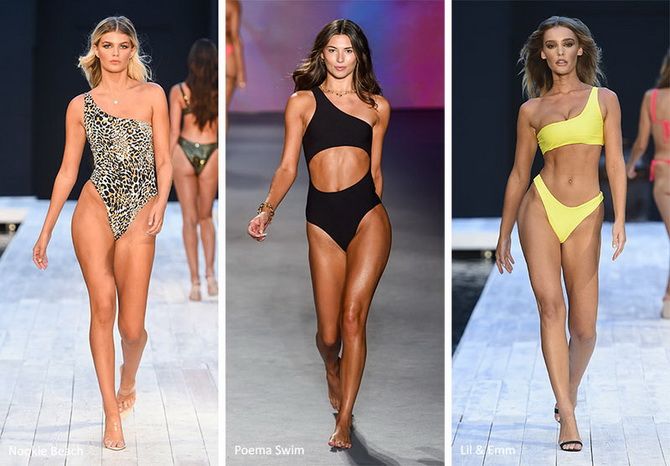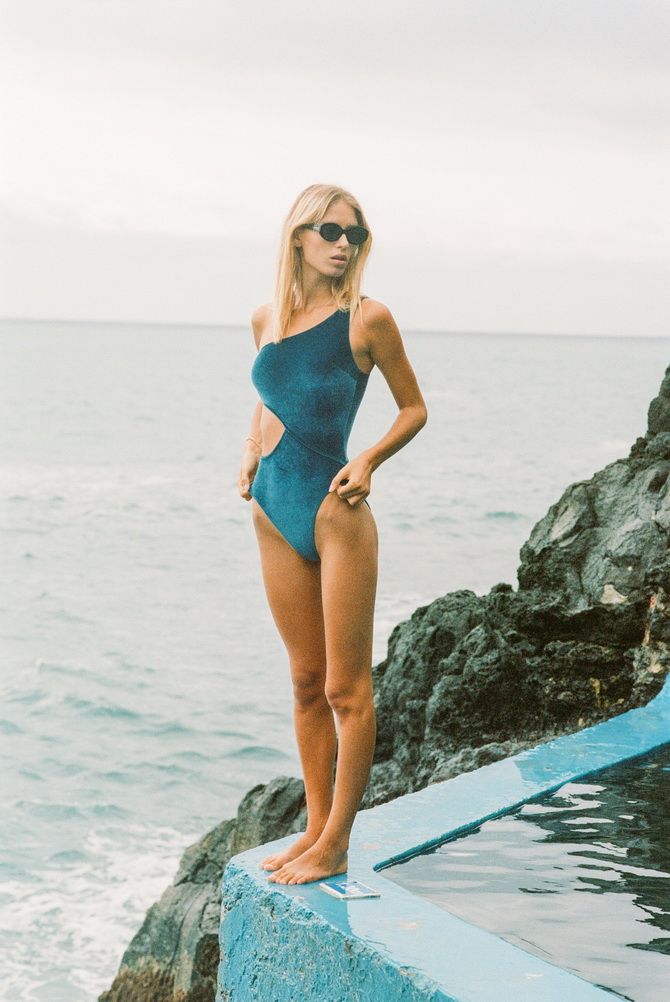 Floral
Photos of these beautiful swimming suits will inspire you to purchase a floral beachwear. New 2021 models delight with bright colors and rich tropical patterns.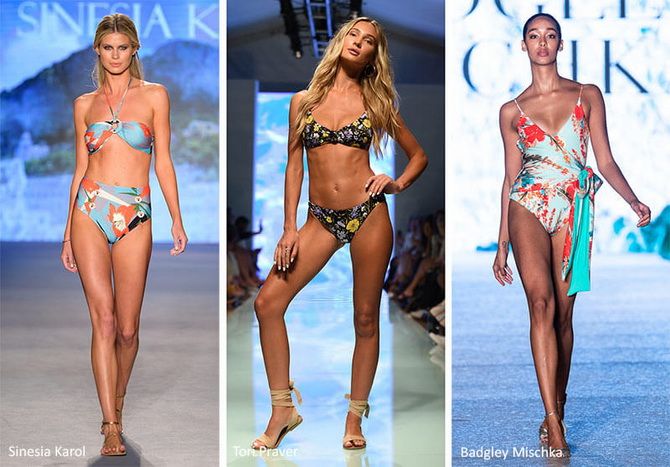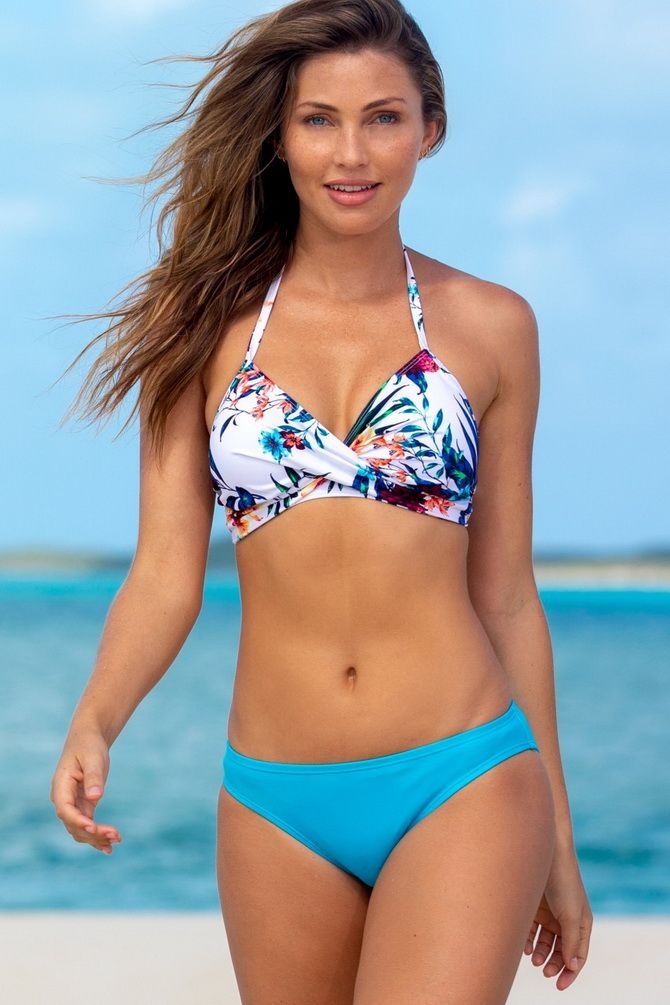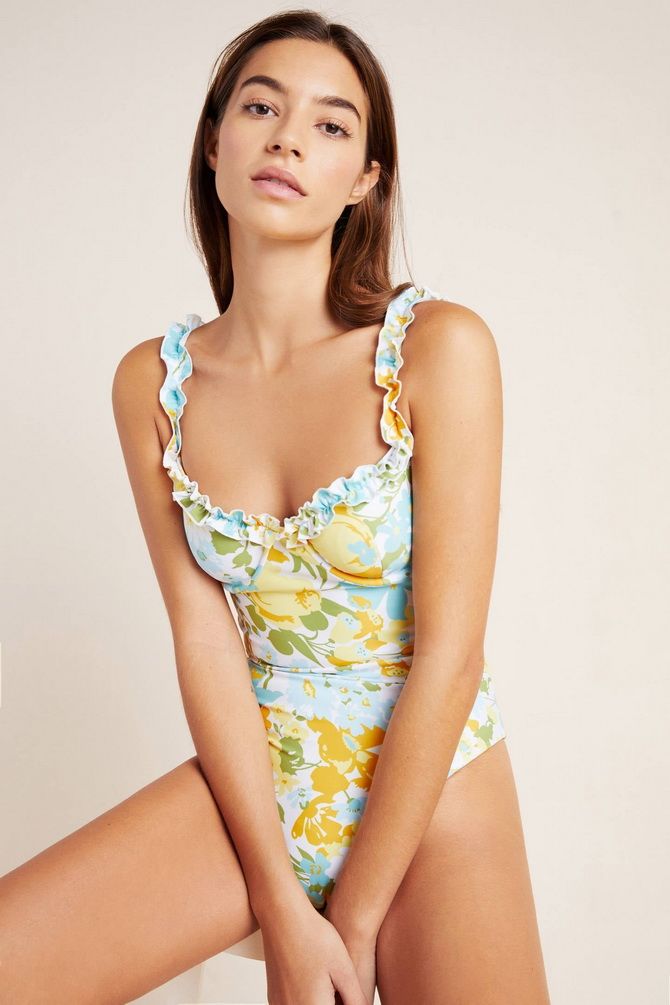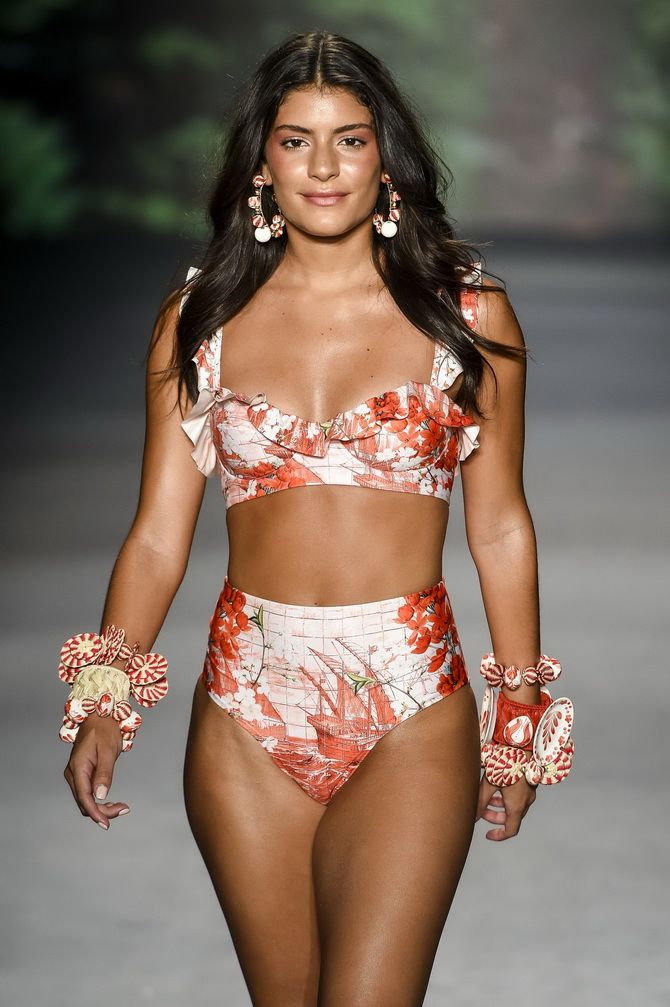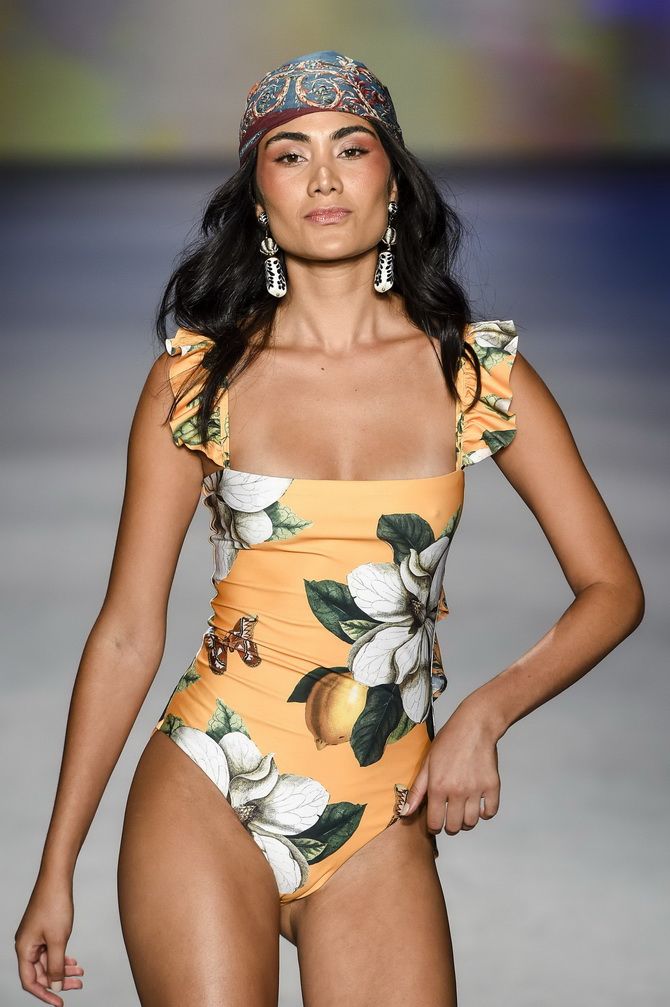 Ruffles, draperies and flounces
How can we do without these attributes of beach romance? Swimsuits with ruffles and flounces add volume where it is so needed, and draperies help to hide figure errors. New models of beachwear with flounces are made in accordance with the trends of 2021 – you will find swimsuits on one shoulder, fashionable colors, and swimtrunks with high waist.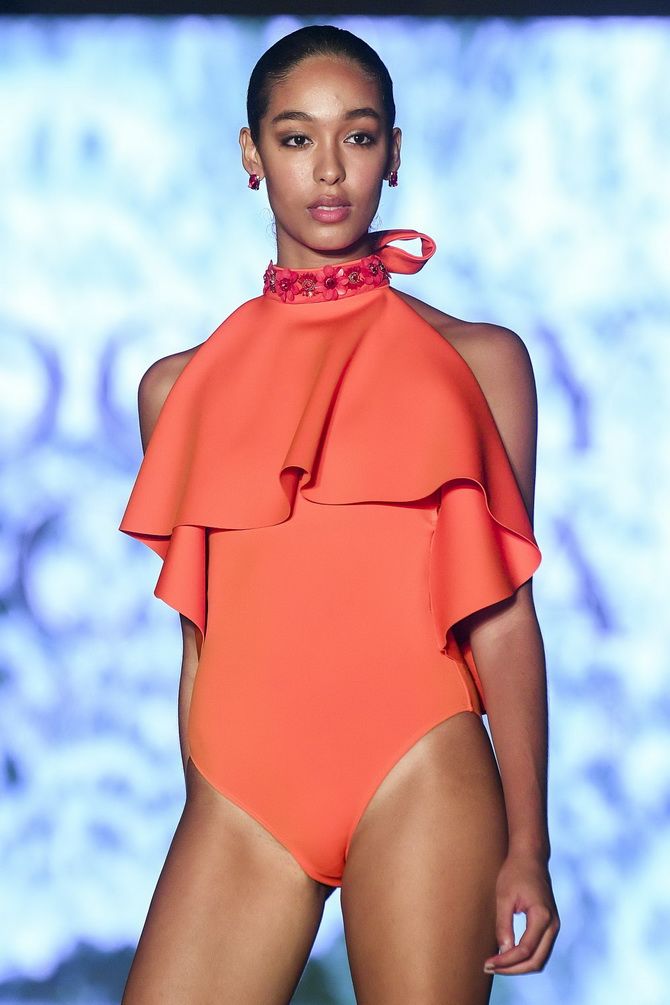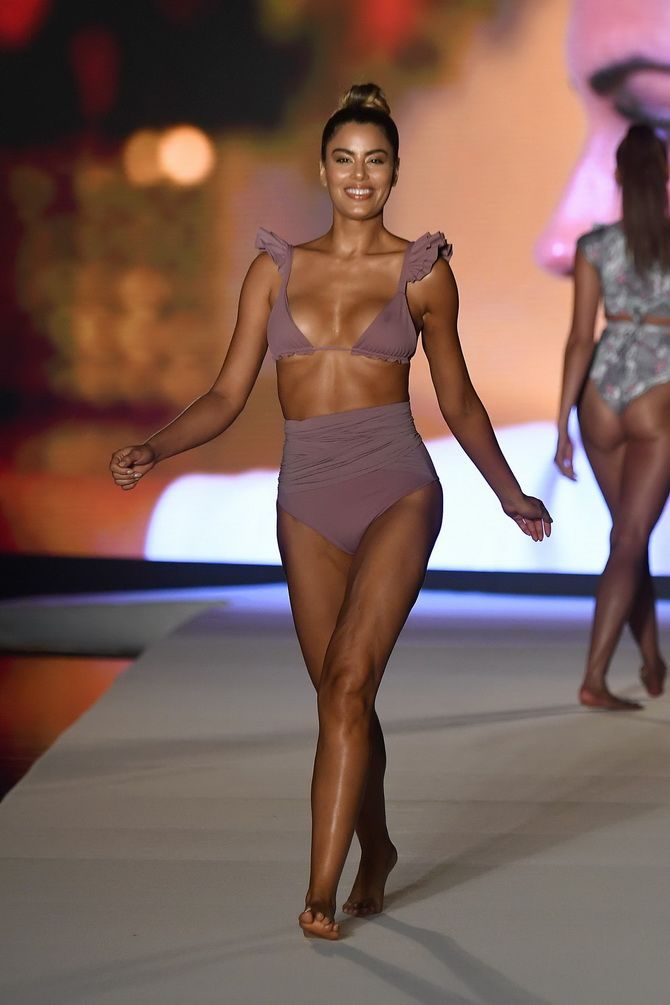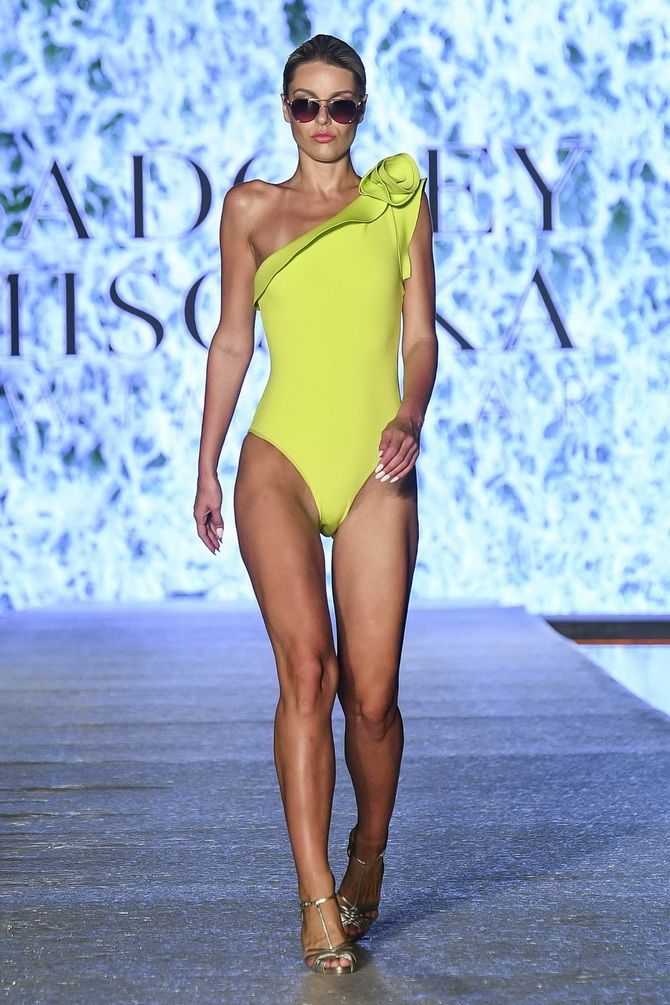 Metal rings
Bright details succh as metal rings can be found on the new swimwear of 2021. This popular trend cannot be called innovation, but such accessories always attract attention.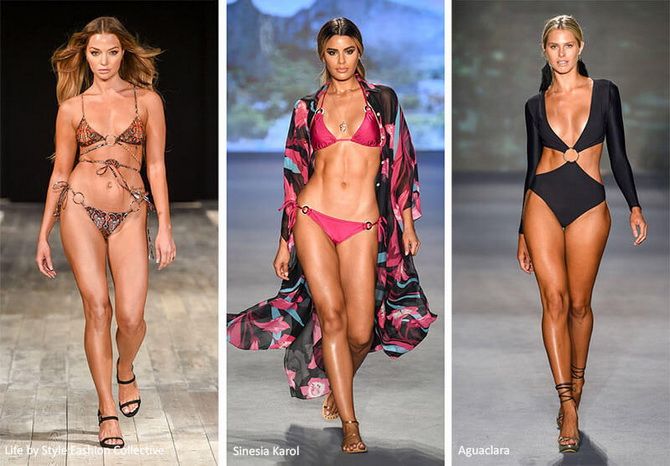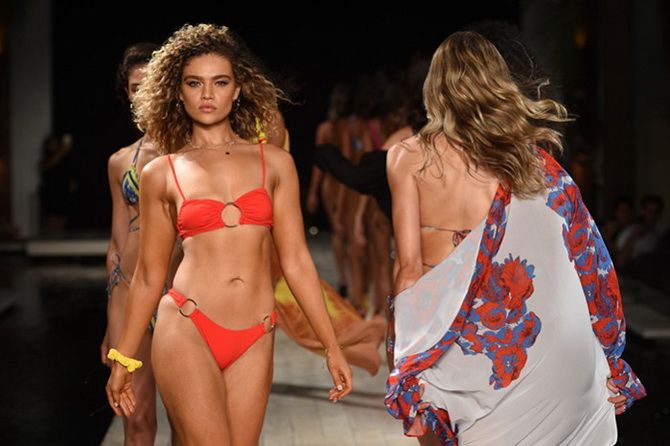 Thinking of nature
Clothing from recycled materials increasingly appears on the catwalks and in the mass market. Swimwear is no exception. Swimsuits made from recycled fabric, as well as models made from safe and environment friendly material called hemp were presented at the Miami Swim Week show.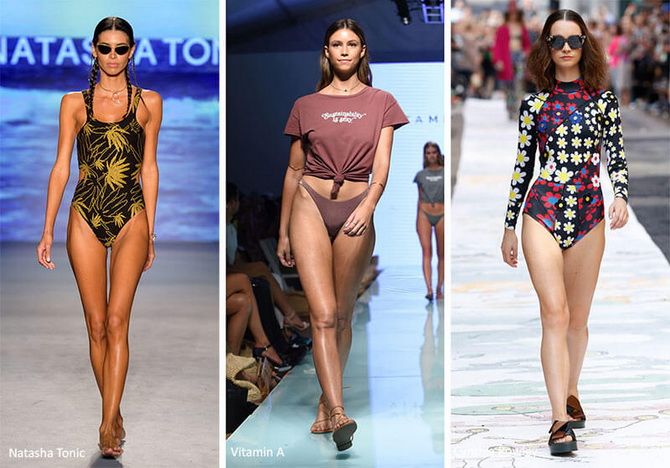 Similar articles / You may like this