At Milan Fashion Week, Dolce & Gabbana once again amazed many with its latest spring-summer 2024 collection, dedicated to the theme of the femme fatale. Dolce & Gabbana's spring collection, which is dominated by black and white, is extremely inspiring as it focuses on the strength and power of feminine nature through 79 unique looks. Maintaining the brand's signature style, this collection managed to create a seductive and sophisticated impression without using too many details. See 7 interesting trends from the Dolce & Gabbana spring/summer 2024 collection on joy-pup.com.
Bonus video Dolce & Gabbana Spring Summer 2024
Fine materials
Chiffon, organza and delicate lace dominate the latest Dolce & Gabbana collection. Models dressed in these sophisticated and elegant materials walked the brand's catwalk, adding a touch of piquancy and edge to the collection. Therefore, lingerie, blouses and dresses have dreamy designs that highlight the curves of the body.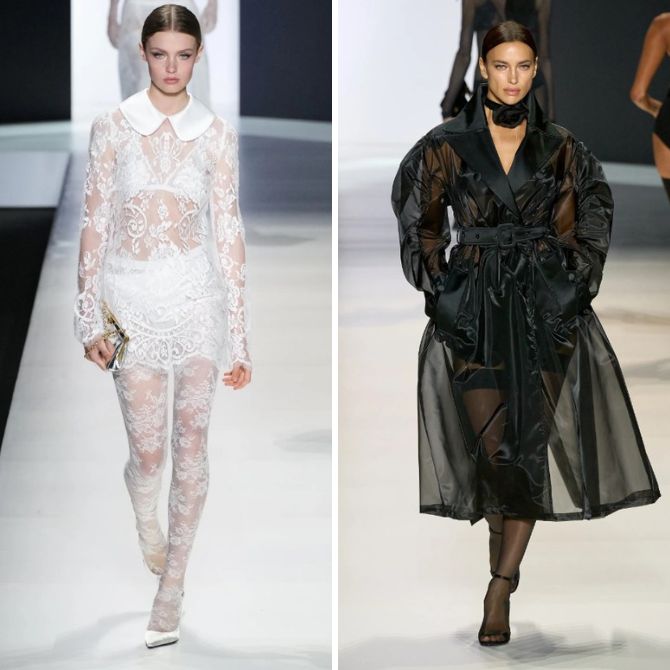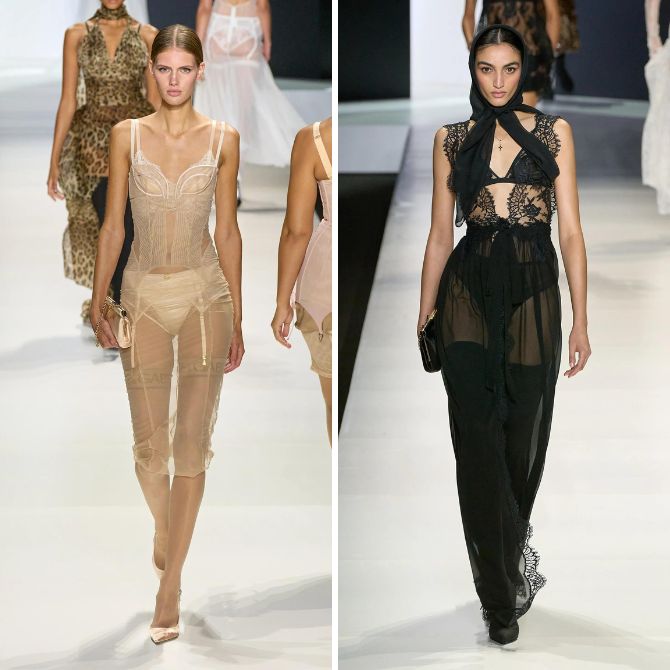 Asymmetrical cut
Dolce & Gabbana uses asymmetrical cuts to create new versions of one-shoulder pieces in several blazer and midi dress styles.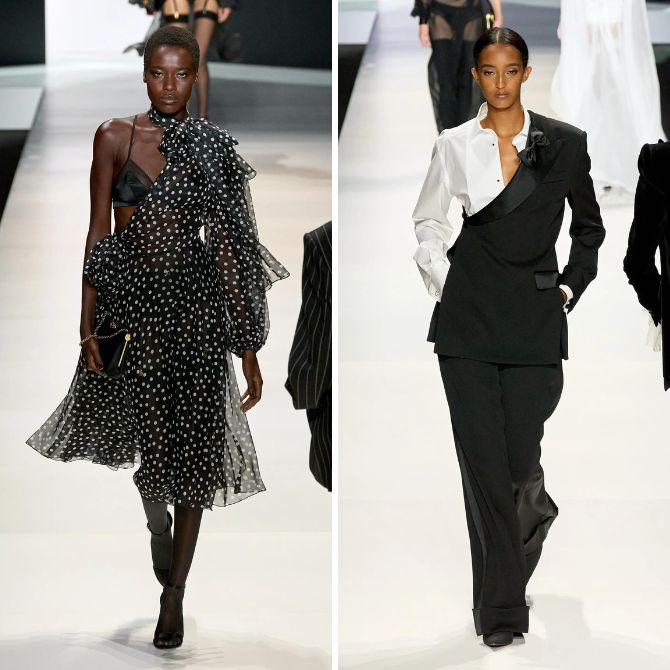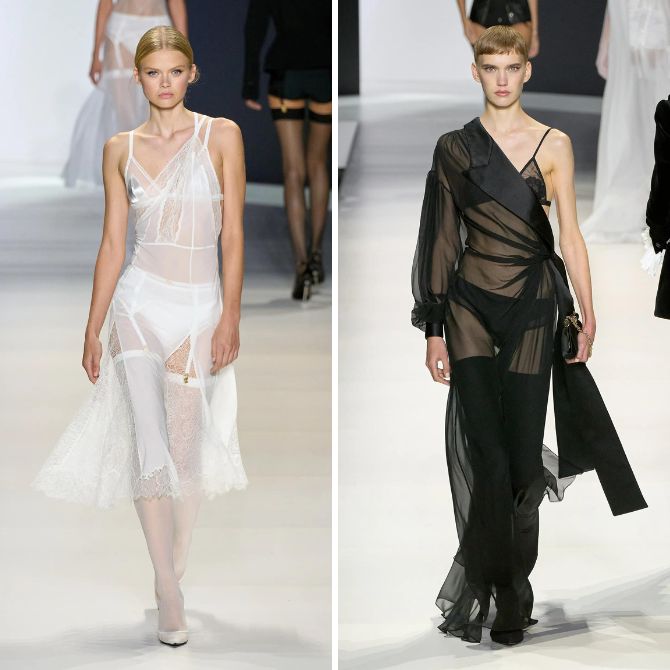 Fur
Dolce & Gabbana adds drama to next year's spring atmosphere with a collection of fur jackets and coats in neutral colors.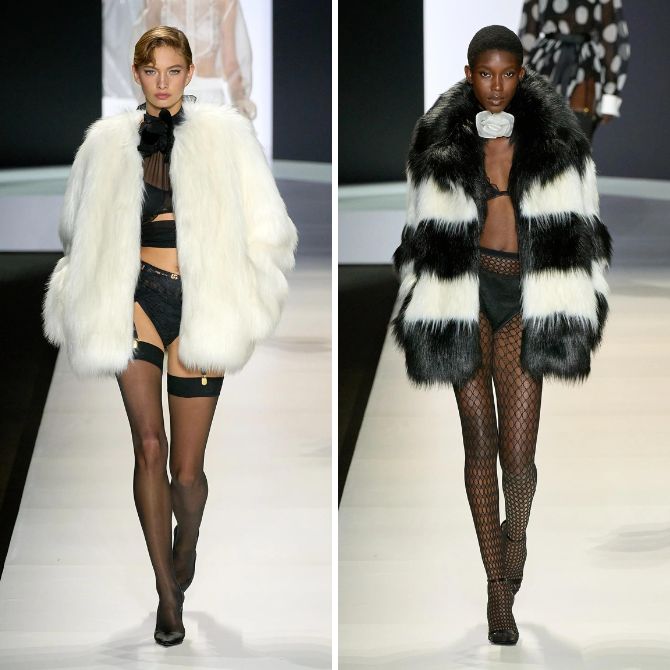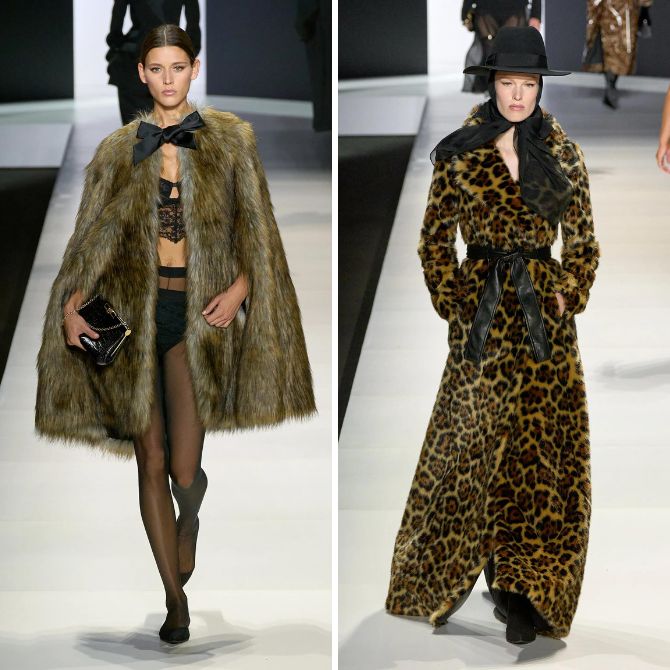 Black dress
Despite the fact that the brand's fashion collection was dominated by sexy and relaxed clothes, Dolce & Gabbana did not forget to include several black mini dresses with a collar that reminded us of the iconic style of the character Wednesday Addams.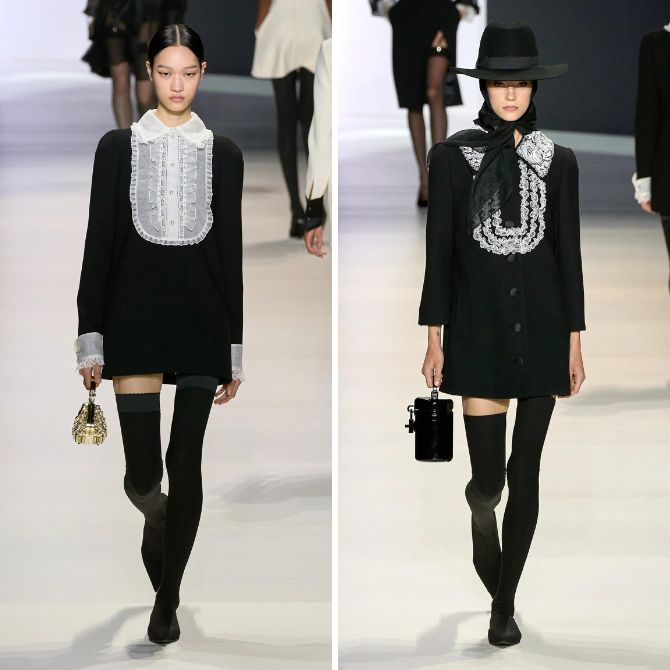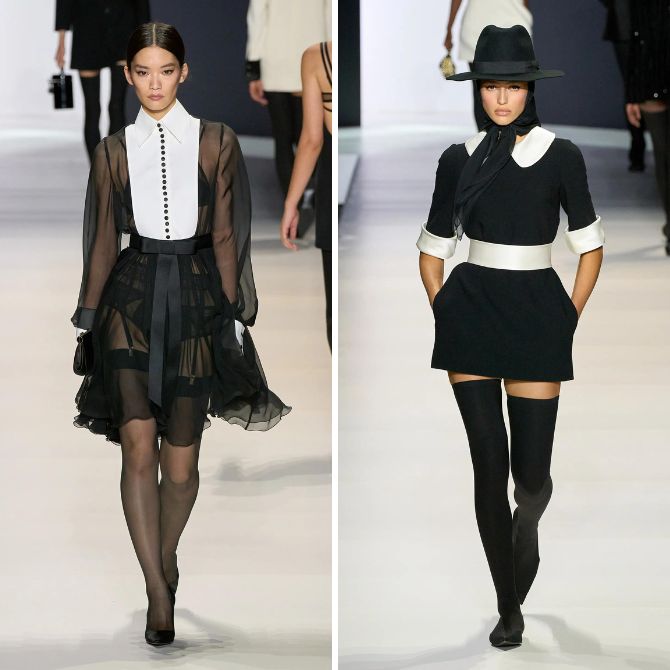 Leopard print
Halfway through the fashion show, Dolce & Gabbana showed off a leopard print combo outfit that is expected to make a comeback next season.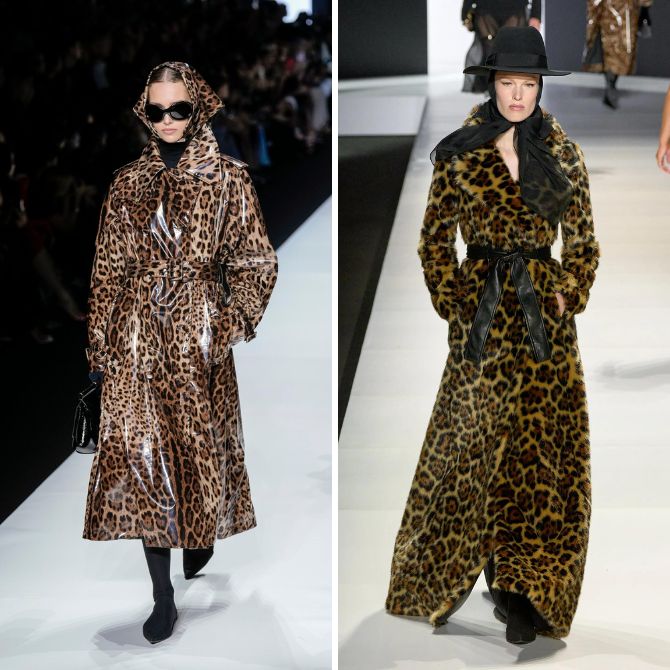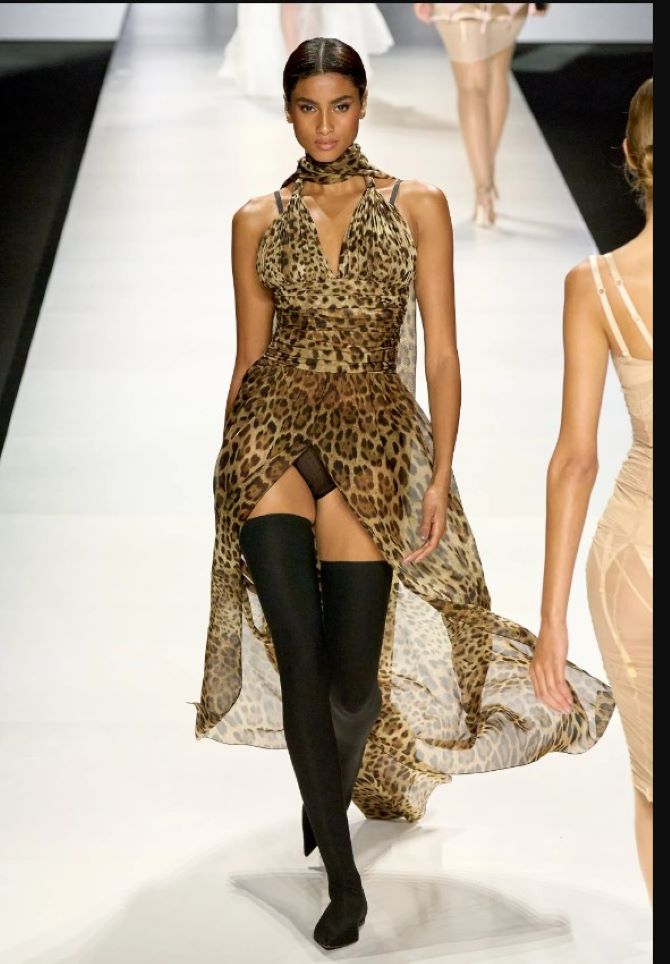 Transparent outfits
In street fashion, the use of transparent materials is becoming relevant. At Milan Fashion Week spring/summer 2024, Dolce & Gabbana focused on lingerie and sheer, seductive dresses that highlight curves and shapes. The runway also featured floaty shirts, one-shoulder tops and tights layered over panties and lace corsets for explosive effect.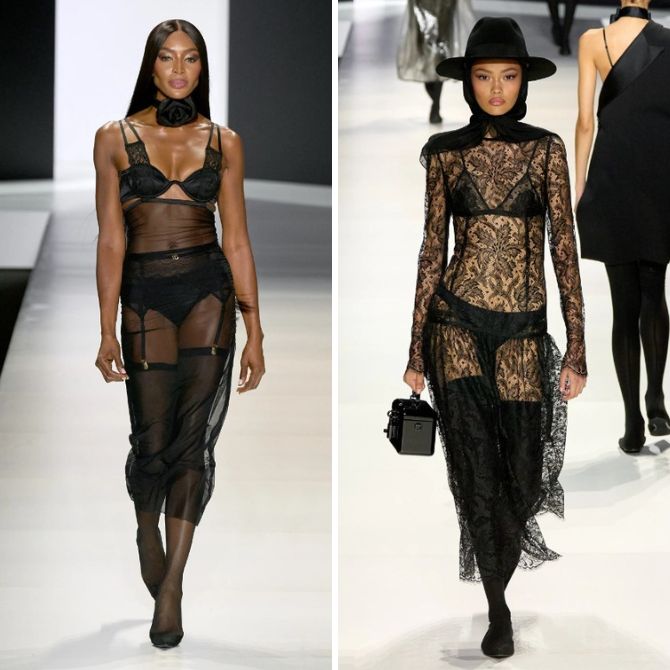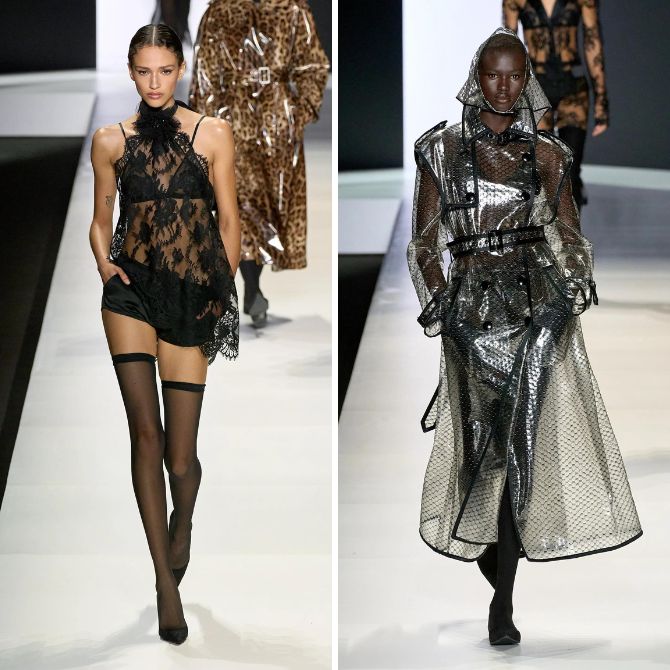 Corset
On a fashion show, a corset is an exquisite element of women's clothing, which is often used to create spectacular silhouettes. In the Dolce & Gabbana brand collection, they are made of various materials, including lace, silk and decorated with laconic details. They highlight feminine shapes and add luxury and elegance to the look, making it unforgettable on the catwalk.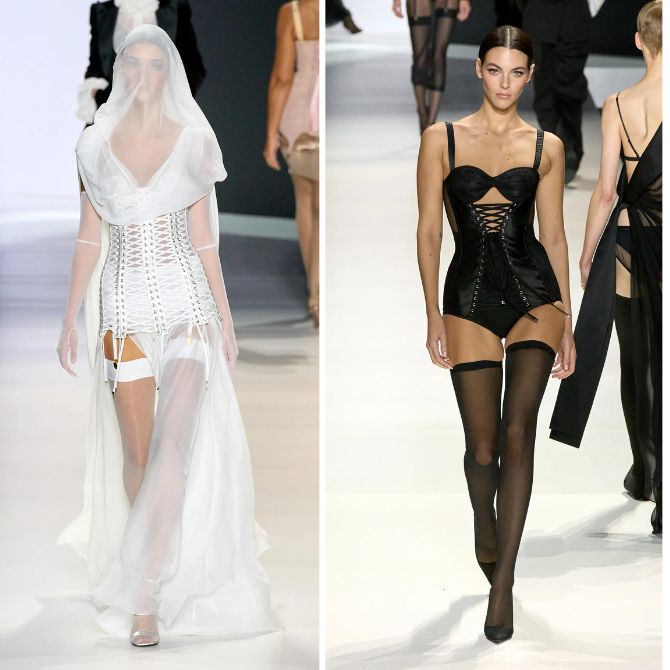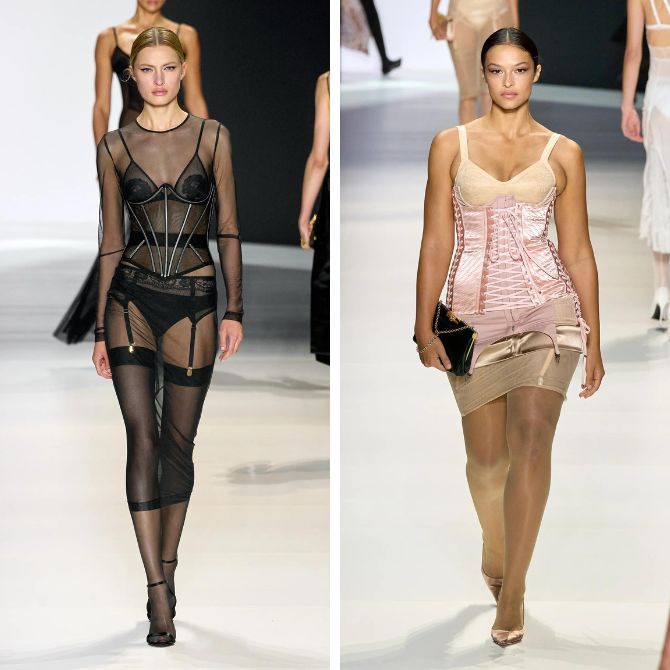 Similar articles / You may like this