Next season will bring a touch of frivolity, openness and simplicity into fashion. So spring-summer 2021 fashion dresses will be colorful, light, bright and a bit sexy. But at the same time elegant, sophisticated and classic models will remain relevant. Women are in expectation of large necklines, short skirts, volume elements and translucent outfits. Romantic ruffles, floral prints, and puffed sleeves are also in fashion.
Joy-pup.com has gathered main fashion trends for spring-summer 2021 dresses. We will show you the most relevant outfits for women this season.
Fashionable dresses with a neckline, spring-summer season 2021
Although the neckline never went out of fashion, this season spring dresses will surprise with ultra-low V-neckline. It can be more elegant or go down to the waist, creating a bold and sexy look.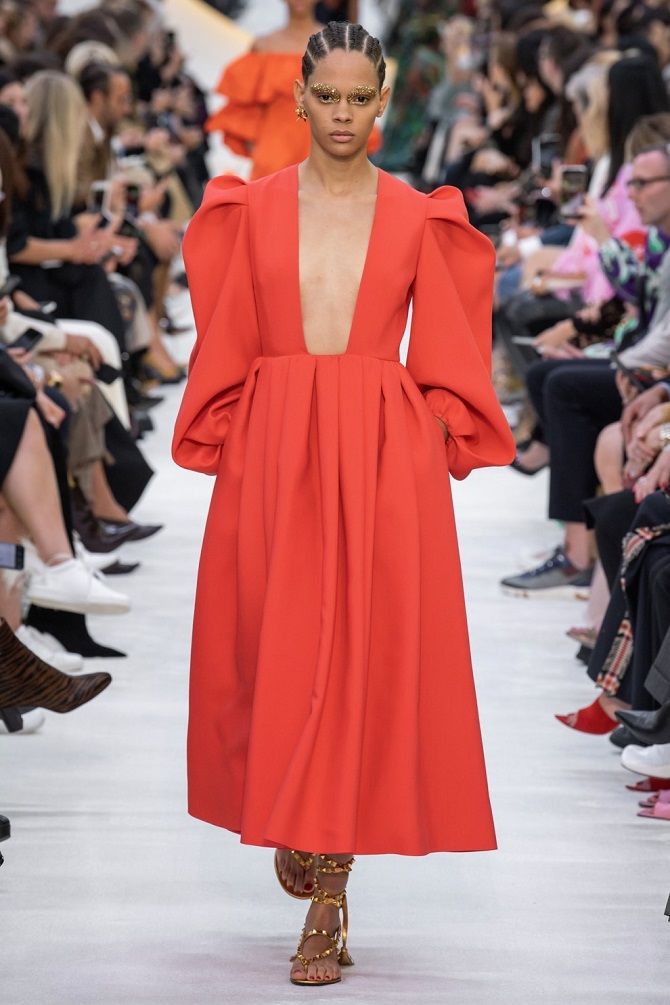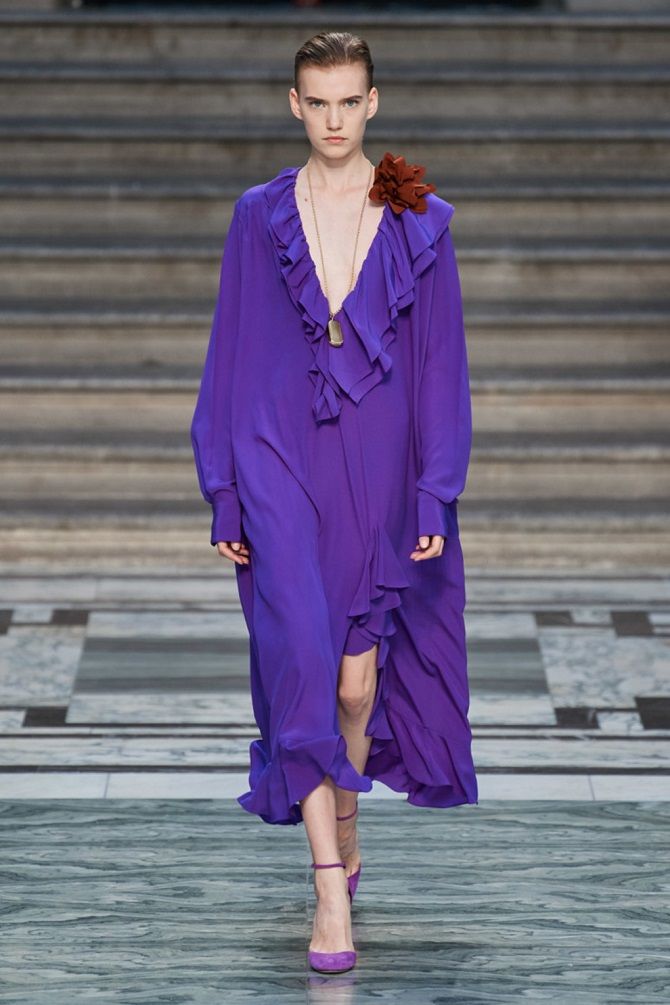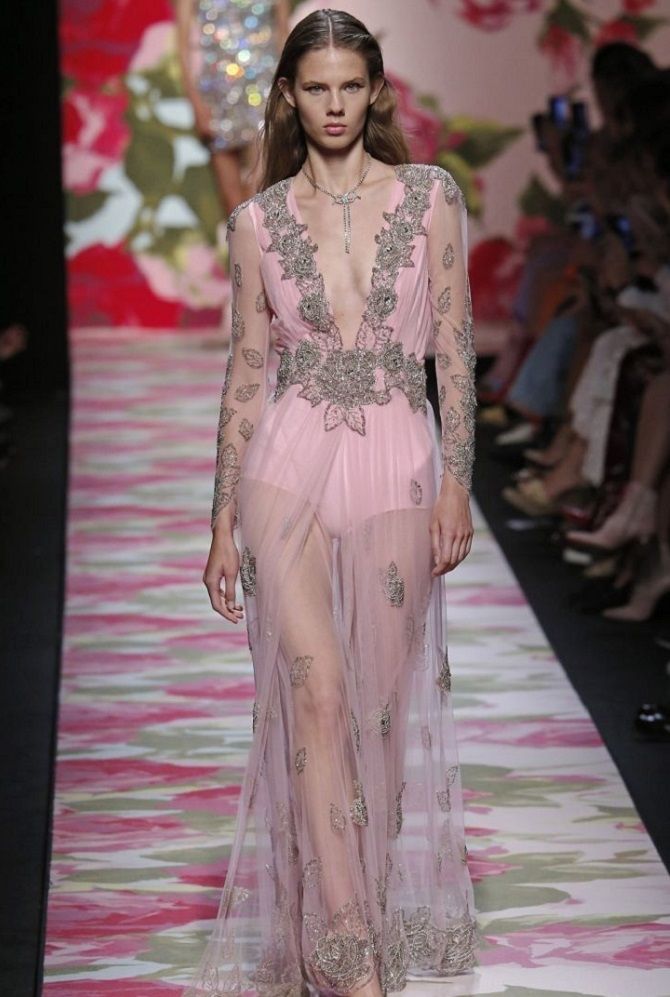 Such fashionable spring-summer dresses are presented in the collections of Valentino, Victoria Beckham, Blumarine, Dennis Basso, Givenchy.
High-necked styles of dresses
High-necked dresses with a neck hole or elegant top are the fashion trend of spring and summer 2021. The length of such dresses can be both maxi and midi. Outfits of medium length with plackets, ruffles or an asymmetrical bottom are also modern. Designers recommend choosing stylish plain spring dresses that can be decorated with buttons, belts, pockets. Summer dresses should be bright, with expressive prints.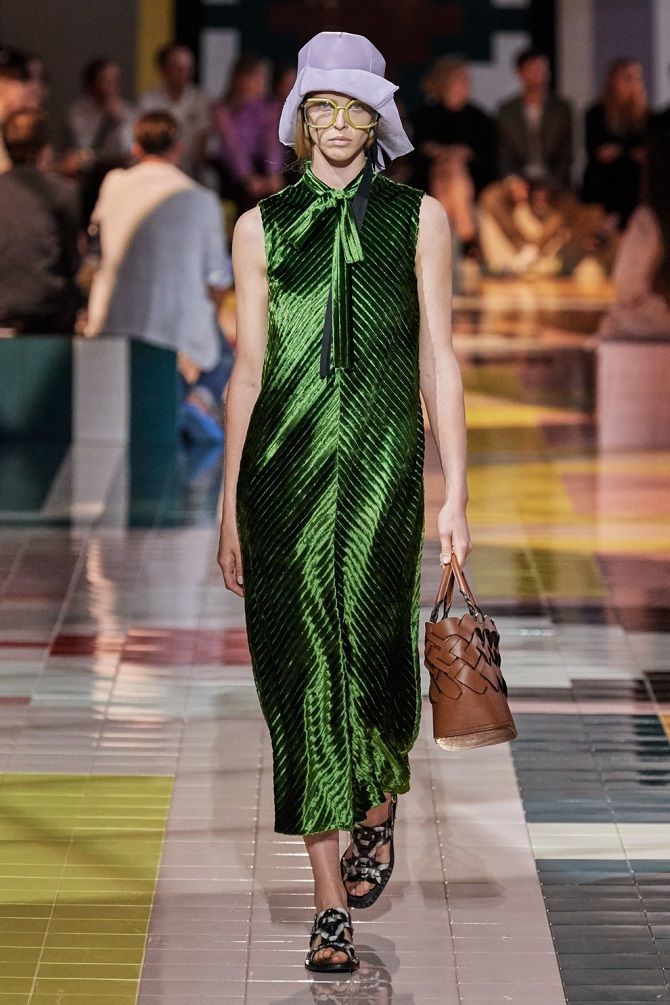 Such fashionable styles of dresses spring-summer 2021 are presented in the collections of Givenchy, Prada, Valentino, Chanel.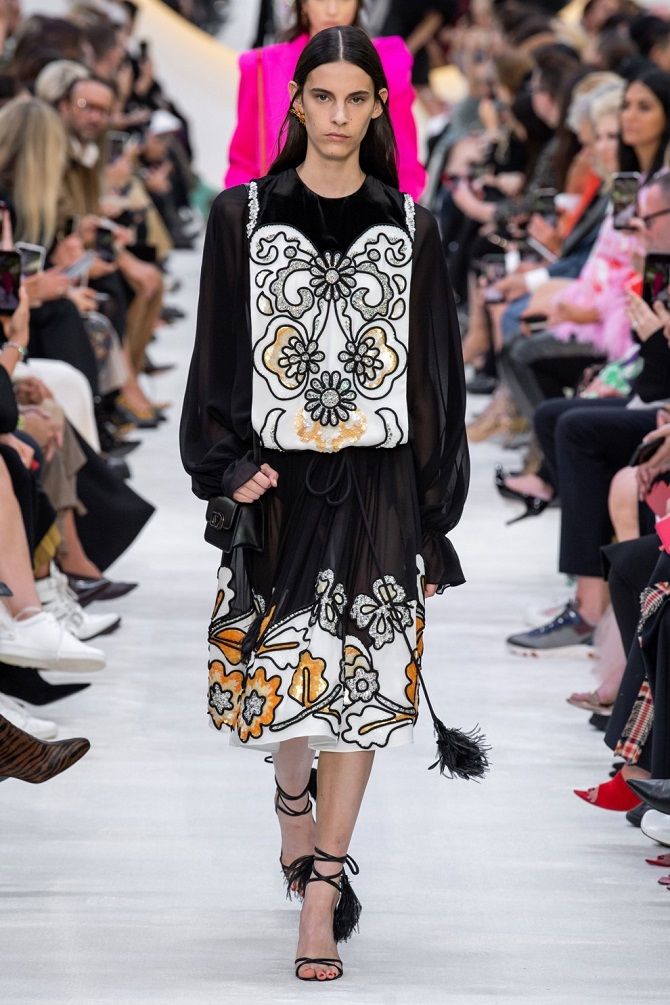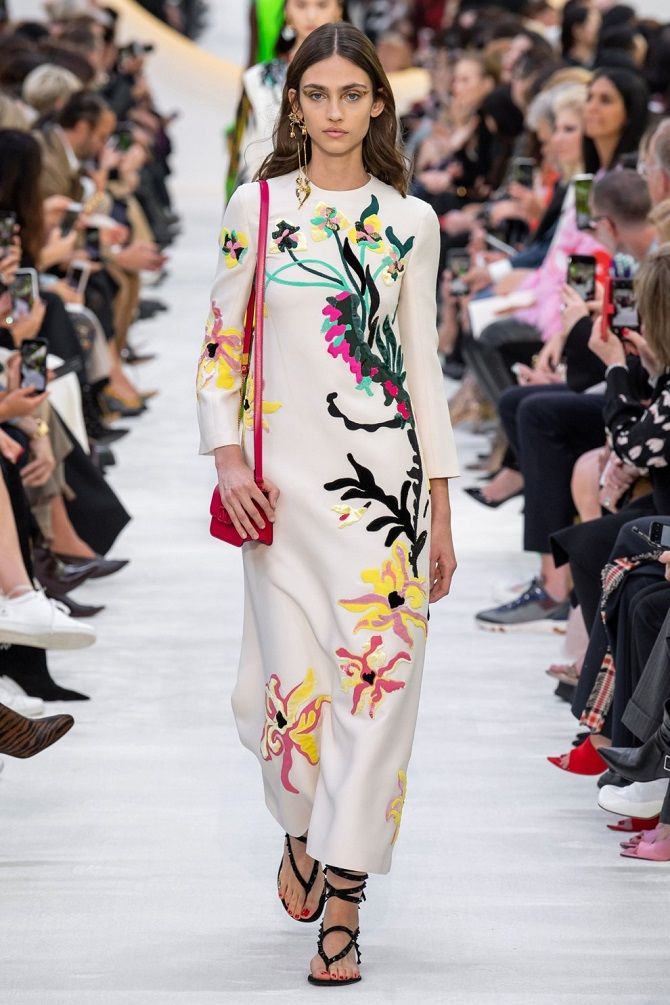 Fashionable women's dresses 2021 with puffed sleeves
Puff, lantern, gigot and bishop's sleeves don't go out of style. Designers recommend choosing outfits in which the main emphasis will be on lush and voluminous sleeves. New models can be seen in the collections of Givenchy, Valentino, Chanel, Schiaparelli, McQueen.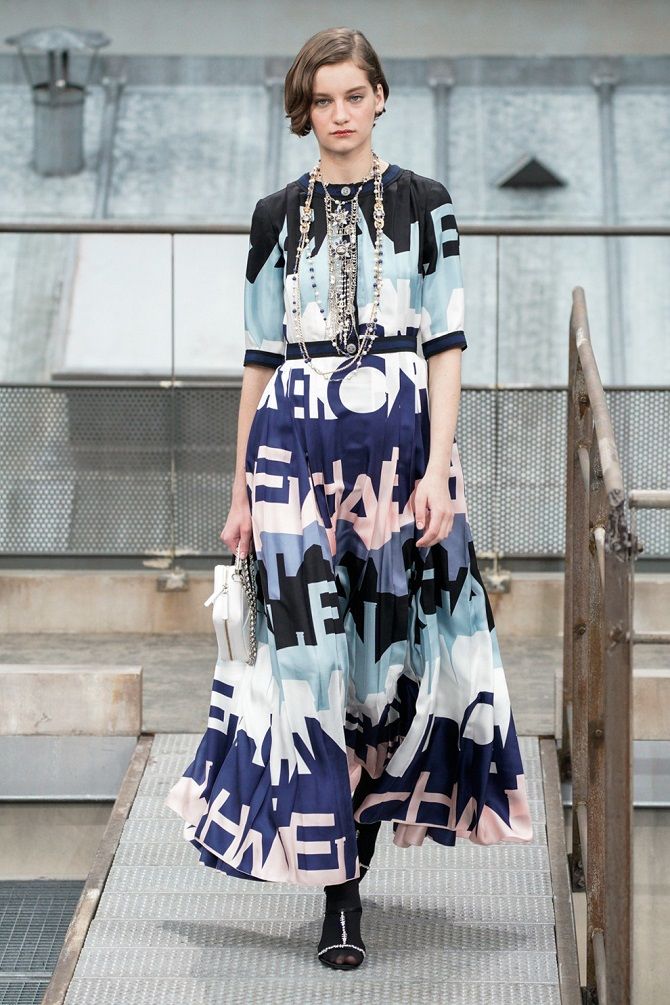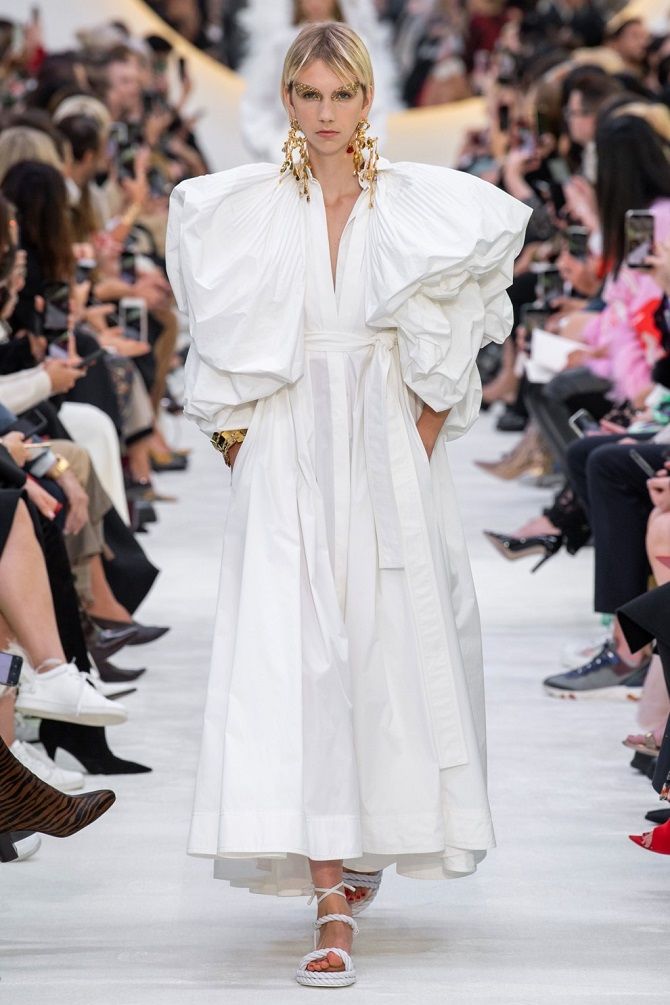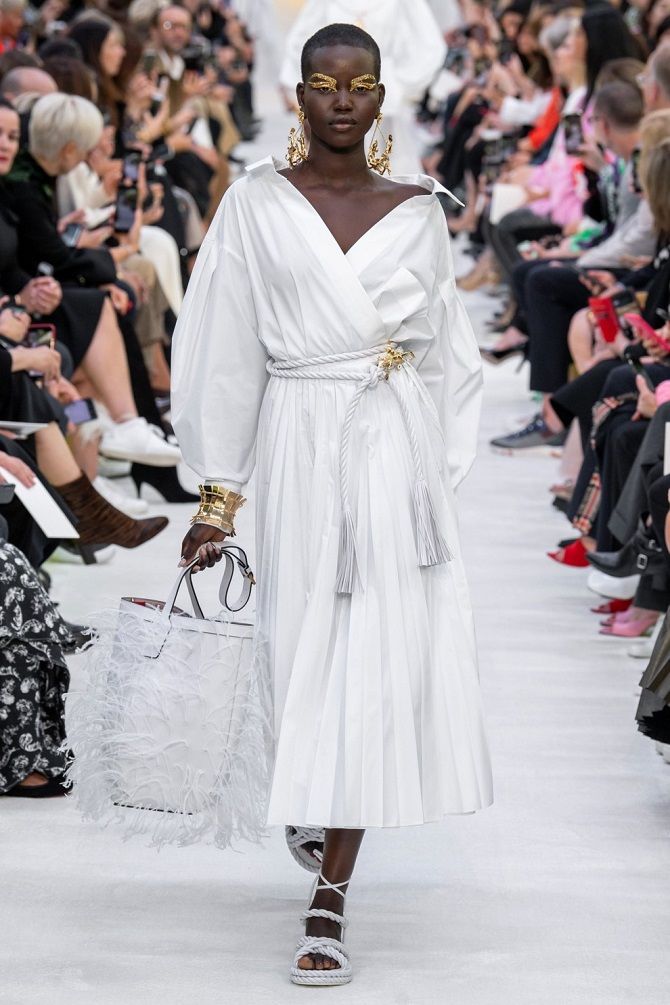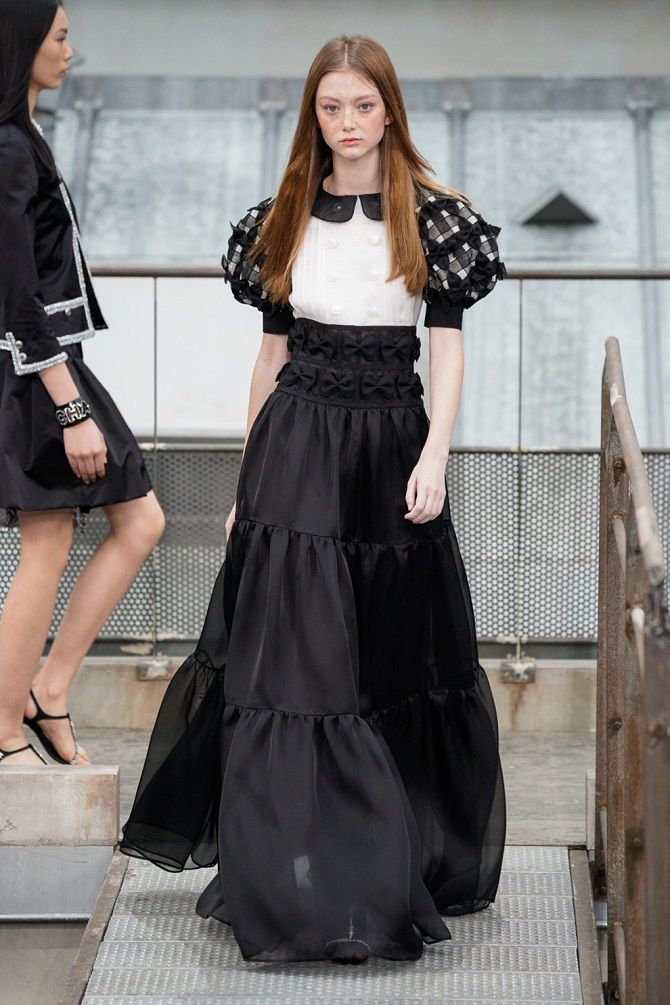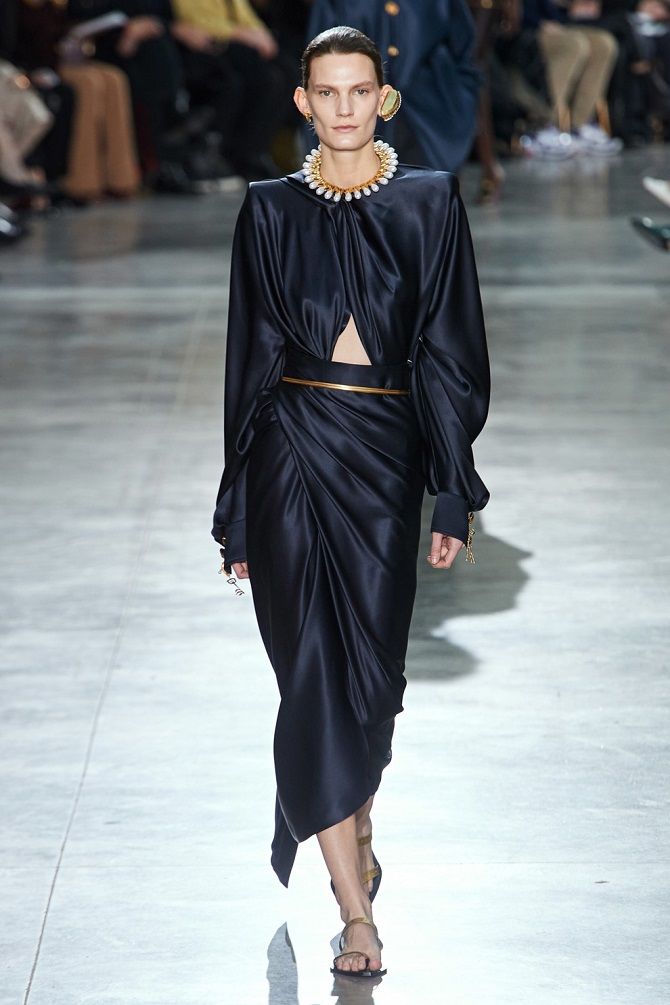 Classic and elegant suit-dresses
Don't forget about the elegant models of dresses, which are presented in bright expressive tones and unusual prints. We already wrote about the fashionable colors of spring-summer 2021, which are now prevailing in the collections of famous designers. Enjoy photos of fashion dresses from Dior, Schiaparelli, Chanel, Prada, Givenchy.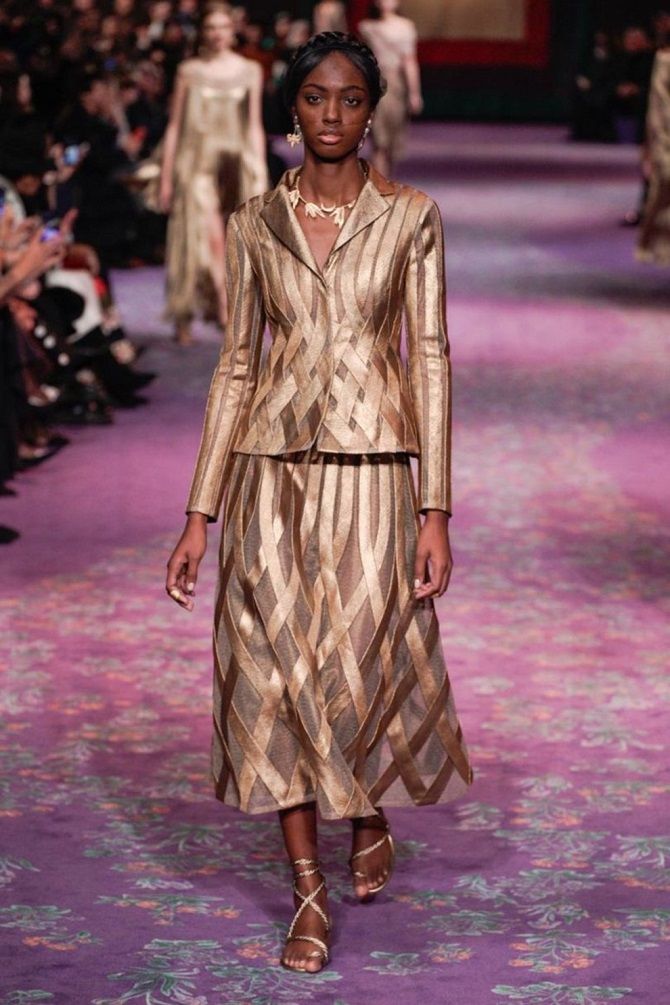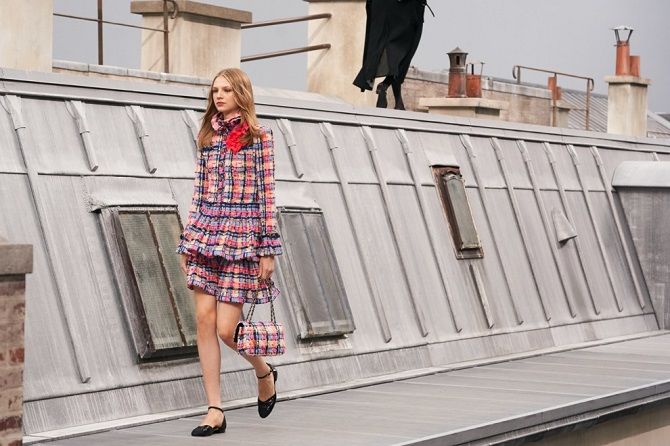 Such dresses will be an excellent choice for those women who love chastity, classic, and simplicity. Models are simple in style, but at the same time, they are bright and trendy.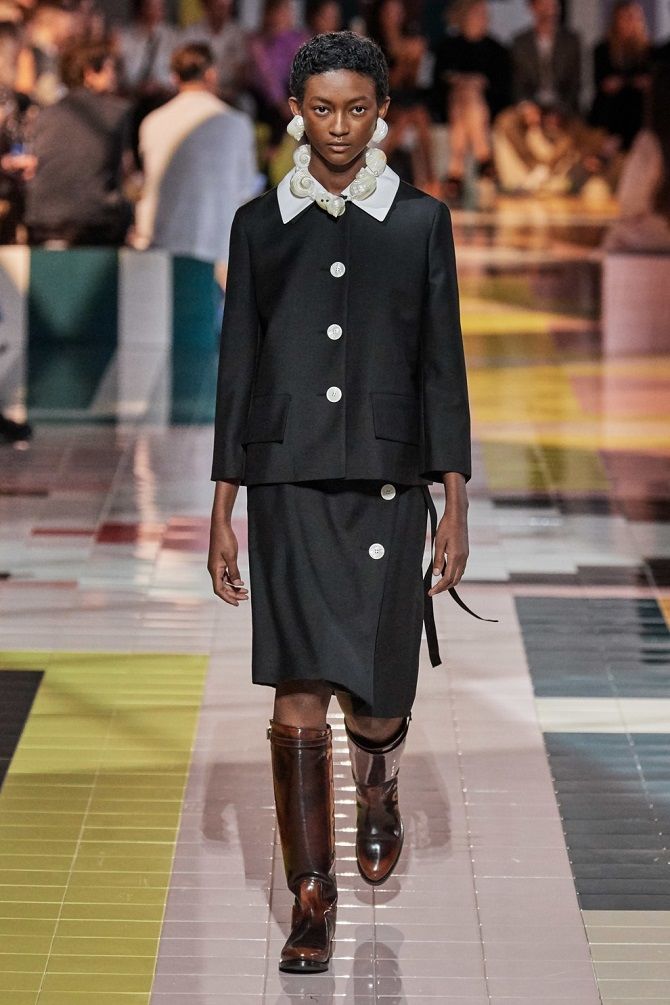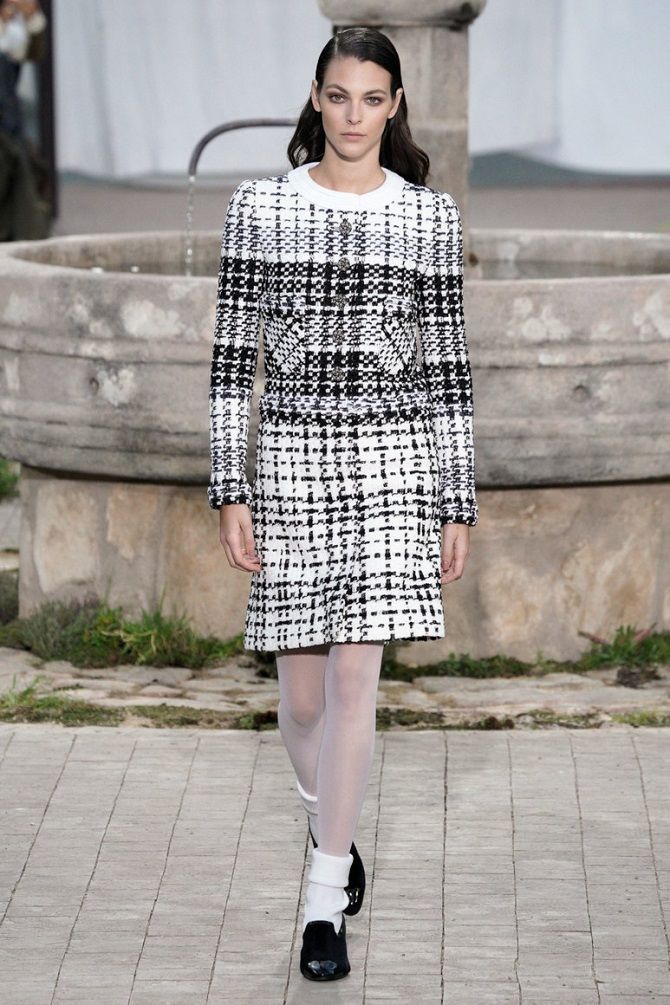 Leather styles of dresses for spring and summer 2021
Leather is the essential dress material for creating trendy and sophisticated collections. World brands offer a large selection of leather dresses that can be worn both in spring and summer. They are represented in the collections of Givenchy, Hermes, Agnona.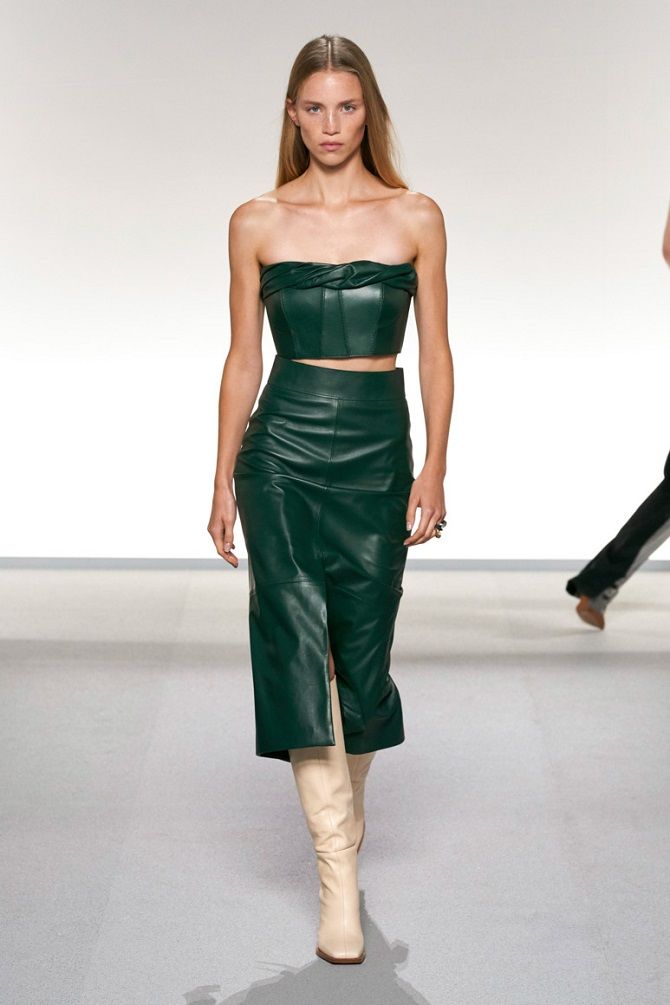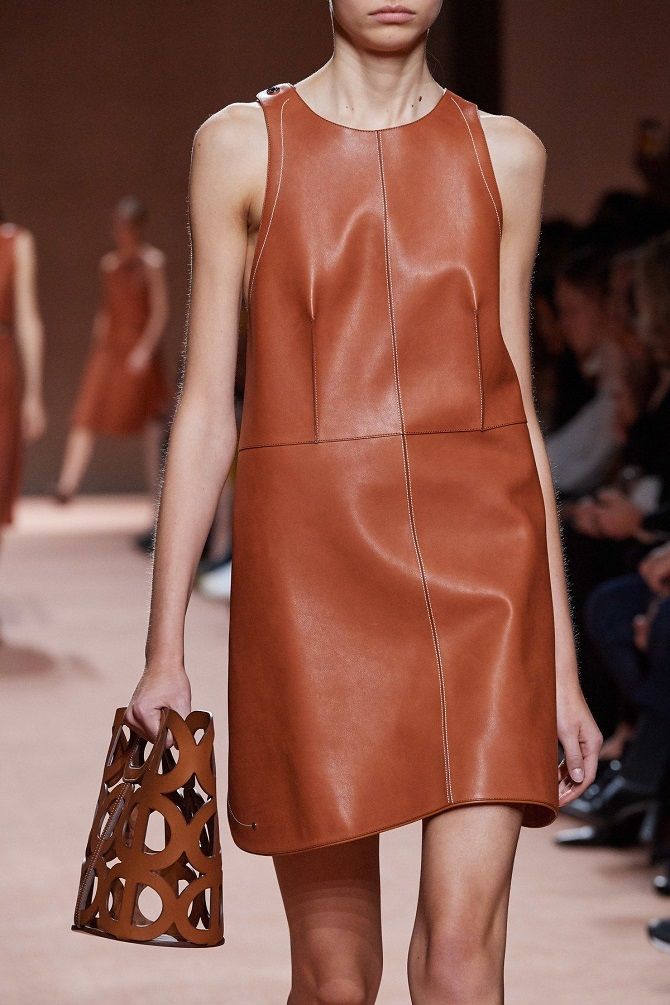 Naturalness and freedom
This season, designers advise girls to be light, airy and natural. Therefore, silk and satin dresses are on-trend, as well as models made of soft, delicate, very light fabrics. Pay attention to ruffles, romantic folds, bows, and other original accessories. Tenderness, love and romanticism are the themes of the spring-summer 2021 season. So the evening dresses of the season should be also especially elegant. Models are presented in the collections of Alexander Vauthier, Chanel, Valentino, Schiaparelli.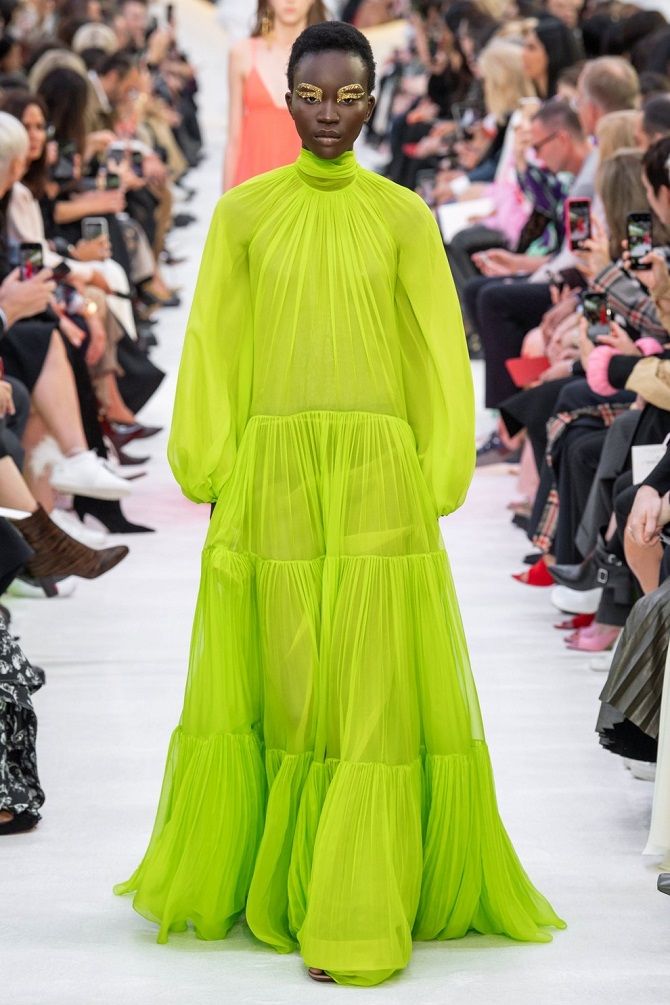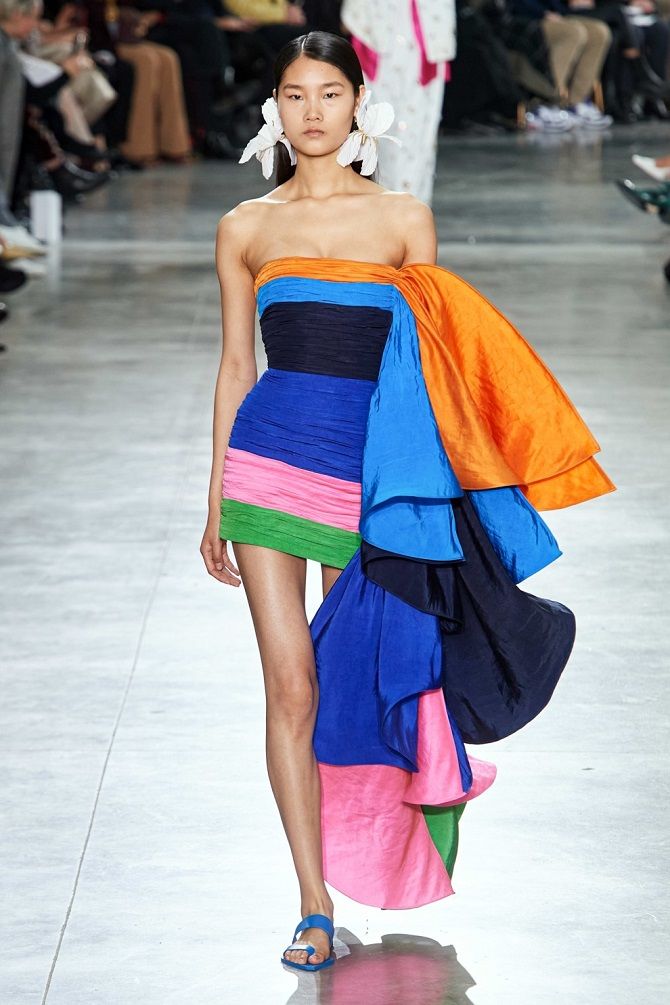 Bright tones and prints
Designers recommend not to limit yourself. The spring-summer 2021 season allows wearing bright, colorful shades and combining several colors at the same time. You can choose saturated colors, combining them with more gentle and warm. Do not forget about prints. Large and small floral, leopard prints, spots and check will be popular. Take a look at photos of fashionable dresses from the collections of Valentino, Ralph & Russo, Chanel, Alexander Vauthier, Givenchy.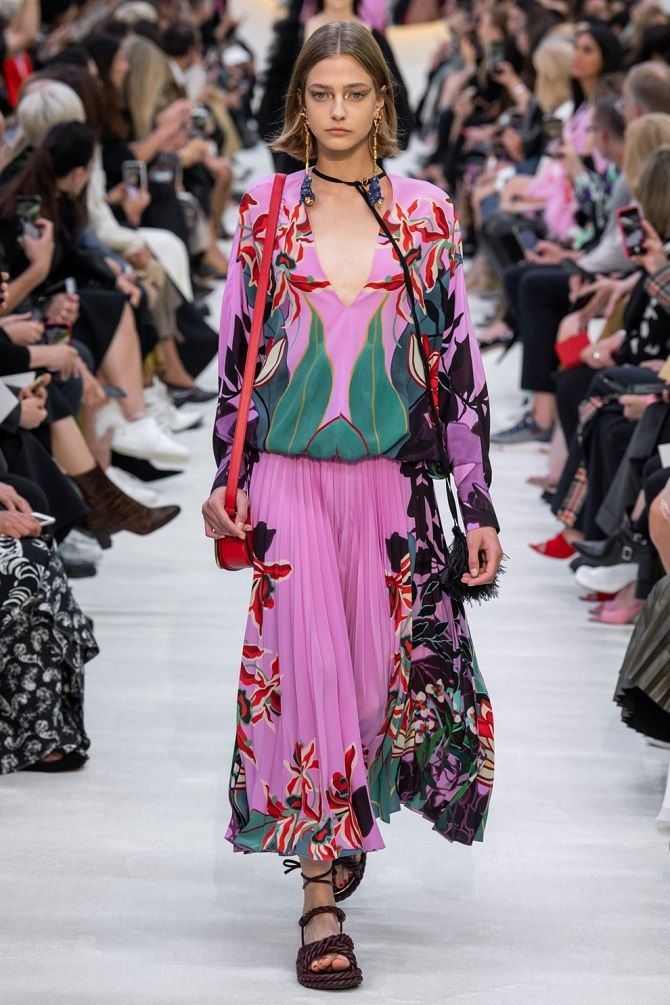 Translucent fabrics
One of the main trends of fashion in spring and summer 2021 is choosing dresses of bright or sombre colors with a translucent top or bottom. These are stylish, bold and very beautiful outfits. They are represented in the collections of Alexander Vauthier, Chanel, Ralph & Russo, Christian Dior, Fendi, Gucci, Dolce & Gabbana.
Maxi and Mini Length
Don't hesitate to show your legs and look sexy – this season mini dresses are at the peak of the popularity. Models with elegant plackets, a non-standard top or bottom, decorated with additional elements create a light and slightly aggressive look. Maxi dresses also retain their popularity. Look at various outfits in the collections of designers Givenchy, Alexander Vauthier, Chanel, Ralph & Russo, Valentino.
Similar articles / You may like this