Shoes with a particularly high top are indispensable in the cold season. Treads are available in all colors, materials, with narrow or wide tops, with or without heels – for every taste. They will keep you warm even in the most severe frosts and make your legs infinitely long – if you combine them correctly. And in order not to get into a mess, read on joy-pup.com what you can't wear over the knee boots with.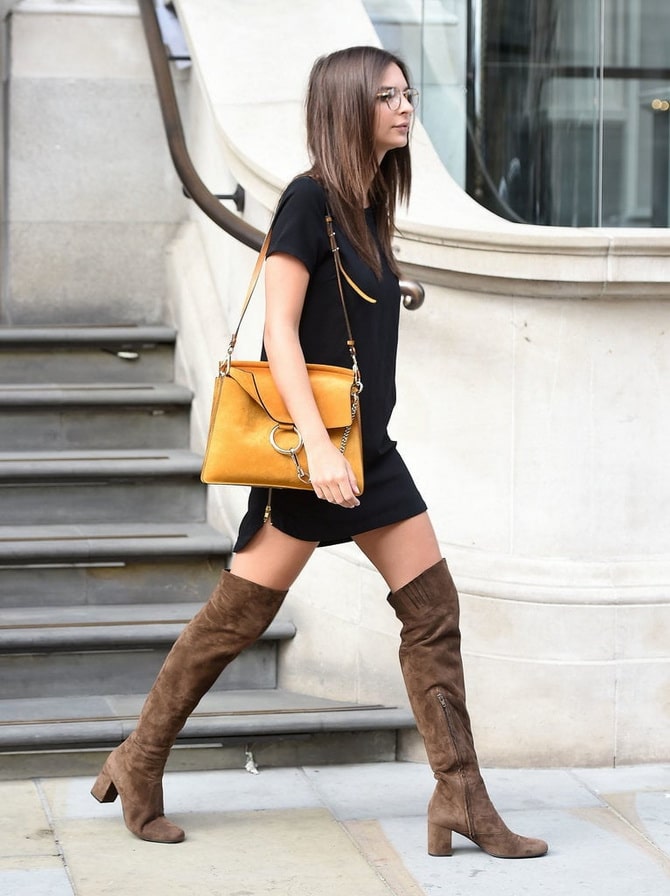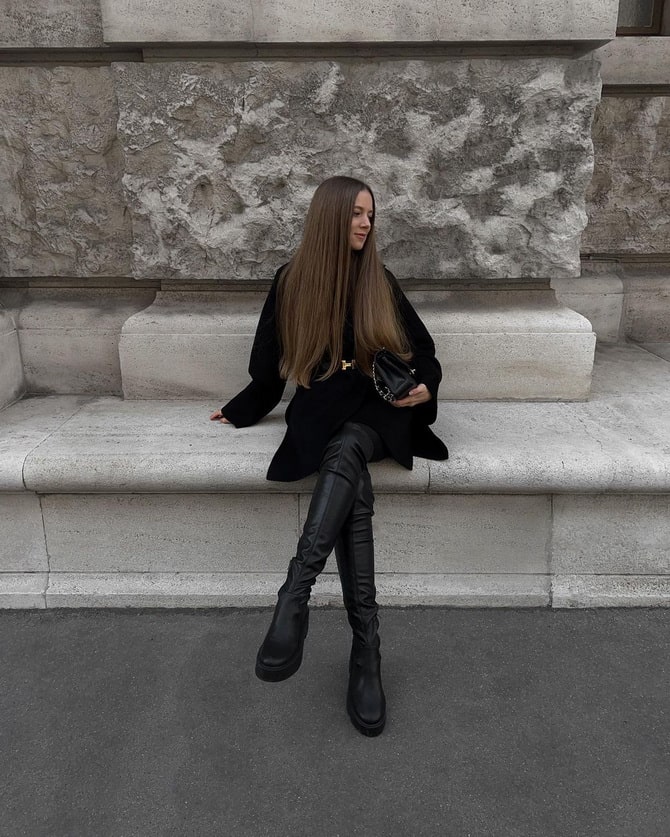 There is such a proverb – less is better, which can become a motto when combining everyday looks. Over the knee boots are a showy item, so it's best to switch to neutral clothing when choosing a bow. By themselves, they already attract attention, and it is very common for women to sin, making an overloaded look. But finding the right combination is not so difficult. Ideally, the look should be more neutral to leave a zest at the expense of boots. Flashy materials, such as patent leather, look a little cheap and vulgar when combined with high boots. This is especially true for models with very high and thin heels. A thin suede skirt or a rough-knit sweater in layered looks is more suitable for everyday use.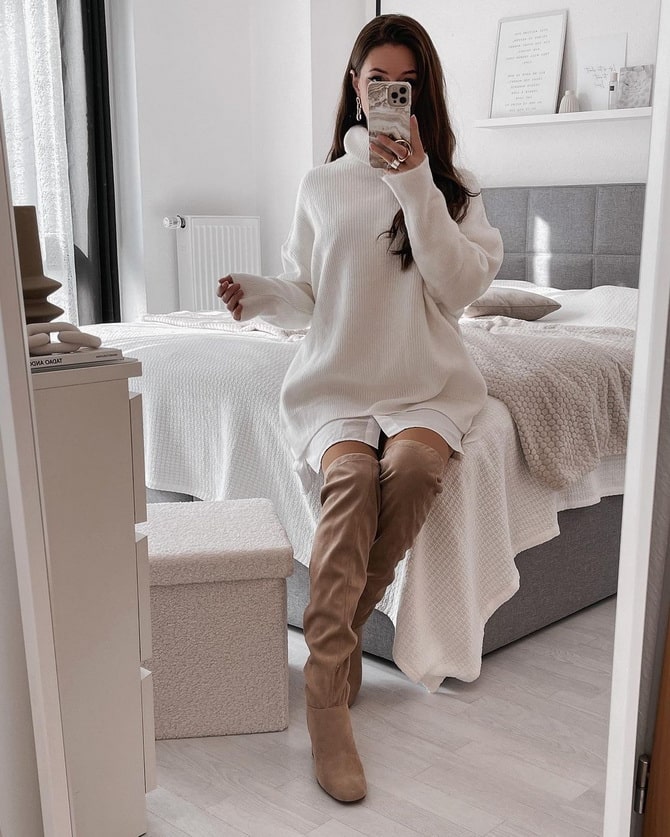 The higher the heel of the boots, the smaller the distance between the end of the top and the hem of the skirt should be. So the whole outfit looks very defiant, and at low temperatures you can freeze. The area of ​​​​the body between the top and the skirt should be no more than the width of the palm, so that the image is harmonious. If you choose skirts, avoid those that are too tight and very short. Loose and curvy styles look much better and can be worn with heavy blouses, knitwear and scarves.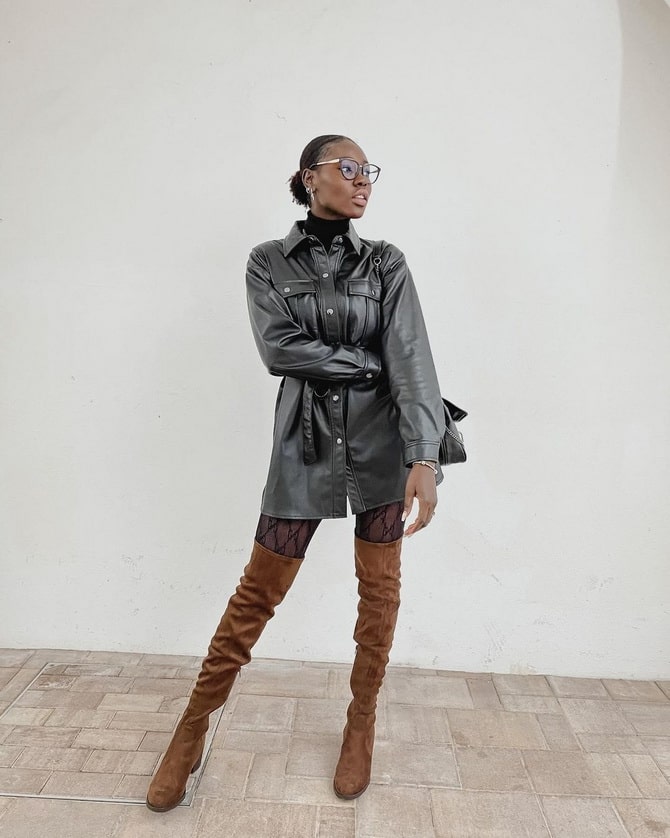 Over the knee boots are best combined with neutral colors. These include tones such as navy blue, olive green, brown, gray or classic black. So you can even wear boots to the office or on a date. Rich hues like pink, red or grassy green are more suitable for parties or special occasions when you want to grab attention.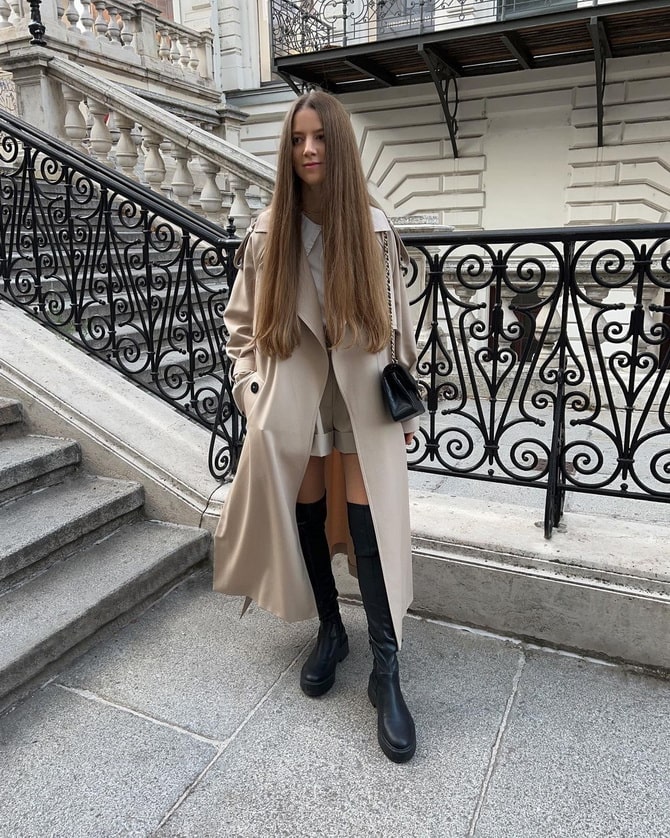 Usually overweight women are afraid to wear boots, because they think that over the knee boots are too tight for thick legs. But it's a matter of knowing how to balance pieces of clothing. It is preferable to wear trousers in dark colors or the same color with shoes, this will give the impression of a more elongated silhouette. Pair it with a blouse or a hip-length shirt.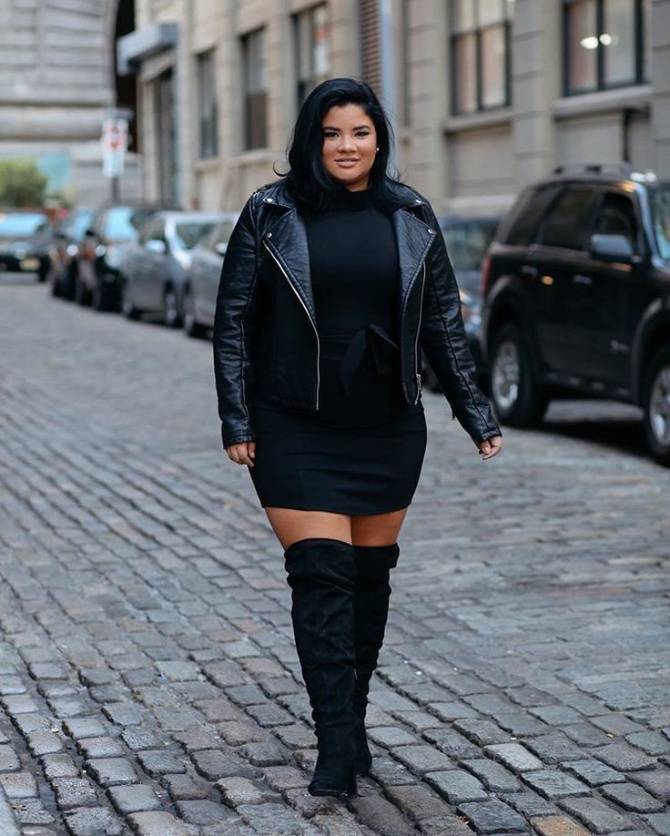 Do not wear high boots with jeans. This outdated combination is considered old-fashioned and out of date.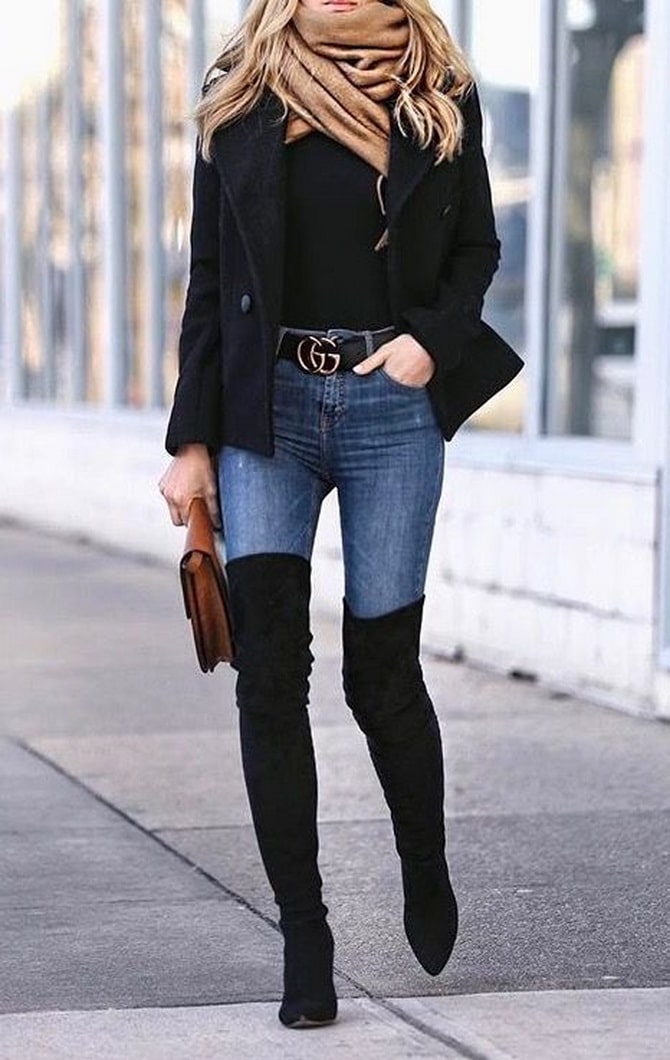 Light fabrics are not combined with over the knee boots. Do not wear airy dresses, especially light colors, with high boots. Instead, pair them with a textured or thick skirt or dress. Sweater dresses also look fantastic with over the knee boots.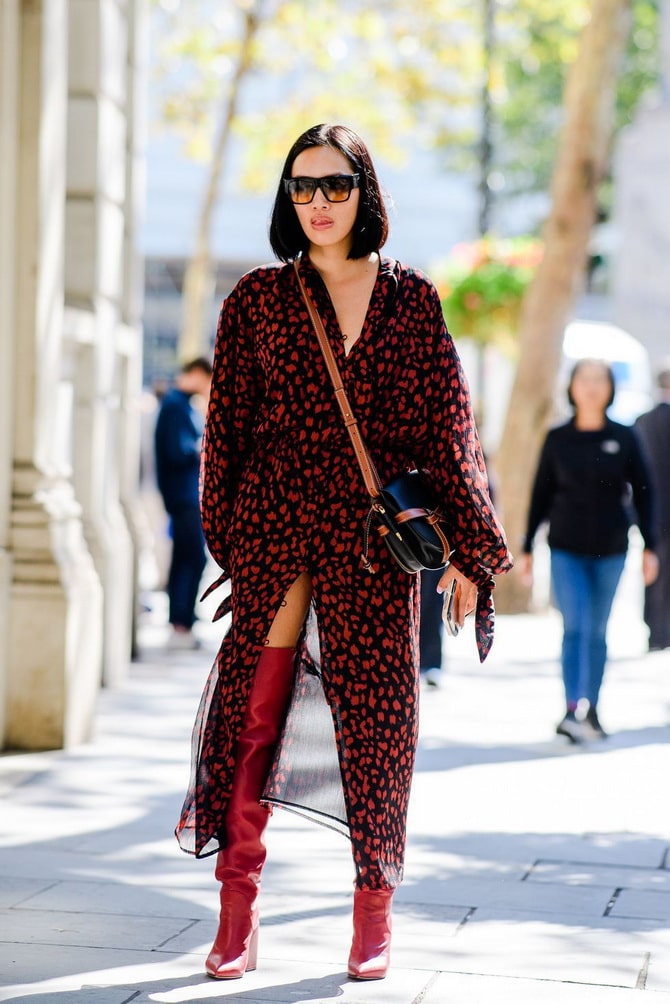 There are things that can only be worn at certain times of the year. Parts of your outfit should be appropriate for the season and the weather. White jeans are associated with sunlight, while high boots speak of cold and rain. Heavy-looking over the knee boots are not recommended to be worn with light-colored trousers. The high top cuts the silhouette in half and shortens the height.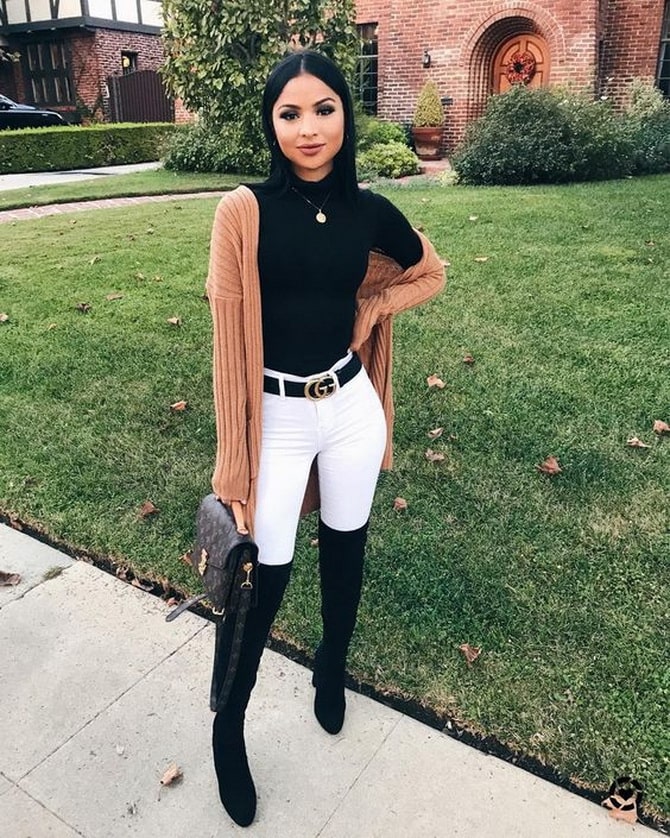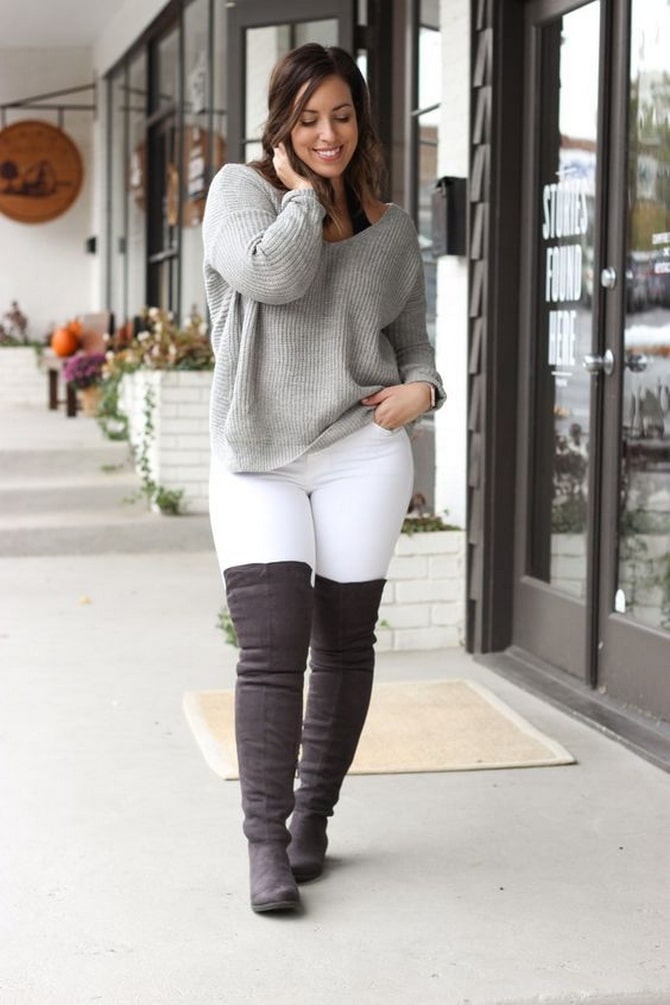 Similar articles / You may like this