The trendy duffle coat is loved by many fashionistas. This model is perfect for any style and looks beautiful, interesting. It can be combined with any bottom, diversifying your image. We at joy-pup will tell you how to wear a duffle coat in 2023.
What is a duffle coat?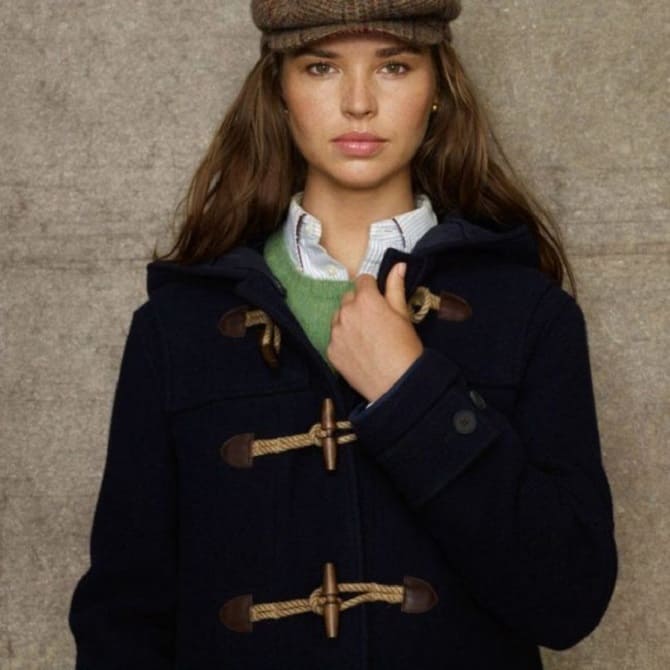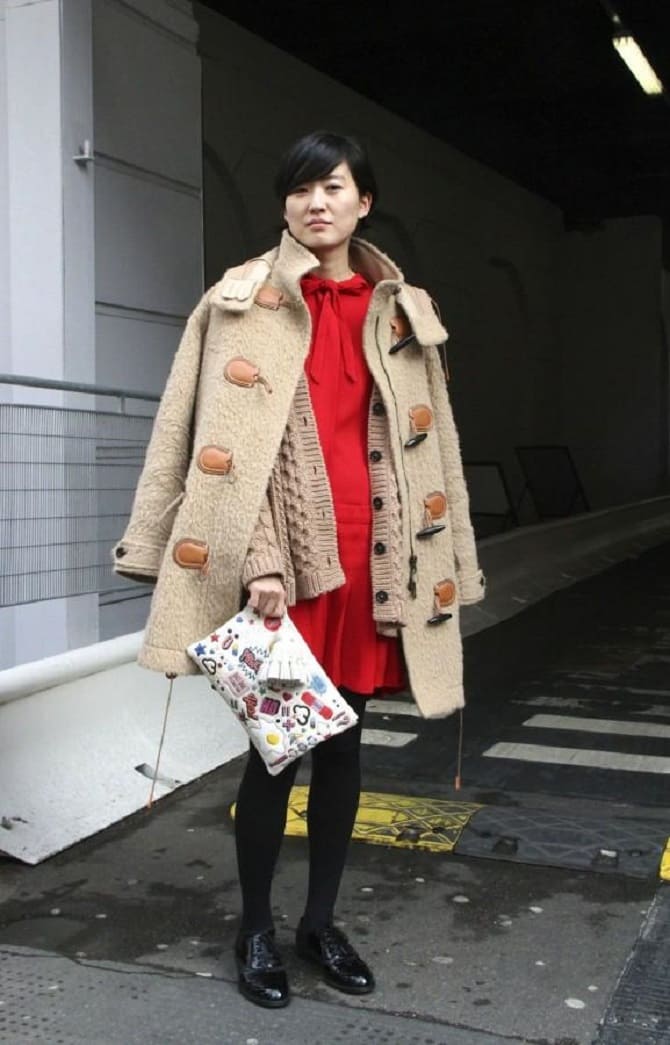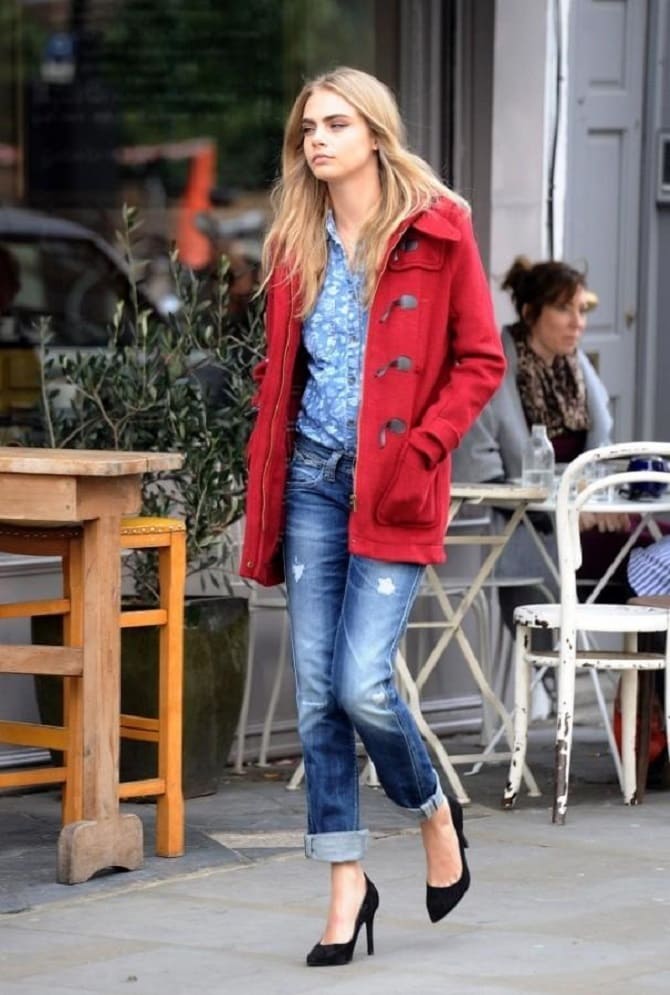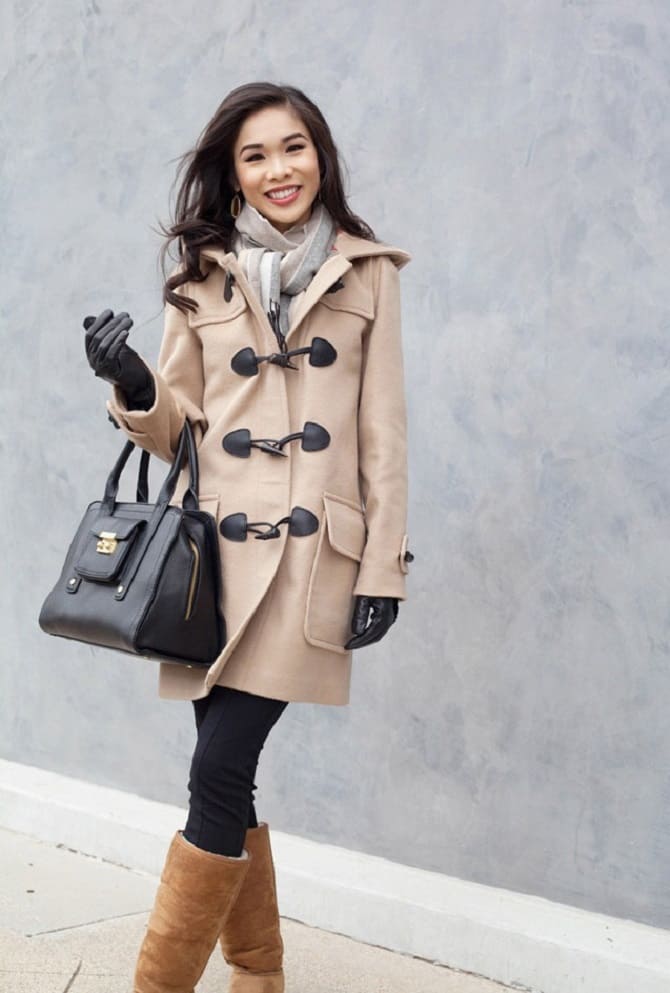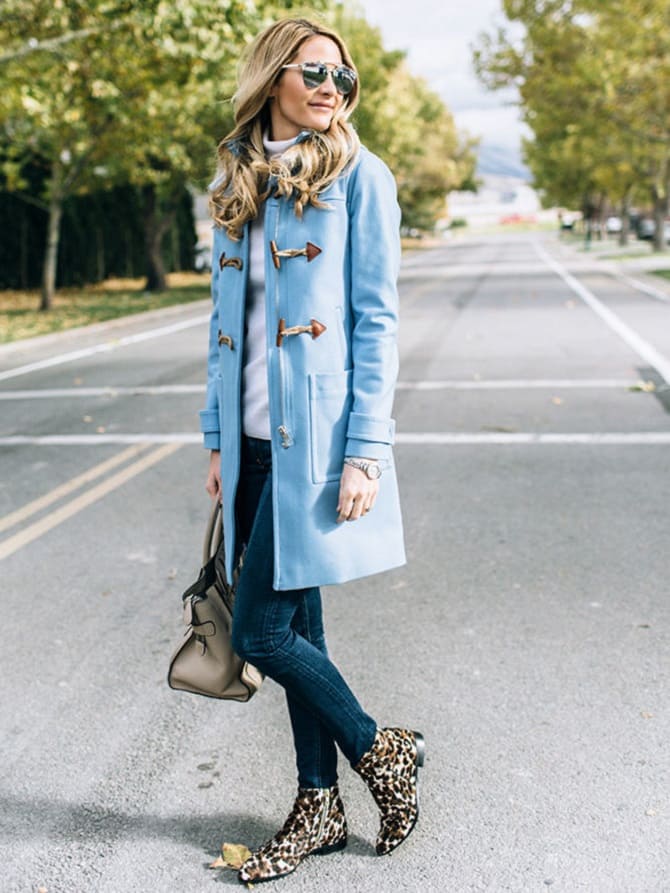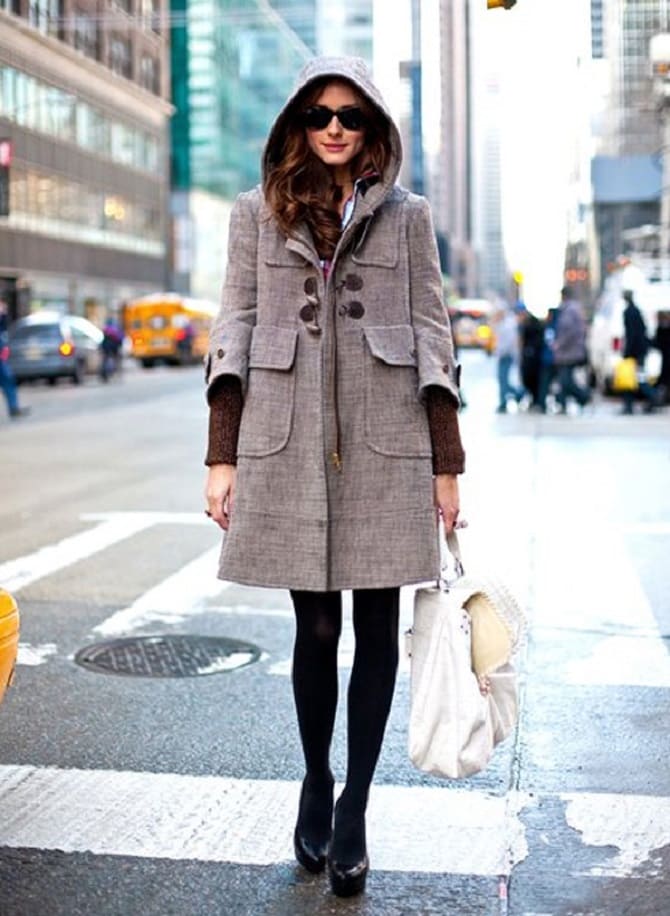 This is a straight-cut single-breasted coat with a hood. It is sewn from dense woolen fabric, so it is perfect not only for autumn, but also for warm winter. A duffle coat necessarily has large patch pockets, shoulder pads and huge wooden or bone buttons that are fastened with loops.
In 2023, the classic duffle coat in a light beige shade will be fashionable. But also designers recommend paying attention to models in red, yellow, blue, green shades. Pay attention to the coat with prints, it will definitely make you stand out.
What to wear with a duffle coat?
Interestingly, Yves Saint Laurent introduced the duffle coat into the women's wardrobe. In the past, only men wore coats. Therefore, it combines grace and a certain severity. You can combine it with almost any outfit.
You can wear a sweater or golf with a throat under a duffle coat. In this case, you will be warm, and the image will turn out romantic.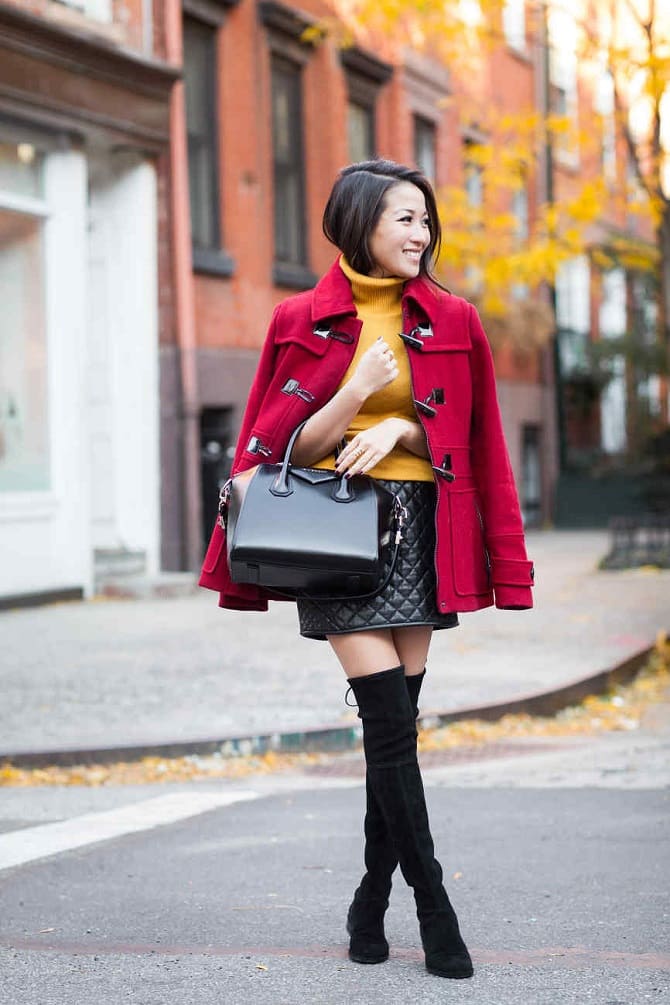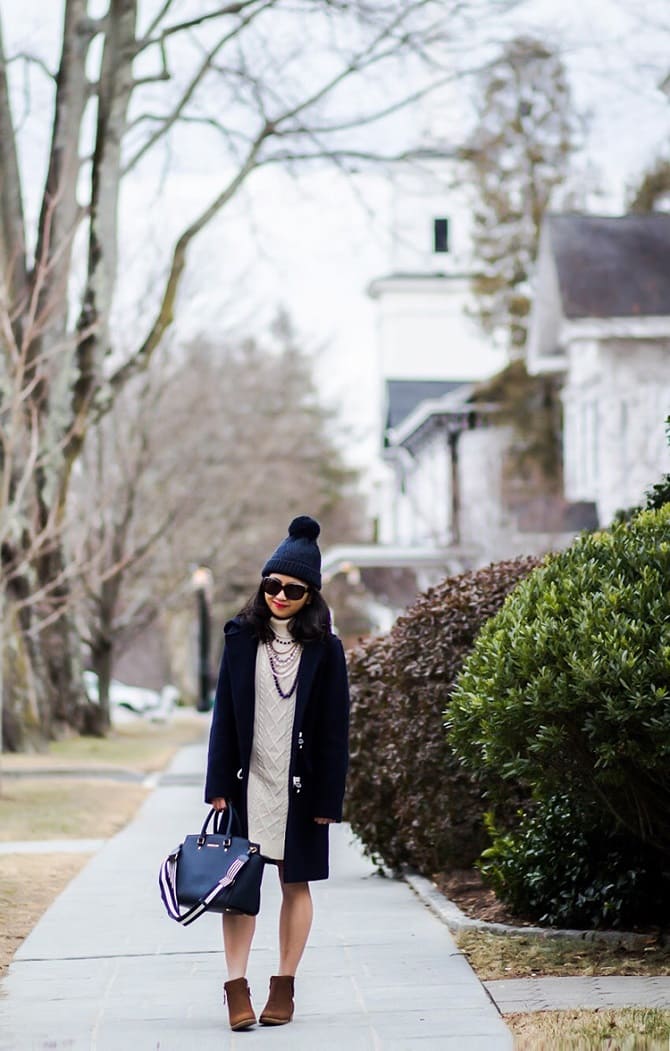 Add a wide-brimmed hat to your style if you want to look elegant. And be sure to choose in this case boots with heels. You can also use caps, knitted hats.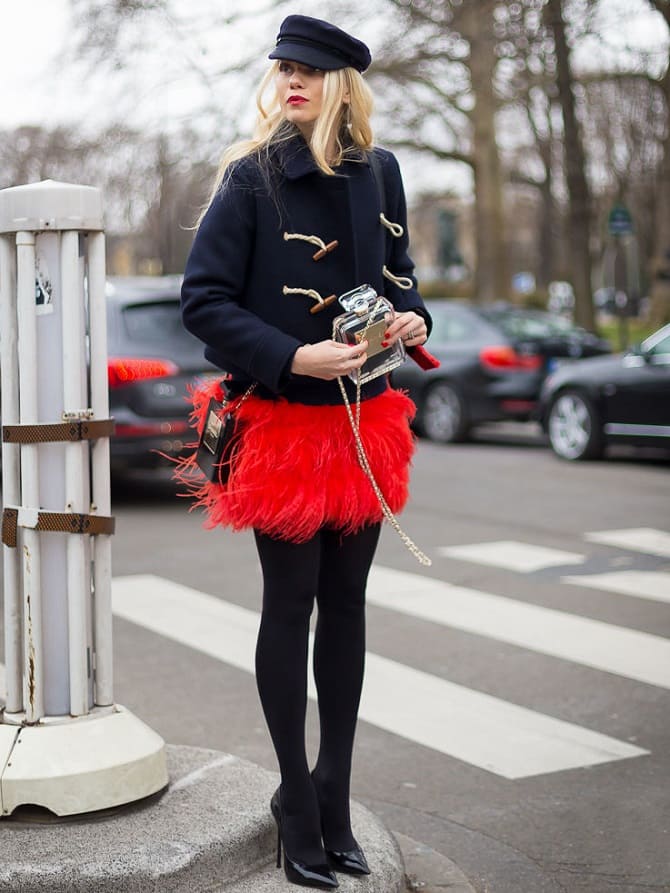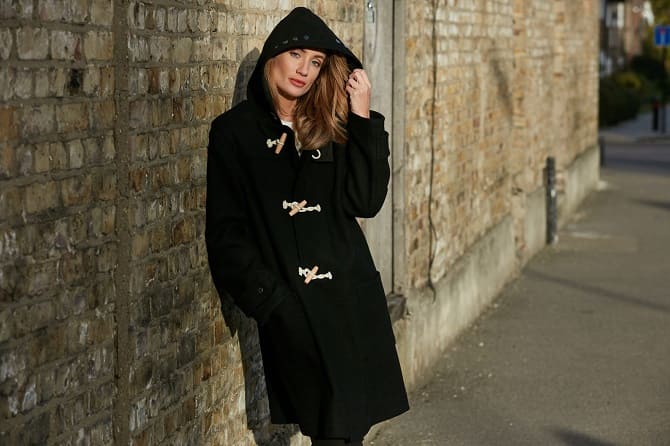 Use the duffle coat for layered looks too. For example, wear a shirt or blouse with a jacket under it, as well as a skirt or trousers.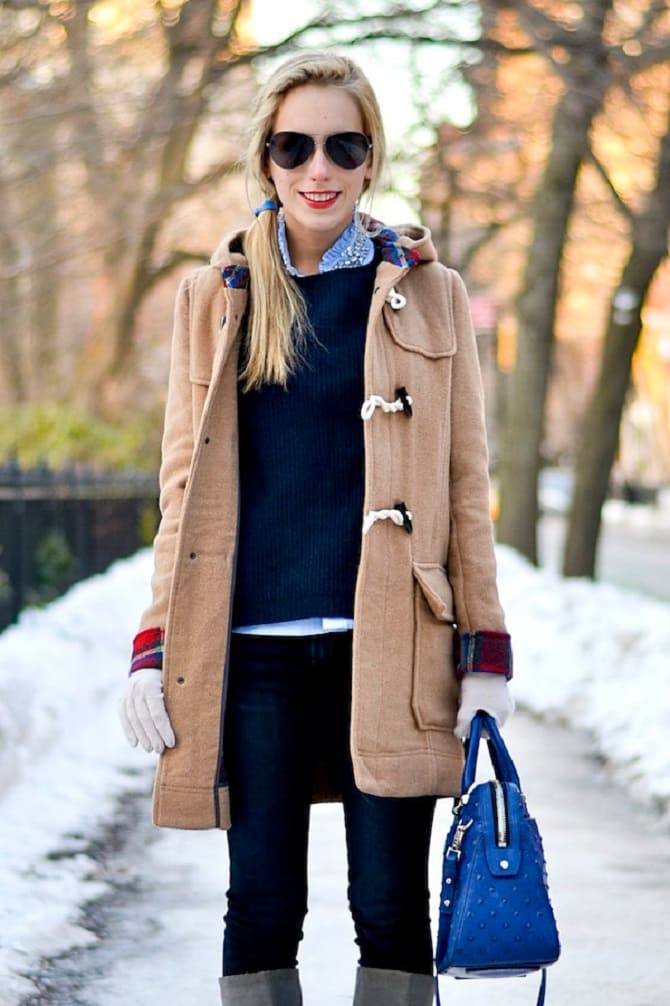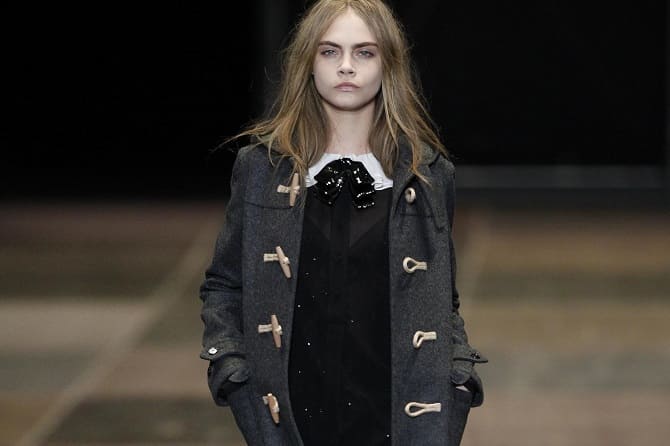 If the duffle coat is knee length, trousers or short skirts are best combined with it. But an elongated coat looks good with a long skirt or dress.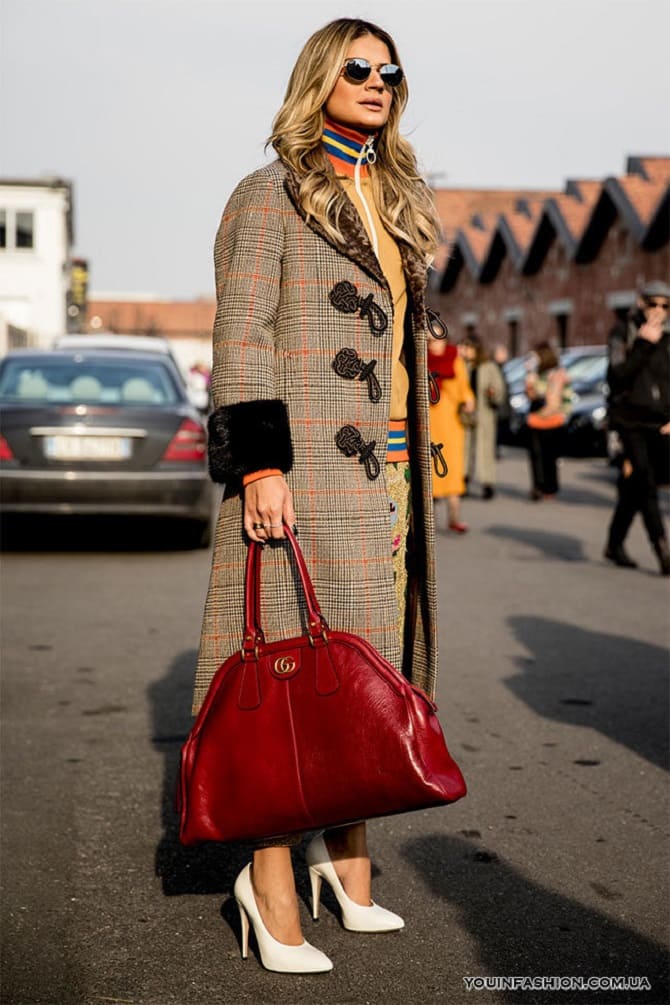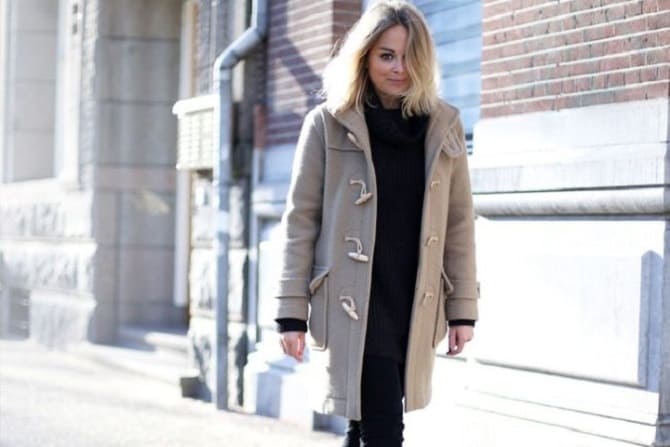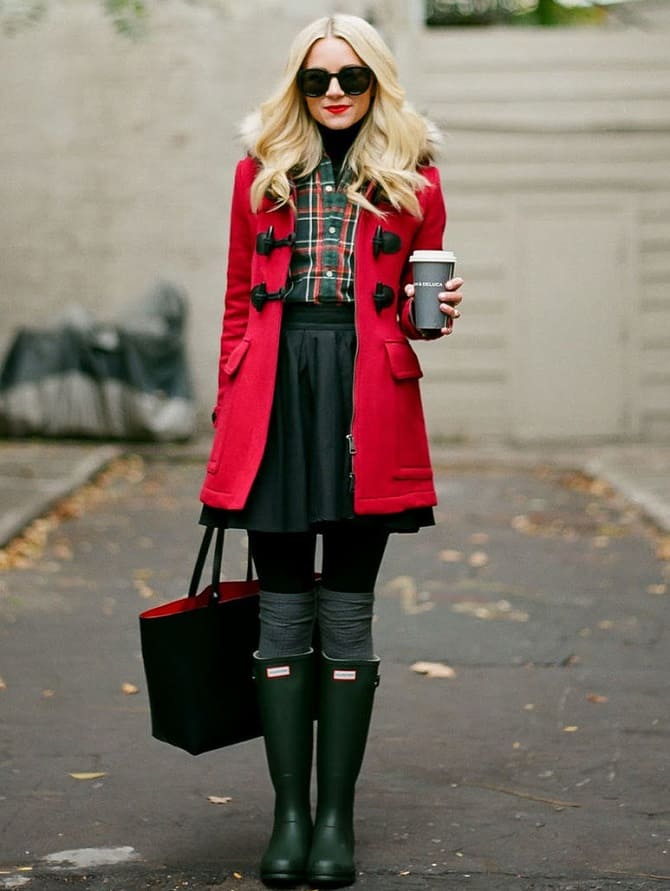 Don't be afraid to use a wool bottom when wearing a duffle coat. The coat goes well with such clothes. Also add fur accessories to your look: handbag, scarf, gloves.
In 2023, a duffle coat doesn't have to be a perfect fit. Indeed, oversized style has been in fashion for many seasons, and designers create outerwear that is one size larger. In this case, wear a wool sweater or vest under the coat.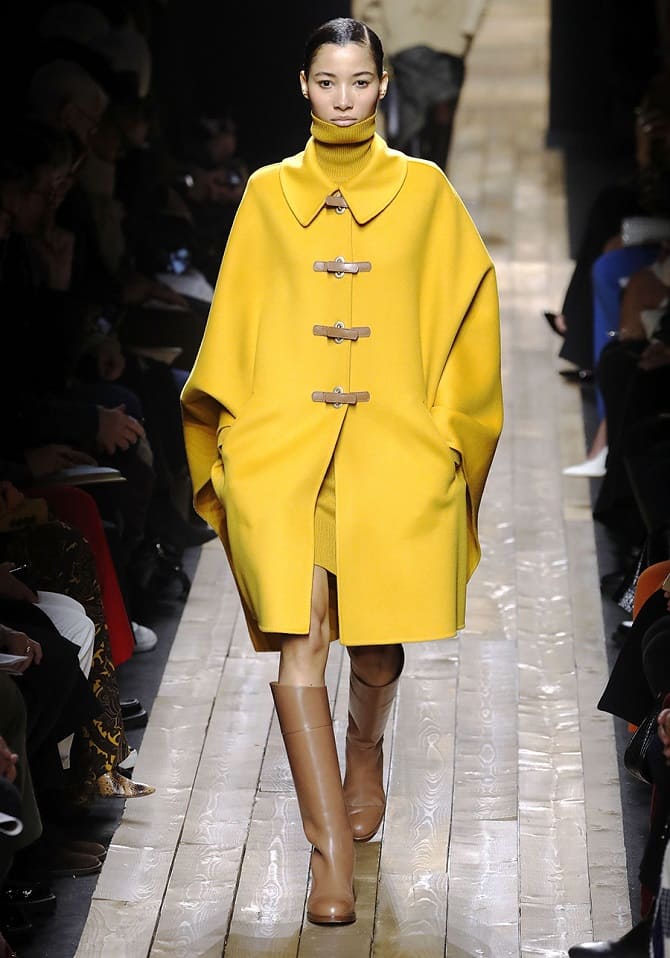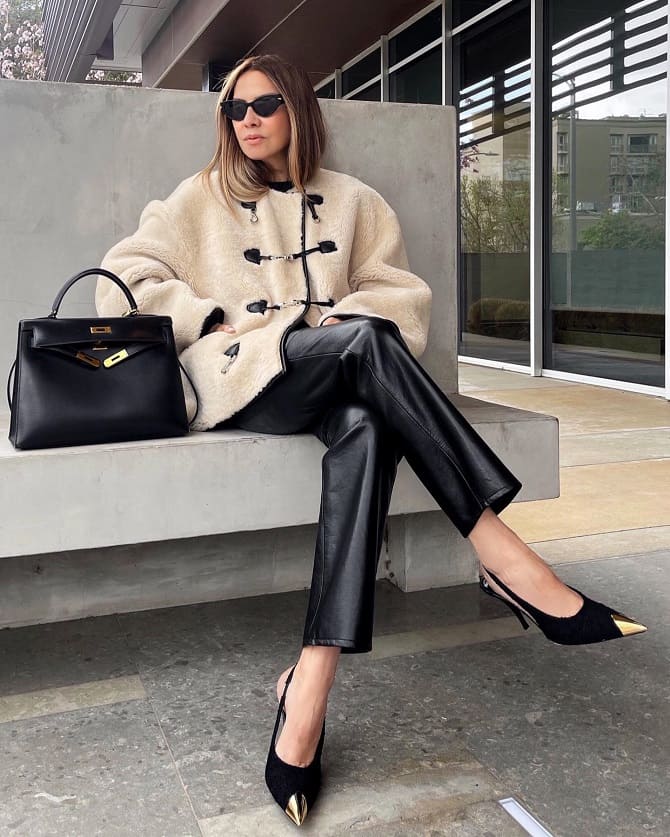 To create a street style look, wear jeans under a duffle coat. Instead of classic boots, choose tractor-soled shoes that will add playfulness and courage to your look.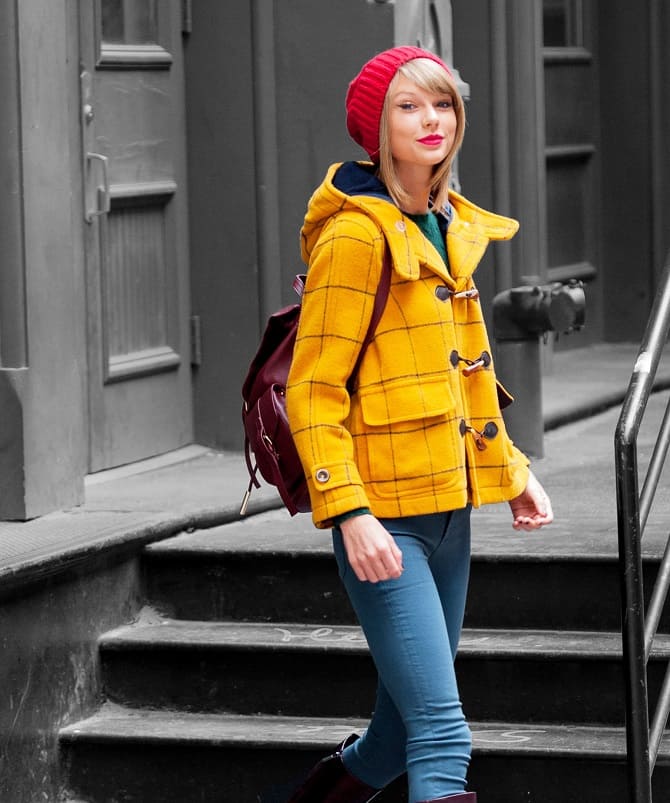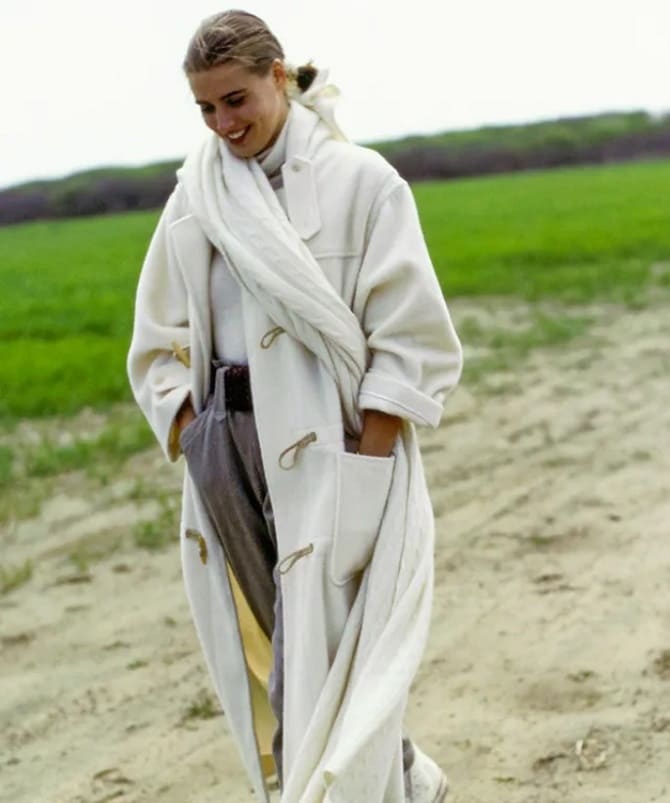 Similar articles / You may like this