We may make mistakes in choosing the most suitable trousers. Not all styles that look beautiful on others fit your figure. For those with wide hips, the right model is the one that accentuates your curves and shapes the silhouette to your liking. We at Joy-pup will help you find the perfect pants for those with wide hips that will balance your figure.
Bonus Video Carmen Steffens at New York Fashion Week Powered By Art Hearts Fashion February 2023
Flared jeans
This type of jeans is ideal for wide hips, especially if you have a pear body type. The flared style will transform your figure, creating a beautiful visual harmony. Opt for high-waisted jeans that will enhance your hips. Models that flare from the knees will balance your curves. Total denim looks create a monochrome effect that elongates the silhouette and ennobles the figure.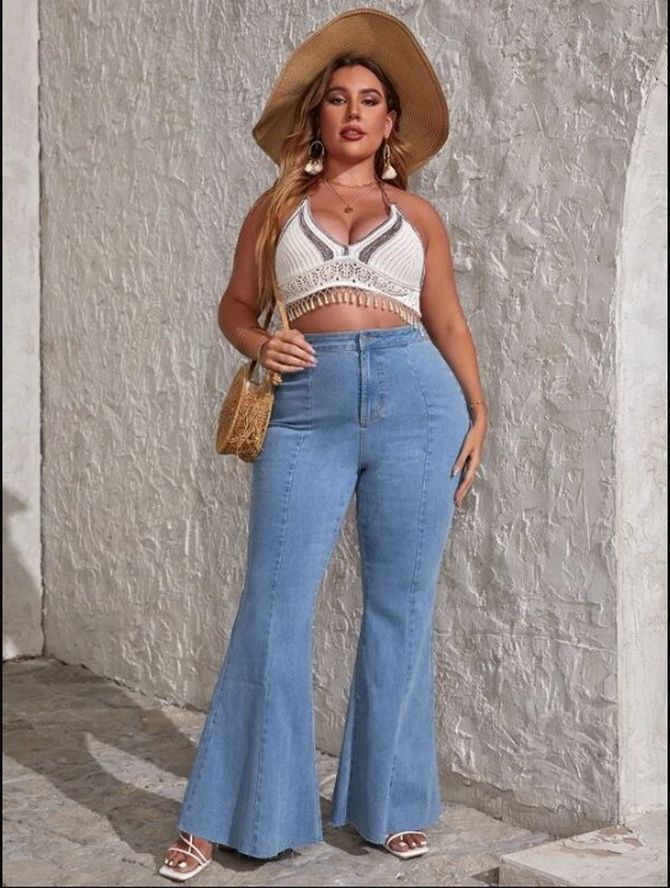 Palazzo trousers
If you don't want to draw attention to your curvaceous hips, this trouser style is for you. The wide, full-length cut recreates a linear silhouette and reduces the roundness of the hips. Choose high-waisted styles to elongate your lower body and off your hips. In recent years, flared cuts are back in fashion. Therefore, you can easily find the perfect palazzo pants. It's a casual piece that can be spruced up with a statement top or blouse.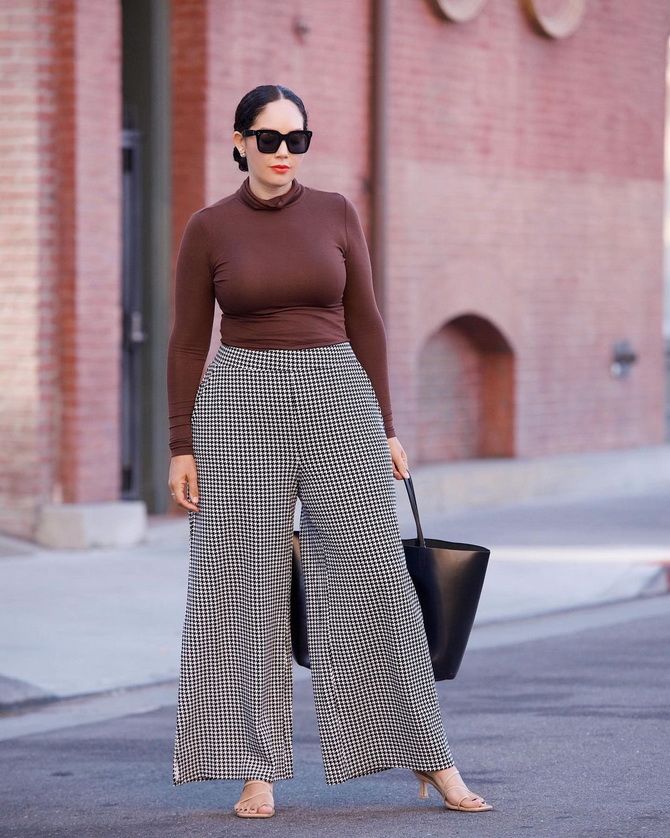 Straight trousers
If tight pants are not the best model for reducing wide hips, then a straight-leg style will be a great replacement. Straight trousers go very well with a jacket. Choose a jacket that is just below the hips to reduce contrast with the rest of the body. For a trendy urban look, add a casual touch with a simple t-shirt and a pair of sneakers.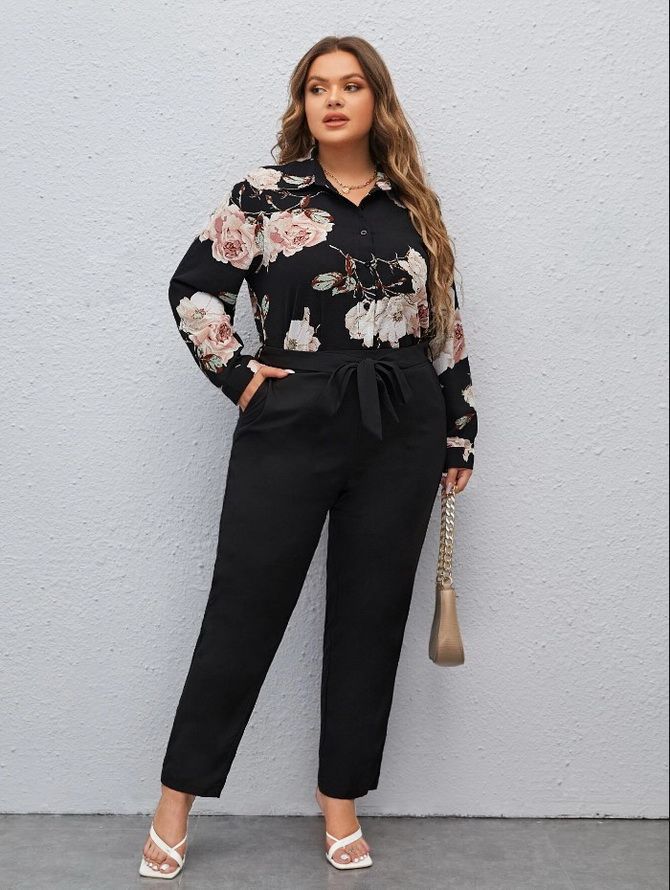 Jeans bootcut
The bootcut jeans have a slim fit around the hips and waist, and flare out at the bottom to form a wide cuff that fits easily over boots or trainers. They fit snugly at the waist, which allows you to balance the figure, creating an hourglass shape. Ankle-length, high-waisted, perfect for warmer weather while staying on-trend. This is a versatile jeans model that can be used for both everyday wear and more formal occasions.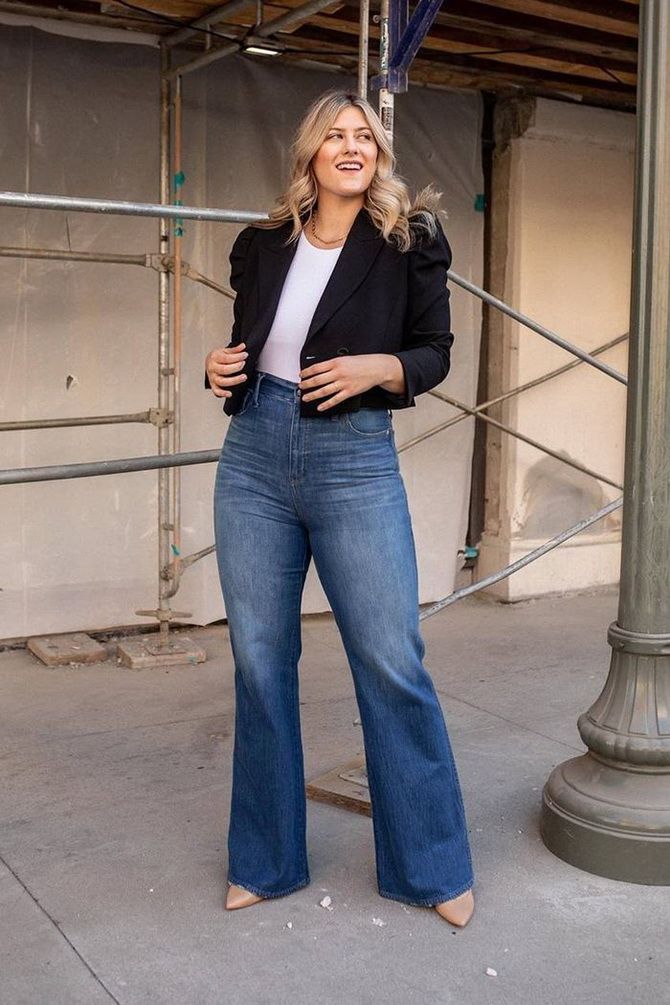 Cropped jeans
Cropped jeans allow you to play on the length and balance the silhouette, focusing on other parts of the body. The straight cut will accentuate your legs and draw attention to your ankles, while the high waist will elongate your lower body. In this image, you can highlight beautiful shoes by wearing the top of neutral shades. Bright shoes or sandals will give you femininity and a little piquancy.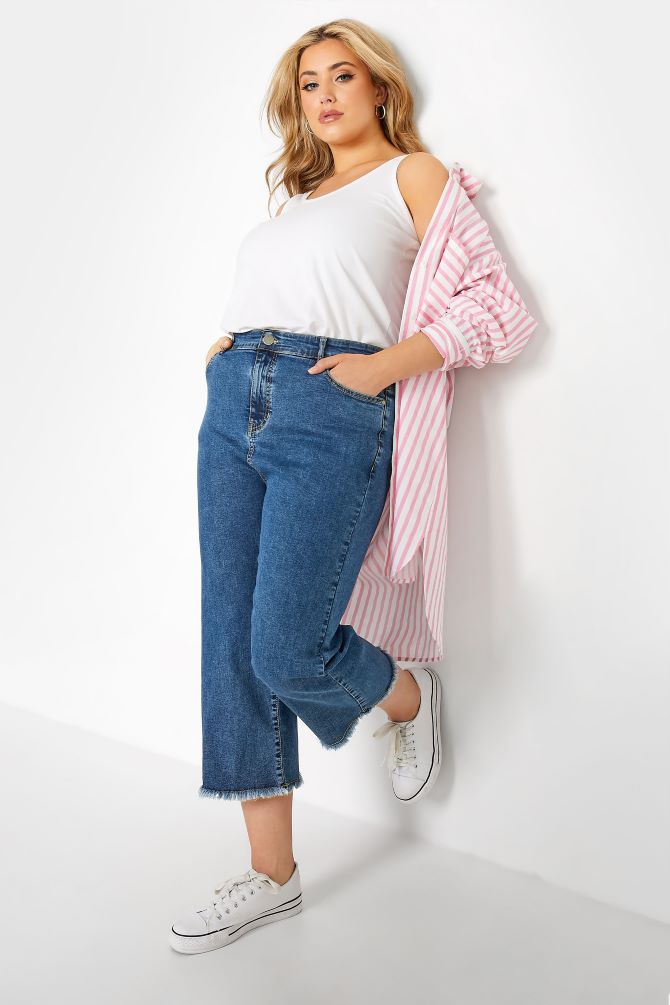 Similar articles / You may like this