The season of open shoes and sandals has come, and we meet it with new fashion trends. One of the biggest trends this summer is transparent sandals, which not only provide comfort and freedom for your feet, but also add a unique charm to your look. We at joy-pup tell you what will be the fashionable transparent sandals.
Classic and calm models
Simple models of sandals will be in fashion, with or without straps. They are almost invisible on the leg, while they are able to give a special style.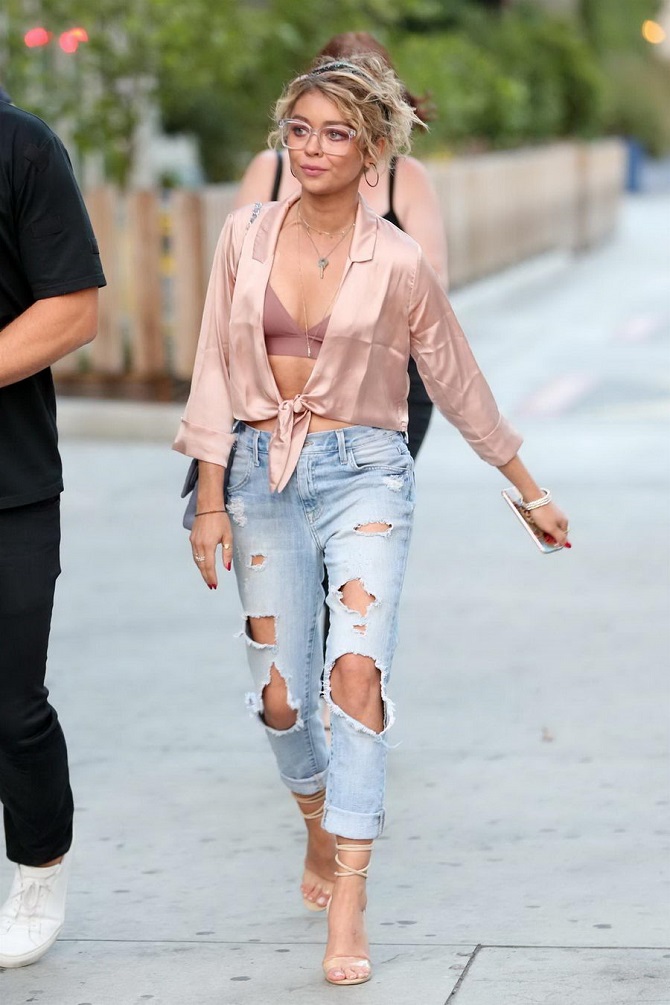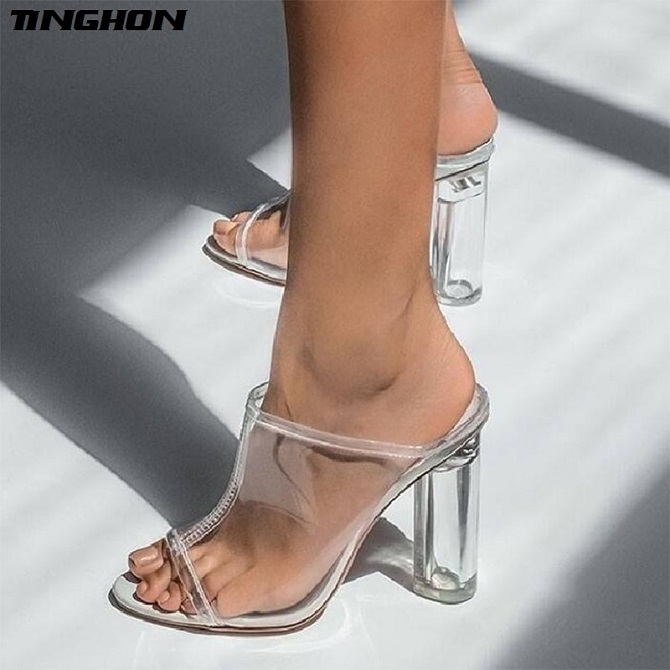 Colored
The trend is also the use of bright, saturated colors. Shades such as sunny yellow, pink and blue bring summer freshness and joy to the look.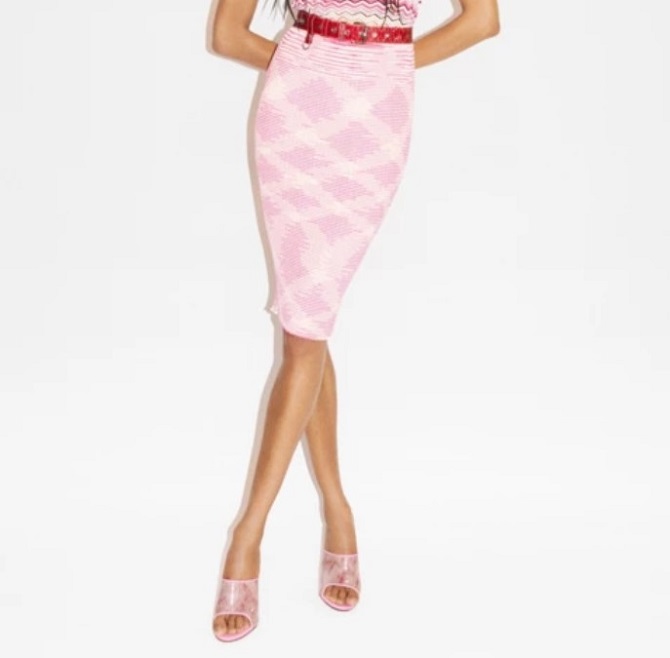 Combination of materials
The trend is to combine transparent sandals with other materials. Designers combine transparency with leather, metallics and textiles to create unique and interesting designs. For example, transparent sandals with leather details or bright fabric inserts add playfulness and personality to your look.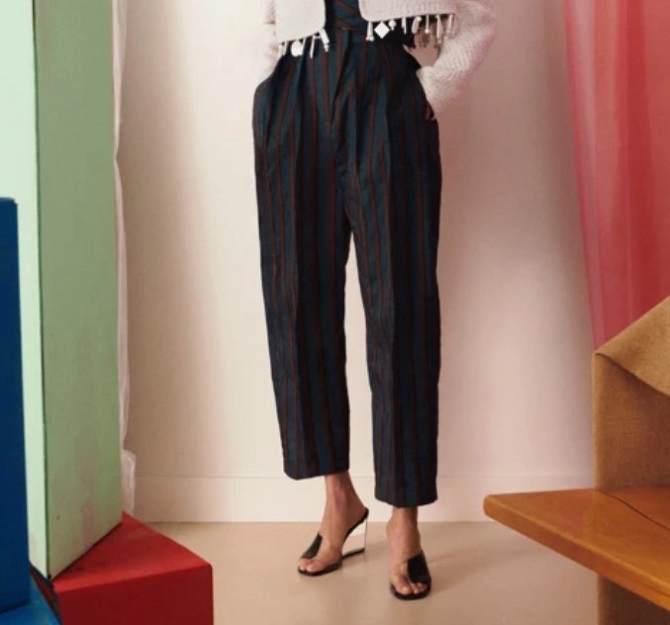 Fancy heel
The height and shape of the heel in transparent sandals may be different. But you can also pay attention to models with unusual heels. With their help, you can create a bright and original image.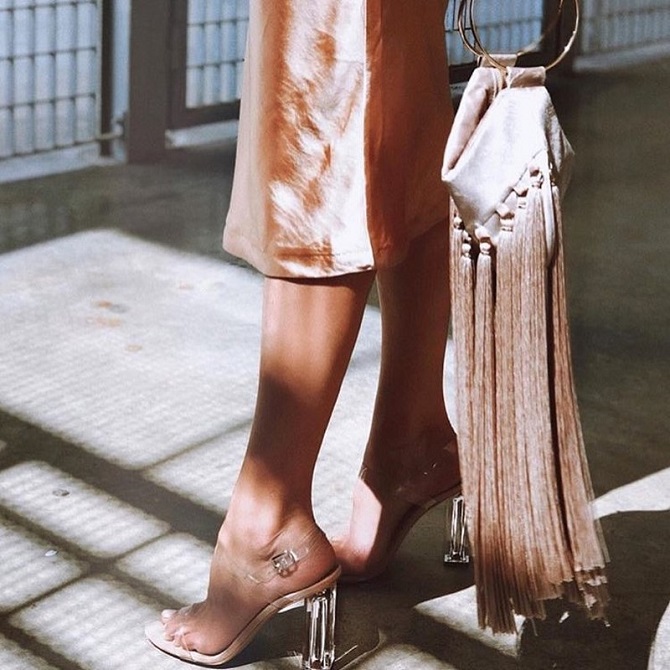 With decor
Recently, designers have added original decor to sandals. For example, they may contain rhinestones, beads, drawings. With their help, you will definitely highlight your image.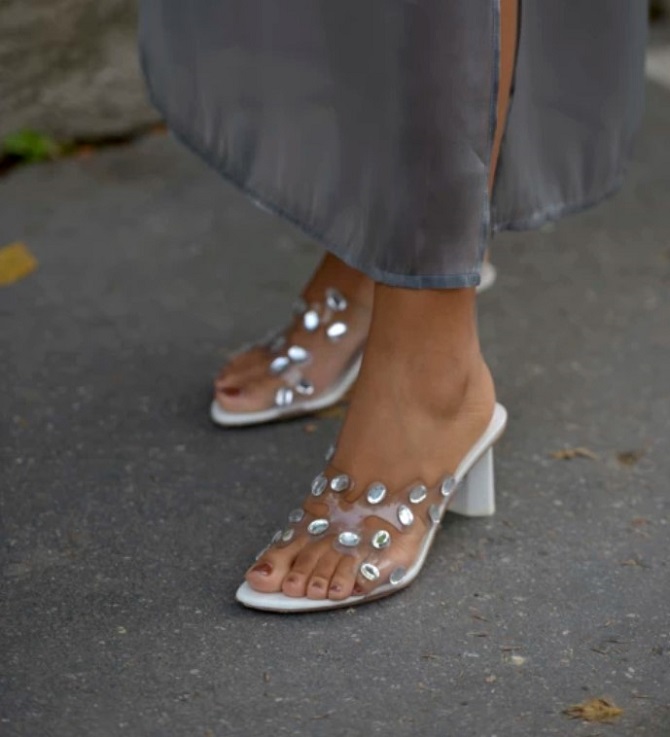 To be continued…
Similar articles / You may like this