Velvet blouses have become the fashion choice of many in 2023. They perfectly complement our look and can be combined with both trousers and skirts or jeans. But how to wear them in the new season? We at joy-pup will tell you about the most popular combinations.
With simple things
A blouse made of velvet is already quite bright and interesting in itself, so it is best to combine it with simple things, such as jeans or dress pants. This will allow the blouse to stand out and become the center of attention.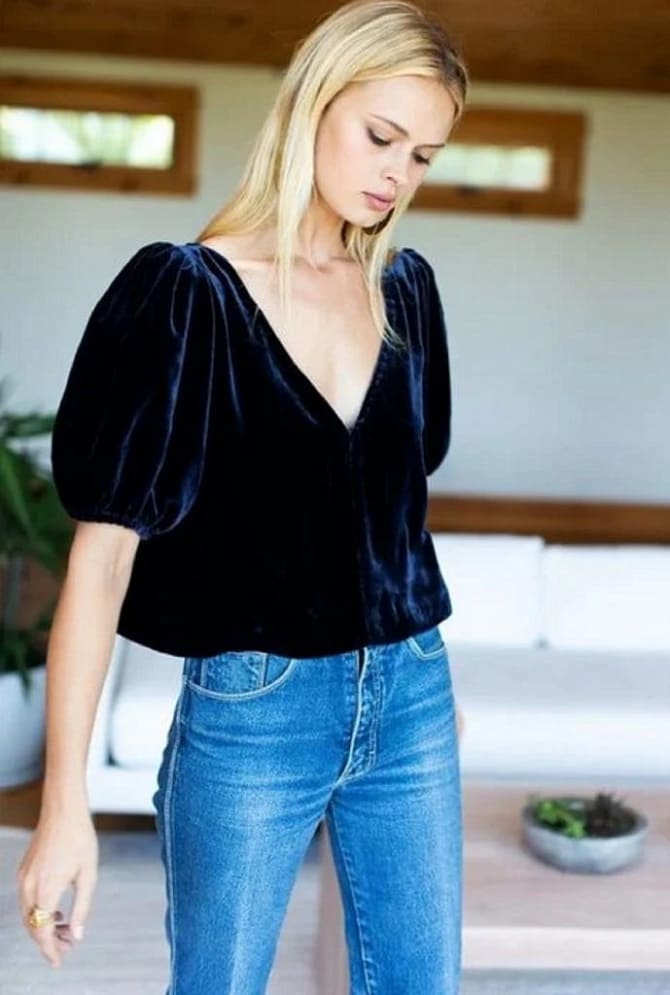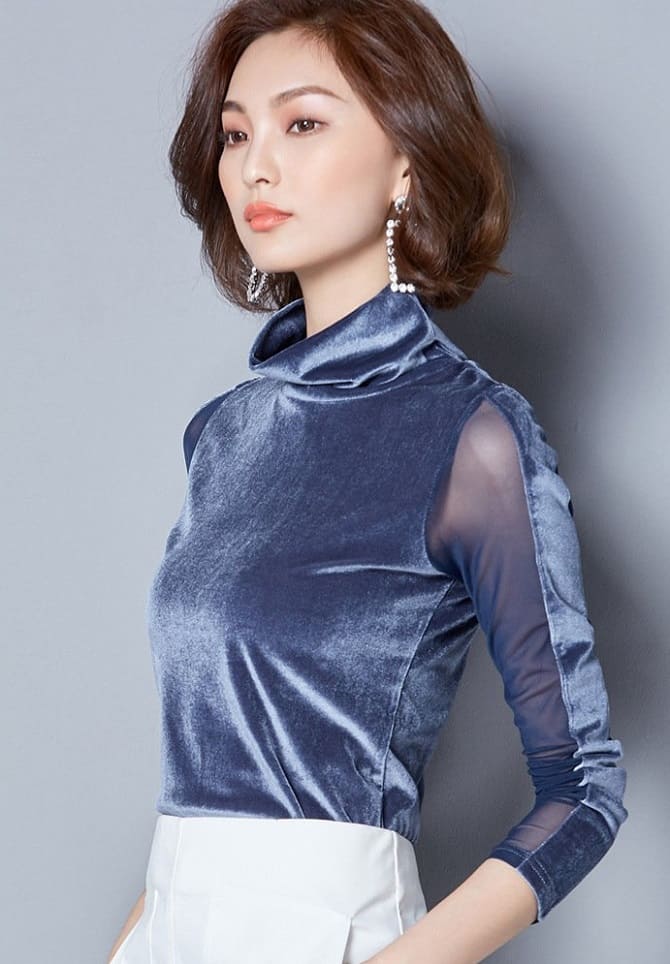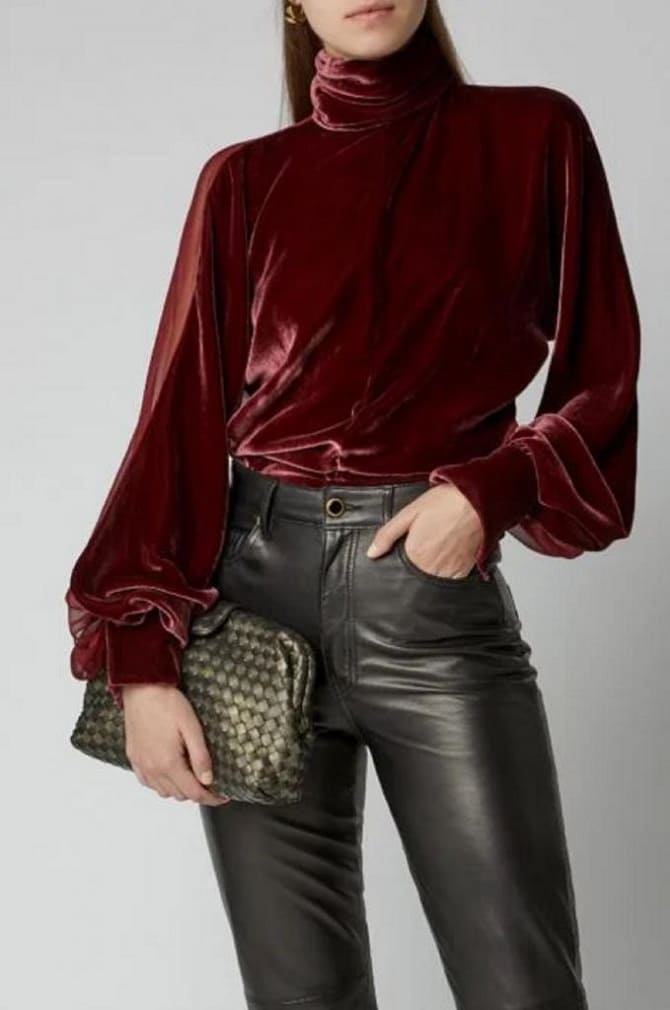 Create contrasts
Velvet blouse can be combined with things from different textures and materials. For example, you can wear it with a leather skirt or wool trousers. This contrast will help add interest and depth to your look.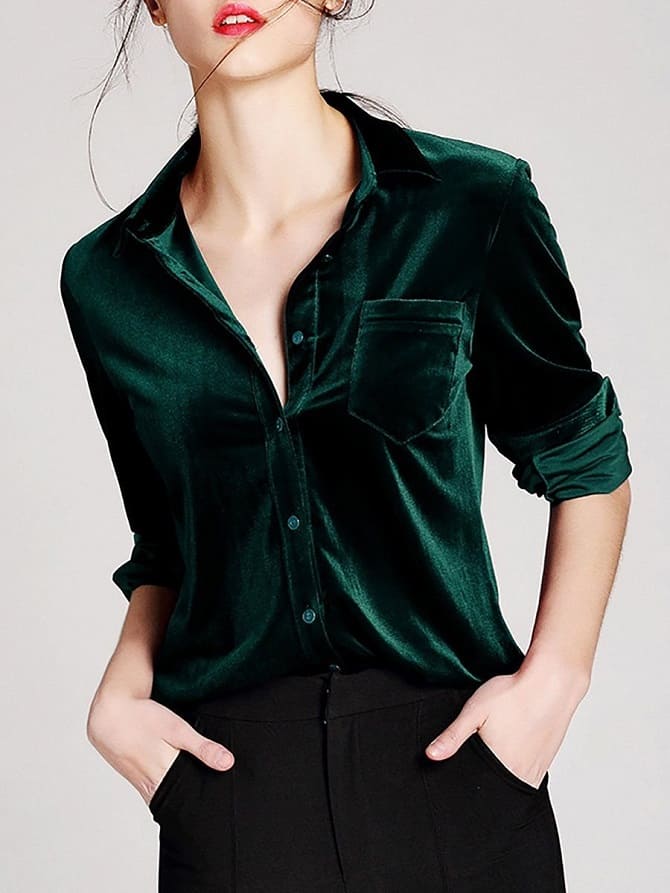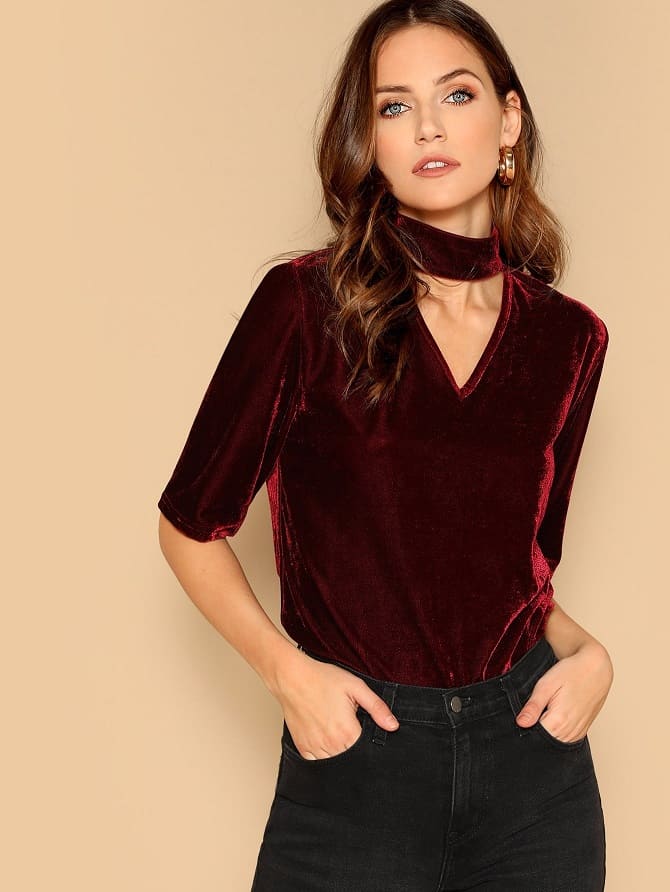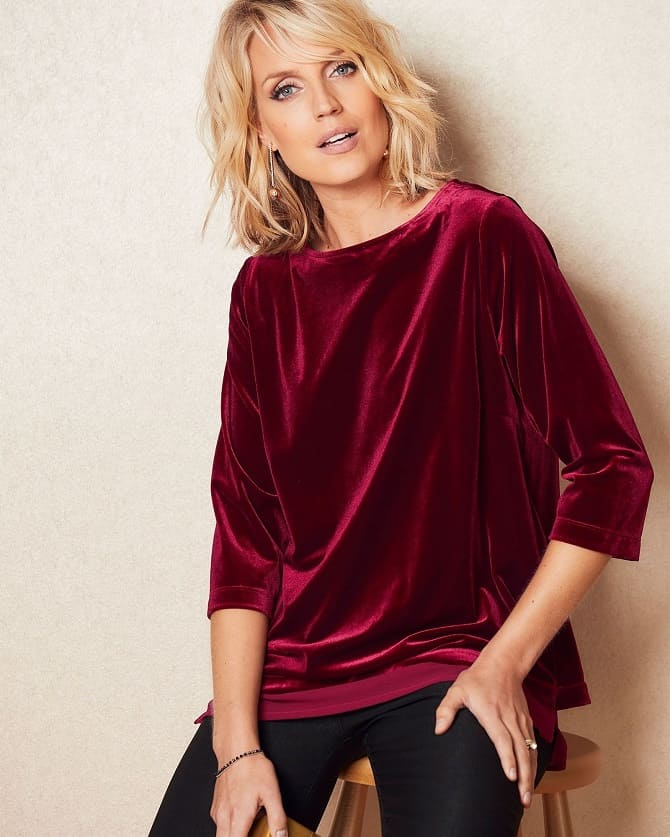 Play with color
Velvet blouses will be fashionable in different colors like red, blue, green, purple, etc. You can pair them with items of the same color for a monochromatic look, or with contrasting colors for a brighter, more cheerful look.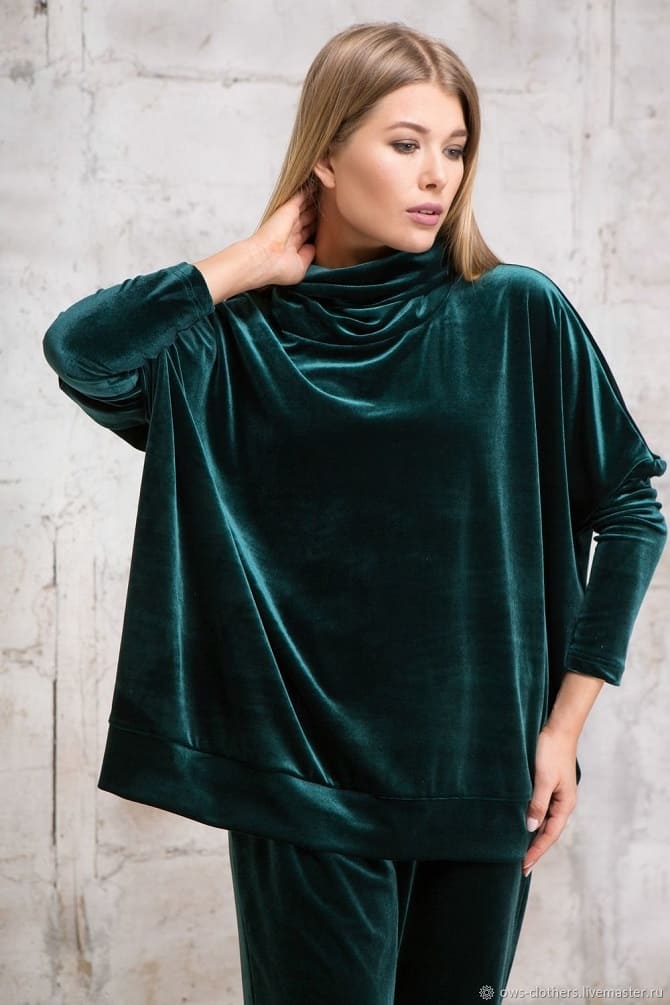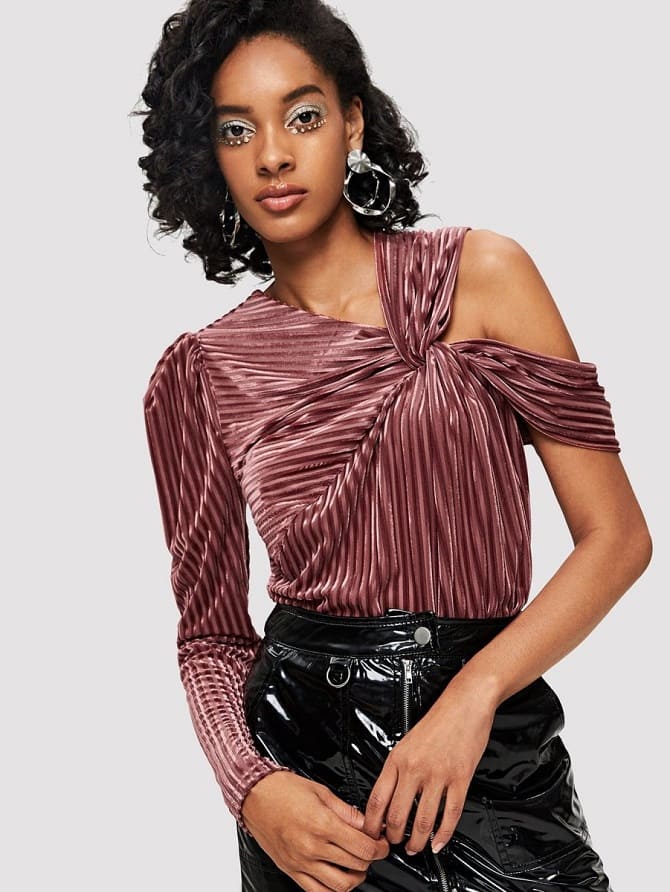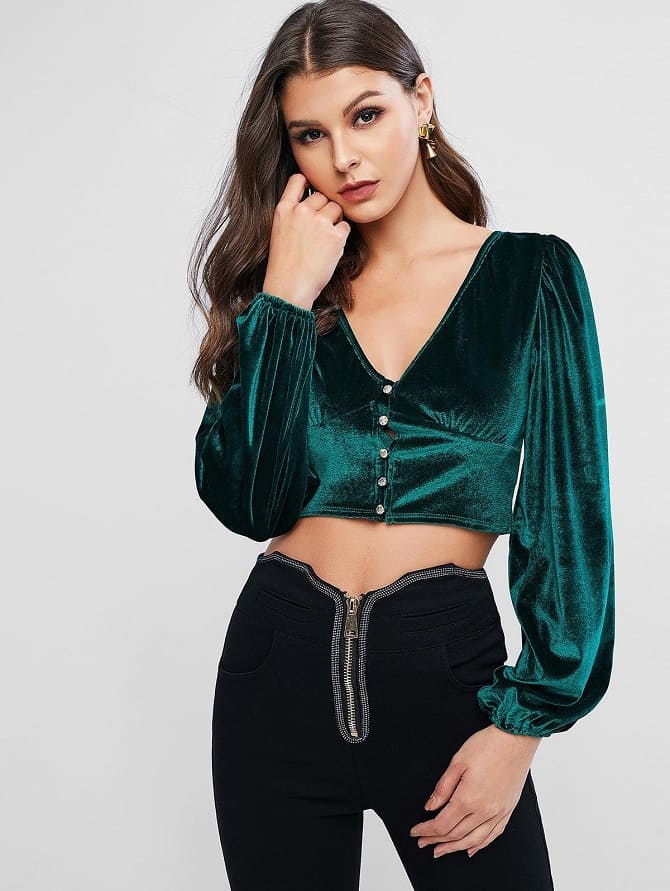 Accessorize
Complete your style with various accessories such as long earrings, bracelets or rings. This will help create a complete and stylish look.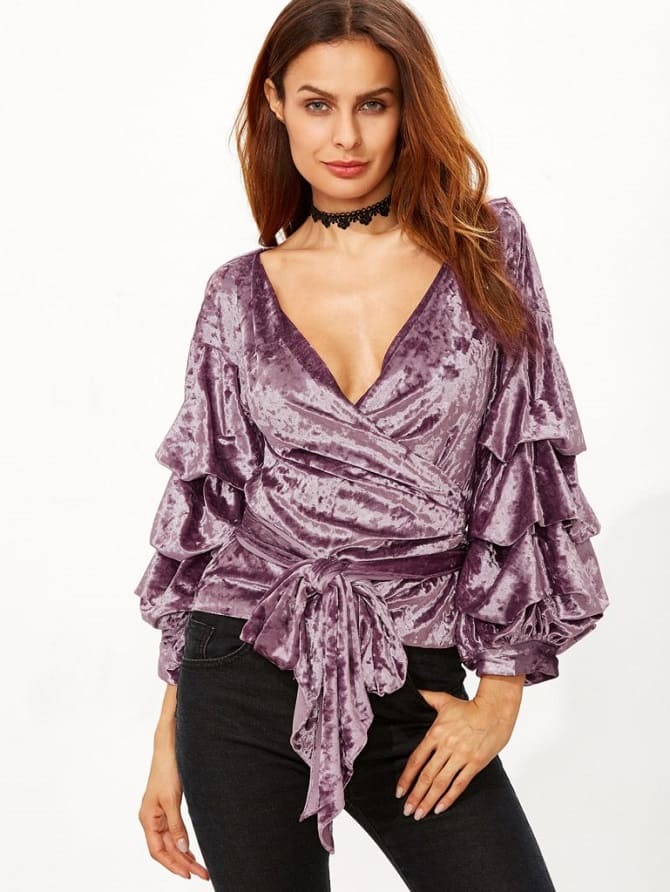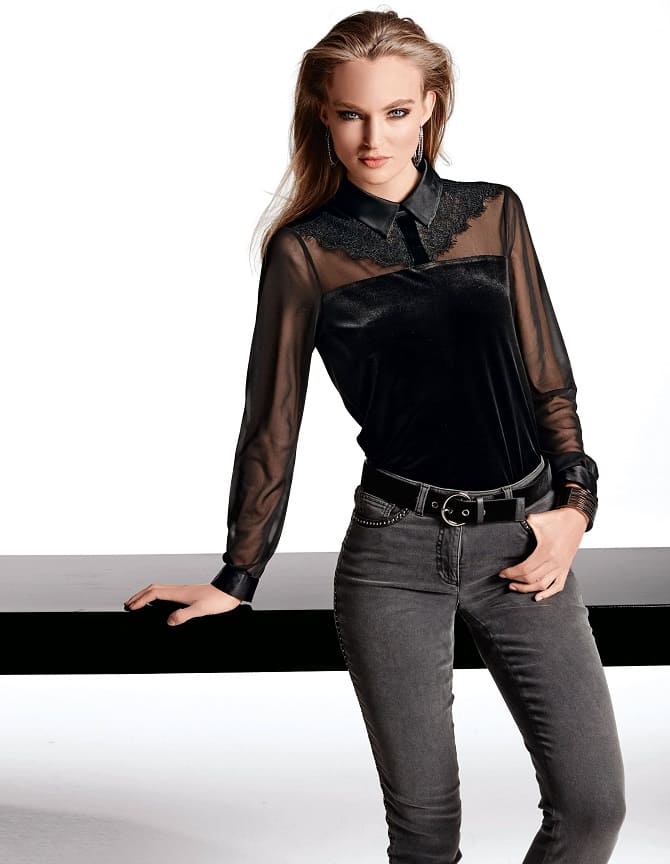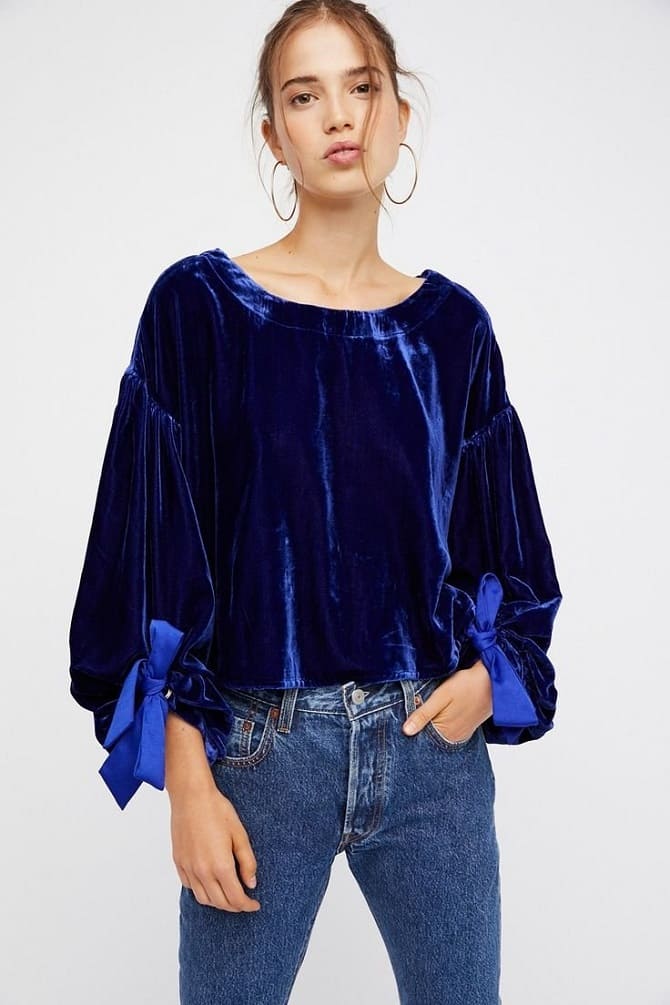 Choose the right style
Basically, a velvet blouse is loose or slightly voluminous. Therefore, the best option would be to combine it with a straight or fitted bottom. Then it will turn out to create a bright and complete image. But also designers offer fitted blouses that can be combined with the same or voluminous bottom.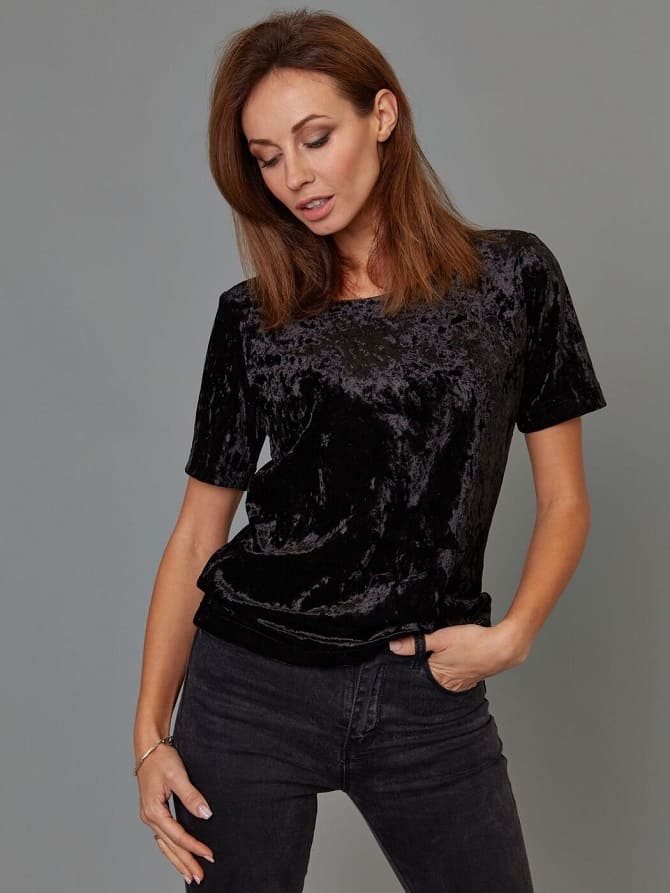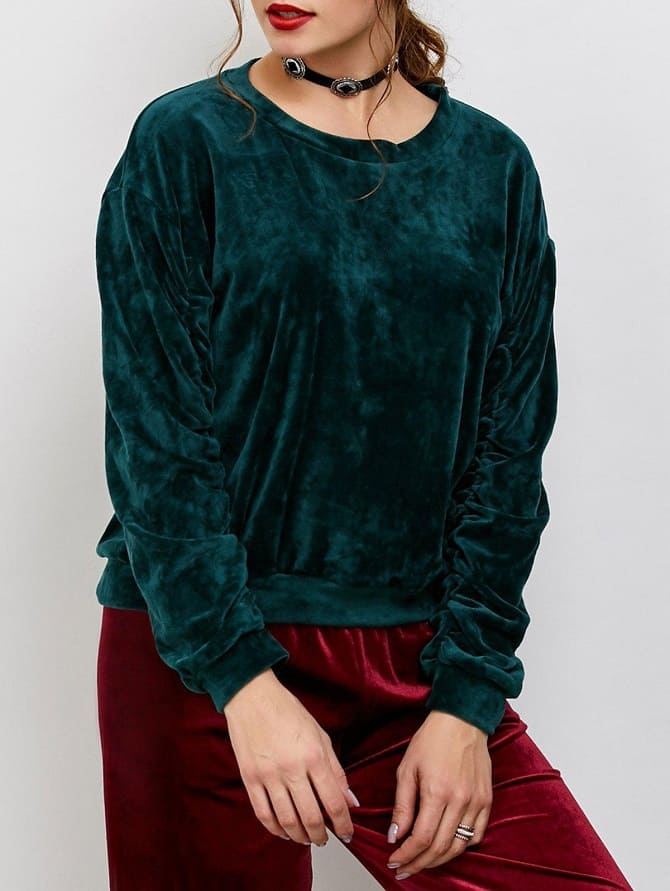 Watch Talia Leigh at New York Fashion Week Powered By Art Hearts Fashion February 2023 Bonus Video
To be continued…
Similar articles / You may like this