Women's jacket has many advantages, such as: elegance, versatility, comfort, style. However, to emphasize its beauty, you need to skillfully choose the bottom layer of clothing. If you choose the right outfit for a jacket, you can easily complete the overall look. Read on joy-pup for 5 types of clothes that can be worn under a jacket.
Willfredo Gerardo at New York Fashion Week Powered By Art Hearts Fashion February 2023 Bonus Video
Sweater
The sweater is a popular winter fashion item. This warm and trendy look. A sweater is also the perfect complement to a jacket, helping to create an outfit that matches the weather. In addition to elegance, the combination of a jacket and a sweater is soft and feminine. To look younger, women should opt for a jacket and sweater in bright colors. The combination of neutral colors in clothes is stylish and fresh, and also gives the owner elegance.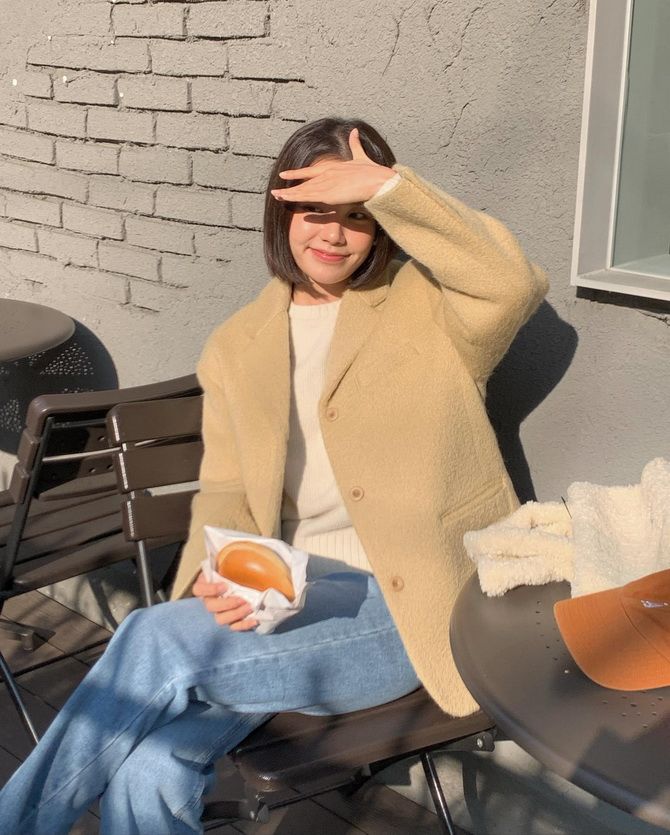 Shirt
Shirts are an indispensable thing in a business wardrobe, the elegance of which is ideally combined with the elegance of a women's jacket. These two pieces will create a professional office outfit. This image can also be applied for walks or evening dates. There are many ways to complete a blazer and shirt combination, such as pairing it with jeans, loose trousers, or feminine skirts. When choosing jackets and shirts, give preference to oversized versions. This option gives a more modern and youthful look.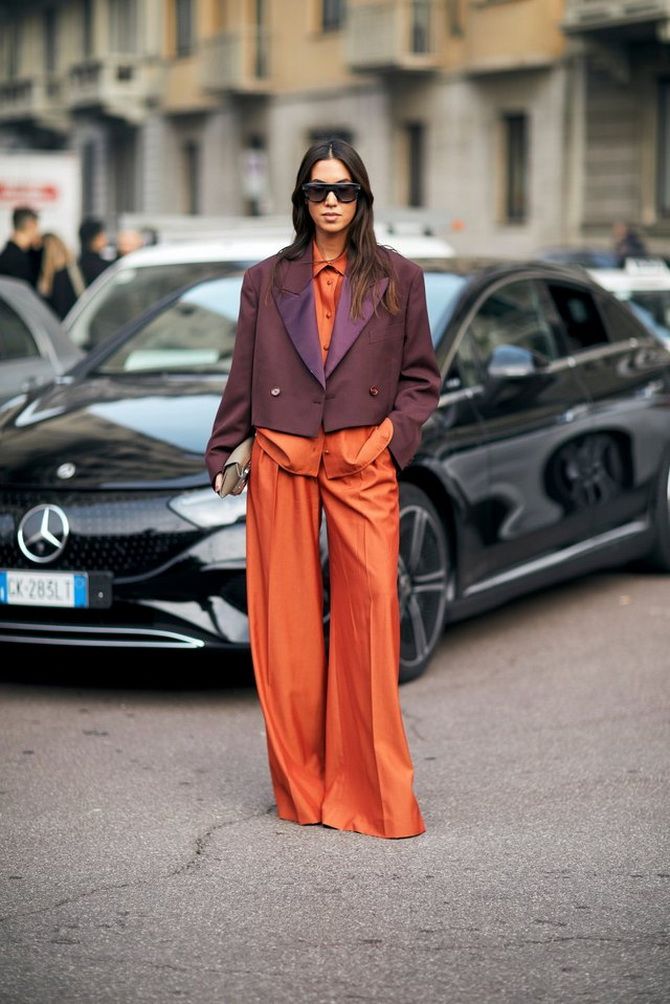 T-shirt
With a jacket, you can combine long sleeves or summer T-shirts. This combination is very comfortable and suitable for casual looks. In order not to think long when combining, girls choose a neutral color t-shirt that is easiest to wear. If you want to stand out, t-shirts or jackets with bright colors or prints will help you create stylish accents.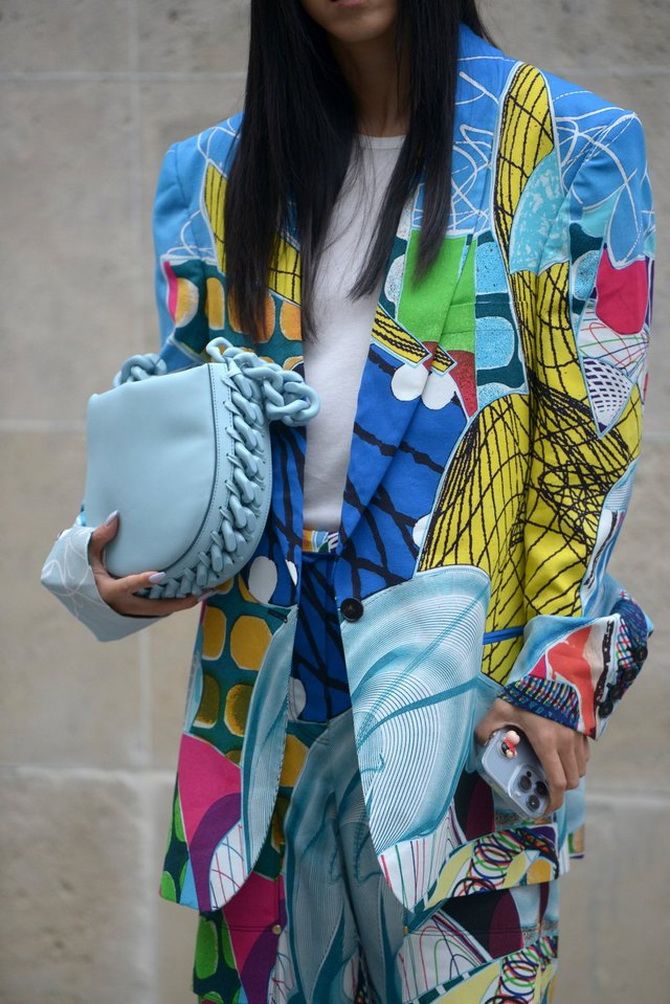 Turtleneck
To keep warm on cold days, women should combine a jacket with a turtleneck, the benefits of which are not limited to warmth. This basic item with a touch of elegance can elevate the whole outfit, especially if you opt for turtlenecks in neutral tones like black, white or grey. To add sophistication to your look, pair the blazer with casual trousers, straight-leg jeans or short skirts.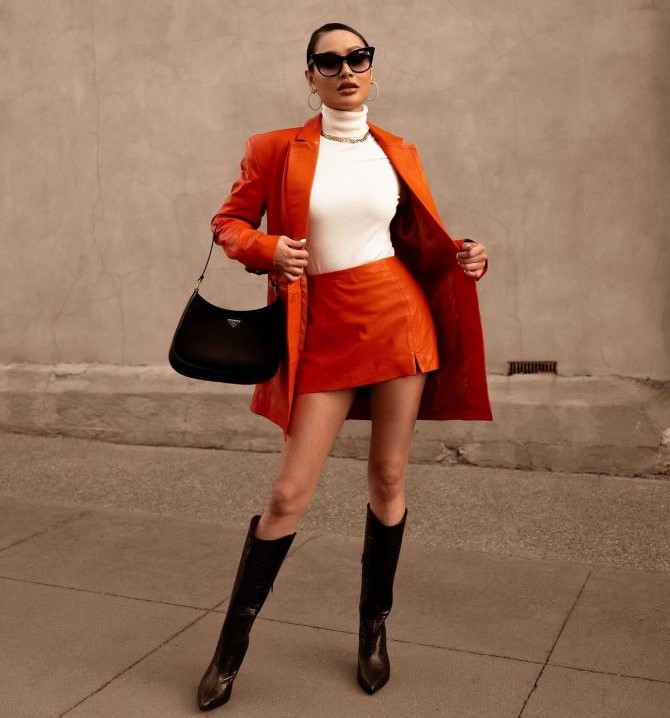 Crop top
Not only high-necked clothing such as a shirt or turtleneck can be combined with a jacket, a crop top is also a very interesting choice. A stylish crop top will create a zest and enhance the charm of its owner, and a jacket will bring elegance to the image, so that women look very sophisticated. Stylish ladies often pair a crop top jacket with high-waisted trousers or skirts.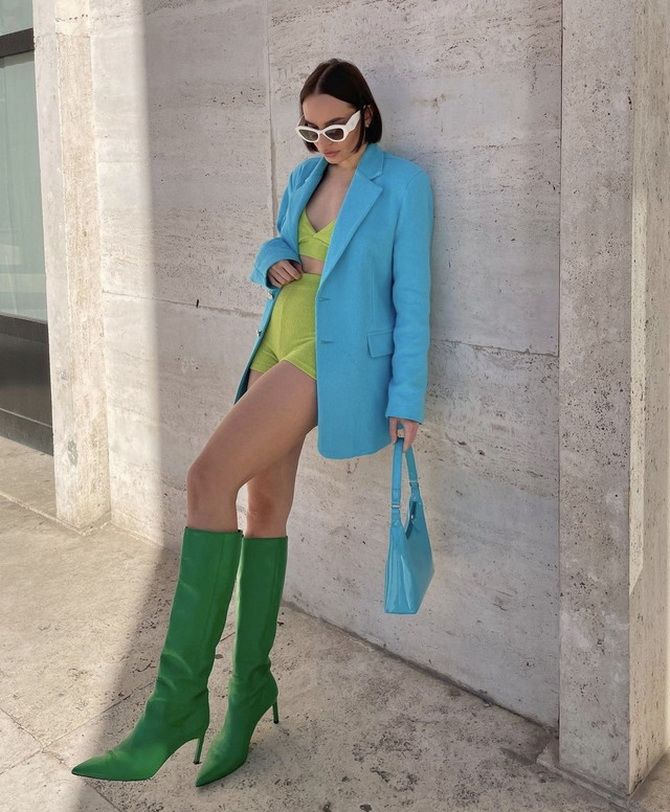 To be continued…
Similar articles / You may like this