Shoes are a fashion item that women should choose wisely to create a stylish look without flaws. In addition, some models of shoes help to improve the figure, enhancing the elegance of the outfit. To find out what kind of shoes will compliment your figure, joy-pup has some helpful tips based on French women's fashion style.
Bonus Video Jesus De La Garsa at New York Fashion Week Powered By Art Hearts Fashion February 2023
Beige shoes
Beige shoes are very popular with French women. This type of shoe will help to "deceive" the length of the legs, thereby making the overall look more elongated. Beige shoes go well with many outfits – from youth to elegant office sets. This style of shoe exudes elegance, so it will add zest to any look. Choose beige shoes in different variations, for example, sandals, ballet flats, Mary Jane model.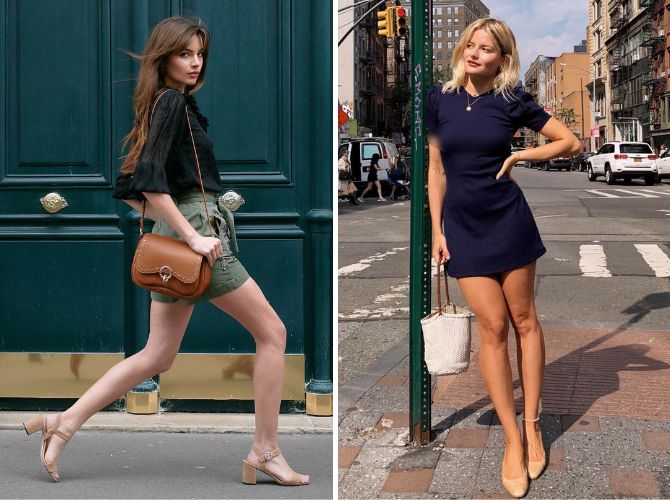 Iconic two-tone Chanel
Outstanding, elegant and luxurious – this is how you can characterize the iconic two-tone shoes created by the legendary Coco Chanel. Since the main colors are beige and black, two-tone shoes are easy to pair with the rest of the look. You can combine this model with a denim skirt, blouse, cardigan, jeans or a feminine skirt. Two-tone shoes often have thin heel straps, and this feature will create an airy effect, making the figure look taller. Beige shoes with a contrasting black toe visually make the size of the foot smaller and the legs longer.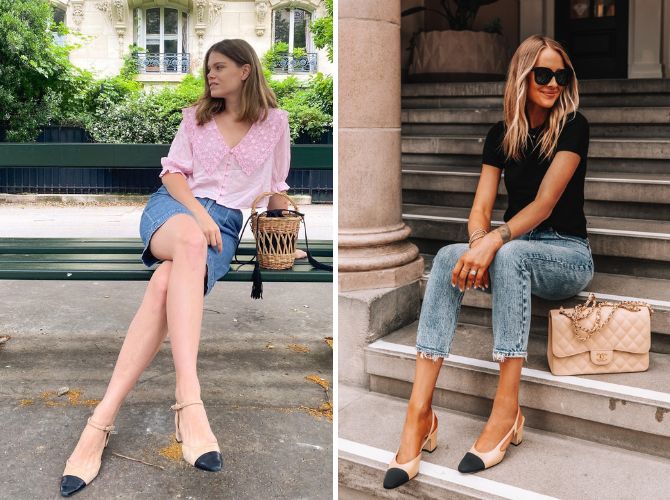 Pointed toe shoes
Pointed toe shoes are a classic element of fashion and French women do not ignore this shoe model when choosing the details of the image. The pointed toe makes your legs look longer and your figure more elegant. In addition, pointed shoes are also very sophisticated, so they will help to elevate the level of luxury in the image. In addition to shoes in neutral tones, French women also emphasize their style with bold color options, such as red shoes.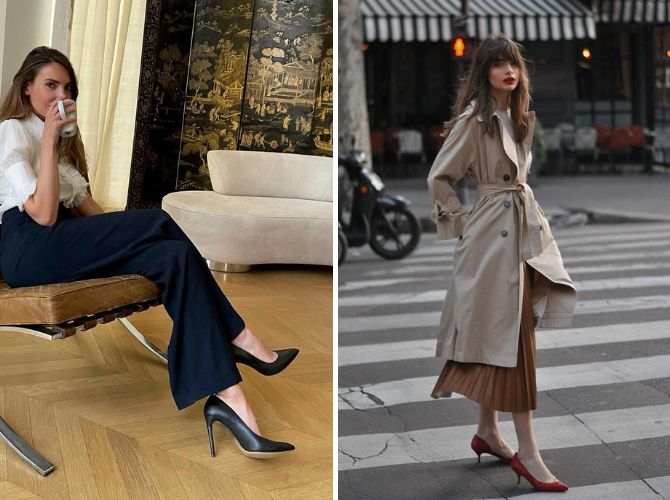 Mules
Mules are very suitable for summer looks due to their comfort and freedom. The outstanding advantage of mules is the open heel, which helps to effectively deceive growth. Mules are not limited to certain designs. Please note that when wearing mules, skirts/trousers should be chosen above the ankles in order to capture the shape of this shoe model as much as possible.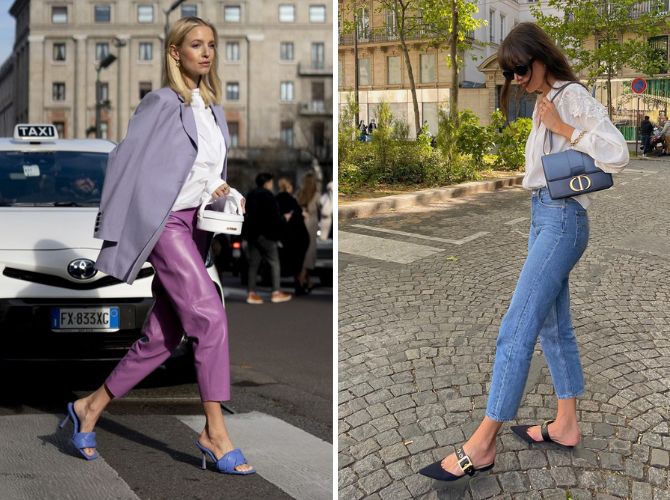 Turning to the favorite models of French women's shoes, one cannot fail to mention sandals with thin straps. French women combine this style of shoes with many summer outfits, especially with floral dresses. Sandals with thin straps will endlessly emphasize long legs, because then your figure will become a few centimeters taller. Whether you're short or not, you should also add this type of shoe to your wardrobe. Because, in addition to being able to change shape, sandals with thin straps are also delicate and elegant.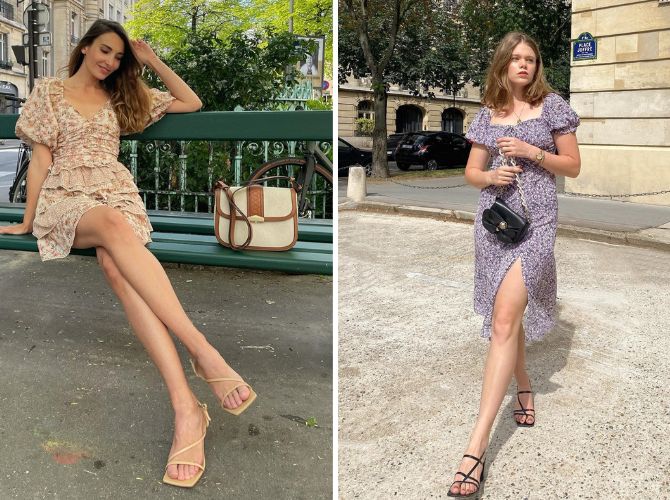 To be continued…
Similar articles / You may like this