Every year, famous designers work hard to create the most beautiful and unusual outfits for brides. They, taking into account trends, offer original collections from which it is impossible to look away. And if you want to be a fashionable bride, you need to constantly study the latest in wedding fashion and keep abreast of the latest trends. We at joy-pup are talking about fashionable wedding dresses in 2023.
Modern trends allow brides to experiment. That is why in the collections of designers there are completely different outfits in style. They can be simple, light, with lace, full skirt or sexy slits. Therefore, every bride will definitely be able to find what she needs.
Floral motifs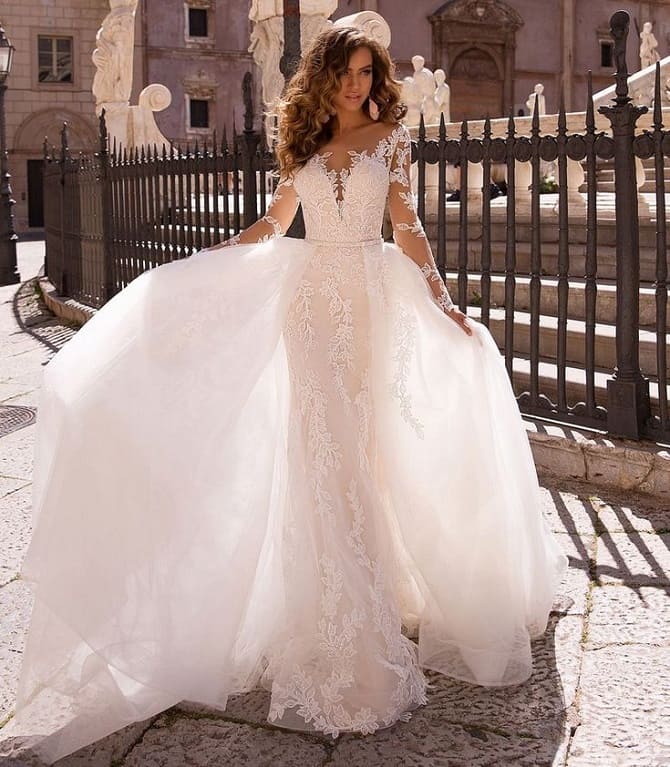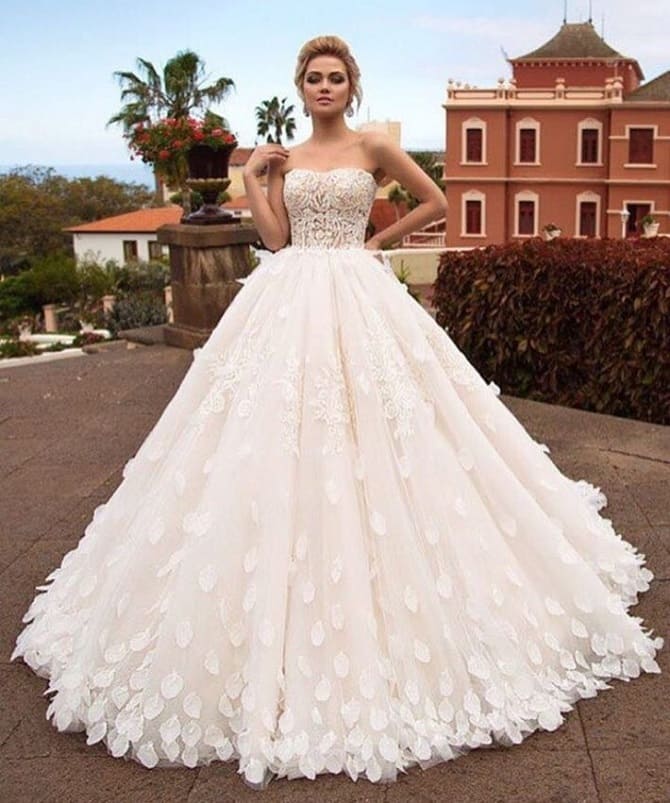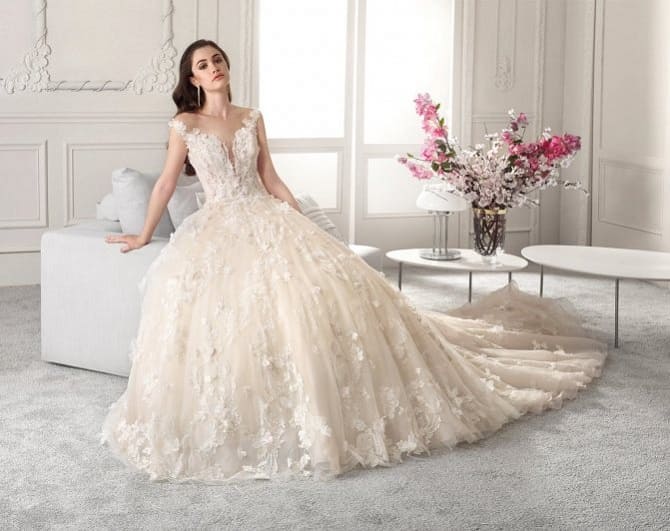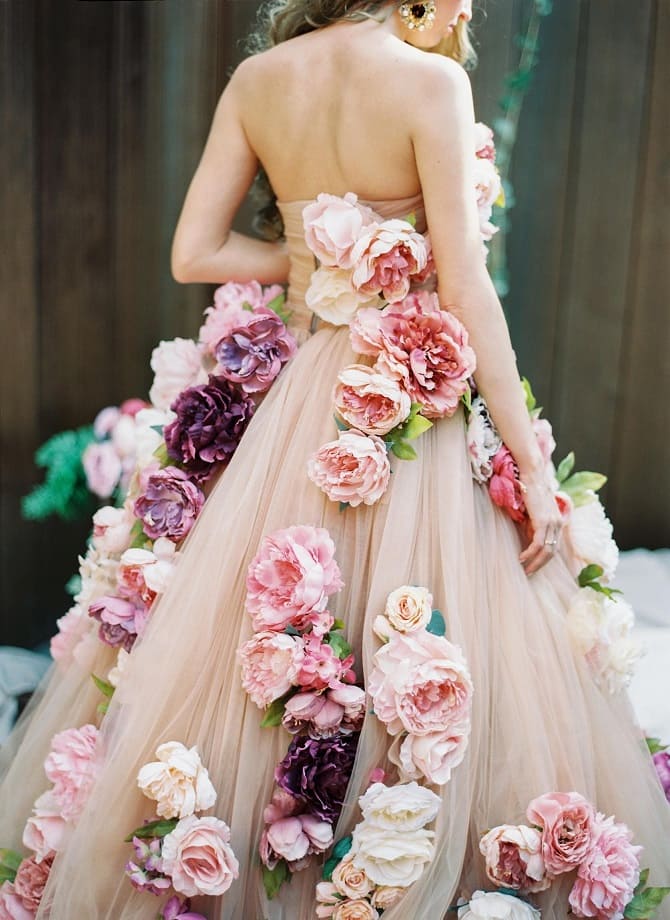 Wedding dresses embellished with floral motifs appeared in the collections of designers such as Gracy Accad and Naeem Khan. These are gentle, romantic models that are perfect for young brides. Such dresses can be long or short, with a train or a fluffy skirt. But they must be decorated with floral prints, appliqués, embroidery. Flowers can be in the tone of the outfit or a completely different, bright shade.
Feathers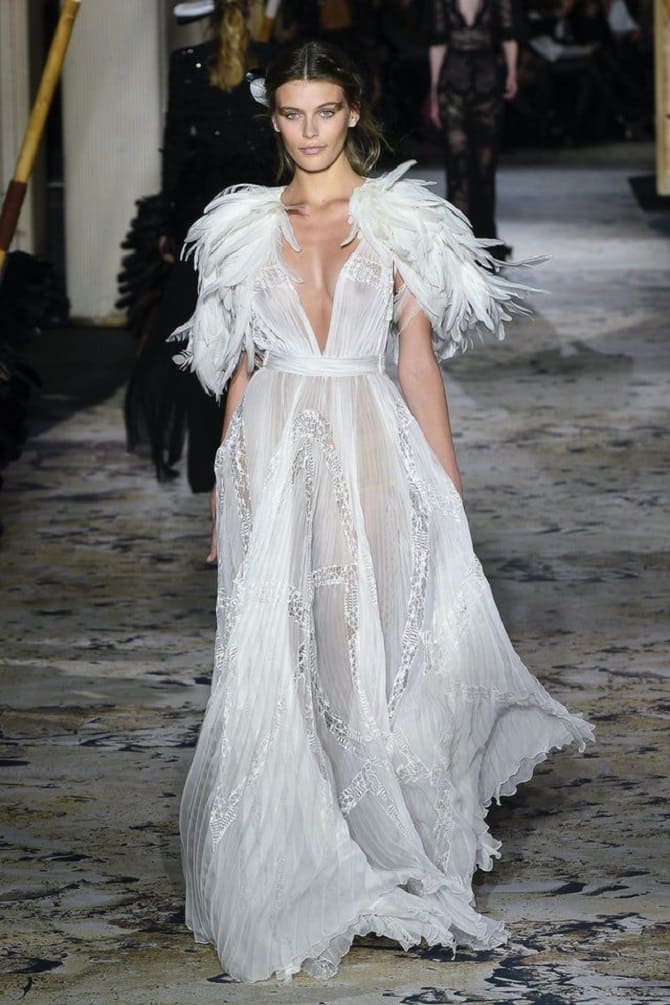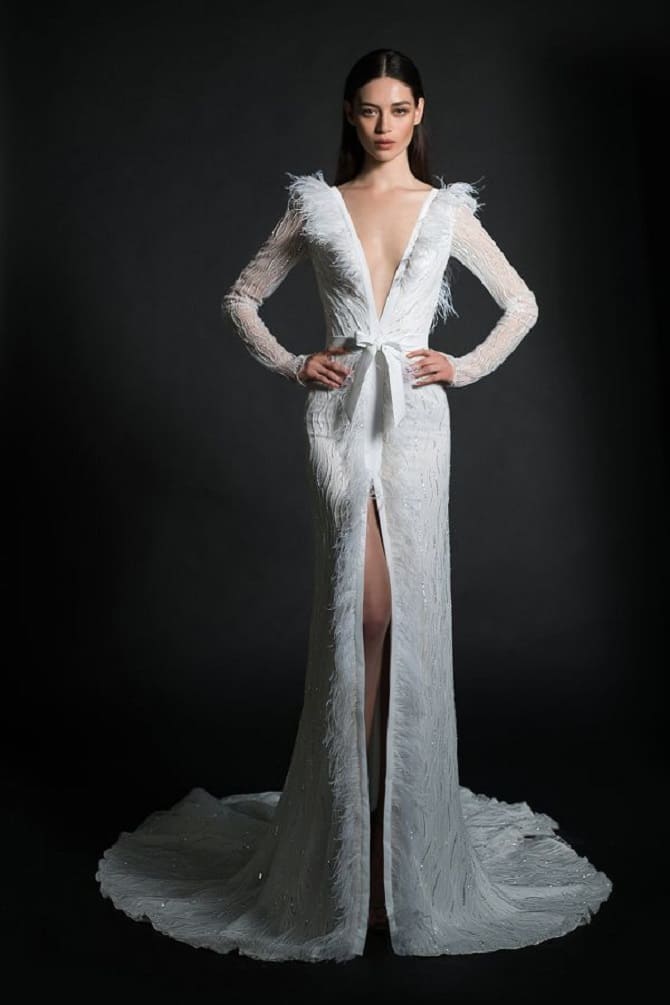 Wedding dresses with feathers are tenderness, romanticism and splendor at the same time. Such outfits are suitable for those who want to look luxurious at the celebration. Thanks to the decor of feathers, the dresses are spectacular. At the same time, designers recommend not to be afraid to choose dresses with a lot of feathers. The main thing is that they fit you.
In shades of blue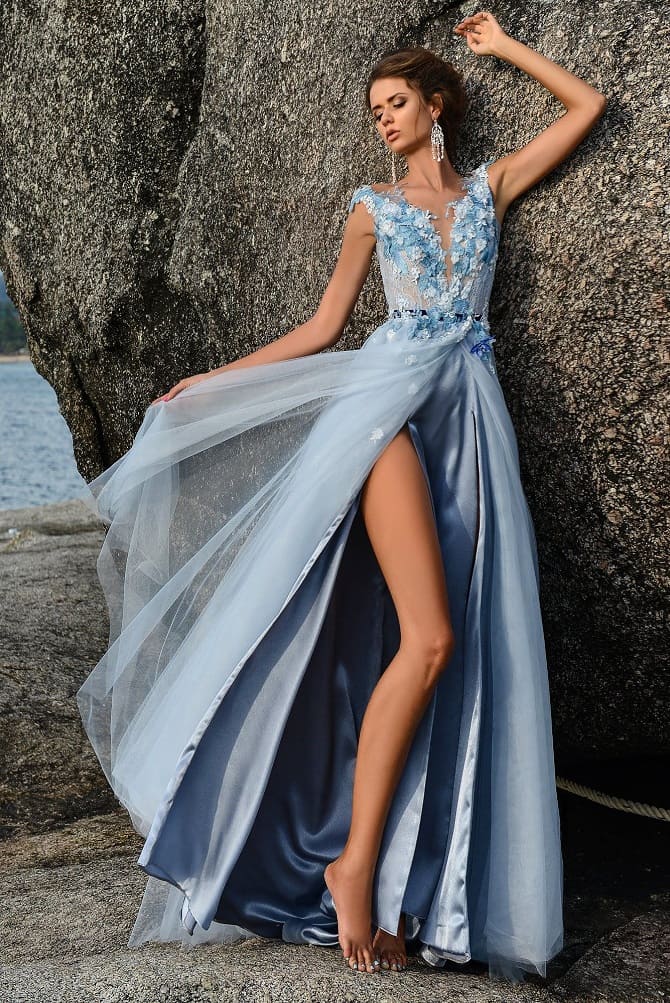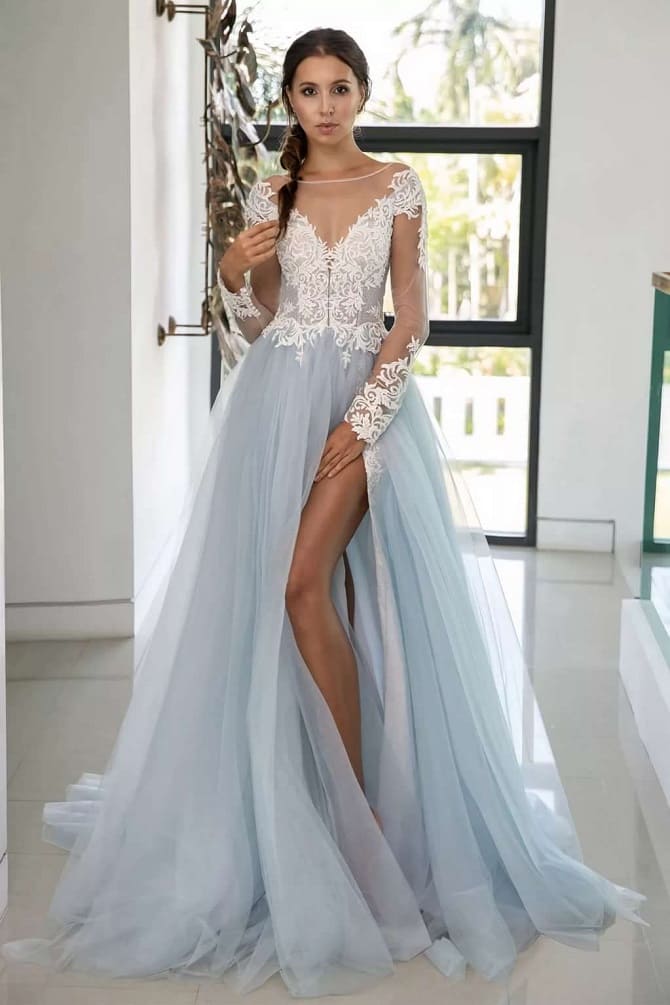 Designers decided to pay attention to a very delicate and relevant color in 2023 – blue. He, like pink, is very romantic and speaks of the dreaminess of a girl who puts on an outfit in this shade. Blue wedding dresses can be bright or very delicate, in which the white reflects a little blue.
Pink dresses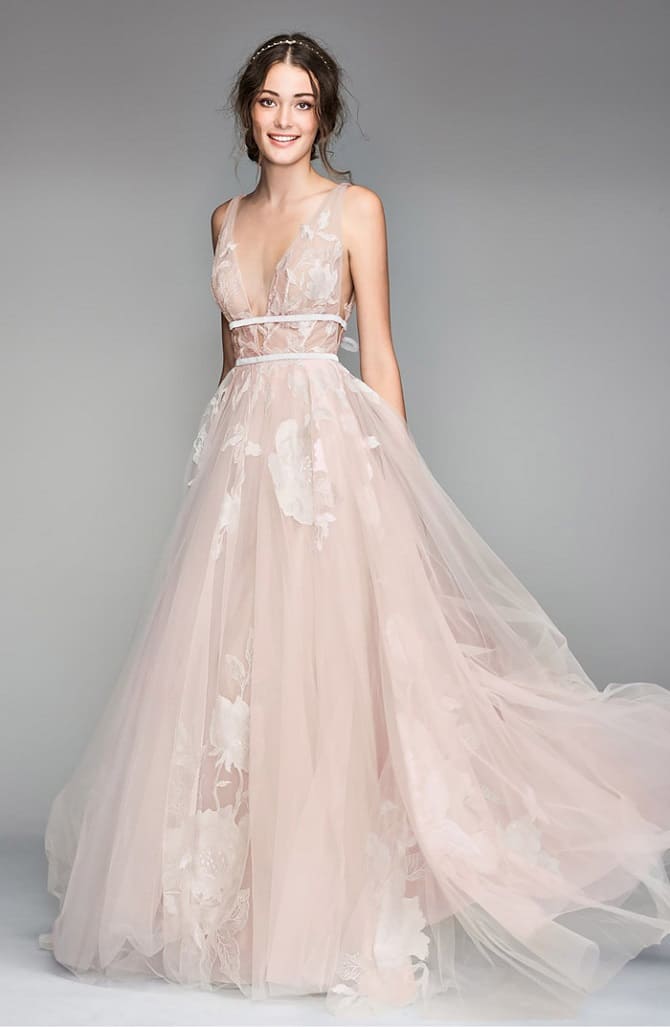 If you want to stand out and look stylish, pay attention to pink outfits. They will be in trend in 2023 and will reveal all your femininity. Actual outfits in delicate, barely noticeable colors, but brighter models are also in fashion.
Sheer dresses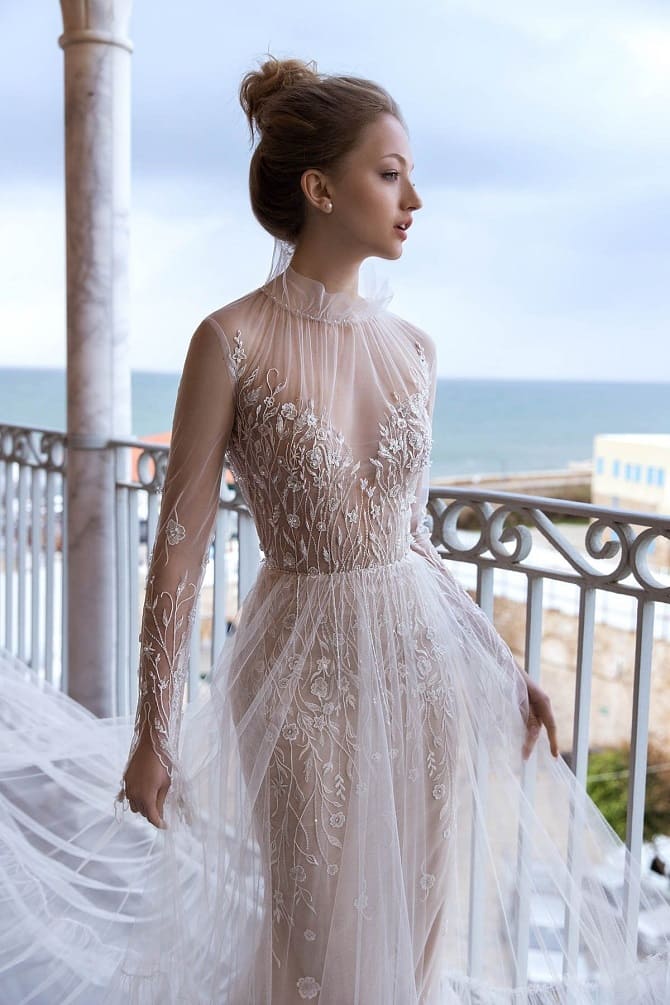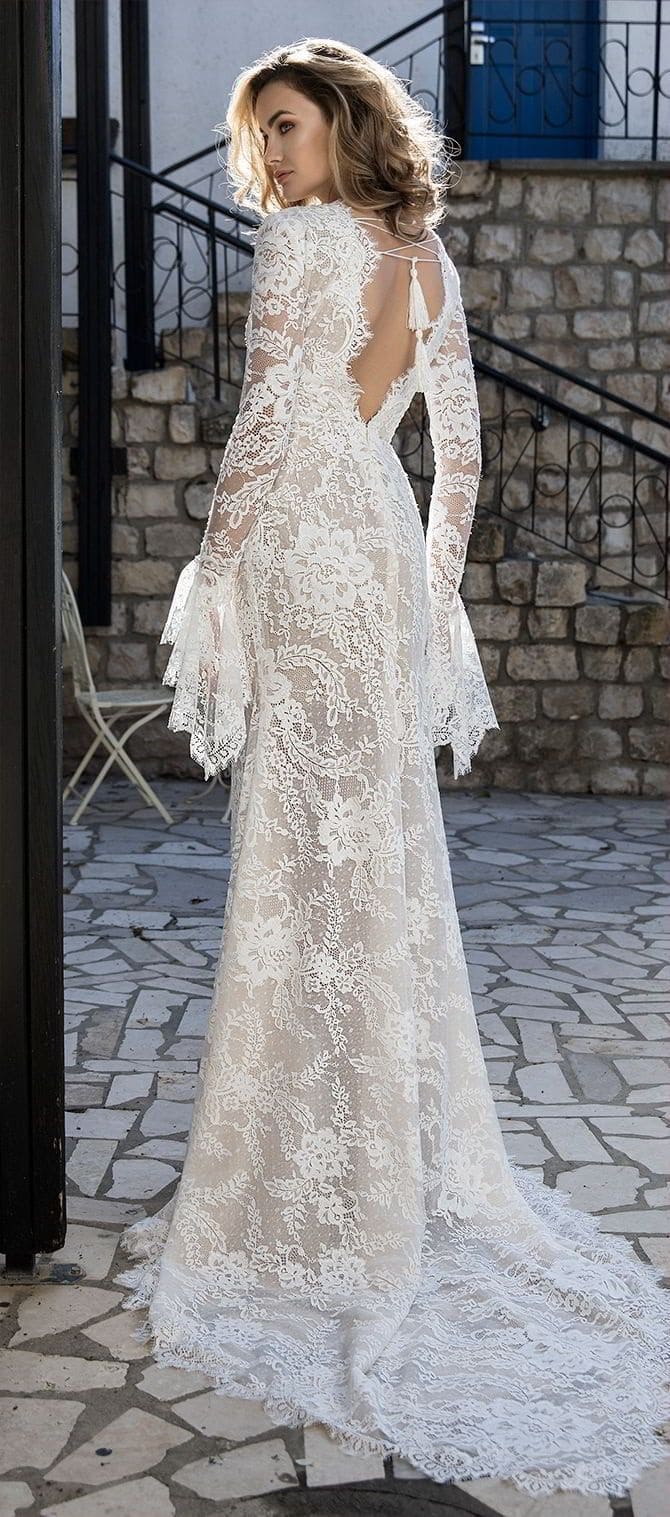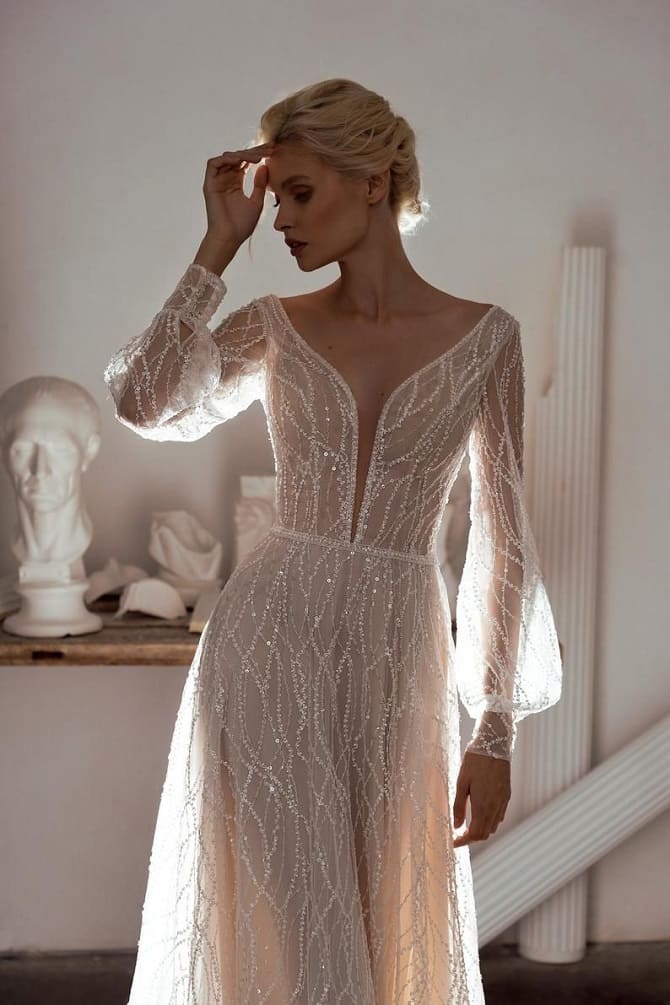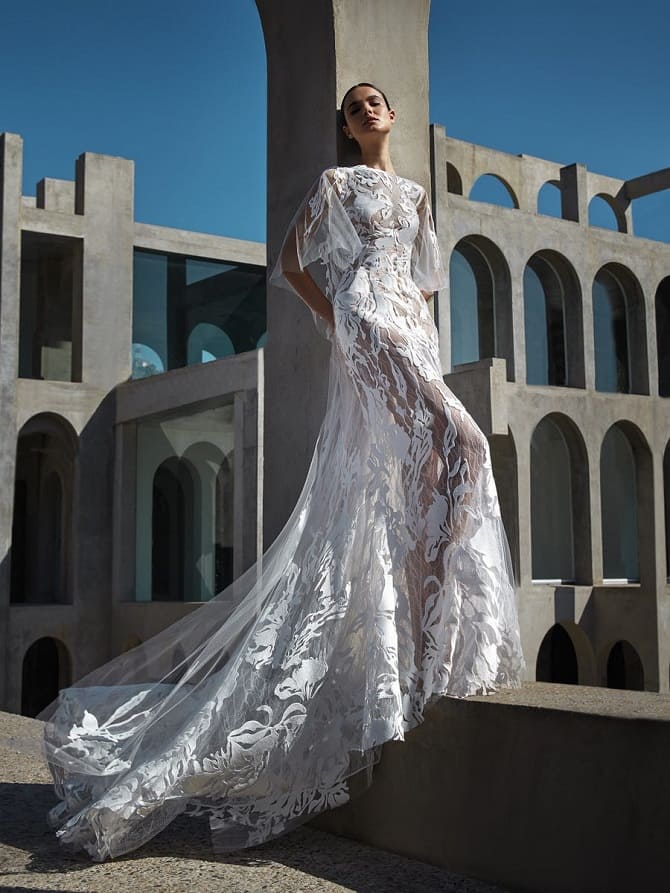 Bold and sexy outfits are suitable for extravagant brides. Designers suggest in 2023 to choose completely transparent long wedding dresses, decorated with embroidery, lace or crystals.
With cutouts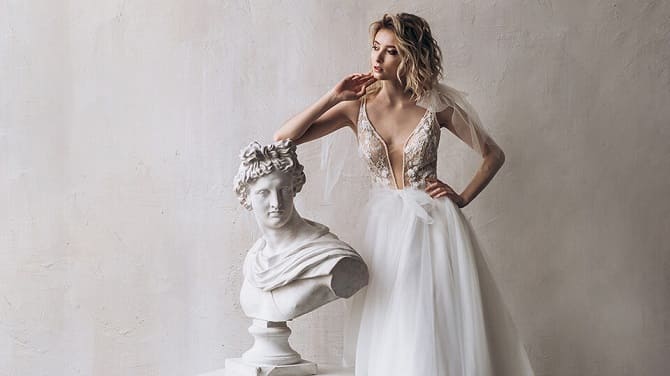 Cutouts on wedding dresses are bold and relevant for many seasons. But now asymmetric cutouts have become relevant in wedding fashion, including opening the figure of the bride. You can choose a variety of models for yourself. Also, don't forget about dresses with V-necks on the bodice, it should be deep and sexy.
High neck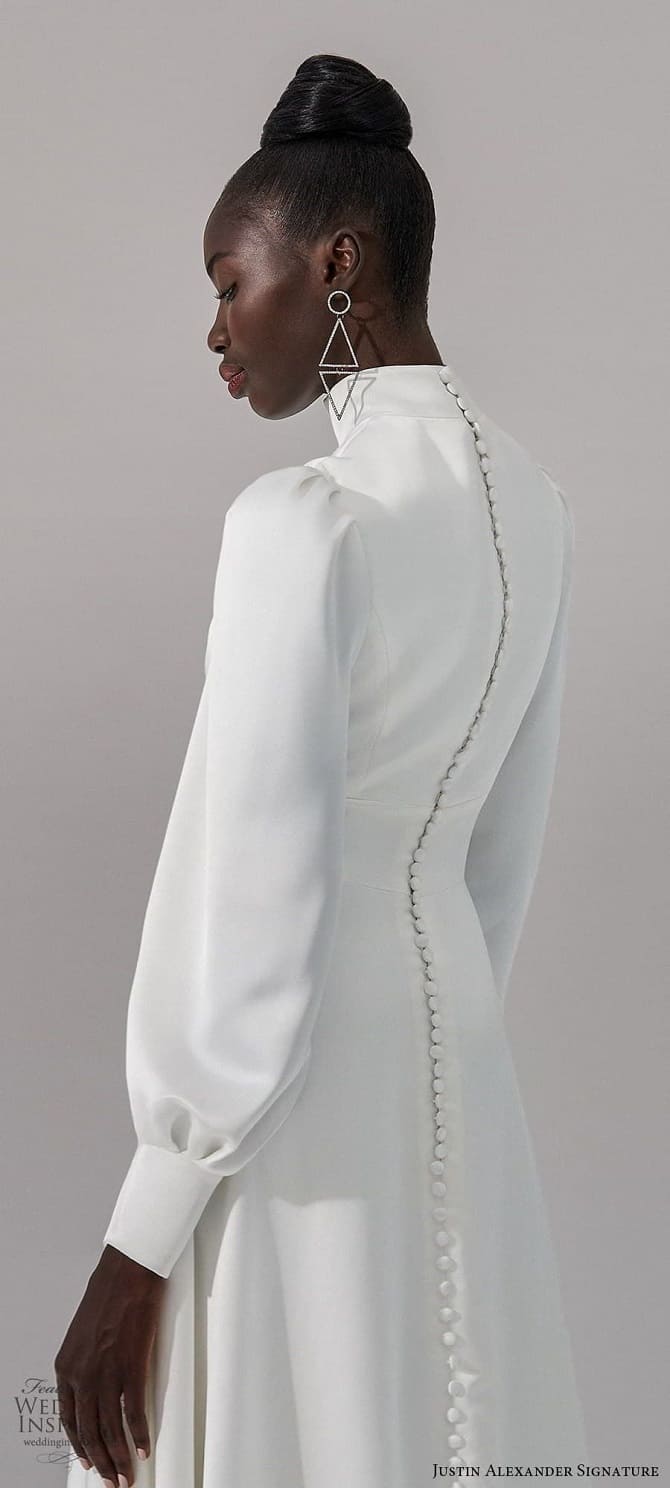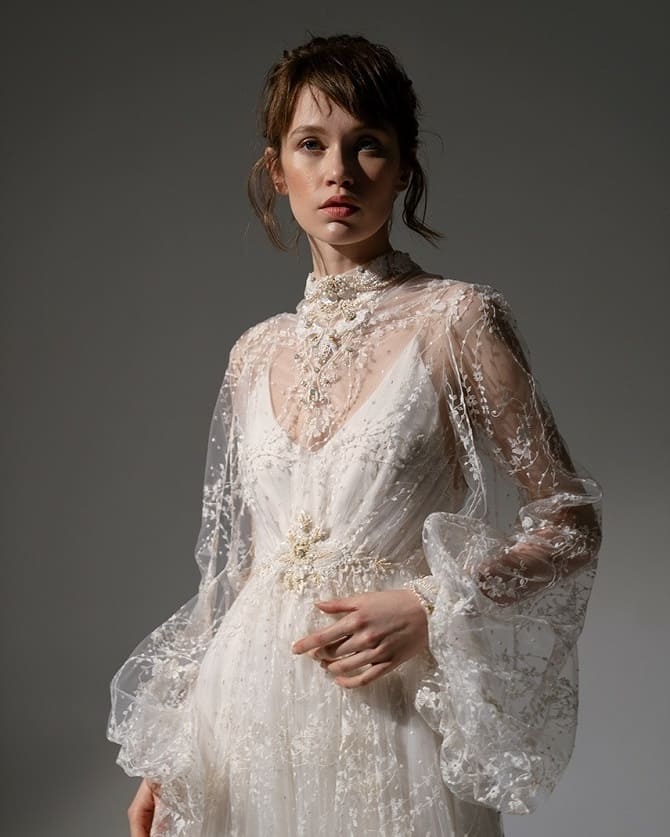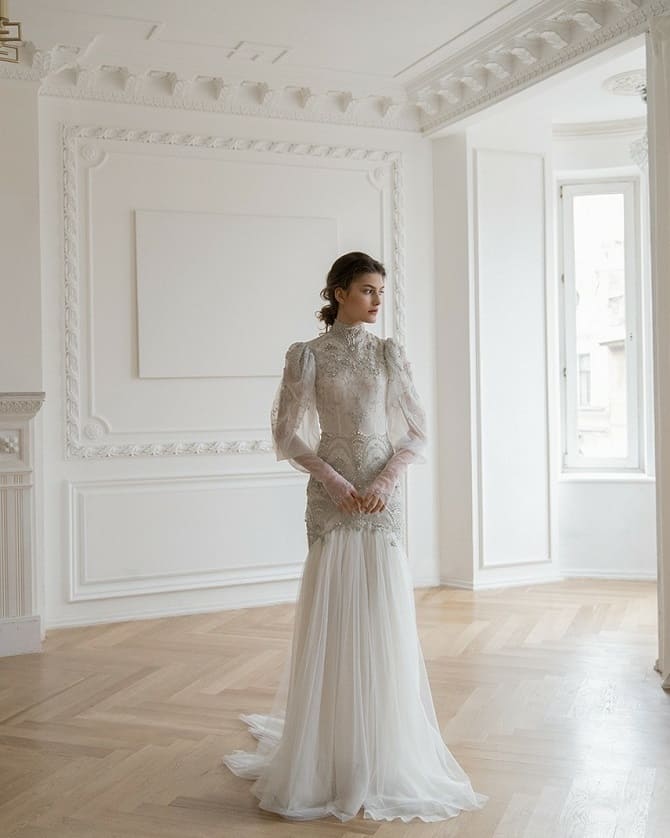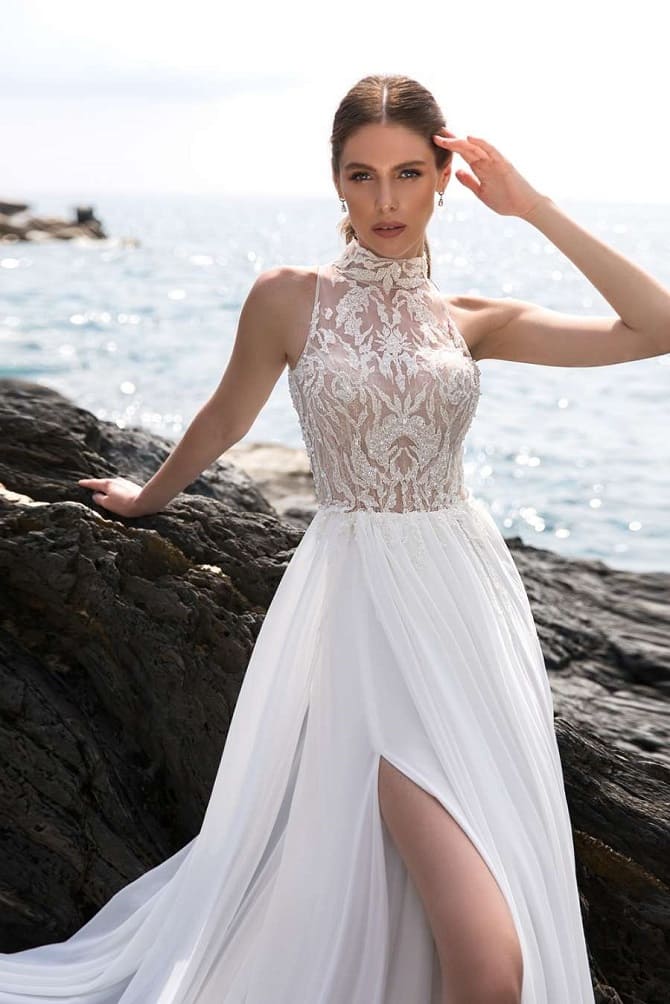 Dresses with a high neck will tell about your restraint, some rigor and elegance. Many celebrities choose just such outfits, while they can look very sexy. So, designers offer wedding dresses with a high neck made of lace, translucent models, with a long train, a fluffy skirt.
Short wedding dresses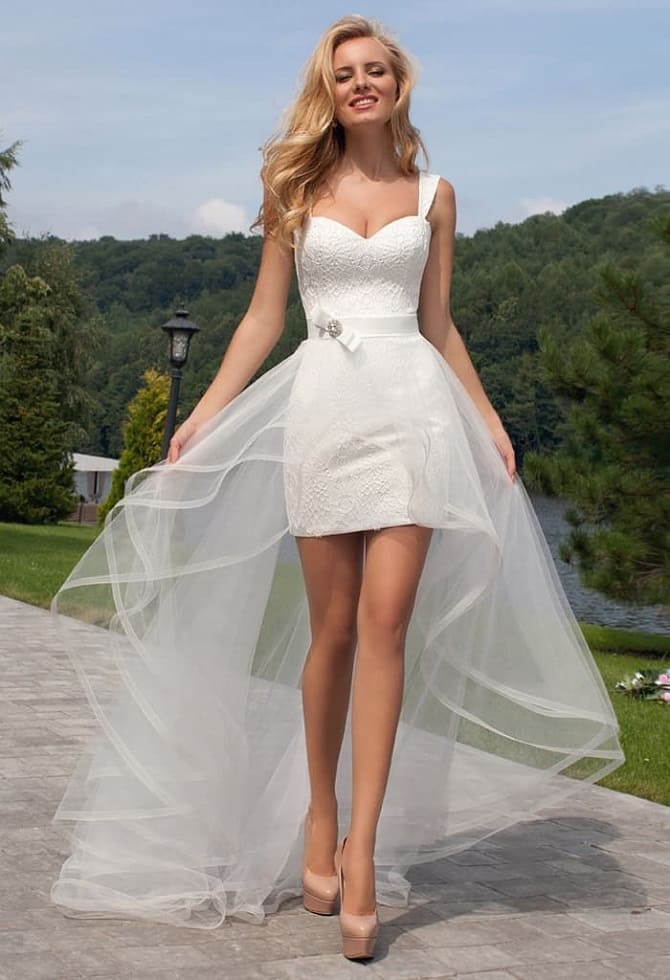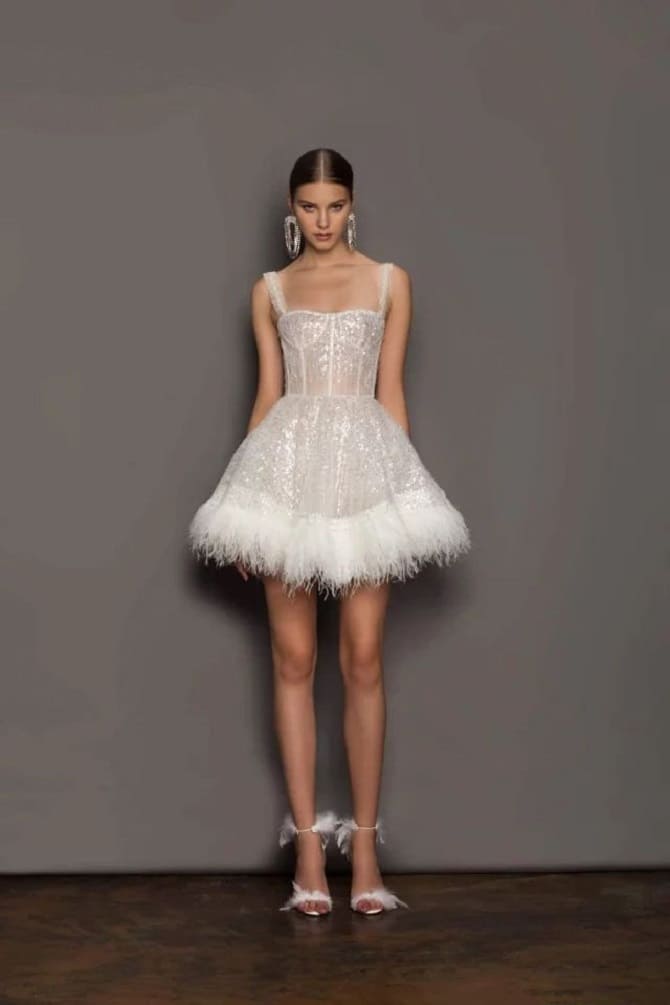 In 2023, mini dresses for brides are back in fashion. These are extremely short outfits that will show off your slender legs. Actual straight dresses in a laconic design, slightly flared models, with a fluffy skirt and a belt. You can also choose models with deep cutouts or appliqués.
Mermaid dresses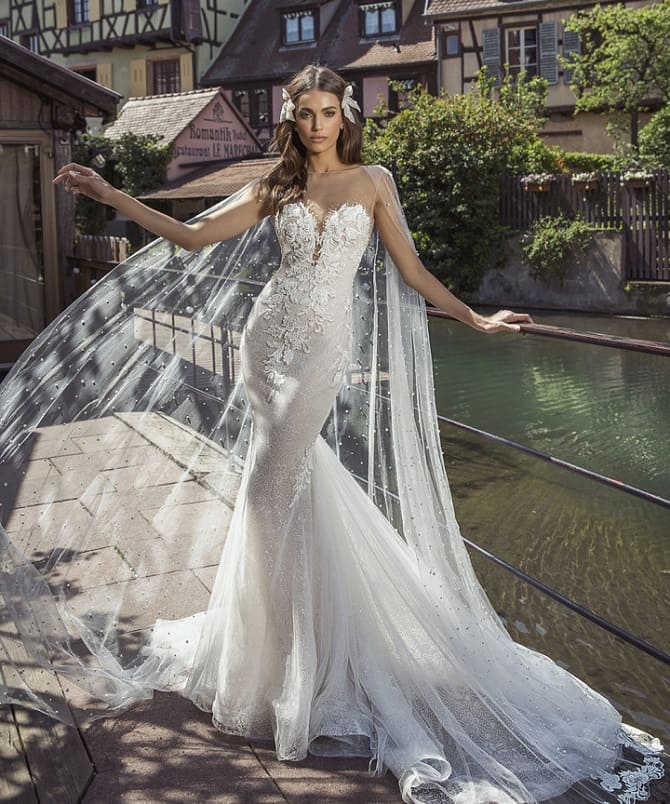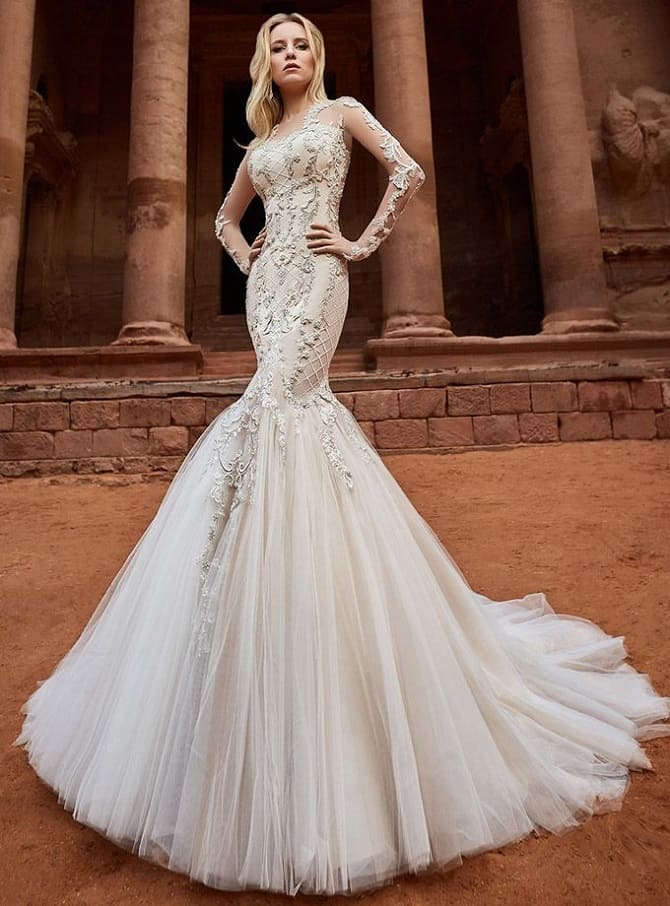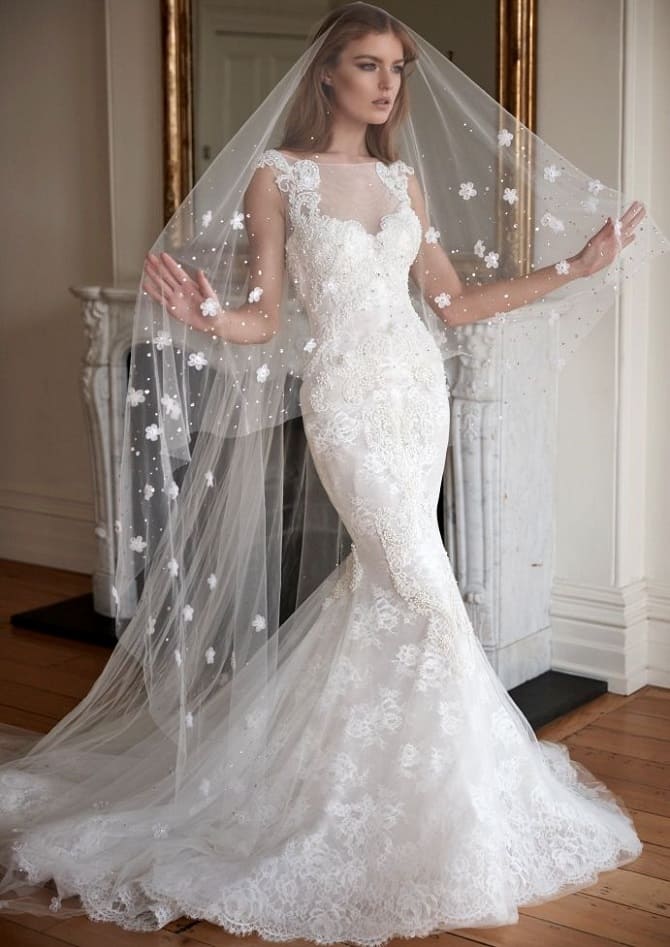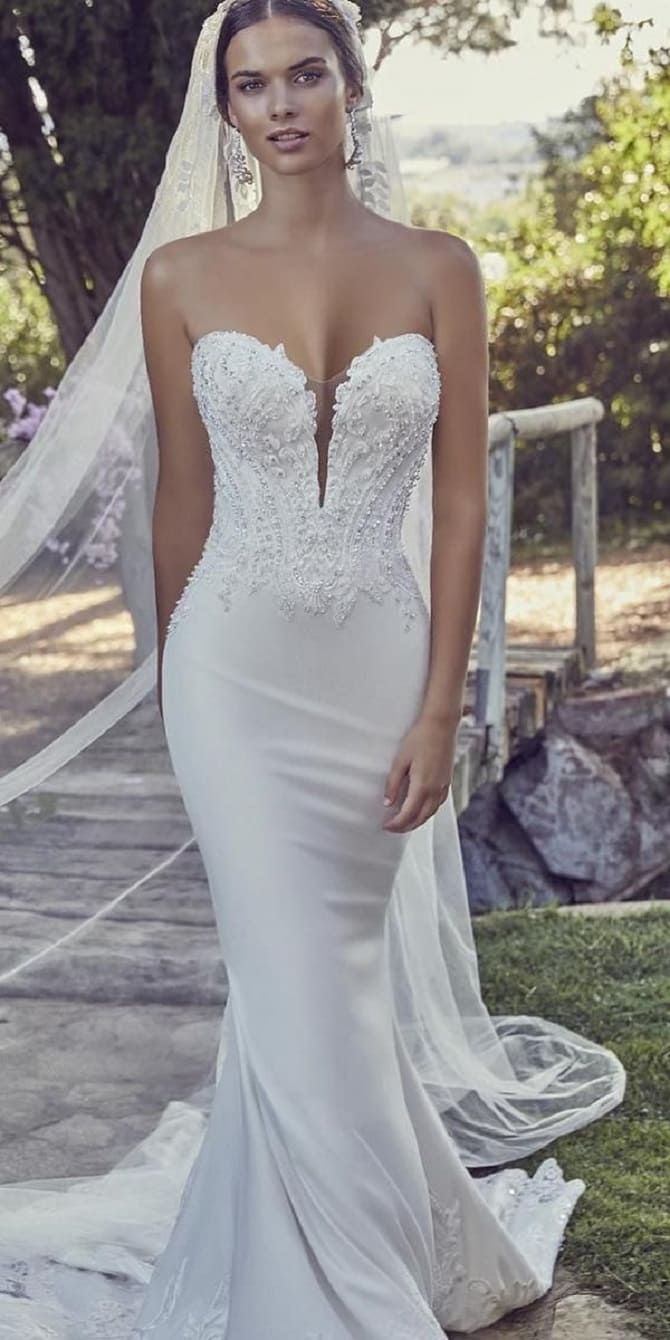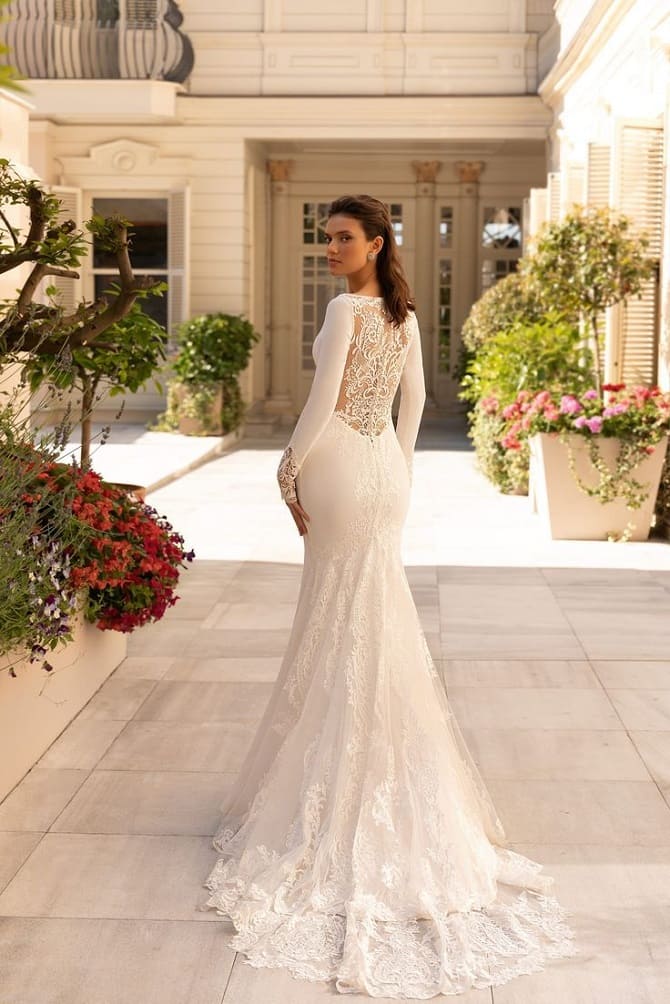 The mermaid silhouette is considered very seductive. He highlights the femininity of the girl, and also shows her perfect figure. Designers suggest choosing dresses with bare shoulders, open backs or deep cutouts.
With puffed sleeves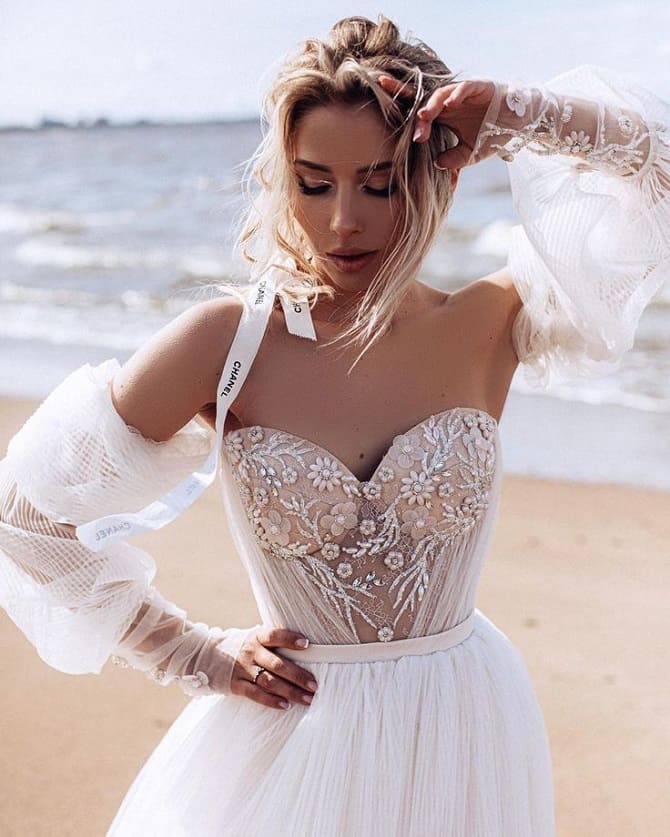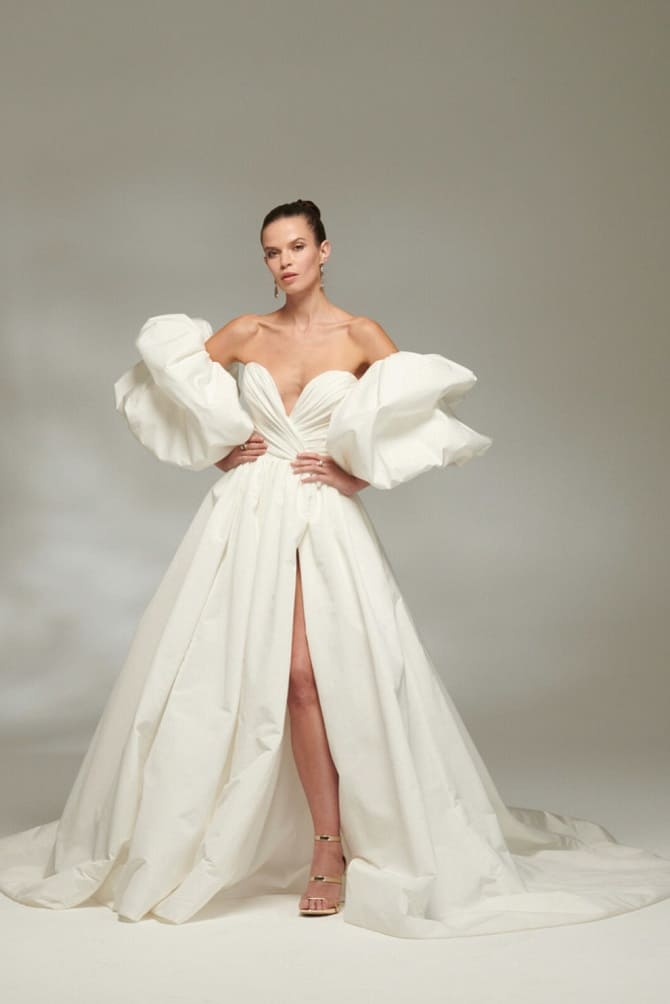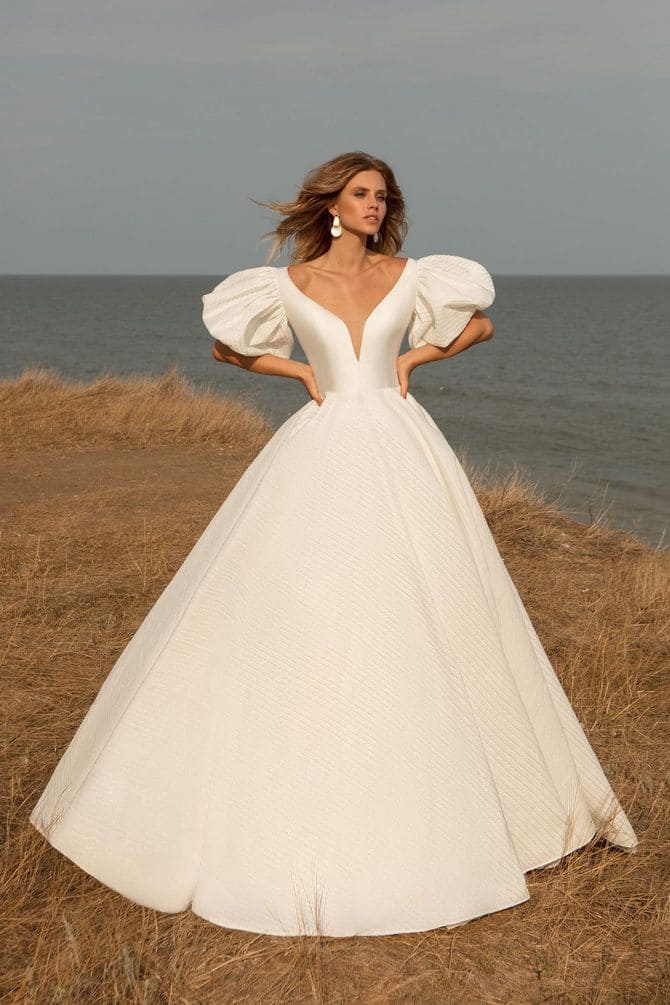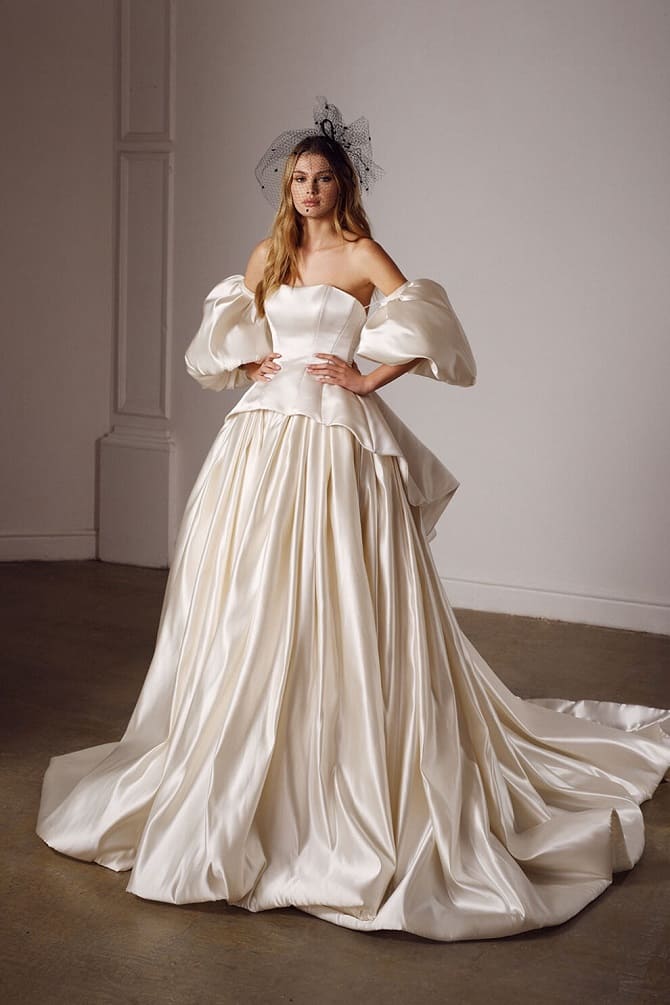 Don't give up on dresses that look like old, royal outfits. World designers complement their collections with puffy sleeves. They can be different – concise or truly royal, with applications, rhinestones, lace.
Puffy dresses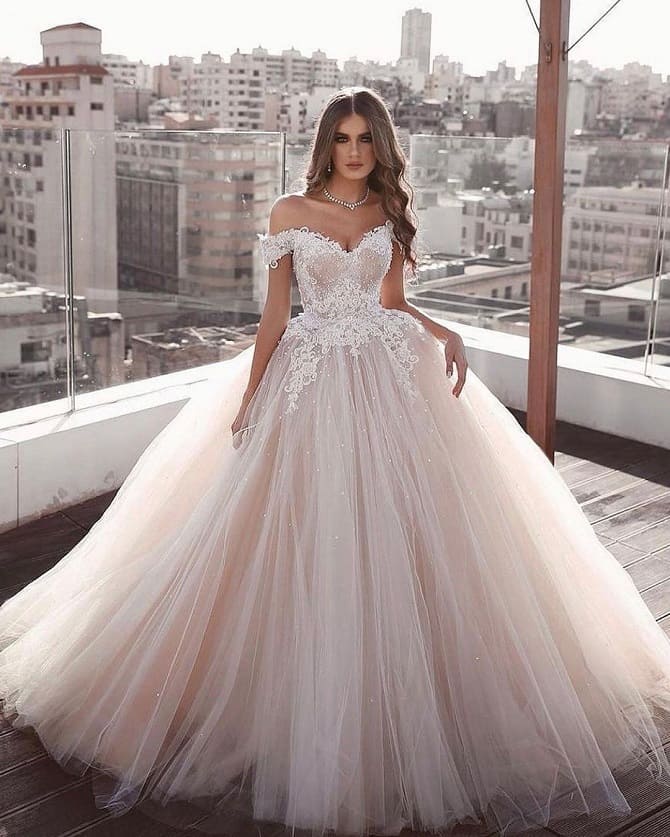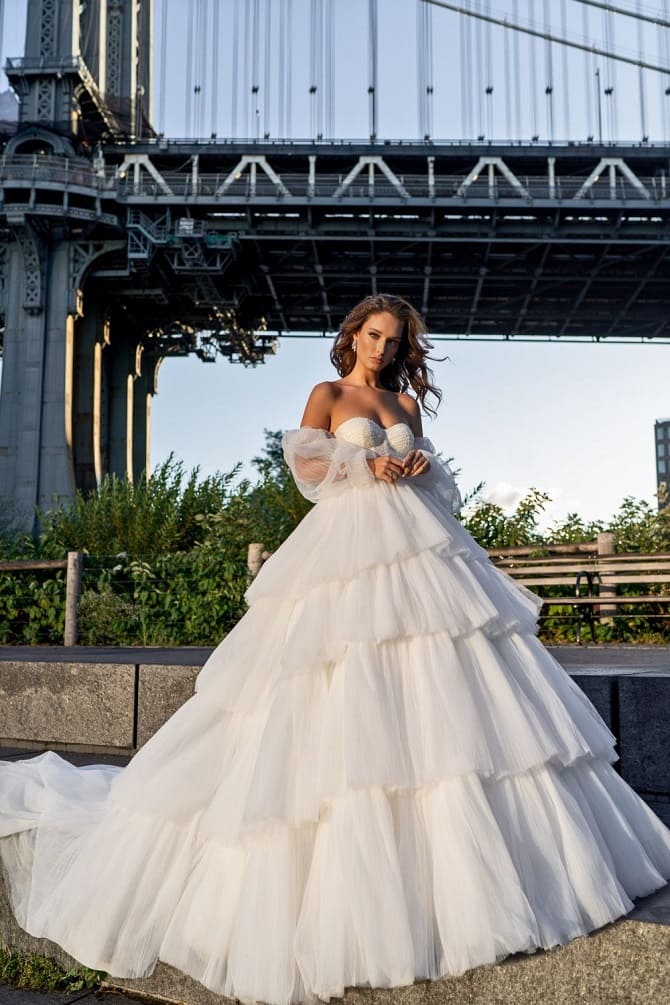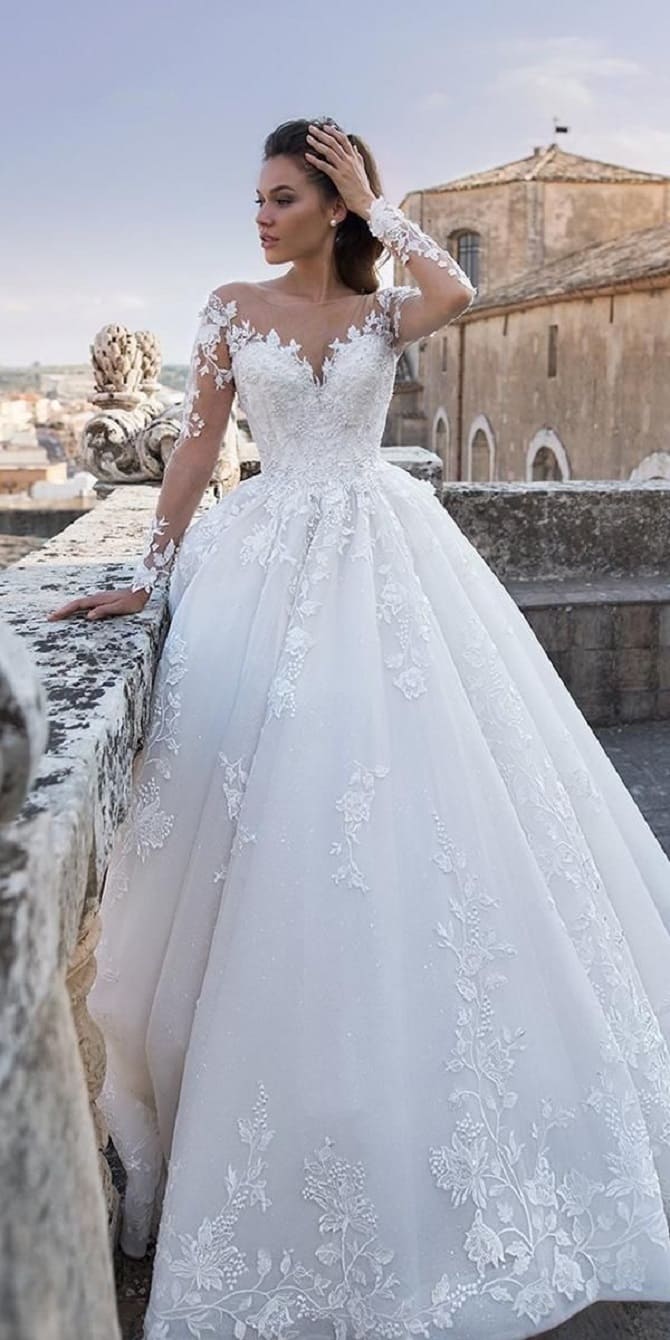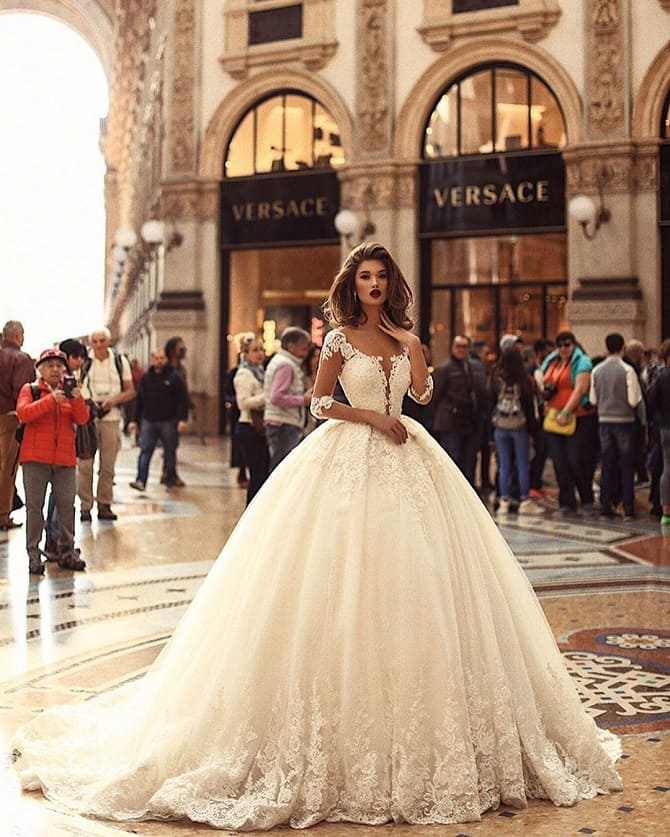 The interest of brides to dresses, like princesses, does not go away. Therefore, designers are constantly replenishing their collections with dresses with full skirts. They can be with sleeves or a beautiful corset, embroidery, decorative colored elements, lace, feathers. Also a great option would be an outfit with a skirt with a train.
Gray wedding dresses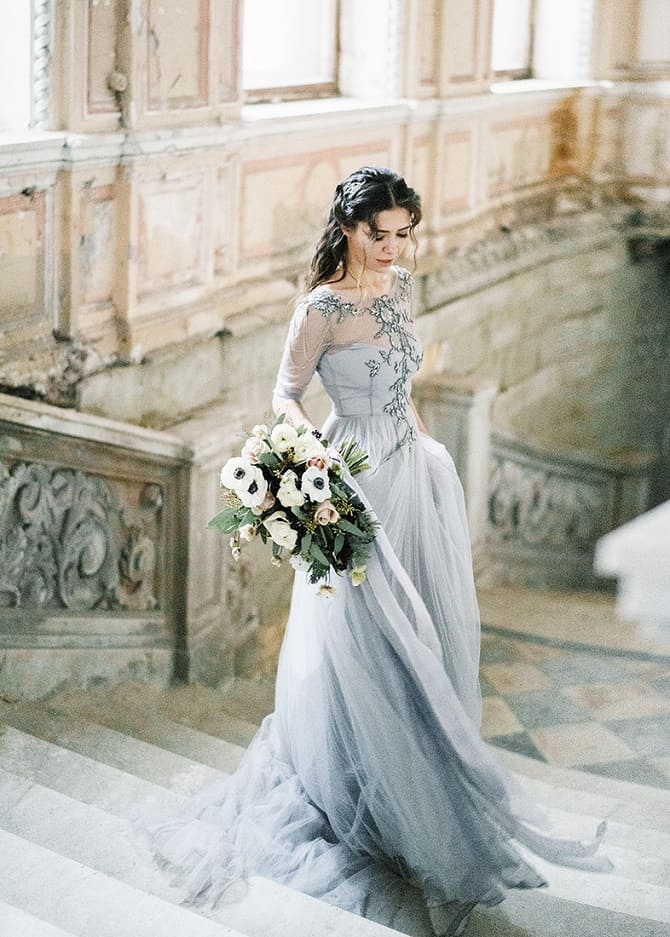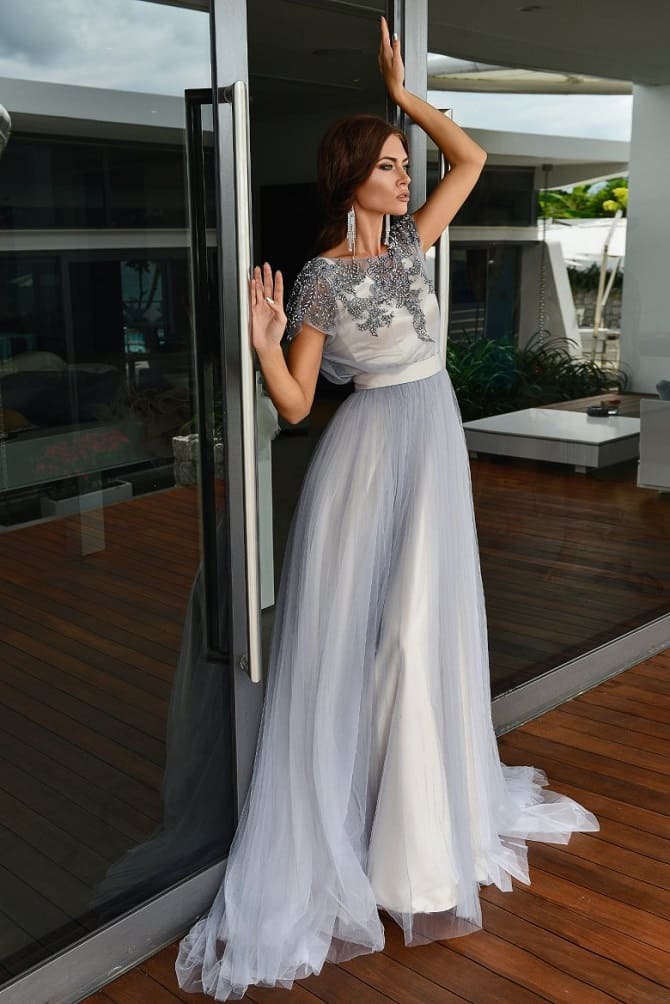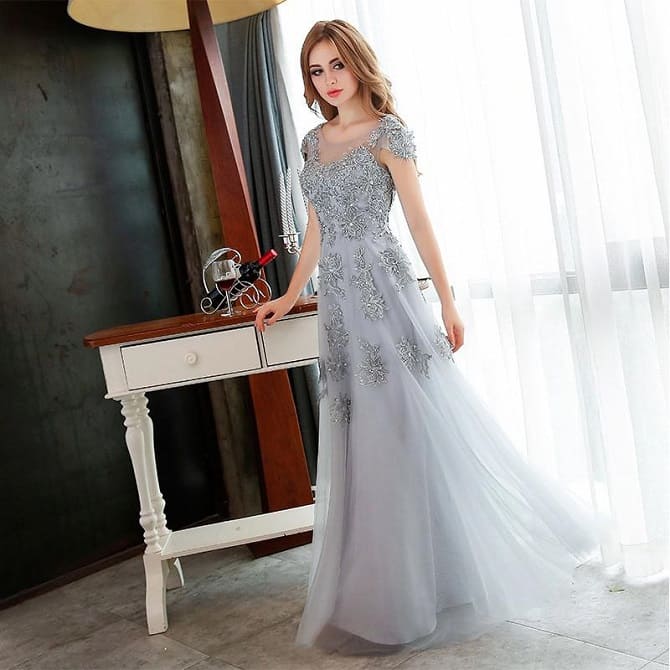 In addition to blue and pink, designers offer brides to try on a gray outfit. It is darker than classic white, but it is able to make you stand out, as well as surprise guests. Choose models with puffy skirts or short dresses with appliqués.
Similar articles / You may like this