The New Year's party is the culmination of the past year. To meet the New Year 2023, carefully prepare a festive outfit to adequately complete the outgoing one. At this beloved holiday, everyone wants to look stylish, beautiful, luxurious, unsurpassed. We at Joy-pup will look at what to celebrate the New Year 2023 in – festive outfits for upcoming events.
How to celebrate the New Year 2023
The New Year holidays are just around the corner, and the question flashes in our heads more and more often – what to celebrate the New Year 2023 in? Some rely on astrology, given the preference for the symbol of the coming year. In 2023, the Black Water Rabbit will be the patron – a calm, good-natured, meek creature. It will help you figure out what outfit, style and color you should choose for the New Year 2023. It is believed that if the patron of the coming year approves of your image, then luck and fortune will be with you for the next 12 months.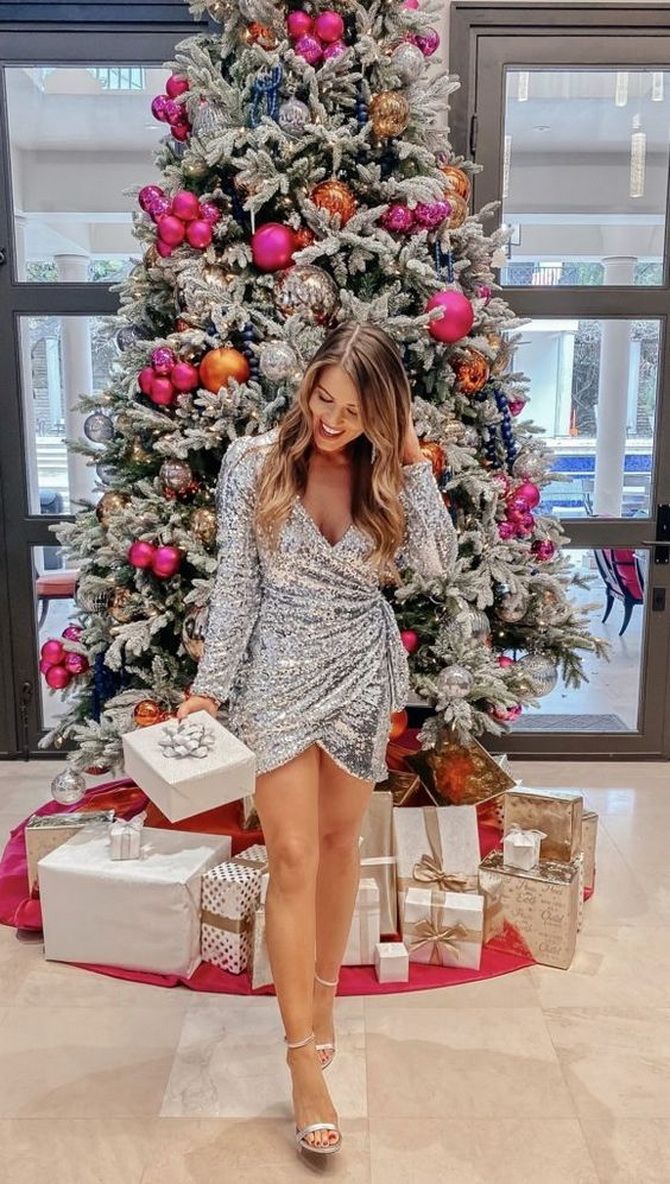 Each of us in our own way imagines the ideal celebration of the New Year. Someone dreams of sitting with friends or family by a burning fireplace in a country house, someone prefers to dance all night long in a club or restaurant. We will advise you on how to shine at the holiday, wherever you spend the last day of the year.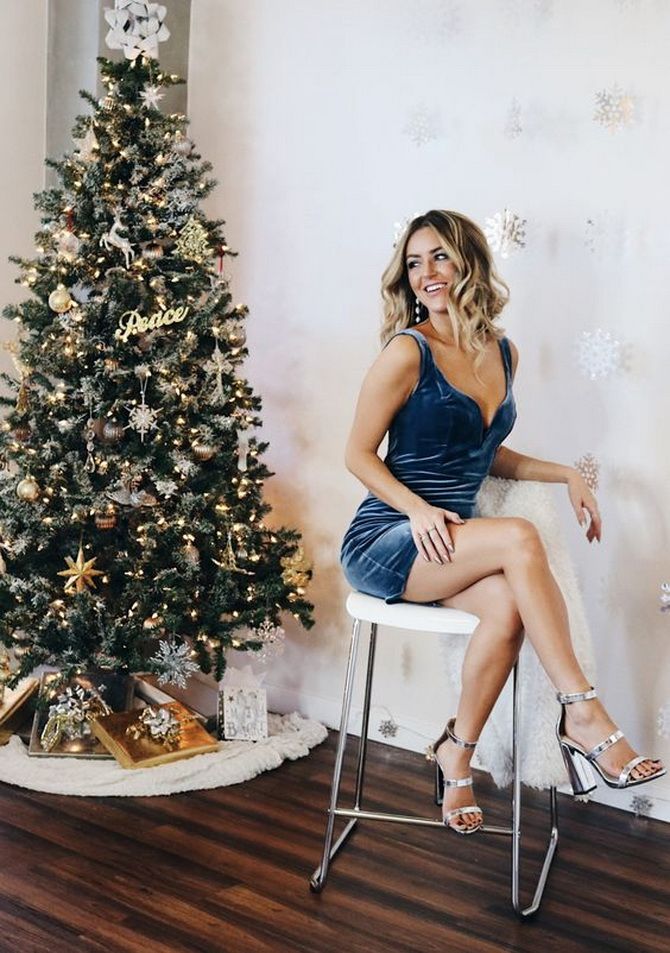 The dress is the most obvious choice for many women and a classic you can never go wrong with. In a luxurious maxi dress, you will feel like a princess from a fairy tale. Choose unconventional cuts and designs that can be paired with sophisticated accessories. Since the Rabbit does not like synthetics, choose a dress made from natural fabrics, preferably flowing, to emphasize belonging to the water element.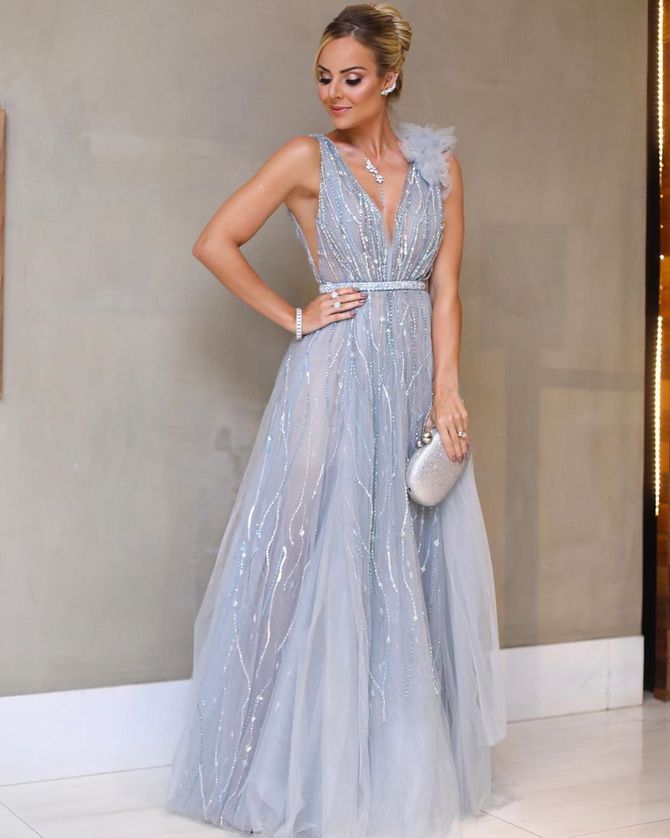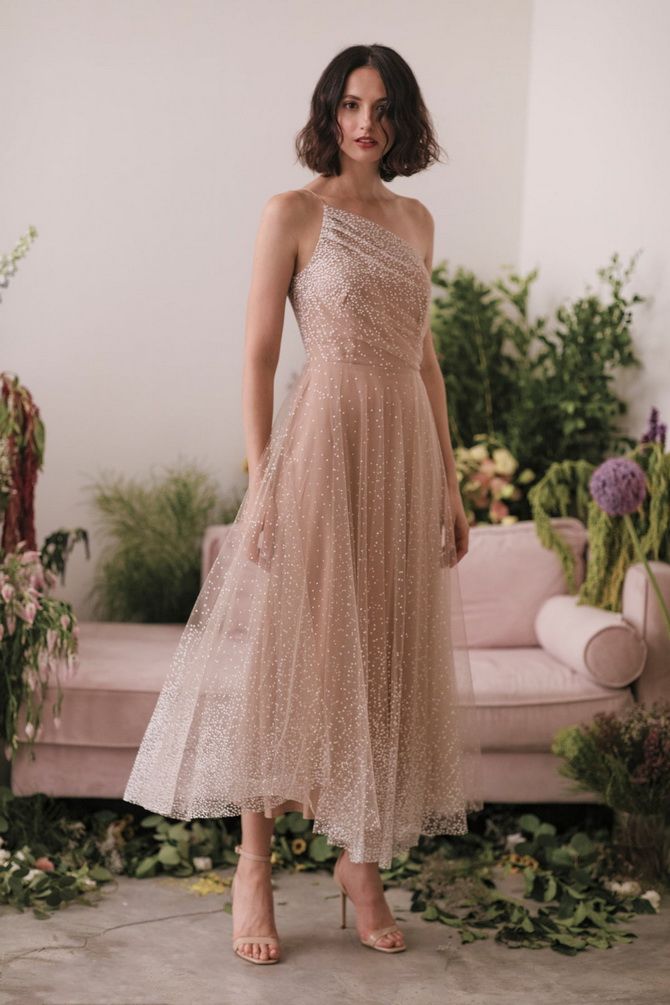 A-line chiffon dress will be the most suitable. For lovers of classic looks, a little black dress or a midi dress is the key to success. If you have an outfit embroidered with sequins in your wardrobe, New Year's Eve is the perfect occasion to wear such a thing.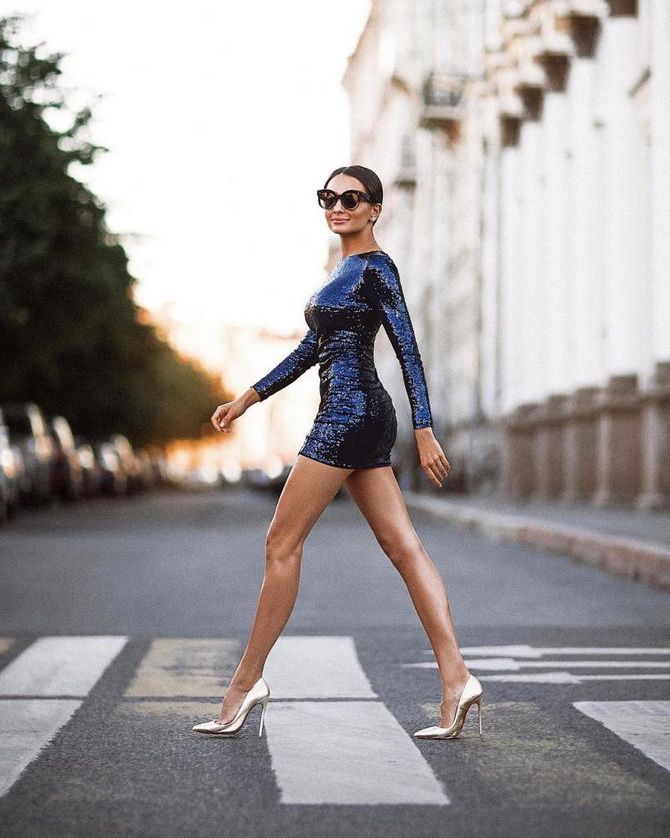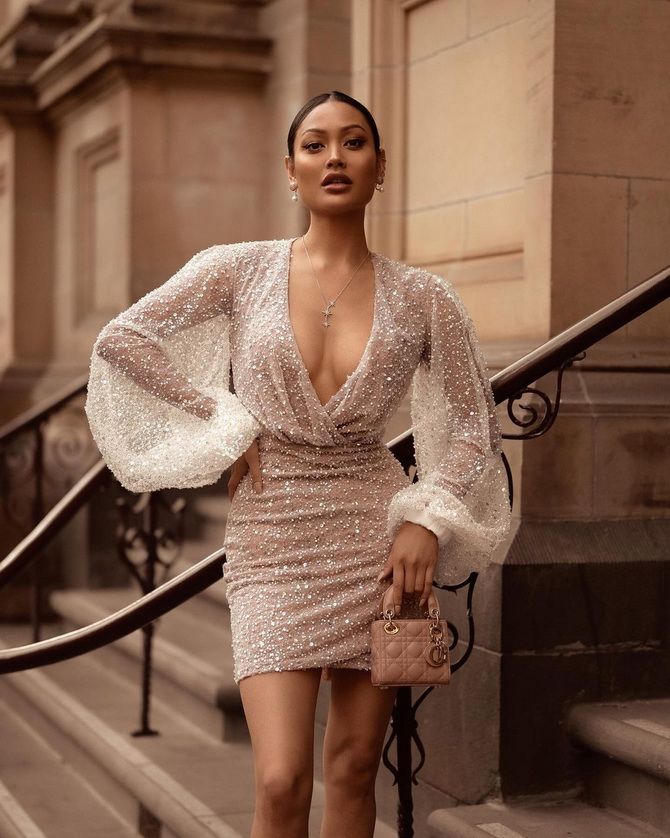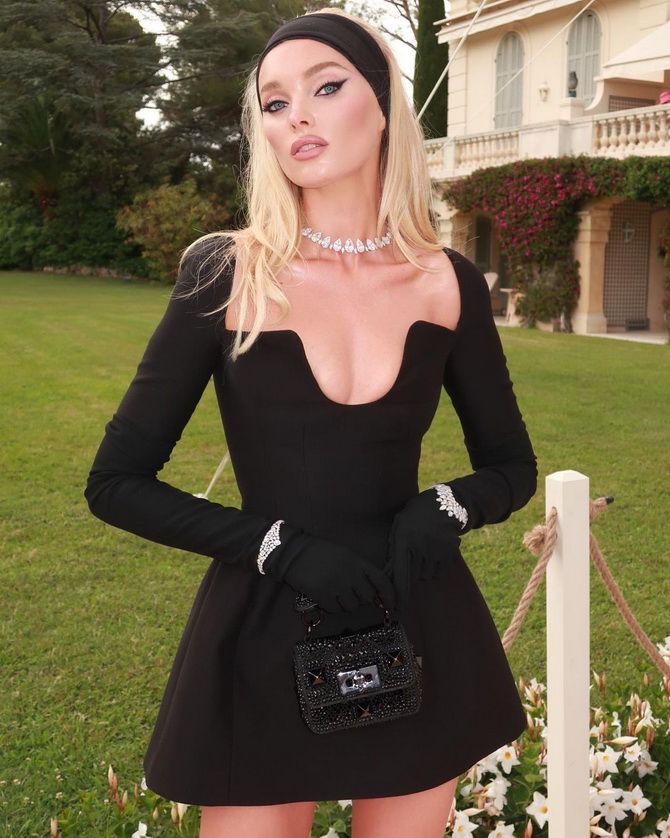 You should beware of outfits richly decorated with decorative elements – this can annoy the usually calm animal. It is also undesirable to wear too tight, tight clothes for the New Year 2023 – the nimble Rabbit loves freedom of movement.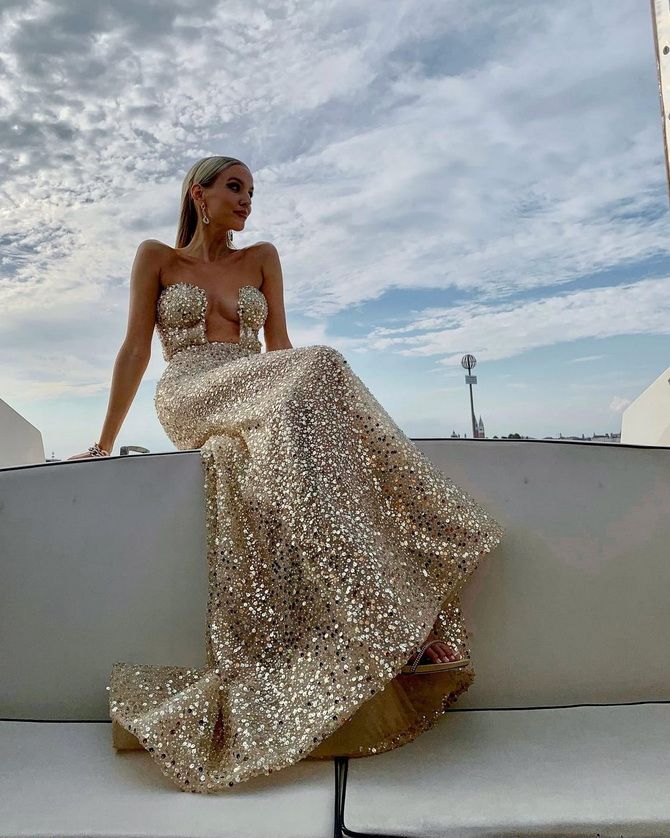 Refuse flashy outfits with complex styles, giving preference to simple, monochrome dresses with one central detail – belt, asymmetry, bare shoulder, neckline, feather bottom. When choosing a New Year's dress, remember that the Rabbit does not like neon colors, animal prints and flashy excesses. The outfit should be elegant, sophisticated and not constrain movements, so that you can comfortably spend the whole night in it.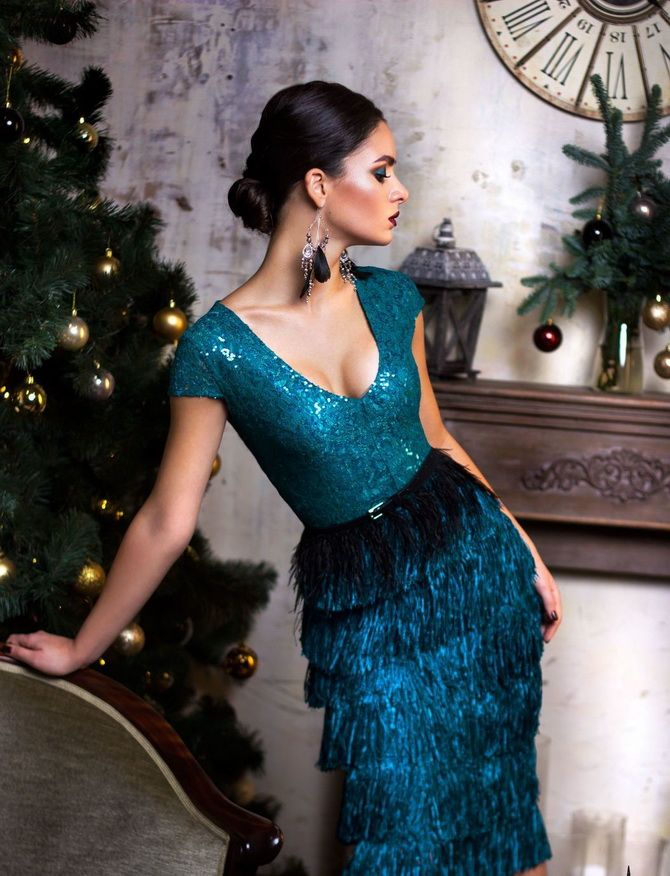 On New Year's Eve, you can not limit yourself in the choice of jewelry. If you choose a solid color dress, you can add a set of necklace, earrings and bracelet to it. For a bright metallic dress, just earrings are enough.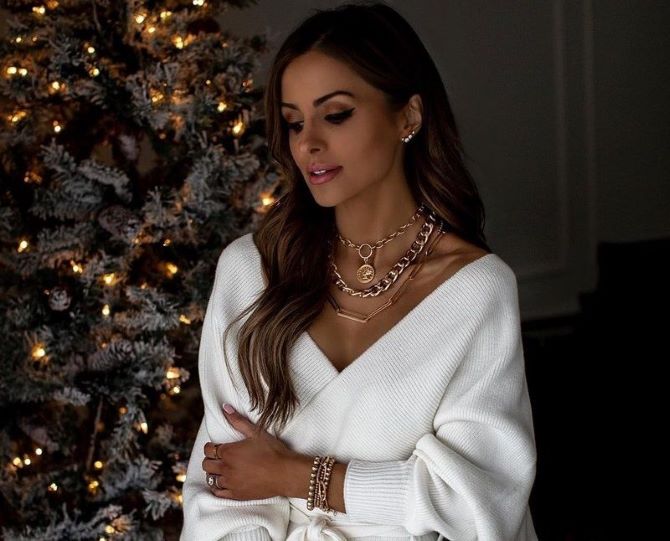 What to wear on New Year's Eve?
You can celebrate the New Year in different ways, but for certain occasions, you should choose the right outfit. Great options are a plain jumpsuit, comfortable trousers, a knitted midi skirt and a festive blouse. We do not recommend wearing knitted sweaters and turtlenecks. After a few glasses of wine and fiery dances, you will probably be hot.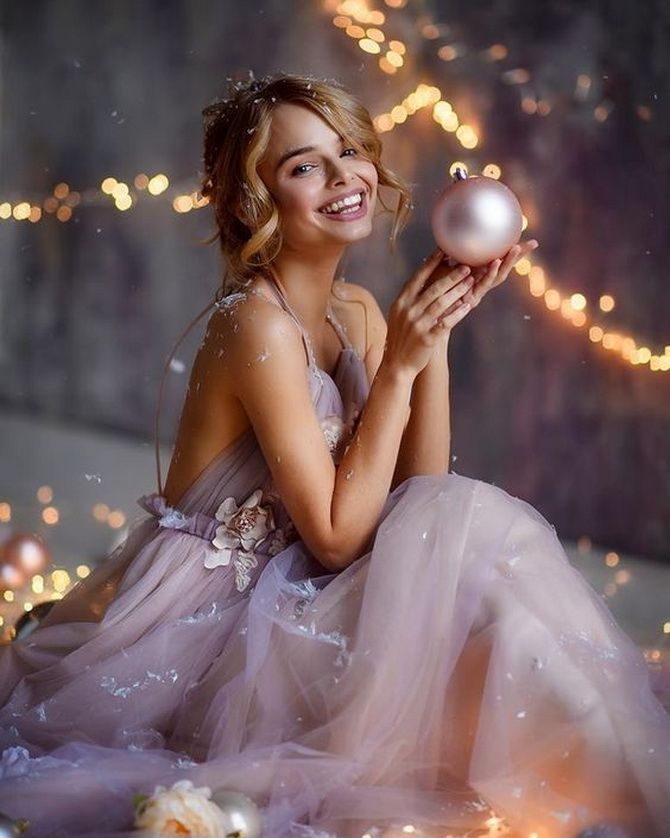 Pantsuit
Not everyone likes dresses because of the open legs and therefore we are automatically drawn to trousers. A trouser suit is suitable for a corporate party, a restaurant and a New Year's party in a club. In the club, you can create a more relaxed look by choosing a lace bralette instead of a top. Yes, it's bold, but when else, if not on New Year's Eve?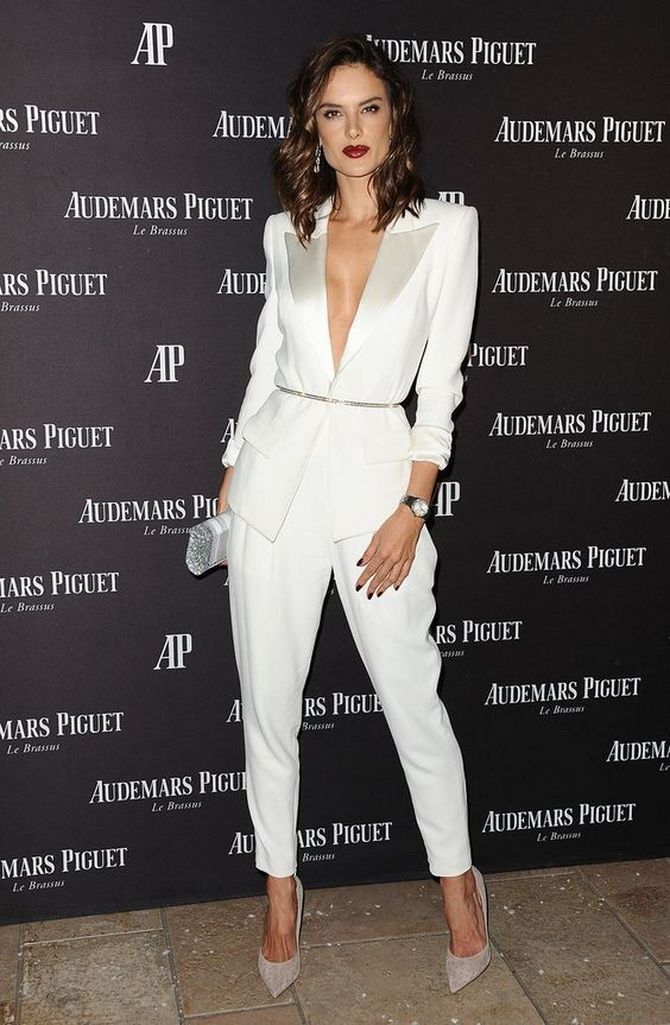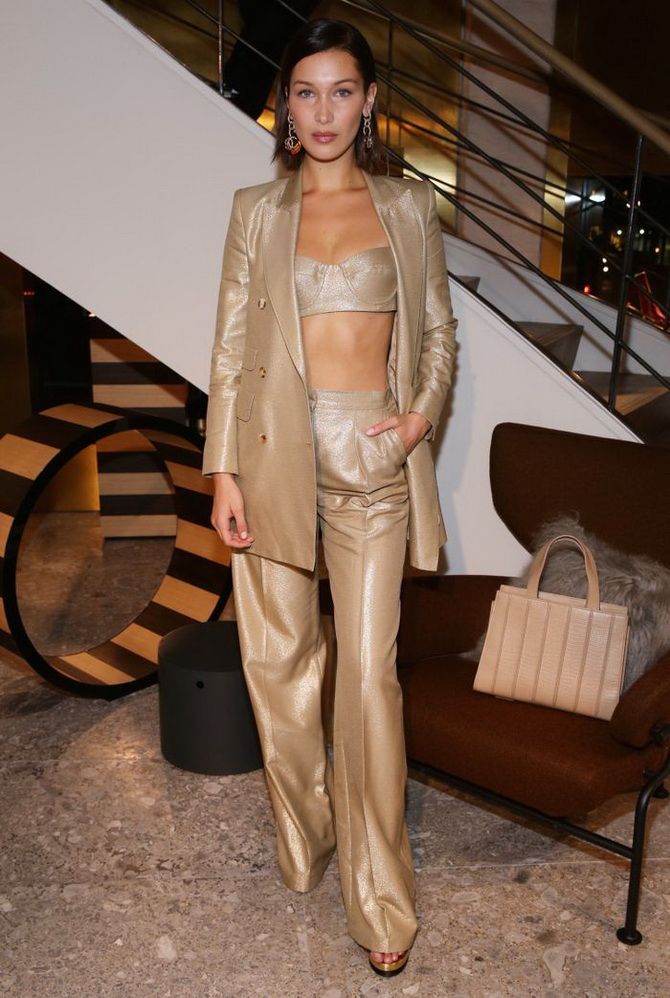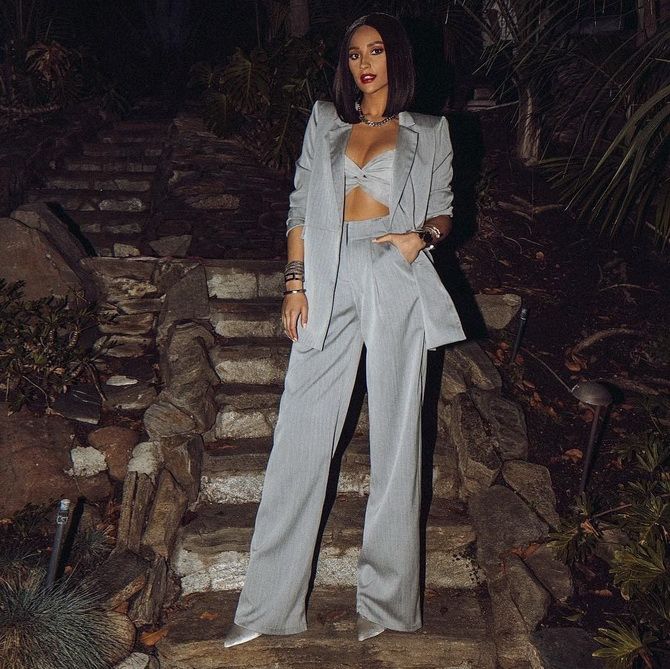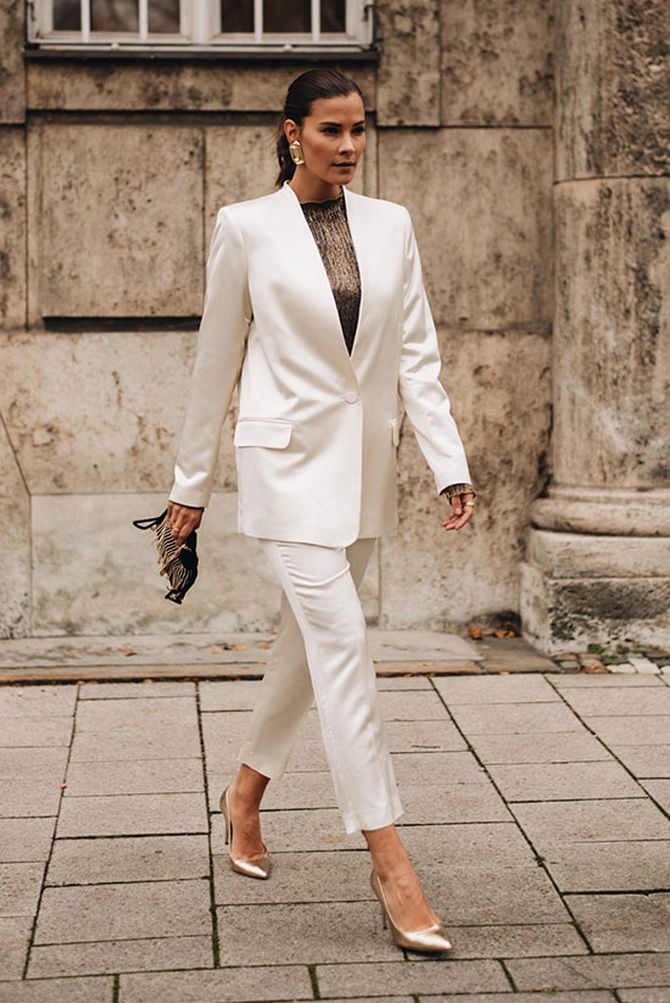 Elegant jumpsuit
A popular thing in recent years is also an elegant jumpsuit of various cuts and designs. The classic New Year's style is a black jumpsuit with a metallic effect or a pale pink jumpsuit. A short jumpsuit with a train will look luxurious and original. Also popular are jumpsuits with mesh sleeves or lace.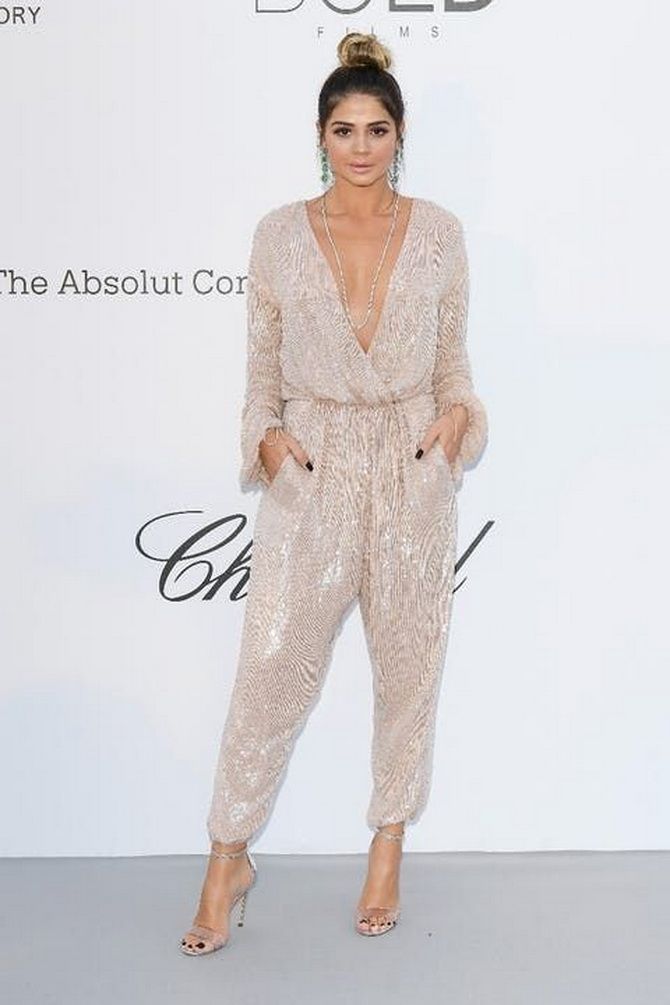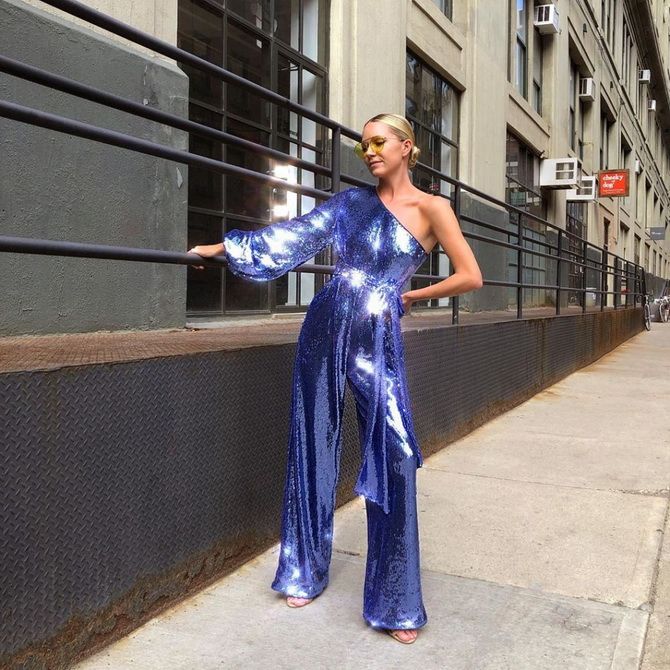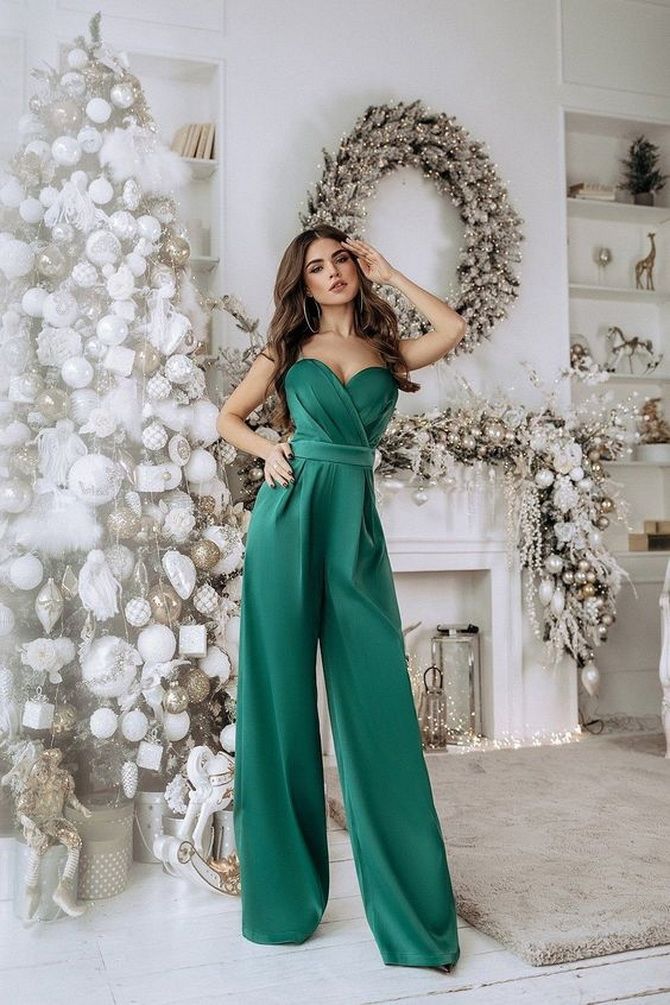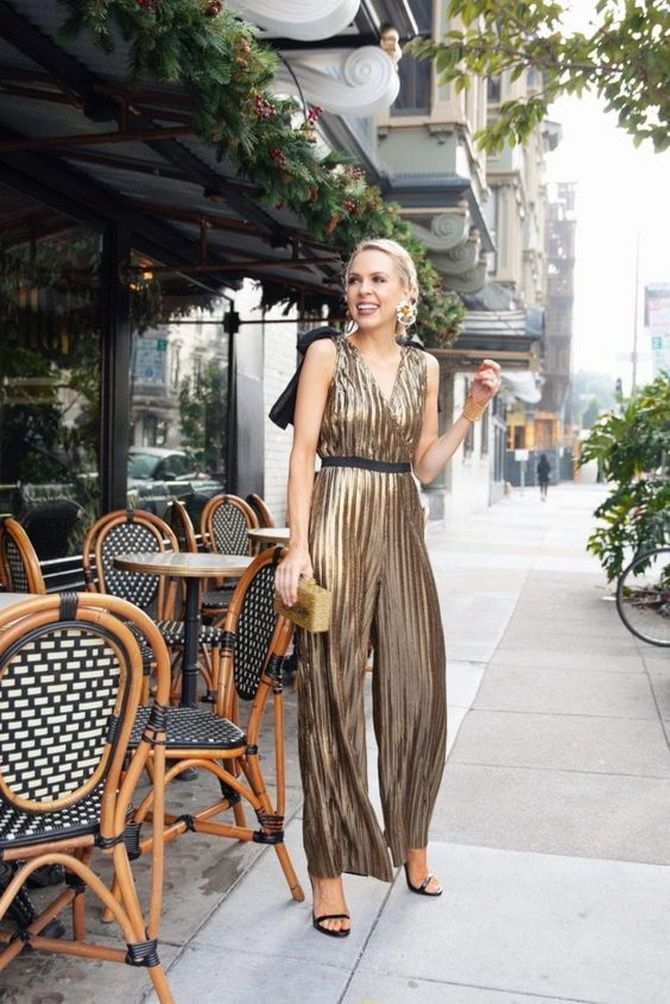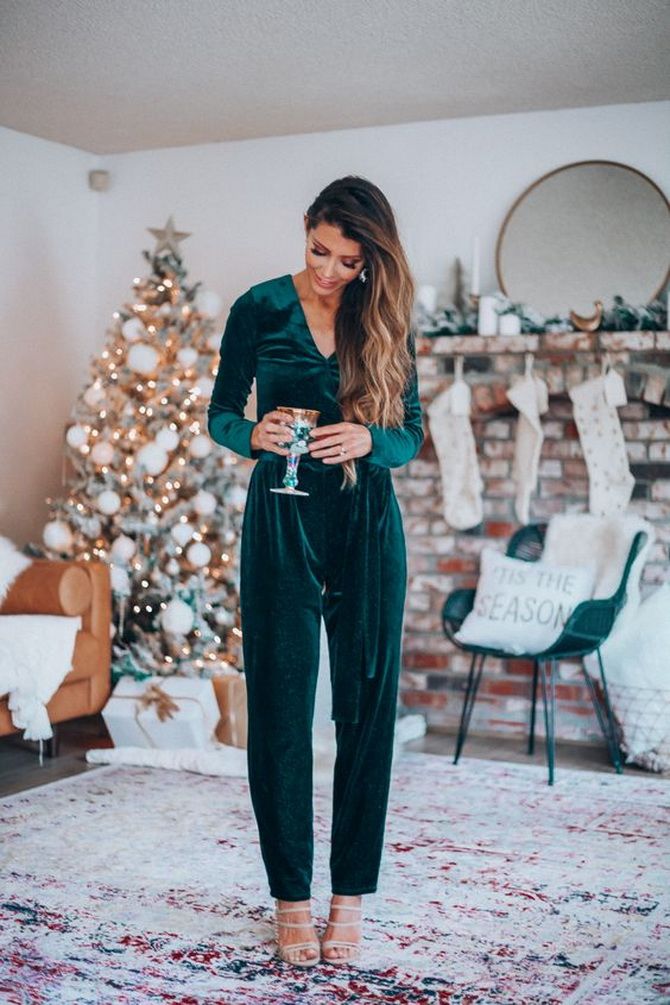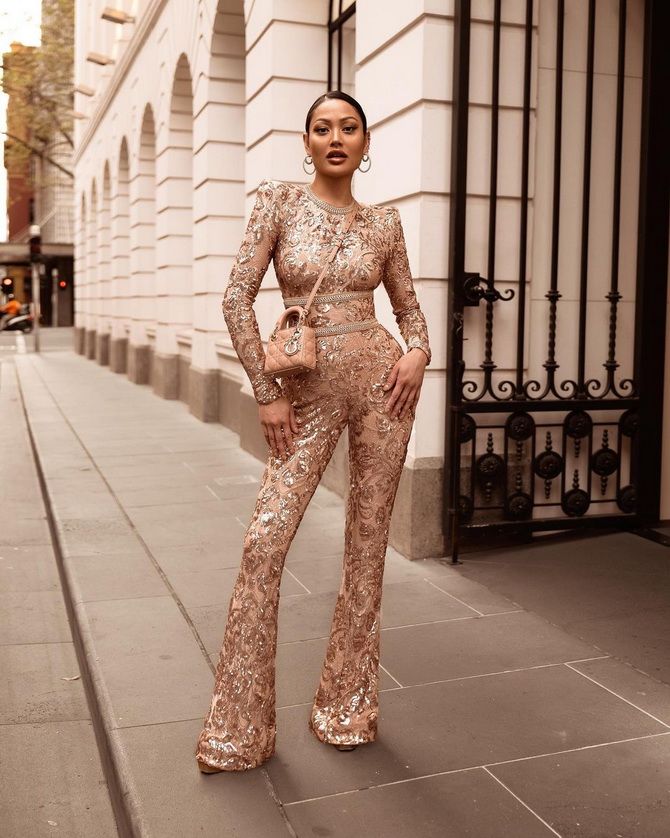 Pants with original top
In this way, you will be comfortable celebrating the New Year. In addition to classic suit trousers, pay attention to stylish palazzos and trendy flares. Flared trousers beautifully emphasize the hips and fall from the knees in the shape of a bell.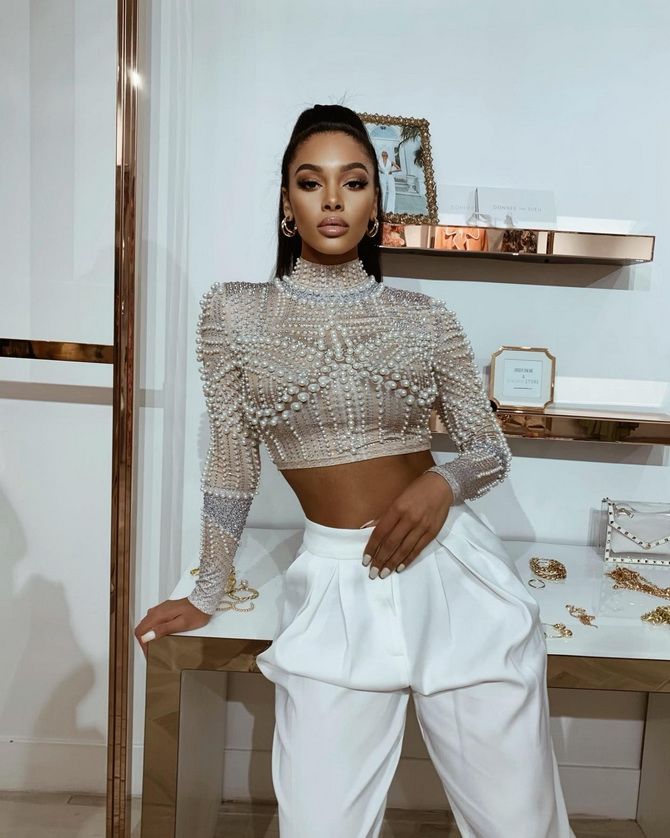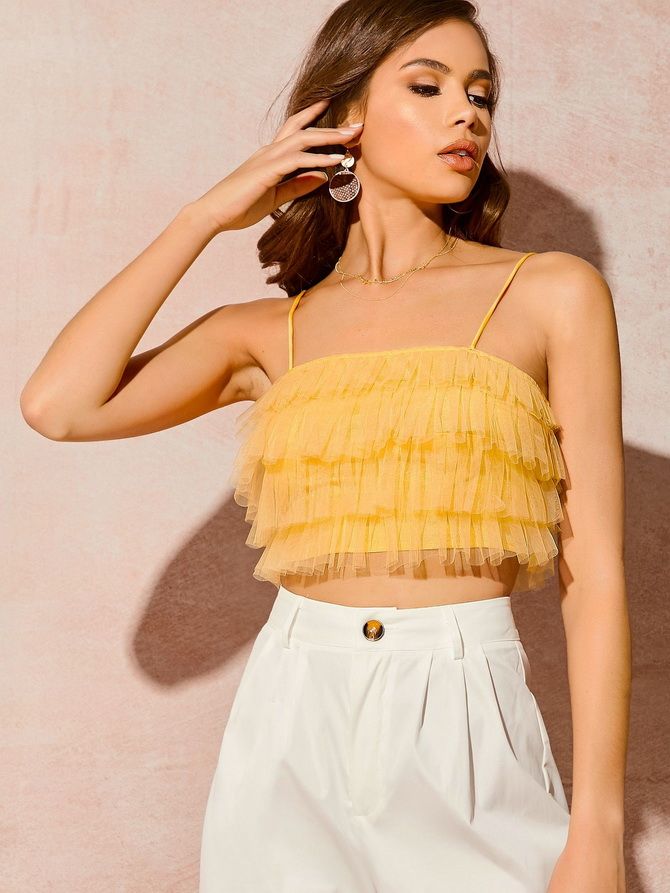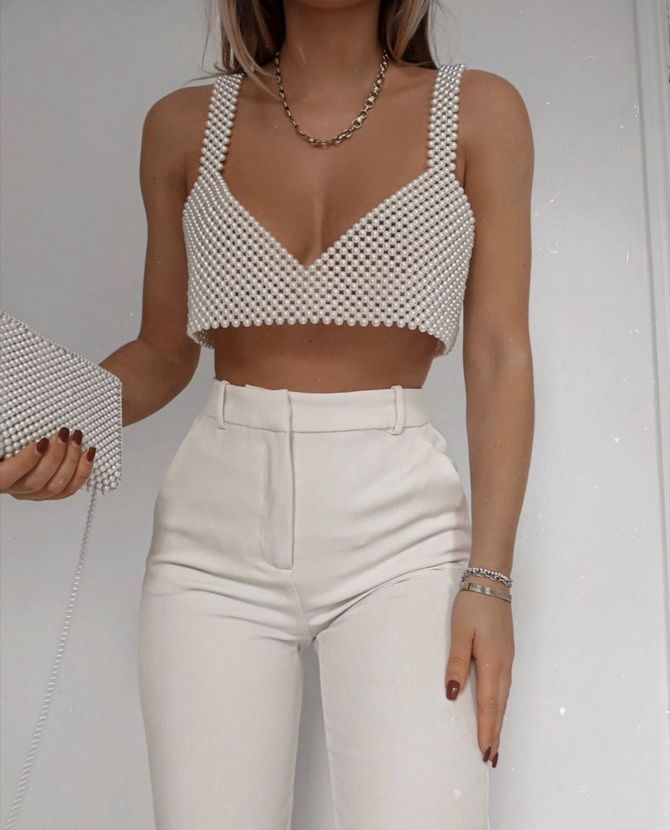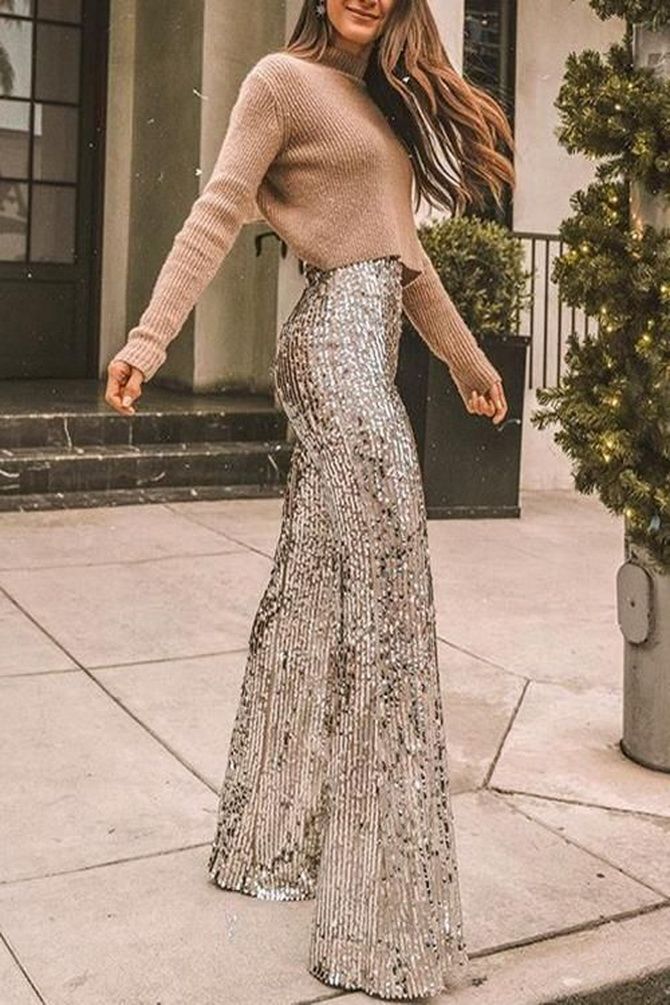 Skirts
If there is no dress or suit in our wardrobe, we automatically turn to the skirt. It remains only to choose – long or short. Of course, both options have pros and cons, but the ideal length is a mid-calf skirt. Combine miniskirts with textured or voluminous tops, such as a blouse with puffed sleeves. This will create a beautiful contrast. If your skirt is sleek, solid and long, add a chunky belt to the look to give it some "stiffness".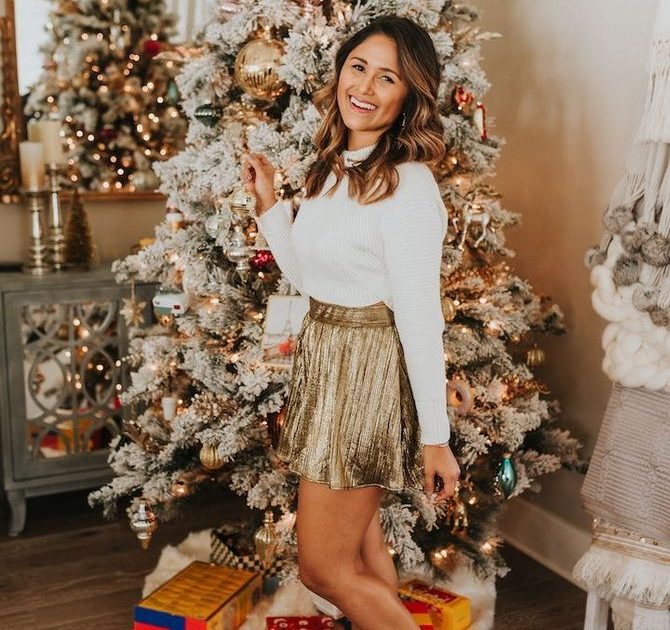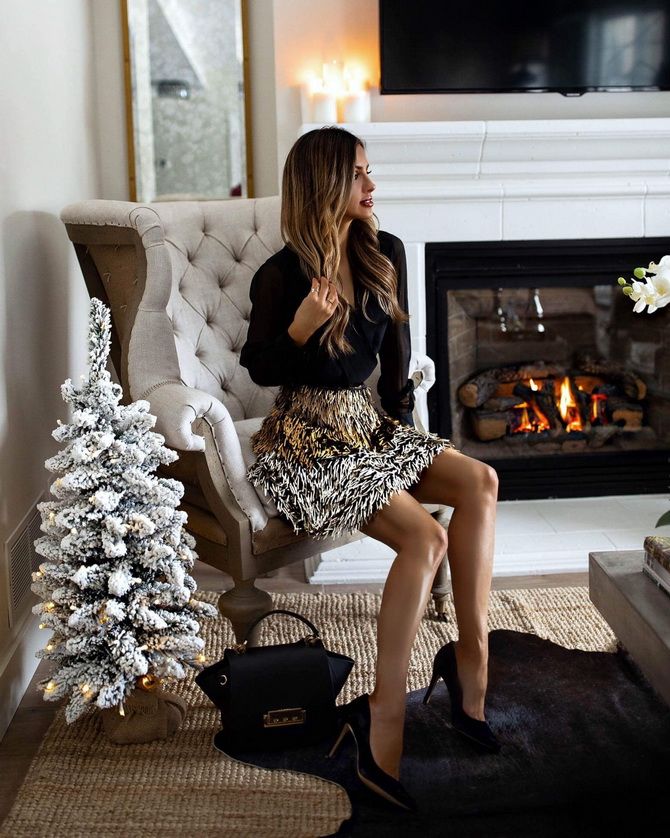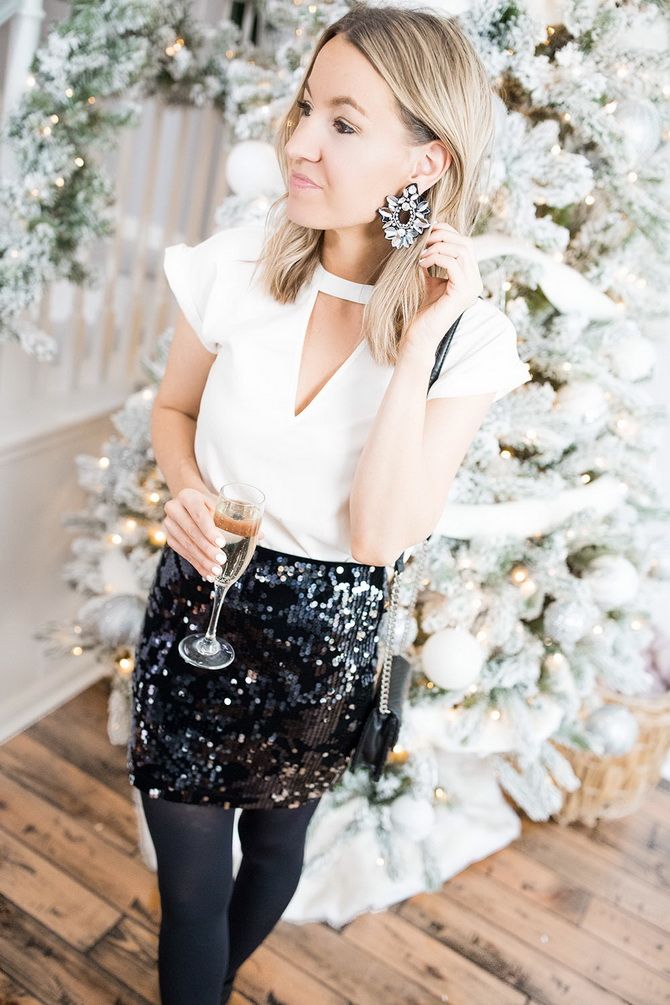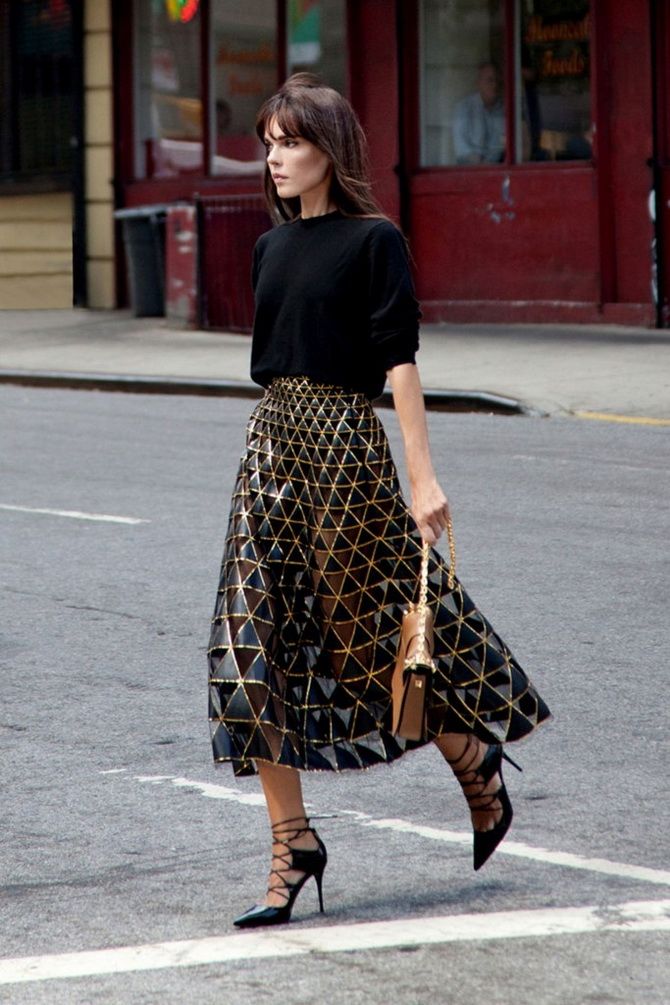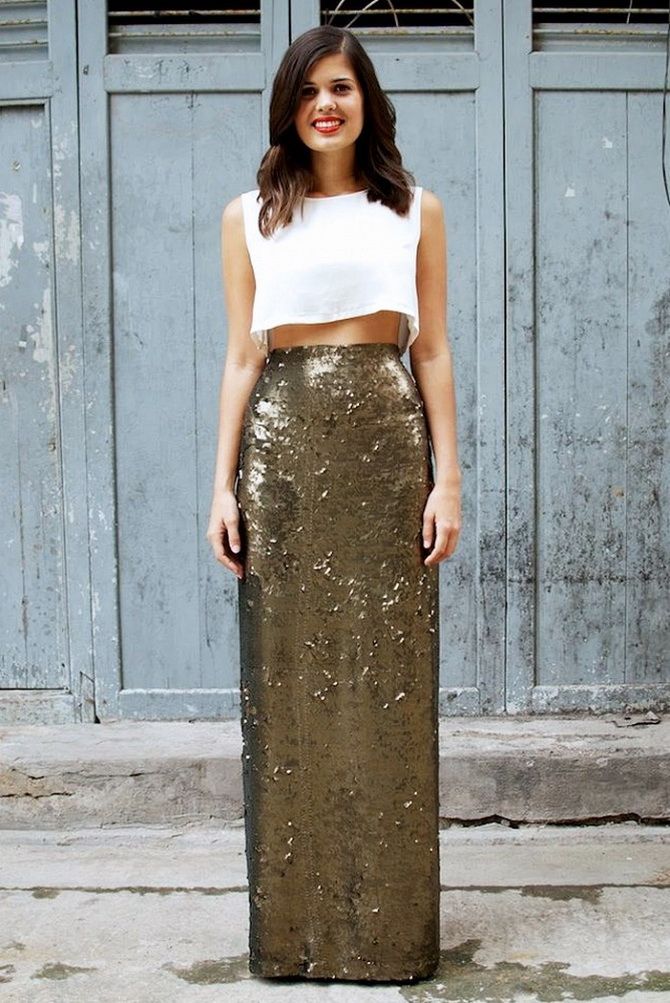 What color of clothes to choose for the New Year 2023
The New Year is approaching at the speed of light and it's time to think about what outfit to choose for the holiday. Particular attention should be paid to the color palette, so as not to miss the choice of image and not disappoint the symbol of 2023. The rabbit likes natural shades that are associated with joy and well-being. Since the year 2023 will be ruled by the Black Water Rabbit, then the colors for New Year's Eve should be chosen appropriately: gray, white, pink, blue, green, beige shades. They are calm and can be easily combined with each other.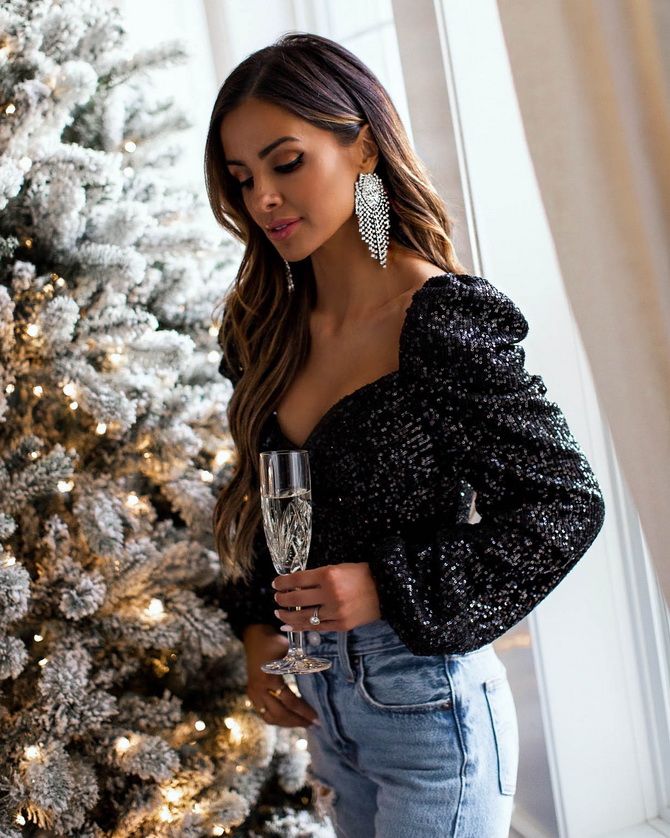 Black is the patron color of 2023 and the most versatile for creating a New Year's look.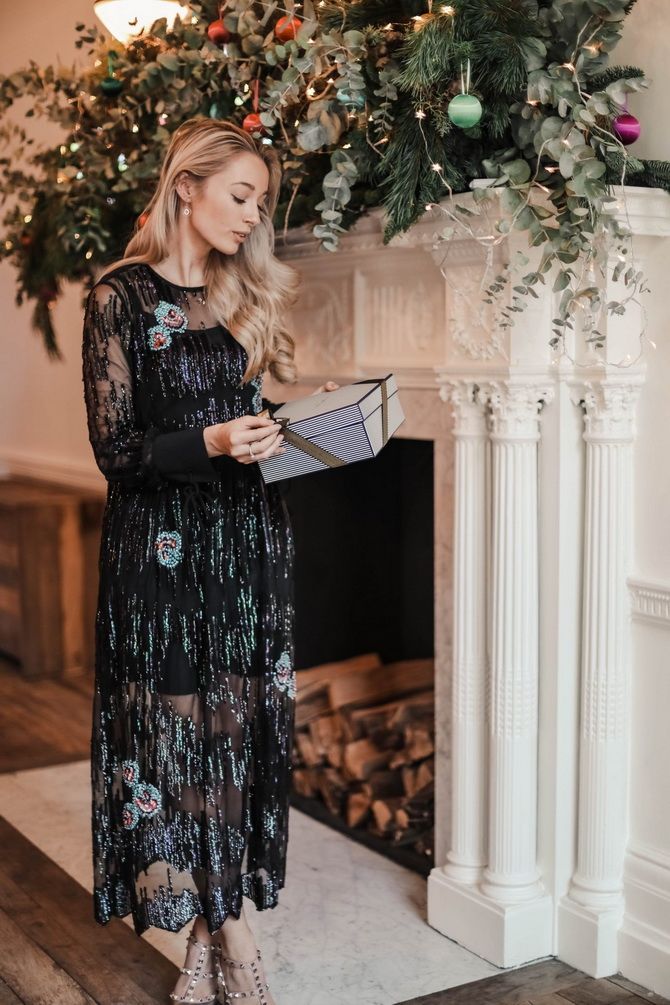 Gray color and its shades – metallic and silver – will help you become the queen of the night.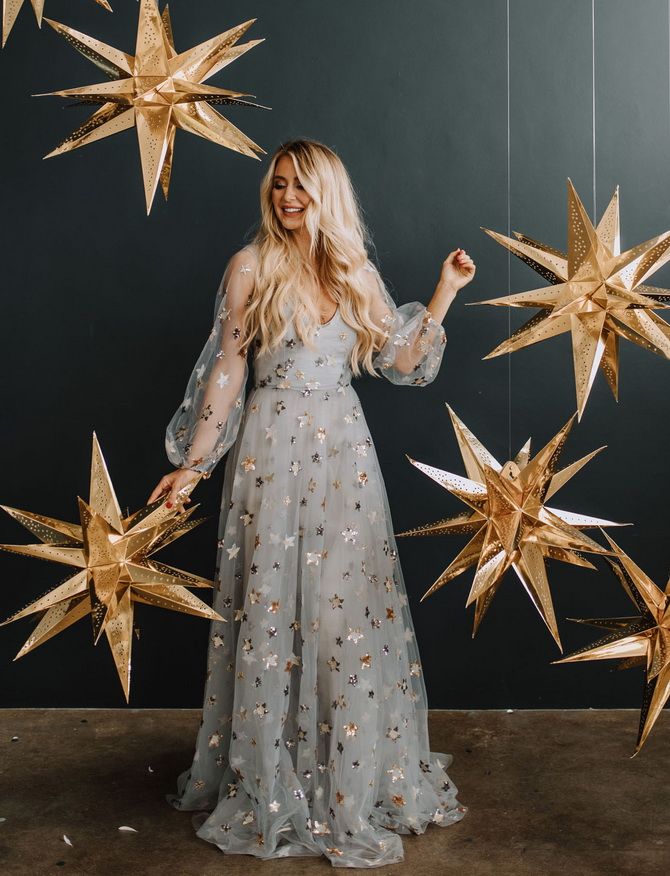 A white outfit at a New Year's party will emphasize your fragility and femininity. One of the most beloved colors of the symbol of the year 2023.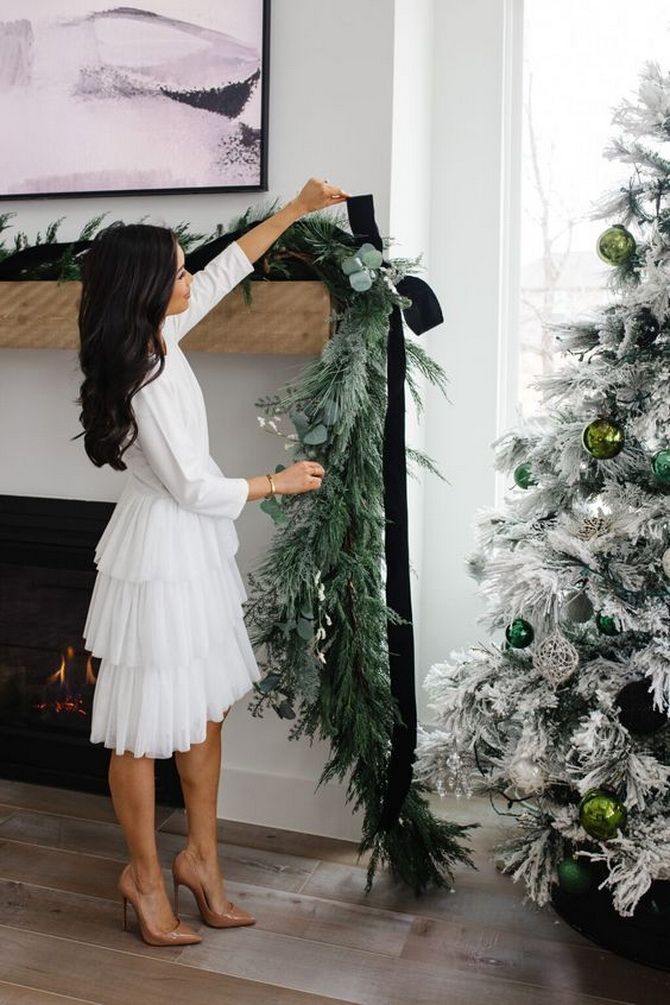 Pale blue is the color of water and snowflakes that we admire in winter. Outfits of blue shades for the celebration of the New Year should be chosen light, airy, weightless.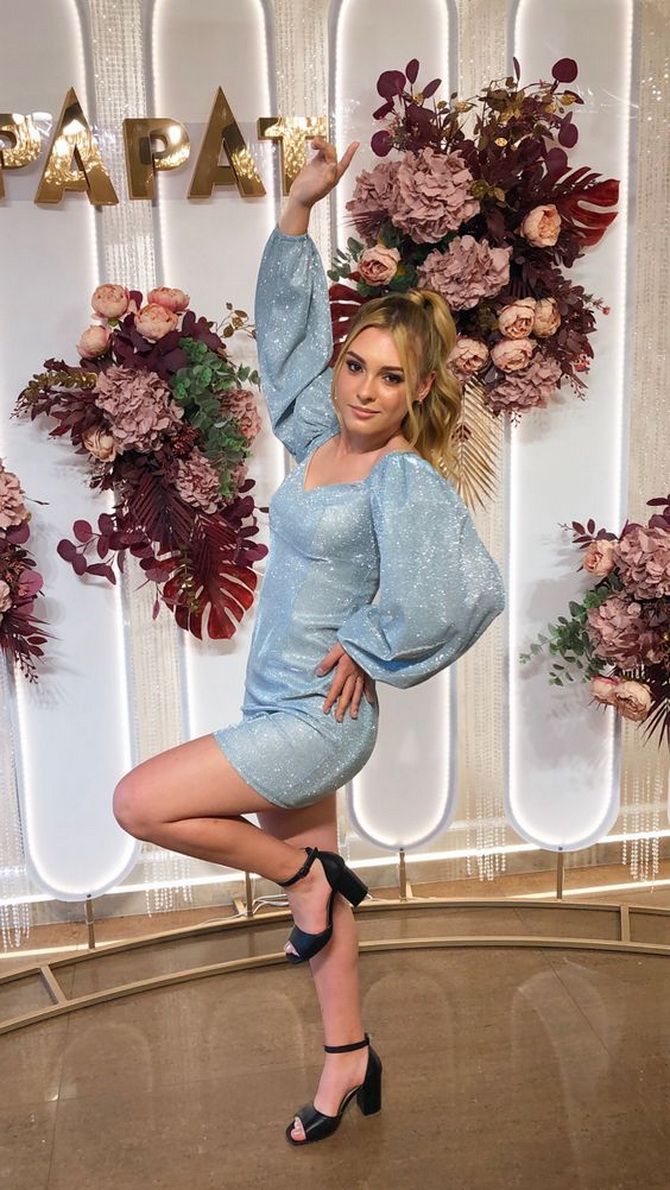 Beige holiday outfits will also please the Rabbit. Natural shades will bring you financial well-being and harmony in your life.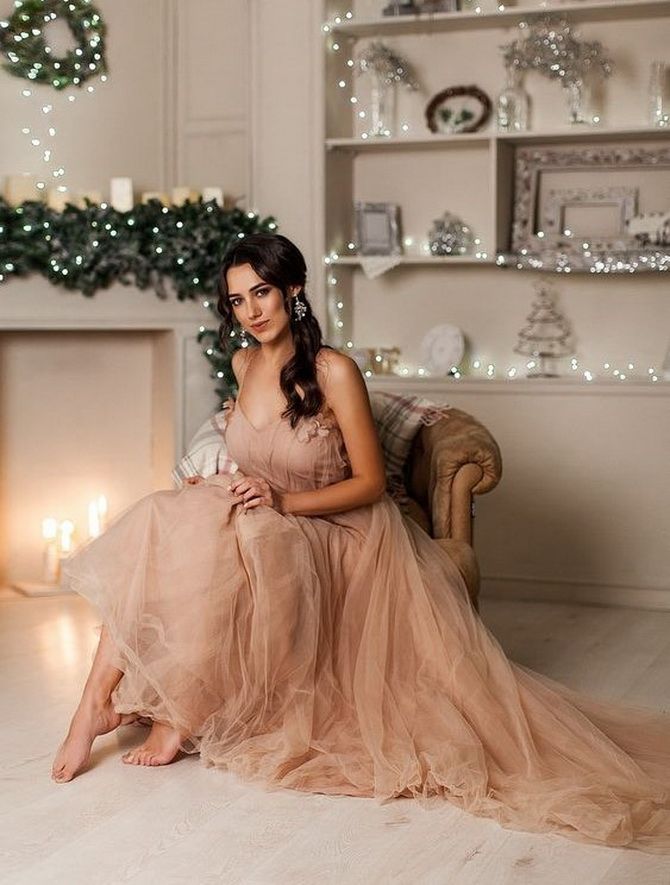 Green natural shades of New Year's attire are associated with grass and greenery, which the Black Water Rabbit loves so much.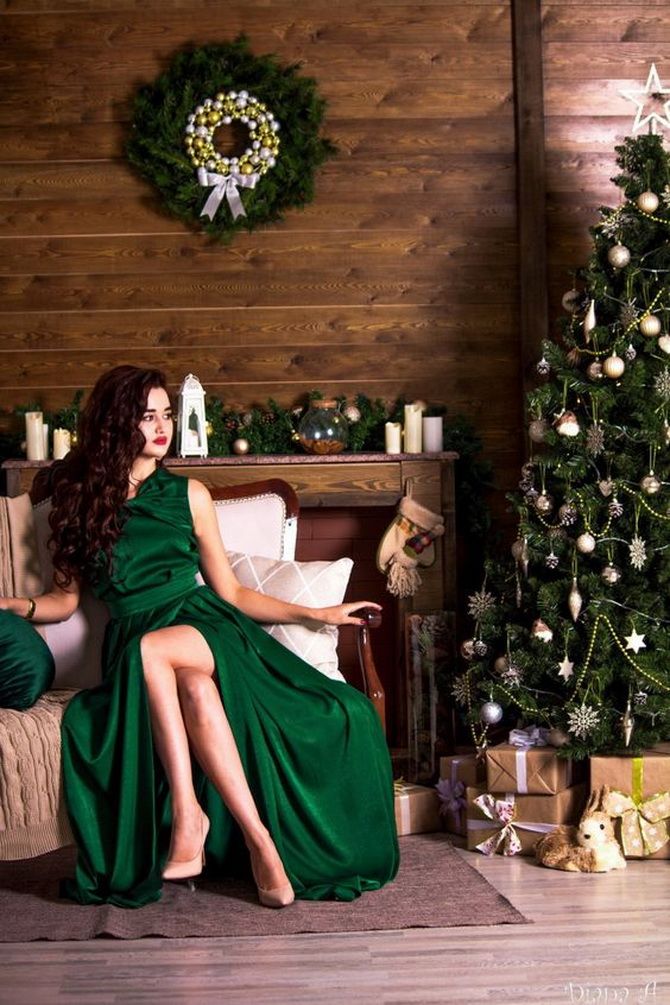 See also: the year of which animal is 2023 according to the eastern calendar.
Similar articles / You may like this